Ready to discover the best ski resorts near Salt Lake City? These are the perfect spots for your Salt Lake skiing adventure.
When it comes to ski resorts, the folks in Salt Lake City are spoiled for choice. Just a short drive from the city, you can find world-renowned ski resorts like Park City and Deer Valley. But with so many options, it can be tough to decide which one is right for you
Whether you're looking for the biggest and best ski resort in Utah or a more intimate ski experience, we've got you covered.
So what are you waiting for? Grab your skis and hit the slopes at one of these great ski resorts near Salt Lake City.
Best Ski Resorts in Salt Lake City
Alta Ski Area
Best all-round resort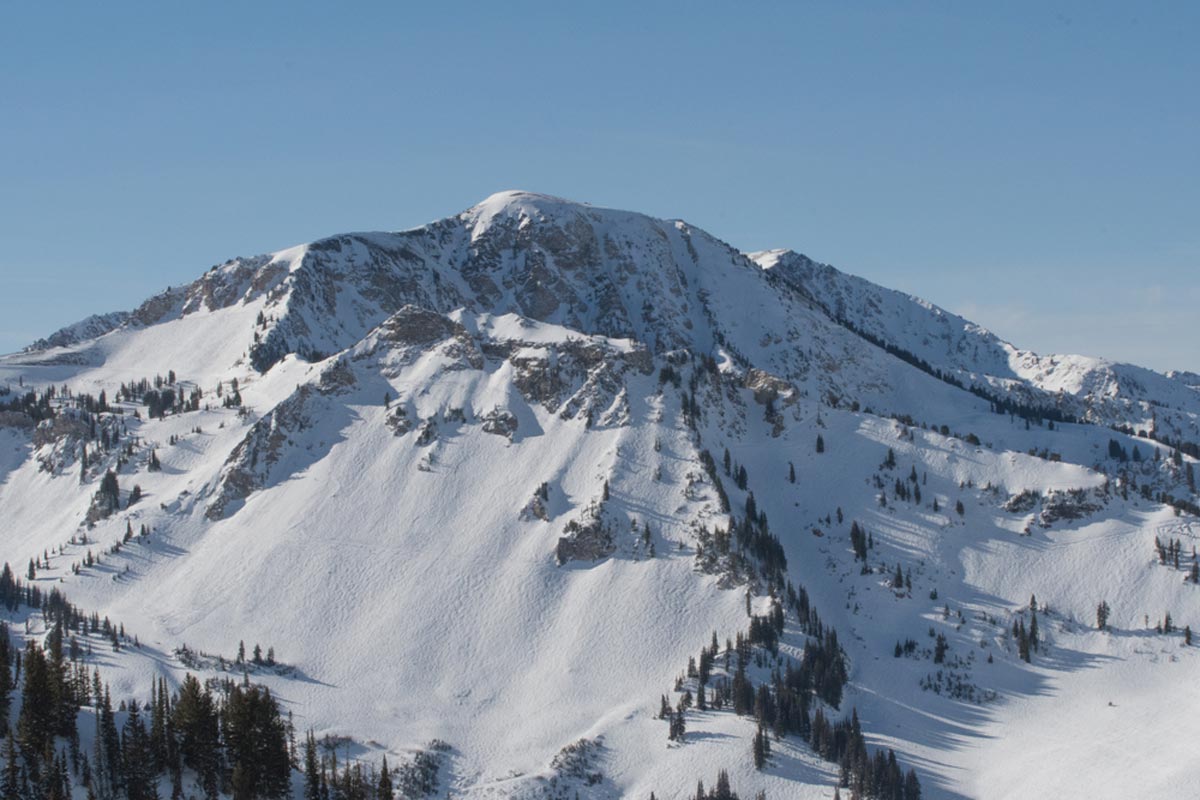 Alta Ski Area is one of the best-known ski resorts around Salt Lake City and is often deemed a "skiing paradise." Yes, it is a little far from Salt Lake City, but it more than makes up for it with its vast skiing areas.
The slopes in Atla are renowned because they span over 2600+ acres and feature as many as 118 runs. It's skiing only – no snowboarders, so isn't a great option if there's a boarder in your group.
It's the ideal spot if you're planning to bring the whole family – simply enroll your kids in the Alf Engen Ski School as you go off to spend your day on your own, or you can book yourself in if you want to brush up on your own skills.
Suggested Stay: Bed down in Snowpine Lodge, a luxurious lodge with ski-in and ski-out architecture and comes with not one but two restaurants. Couple that with a state-of-the-art spa facility and you can see why it's a popular choice.
Deer Valley Resort
Best for a high-end experience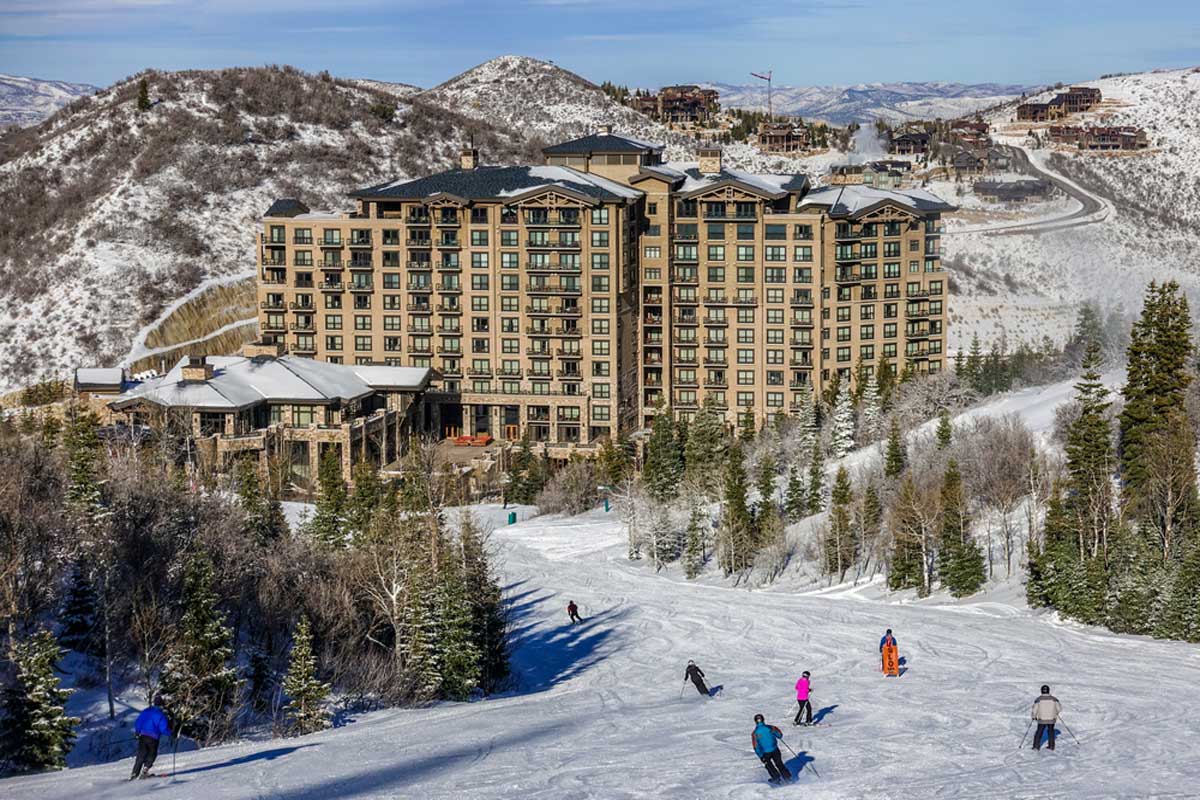 Deer Valley Resort may be smaller than Alta – with 2,000 acres of skiable area and around 108 runs, but what it lacks in size, it makes up for by offering a near-perfect skiing experience.
With its luxurious ski-in/ski-out hotels and world-class dining, Deer Valley has everything you need for the perfect ski vacation. And of course, the skiing is top-notch, with a variety of slopes to suit all levels.
There are only a limited number of ski passes sold on any given day, so you must book in advance – passes can and will sell out at peak times.
Suggested Stay: Book the ski-in/ ski-out Black Diamond Lodge With 1- to 4-bedroom lodges lavishly furnished with a hot tub and a fireplace to warm you up after a long day on the slopes, it's a popular option.
Nordic Valley Resort
Best for those on budget
Nordic Valley Salt Lake ski resort is the ideal choice for skiers on a budget. It is situated in the mountains east of Ogden, a historical skiing area.
The tickets are extremely cheap, ranging from $20 on normal days to $50 on popular vacation days. If you feel you want to save up on more cash, book well in advance as that's when the tickets are cheapest. It is truly among the best Salt Lake City ski resorts for its price point.
Located near the Pineview Reservoir, Nordic Valley is quite an isolated resort, making it ideal for peaceful getaways from the city. Visit during December and you may witness the reservoir freeze over completely.
Suggested Stay: There aren't any places to stay in Nordic Valley itself, however, you can find some nice places to stay nearby at Ogden. Our best recommendation would be Wolf Creek Rentals, which specializes in luxurious vacation rentals.
Brighton Ski Resort
Best for serenity and culture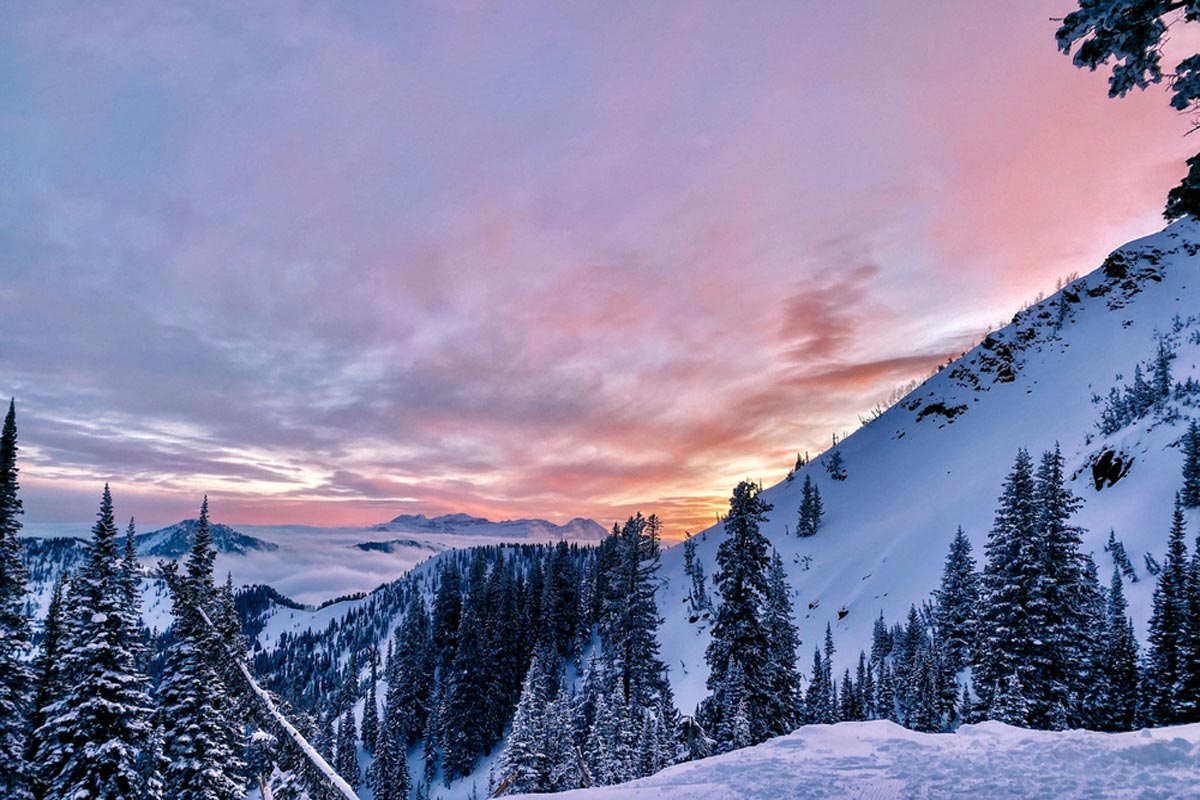 Brighton is one of the oldest Ski resorts on our list. Established in 1936 by the Alpine Ski Club with a mission to get aspiring skiers as high up the mountain as possible!
That mission hasn't changed since and Brighton remains a skier's resort of choice in Salt Lake City.
Best-known for its four-terrain park structure which allows for both boarding and skiing, it's a popular choice. There is also a female's only park called Krista's Park.
The local vibe in Brighton is relaxing. If you are looking for some of the best sceneries around Brighton and skiing near Salt Lake City, Utah, we would suggest checking out the Great Western Lift.
Suggested Stay: Brighton's onsite lodge is a good option. Sporting a typical mountain lodge aesthetic, the rooms are clean and comfortable, with a complimentary continental breakfast.
Snowbird
Best for luxurious vacations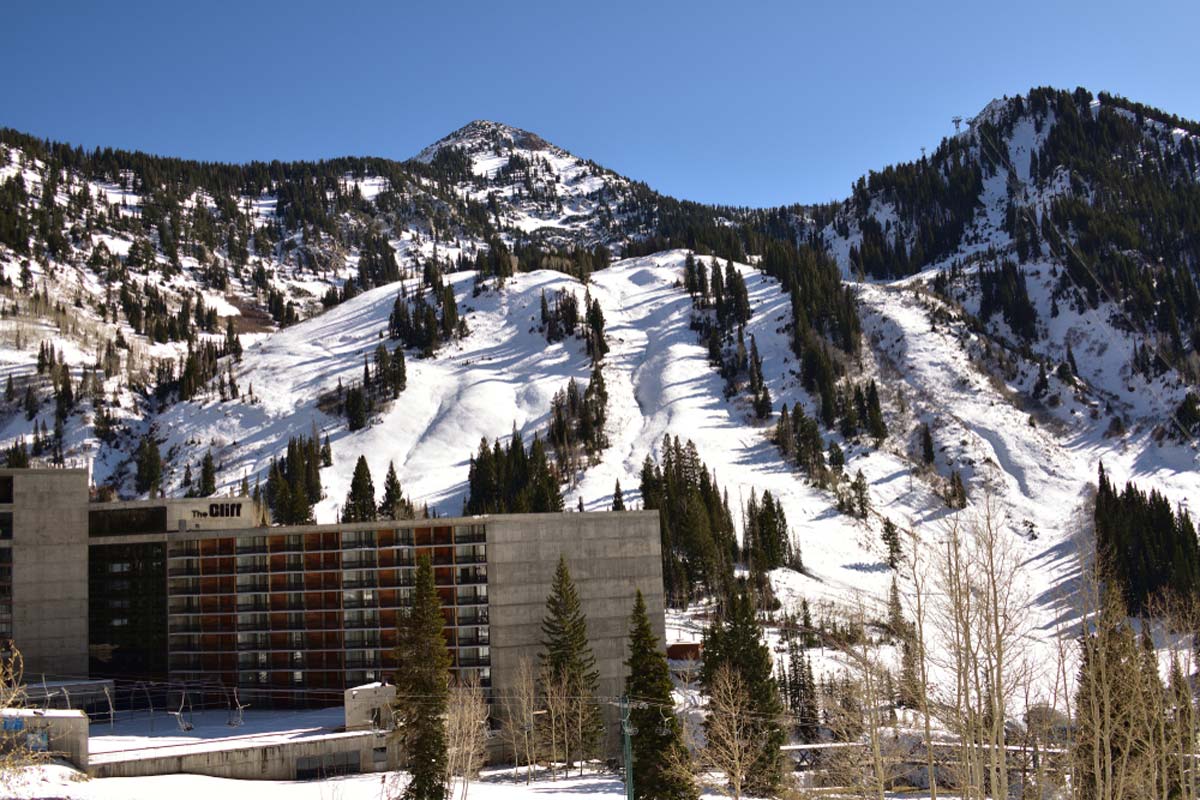 Several ski resorts in Salt Lake City focus on luxury, and Snowbird is no exception. Spread over 2500 acres, this resort is not only fun to ski at, but there is so much else you can do here.
Treat yourself to their high-quality heated swimming pool, spa, hot tubs, and over 15 restaurants to choose from for your appetite.
There is an aerial tram you can use to go on the famous Chip's Run and the Hidden Peak. It has amazing opportunities for hiking and mountain biking.
Suggested Stay: The Lodge is the one we recommend when exploring the Snowbird ski resort. It has a built-in kitchen, fireplace, coffee maker, and everything else to make you feel at home. The view from their private balcony is what makes it worth the stay.
Solitude Mountain Resort
Best for snowfall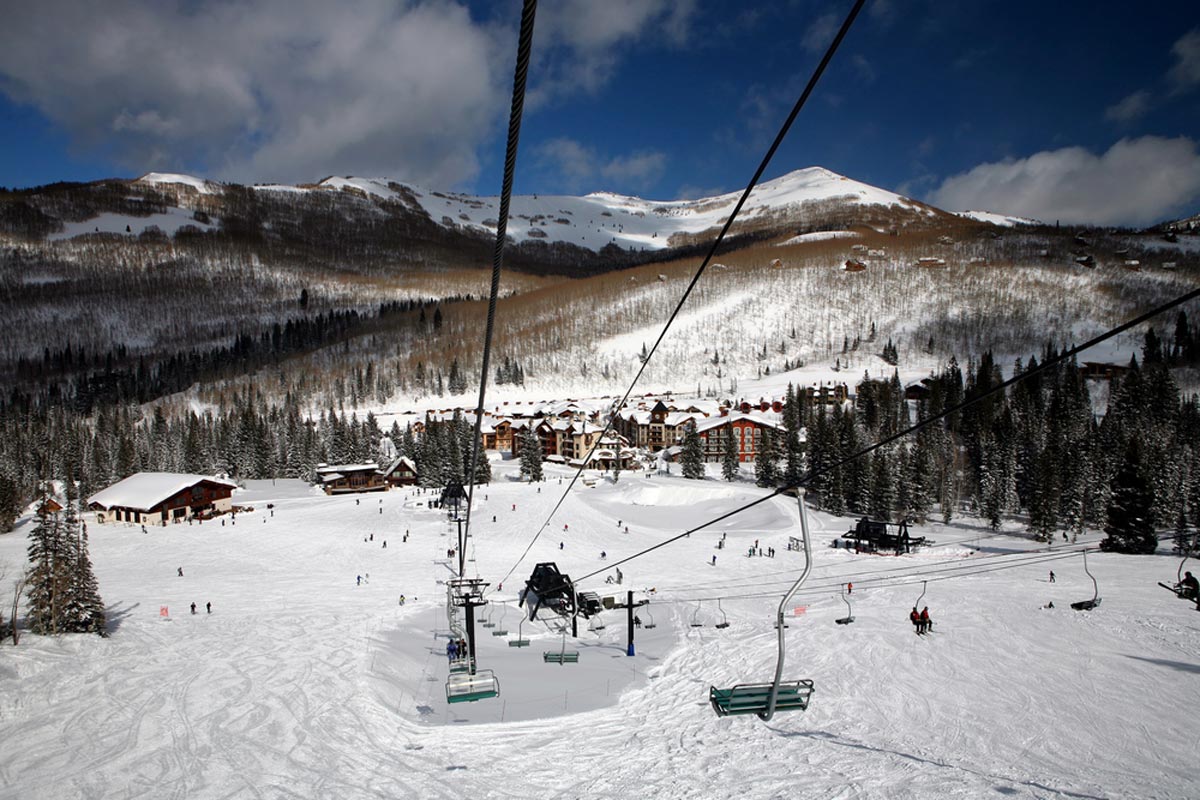 If you are a skiing fanatic, you'll love Solitude Mountain Resort.
Solitude Mountain is where you will experience the heaviest snow in the city. Spread over 1200 acres, this resort has one of the friendliest staff skiing resorts. It is also close to Salt Lake City airport; it only takes about 30 minutes to reach Solitude Mountain Resort.
Zip to the top of the mountain where the fresh powdery snow can linger around for the day. It is known as the snowiest canyon in North America. Hit it up.
Suggested Stay: Hotel Eagle Springs is one of the best hotels you can stay at in Solitude. There's never any compromise on comfort here – it's an elite option with a sunrise chair lift so you can get to the slopes first thing in the day.
Beaver Mountain
Best for a great family experience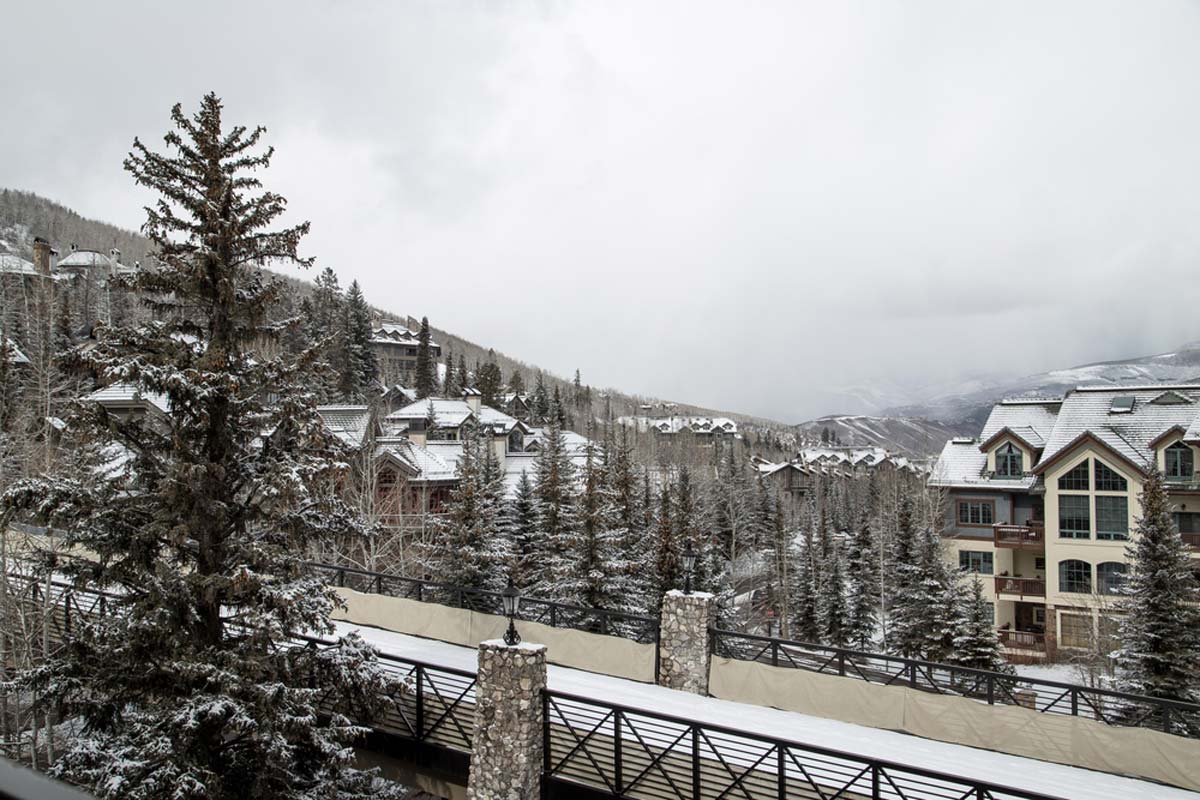 Beaver Mountain prides itself on being family owned and providing the best vacation experience for mid-range prices. The slopes are well maintained, and with 800 acres of skiable area, it welcomes skiers of all skill levels.
With a variety of skiing opportunities, you will have the luxury to explore different terrains without switching resorts! You can also go night skiing; it is only mostly available for private events though you might find some nights open to the public.
Suggested Stay: The Beaver Mountain Yurt is the only hotel you can find at Beaver Mountain itself but it more than makes up for it with its quality customer service and amenities. It is a beautiful yurt with gas heating and a wooden interior that looks spectacular.
Brian Head Resort
Best for kids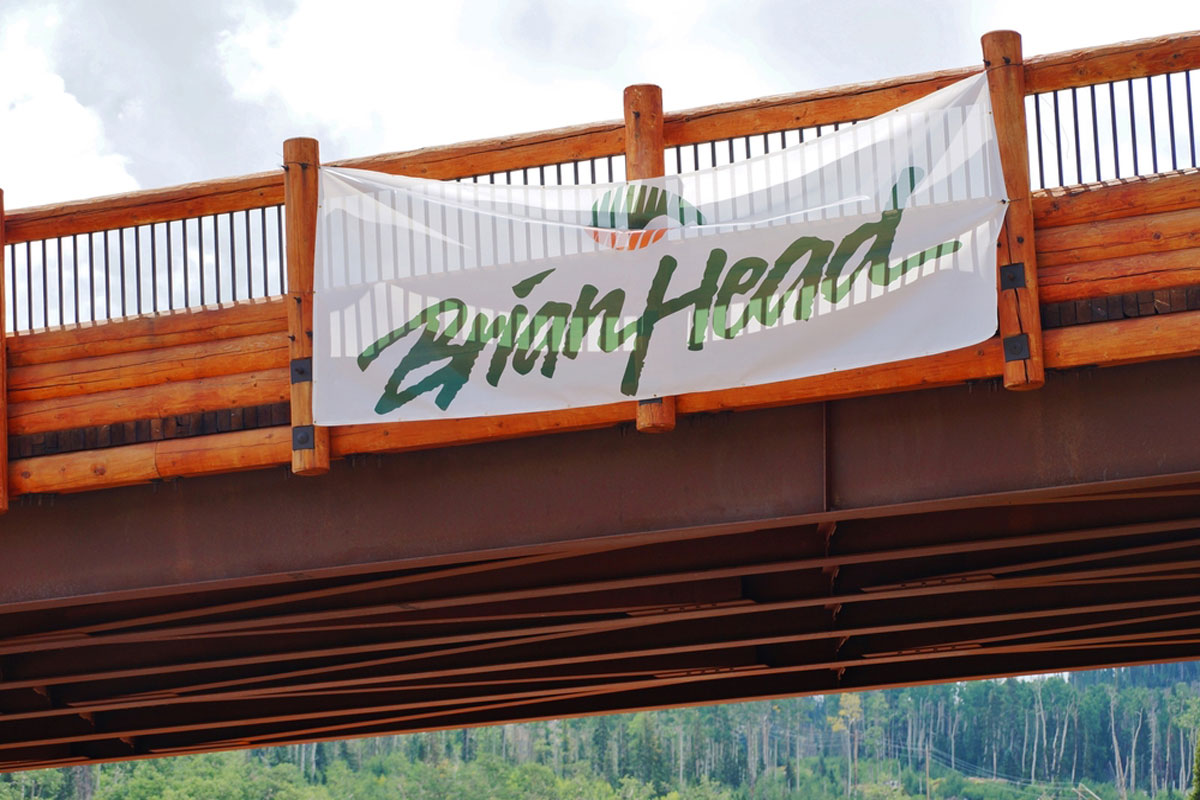 This place is ideal if you want to make your kids happy. Brian Head Resort has a renowned snow sport teaching facility that would keep your children occupied throughout your vacations.
This resort is also the highest out of all the resorts mentioned, which means the skiing experience here is like no other.
It covers a huge area of 650 acres with 8 chair lifts and 71 runs available for guests to explore freely! You can also go snowboarding at the resort.
Suggested Stay: Giant Steps is an easy recommendation. It has a TV, amazing seating area, dining room, and a private bathroom. There is also a kitchen where you can cook your meals.
Sundance Mountain Resort
Best for mountain recreation activities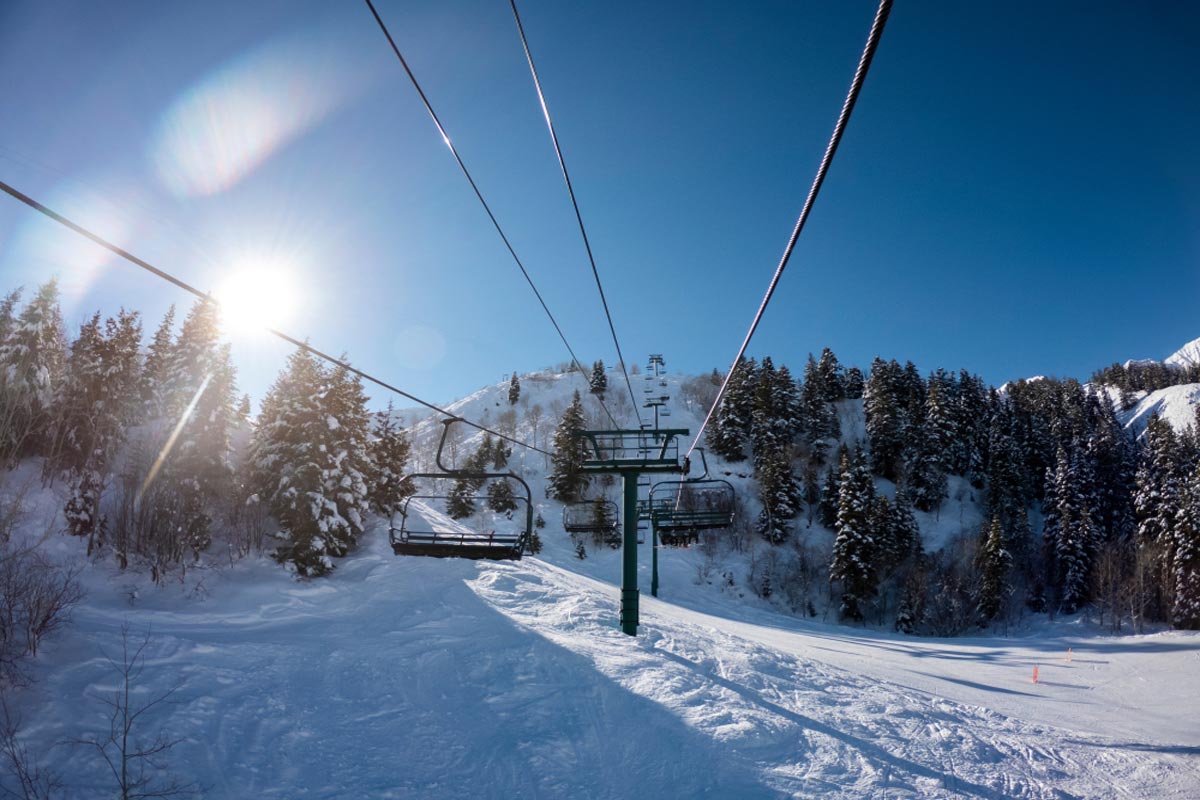 This is the largest resort for skiing near Salt Lake City, Utah, with over 5000 acres of land. Unlike other resorts that only offer either skiing or snowboarding, this resort offers a wide range of mountain recreational activities, including skiing, snowboarding, snowshoeing, hiking, and biking.
Suggested Stay: Sundance's state of the art resort comes with its own ski lift and breathtaking views. It also has a wellness center with steam baths, saunas, heated outdoor pools, and a relaxation waterbed room.
Practical Tips for Skiing at Salt Lake City's Ski Resorts
When skiing near Salt Lake City, remember some tips.
Firstly, it is probably best if you avoid crowds. Salt Lake City is many people's favorite vacation destination, so around public holidays, it is safe to assume that overcrowding will be an issue.
If you plan your vacations sometime during the Christmas season, MLK weekend, or President's day weekend, we suggest that you book well in advance and opt for resorts that limit tickets to save on a stressful experience.
When Is The Salt Lake City Ski Season?
The typical Salt Lake City ski season starts in November and lasts until late May or even June.
We recommend visiting Salt Lake City for skiing around February or March. The sun is not warm enough to melt away the ice, and you can see a solid snowy base refilled by storms since November. Since this is a non-holiday period, you would not find many tourists.
What to Expect When Skiing in Salt Lake City
The Mountains around Salt Lake City are blessed with incredible snow.
Each year, these mountains are estimated to record around 500 inches of snow. This is topped up by over 40 snow storms each season. It means you can expect to find a wide range of terrains for skiing experts and beginners.
Salt Lake City is considered a skiing paradise for a reason (if you haven't gathered that from this blog. Its topography is naturally gifted with snow that is ideal for snowboarding and skiing.
Mix that in with excellent customer service and tourist-centric infrastructure, and you find yourself with one of the best holiday destinations in all of America.
Ski Resorts in Salt Lake City: Map
Skiing in Salt Lake City: Read Next