Looking for the best things to do in Park City? Explore with this insider's guide.
Sitting to the east of Salt Lake City, Park City is well-known ski destination. This world-class mountain resort town is home to the largest ski area in the U.S.
But there's more to Park City than just skiing (although the skiing is pretty epic) – brimming with state parks, historic sites, and cool bars and restaurants – it's a pleasure to explore.
Top Tip: Looking for somewhere to stay on your trip? Bed down in this cozy Mountain Village Lodge
Top 5 Things to do in Park City, Utah
Hit the Slopes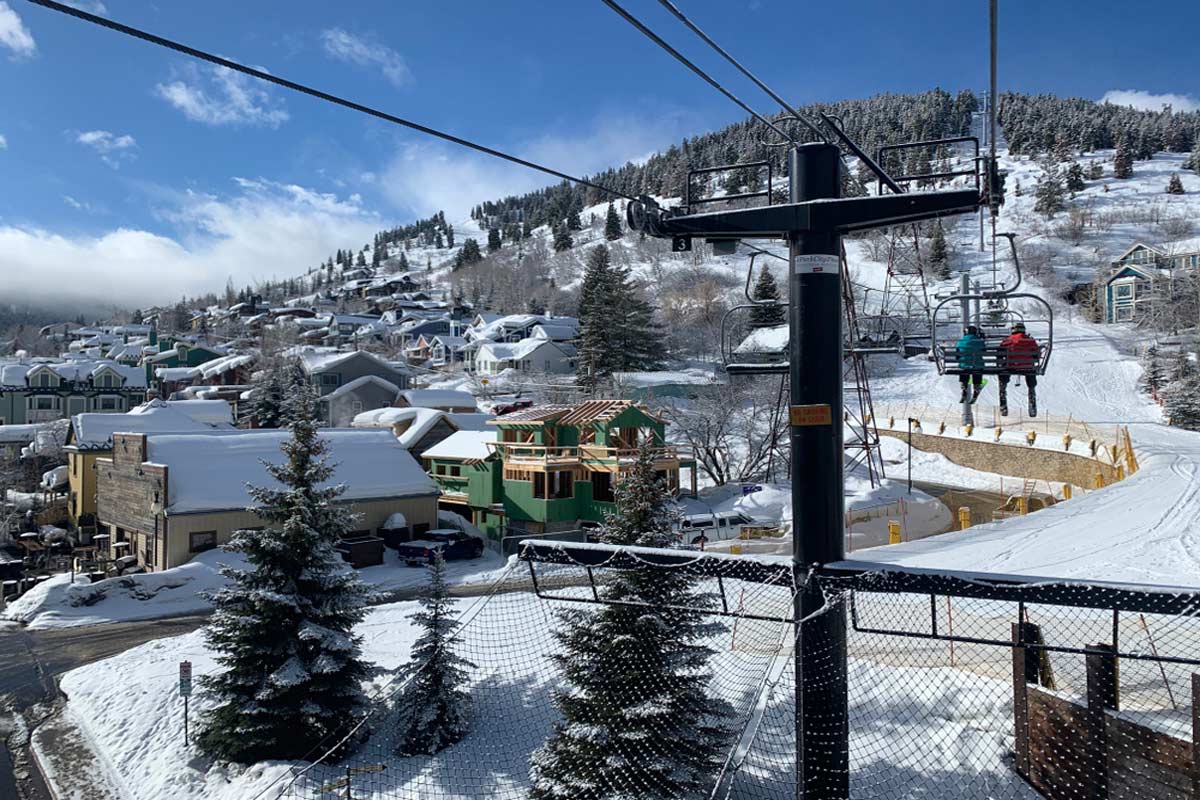 It's no surprise that Park City has no shortage of powdery slopes to ski down. And that is because skiing and snowboarding are on a world-class level here.
The town boasts two prominent resorts: Deer Valley Resort and Park City Mountain (the largest ski resort in the country).
Park City was home to many of the major skiing and snowboarding events of the 2002 Winter Olympics. And if you've never hit the slopes, this mountain town offers various ski and snowboarding schools and equipment rentals.
Sundance Film Festival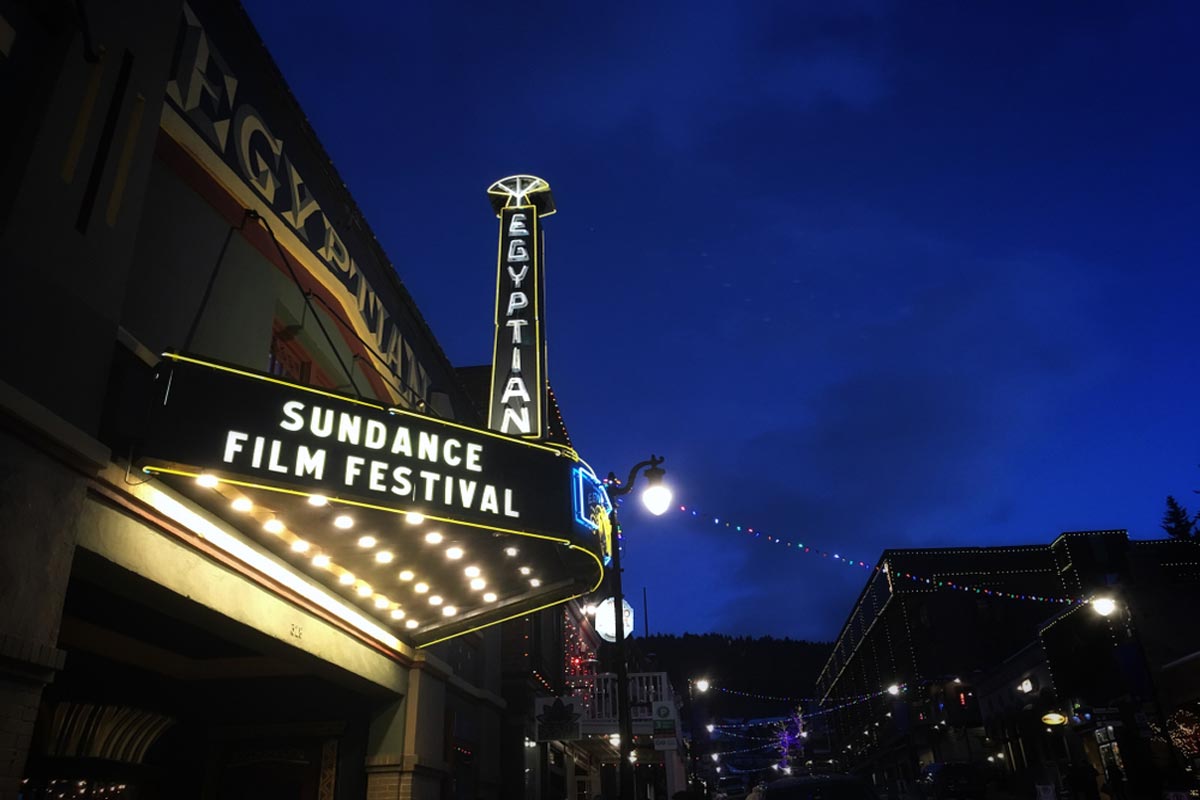 If you're in Park City between January 19th and 29th, you can't miss out on the Sundance Film Festival. It's a highly anticipated event celebrating the artistry and promotion of independent filmmaking.
If heated debates among film fanatics isn't your thing, you can join in on the film screening and other events. Head to the iconic Egyptian Theatre, which showcases riveting dramatic documentary features, short films, and a slew of gripping content.
Stroll Through the Historic Main Street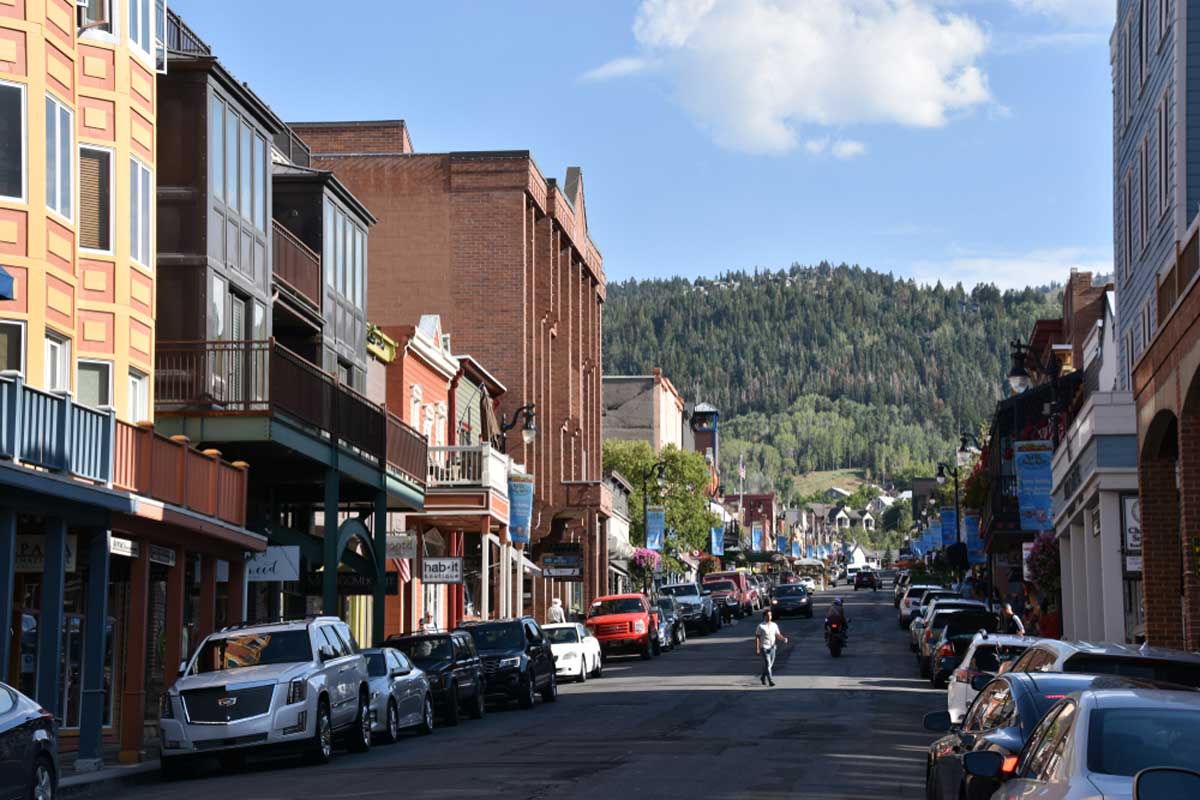 Listed on the National Register of Historic Places, Park City's Main Street has a charming flair many can't resist. The western-style buildings that line up the street house a unique blend of shops and restaurants.
Take your pick among the cute boutique restaurants, wander through art galleries, and shop at luxury stores.
Relive the City's Old Mining Days
Catch a glimpse of Park City's fascinating past as a silver-mining town. You can discover the many preserved relics of the town's early silver mining days.
Hear gruesome tales about Park City's most dangerous criminals by going to the dungeon. Or climb into the Skier Subway Theater, an original car from the world's only "Skier Subway".
Enjoy Water Activities at Jordanelle Reservoir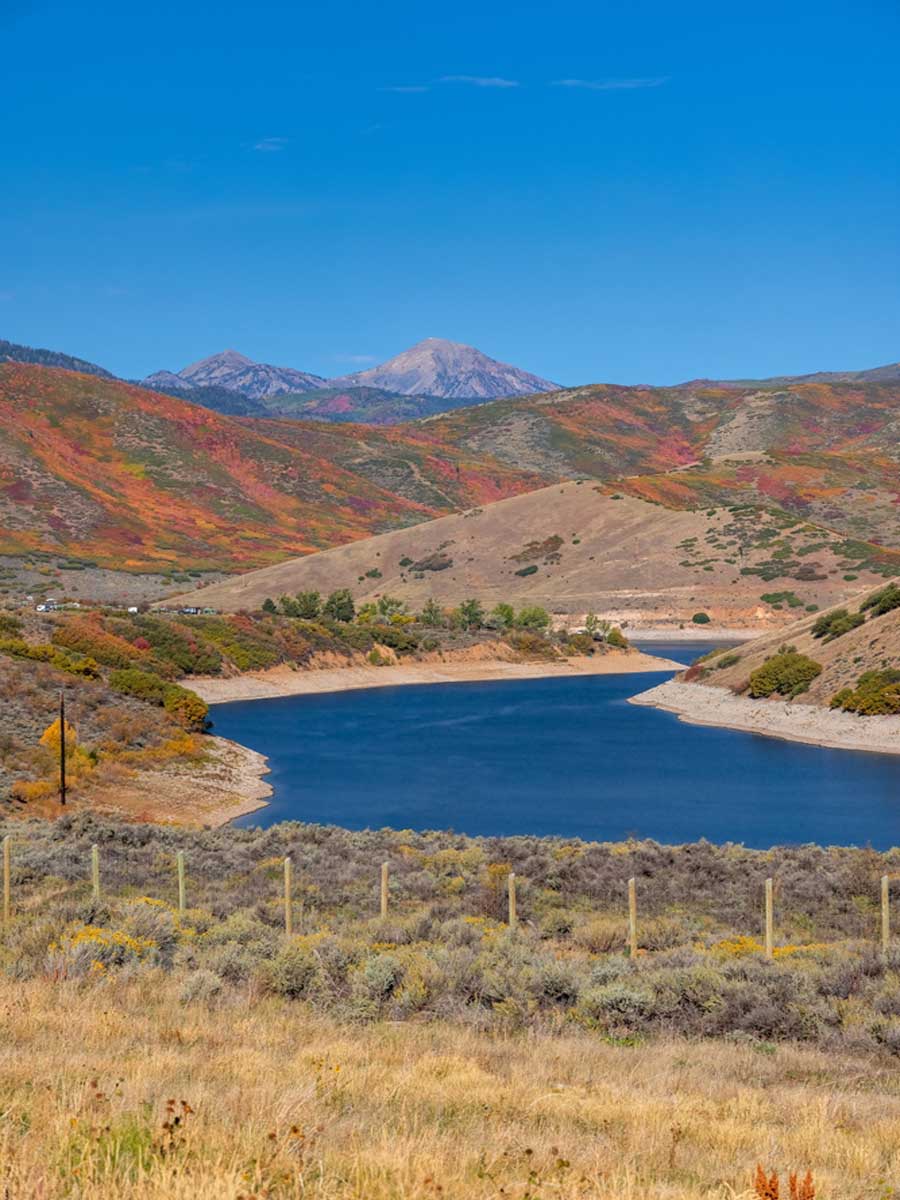 The Jordanelle Reservoir is a top reason why Park City should be your next summer destination. Here you can go on relaxing nature walks along the reservoir's shores or the Rock Cliff area.
As for water activities, this reservoir will keep you busy all day. You can hop on a power boat or jet ski and whiz across the water. Otherwise, sit back and take in the scenery on a paddle boat or float.
Brilliant Things to See & Do in Park City, Utah
Wander Through Kimball Art Center
The Kimball Art Center provides high-end art exhibitions, workshops, and events and is a free Park City activity.
View the works of both local and internationally-acclaimed artists. This center hosts the Kimball Arts Festival, a leading cultural event that attracts about 50,000 visitors annually.
Shop at the Park Silly Sunday Market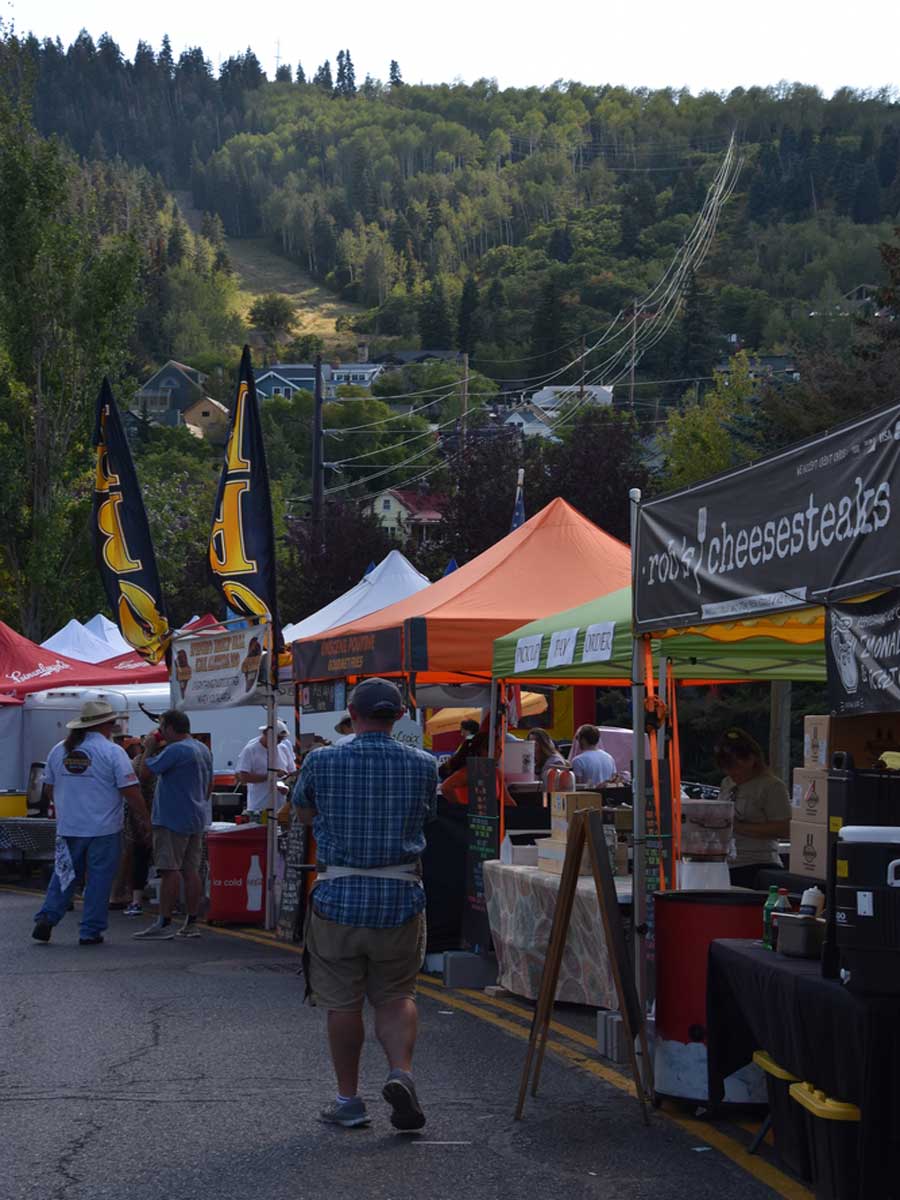 Join the Park Silly Sunday Market from June 5th to September 25th. You'll find much to see (or eat) here. Local vendors come together with over 100 stalls to browse.
Park Silly is a proud eco-friendly, open-air market that sells everything from handicrafts to delicious gourmet food and fresh produce from local farmers. This market will undoubtedly bring out the silly in you with live music going and the beer garden flowing.
Have a Rush at Utah Olympic Park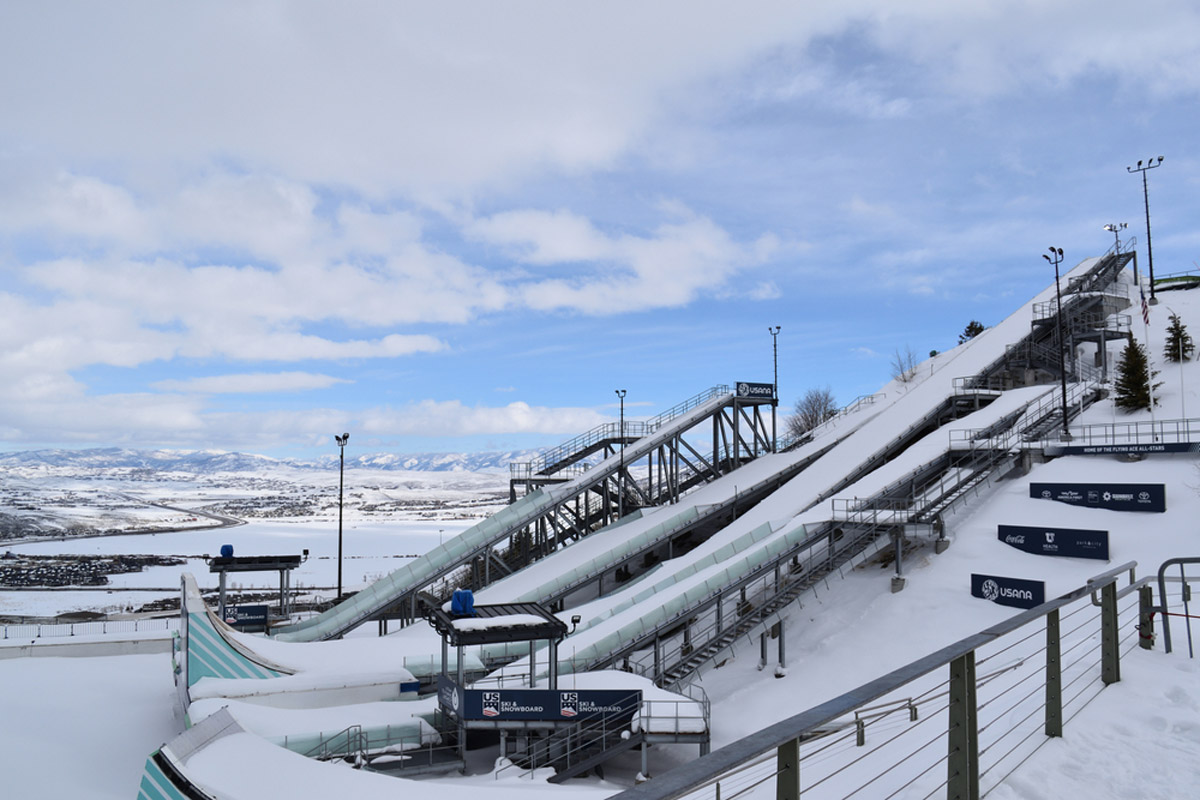 This dynamic park hosts one of the four sliding tracks in North America, a museum, and various activities. So if you are looking for some thrilling winter sports, this Olympic Park will keep you busy all day.
The best part is that admission is free along with the museums, you'll only have to pay for certain activities such as the bobsled.
Sample High West Distillery's Award-Winning Whiskey
Whiskey tasting, anyone? How about award-winning whiskey from a state-of-the-art distillery?
At High West Distillery, you can book a tour with a whiskey expert who will take you through the distillery process. See how they blend, age and bottle their whiskey.
Learn about the unique history of whiskey in Utah and sample some of the best in the distillery room. You can book your tour online from Wednesday to Sunday to secure a spot.
Let Serenity Spa Pamper You to the Heavens
Indulge and rejuvenate at the award-winning Serenity Spa by Westgate. This full-service mountain retreat day spa offers a range of services for you to enjoy.
Immerse yourself in the tranquil spa featuring a waterfall, 14 treatment rooms, and other amenities.
Go on a Haunted Tour on Main Street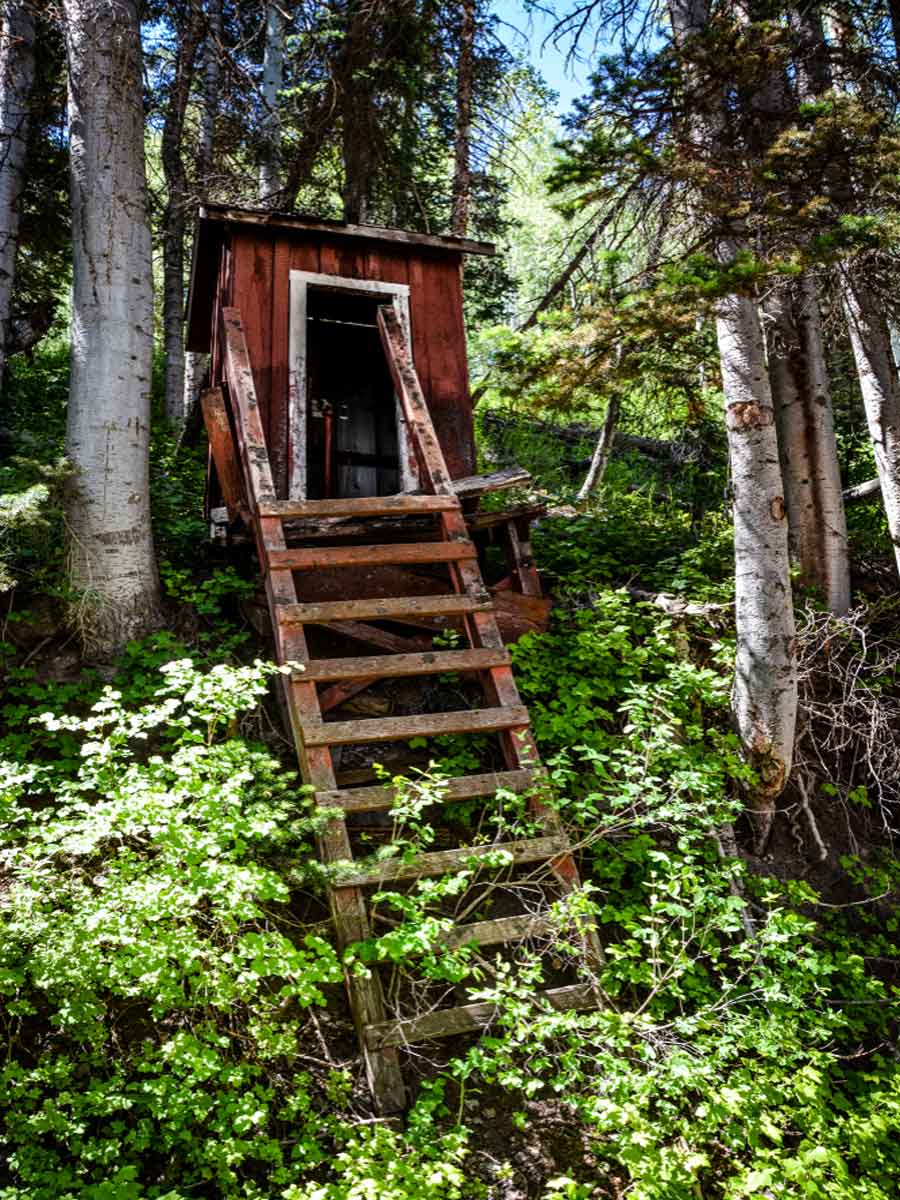 Explore the dark and creepy parts of Main Street. Apparently, ghosts from Park City's silver mining heydays are still lingering around. See if you can sense the paranormal and learn about the characters that once lived here.
Tours occur nightly and on foot, so wear comfy shoes in case you spot something out of the ordinary.
Experience Park City Mountain Resort in Summer
Once the snow melts, Park City Mountain Resort becomes somewhat of an amusement park. Here you can take on mountain-biking trails, hop on scenic chairlift rides, and let loose on a thrilling mountain roller coaster.
Unique Things to See & Do in Park City: Hidden Gems That are Off the Beaten Track
Go on a Scenic Drive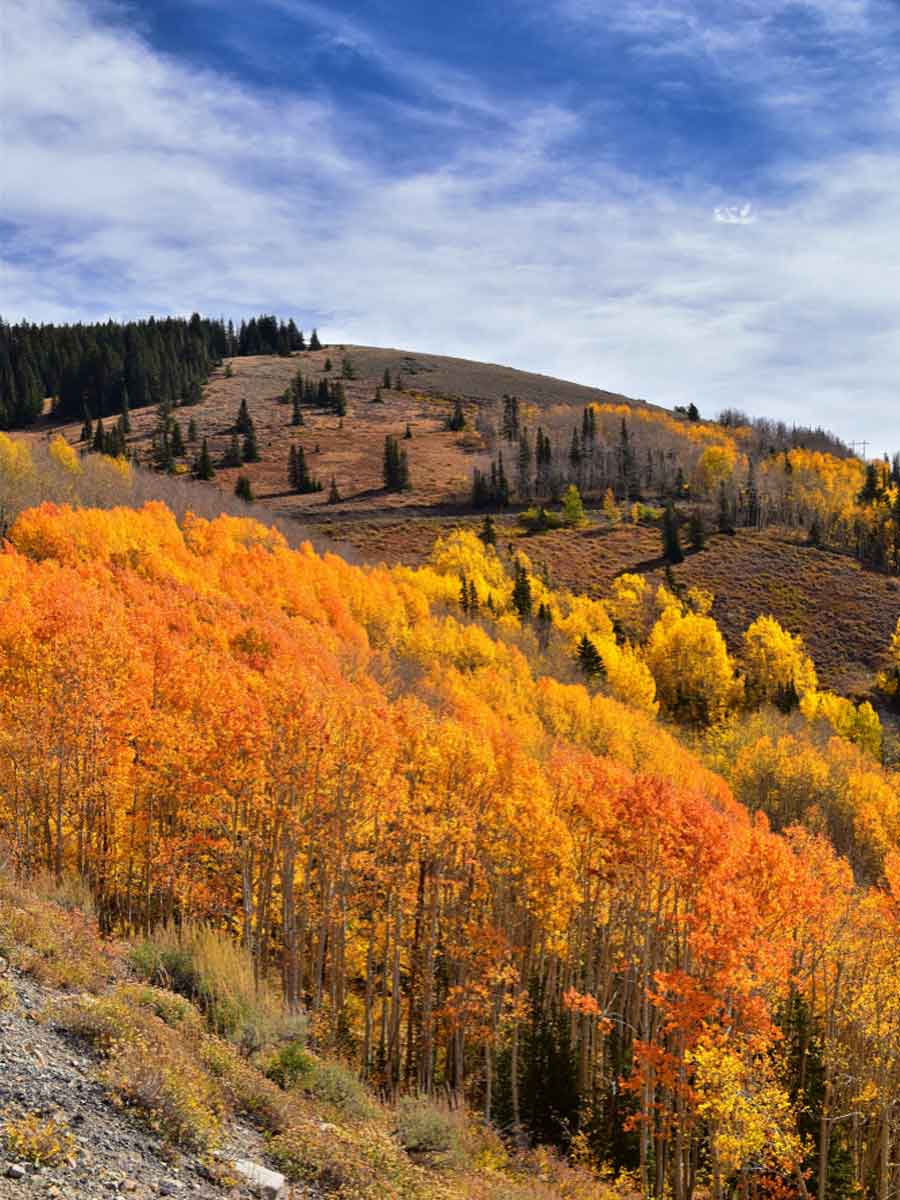 The Guardsman Pass Scenic Backway offers some of the most splendid views. Test your photography skills on this scenic drive with the Wasatch Mountain Range as the backdrop.
We recommend taking this drive in Autumn for a chance to see the mesmerizing colors of the fall foliage. Autumn falls between mid-September and early October, allowing you to experience Park City's forests at their finest.
Admire the Sled-dog Puppies at Rancho Luna Lobos
Who would turn down an opportunity to gush over puppies in training and a professional dog sledding pack?
This family-owned dog sled operation rescues and rehabilitates northern-bred dogs first, then trains these pups to become professional dog sledders.
Top Tip: You'd have to book these tours ahead as they can fill up quickly in the winter holidays.
Visit Bridal Veil Falls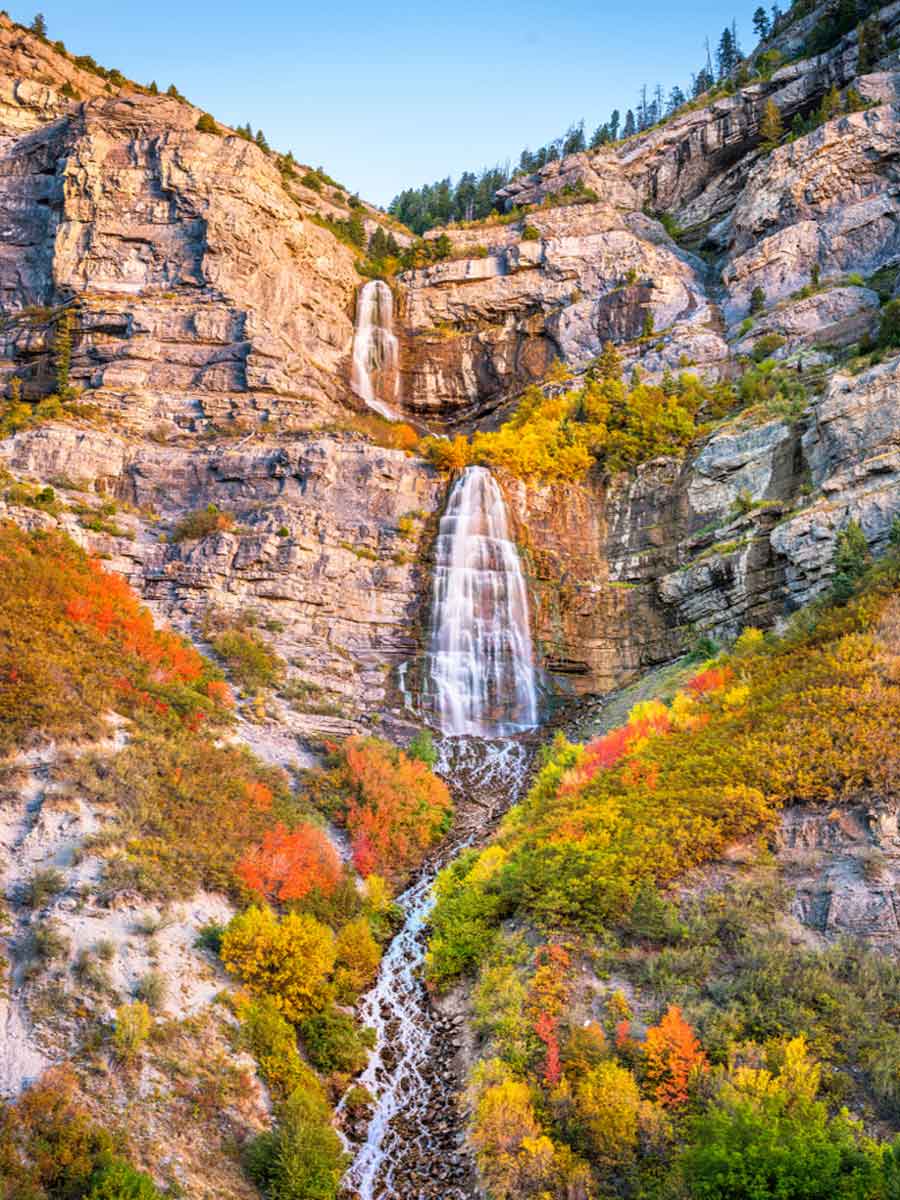 Bridal Veil Falls is a Utah hidden gem you don't want to miss. This waterfall drops 607 feet into separate cascades known as a "Double-Cataract", making for a majestic sight.
Apart from admiring the waterfall, you can relish the grassy picnic spots and barbecue pits at its base. Spring and summer showcase a gushing waterfall and wildflowers in full bloom. In winter, the Bridal Veil transforms into a steep ice-climbing adventure.
Hike the Lofty Lakes Loop Trail
The Lofty Loop is a popular hike that starts at the Pass Lake Trailhead and takes you through gorgeous scenery. Among the beautiful stops, you can see the glistening alpine lakes, including Lofty Lake and Picturesque Lake.
With dramatic mountain peaks and summertime wildflowers dotted about, you cannot miss out on a picnic here.
Camp and Stargaze at Jordanelle State Park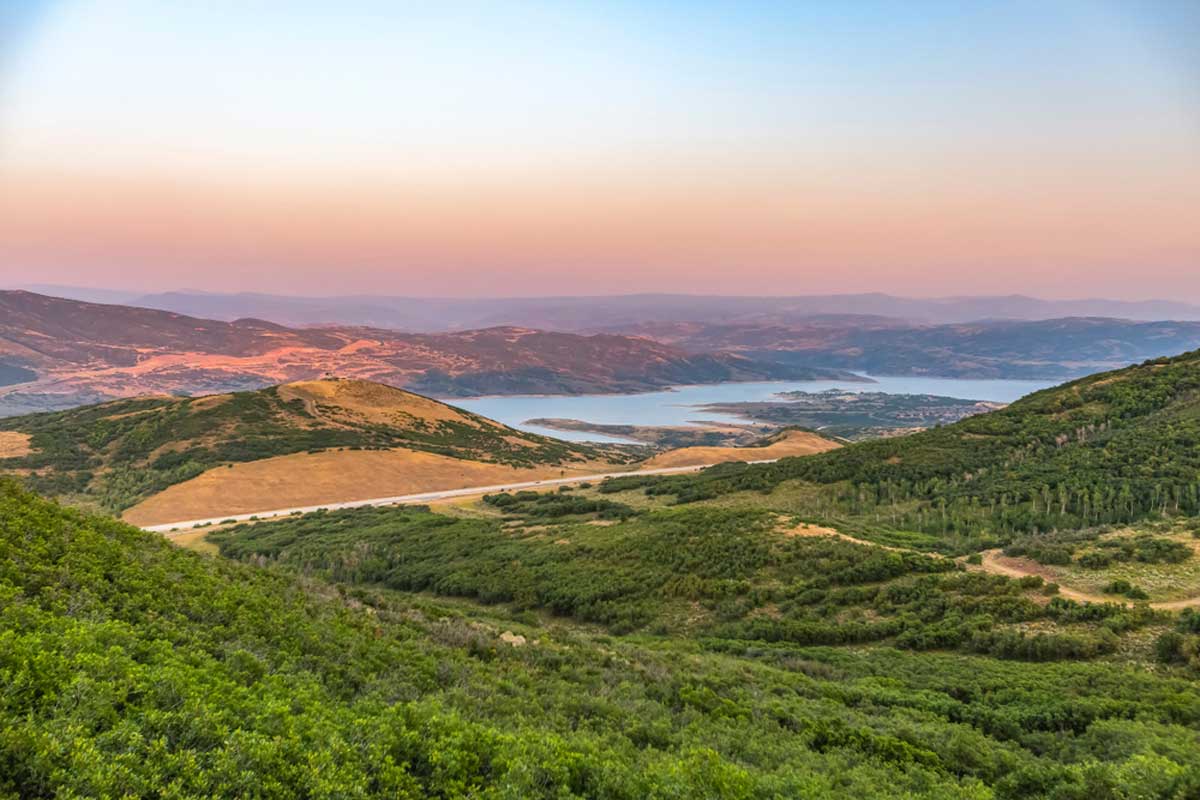 Camping is available at the Jordanelle State Park. You'll find the main camping ground at the western shore of the reservoir. Featuring 103 sites and facilities with fees ranging from $16 – $20.
This park is a Dark Sky Park designation, awarded by the International Dark Sky Association (IDA). Making these camping grounds the perfect opportunity to stargaze.
Go Horseback Riding
If you want a fun way to explore the rugged landscape of Park City, then do so on a horse. Red Pine Adventures offers exciting horseback and snowmobile tours. Summer views on horseback will take you through beautiful scenery: forests, pristine lakes, and rolling hills dotted with wildflowers.
In winter, all you'll see is white, but the snowmobile tours are just as exciting regardless of the views.
Things to Do in Park City: Practical Tips for Your Trip
How Long to Visit Park City?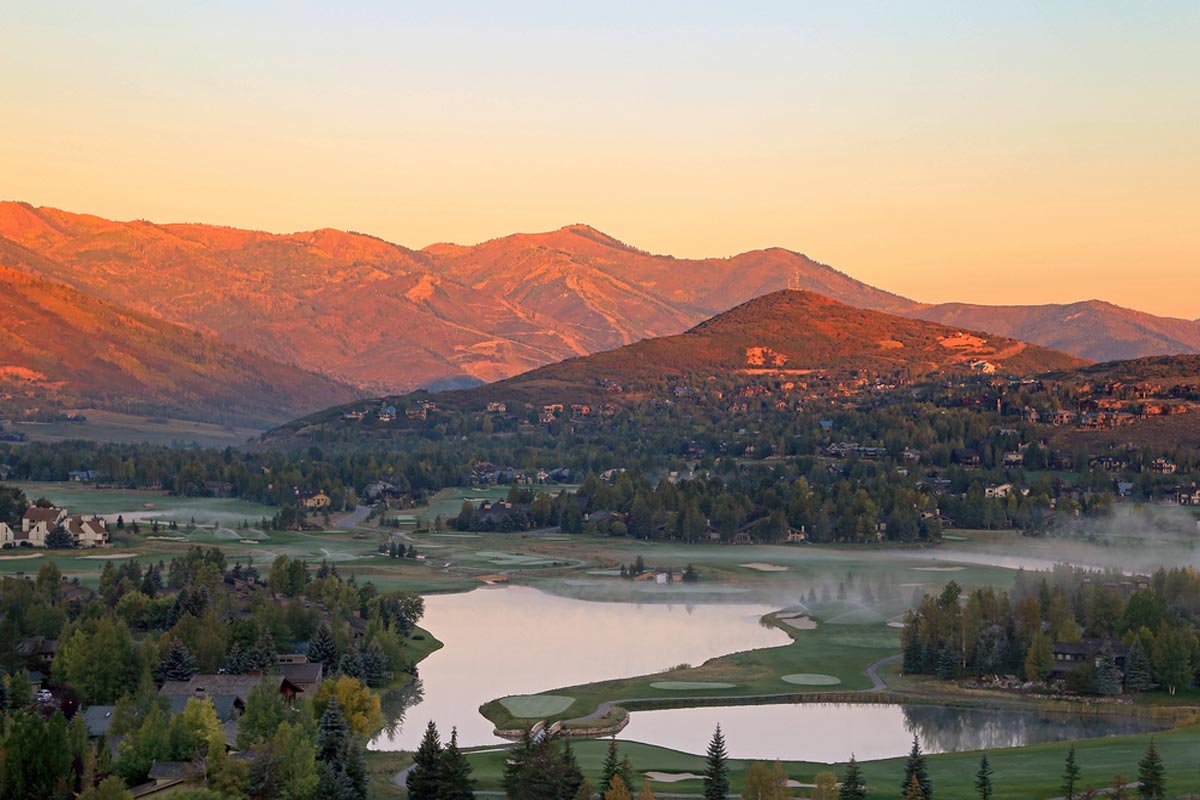 Give yourself at least a week in Park City to go on tours and explore some of the surrounding areas. But if you're looking to experience the majority of the city: the historic downtown, Olympic venues, and fine dining establishments, you'll need more time.
For many visitors, two weeks allows them to fit in all the activities and sightseeing while unwinding. If you want to ski and participate in other winter activities, this is also a reasonable time frame.
Best Time to Visit Park City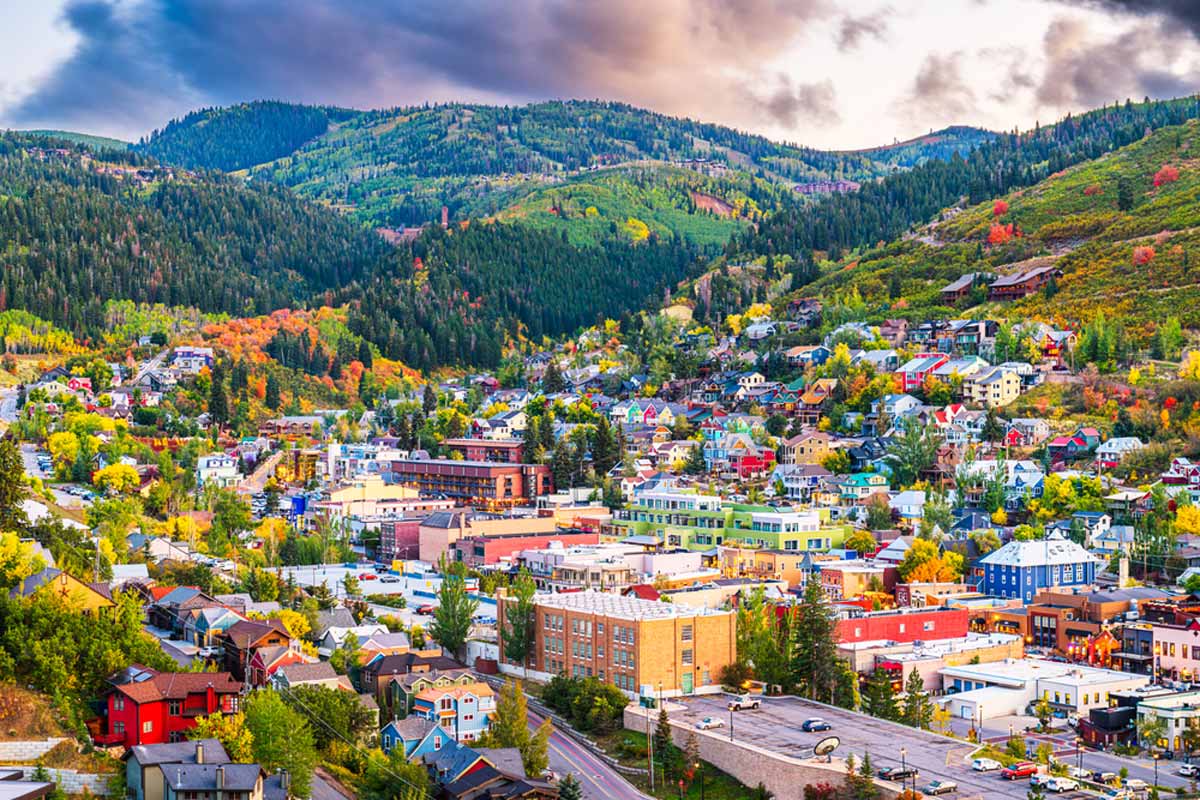 Winter-time, hands down. This is when Park City transforms into a winter wonderland—attracting skiers and snowboarders from all over the globe. If you enjoy winter activities and a snow-covered landscape, you shouldn't come any other time.
The winter season takes place between December and March. Snowfall covering Park City will likely be between 300 to 400 inches during this time. The best month for snow is in the heart of winter, which falls in February.
However, this doesn't take away from how refreshing Park City can be in the summer months. With an alpine climate, parks, beaches, and fantastic accommodations, you can't go wrong with spending your summer here either.
Top Tip: Here's an in-depth look at the best time to visit Utah for more insight when visiting this region.
Where Should I Stay in Park City?
Marriott's MountainSide (Mid-Range)
Tucked between snow-covered hilltops is an eclectic hotel with some of the best views of the Wasatch Mountains. Along with the views comes ski-in/ski-out access and an outdoor pool. As a Park City Mountain Resort hotel, Marriott's MountainSide caters to all your skiing needs.
The property is also conveniently located, with several ski lifts nearby and a quick drive to Main Street. MountainSide offers guests a free shuttle service to Main Street, where you can do some shopping and, if lucky, catch the celebrated Sundance Film Festival.
Check Rates and Availability for Marriott's MountainSide on Booking.com
The Lodge at the Mountain Village (Luxury)
When you think of a luxurious ski resort with powdered roofs, The Lodge at the Mountain Village should come to mind. Here you can relax in cozy modern rooms after a full day of activity. Enjoy one of the four hot tubs to indulge even more.
You can go for a swim in the indoor and outdoor pools if you wish. Keep up with your workout routine at the fitness center. Then when you're ready to hit the slopes, the resort offers ski-to-door access. And you'll have many ski lifts to choose from, including Deer Valley.
Check Rates and Availability for the Lodge at the Mountain Village on Booking.com
Recommended Tours in Park City
Things to do in Park City: Map
What To Do in Park City: Read Next