Discover the best ski resorts in Utah for your snowbound adventures.
Utah skiing is like no other, with tall mountain peaks and incredible snow for all kinds of adrenaline-filled activities.
But how many ski resorts in Utah are worth your stay? This guide helps you discover the best ski resorts and why you should visit them.
So, grab your jacket, skis, and gloves, and let's go!
Best Ski Resorts in Utah
Park City Mountain Resort
Best for Nightlife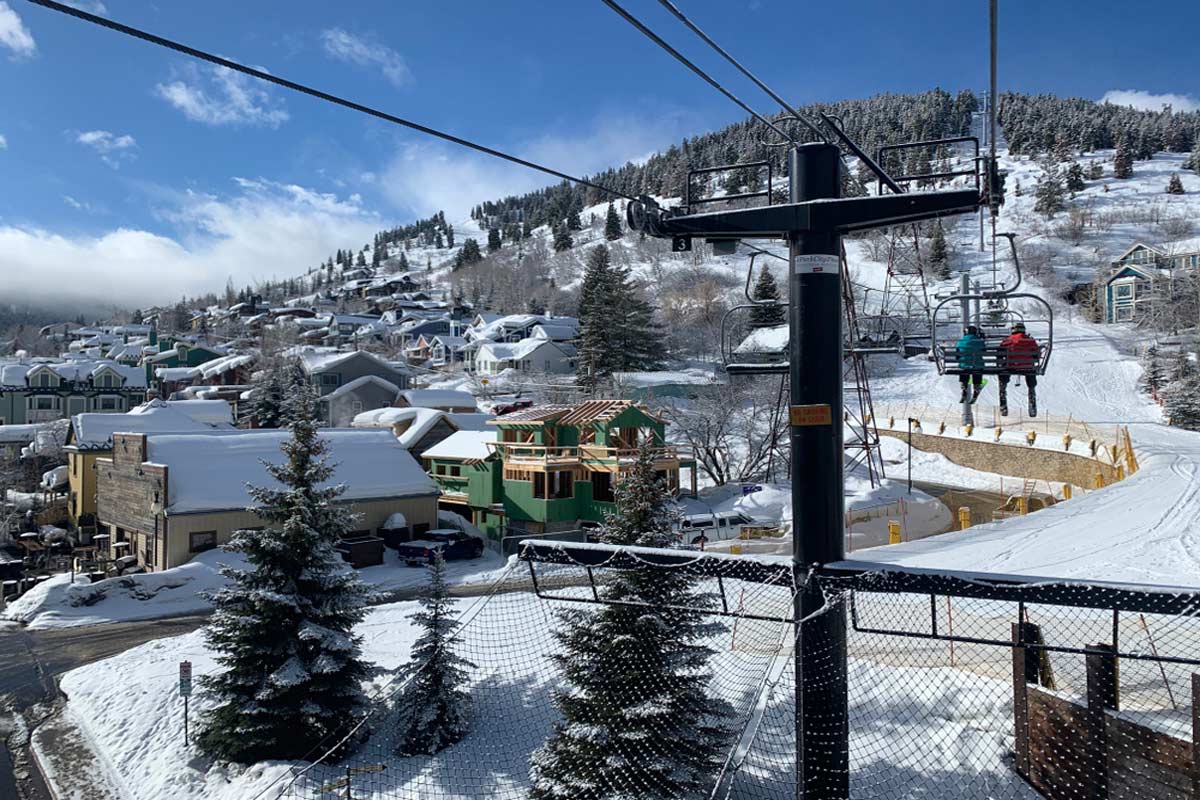 Park City Mountain Resort is the biggest ski resort in the United States – stretching over 7,300 acres of ski terrain and boasts 43 lifts and 330 trails.
While the landscape does cater to beginners, most of it is for intermediate to expert-level skiers who don't mind the high elevation.
One great perk of coming to Park City is direct access to Utah's historic Main Street. The area is ideal for skiers who want to head to town for a couple of drinks, good food, and a night full of partying.
It is also east of Salt Lake City, about a 40-minute drive away, opening up even more partying options.
Tip: Check out Boneyard Saloon & Wine Dive and No Name Saloon for a great time.
Suggested Stay: Silver King
Brighton Resort
Best for Good Value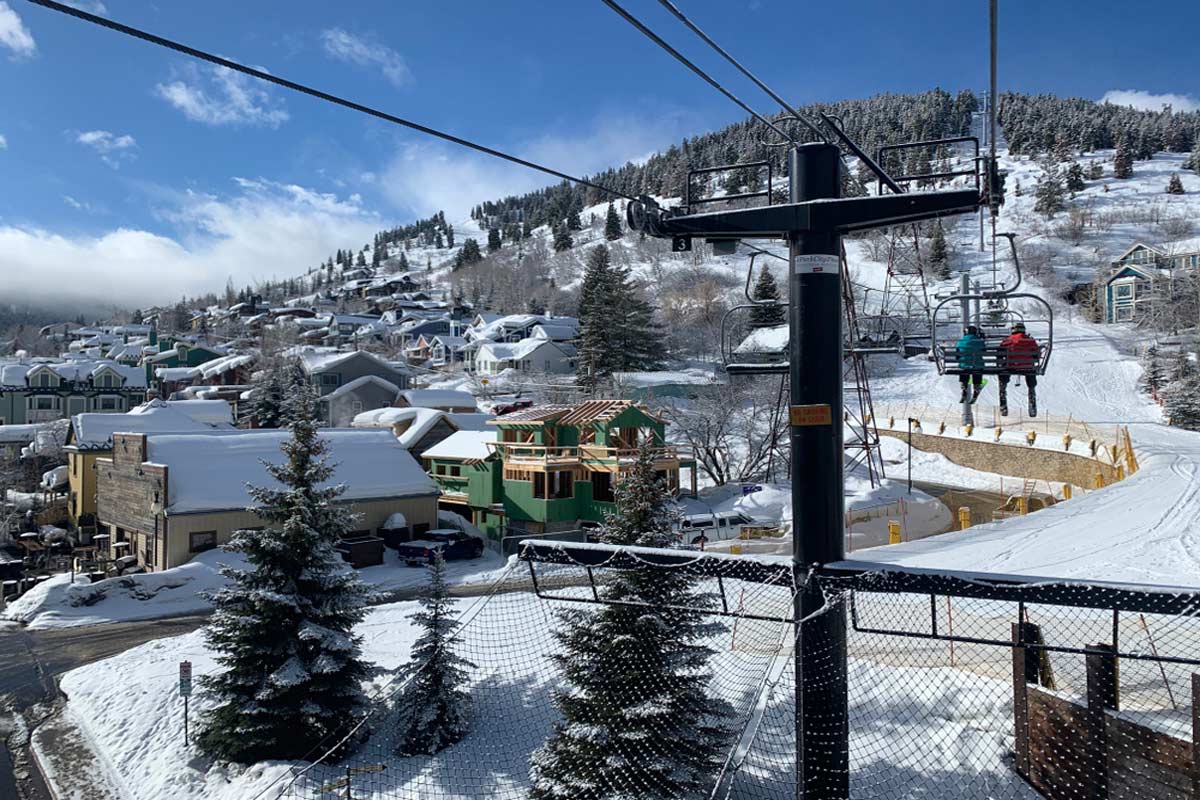 Utah's Brighton Resort is the place to be if you're looking for a quiet ski resort. It's less than an hour away from Park City and in a pretty isolated area to give you over 1,050 acres of skiing grounds with 66 runs.
It gets about 500 inches of snow in winter at Big Cottonwood Canyon. The resort also frequently grooms their runs, meaning skiers get the best blanket of snow perfect for that first shred.
You can bring snacks to enjoy at the designated tables or cosy up to the fire at Molly Green's Tavern bar and grill.
Suggested Stay: Treasure Mountain Inn
Deer Valley Resort
Best for Luxury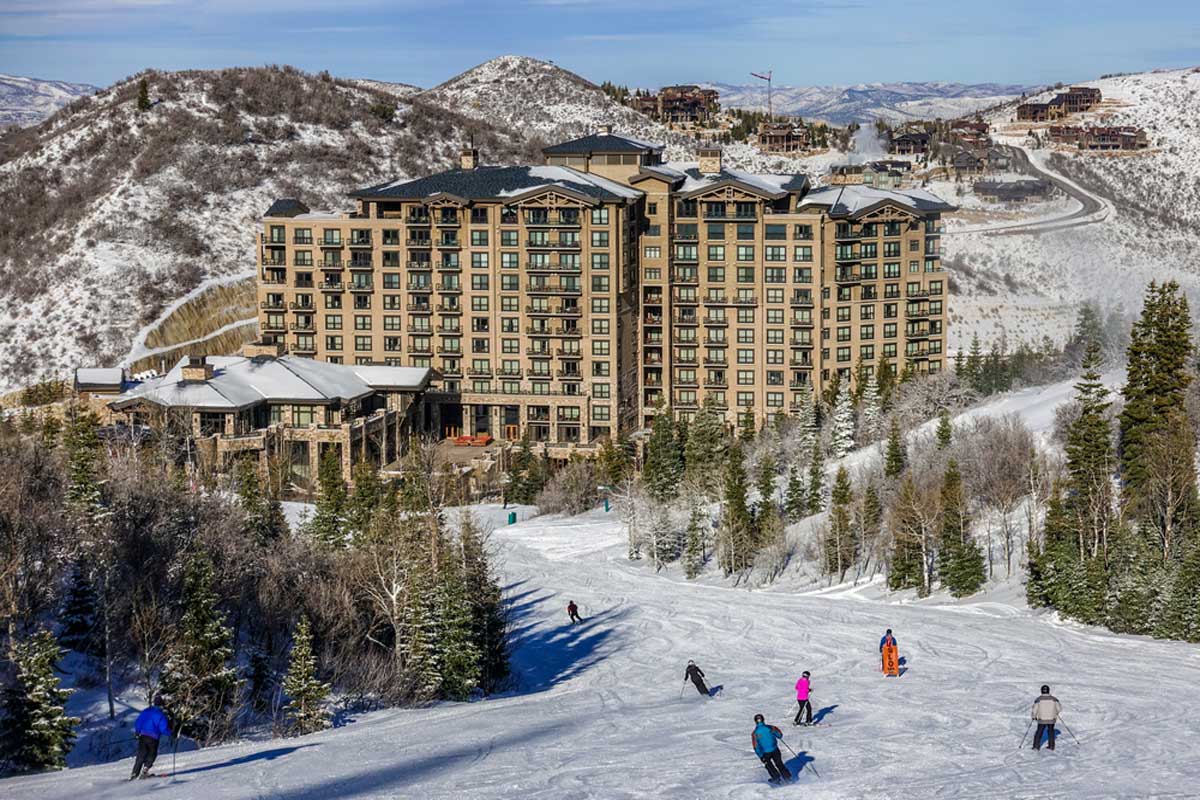 Deer Valley Resort, also in Park City, is for a more high-end skiing experience in Utah. Visitors to the resort can look forward to first-class facilities, including high-end restaurants like The Mariposa.
Deer Valley Resort has over 2,000 acres of mixed terrain exclusively for skiers. That's right. They don't allow any snowboards or other snow sports on their grounds.
There are 40 ski and hiking trails on the resort at varying difficulties. It was also a venue site for the 2002 Olympic Games.
So, if you're looking for a true challenge, consider the chance to ski alongside an Olympic champion for a fun (non-competitive) experience. Or, try out a race course yourself on Bald Mountain to test out your skills.
Suggested Stay: The Chateaux Deer Valley
Brian Head Resort
Best for Beginners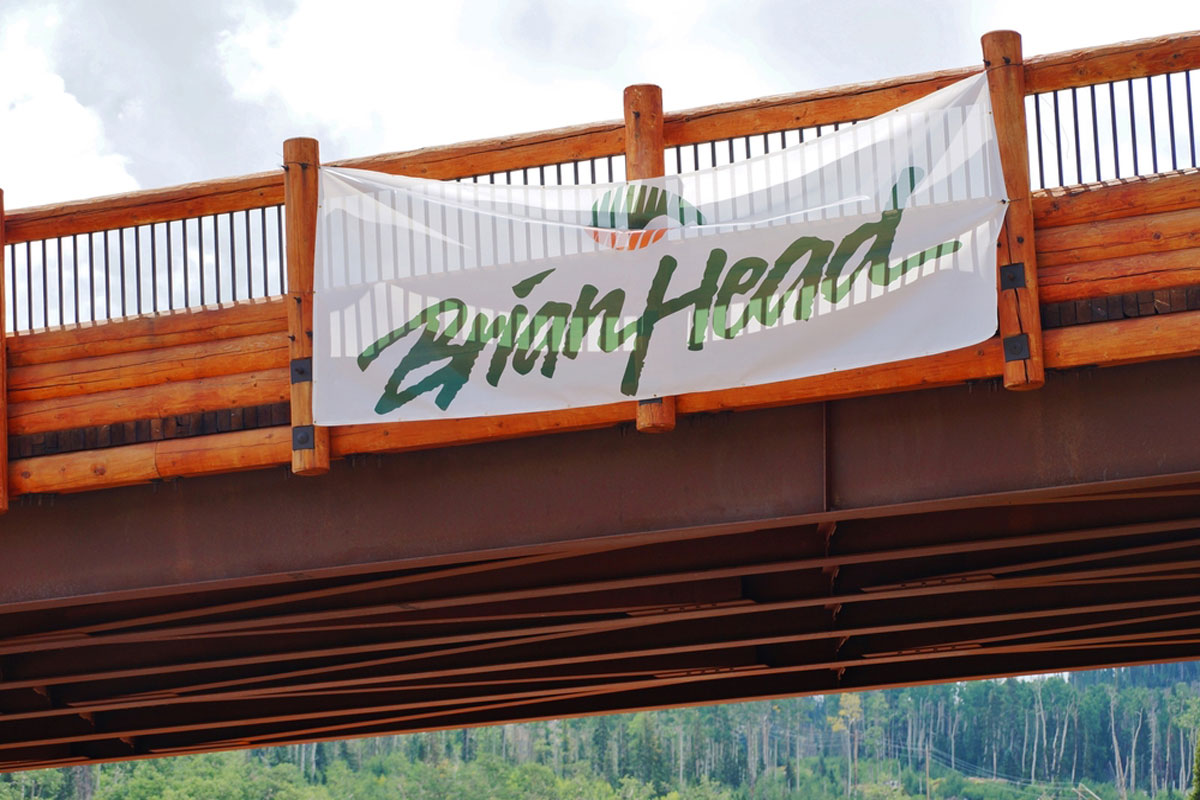 This southern Utah ski resort is an excellent stop in winter. It's roughly an hour and a half away from Zion National Park and Bryce Canyon Park.
Because it's so close to these national parks, Brian Head Resort has spectacular views of the red rock formations with a sprinkling of winter snow. It also has the highest base elevation of all Utah skiing resorts at 9,600 feet, making for unrivalled views of the landscape.
While there, you can't miss the fantastic opportunity to go night skiing on weekends between 4 pm and 9 pm. At this time, while the temperatures drop, the snow is lit up like a beautiful white sheet under the glaring lights and stars.
Suggested Stay: Cedar Breaks Lodge
Beaver Mountain Ski Area
Best for Powder Skiing Sessions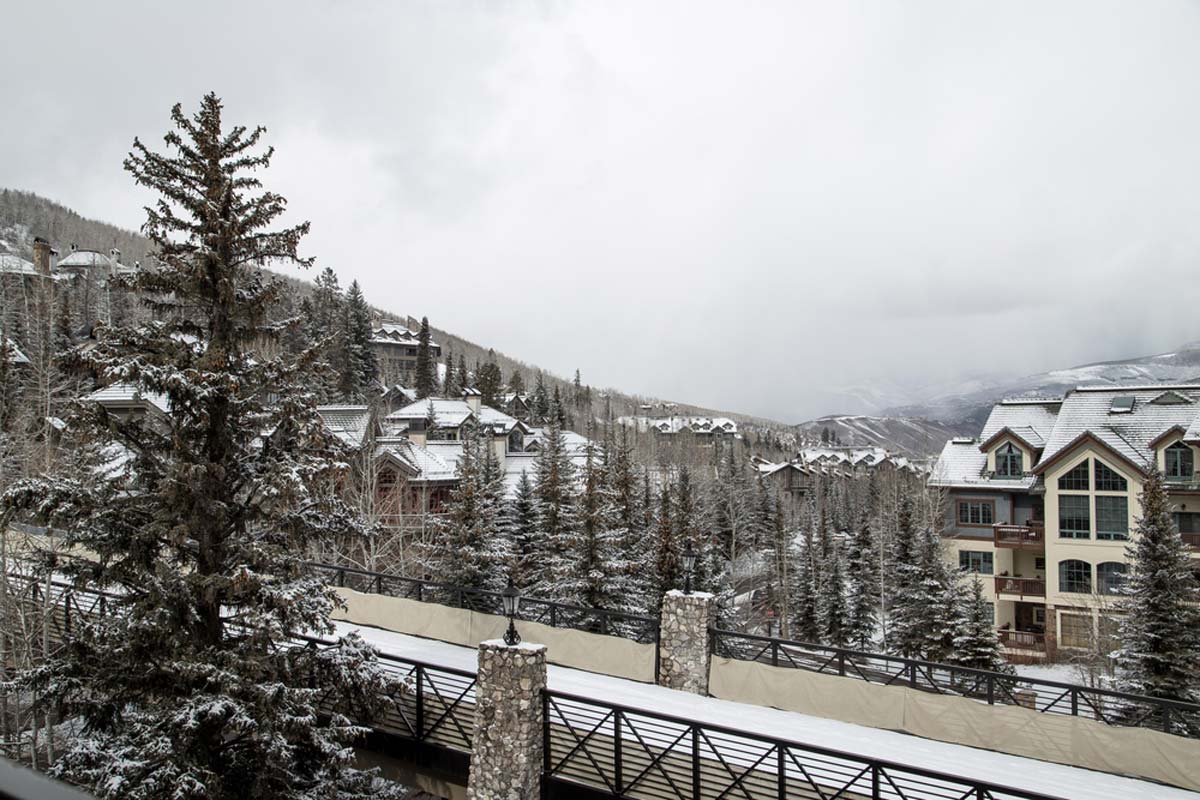 With 828 skiable acres, this resort is slightly smaller than most of the best Utah ski resorts. However, this family-owned retreat near the Utah-Idaho border is more than capable of competing with the other big boys on the list.
Because the resort is so small, it gets fewer crowds, ideal for powder lovers hoping to hop on freshly fallen snow.
Suggested Stay: Comfort Inn & Suites Logan Near University
Powder Mountain Resort
Best for Fresh Snow Lovers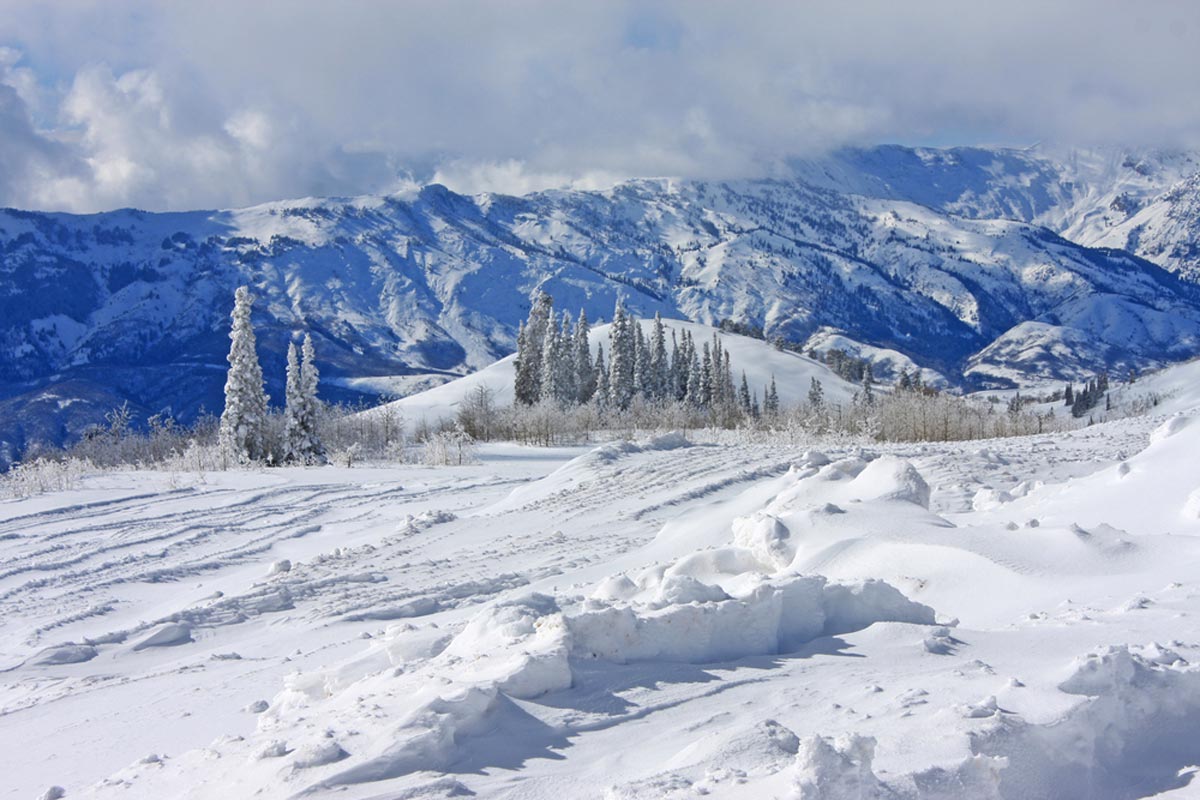 Besides Beaver Mountain Ski Areas, this is the best ski resort in Utah for skiers looking for fresh snow. As the name suggests, this ski resort in Eden, UT, offers consistent untouched powder to its riders.
Besides having over 8,464 acres and 154 runs, this resort has so much more to do for winter sports enthusiasts. You can gear up for your skiing session by taking a snowcat ride or complimentary tour with the retreat's 'Pow Mow' hosts.
Suggested Stay: Tru By Hilton Ogden, UT
Alta Ski Area
Best for All Levels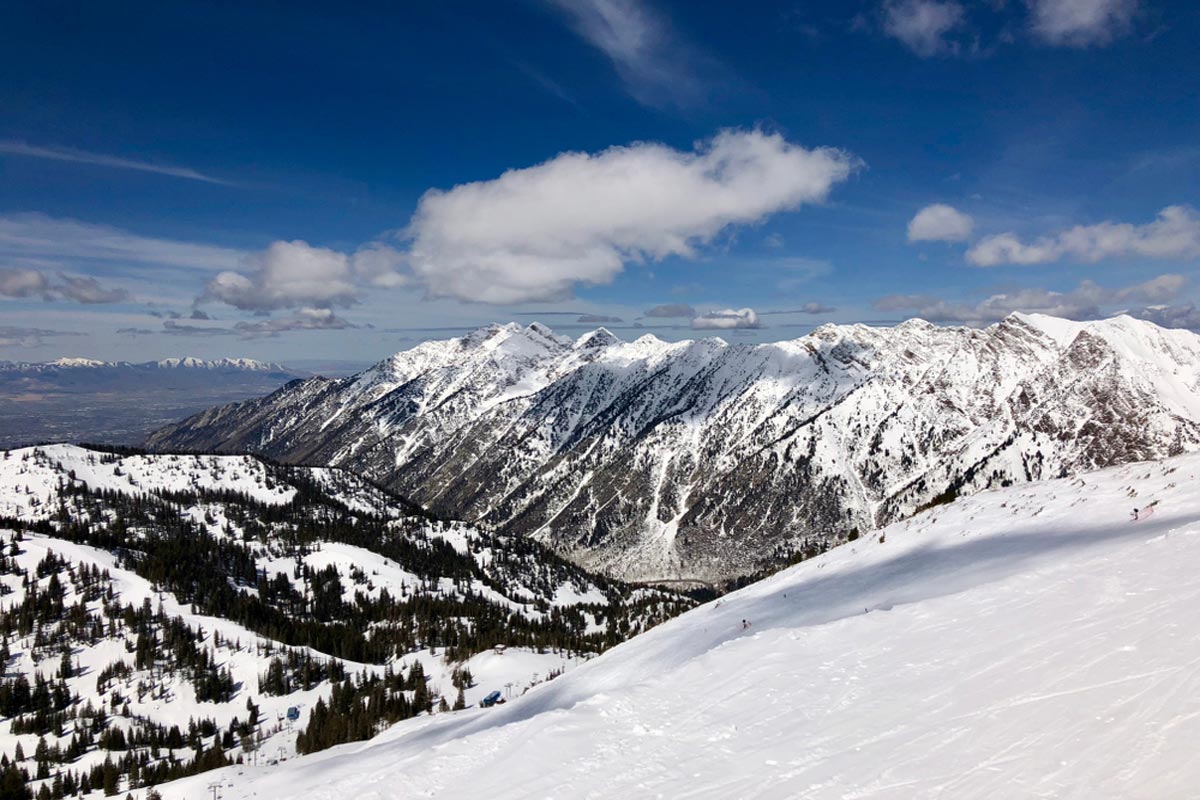 This mighty Utah ski area is set in the Wasatch Mountains, about a 40-minute drive from Salt Lake City.
While Alta says they're not a resort but rather a ski area, it's still very much resort-like. And it's worth visiting for novice skiers hoping to gain a little more experience on the slopes.
The resort has 2,614 acres waiting for you and over 100 runs to explore. If you're feeling a bit nervous, don't worry. Stop by the ski school for a few guided tours and lessons to better acclimatise yourself to the terrain.
The lifts run from the morning to around 3-4 pm, so you'll be ravenous when done for the day. You can stop by the five eateries to build up your energy again. From a European bistro to Watson Cafe, they're all full of comfort food.
Suggested Stay: Cliff Lodge and Spa
Woodward Park City
Best for Beginners
Woodward Park City is slightly different from the other ski resorts on the list.
This adventure sports centre is a whole playground for young and old. It offers indoor and outdoor activities like skateboarding, trampolining, and dirt biking.
In winter, it transforms into a snowboarding and ski resort that is ultimately great for beginner and intermediate skiers. Here you can practice your skiing tricks on the 15 trails on the 125 acres the park offers.
You might benefit from an on-site lesson or two if you're an absolute beginner.
Suggested Stay: Best Western Landmark Inn
Nordic Valley Ski Resort
Best for low-budget skiers
Did you know that the Olympic Games used many ski areas in Utah? Yep. And the Nordic Valley Ski Resort helped 2002 Austrian downhill skiers prepare for the competition— many of whom won.
So, this is an excellent way to practice your Olympic-grade skiing and save some coins. There are over 450 multi-terrain acres and 32 runs to explore. But you don't have to visit just when the sun is up.
It is also one of the best ski resorts Utah has for night skiing. It is a beautiful sight whether you're skiing or not, as the resort lights up 80% of its terrain for visitors to ski under the stars.
Suggested Stay: Sleep Inn Ogden near Event Center
Sundance Mountain Resort
Best for Freshies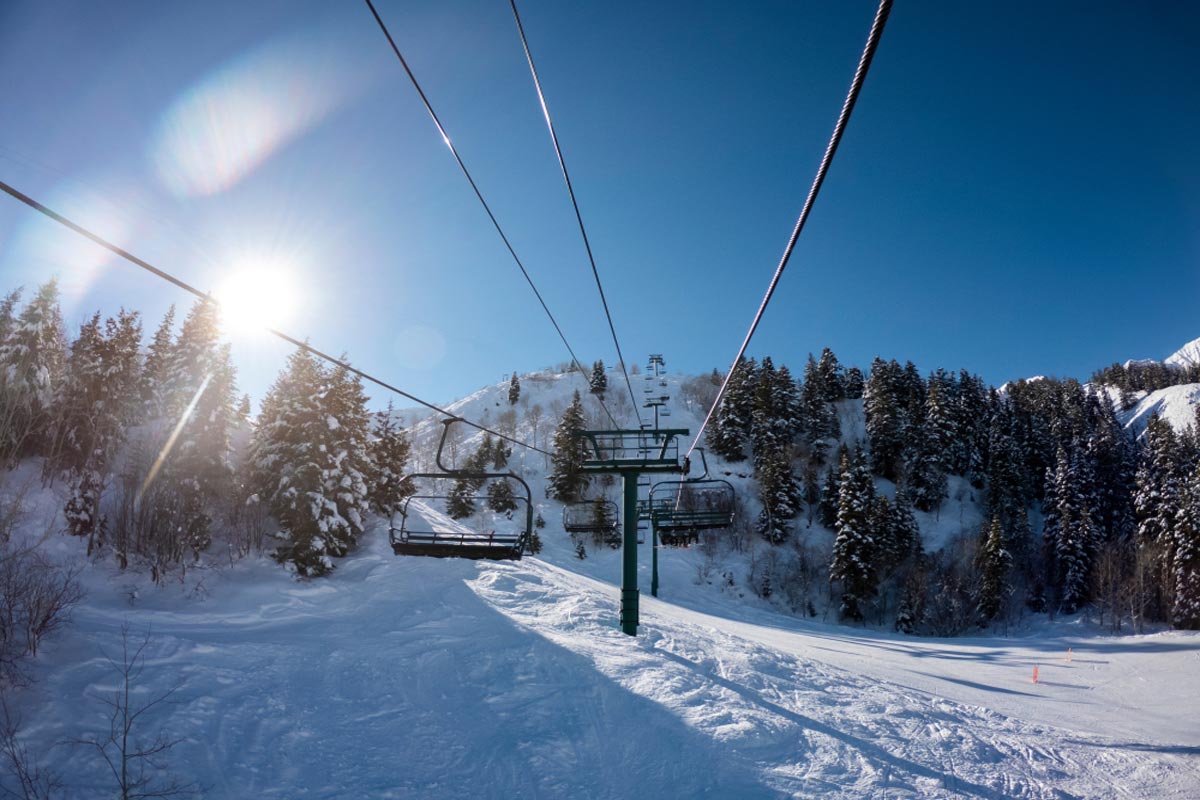 The rustic Sundance Mountain Resort is thanks to the American actor Robert Redford, who began the resort in 1969.
Like its owner, this retreat has a great interest in the arts. Its art studio offers many classes, like pottery, soap, and jewellery making. In addition to this, they also provide fly fishing, a spa, zip lines, and various eateries.
But, where you want to be as a skier is at the Nordic Centre, where there are over 9 miles of perfectly groomed runs blanketed with freshly fallen snow (freshies).
Recently, it has gone through a few renovations that see 40 new skiable acres and ten new trails for even more ski-in-Utah fun.
Suggested Stay: La Quinta by Wyndham North Orem
Snowbasin Resort
Best for Skiing near Ogden, Utah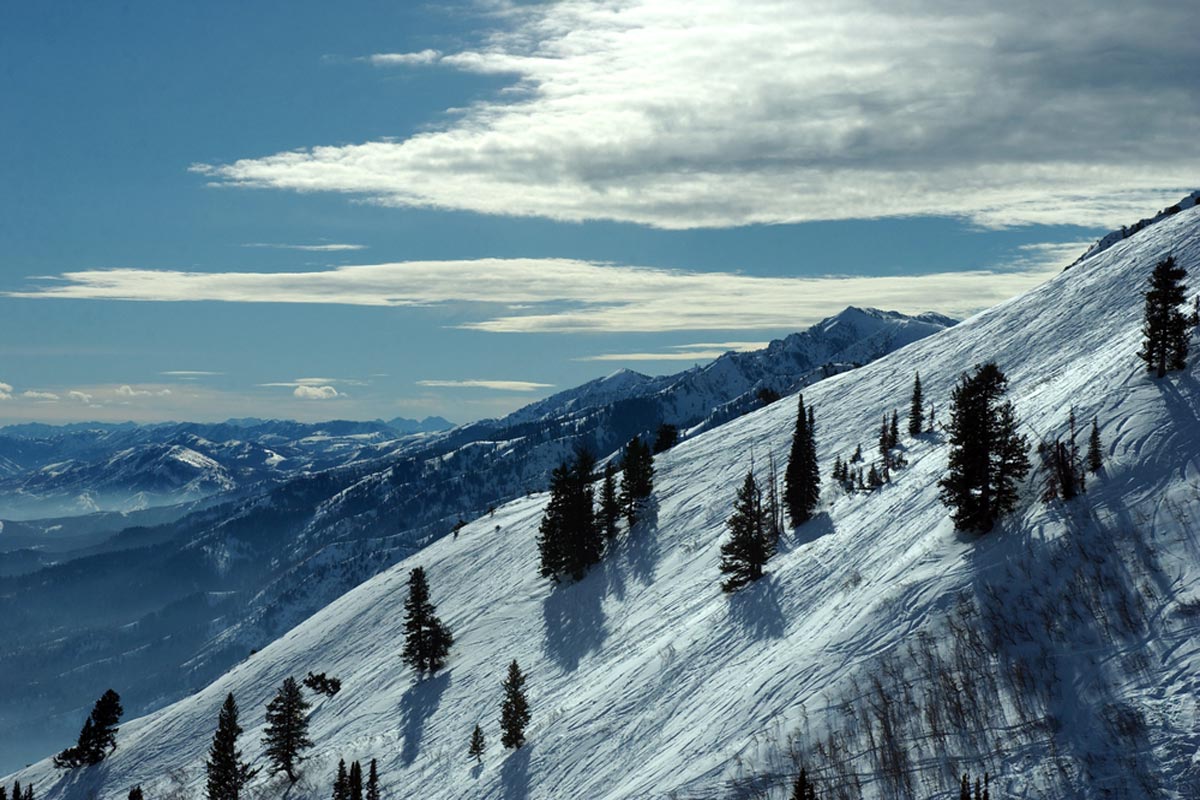 Not many ski resorts in Ogden have the same claim to fame as Snowbasin Resort, one of the skiing areas for the 2002 Winter Olympics.
Its steep slopes proved to be the best places to ski in Utah for these professional athletes, and now you have the same opportunity.
The resort boasts 3,000 acres, 3,000 feet of vertical drops, and 111 runs for you to zoom on.
While there are a few beginner runs, most of the trails are for intermediate to expert skiers who aren't afraid of a challenge.
Suggested Stay: Comfort Suites Ogden Conference Center
Solitude Mountain Resort
Best for Fewer Crowds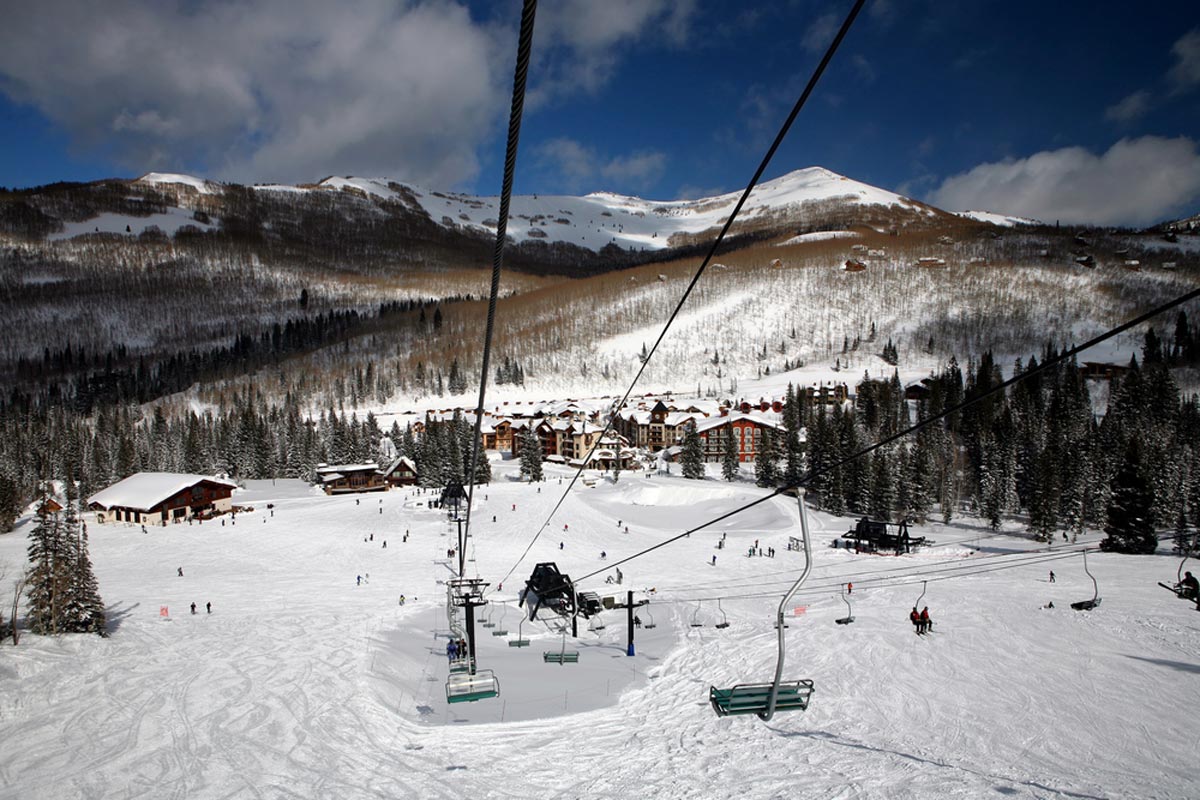 As the name suggests, if you look on a map of Utah ski resorts, you'll find this resort is relatively isolated. But this is ideal if you're hoping for a breakaway in nature with just you, the snow, and the slopes.
Solitude Mountain Resort is the favourite resort for many locals for its relaxed vibe, challenging runs, and 1,200 skiable acres of snow. While remote, it still has ten places for apres and even a spa.
It is also less than 40-minutes from Salt Lake City, so you can easily make a day trip to the city for any other supplies.
Suggested Stay: Silver Fork Lodge & Restaurant
Cherry Peak Resort
Best for Budget Skiers
Just a short drive from Richmond and Logan, this resort is in a cosy spot that overlooks the Bear River Mountains.
Out of all northern Utah's best ski resorts, Cherry Peak is the newest to join the family. It may also be one of the smallest at 400 acres with 29 runs.
The quaint family-owned resort has many great snow activities besides skiing, like snow tubing, ice skating, night skiing, and many more.
Don't forget to stop at the on-site restaurant, The Peak Grill, to fill you up on great comfort foods like burgers and tacos before returning to business.
Suggested Stay: Hampton Inn And Suites Logan, UT
Eagle Point Resort
Best for Skiers Looking for a Quiet Vacation
If you're in the south of the state this winter, the best ski resort Utah has is Eagle Point Resort near the Tushar Mountains.
This resort has been running in Beaver, UT, for over 50 years, and it's not stopping anytime soon.
With over 600 lift-served acres, two terrain parks, and 40 runs, you'll have more than enough to keep you occupied in the tranquil mountains. For a deeper look into the area, why not go backcountry hiking to Fishlake National Forest?
The Skyline Lodge and Canyonside Bar & Grill won't allow you to go hungry with their hearty meals and late-night appetisers.
Suggested Stay: Best Western Paradise Inn
Snowbird
Best for Expert Skiiers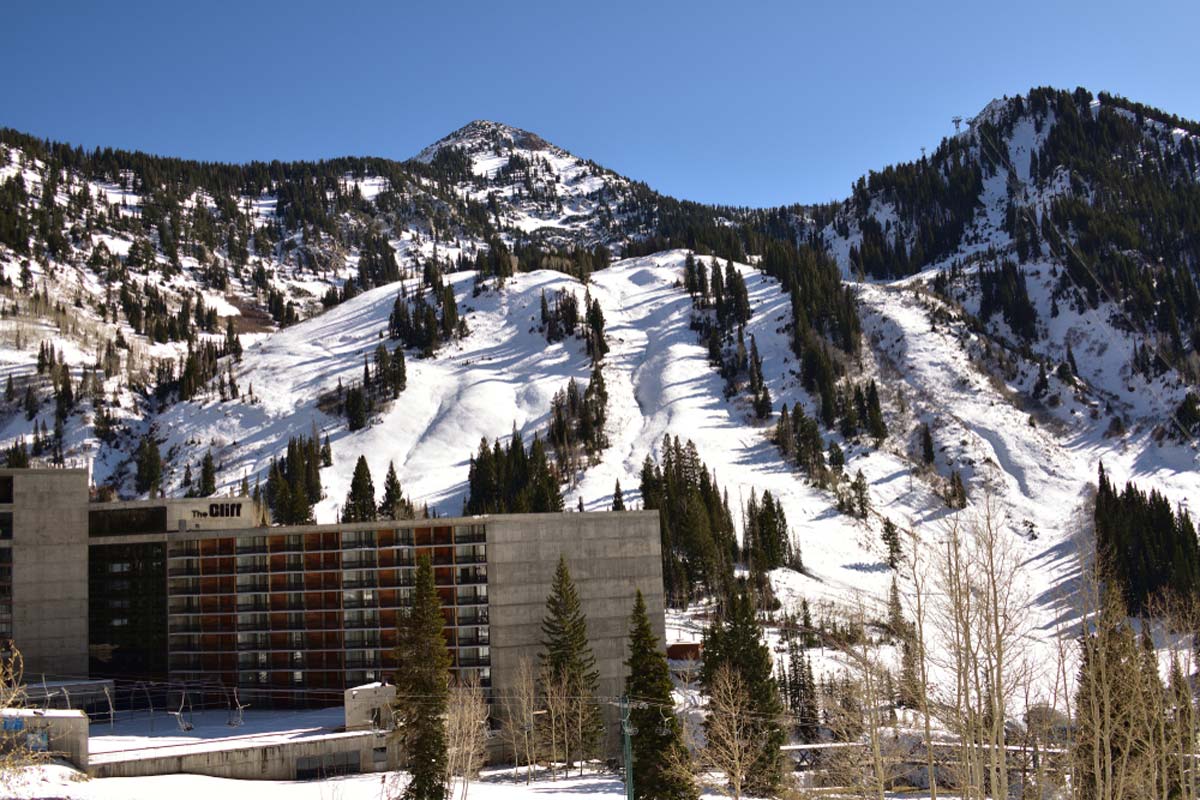 If you mean business, Snowbird Ski Resort Utah is the top place to go for all adventure and adrenaline lovers. Although it is open all year round, winter is the go-to for off-piste trails, high slopes, and deep layers of snow.
There are over 2,000 acres and 3,000 vertical feet for you to explore. Besides the 140 runs for skiing, Snowbird furthers your experience with exciting options like helicopter skiing, snowcat skiing, and guided backcountry skiing for a unique experience you won't find at many places.
Then, after an exciting day, you can rest at the Cliff Spa or one of the casual or fine dining restaurants available on-site. Visit The Lodge Bistro for French_american fine dining with even finer mountainside views.
Suggested Stay: Lodge at Snowbird
Practical Tips for Skiing in Utah
Before going to these Utah snow resorts, brush up on some ski lingo to avoid looking like a total newbie.
To avoid disappointments on the day of your trip, keep a close eye on Utah ski reports for any updates or possible resort closings due to weather.
The most concentrated area for these retreats on a Utah ski resort map is around the Wasatch Mountain Range.
Utah Ski Resorts: Map
Skiing in Utah: Read Nest