Ready to discover the best things to do in Salt Lake City? Explore with this in-depth guide.
Utah's capital has pretty stiff competition when thinking of the top places to visit in the state.
Compared to the natural and geological marvels dotted all over the state, Salt Lake City (or SLC as it's known) can be overlooked – a real shame as it's packed with brilliant places and activities for you to discover.
Still a major hub for the Mormon Church, Salt Lake City has rejuvenated itself in recent years to boast a thriving dining and nightlife scene along with lots of cool cultural attractions.
Let's take a deep dive into the best things to do in SLC.
Tip: If you're looking for the best place to stay during your vacation in Salt Lake City, look no further than the most famous hotel in the city, the Grand America Hotel.
Top 5 Things to Do in Salt Lake City, Utah
Visit Temple Square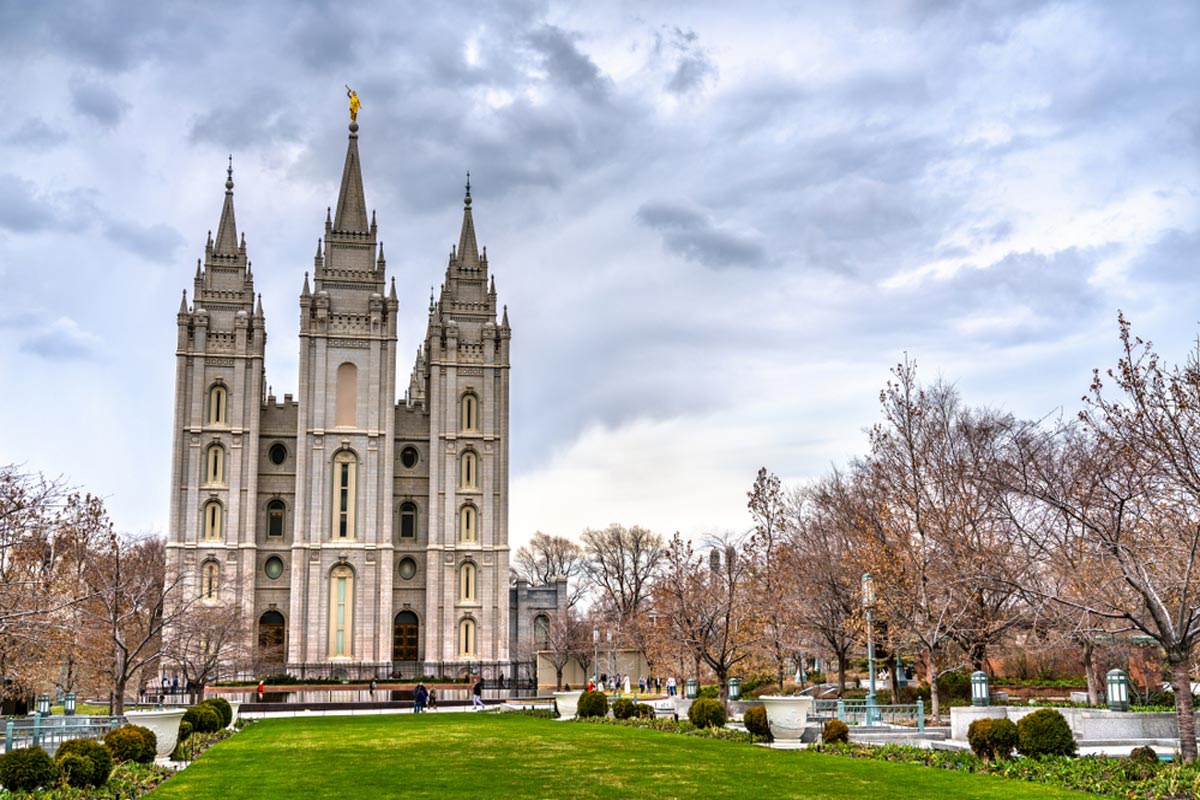 Ask any local what the best thing to do in Salt Lake City is, and they'll recommend visiting Temple Square.
The square is the headquarters of the Church of Jesus Christ of Latter-Day Saints (The Mormons) whose headquarters, the Salt Lake Temple, dominates the square. Spanning a whopping 10 acres, it's a must-see sight (book onto one of the free tours to do so).
Beyond the imposing and architecturally stunning main building, you can also visit other famous spots. Some of the most noteworthy include the Tabernacle, various religious history museums, and a few Latter-day Saints holy sites.
Tip: To tour Temple Square, book your tickets here.
Go Sightseeing at the Great Salt Lake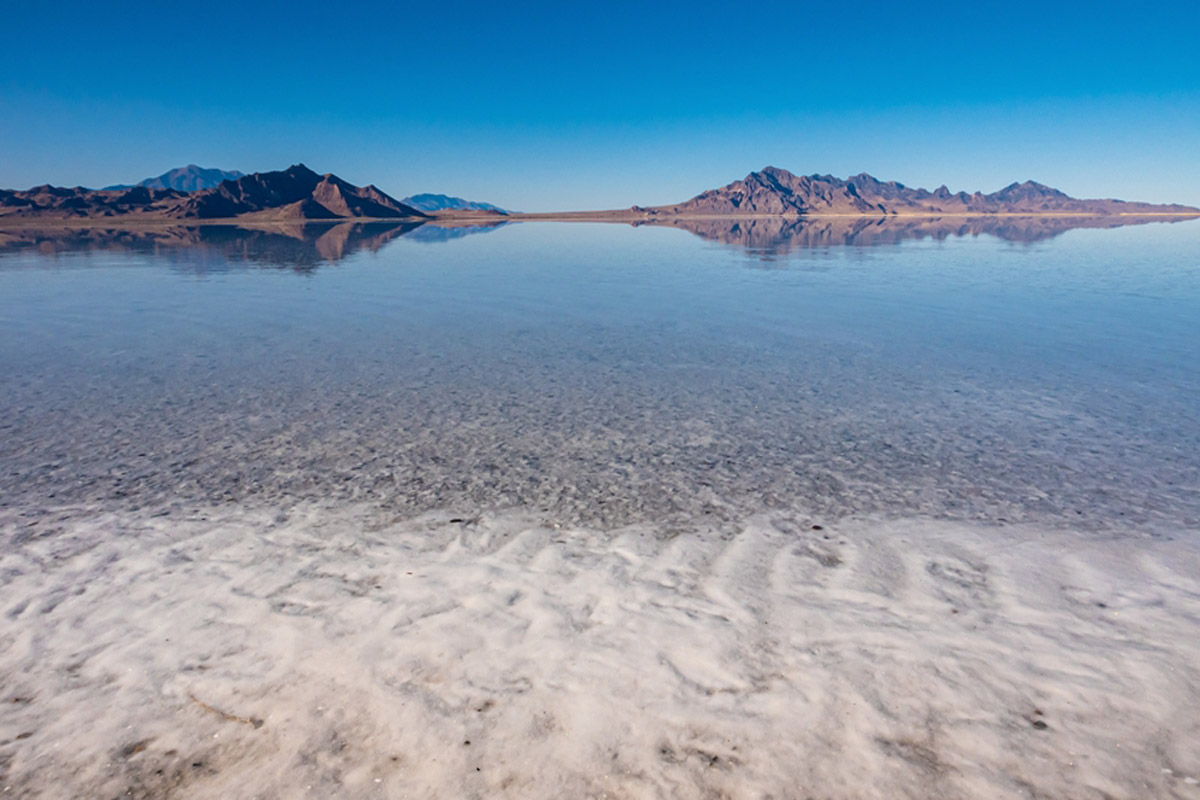 How could any Salt Lake City things-to-do list begin without a sightseeing extravaganza at the Great Salt Lake? Although not technically within the city, visiting this massive 1,700-square-mile lake is the best thing to do near Salt Lake City.
Some of the top ways to get the best of what the lake offers include kayaking, paddle boarding, and pedal boating. Plan your visit for sunrise or sunset, as the lake takes on a stunning facade during these times.
Experiencing the Great Salt Lake, you can venture through Antelope Island State Park on its eastern side. Or alternatively from the western side through Great Salt Lake State Park.
Hike Through Ensign Peak Nature Park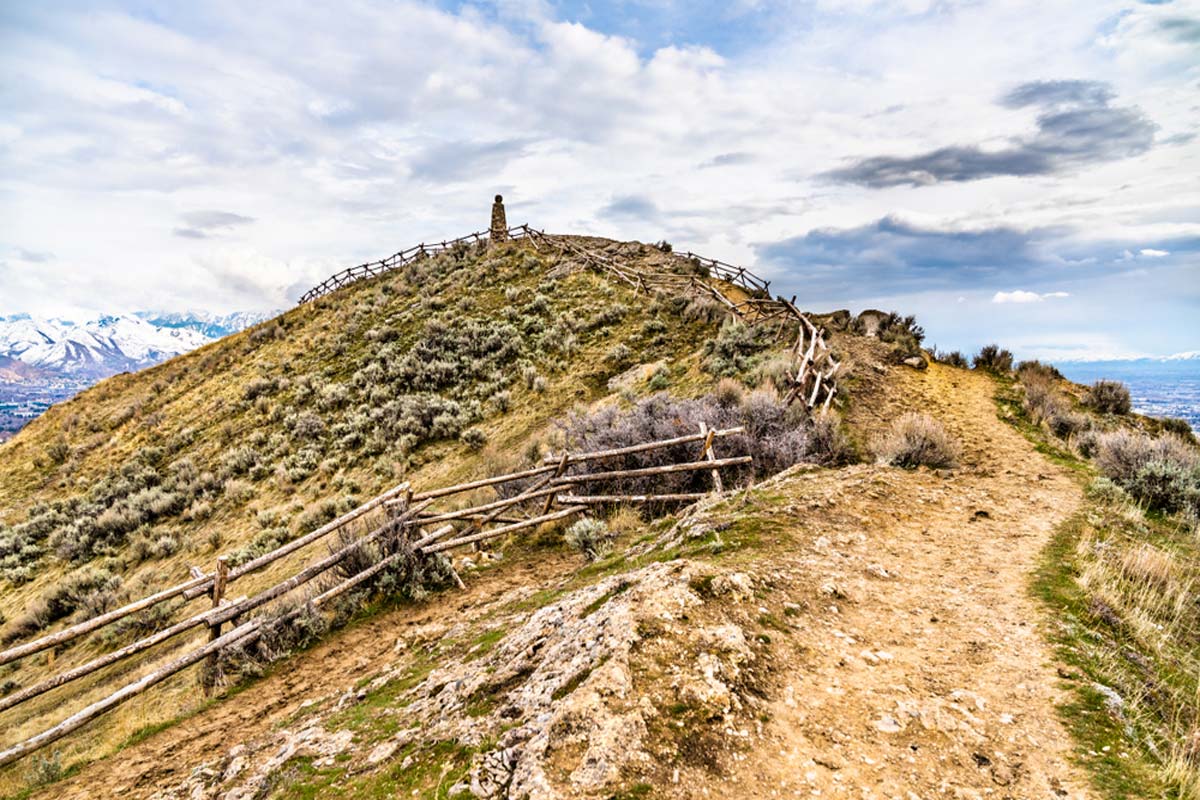 Nature lovers unite. You simply can't visit Salt Lake City and skip a hike to Ensign Peak. At only half a mile, it's a simple and easy trek, no matter how much of a hiker you are. To reach Ensign Peak, travel 1.3 miles along East Capitol Blvd until the turn-off into Ensign Vista Drive.
What can you expect once at the peak? Well, unparalleled views of the Great Salt Lake (especially beautiful as the sun sets) and clear sights over Salt Lake Valley. Oh, and of course, direct views towards the city capitol buildings.
Explore the Salt Lake City Public Library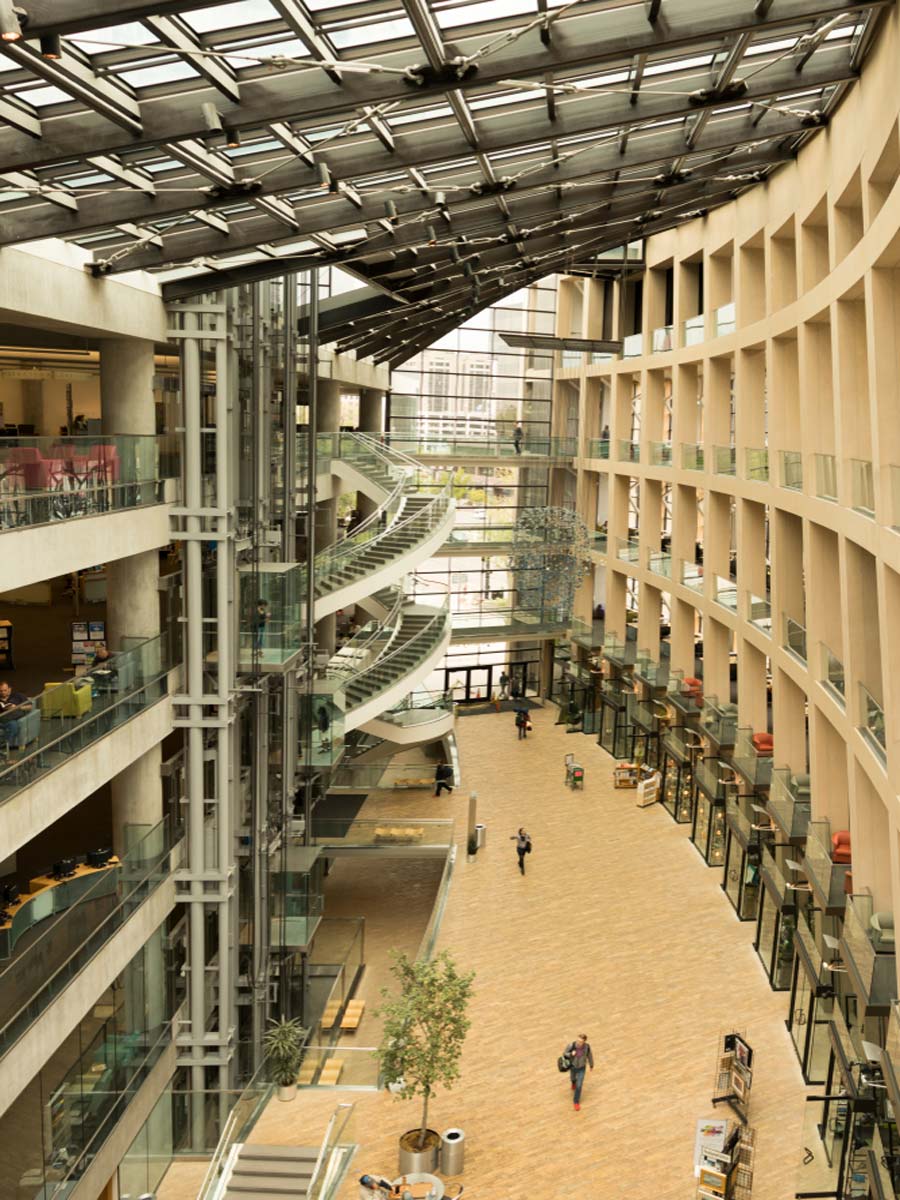 A library? Yes, indeed. Visiting a public library might not sound like a fun thing to do in Salt Lake City. But once you're inside, you'll quickly change your mind. If you love literacy and architecture, this is heaven on Earth.
Architecturally, the Salt Lake City Public Library will blow you away with its contemporary design. Now add to that the fact that it houses more than 500,000 thousand books and an on-site cafe. What more could you want? How about a spectacular rooftop garden with views of the fantastic Wasatch Mountains?
Address: 210 E 400 S, Salt Lake City, UT 84111, United States
Discover the City Greek Center
Let's be honest. What's a great vacation without some retail therapy? Average at best. But that's where the City Greek Center comes in. Built to resemble a traditional European town, it covers 700,000 square feet and boasts over 90 restaurants and shops.
The award-winning mall features one of the most striking must-sees in Salt Lake City; a massive glass ceiling that doubles as a retractable skylight. Besides that, there's also the splendid collection of waterfalls and fountains and even a 1,200-foot-long stream filled with fish.
Hours: Monday – Saturday, 10 am till 9 pm, closed on Sundays
Address: 50 S Main St, Salt Lake City, UT 84101, United States
Brilliant Things to See & Do in Salt Lake City
A Night at the Redwood Drive-In Movie Theater
In a true blast from the past fashion, the Redwood Drive-In Movie Theater has been a staple in Salt Lake City since 1948. Double-feature showings have been occurring at the same price of $9 throughout its nearly 80-year existence.
For a taste of nostalgia, nothing compares to this activity as one of Salt Lake City's most fun things to do. Find out what's on show currently and get your tickets by visiting their official website.
Go on a Salt Lake City Trolley Tour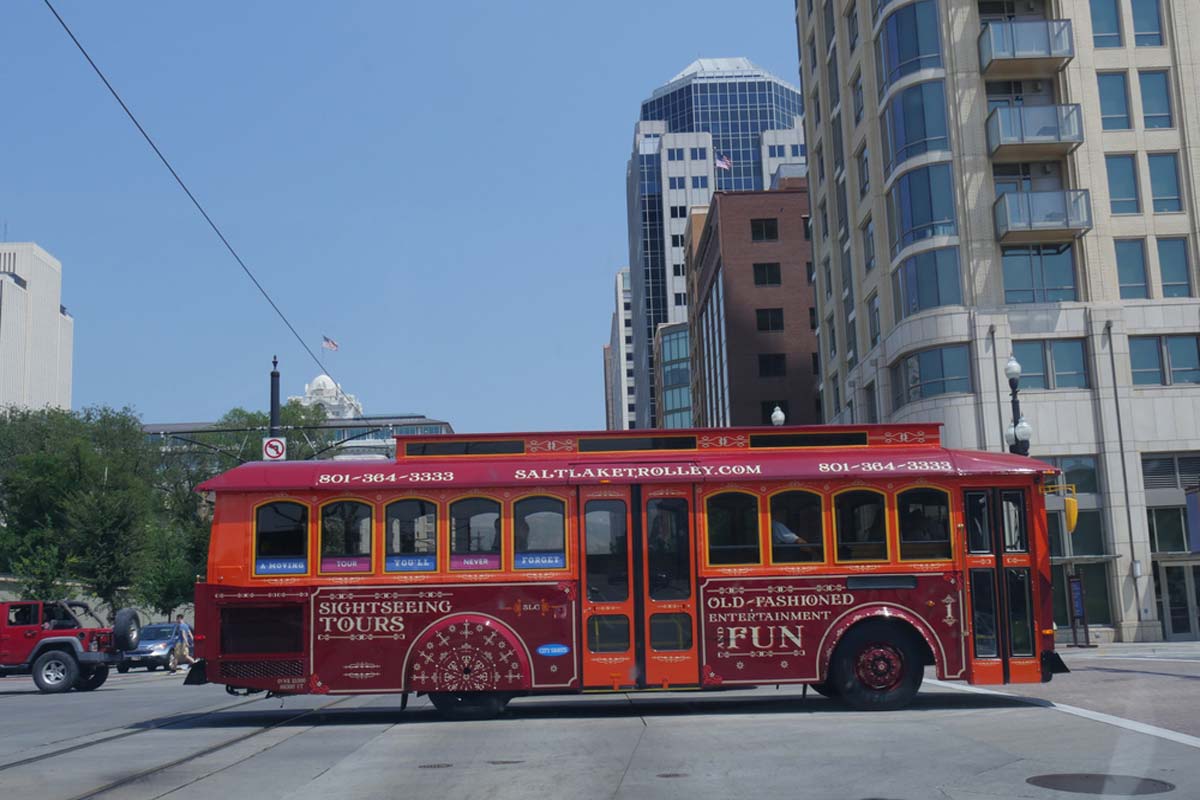 Hands down, a Salt Lake City Trolley Tour is one of the best ways to see some of the city's best areas. Painted bright red to replicate trolleys used in decades past, you'll experience the city in a totally unique way.
The onboard tour guide provides extensive information about the many sights along its routes. Famous spots you'll pass include the State Capitol Building and Temple Square.
Tip: Book your Salt Lake City Trolley Tour tickets here.
Tour the Natural History Museum of Utah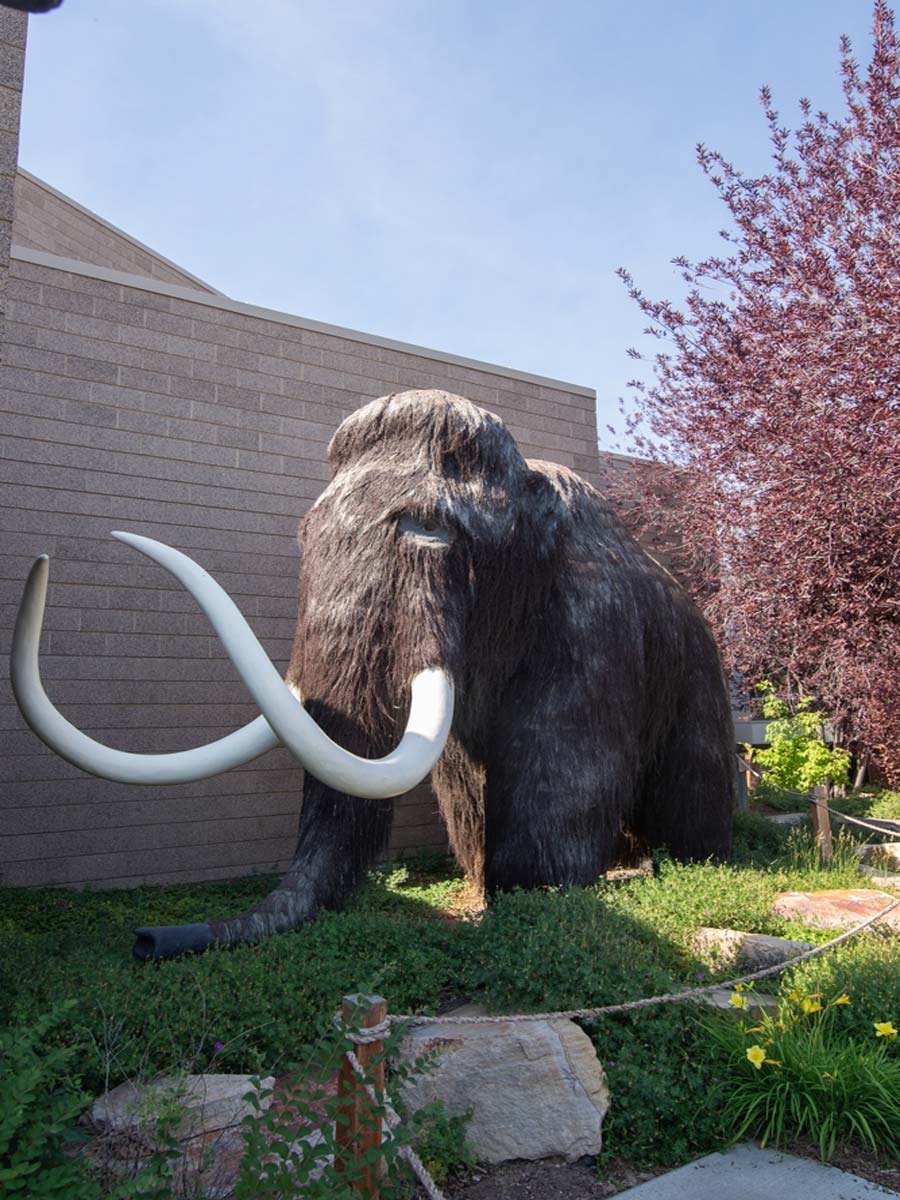 If you love history, science, and culture, popping in for a tour of the Natural History Museum of Utah is a must. Providing a look into the state's rich history, it contains over 500 million years' worth of information.
As if that's not cool enough, there are ten permanent exhibitions and a grand collection of interactive features. Designed to invoke your senses, expect sensory adventure, from smells to touch and visuals. Reserve your tickets here.
Hours: Monday – Sunday, 10 am till 5 pm (Wednesdays, 10 am till 9 pm)
Address: 301 Wakara Way, Salt Lake City, UT 84108, United States
Explore Nature in the Red Butte Garden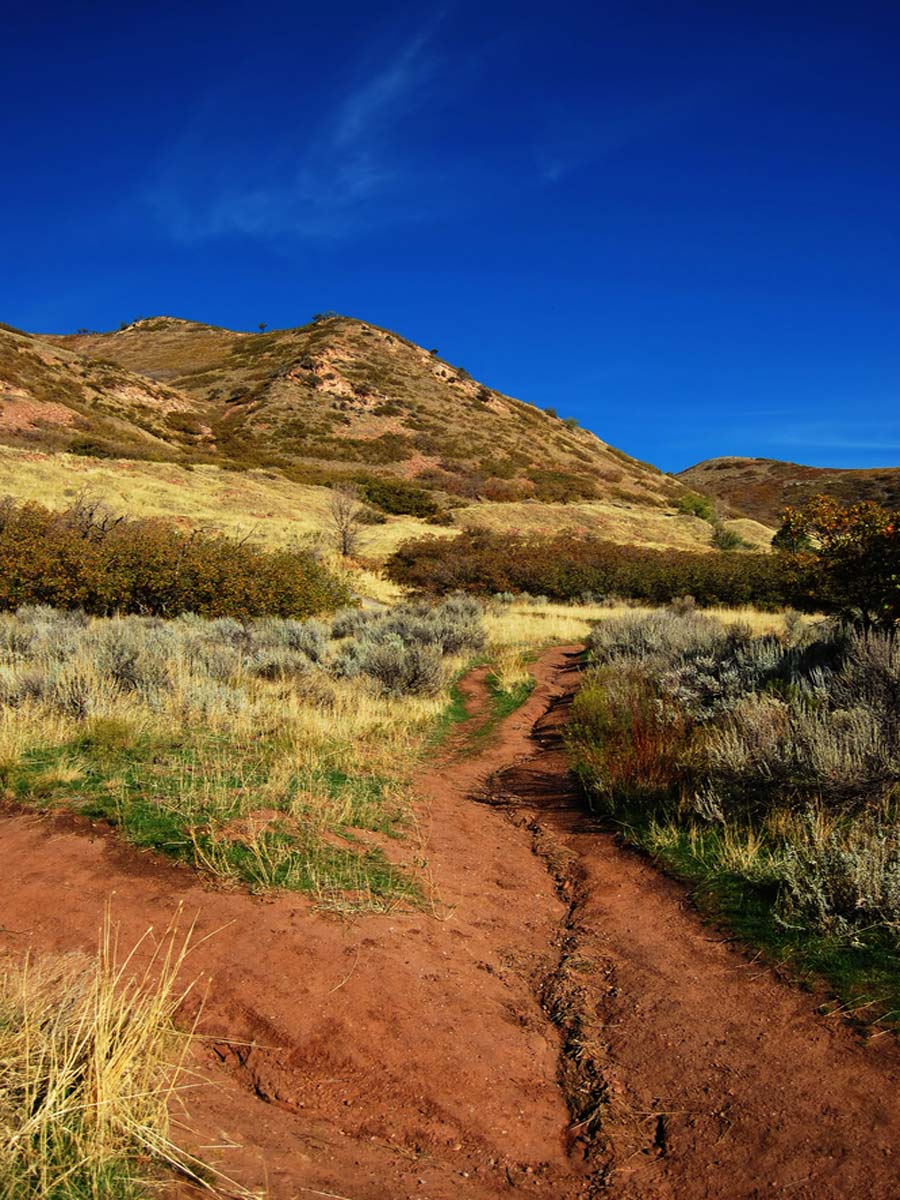 Covering 100 acres of scenic and captivating gardens, the Red Butte Garden is the most extensive botanical garden in the Intermountain West. This community-funded space is easily one of the best things to see in Salt Lake City.
Inside, five miles of walking and hiking trails await, as well as several fun Salt Lake City activities. You can look forward to horticulture classes, bird watching, art exhibitions, and a range of outdoor concerts during summer.
Tip: For information about how to visit and get involved in the Red Butte Garden, visit their website.
Catch a Performance by the Utah Symphony
Founded in 1940, the Utah Symphony delivers masterful musical performances totaling 150 shows yearly. Although the symphony tours throughout the state, its home ground is the Abravanel Hall in Salt Lake City.
Catching a performance here conducted by Thierry Fischer is a must, as he's one of the world's best Mozart score interpreters. Check out their performance schedule and book your tickets in advance.
Browse the Vinyls at Randy's Record Shop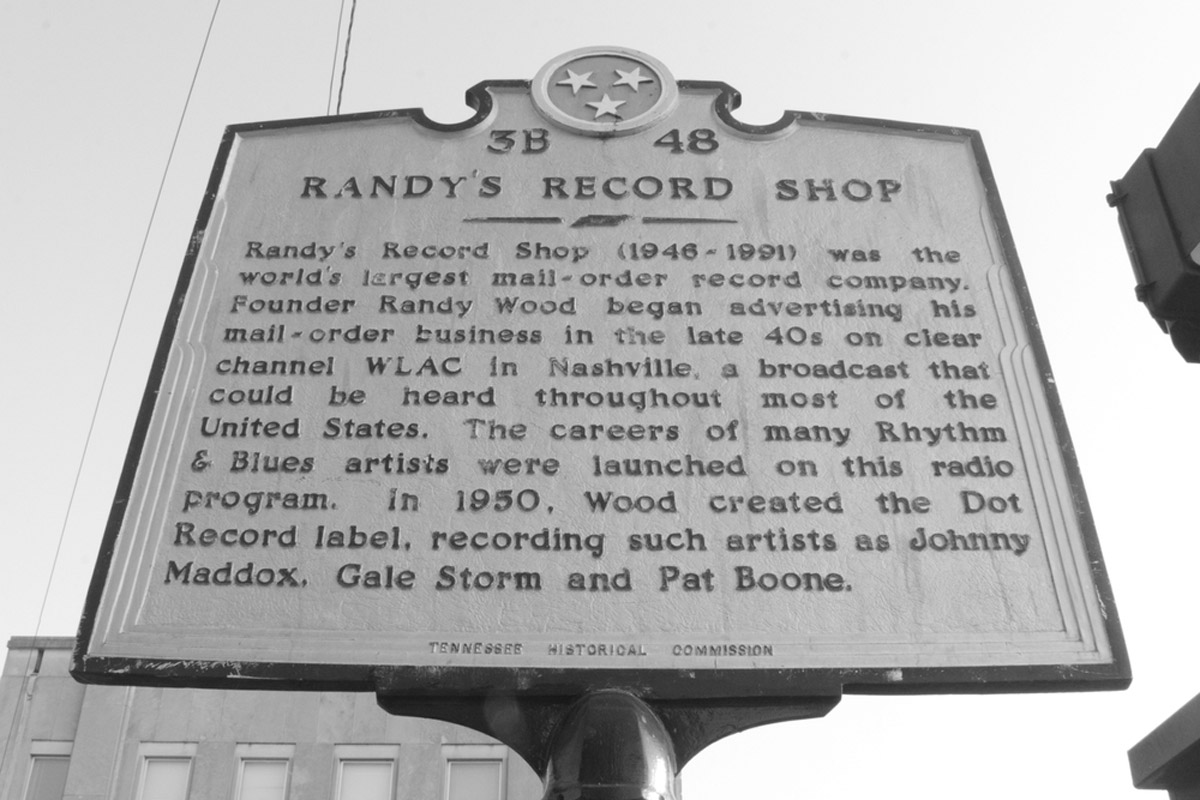 Step back in time to an era when vinyl records ruled the music world and the lives of many a music lover. Established nearly 50 years ago by Randy Stinson, paying a visit to Randy's Record Shop is a musical journey of note (pun intended).
Located in Downtown Salt Lake City, you can peruse through a massive collection of thousands of vinyl records. With no genre left out, you'll find everything from Hip-Hop to Acid Trance represented here.
Hours: Tuesdays to Saturdays, from 12 pm to 6 pm
Address: 157 E 900 S, Salt Lake City, UT 84111, United States
Visit the Utah Olympic Park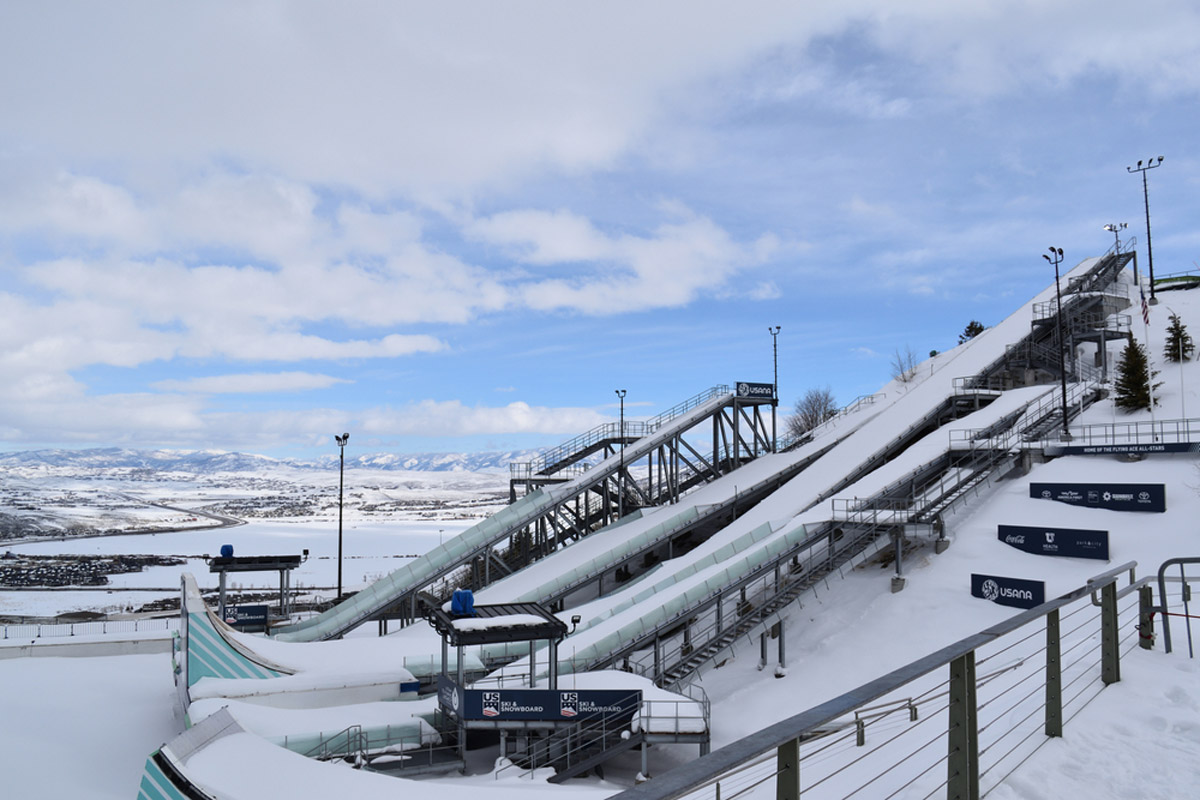 Set within Park City lies the Utah Olympic Park. Constructed for the 2002 Winter Olympic Games, the park now hosts seasonal activities in Salt Lake City.
During summer, test your mettle with either the Xtreme Zipline, the Quicksilver Alpine Slide, or go freestyle ski jumping.
Or, if you're in Salt Lake City during winter, try your hand at Nordic ski jumping, the Comet Bobsled, and the Rocket Skeleton. Entrance to the park is free, and you can easily reach it by using the local Park City buses.
View the Bonneville Salt Flats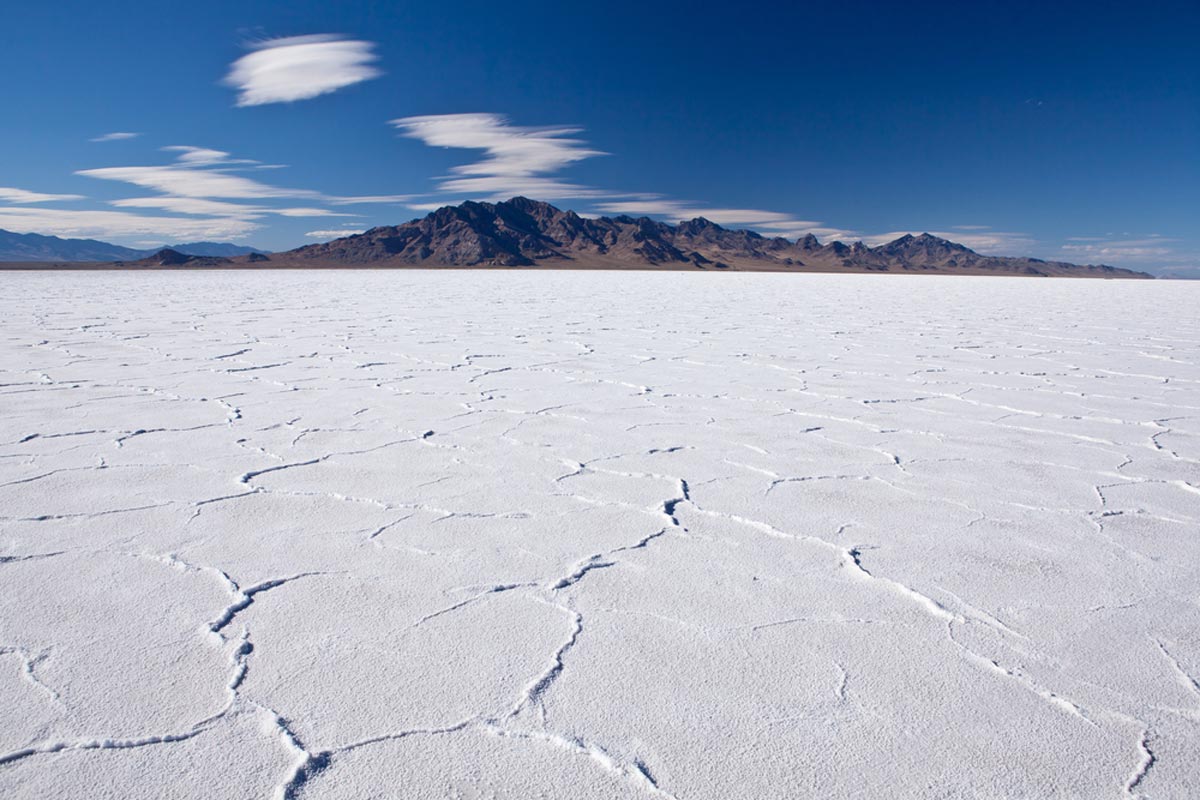 Few natural landscapes come close to the world-famous Bonneville Salt Flats.
This unique and almost otherworldly area consists of a hard white salt crust stretching as far as the eye can see. In fact, the salt flats cover about 100 cubic yards (wow, right?).
Designated an Area of Critical Environmental Concern almost 40 years ago, it's one of only a few salt pans in the world. You can reach the flats by taking exit 40 off Interstate 80 north towards the Speedway. Parking at Leppy Pass Road is complimentary.
Experience the Gallery Stroll
Probably one of the coolest things to experience on vacation to Salt Lake City is the Gallery Stroll. On the third Friday of every month, the local galleries in the city open their doors and extend their hours.
This allows you to browse their collections, enjoy some music and wine and dine your way through the galleries.
Roughly 40 galleries participate in this citywide event, with each providing visitors with a curated Gallery Guide Map. The best part? The entire event is one massive self-guided tour.
Get Your Adrenaline Rushing With iFLY Utah
How about some skydiving?
Okay, to be fair, this isn't actually the same as jumping out of a plane mid-flight. Instead, iFLY Utah hosts a 12-foot wind tunnel with simulated wind speeds of 150 miles per hour (yikes).
Luckily you're not going in without some help. On hand are professional instructors to guide you through your entire two-minute 'flight'. To book your 'flight', visit their website, where you can choose a solo or group experience.
Visit Hogle Zoo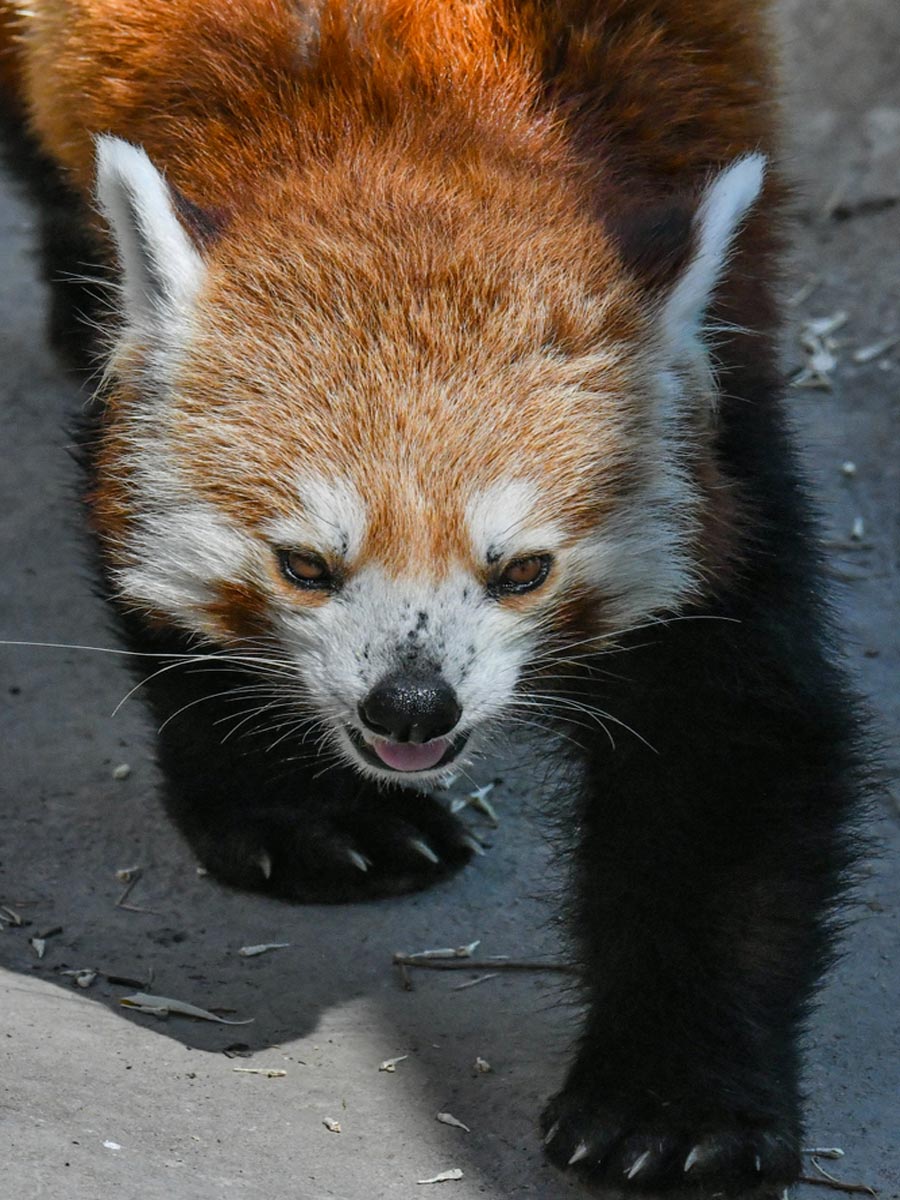 One of the top things to do in Salt Lake City is to visit the Hogle Zoo. It spans 42 acres at the foot of the Wasatch Mountain Range, hosting countless animal species.
These include animals local to the area and even exotic and rare species from across the globe.
Several distinct habitats create individual ecosystems ranging from Asia to Africa. Once you've seen glorious beasts like the Amur tiger, Siberian lynx, and African lions, head to the other displays.
Tip: Plan your visit today by checking out their website and booking your tickets here.
Immerse Yourself in Nature at Liberty Park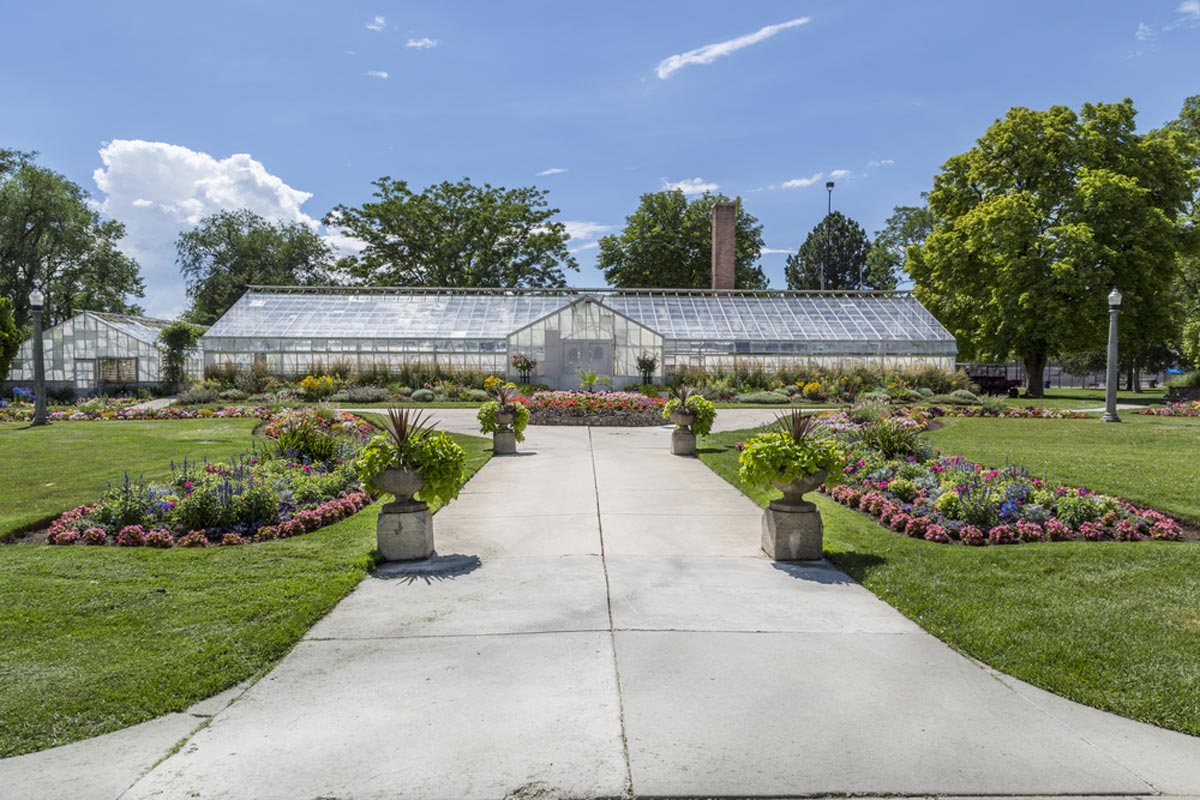 An iconic location in Salt Lake City, Liberty Park covers 80 acres of land, which is the personification of a scenic oasis.
Expect standard open-air activities like biking and hiking, or enjoy a volleyball and basketball game.
Also, on the grounds, you'll find the oldest commercial building in Utah, the Isaac Chase Mill. Beyond that, you can visit the Tracey Aviary, home to over 130 bird species, or indulge in history at the Museum of Utah Folk Art.
Address: 600 900 S, Salt Lake City, UT 84105, United States
Discover the History of Salt Lake City at This Is the Place Monument
If you've wondered, "What to see in Salt Lake City?" one of the best choices is the This Is The Place Monument.
The impressive monument, erected in 1947, commemorates the spot Brigham Young proclaimed to be his visionary promised land.
Located within This Is The Place Heritage Park, take a look at their hours and admission as well as booking tickets on the park's website.
Indulge at the Fisher Brewing Company
Initially started by a German immigrant, Albert Fisher, the Fisher Brewing Company opened its doors in 1884. Operated currently by his great-great-grandson, Tony Fisher, this Salt Lake City brewery attracts thousands every year.
A genuinely distinct watering hole, this is the only place you'll be able to indulge in Fisher alcoholic beverages. Tasting expertly brewed craft drinks and food from outdoor vendors is a must-do activity in Salt Lake City, especially at Fisher's.
Hours: Monday to Thursday, 11 am – 11 pm, Fridays and Saturdays, 11 am – 12 pm, Sundays, 11 am – 10 pm
Address: 320 W 800 S, Salt Lake City, UT 84101, United States
Dive Into Salt Lake City Nightlife at the Gallivan Center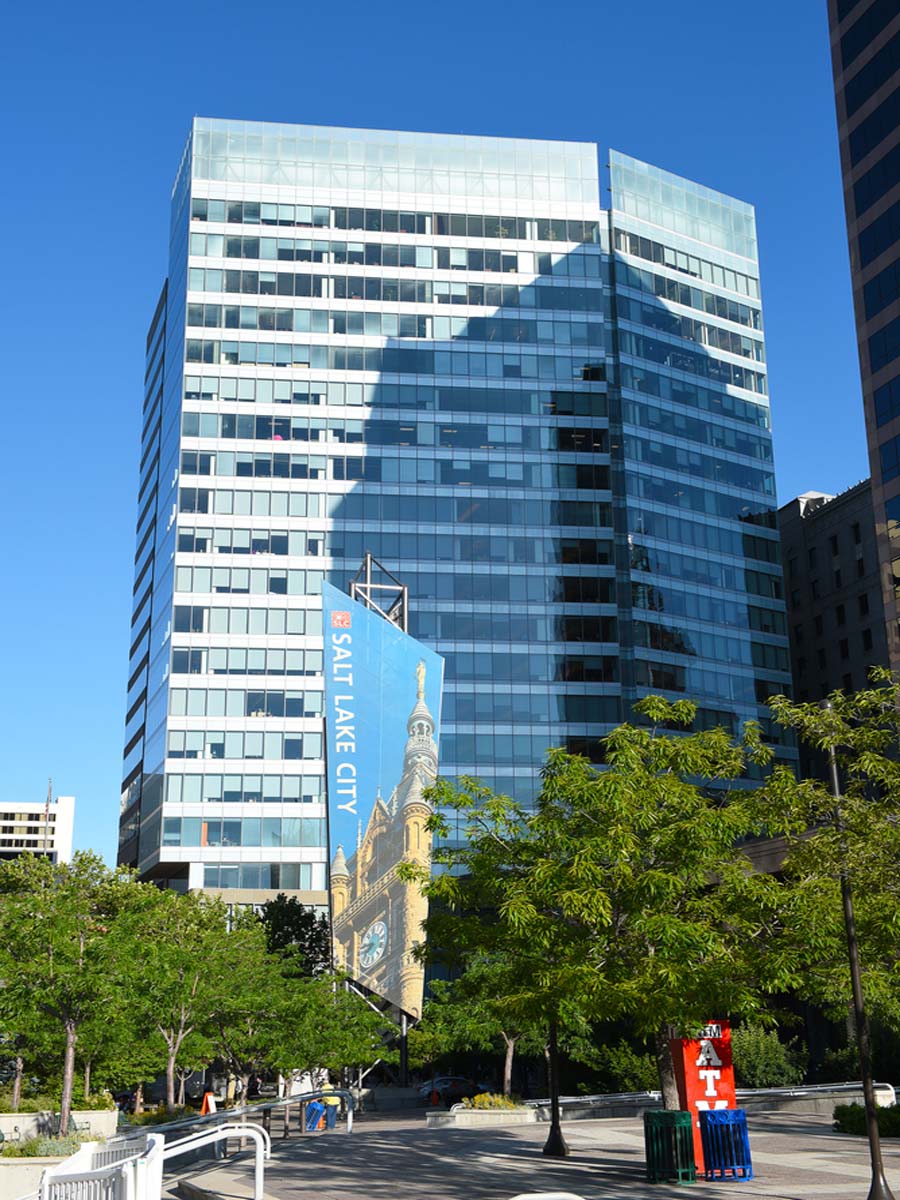 One of the best places to head for entertainment in Salt Lake City is the Gallivan Center.
Another gem of Downtown SLC, here you'll get a fantastic introduction to the nightlife in the city. You'll find numerous live music performances by local and international artists.
If you're planning a trip to Salt Lake City during June, you're in for quite the spectacle. This month, the Gallivan Center hosts the renowned Salt Lake City Blues Festival, among many other events you can find on their official schedule.
Address: 239 S Main St, Salt Lake City, UT 84111, United States
Unique Things To See & Do in Salt Lake City: Hidden Gems That Are off the Beaten Track
Discover Downtown Salt Lake City's Murals
Downtown Salt Lake City features quite a few times in this post, and for various reasons. It's an area with an abundance of fun things to do but also eye-catching things to see.
Take, for example, the many intricate and artistic murals that line the streets.
A self-guided street art tour is an absolute must when you're in the city, where you can get an intimate look at these stunning displays.
Some of the best to view include, 'Come in & Remember What a Book Smells Like', 'Belief in the Making', and 'Legends of Rock'.
Find Literary Heaven at Ken Sanders Rare Books
Conveniently enough, if you've seen the 'Come in & Remember What a Book Smells Like' mural, you've already stumbled upon a hidden gem. Downtown brims with a treasure trove of surprising places to visit in Salt Lake City and one of the best is Ken Sanders Rare Books.
The 'free book wall' outside the front door of this eclectic bookstore is bound to catch your eyes first. As if that and the mural on the exterior aren't enough, inside a maze of thousands of rare and antique books await.
Hours: Monday to Saturday, 10 am – 6 pm; Sundays, 12 pm – 5 pm
Address: 268 S 200 E, Salt Lake City, UT 84111, United States
Visit the Victim of the Beast Gravestone
If you enjoy the feeling of goosebumps, this must-see in Salt Lake City will have you over the moon.
This looks like any other gravestone amongst the many in Salt Lake City Cemetery. But, upon closer inspection, prepare for shivers and intrigue.
The tombstone reads, 'Lilly E. Gray, June 6, 1881 – November 6, 1958, Victim of the Beast 666.' What's even stranger is that no one seemingly knows what it means or where it came from.
Even more creepy is that the tombstone is lovingly taken care of and preserved, although caretakers at the cemetery have never seen anyone doing so.
Address: 200 N St E, Salt Lake City, UT 84103, United States
Marvel at the Gilgal Sculpture Garden
The curious Gilgal Sculpture Garden is a surprising and peaceful respite from the bustle of Salt Lake City.
It's a simple yet overlooked piece of land dotted with over 70 engraved stones and sculptures. Book your tickets and find out more info on the garden's official website.
Constructed by Thomas Battersby Child Jr, it took nearly two decades to complete. Beyond inscriptions of Latter-day Saint literature within the stone sculptures, there are also some odd ones with engravings sure to keep you intrigued.
Visit the Speakeasy at Bodega and the Rest
Although a speakeasy is a secretive underground bar and restaurant, Bodega and The Rest is well known locally. But its magic lies in the simplistic disguising of the true heart of this Salt Lake City attraction.
Appearing as a simple market and small bar, you gain access to The Rest if you have a reservation.
It's a secretive part of the property where cocktails flow in abundance, and greasy diner-style food is a staple. While in The Rest, you'll have to pack away your phone to preserve the secrecy.
Hours: Undisclosed
Address: 331 Main St, Salt Lake City, UT 84111, United States
Explore the Loveland Living Planet Aquarium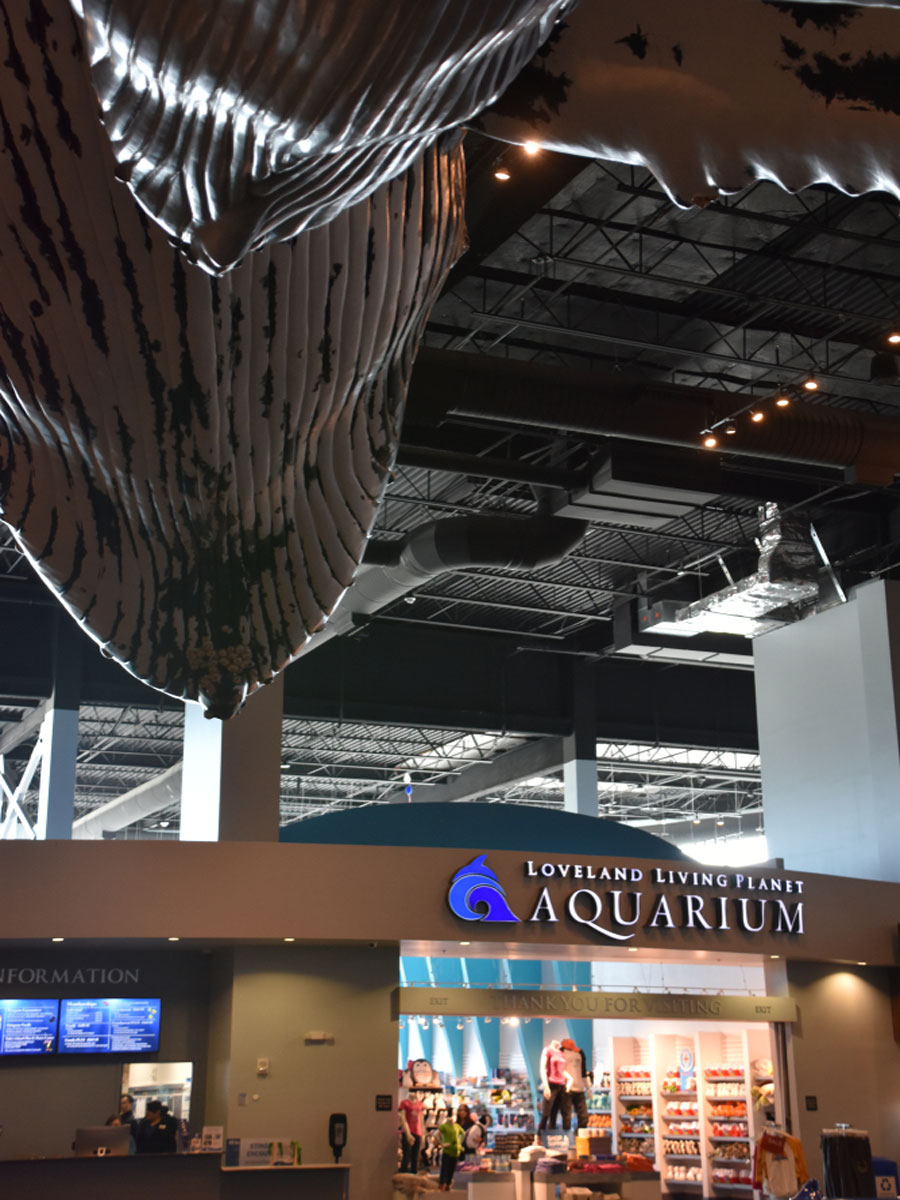 It's easy to miss this gem if you're not in the loop about what to do in Salt Lake City. The Loveland Living Planet Aquarium houses over 4,000 animals spread across five stunning habitats.
But isn't that just another zoo?
No, here, the focus is set on marine life, with the highlight of the aquarium being the 300,000-gallon shark habitat. This features a tunnel through which you can walk without fear of becoming shark bait.
Tip: Book your tickets and find out more about their feature events by visiting their website.
Things to Do in Salt Lake City: Practical Tips for Your Trip
How Long to Visit Salt Lake City?
Quite honestly, Salt Lake City features so many different and fun things to do and experience you could spend weeks here. But, if time is a concern for your Utah road trip, two to three days is enough to cover the major attractions.
Best Time to Visit Salt Lake City
The best time to visit Salt Lake City is winter, spring, or fall. Winter welcomes snowy weather and escapades, while summer might be too hot for some. To explore the great outdoors, spring and fall would be the best time to visit.
Where Should I Stay in Salt Lake City?
Crystal Inn Hotel & Suites (Mid-Range)
This mid-range 3-star property, ideally located in Downtown Salt Lake City, fits any trip aimed at exploring most of the city. Rooms are well-equipped, and the hotel includes an indoor pool, sauna, and fitness center.
Check Rates and Availability for Crystal Inn Hotel & Suites on Booking.com
Little America Hotel Salt Lake City (Luxury)
For the best luxury accommodation in Salt Lake City, few properties come close to the Little America Hotel. It features an indoor and outdoor swimming pool, an award-winning restaurant (Lucky H Bar & Grille), and a range of on-site boutique stores.
Check Rates and Availability for Little America Hotel on Booking.com
Recommended Tours in Salt Lake City, UT
Things to Do in Salt Lake: Map
Things to do in Salt Lake City: Read Next