Dust off your hiking boots, stretch your legs and pack your bug spray – we're going to discover the best things to do in Utah.
Utah is the state for outdoor lovers and hiking enthusiasts and with 5 National Parks – dubbed the Mighty Five of the state – there's nowhere better for an outdoors adventure.
Whether it is trucking around the Mighty Five on an epic Utah National Parks road trip, canyoneering down into the abyss or rocketing along the Colorado river, Utah is a state that knows how to deliver on experience with a capital E.
Ready to explore?
Buckle up and get ready for a bangin' Utah bucket list – 22 unmissable things to add to your itinerary.
Looking for a hotel in Utah? I highly recommend a stay at Little America Hotel Salt Lake City while you mark off the best things to do in Utah from this list.
Top 5 Things to Do in Utah
Discover the Beauty of Zion National Park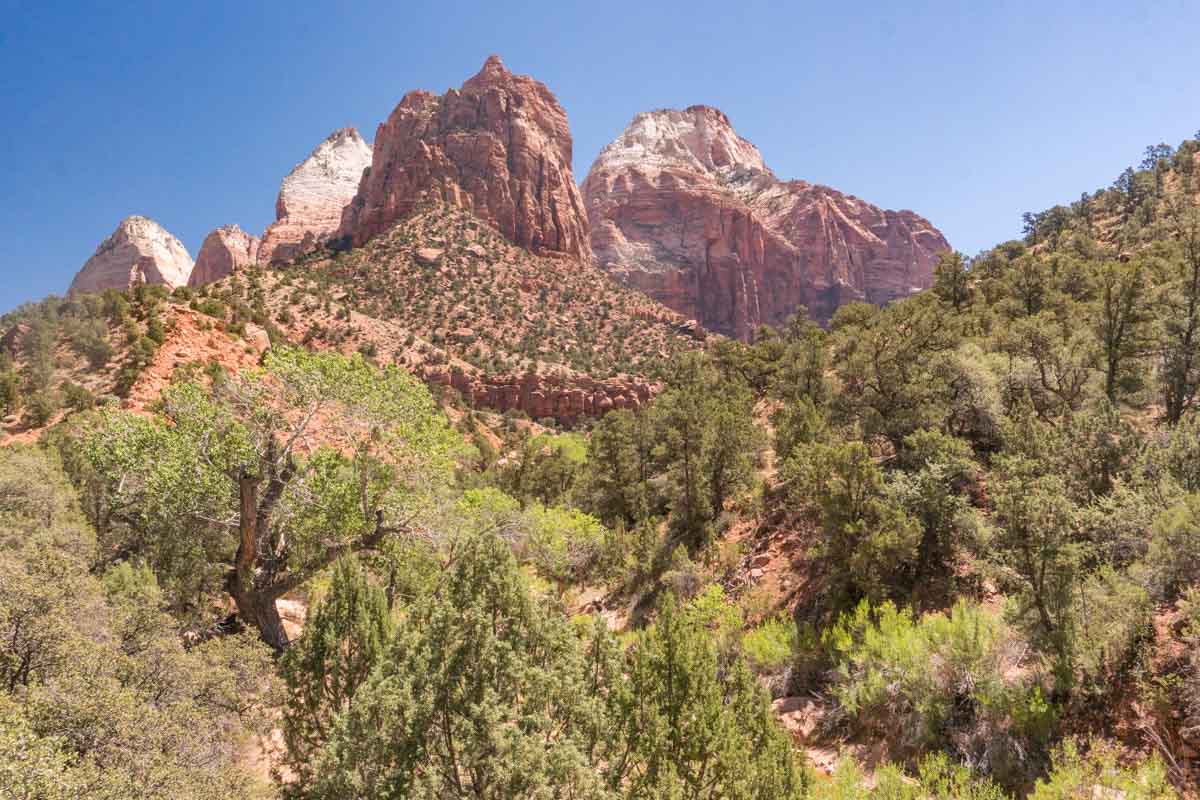 Amazing hiking views? Check. Blue emerald pools? Double check. Breathtaking slot canyons? Those too.
The first thing you should think of when you hear Utah should be Zion National Park.
You can truly spend hours here without getting bored as it is one of the best places to visit in Utah, with endless sights and activities.
I might have been bitten by a bat whilst photographing the night sky here (that's a story for another day) but even so, Zion managed to bag a spot as a firm highlight on my trip.
So, strap in and take this Crimson Slot Canyon Exploration and UTV Tour of the 593,3 km² park. It will get your heart pumping and mind-boggling at the immense beauty of the canyons and dusty landscape.
Top Tip: Read these things to know before traveling to Zion National Park, so you come prepared.
Tour Bryce Canyon National Park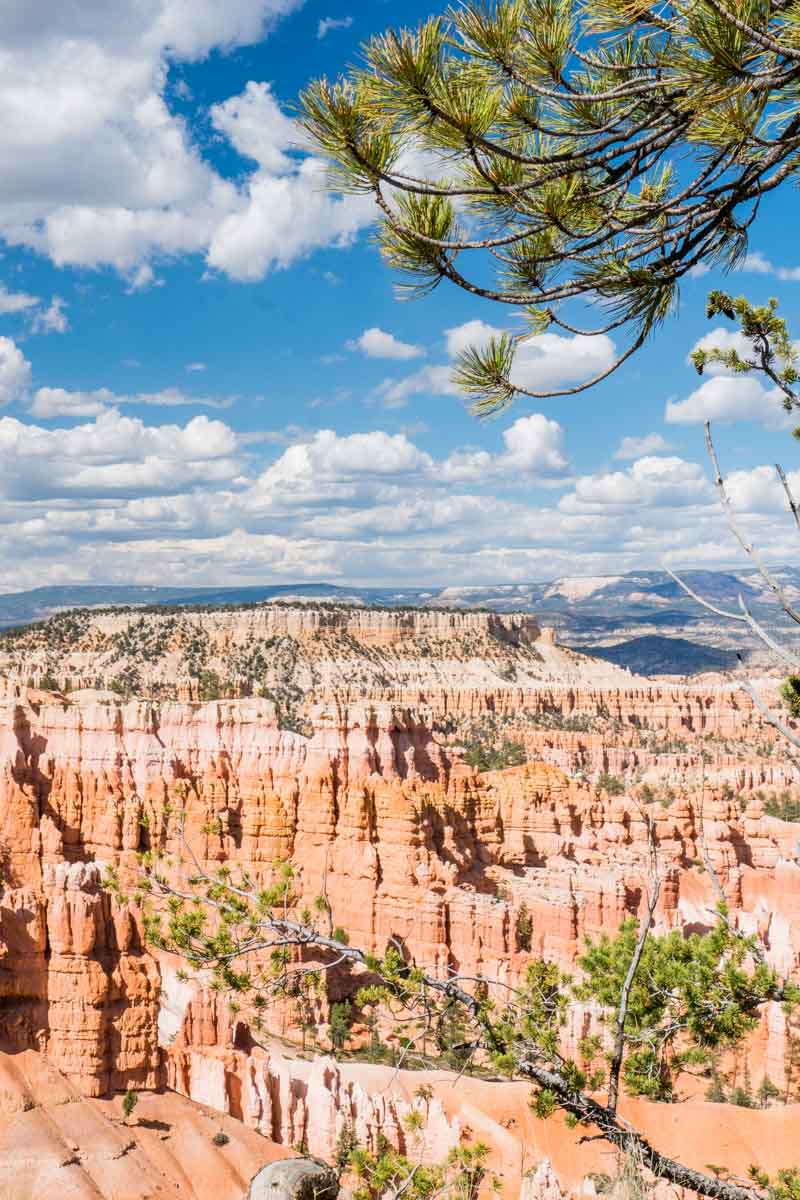 Nature is a strange beauty. When you think you've seen it all, Bryce Canyon National Park's hoodoos stump you.
These interesting rock formations create hours of adventure, from hiking to horseback riding – in fact, I've written a complete guide about the many things to do in Bryce Canyon here.
Don't forget to stargaze in the park after watching the crimson twilight at Sunset Point. The park offers 20-minute nighttime ranger tours to get the best views.
Read Next: The Best Things to do in Bryce Canyon
Explore Salt Lake City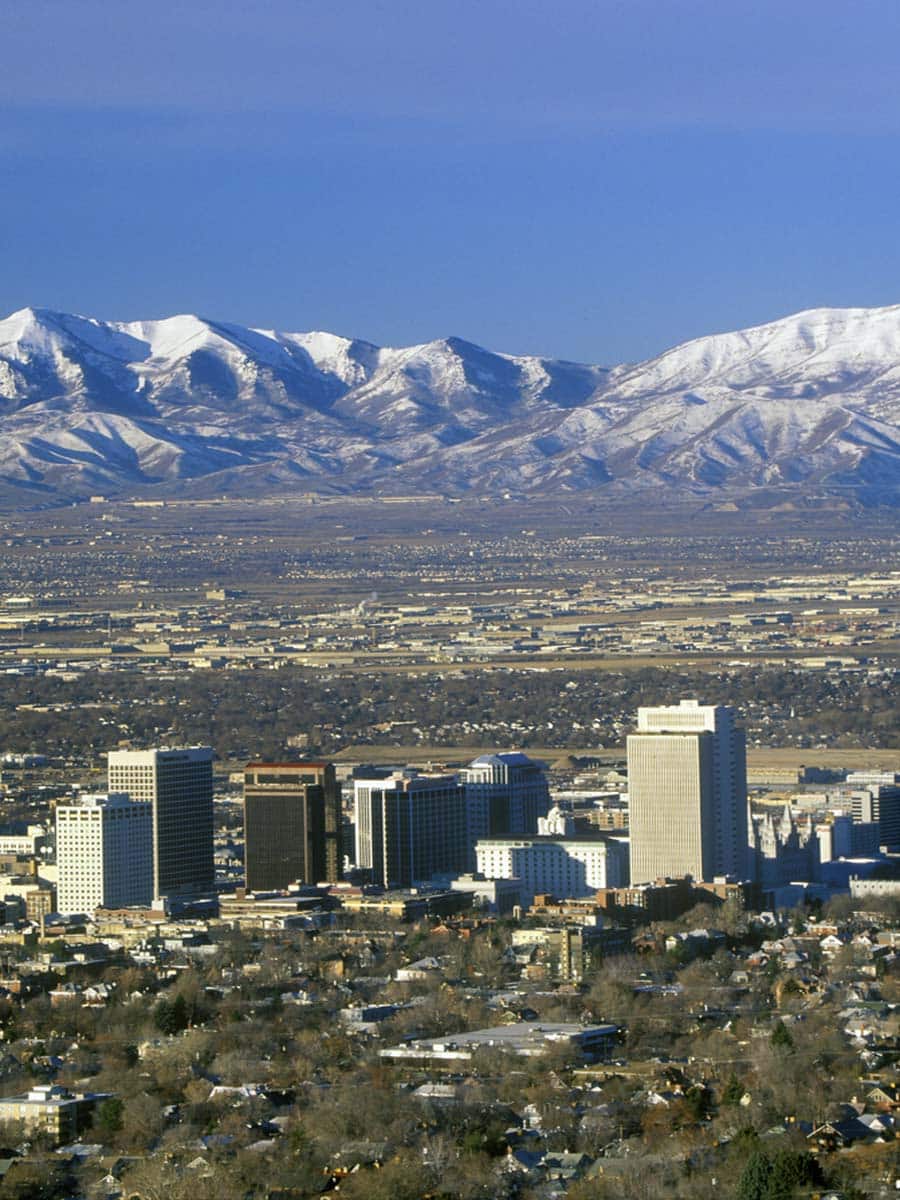 If you're wondering what to do in Utah, heading to the capital of Salt Lake City is an excellent place to start.
The city centre is very walkable, so you can easily sample all the dining, craft brews, and shopping in just a day.
Or, if that's not really your thing, breathtaking hiking trails among towering mountains and clear lakes also cover the city.
While these activities are great for the warmer months, some of the best places to see in Utah are around wintertime. Salt Lake City is close to about ten world-class ski resorts to ski and shred on some gnarly slopes.
Go on a 4×4 Driving Tour in Arches National Park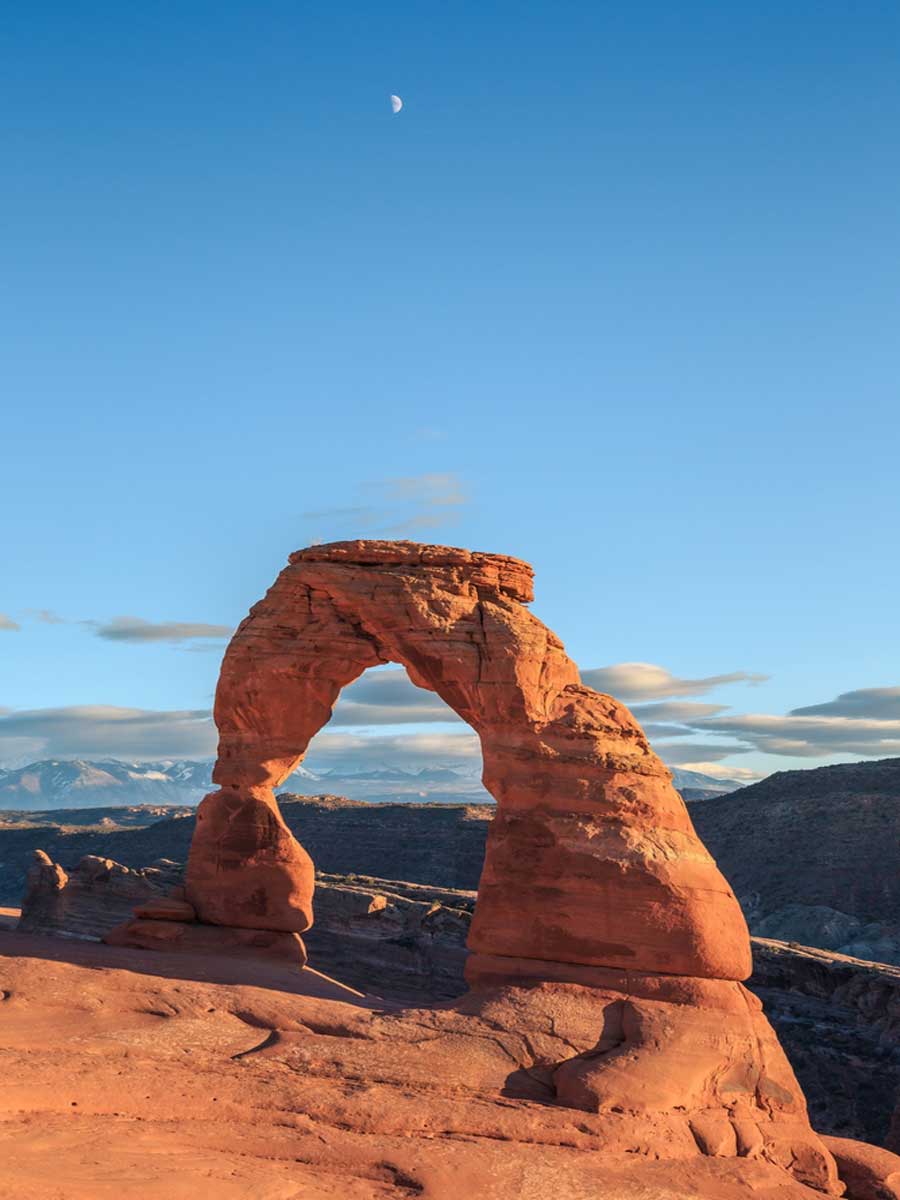 You'll find Arches National Park in the north of Moab – and it doesn't take long to realise how the park got its name.
The beautiful arches are mainly entrada sandstone — a sandstone prevalent since the Jurassic Period.
Take this half-Day Arches National Park 4×4 Driving Tour to explore the contrasting hues and textures in the park. I don't want to be a killjoy but there is a lot of ground to cover, so ensure you wear comfortable shoes and lots of sunscreen.
Go Canyoneering
Ask anyone, and they'll tell you that this state is most well-known for its parks and canyons. But, you don't have to be Indiana Jones to enjoy it – there are many baby canyons ideal for beginners too.
Some beginner-friendly canyon trails include White Canyon (but pack a wetsuit as you'll possibly need to do some swimming), Zion, and Escalante.
If you're a more seasoned canyoneer, you might enjoy grappling hooks at Wonderland canyon, Narrow Wash, and Burro Wash.
Brilliant Things to See & Do in Utah
Check Out Canyonlands National Park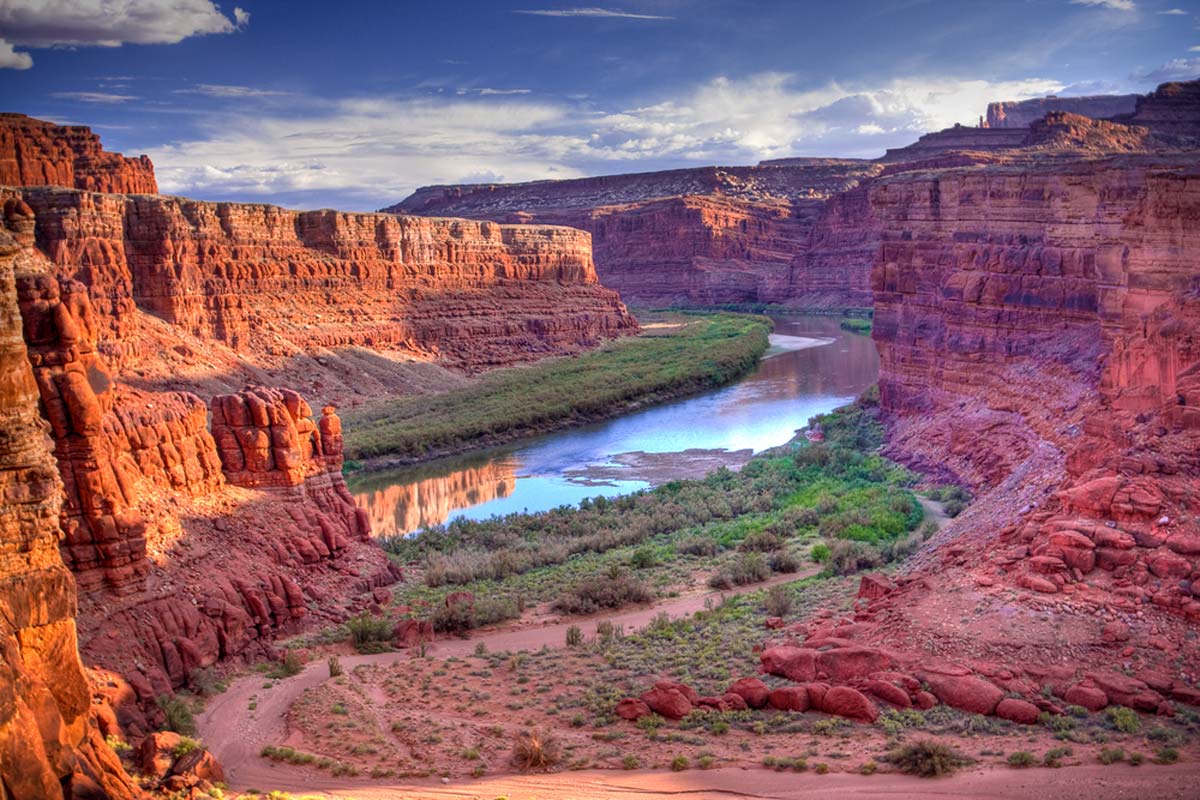 Some of the best things to see in Utah are the red hues of the surrounding mountains and canyons. You can never get tired of them.
Canyonlands is well-known for its biking and hiking trails in the centre of the towering flat-top statues carved out by mother nature. The canyons hold so much information about the past.
Discover the rock art of the Ancient Puebloan people or see the century-old rock formations of Island in the Sky overlook.
See a Waterpocket Fold at Capitol Reef
Seeing and understanding a water pocket fold in Capitol Reef is one of the more interesting things to do in southern Utah.
A warp causes this geologic "fold" in the earth's crust that causes water pockets to appear and shape the cliffs, domes, and arches you see today.
You can explore these peaks and folds at this National Park up close by foot, on ATVs, or from the sky with a helicopter or plane ride.
Sail Down the Colorado River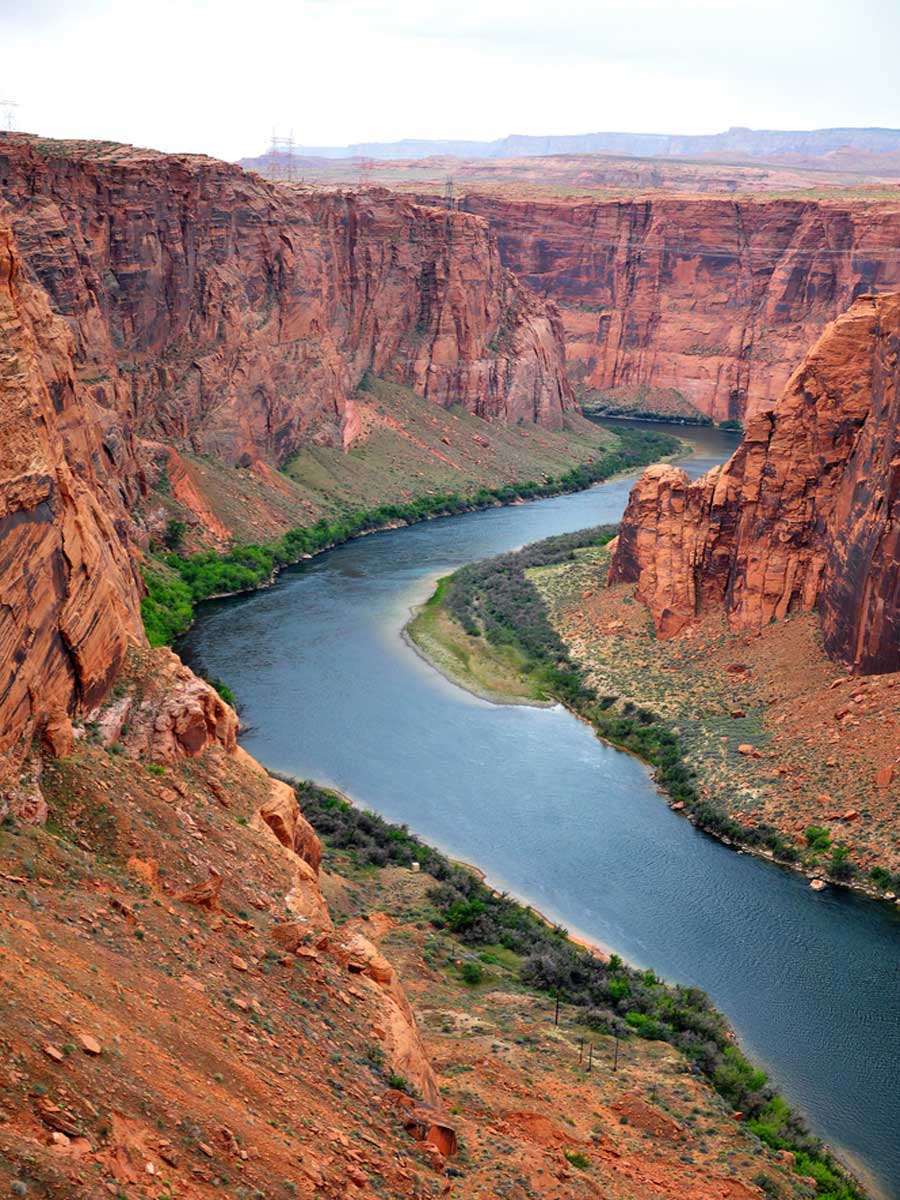 There is no need to wonder what to do in Utah in the summer – one of the top things to do in Utah is to sail down the Colorado River.
This is the sixth longest river in the USA and spans over seven states. The river flows through many natural scenes, from Alpine tundras to deserts and canyons. Experience this by floating across the blue waters on a cruise or raft.
One of the fun things to do in Utah for couples is this tour involving a Colorado River Dinner Cruise with music and a light show.
Support Navajo People at Monument Valley Navajo Tribal Park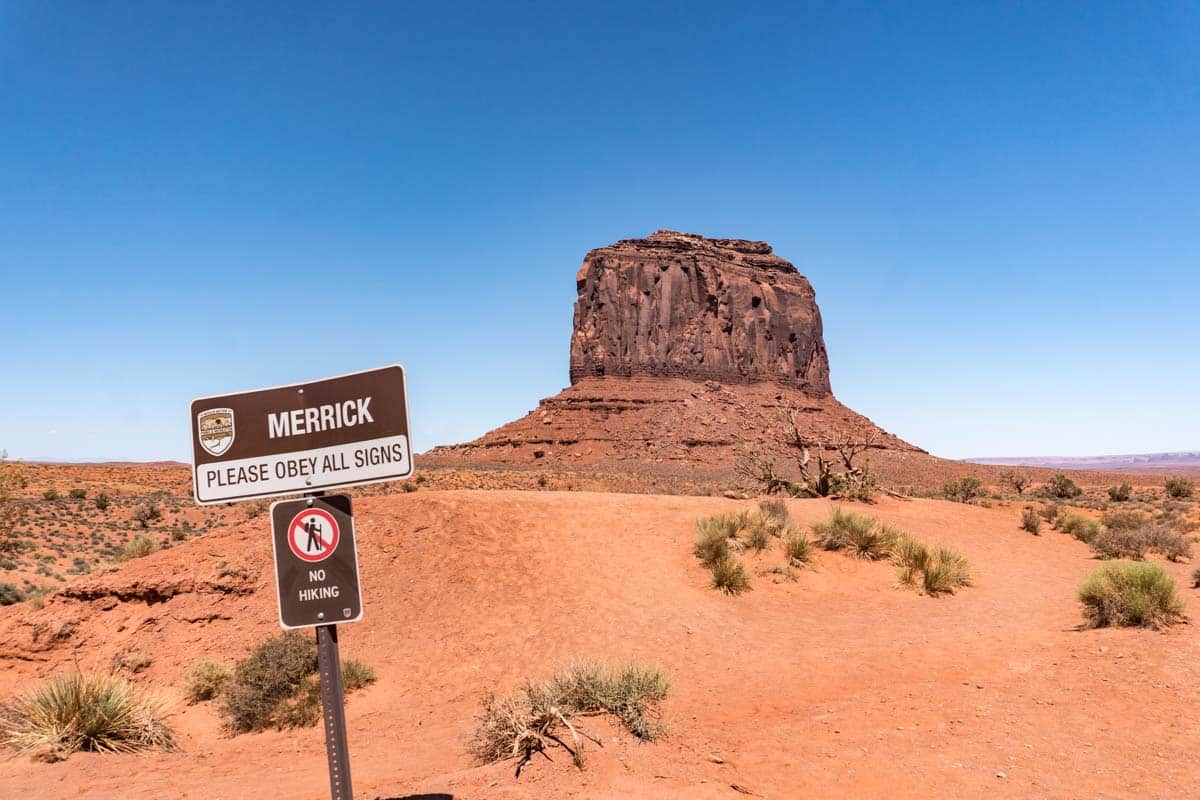 Monument Valley Navajo Tribal Park on the Arizona and Utah border is a photographer's dream.
The oddly shaped domes took 50 million years to form and remain one the best places to go in Utah.
Not only do you learn about the impressive rock formations, but you also learn and support local Navajo people. You can find trinkets, food, and souvenirs sold by locals within the park.
In summer, Haskenneini Restaurant in the visitor centre opens to serve authentic Navajo and American dishes.
Note: Drones and aircrafts are not permitted.
Drive the Grand Staircase at Escalante National Monument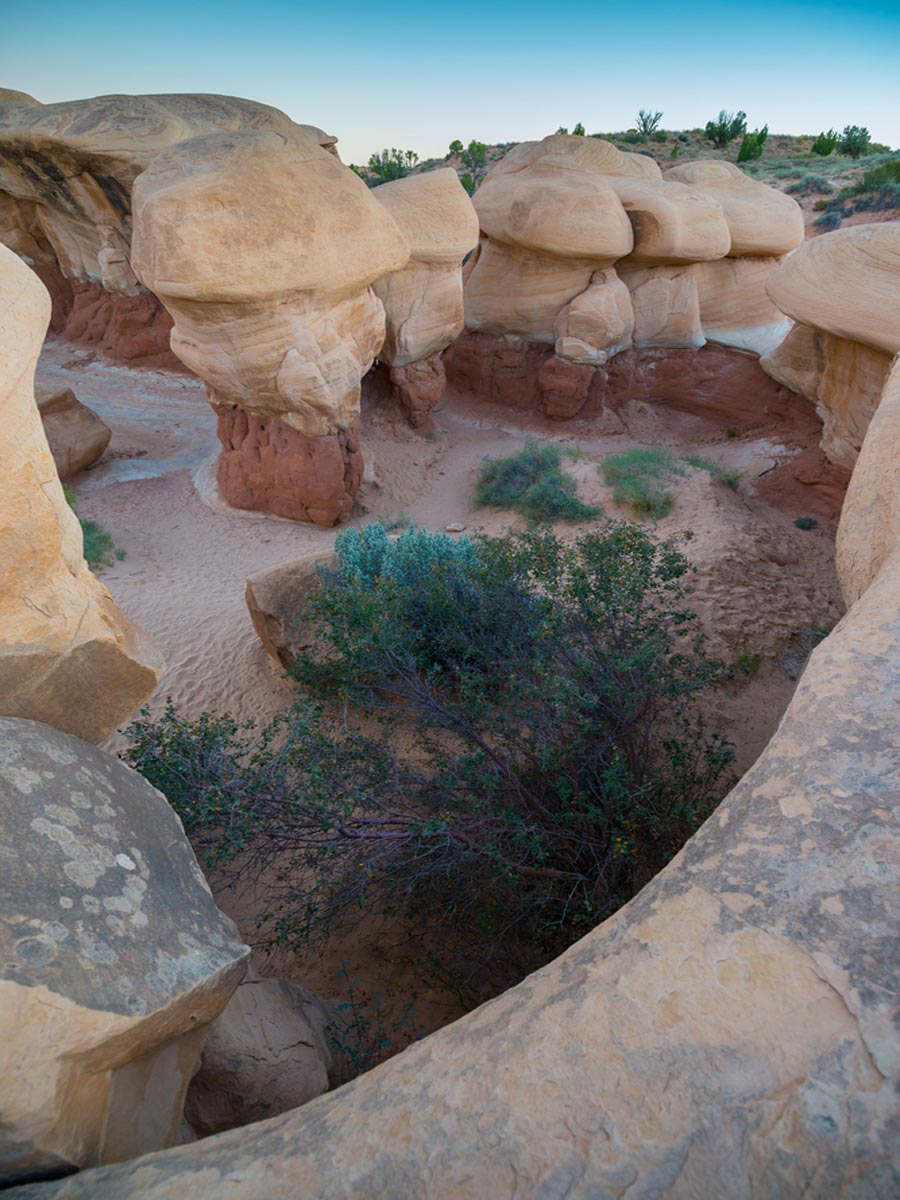 The Escalante National Monument is a must-see in Utah and sits between two of the Mighty Five National Parks — Capitol Reef and Bryce Canyon.
The Grand Staircase contains the most extensive collection of slot canyons in Utah. Despite this, it is less visited because of its remote location.
Still, the drive from Glendale to Cannonville is worth revealing the fantastic views.
Visit Moab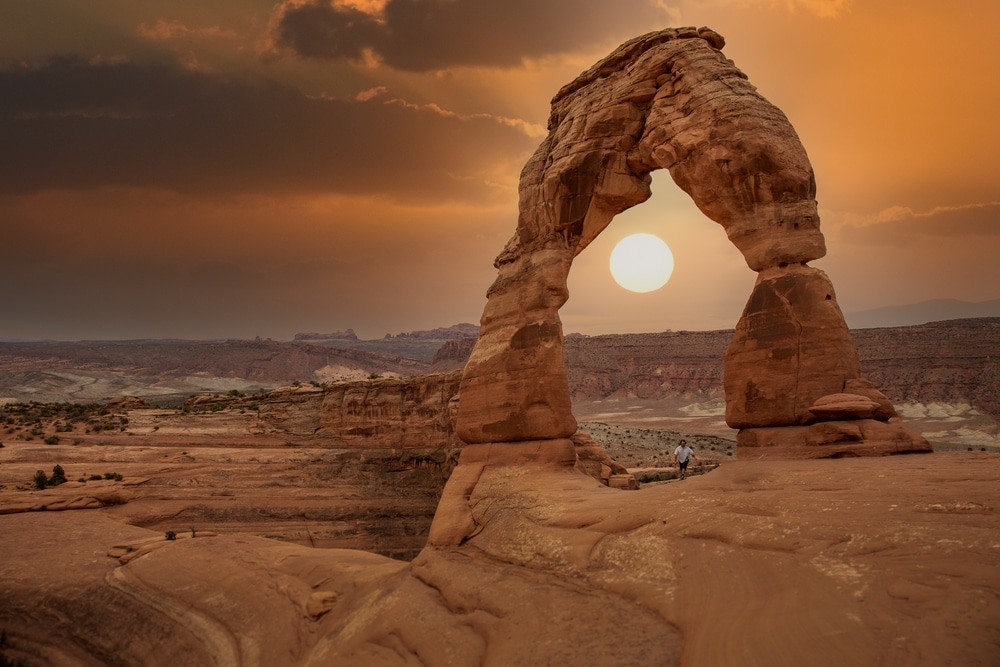 One of the top free things to do in Utah is to explore its cities and towns. Moab is in the southeast of Utah and home to not only one but two National Parks — Canyonlands and Arches National Park.
Besides these, it has many outdoor activities and is where many Utah locals love to go for an adventure. You can enjoy endlessly fun ventures like whitewater rafting, ziplining, and rock climbing here without boredom in sight.
Go Skiing at a Resort
One of the best things to do in Utah in winter is to visit a ski resort. The state houses two of the largest ski resorts in the United States, with Salt Lake City alone having about ten ski resorts in and around the city.
The Park City Mountain Resort is one of the large resorts. The lodge offers housing, a spa, and many dining and shopping options. And, if you're a novice snow sportsman, no worries. The lodge also offers classes, lessons, and rentals.
Visit Goosenecks State Park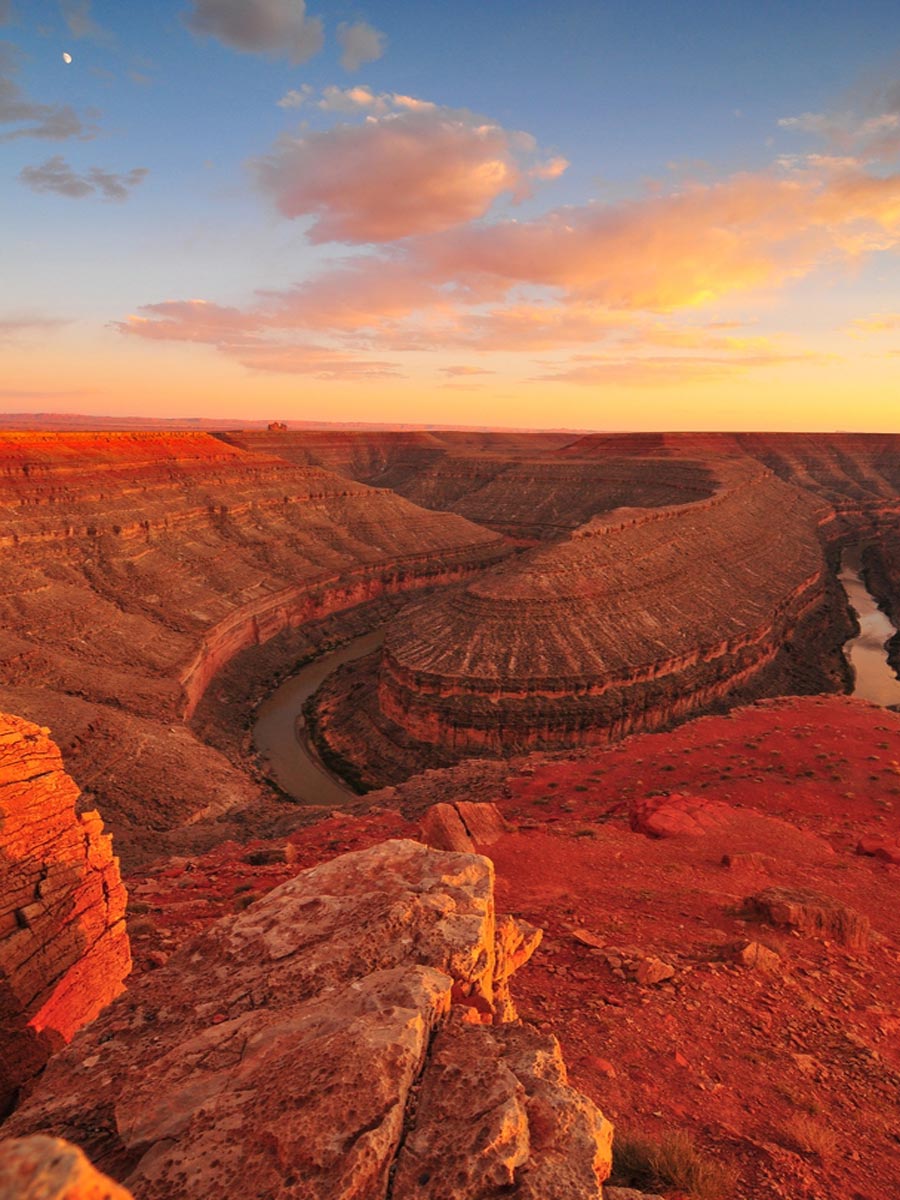 Google 'what is there to do in Utah?' and there's a good chance Goosenecks State Park will pop up in your search.
This state park is well-known for the sharp turns (goosenecks) the San Juan River makes — hence the name. These zebra-striped rocks and gooseneck river bends are almost unbelieve to the eye.
Photographers scatter the area hoping to capture the view. It's also a wonderful place to explore through hiking, stargazing, and outback camping.
Attend an Exclusive Screening at the Sundance Film Festival
This is a different kind of 'what to see in Utah' activity. The Sundance Film Festival is the US' biggest independent film festival held annually in January.
It involves up to 10 days of moviegoers enjoying first and film premiers, live panels, and many other fun events relating to film and media.
Picnic in Dixie National Forest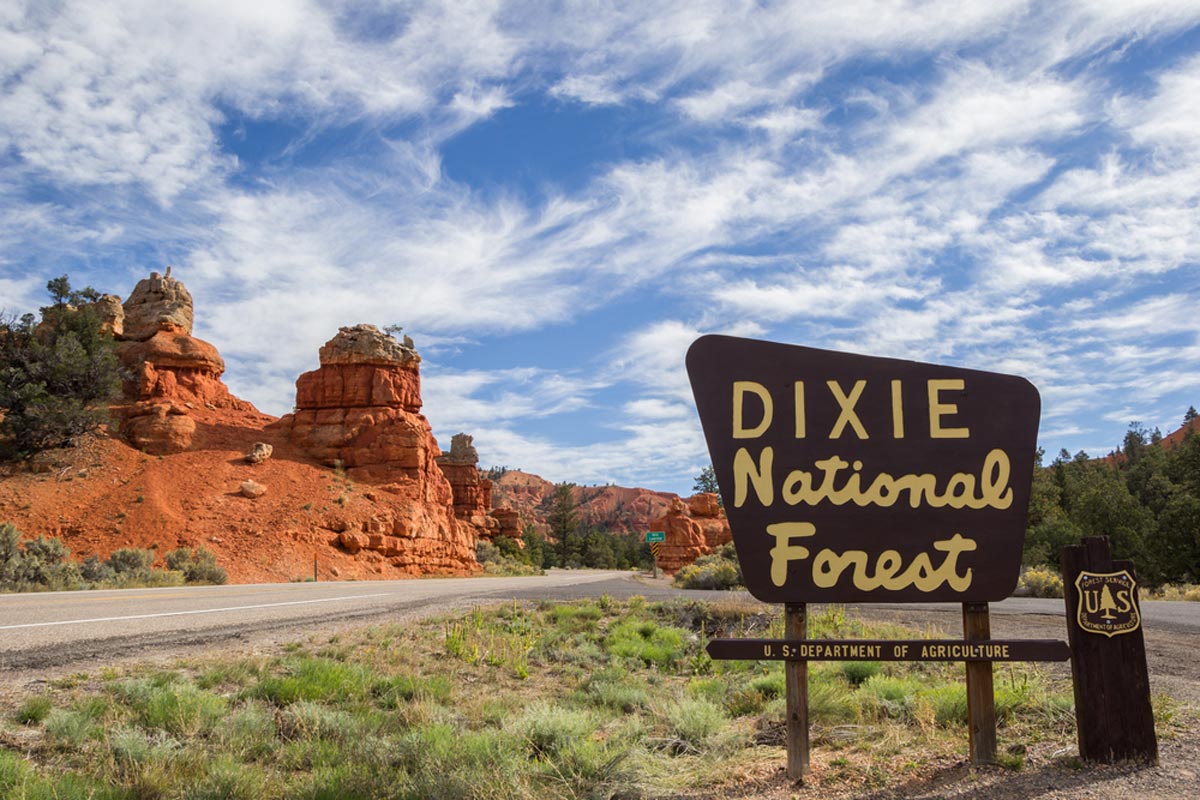 Another Utah must-see is Dixie National Forest, which sits nestled between the Colorado River and the Great Basin. This forest is a tremendous lush break from the many red rock desert plains usually seen in the state.
Dixie National Forest has many outdoor activities like hiking, camping, fishing, and biking. It also has more relaxing activities like picnicking, too. You can find picnic tables throughout the park's campgrounds and recreational areas. It is the perfect way to take in the sounds of birds, spot critters, and breathe that fresh pine air.
Appreciate the Views at Dead Horse Point State Park
Dead Horse Point State Park has some of the most incredible things to do in northern Utah. Here, you can experience the immense desert-dominated landscape overlooking Canyonland and the Colorado River.
While there, you cannot miss the fantastic hiking trails leading to the overlooks like the Rim Overlook and Meander Overlook.
Unique Things to See & Do in Utah: Hidden Gems That are Off the Beaten Track
See Car Racing on the Salt Flats of Bonneville State Park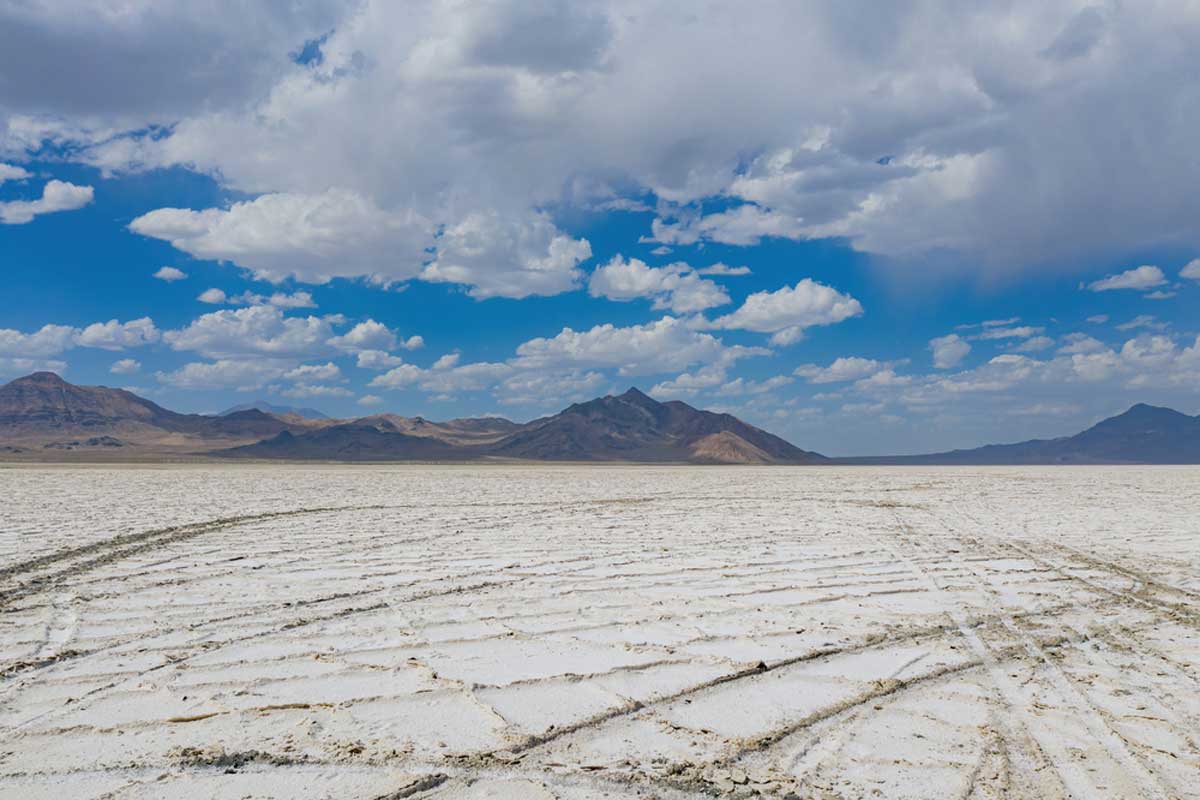 Free sightseeing in Utah has never looked so beautiful. The almost-angelic white plains are about an hour and a half outside Salt Lake City.
Besides making a cute background to your selfie snaps, the flats are also car racing tracks. A few car racing events occur each year that often break speed records.
The best part? Tickets to World of Speed in September are free, so you have no excuse not to show up.
Learn About the Area's History with Parowan Gap Petroglyphs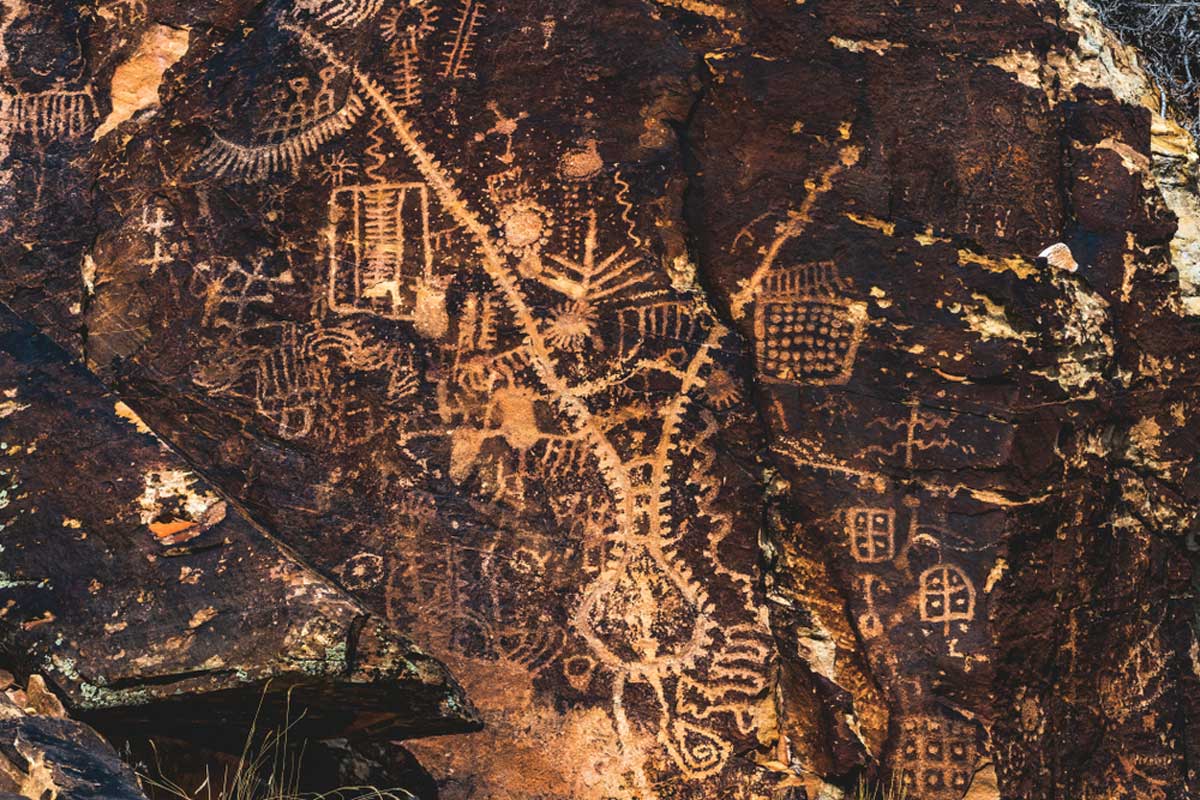 It's a shame that not too many people know about this attraction in Utah… They totally should.
Archaeologists often question these petroglyphs etched by Native American inhabitants. Why are they there? Were they perhaps part of a ritual, religious activity, or a form of storytelling?
Perhaps we'll never know, but the fact remains that we should acknowledge it to safeguard it for future generations. You can cross them off your Utah things to do list at the Parowan Gap in the Escalante Desert.
Learn About the Universe at Clark Planetarium
Many of the things to do in Utah involve hiking, so you'll be glad to hear that this is one of the rare and cool things to do in Utah that doesn't involve physical movement and sweating outdoors.
Utah is one of the states that is part of the International Dark Sky Places. This means many parks are reserved to protect the darkest places, so we can see the stars at their brightest. And boy, they are beautiful.
It's only fitting that Clark Planetarium found its home here. This is a free-admission, three-floor planetarium and museum full of interactive exhibits. There are also a few telescopes available to see the night sky in all its sparkling beauty.
See Coral Pink Sand Dunes State Park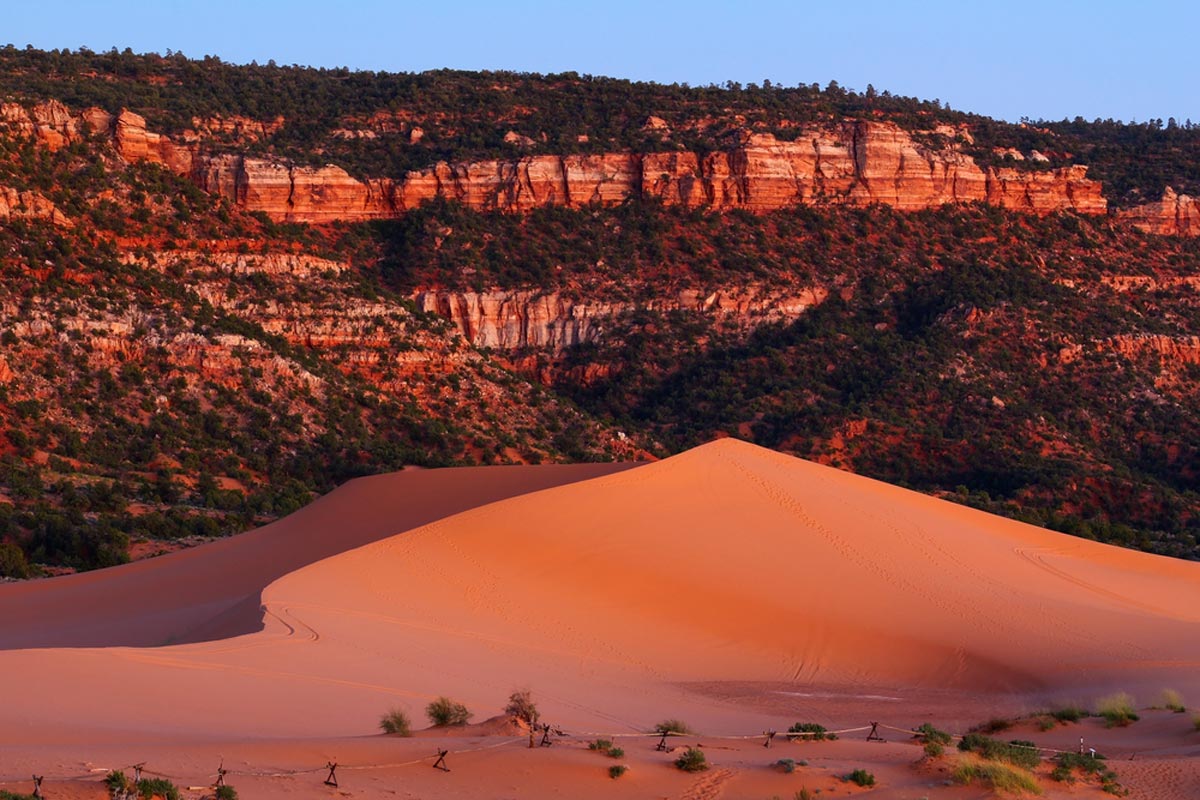 This is one of those cool places in Utah where you can hardly believe your eyes – I'm talking jaw-agape, eyes wide, and a series of wows being the only thing to leave your mouth. The pink hue of the dunes is thanks to the Navajo Sandstone seen at many red-hued canyons in the state.
The park is open seven days a week until sunset and offers many activities. Have fun at the park with ATV riding, horseback riding, sandboarding, wildlife photography, and more. And, after you're tired out, you can even camp here to prolong your pink dune experience.
Dive Deep into Utah's Secret Waters
Looking for unique places to visit in Utah? Fifth Water Hot Springs in Salt Lake City is one of the city's best-kept secrets. This 7.5 km hike is moderately challenging and full of many rocky trails and trees.
And your prize? A bubbling hot spring and waterfall with almost no other people around.
Dip Your Toes in Bonneville Seabase
No, it's not a mirage you're seeing.
It may be difficult to believe that you can dive into the ocean in the middle of an inland desert in Grantsville. But Bonneville Seabase is another one of the greatest and unique things to do in Utah.
Here, you can scuba dive, snorkel among many fish, and learn about the area's unique geology.
Things to Do in Utah: Practical Tips for Your Trip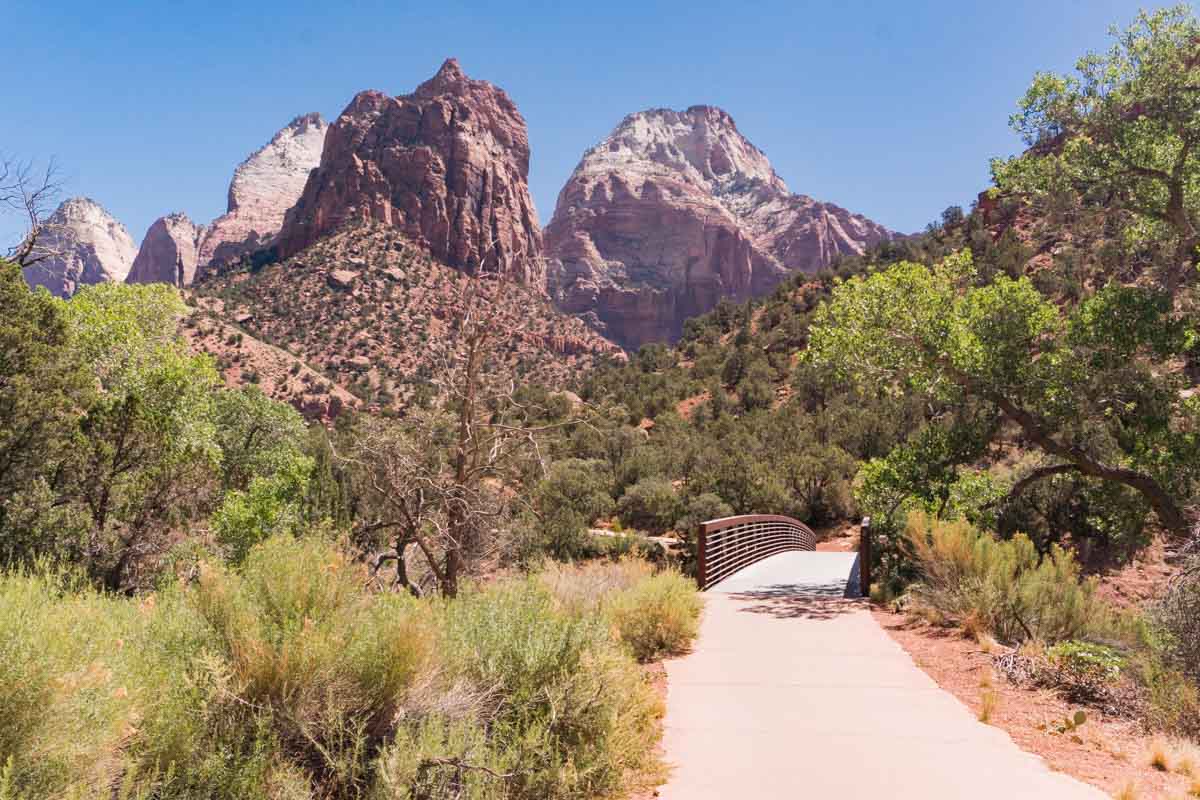 How Long to Visit in Utah?
There are so many things to see in Utah – to be quite honest, this list only scratches the surface of the cool Utah activities you can see and do here. So, how long you stay will depend on everything you want to see.
If you plan on visiting most (or all) national and state parks, you'll need between two to three weeks. But, if you're only hoping to see the Mighty Five, you can complete that within five days.
Best Time to Visit Utah?
The best time to see Utah's attractions is during the low season, from September to November.
The weather is pleasantly warm without the scorching summer heat, making it a great time to visit the national parks for hikes and canyoneering. By November, you may even see the first snowflakes of winter among the fall leaves. Fingers crossed.
Where Should I Stay in Utah?
Red Canyon Cabins (Mid-Range)
The Red Canyon Cabins in Kanab is a great family and pet-friendly accommodation at the foot of the mighty mountains.
These charming wood lodges have everything you need, from Wi-Fi and air-conditioning to a patio and barbeque. It's where to go in Utah to get the best bang for your buck.
Little America Hotel Salt Lake City (Luxury)
This 4-star hotel in Salt Lake City is just a short drive from Salt Lake's attractions and the city centre.
Good luck pulling yourself away from this swanky hotel, because it comes with spacious rooms and indulgent amenities and facilities. It also has an indoor and outdoor pool, boutique shops, a spa, and multiple dining options.
Recommended Tours in Utah
Things to Do in Utah: Map
Things to do in Utah: Read Next