Planning a trip and want to know when is the best time to visit Utah? Whether you're looking for a national parks adventure or want to hit the powder in Park City, this guide will walk you through the best time to travel in the Beehive State.
In all honesty, there's never a bad time to visit Utah. Winter, spring, summer, or fall — they all have fun activities.
In the warmer months, outdoor enthusiasts can soak up the sun while tackling the dozens of hiking trails or exploring Utah's national parks.
In the colder months, winter sports take over thanks to the many ski resorts dotted around the state. You'll have various things to do in Utah regardless of when you visit.
Still, you want to know when the best time to travel to Utah is – and we're going to help you plan the perfect time for your trip.
When's the Best Time to Visit Utah: At A Glance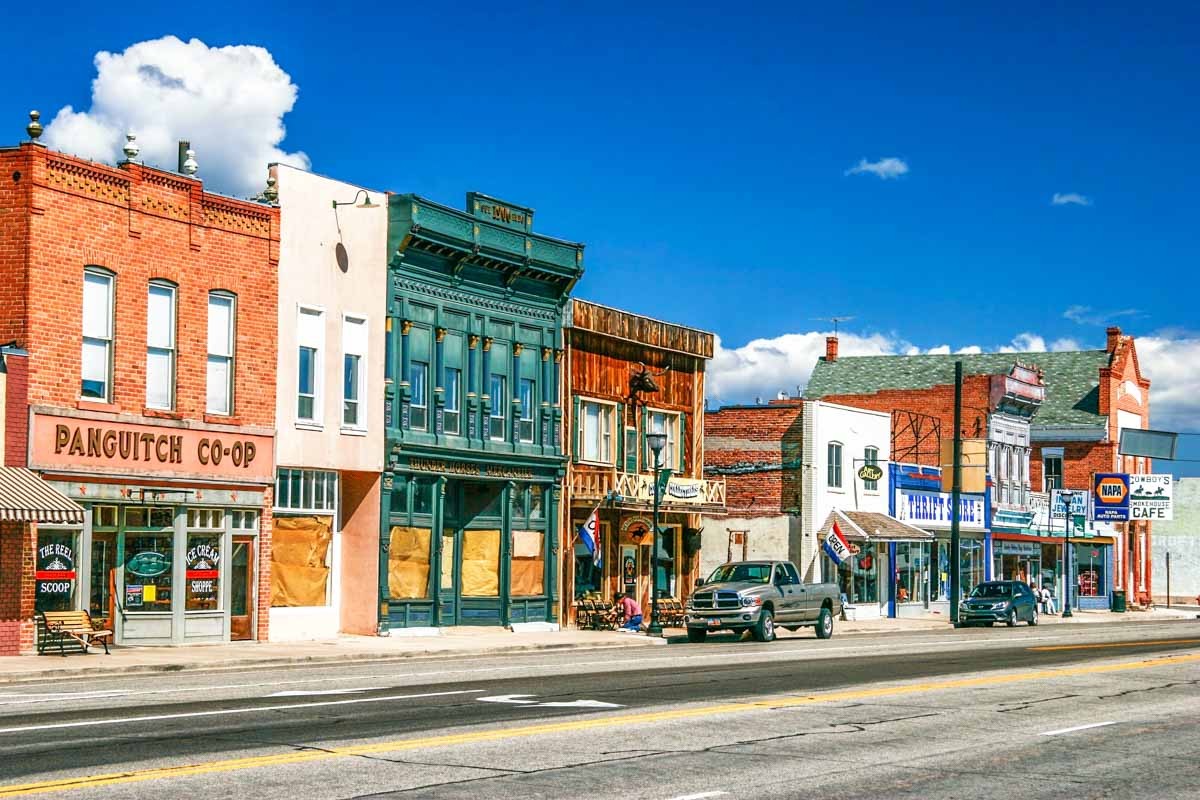 While Utah is fantastic all year round, we are fans of its shoulder seasons of spring and fall. This typically falls between March to May and September to November, respectively.
This is when you get the best weather in Utah for the outdoors, as it's not scorching hot or freezing cold. Plus, the crowds are thin.
As a result, there are plenty of activities to enjoy, from hiking and biking to rafting and camping. As accommodation prices tend to drop, you'll also save the most money when visiting during these seasons.
The Best Time of Year to Go to Utah
What is the Best Month to Visit Utah?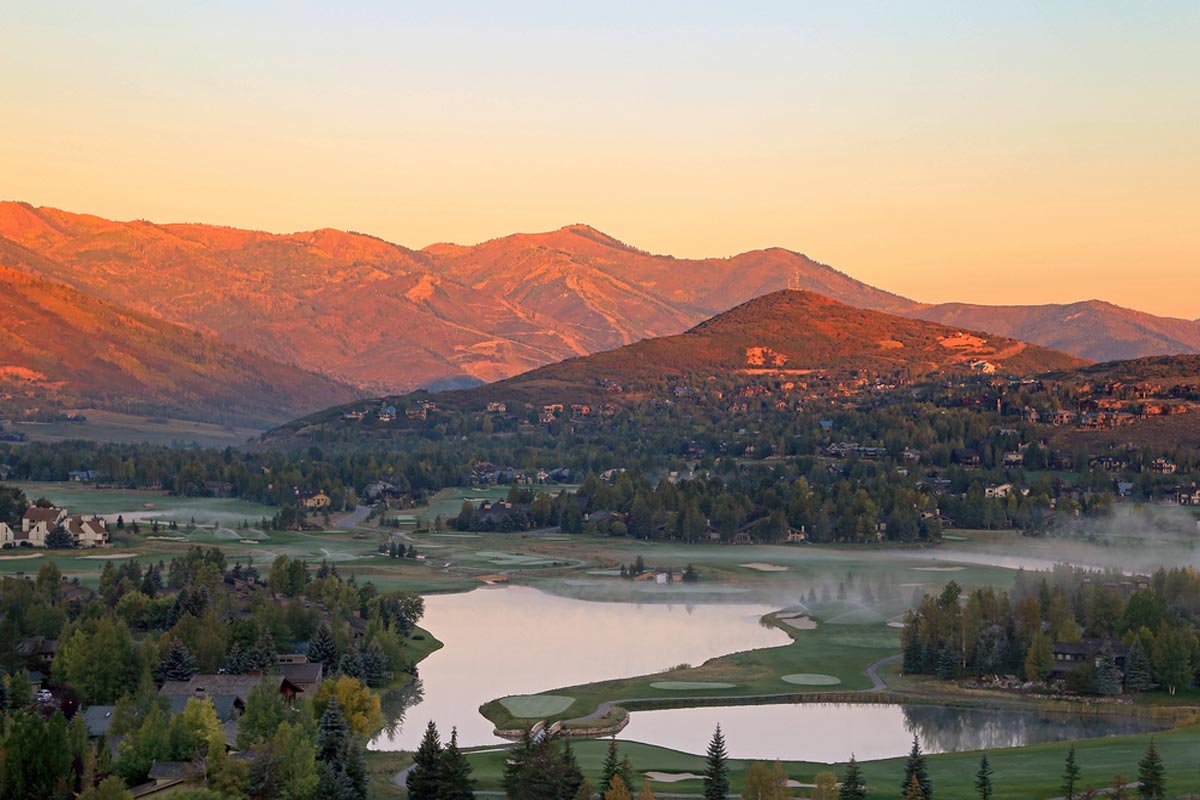 Utah is vast and has varied landscapes and attractions scattered across its many cities and regions.
As such, we can't just give you a straightforward answer on the best months to visit Utah without delving into the state's main regions.
Best Time to Visit Salt Lake City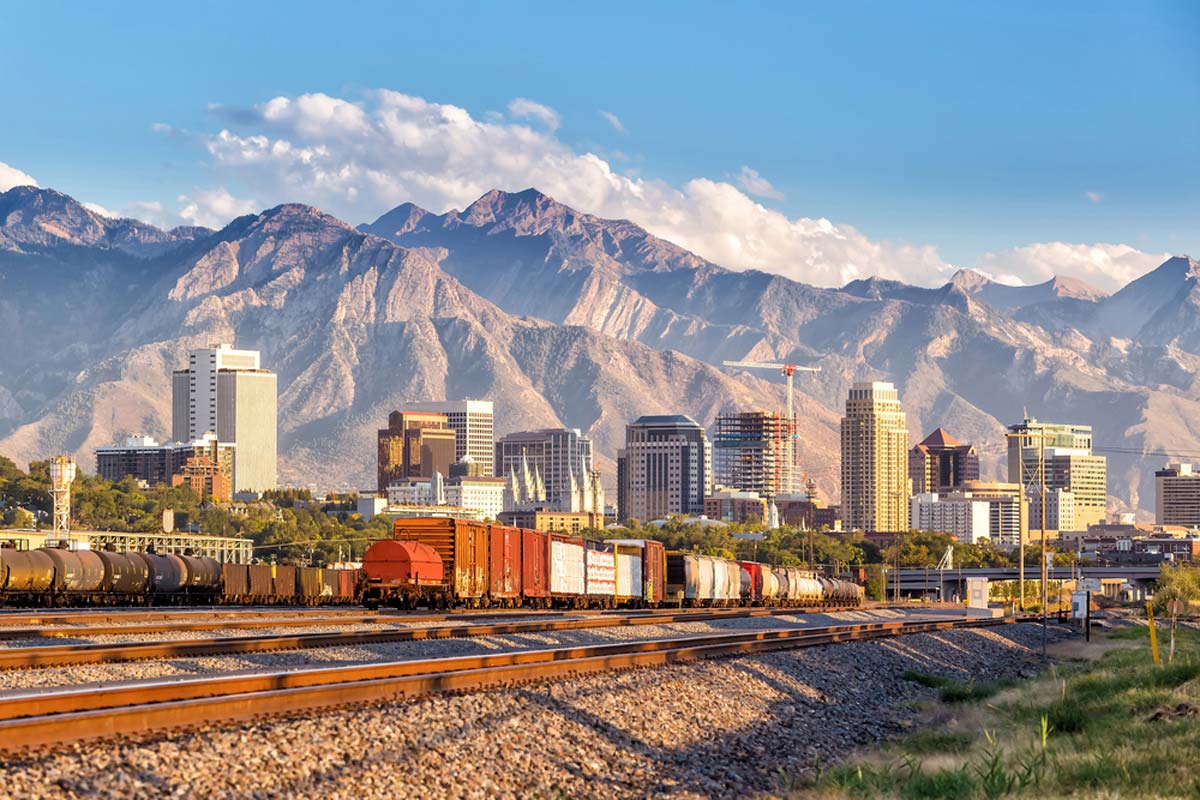 If you're looking for the best time to visit Salt Lake City, you can't go wrong with any month! The city experiences all four seasons at their best, so there's always something to do, no matter what time of year it is.
If you're looking for warm weather, the best time to visit Salt Lake City is from late May to early September. This is also the busiest time of year, so expect crowds and higher prices.
The best time to visit Salt Lake City for cooler weather is mid-September to late October. This is a great time to enjoy the changing leaves and crisp air. However, it can also be quite rainy during this time of year.
If you want to experience the city's most festive time, plan your trip for December. Salt Lake City goes all out for the holidays, with plenty of lights and decorations to enjoy.
No matter when you visit Salt Lake City, you're sure to have a great time. Just be sure to plan ahead to make the most of your trip.
Best Time to Visit Utah National Parks: The Mighty Five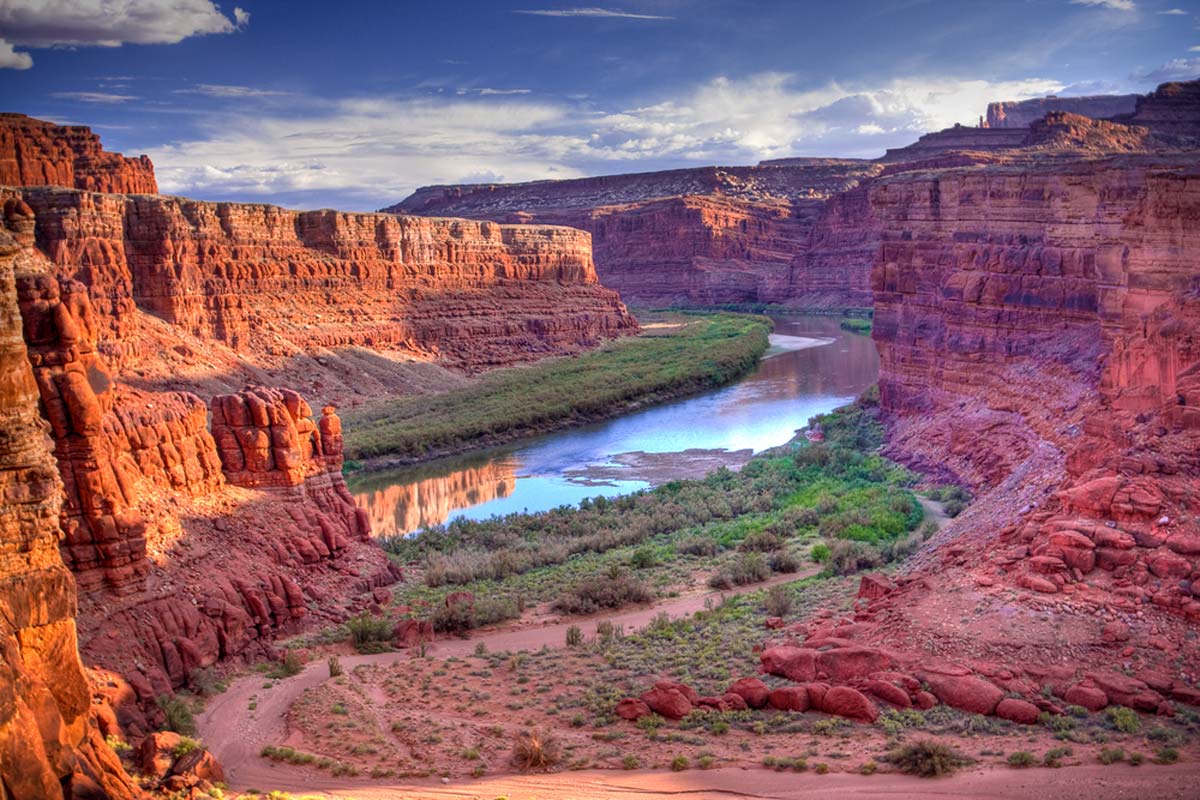 Utah's Mighty Five, the state's collection of its most famous national parks, are all worth visiting for natural scenery and incredible hikes.
The Mighty Five consists of Arches National Park, Bryce Canyon National Park, Canyonlands National Park, Capitol Reef National Park, and Zion National Park.
While they're fantastic all year round, I'm willing to go to bat for spring. These national parks enjoy pleasant temperatures and light rainfall between March and May.
Know what that means? That's right, hiking without worrying about the crowds or the scorching-hot sun.
Arches National Park is a red rock wonderland where the Delicate Arch is the star of the show. Bryce Canyon boasts some uniquely shaped red rocks that seem to change color at sunset and sunrise.
Canyonlands is Utah's largest national park but is often overlooked. Good news for you, though. With ample space and endless natural wonder — what more could you ask for? Capitol Reef is another hidden gem with canyons, cliffs, and scenic vistas.
Zion National Park is popular for its towering sandstone cliffs and observation points.
Best Time to Visit Moab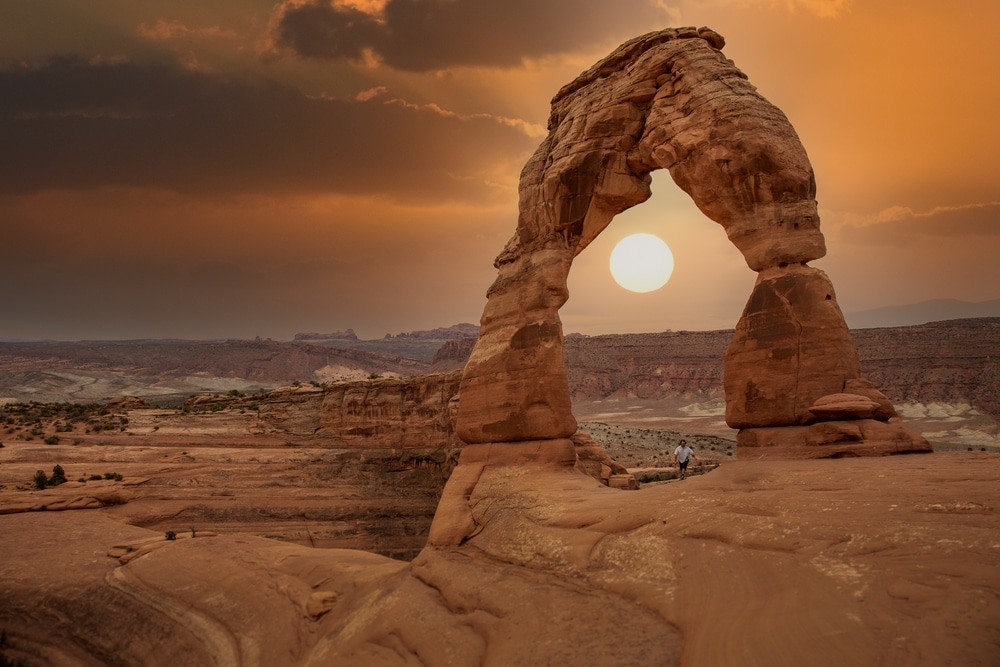 There's nothing like a Moab vacation to get your blood pumping.
Conquering the trails? Sure. Admiring beautiful natural scenery? Guaranteed. If that doesn't sound enough to satisfy your hunger for adventure, we don't know what will.
Everyone knows Moab as Utah's outdoor haven, but when should you visit?
The answer, of course, depends on what you're looking for. If you want to beat the heat, come in early spring or fall. You can enjoy all the activities Moab has to offer without dealing with the crowds that come during peak season.
However, come during the summer if you don't mind a little heat and want to experience Moab at its busiest.
If we had to pick an absolute time, we'd choose spring between March and May. The winter desert blooms with wildflowers, the heat is bearable, and white-water rafting is incredible.
Best Time to Visit Park City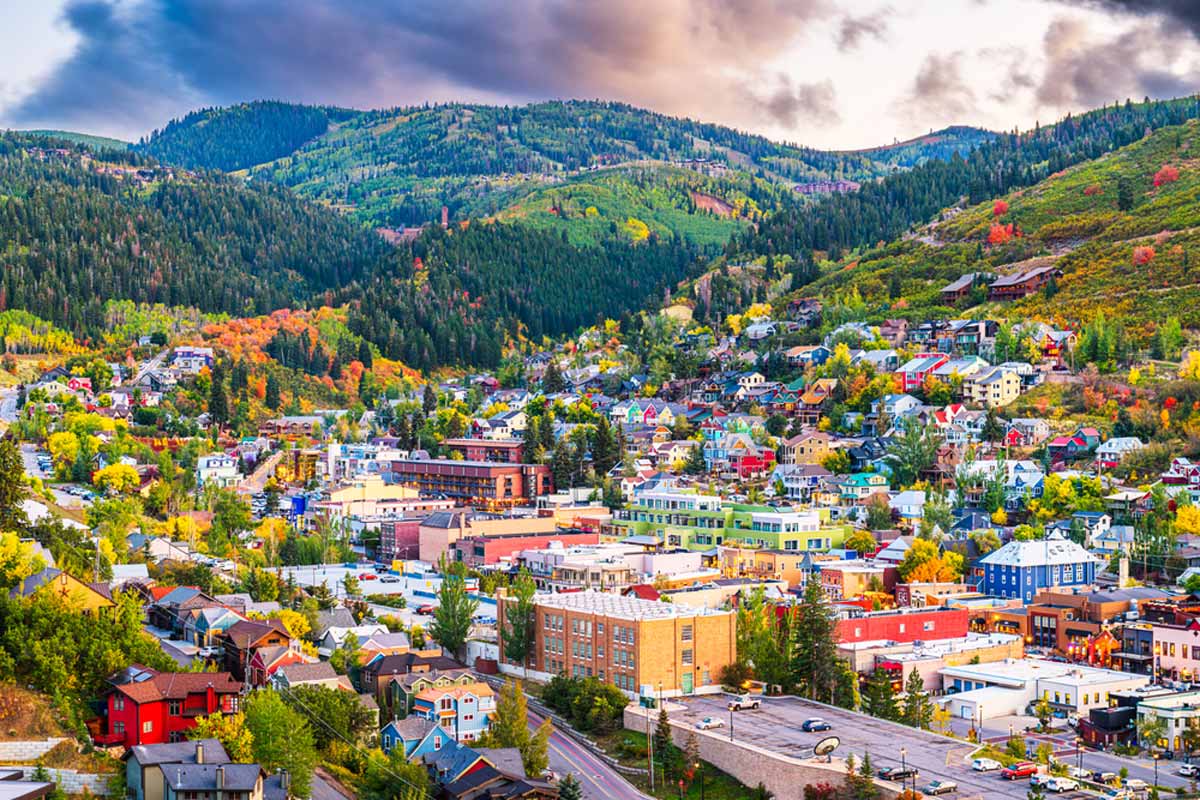 Hands down, the best time to visit Park City is during winter (December to February). Once a sleepy mining town, it's now a bustling ski resort that draws visitors from all over the world in search of fresh powder and breathtaking views.
Of course, Park City isn't just for skiers and snowboarders. The town comes alive in winter, with a wide variety of activities to enjoy, from dog sledging and ice skating to snowshoeing and sleigh rides. There's even an exciting Alpine Coaster that winds its way through the trees, providing an exhilarating way to take in the winter scenery.
So whether you're looking to hit the slopes or enjoy the beauty of winter, Park City is the perfect destination.
When's High Season in Utah?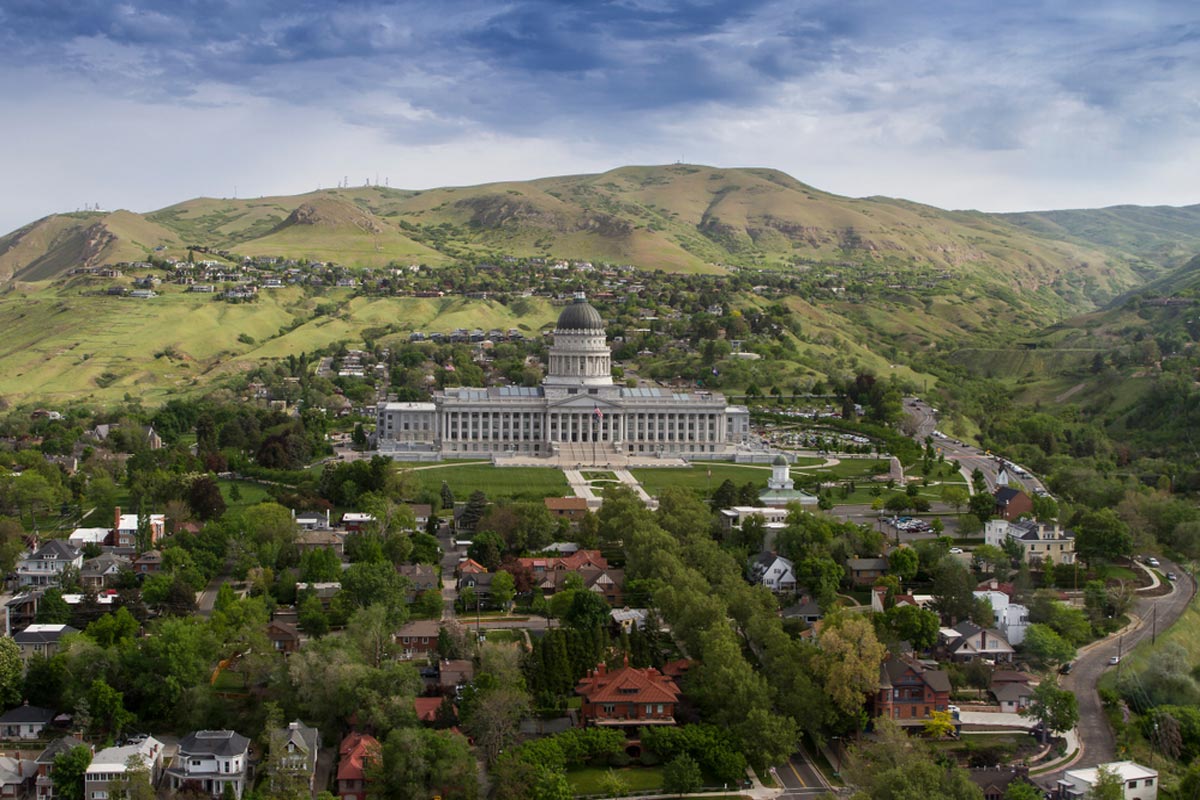 The high season in Utah is when the sun shines brighter and the days are longer. It's a time when locals come out of hibernation, and tourists flock to the state to enjoy the great outdoors.
When exactly is this? It's summer, between June and August. Summer in Utah is a magical time filled with a ton of fun.
From hiking and biking to rafting and camping, there's no shortage of outdoor activities to enjoy. And for those who prefer to stay indoors, there are plenty of air-conditioned museums and restaurants to keep you busy.
The Cheapest Time to Visit Utah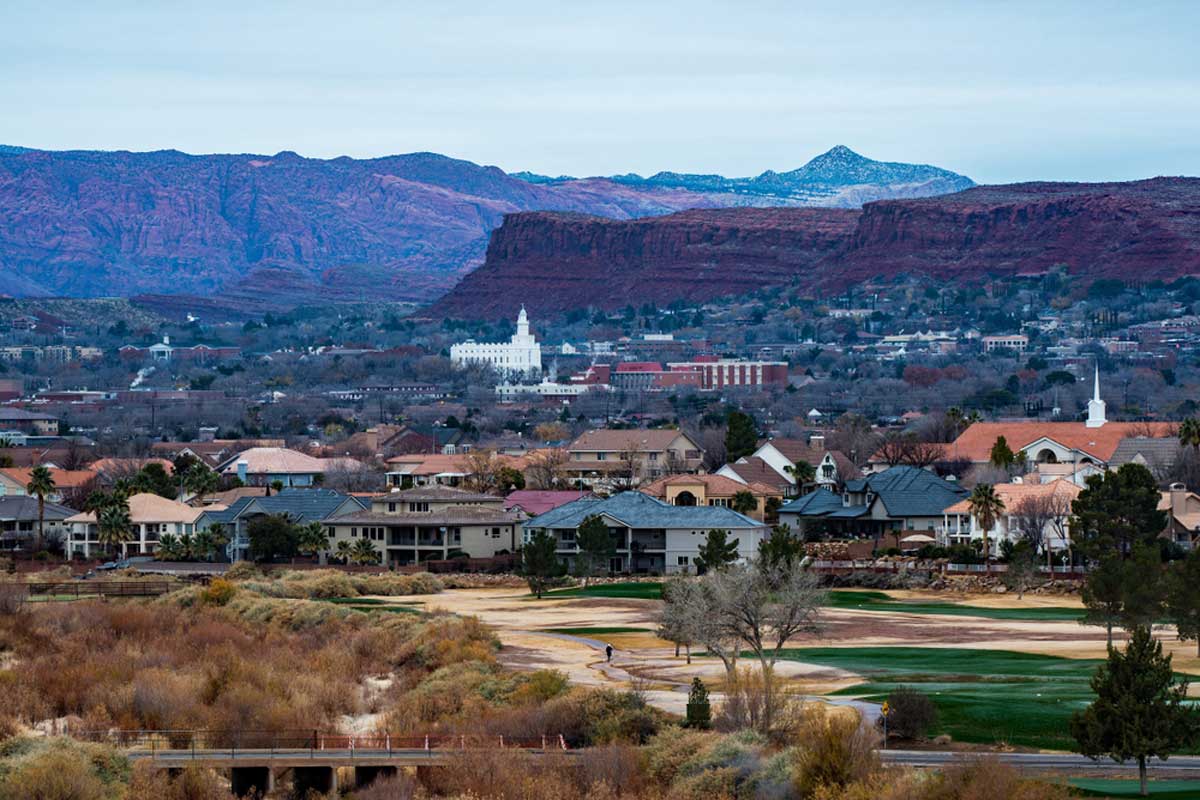 Let us tell you a little secret, Utah isn't the state to look at if you're after a cheap vacation. However, this doesn't spell doom and gloom at all. And there are times when everything here is more affordable.
The cheapest time to visit Utah is during the shoulder seasons of fall and spring, in that order.
Not only are the fares for accommodation, activities, and flights significantly lower, but you have less chance of running into massive crowds.
The Best Time of Year to Visit Utah for Hiking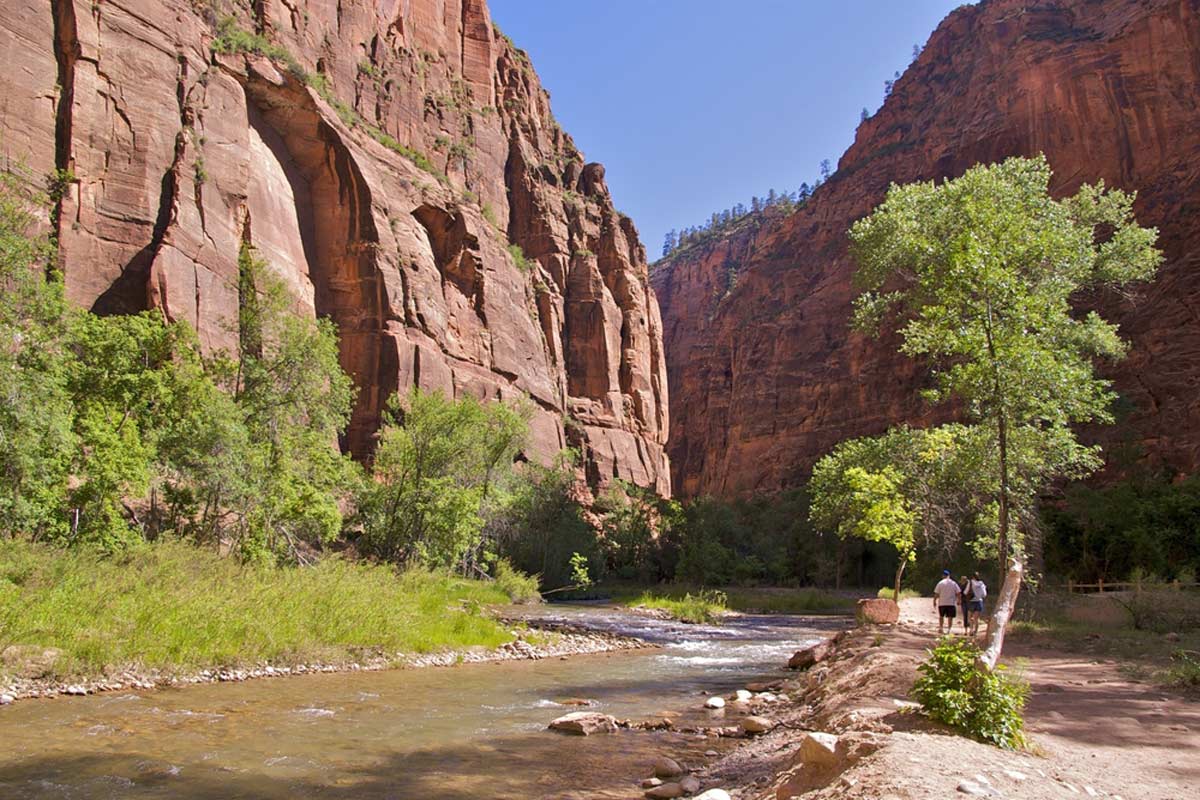 Our recommendation for the best time to hike in Utah is springtime. The weather is pleasant, the crowds won't be a bother, and you'll have plenty of activities to try.
The Best Time to Travel to Utah for Fun in The Snow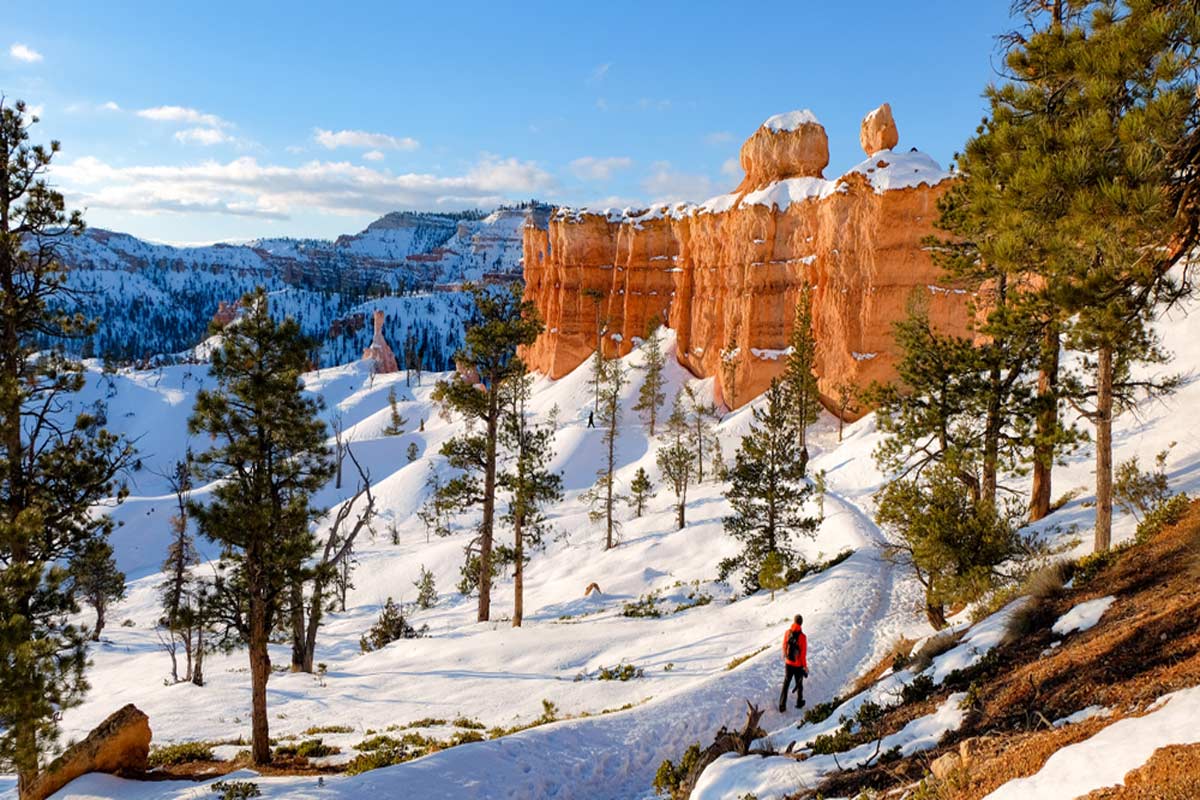 This isn't much of a competition, to be honest. Utah is best visited in winter if you're after fun in the snow. You can go skiing, snowshoeing, and everything in between.
When is The Best Time to Go to Utah for Scenic Road Trips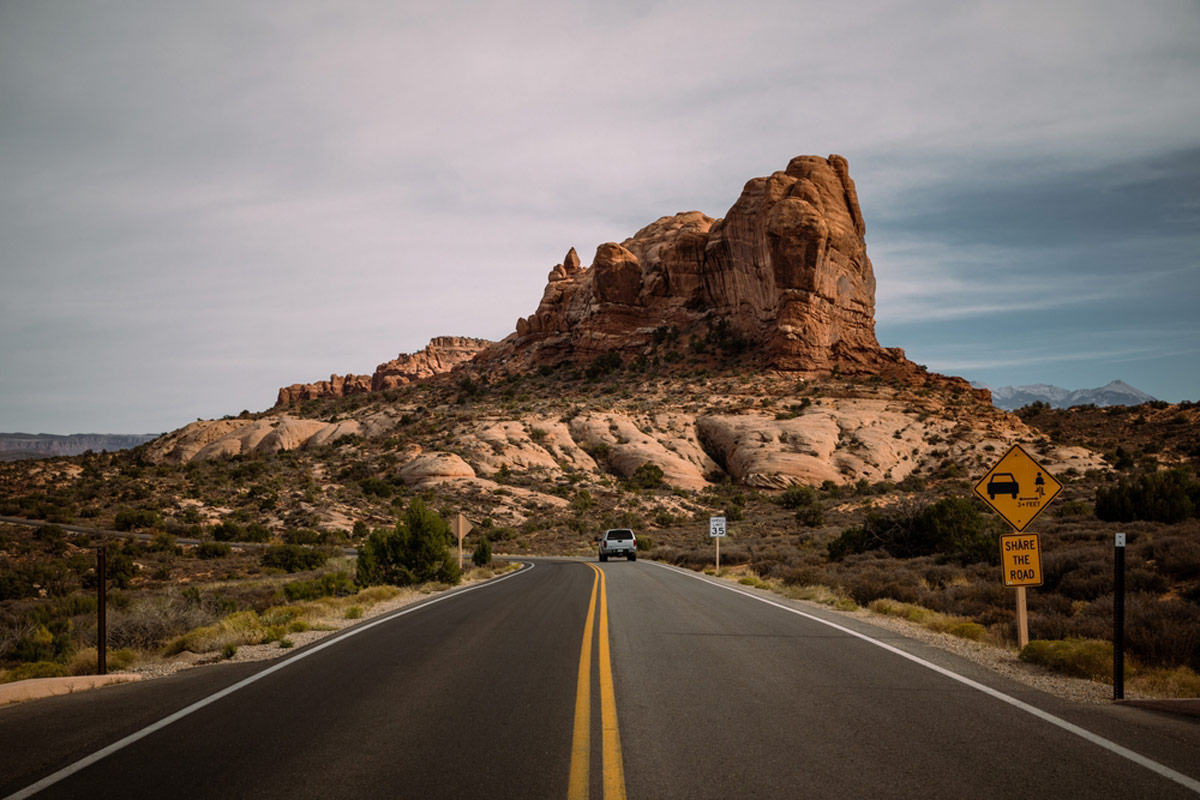 Utah is so beautiful it wouldn't surprise us to see the whole state get a national park designation one day (we're only half joking).
Its beauty makes it a fantastic road-tripping destination, and I'd say fall is the best time to visit Utah for scenic drives. The foliage is mesmerizing, and there's little chance of road closure.
Utah by Season
Spring in Utah
Months: March to May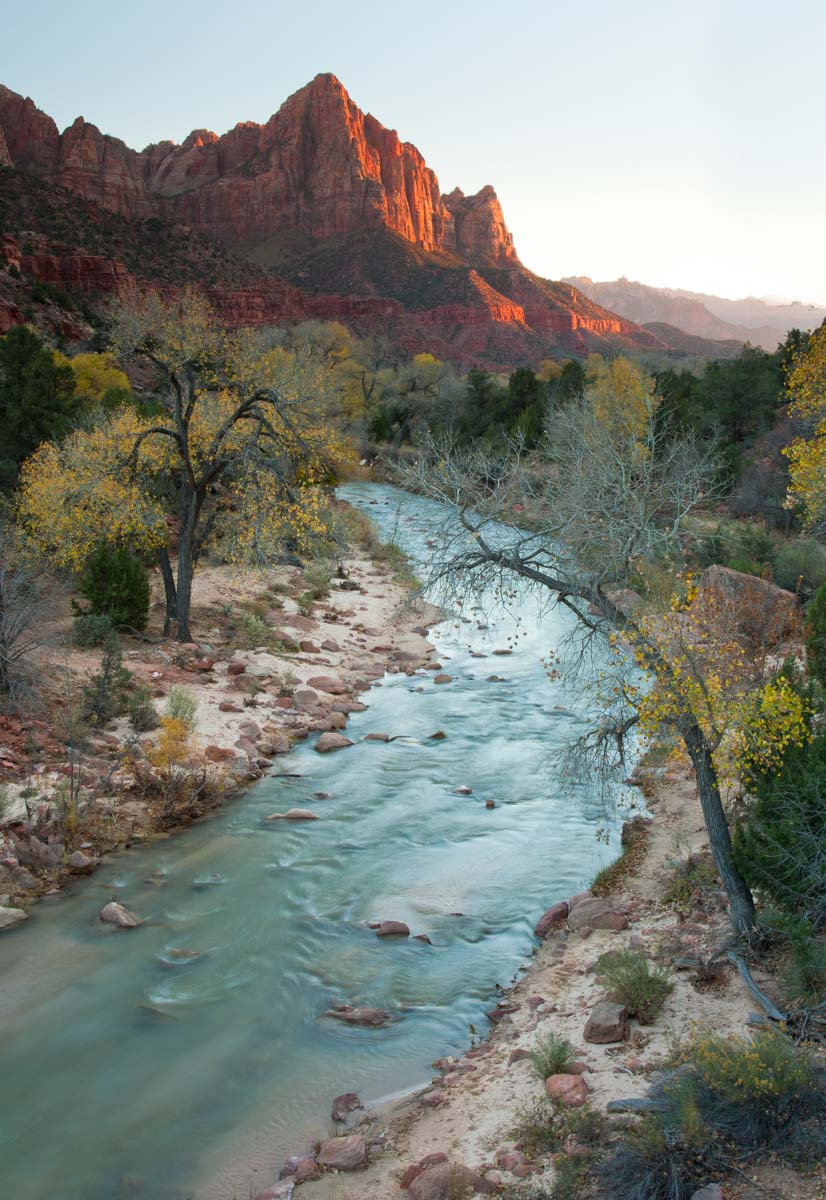 There's something special about spring in Utah from March to May. The snow starts to melt, the flowers bloom, and the heat is bearable. Spring is a time of new beginnings, and there's no place like Utah to enjoy it.
Key Events and Things to Do in Utah in Spring
Festival of Color – This 2-day festival celebrates the arrival of spring with an explosion of color.
See the Flora – You can get your dose of spring flora by heading to the Tulip Festival, viewing the wildflowers in the desert, or admiring cherry blossoms at the State Capitol.
Hiking – No one leaves Utah without hiking, with Zion National Park hikes and Bryce Canyon National Park hikes being the magnum opus.
Pros of Traveling to Utah during Spring
Spring in Utah brings pleasant temperatures perfect for hiking or an incredible Utah national parks road trip.
Nature lovers will find a treasure trove of flowers and greenery in all their glory.
Cons to Traveling to Utah in Spring
Even though summer's the peak season, crowds start trickling in during spring, and Utah gets busy towards the end of May.
Summer in Utah
Months: June to August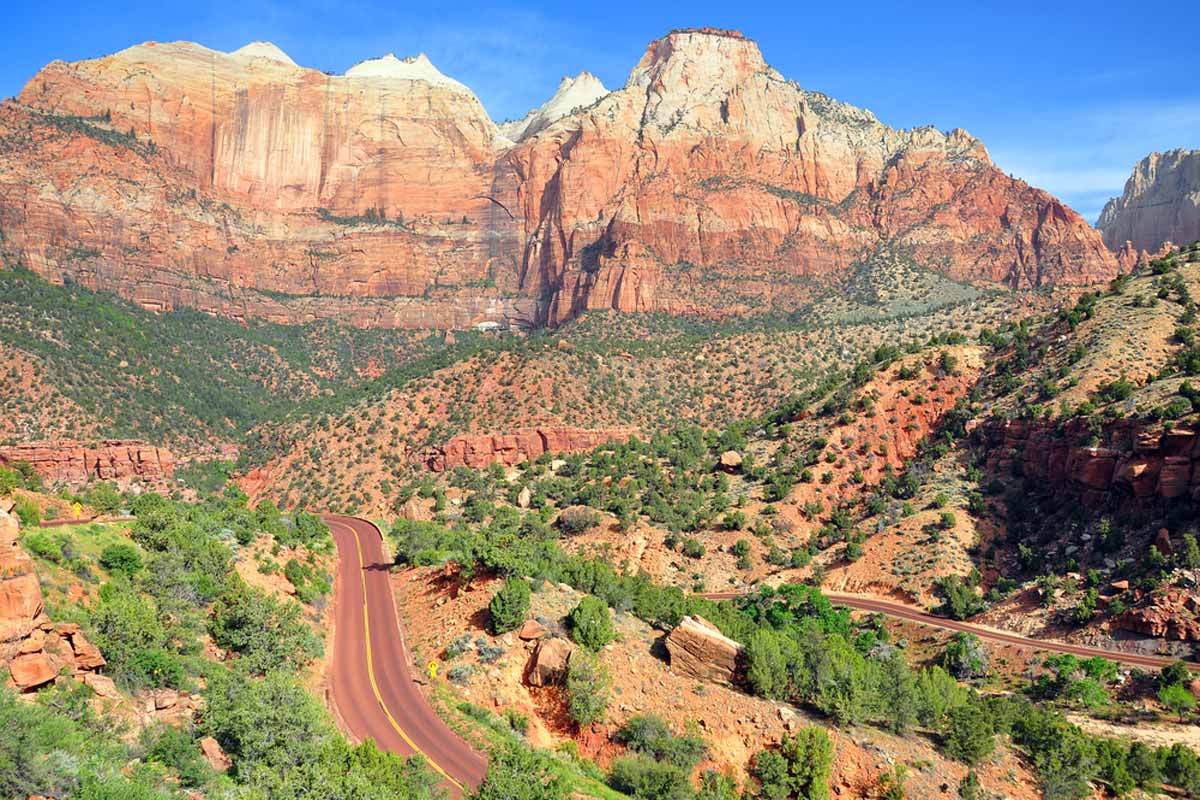 Many people associate Utah with cold winters and snow-capped mountains. However, Utah in the summer is also great.
From hiking and camping in stunning national parks to floating down the river on a hot day, there are plenty of ways to beat the heat in Utah.
Key Events and Things to Do in Utah in Summer
Herriman Towne Days – Carnivals, parades, live performances, and fireworks; Herriman Towne Days has it all.
Park City Main Street – Stroll this electric boulevard for good food, interesting art, and more.
Colorado River – While the balmy days away by sailing down the Colorado River with beautiful natural scenery in the surroundings.
Pros of Traveling to Utah in Summer
While the daytime temperatures are high, humidity isn't a factor, so the state enjoys cool nights.
There are several lakes and rivers that can help combat the heat on humid days.
Cons to Traveling to Utah in Summer
Summer's the Utah monsoon season, meaning you can expect the most rainfall during this period.
As summer is the peak season, this is the most expensive and most crowded time to visit Utah.
Fall in Utah
Months: September to November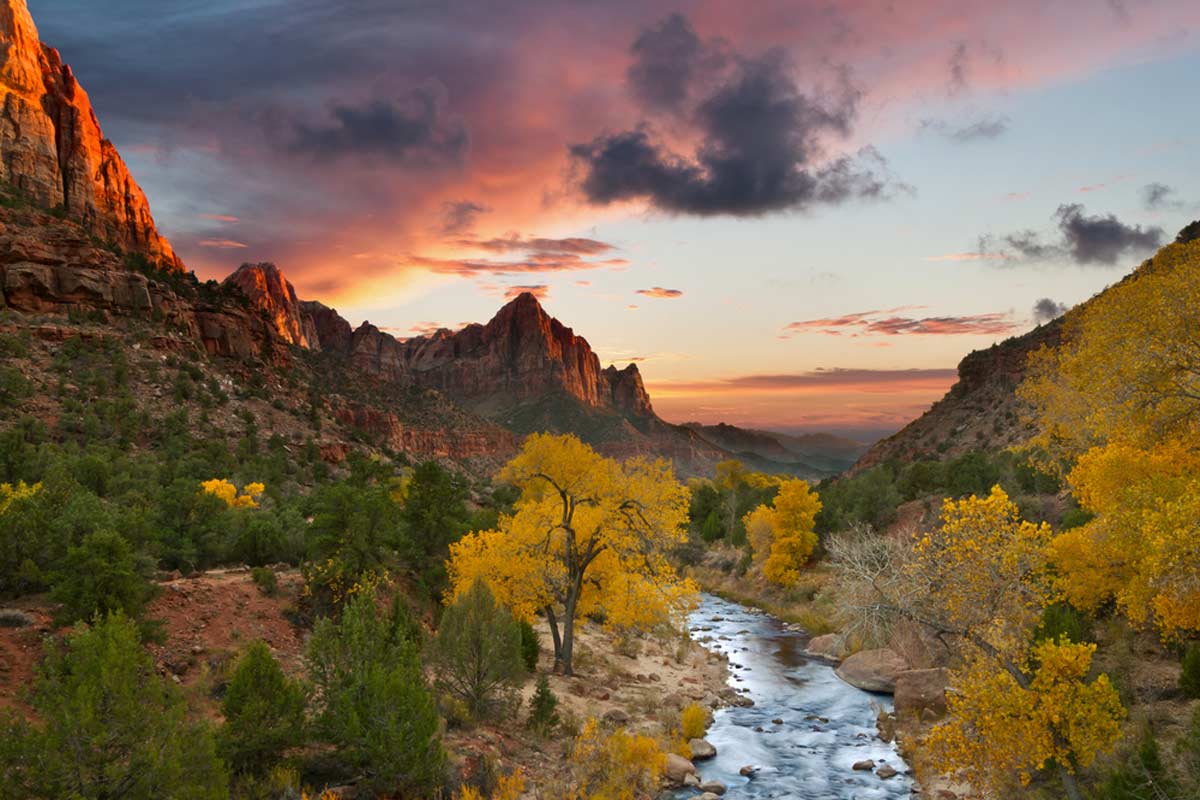 Utah in the fall is a sight to behold. The leaves change color, the air gets crisp, and the first snow falls.
Key Events and Things to Do in Utah in Fall
Snowbird's Oktoberfest – Take part in fun activities with schnitzels and beer in hand.
Castle of Chaos – If your heart can handle it, take on what many say is America's scariest haunted house.
Chalk the Block Charity Event – Head here to admire chalk art and do some goodwill.
Pros of Traveling to Utah in Fall
This is the low season in Utah, meaning travel costs significantly decrease and crowds disperse.
If you're an animal lover, you'll have the best chance of seeing the wildlife at national parks.
Cons to Traveling to Utah in Fall
Many ski resorts aren't operating in early fall, should you want to partake in snow fun.
Winter in Utah
Months: December to February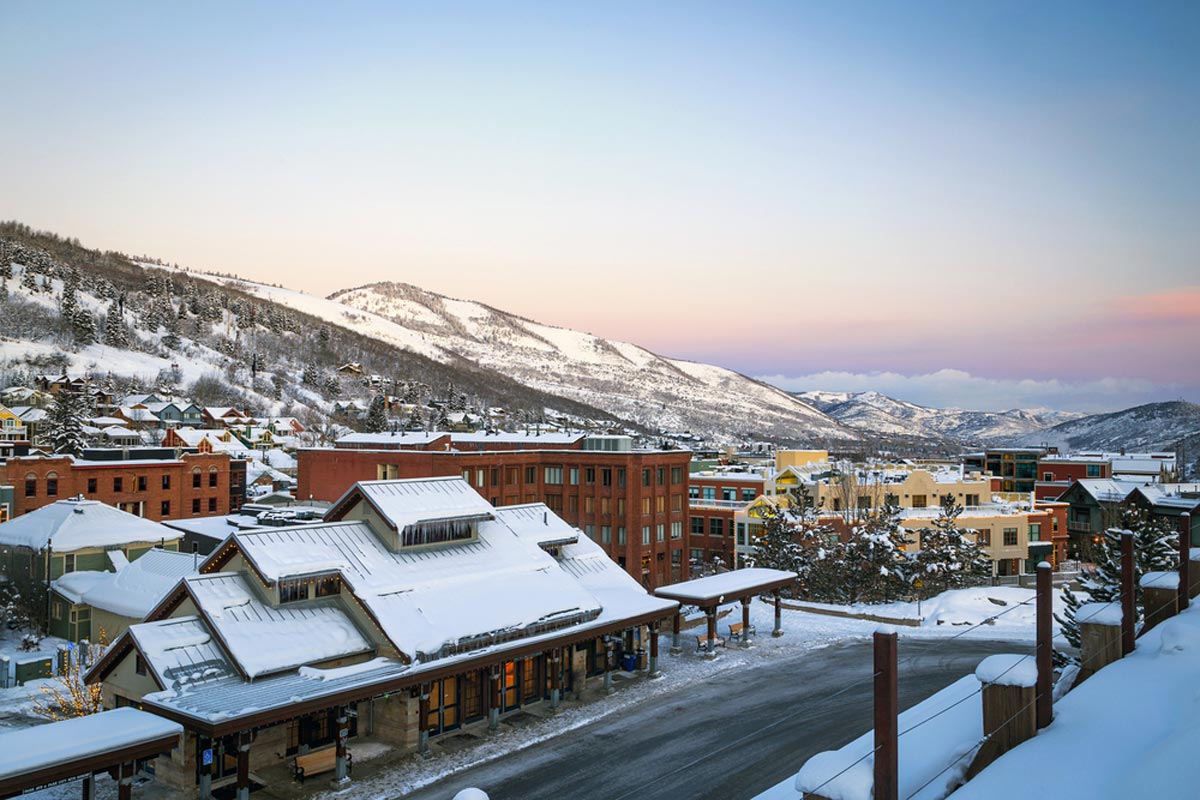 Winter in Utah is a magical time. The snow-capped mountains and frosty air make it feel like a scene from a postcard.
Key Events and Things to Do in Utah in Winter
Snow Fun – What do you do when you have snow, snow, and more snow? Enjoy winter fun, of course!
Hot Springs – Utah has a long list of hot springs, with Homestead Crater a must-visit.
Midway Ice Castles – Ice castles don't just belong in fairy tales; you can also find them in Utah, along with hot cocoa.
Pros of Traveling to Utah in Winter
All of the state's ski resorts are in full operation and offer winter sports galore.
This is the city's festive period, and you'll find the streets lit up in festive colors.
Cons to Traveling to Utah in Winter
Like summer, costs tend to ramp up in winter.
Utah often experiences below-freezing temperatures during winter evenings.
Best Time to Go to Utah: Practical Tips + Tricks
Utah has incredibly diverse splendor across the state, so don't stay in just one part of the Beehive State.
Like we said, Utah's pretty popular all year round, so book everything well ahead of time — space is never guaranteed.
As reception can be spotty in national parks, be sure to download the one you can use offline. Also, bring along a physical map in case your battery dies, and you should always let someone know where you're going.
When to Travel to Utah: Read Next