Looking for the best hotels in Salt Lake City? Read this guide to 30 brilliant places to stay in SLC.
Despite holding the title of Utah's most populous city, Salt Lake City manages to tread the line between big city and small town perfectly.
Think cool independent restaurants, epic breweries, and more things to do than you could possibly imagine – yet, the city's link to nature makes it a totally tranquil place to explore.
Whether you're visiting Salt Lake City for vacation or business, we've written a complete guide to the top accommodation options.
From 5-star hotels in Salt Lake City to budget-friendly places to stay, we've got you.
Best Hotels in Salt Lake City: At a Glance
Best Hotels in Salt Lake City
The Grand America Hotel
£££
Downtown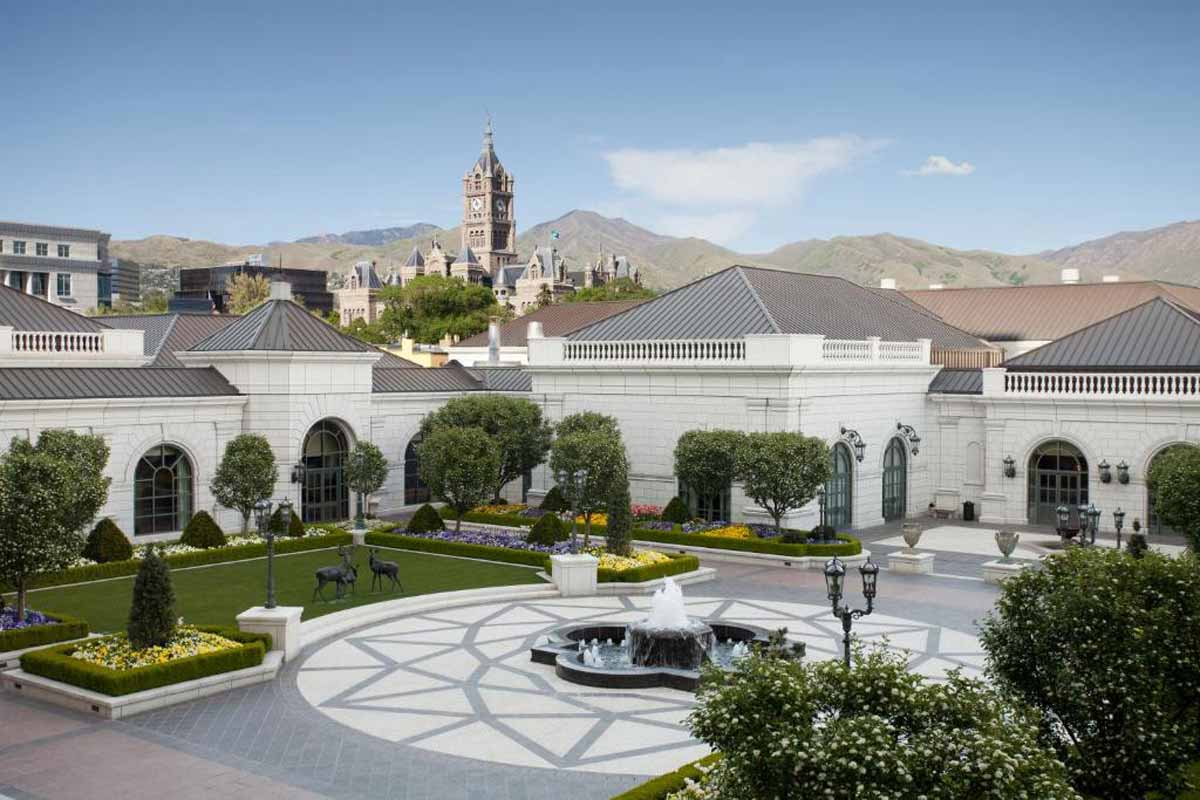 Looking for pure indulgence? The first Salt Lake City hotel that we are recommending is also the most expensive hotel in this guide, so book this place if you want a truly luxurious experience.
The Grand America Hotel boasts an on-site swimming pool, fitness center, non-smoking rooms, spa, wellness center, and a spectacular restaurant.
It's accessible for disabled persons, and the hotel is perfect for newly-wed travelers, and even those hoping to have a wedding photoshoot as the view is just incredible.
evo Hotel
££
Downtown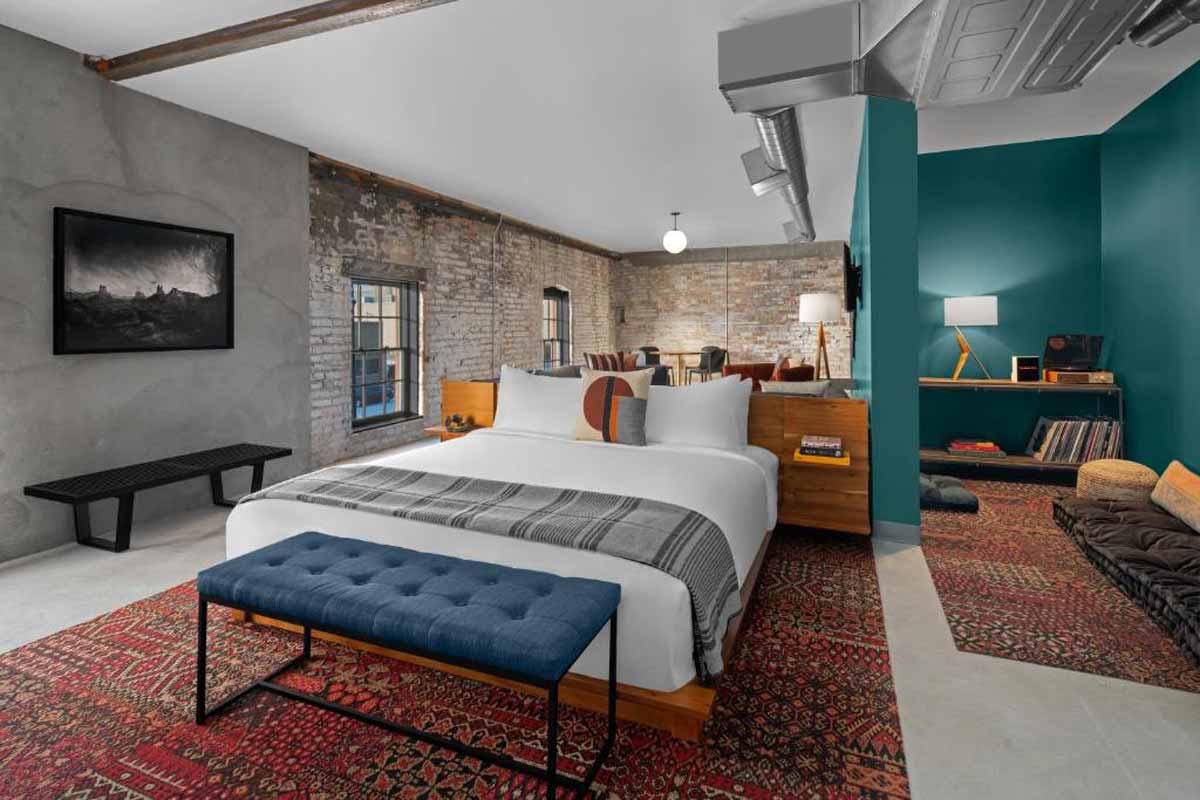 We're kind of loathed to tell you about this hotel. To be quite honest, it feels like our cheeky little secret. Shaking off the uptightness of some higher-end hotels, evo Hotel is so darn cool.
Decked out in a modern and hip design, you've got the opportunity to lounge on the rooftop bar, admire the carefully curated art that adorns the hotel's walls, and even go bouldering.
Yes, you heard us right.
Rooms are a Pinterest DREAM. Think industrial chic meets psychedelic cool. You might even spot a giant lizard on the wall.
Crystal Inn Hotel & Suites
££
Downtown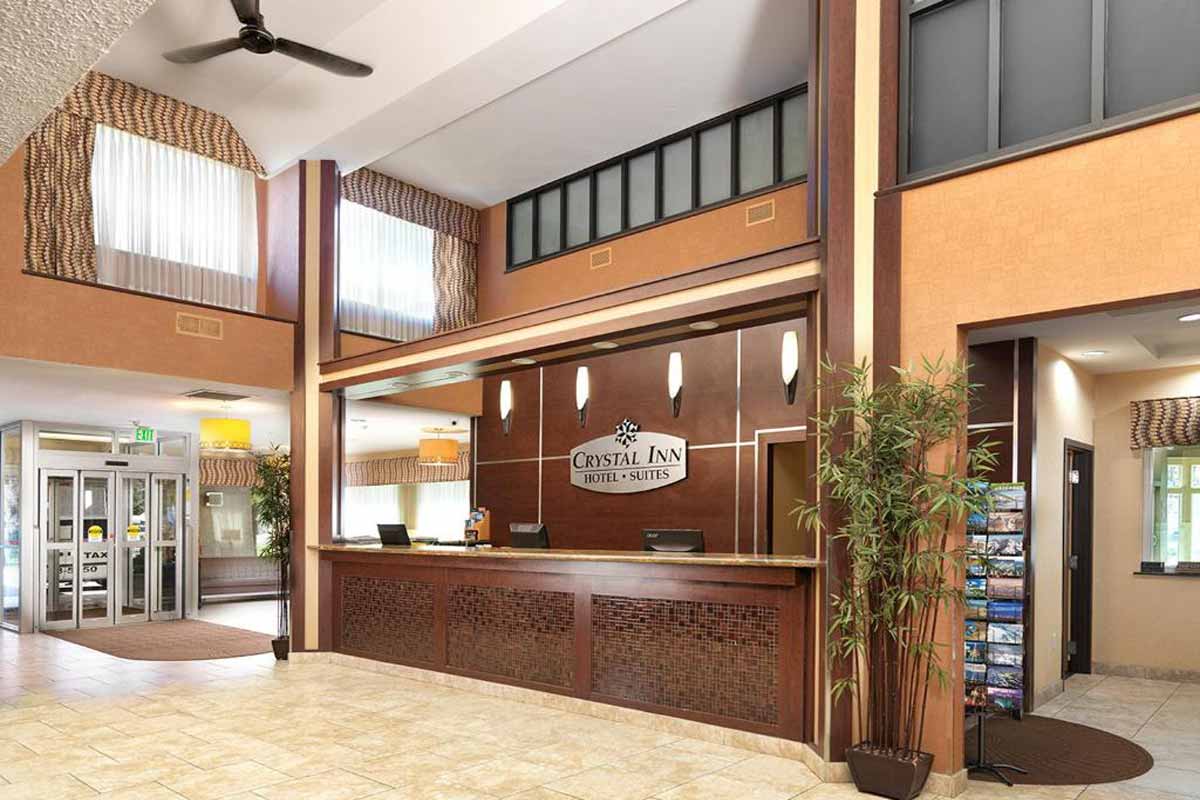 Out of all the Downtown Salt Lake City hotels, the Crystal Inn is arguably the best value for money. Amenities include ski rentals and free parking, as well as complimentary breakfast.
No matter what type of traveler you are, there are several rooms to choose from, such as the bridal suite, family suite, mountain view rooms, and city view rooms. Each are decorated in a simple but stylish manner, and fully equipped with everything you need for a cosy stay.
Hilton Garden Inn
££
Downtown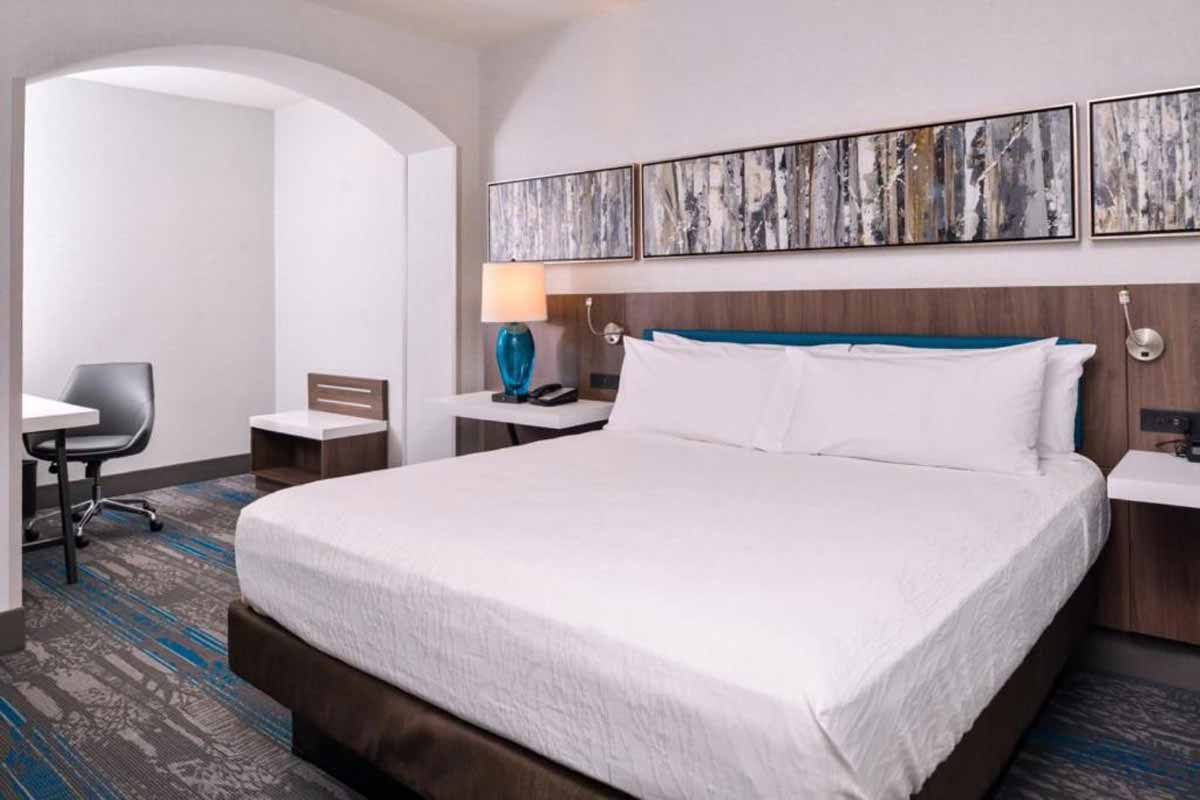 Bring yourself and your furry friend(s) to Hilton Garden Inn if you are looking for pet-friendly hotels in Salt Lake City Downtown. The rooms are soundproof, so you don't need to worry about the neighbors minding your dog's barks.
Speaking of rooms, they're decorated with classic Hilton flair: light, white, and sophisticated. Perfect if you're looking for somewhere to bed down at the end of a long day exploring SLC.
Or, if you're in Salt Lake City for business, this hotel offers a 24-hour Business Center with free WiFi, making client meetings seamlessly easy. There's even a small (but decently equipped) shop on site for those late-night munchies.
Home2 Suites
££
Arcadia Heights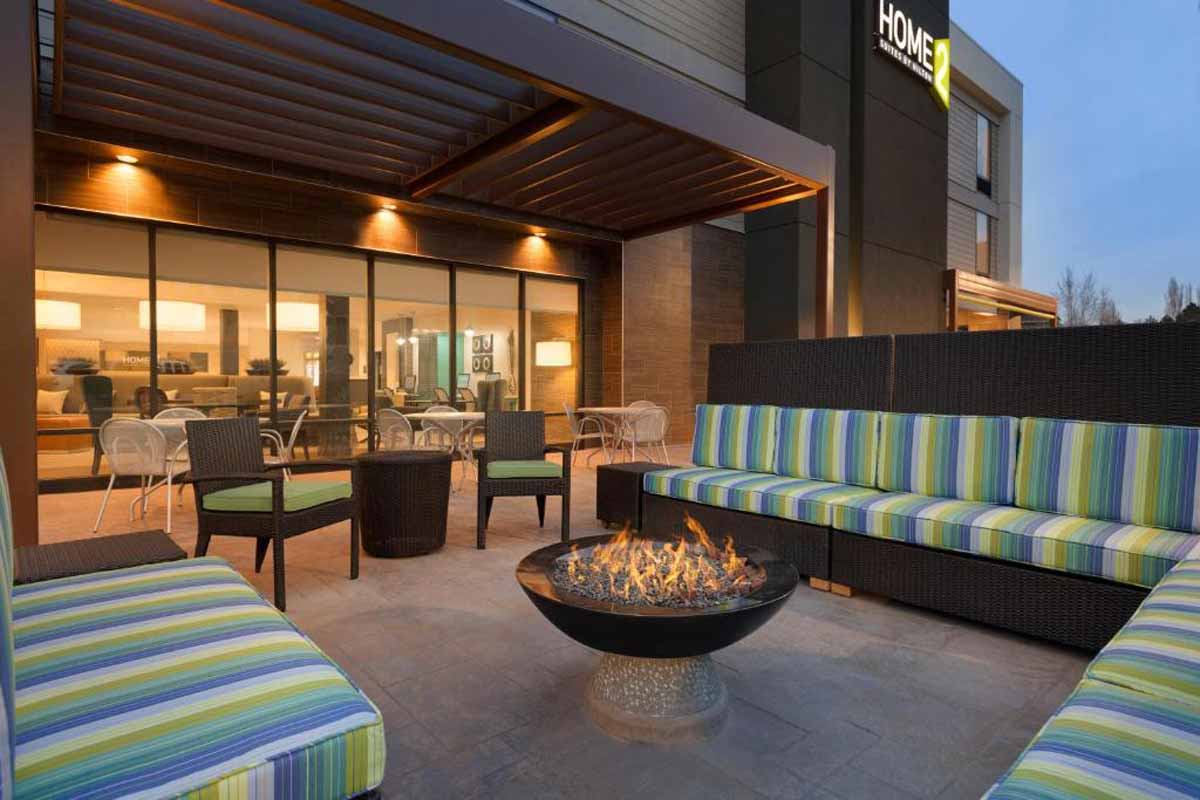 Home2 Suites has really changed the game when it comes to hotel perks – they even offer video game consoles, perfect for some R&R after a day of hiking Jack's Peak (just around the corner from the hotel).
As well as this, you can take advantage of free parking, breakfast, and excellent WiFi. The hotel also offers skiing excursions, perfect if you fancy challenging yourself to a day on the slopes.
Or, spend the day in bed playing Call of Duty… totally up to you.
Tru
£
Glendale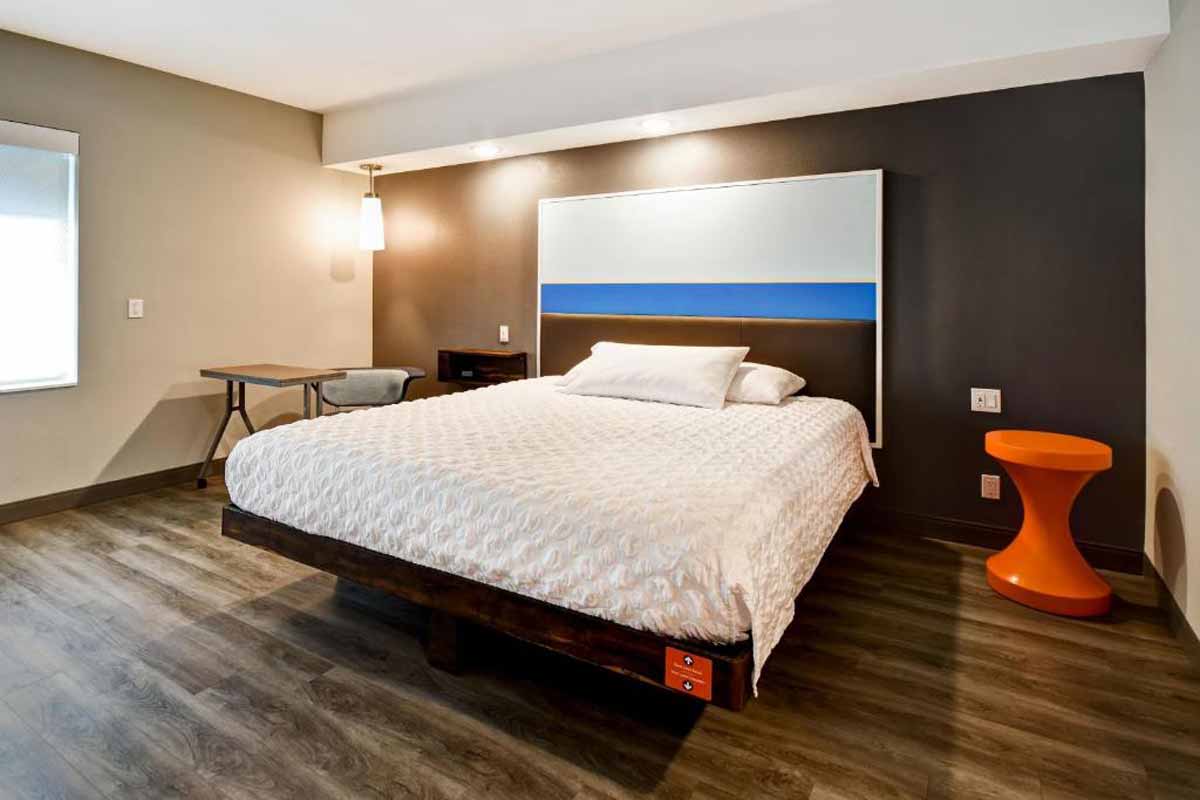 Another gem of a hotel near to SLC's airport, Tru by Hilton is an excellent offering for those after luxury on a budget (aren't we all?). The room rate might be around 100 buckaroos for an evening, but the standard is akin to a hotel three times the price.
We're talking about swish decor, extra large beds, and luxurious bathrooms. If you're really feeling fancy, pay the extra pennies for the King Room – you deserve it.
There's complimentary tea and board games, as well as free breakfast. Make sure you stock up; you're next door to some of Utah's most stunning sites and you're going to want to explore them all.
Hyatt House
££
Downtown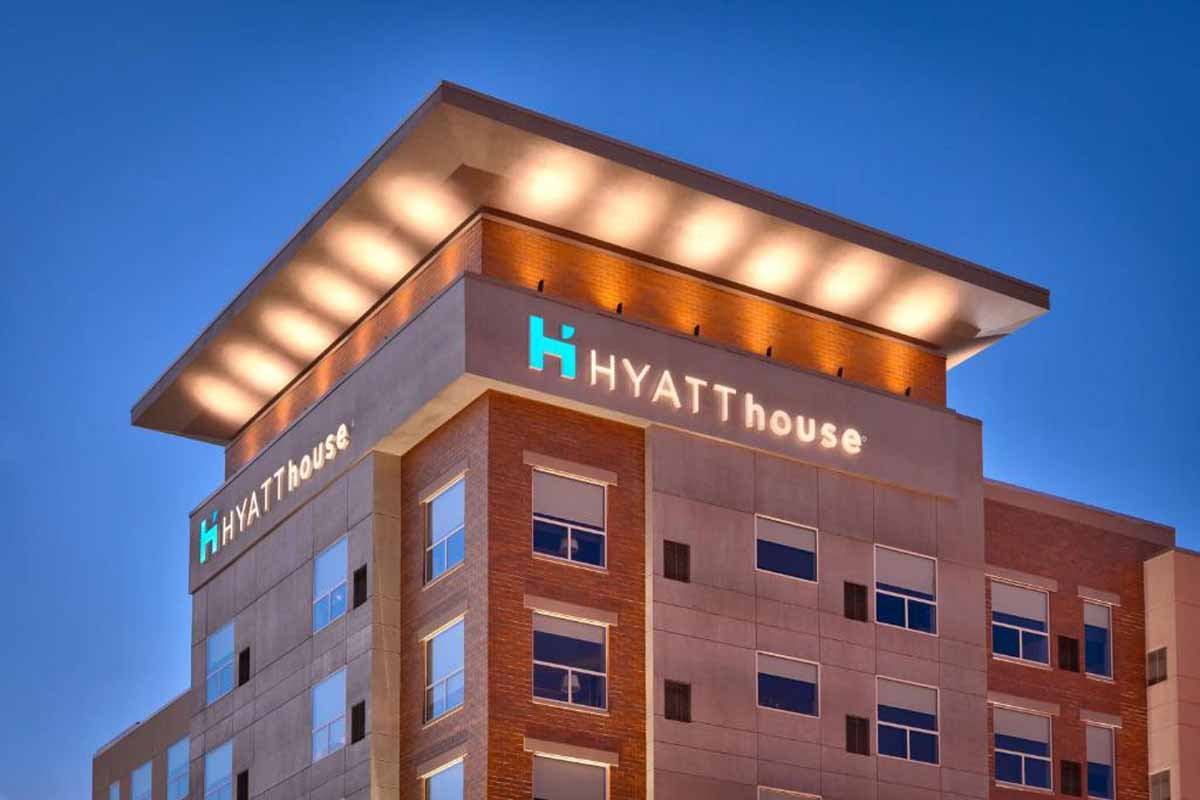 Let's start with the most important thing: kids stay for free at Hyatt House. This hotel is a great choice if you don't want to pay per head for children.
And, if you have fur babies with you, don't fret, this is one of the dog-friendly hotels in Salt Lake City, located in the Downtown area.
Hungry? There's a breakfast buffet and also 24-hour check-in. In terms of Salt Lake City attractions, the Gateway and Ballet West is quite near to the hotel. You've also got the option of indoor pools and hot tubs to relax.
For families with pets who are on vacation, Hyatt House is the way to go.
Salt Lake Plaza Hotel
£
Downtown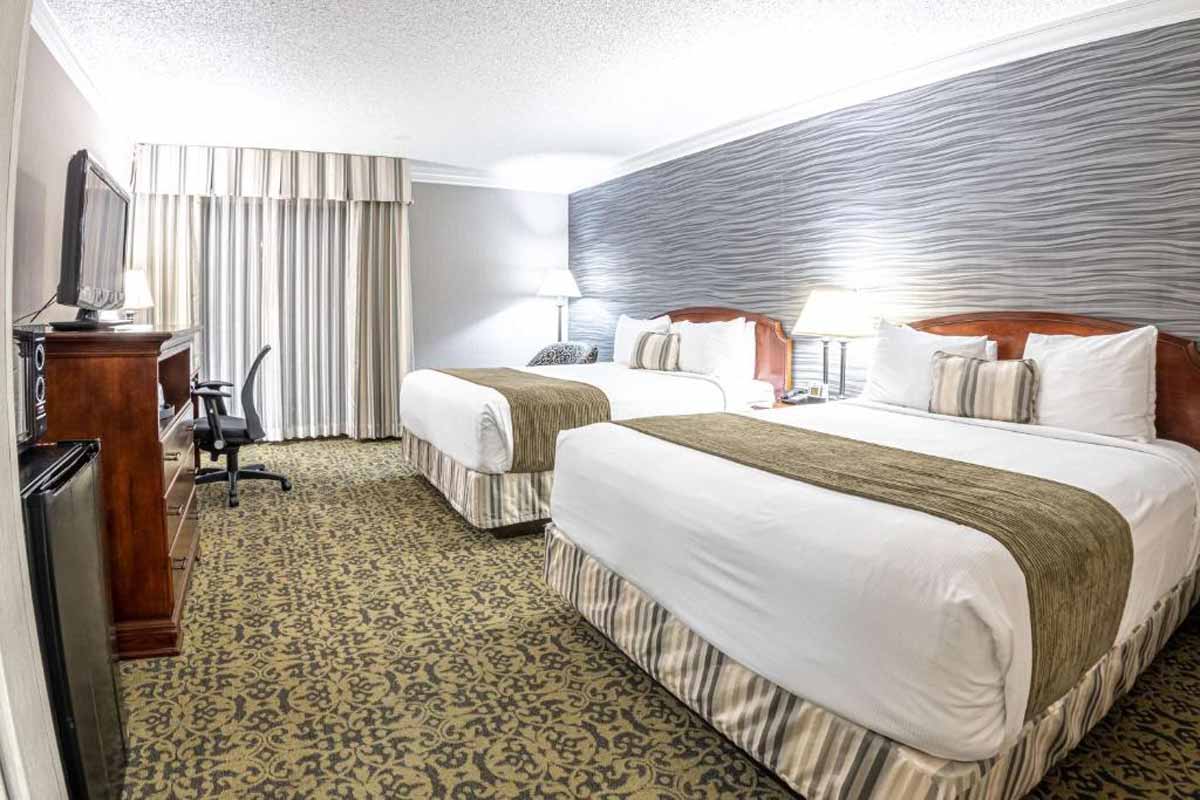 Despite being one of the many cheap hotels in Salt Lake City, Plaza Hotel is located in a spectacular spot, with easy access to important landmarks like TRAX station and Salt Lake City Temple.
While there's no free parking, there is free WiFi, so you can stream all you like! Other amenities include a pool for a quick dip, a snack bar for those sweet cravings, a dry cleaning service, a fitness center, and of course, skiing.
If you're looking for an affordable place to stay that's close to the main city, book a room here.
La Quinta Inn & Suites
£
Glendale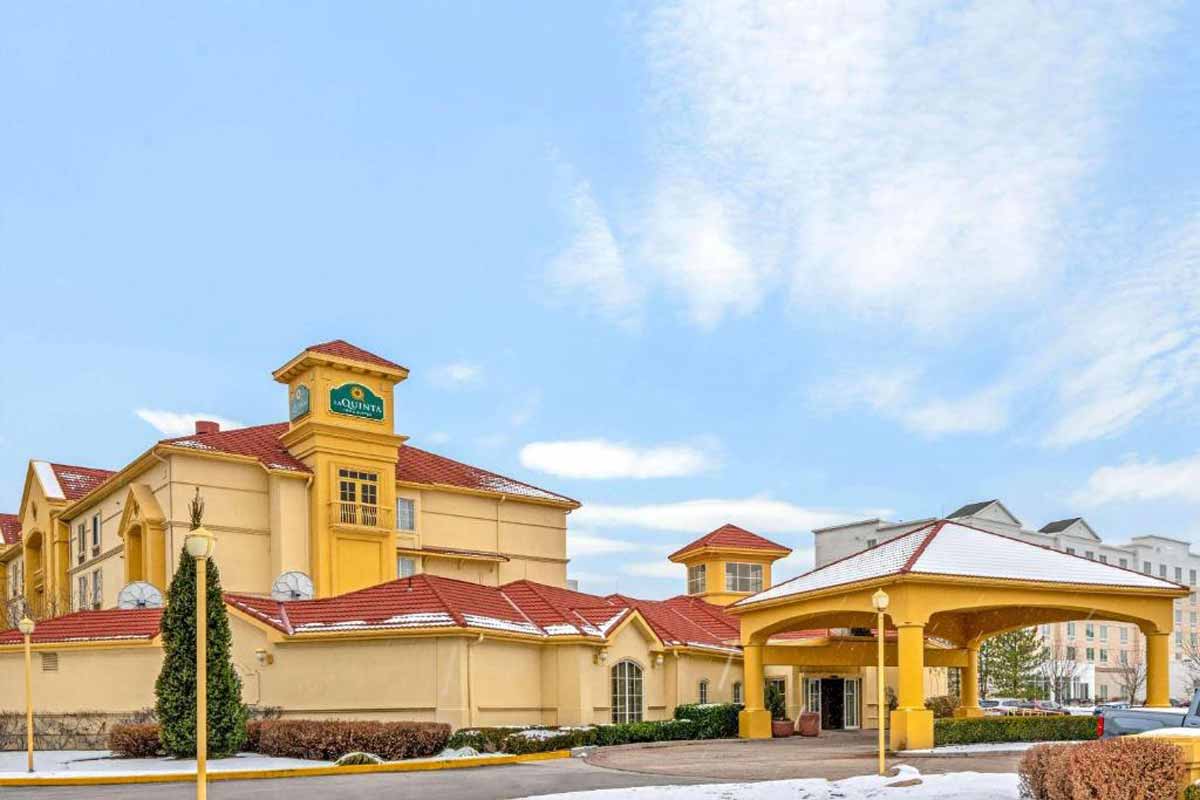 For travelers on a budget, La Quinta Inn & Suites is the perfect hotel with a decent amount of amenities. You get free breakfast and WiFi, and you can bring your pets along. Solo travelers will love this spot – you're just minutes away from the airport.
While not Downtown, La Quinta Inn is just 8 miles from the west of Downtown, so you won't be too far from the main attractions and the city. So, get ready to explore.
Hampton Inn & Suites
££
Sunnyside East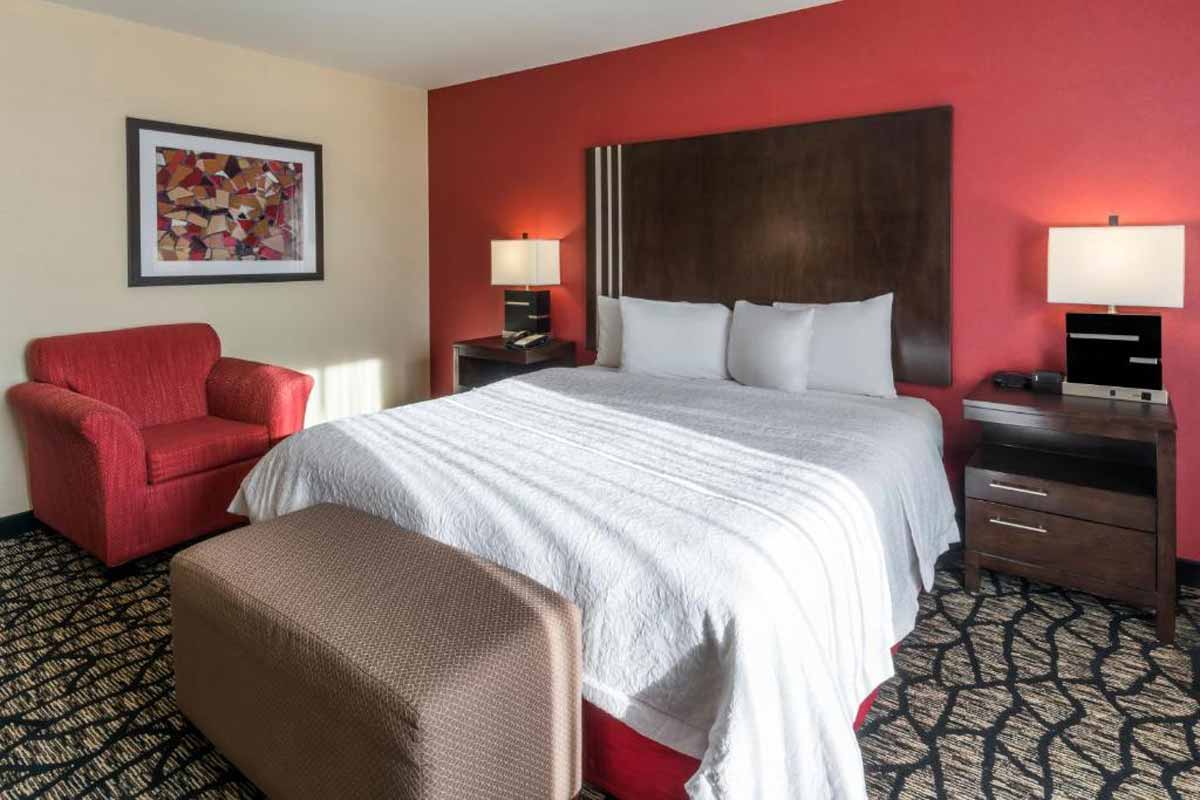 Wondering where to stay in Salt Lake City? If value for money is top priority, book yourself a room at Hampton Inn. They have free parking, free WiFi (with high speeds), and free breakfast too. What more do you need?
It's a quiet, mid-range hotel near Old Deseret Village and Hogle Zoo, perfect for those who want to explore SLC's top activities. The hotel also boasts a pool and fitness center, as well as skiing and hiking excursions for those seeking adventure.
Little America
££
Downtown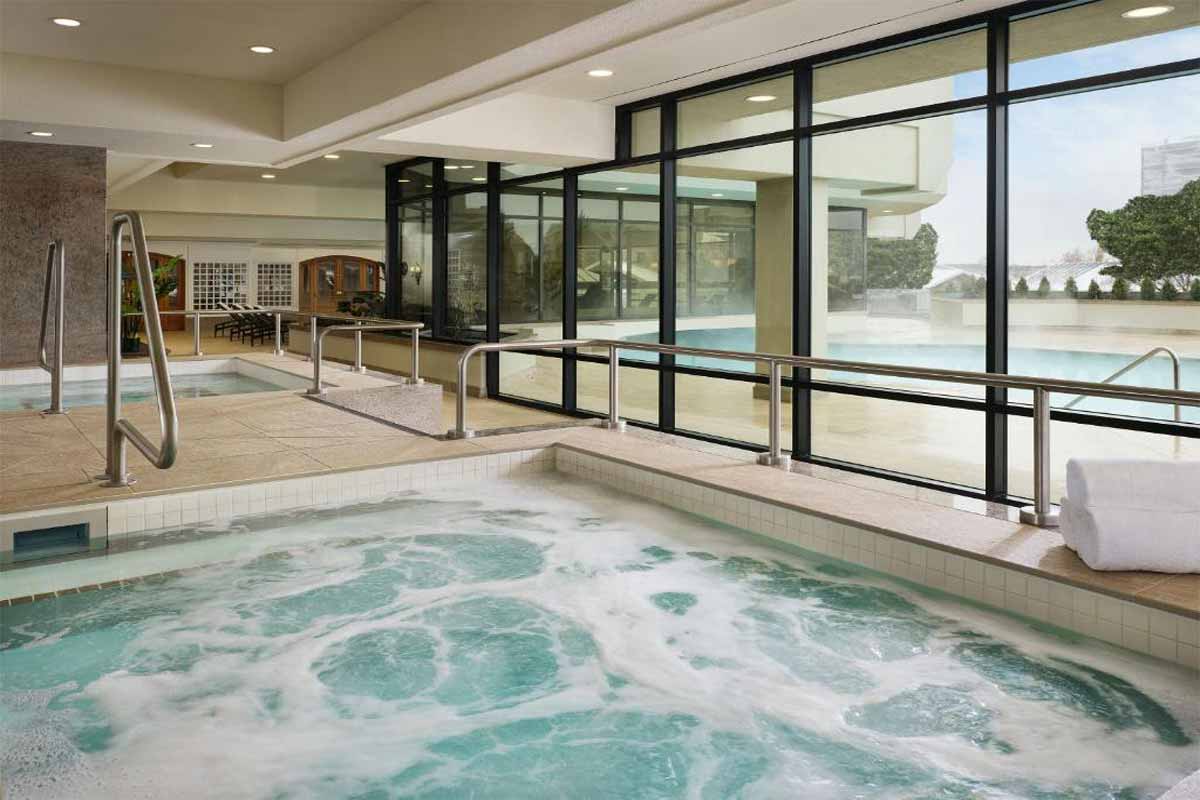 If you dream of staying at the Grand America Hotel but you really don't have the budget, consider Little America instead. It's one of the best places to stay in Salt Lake, Utah.
Don't believe us? Rooms have private balconies, and the hotel has valet parking too.
Skiing services are available, and the location of Little America benefits from being close to tourist attractions like Beehive House and Vivint Smart Home Arena.
Kimpton Hotel Monaco
££
Downtown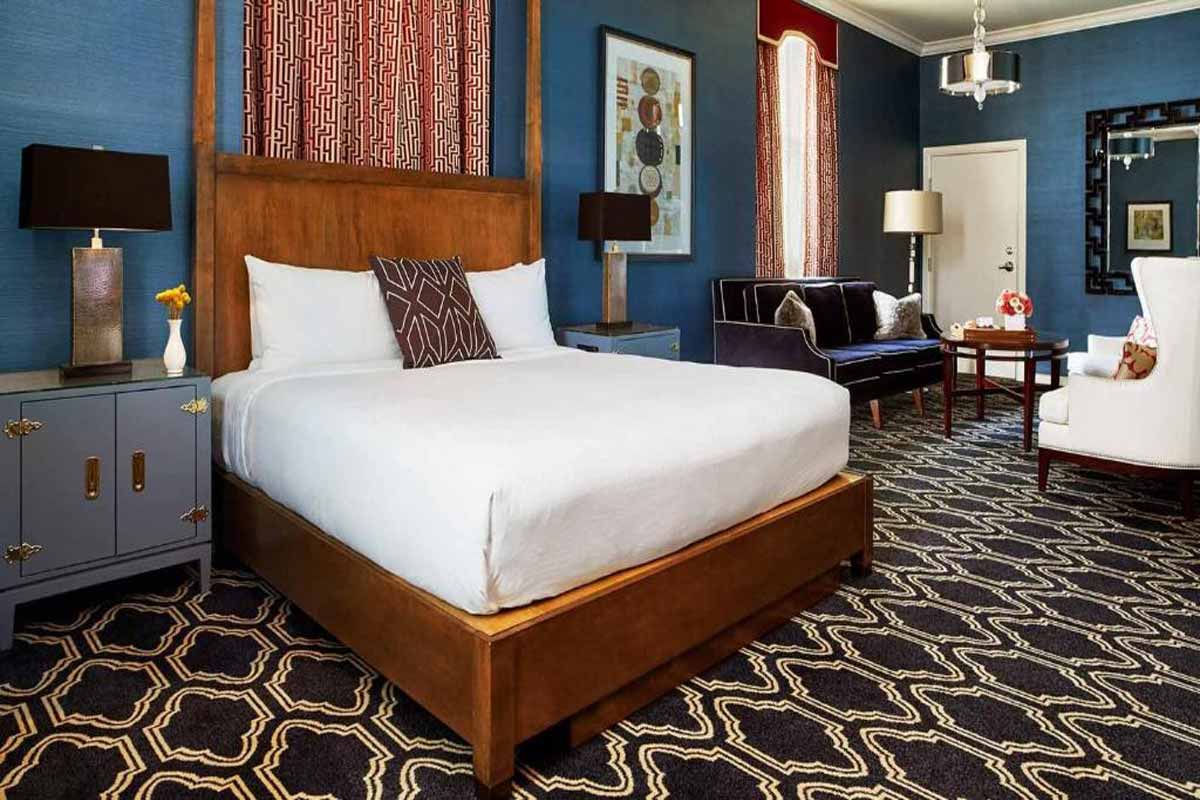 If you're looking for aesthetically pleasing places to stay in Salt Lake City, head to Kimpton Hotel Monaco for a visual treat. It features a dramatic, bold, and eccentric design and well-thought-out stylistic features throughout the property, with plenty of elegant touches.
Kimpton is a luxury, 4-star hotel – you can even get spa treatments in your room. Another cool perk is that you can rent bicycles from the hotel.
Better yet, Hotel Monaco is pet friendly and does not charge an extra fee for pets.
The Peery
££
Downtown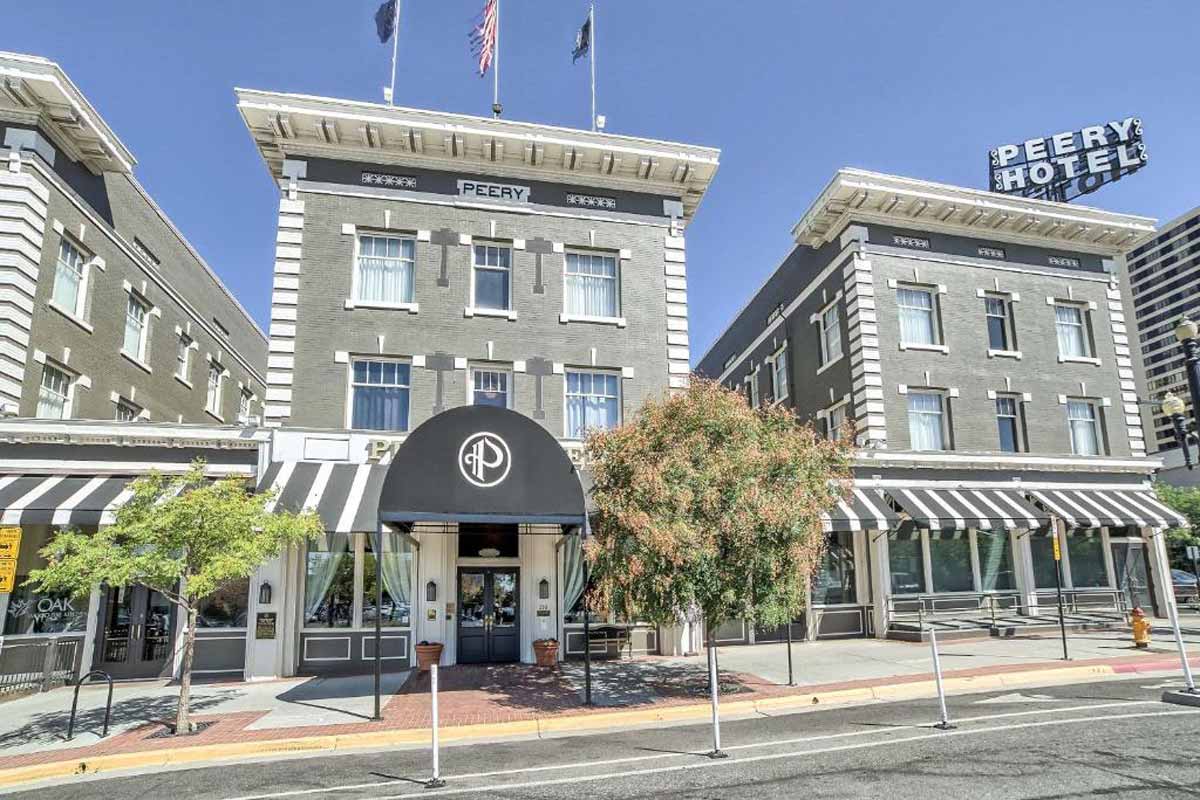 Looking for boutique hotels in Salt Lake City? We've got you covered.
The Peery is a fantastic vintage boutique hotel just ten minutes from the SLC International Airport. The hotel building was built in 1910 and has a unique historic charm that alone is reason to stay there.
Rooms feature allergy-free suites, as well as blackout curtains. Not sure what to do for the day? There are many interesting activities you can enjoy, from archery to hiking and skiing.
There's even a tennis court, albeit offsite, that you can play in. Remember your racquets.
The Anniversary Inn
£££
East Central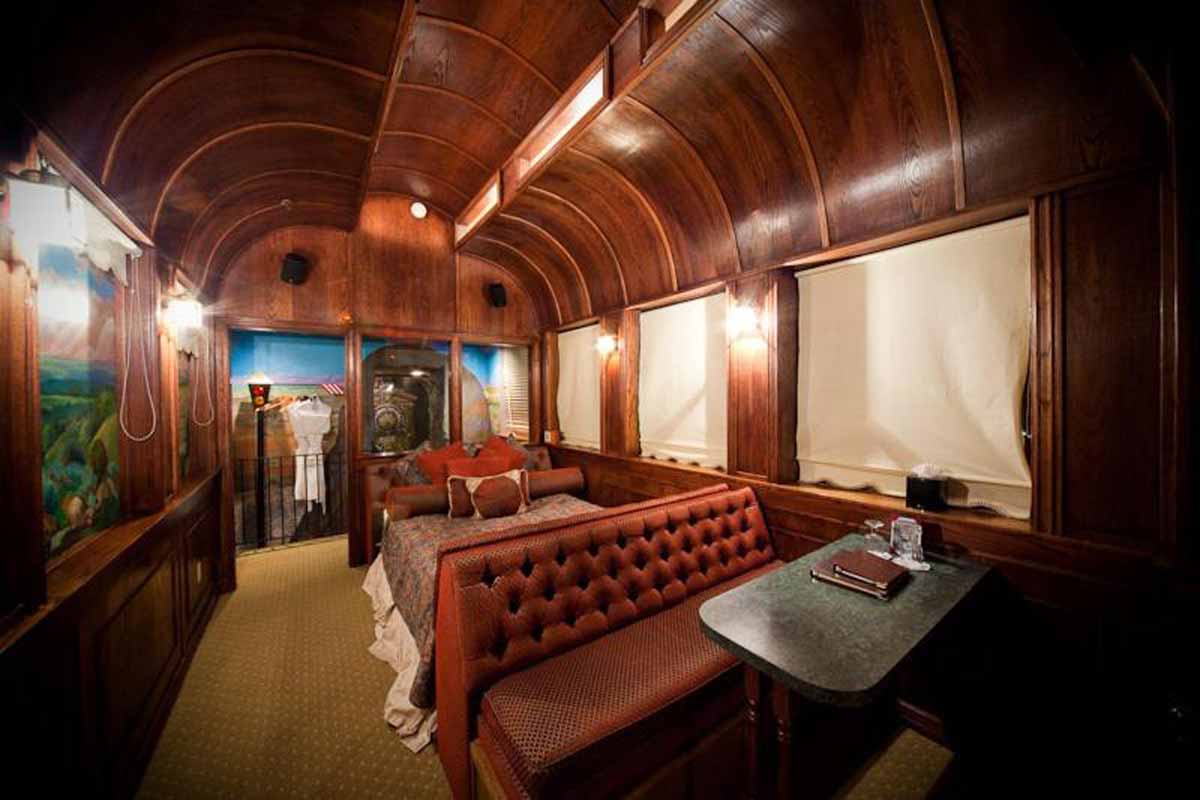 If you couldn't tell by its name, this hotel is the perfect romantic getaway. It's an adults-only B&B, ideal for honeymoons or flirty weekends away.
There are 36 rooms, each designed differently with a unique theme: the Romeo and Juliet suite is a firm favourite amongst travellers, though we adore the pirate-themed room with an indoor hot tub.
Whichever room you opt for, this is a SLC hotel that evokes the imagination.
Ellerbeck Mansion Bed & Breakfast
£££
The Avenues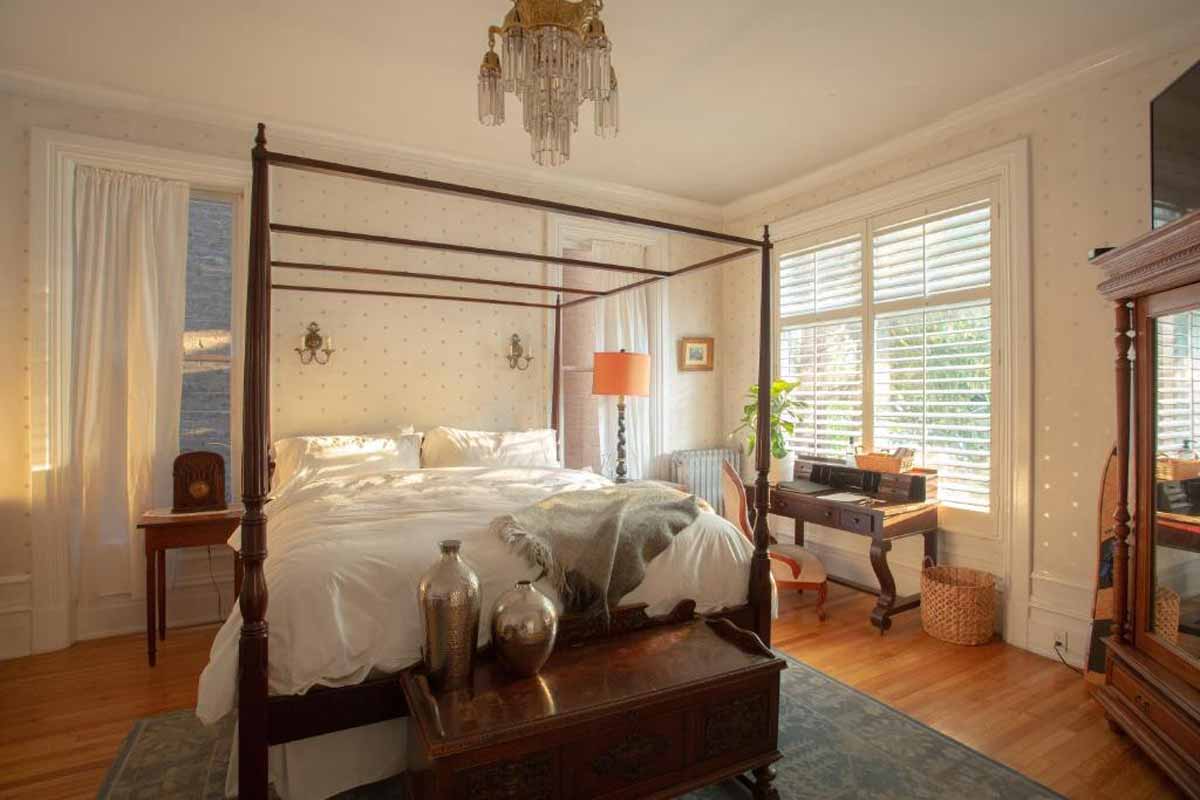 Find yourself transported back to 1892 in this gorgeous historical mansion. Situated in The Avenues area, this hotel is pretty tranquil, yet just five blocks away from the bustling Downtown.
Rooms are grand, each featuring a stunning four-poster bedframe (good luck dragging yourself out of that in the morning) and dark wood furnishings, perfectly balanced by light, linen accents and pastel hues.
Radisson Hotel Salt Lake City Downtown
££
Downtown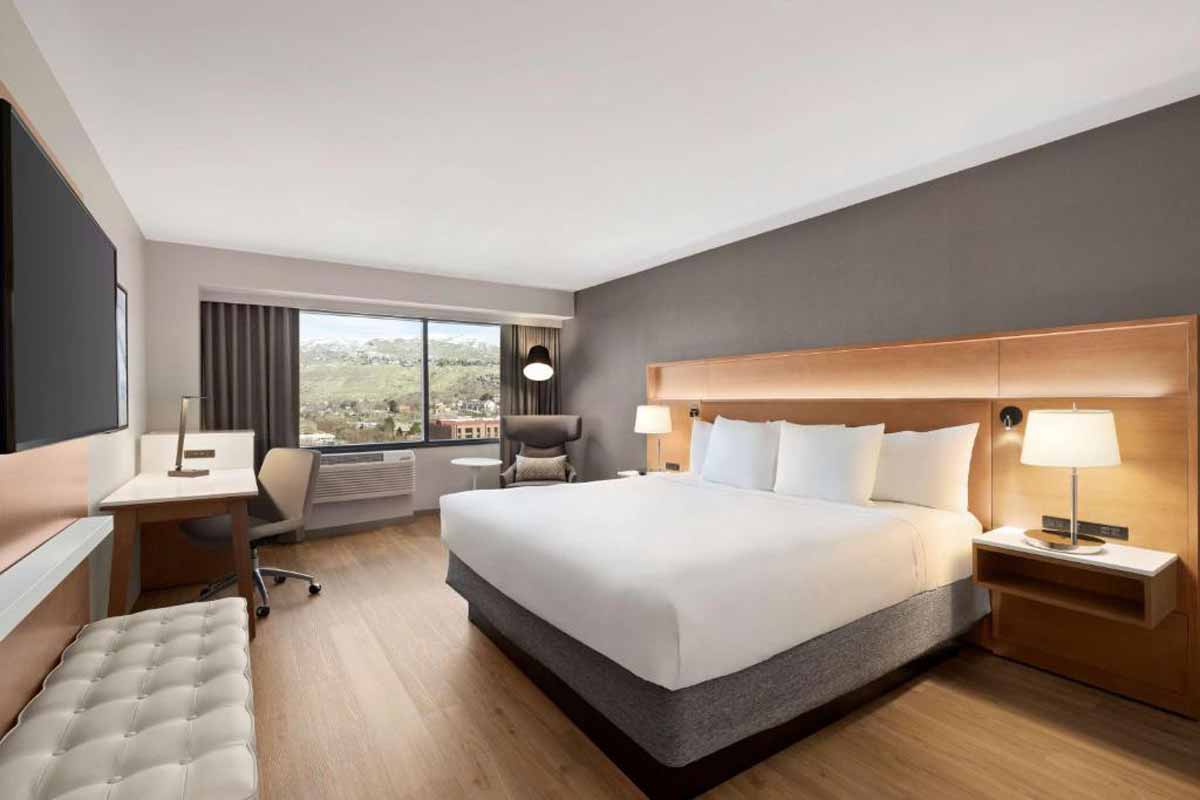 Radisson actually boasts two hotels in the SLC area, though we prefer the offering in the Downtown location.
It's central, close to famous attractions, and has a beautiful view of the mountains from the rooms. Pets are allowed, there's a pool (perfect for an early morning dip), and the property offers skiing excursions too.
Salt Lake Marriott Downtown at City Creek
£££
75 South West Temple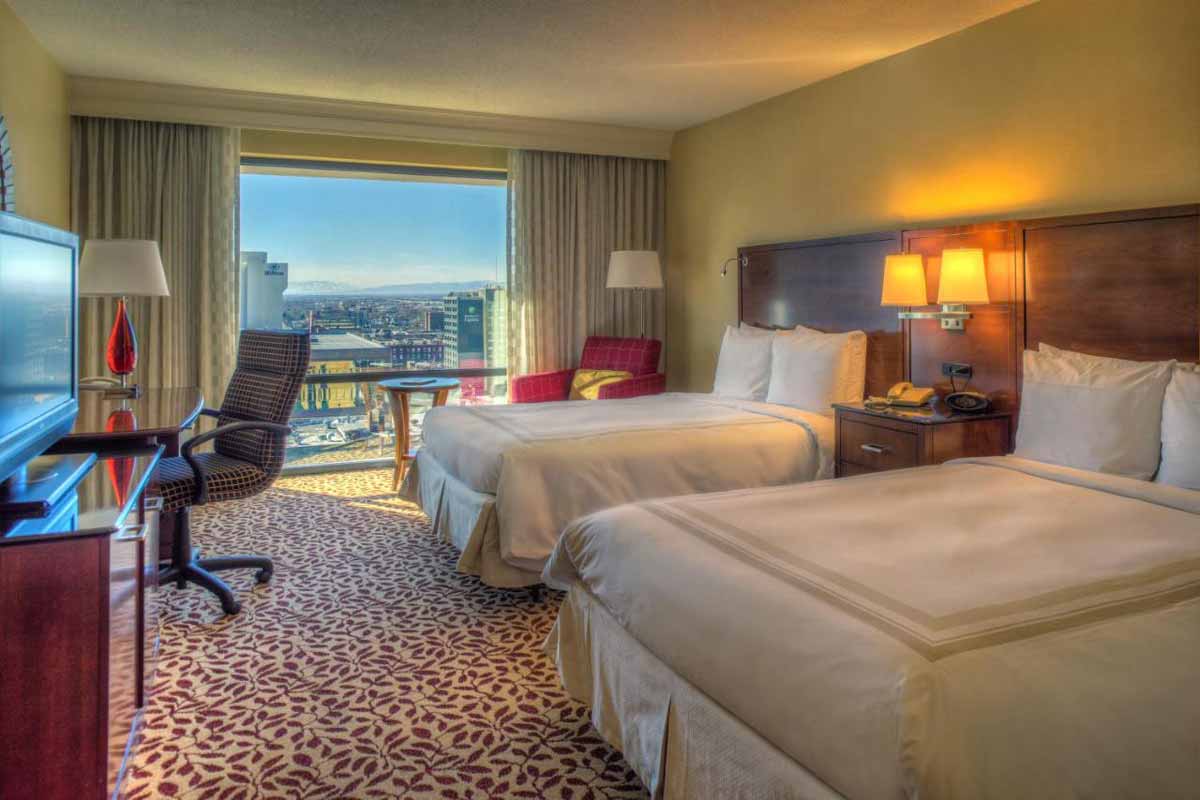 Salt Lake Marriott Downtown at City Creek is our favourite of the many family-friendly hotels in Downtown Salt Lake City. They offer bowling and offsite tennis, both of which are cool sporty things to engage yourself in.
Marriott offers interconnected rooms if you're a bigger party, so it'll feel just like home! There is a restaurant that offers all-day service, as well as room service.
Comfort Suites Airport
££
North Temple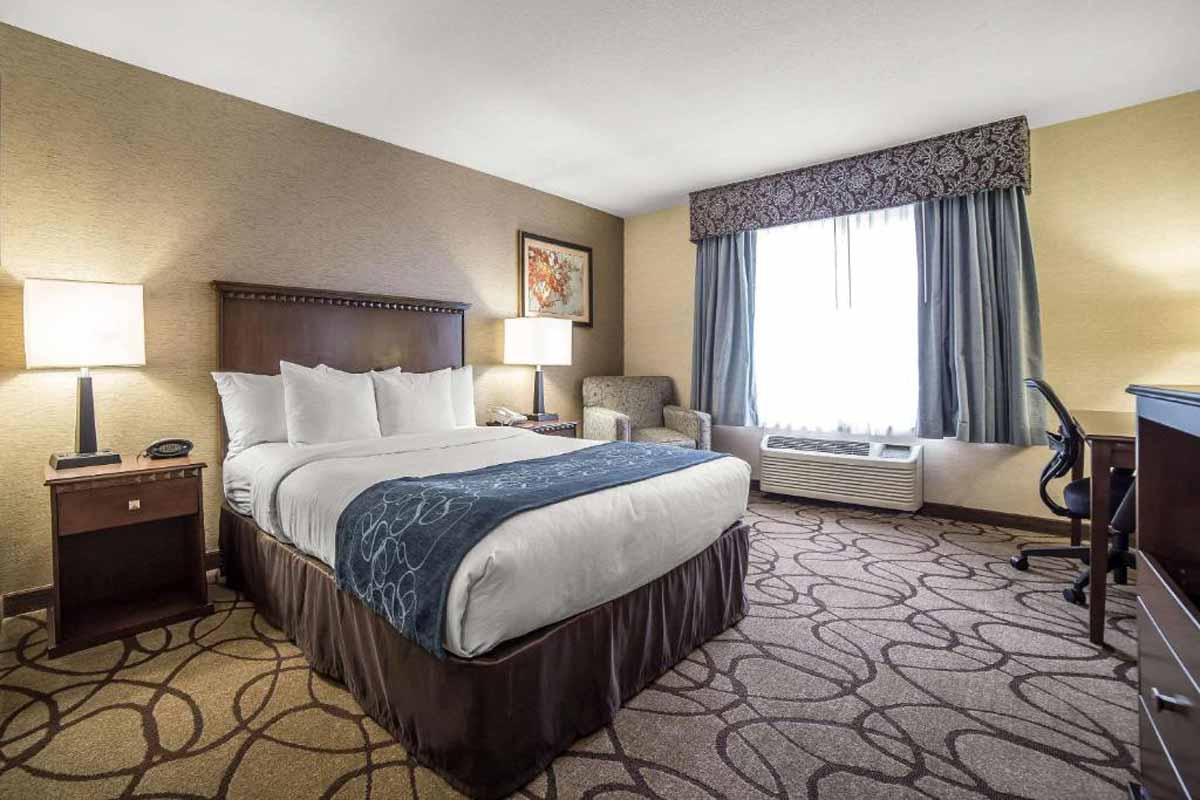 Taking their name seriously, Comfort Suites offers 24 hour airport shuttles, complimentary breakfast, and free WiFi in their cozy rooms.
Whether you're traveling for business or pleasure, this hotel has thought of it all. The fitness suite is a decent size, so there's no reason (or excuse!) to skip a workout on vacation. Unless you want to. We won't judge.
One thing to note is that there is a mix of smoking and non-smoking rooms, so ensure you double check which one you have booked if you're a non-smoker.
Sonesta Simply Suites
£
North Temple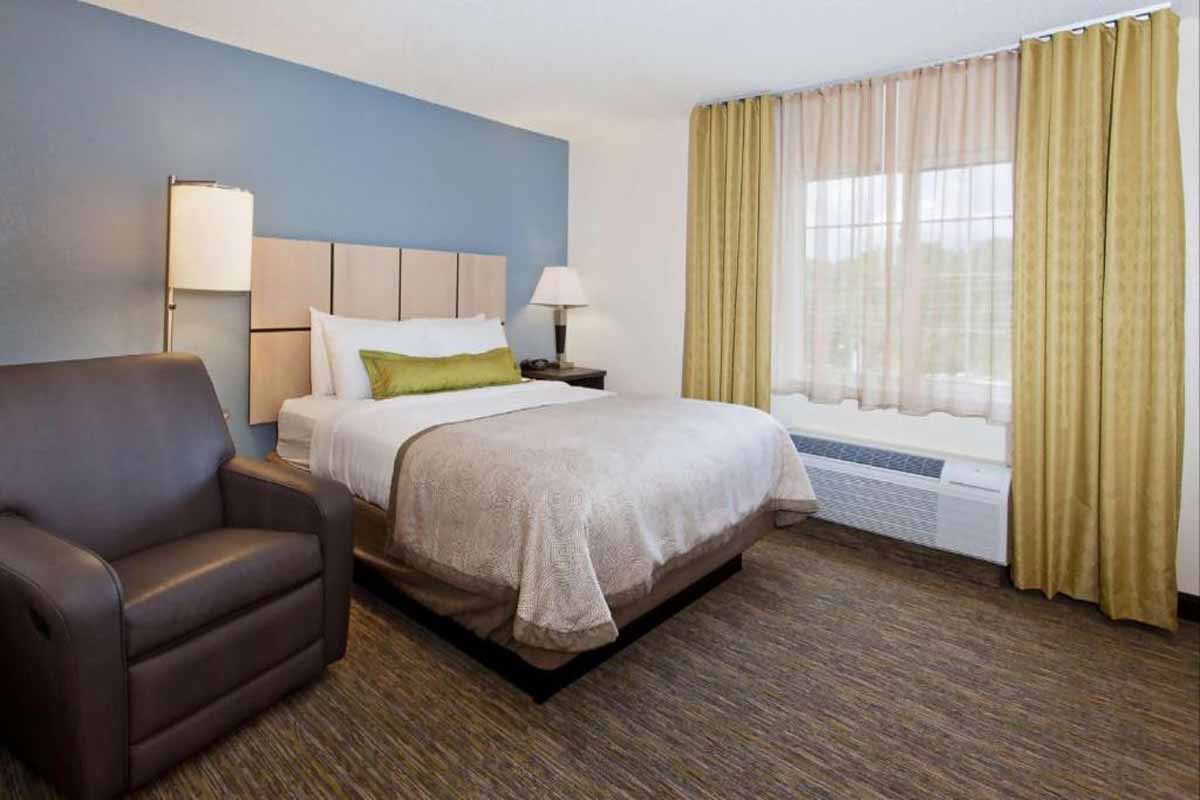 Traveling with pets and/or children? Listen up. Sonesta Simply Suites has you covered – this hotel is pet friendly and allows little ones to stay for free.
Rooms are rather spacious, which is ideal if you're a larger group (or your furry friend is coming along for the ride). There's even a conference center on site for those traveling for business.
Need to keep the kiddies entertained in the evening? No problem – the hotel has a library that allows guests to borrow movies and music to enjoy, perfect for unwinding after a day of adventure in Salt Lake City.
AC Hotel
££
Downtown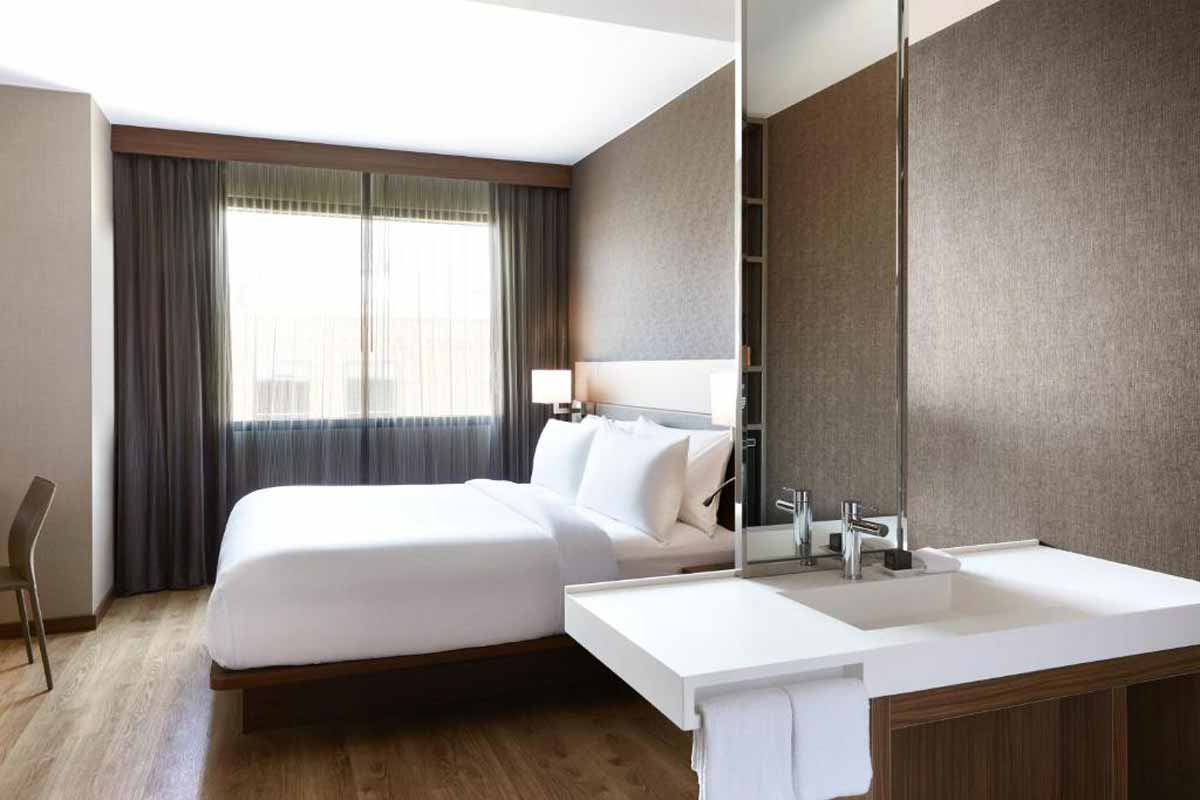 Ok, AC Hotel – we see you. This option might be teetering just on the expensive side of mid range, but it has all the perks of a 5 star spot.
The Queen Room with City View is our room of choice; decor is modern, bright, and swanky, and the views are to die for. And, with an excellent breakfast available for around ten dollars, you'll be more than set up for the day.
Residence Inn
££
Glendale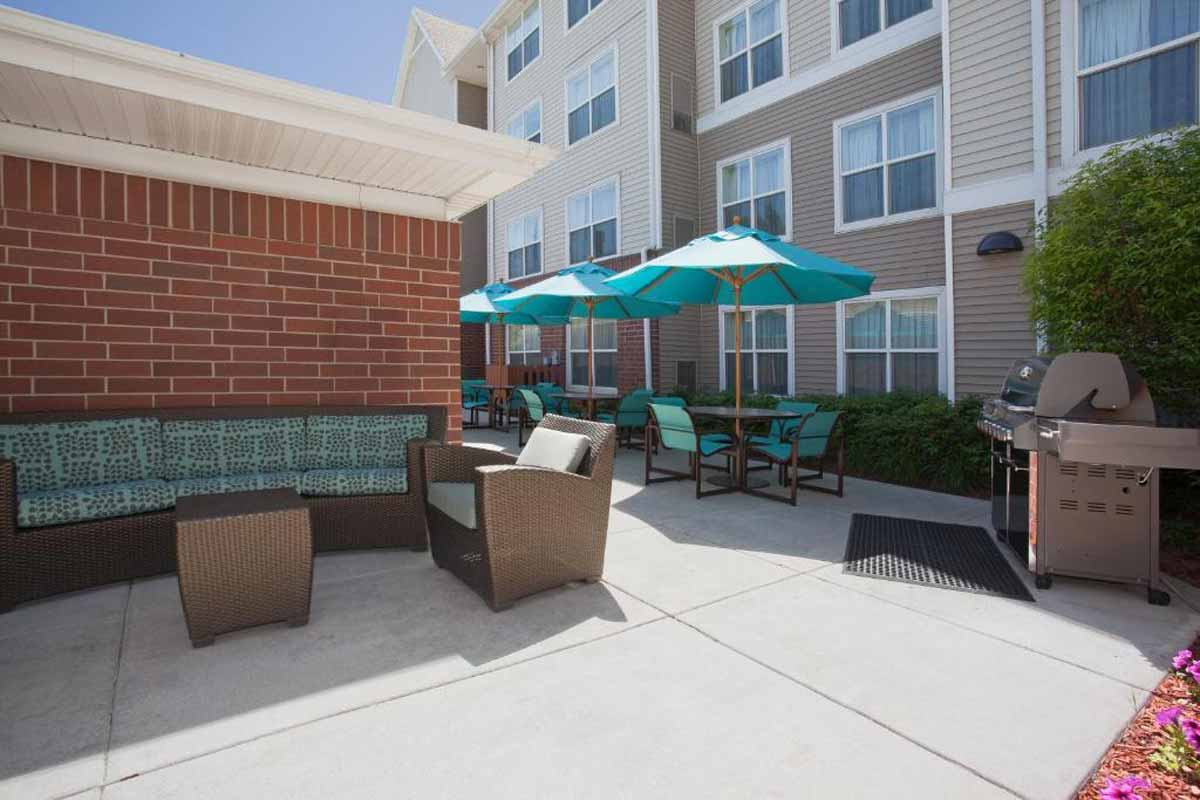 Another airport hotel option that's ideal for those traveling with kids, Residence Inn boasts a pool, a golf course, and paid parking on site. Kids stay free, and breakfast is complimentary too.
The decor might be on the (slightly) drab side, but everything is spotlessly clean and rooms are fully equipped with kitchenettes so that you can warm bottles, prepare snacks, or simply make a cuppa and chill. Whew.
Best Western Plus Airport Inn & Suites
££
Glendale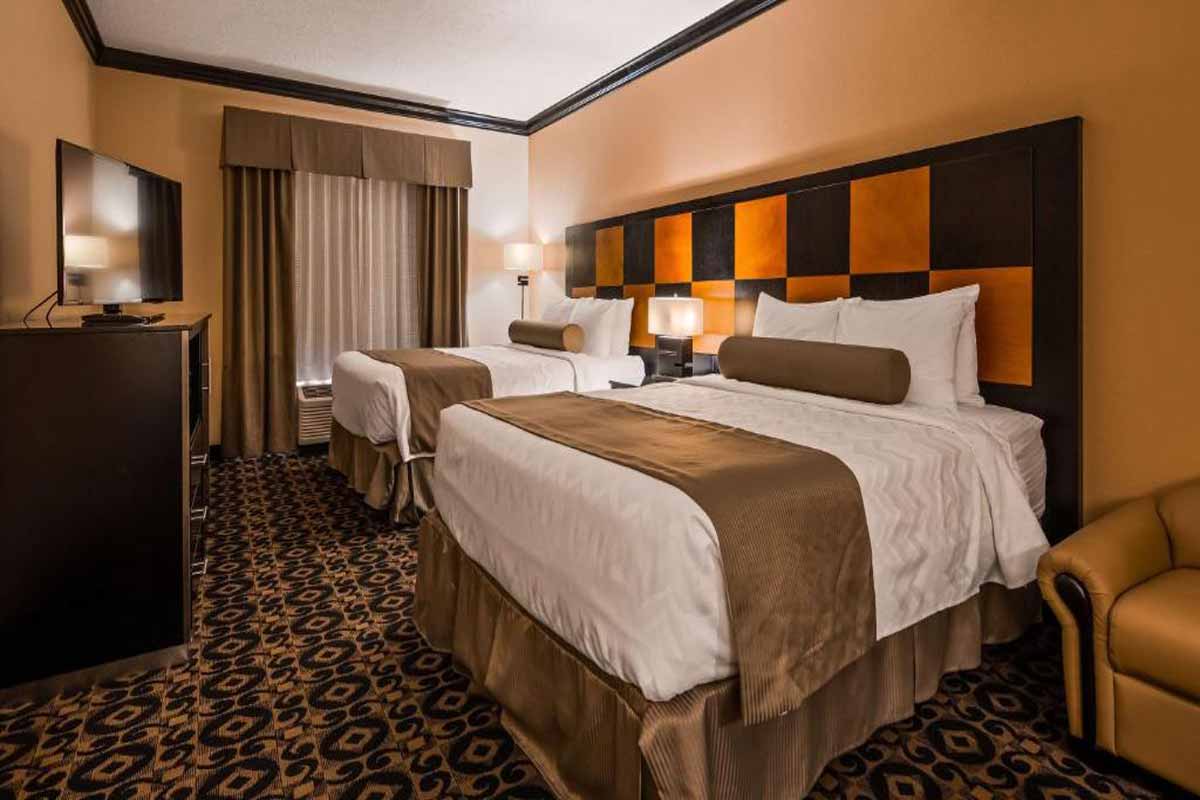 Offering value in spades, this Best Western Plus offers free transportation from the airport – a huge plus for those with antisocial flight times.
Business travelers will make use of the spacious desk in their room and, if you book an extended stay, your room will be equipped with a mini fridge to keep you well-fed too.
For those leaving their laptops (and stresses) behind, this is a great budget option. We'll level with you, the rooms look a little bit outdated – but who cares when the price is this good?
Sheraton Salt Lake City
££
Downtown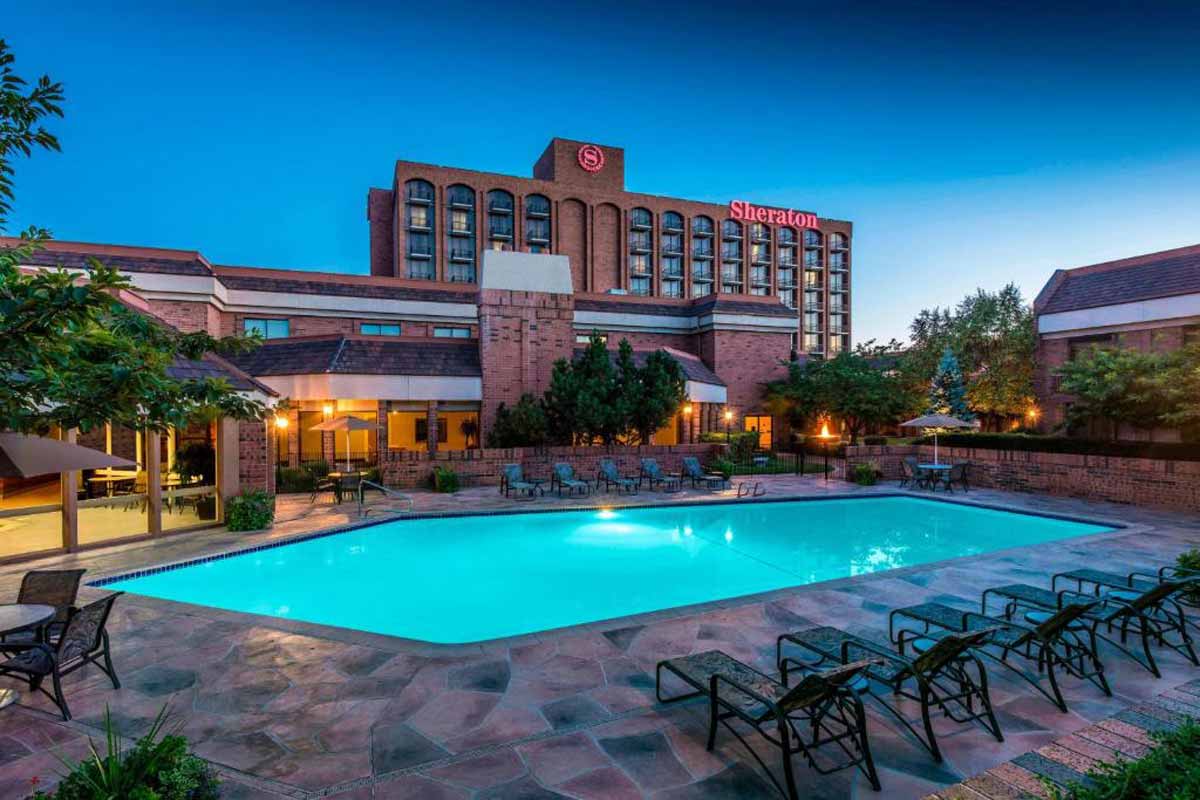 If in doubt, a Sheraton is always a shout.
That's certainly the case here, especially for those dreaming of beautiful mountain views in Salt Lake City.
As expected from a Sheraton, the rooms are uber-sophisticated and filled with dark wood furnishings and gargantuan fluffy beds. Good luck trying to peel yourself away.
Bonus: Pets are allowed, so your furry friends can enjoy their stay at Sheraton just as much as you can (if not more, they really do get treated like royalty). There's a fancy lounge and skiing facilities available too, so an incredible vacation is guaranteed.
DoubleTree Suites
££
Downtown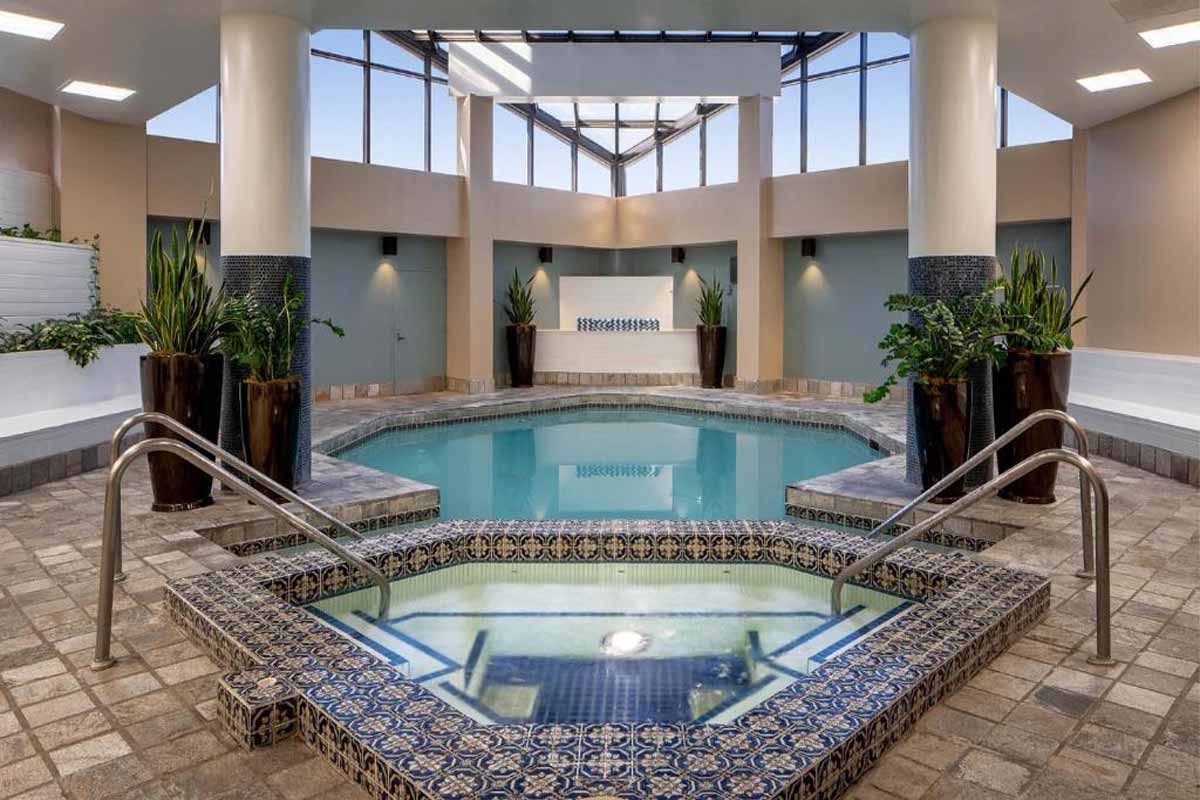 Just a few blocks away from Temple Square, DoubleTree Suites Hotel is a great mid-range option for business travelers – there are plenty of conference facilities and cozy meeting rooms for any important Zoom calls.
The rooms excel in their simplicity – don't expect big, fancy finishes, DoubleTree is the King of minimalism. Snag it just right and you'll get an excellent view, too.
And, should the midday munchies strike, the onsite restaurant serves up an array of classic American dishes for you to choose from.
Fairfield Inn & Suites
£
Murray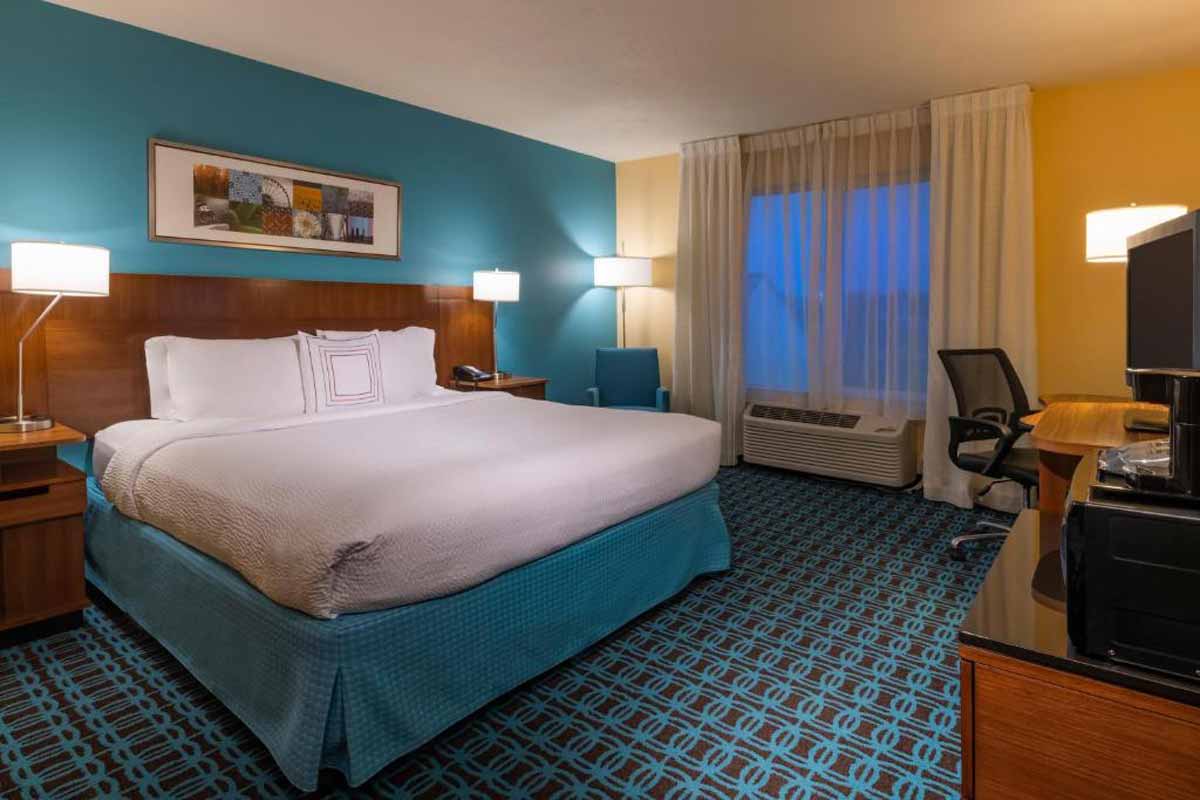 Fairfield is one of the best cheap options for hotels in Salt Lake City. It's just ten minutes from the buzzy Downtown area, and it isn't very far from the airport either.
We'll be honest, the rooms aren't going to be winning style awards anytime soon, but they are comfortable and fully-equipped. That's what matters.
Breakfast is complimentary so you can fill your boots before a day of hiking (or shopping… Or more food – totally up to you) and there's a pool and fitness center that guests can make use of.
Courtyard
££
Glendale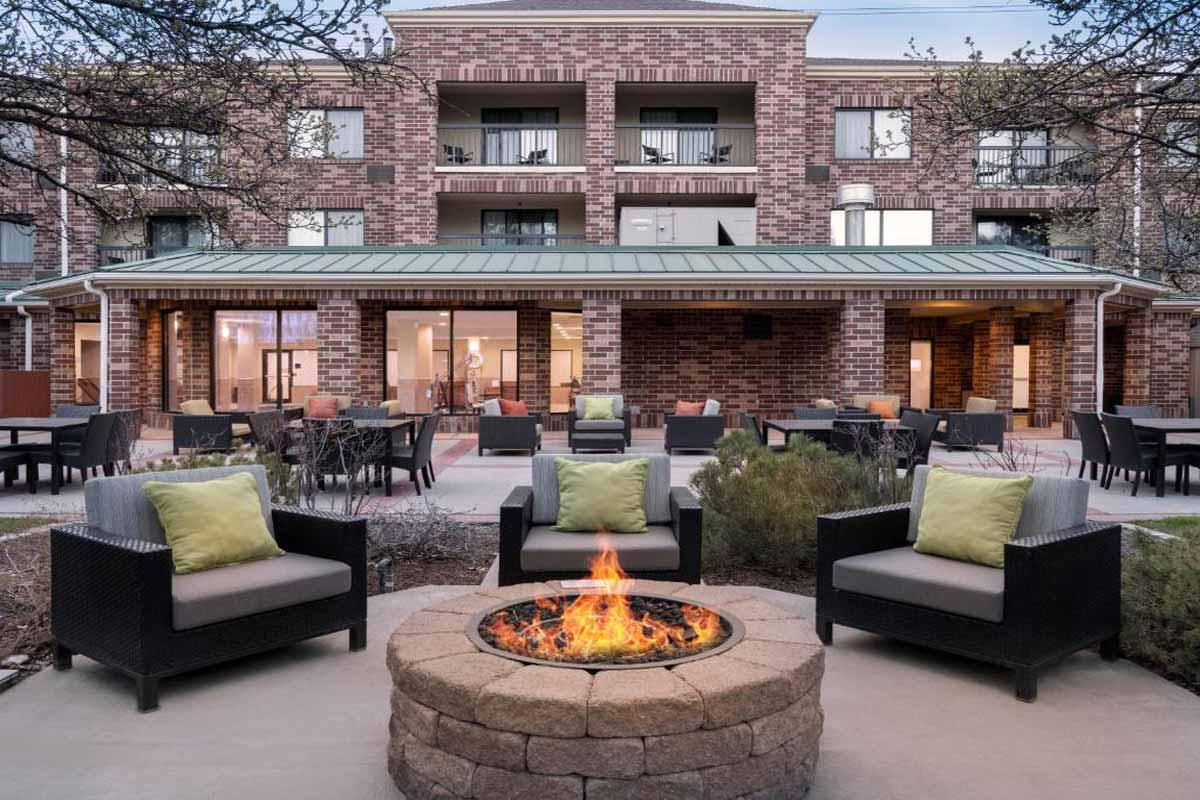 For travelers looking for hotels near the airport, Courtyard is a brilliant option.
The bedrooms offer the utmost comfort, featuring plush bedding, tea and coffee making faciltiies, and a large bathroom.
Oh, and if you're a food connoisseur – or just a fan of the foodie life – you will absolutely love the local eateries that Courtyard is situated next to (Perkin's is a particular highlight).
Homewood Suites
££
Downtown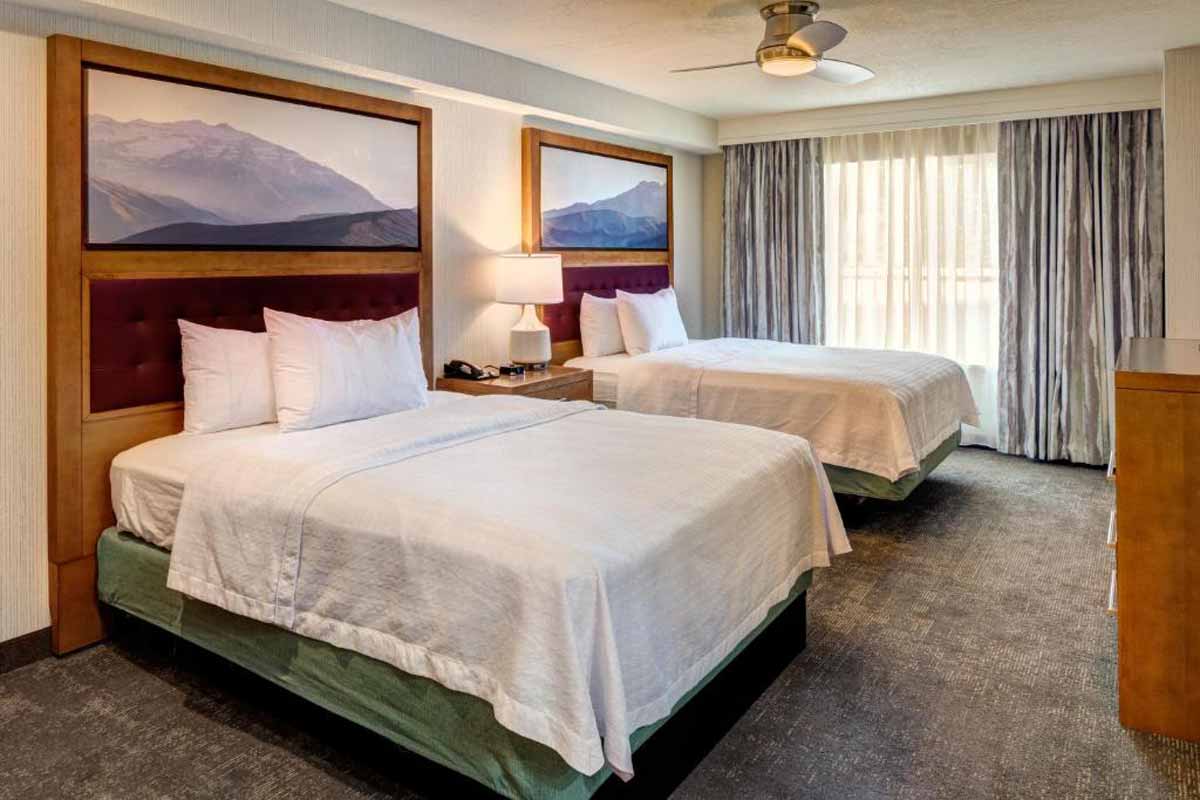 Homewood Suites might as well rename themselves as Cozy Suites, you seriously won't want to leave. Rooms feel like a home away from home – that is, if your home is super stylish and spacious AF.
With full size kitchens and grand dining tables, this is less of a place to bed down and more of a place to chill, which is ideal if you're spending more than a few days in Salt Lake City and are looking for a hotel to relax in.
The epic swimming pool, gym, and BBQ facilities help, too.
SpringHill Suites
££
Glendale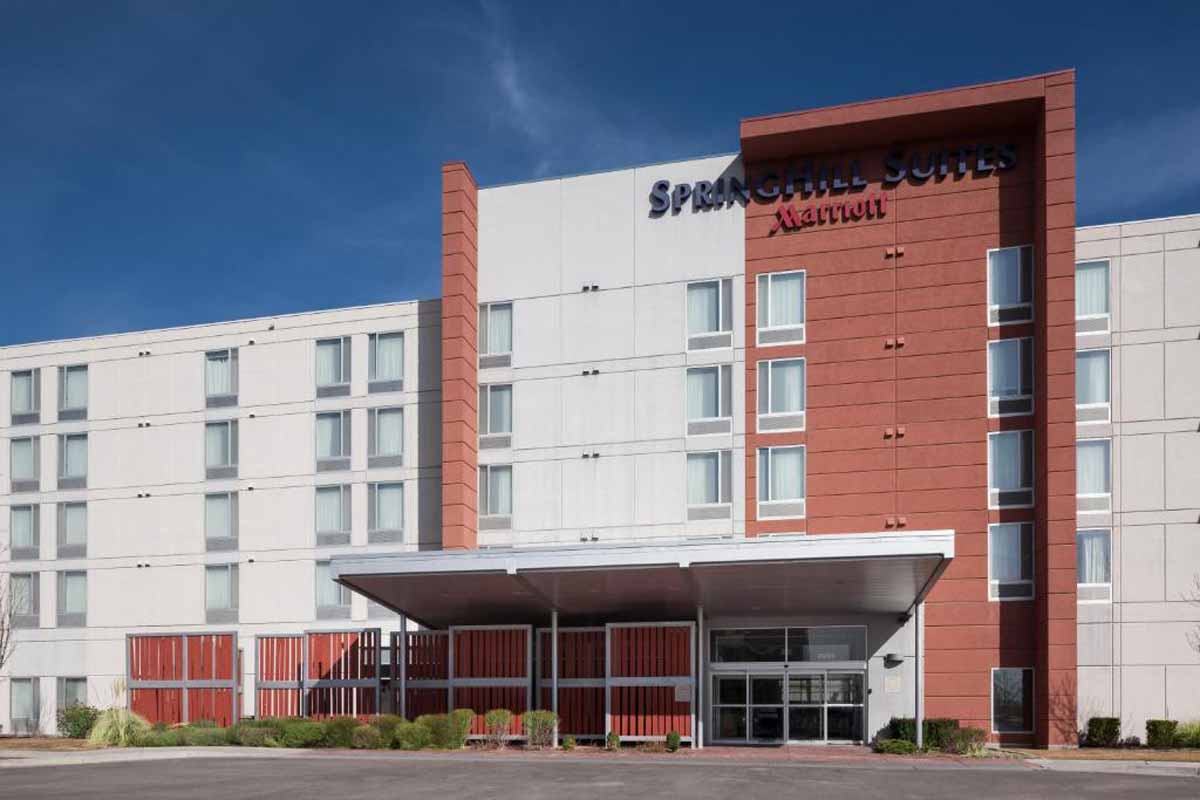 If sticking to a strict budget is an important part of your trip, our top recommendation for Salt Lake City cheap hotels is the SpringHill Suites.
This mid-range hotel offers a variety of room types, each come equipped with a small (but totally functional) kitchenette. Not that you'll need to flex your cooking skills – breakfast is complimentary.
Little ones stay for free too, making this one of the top hotels for families visiting SLC.
Super 8
£
Glendale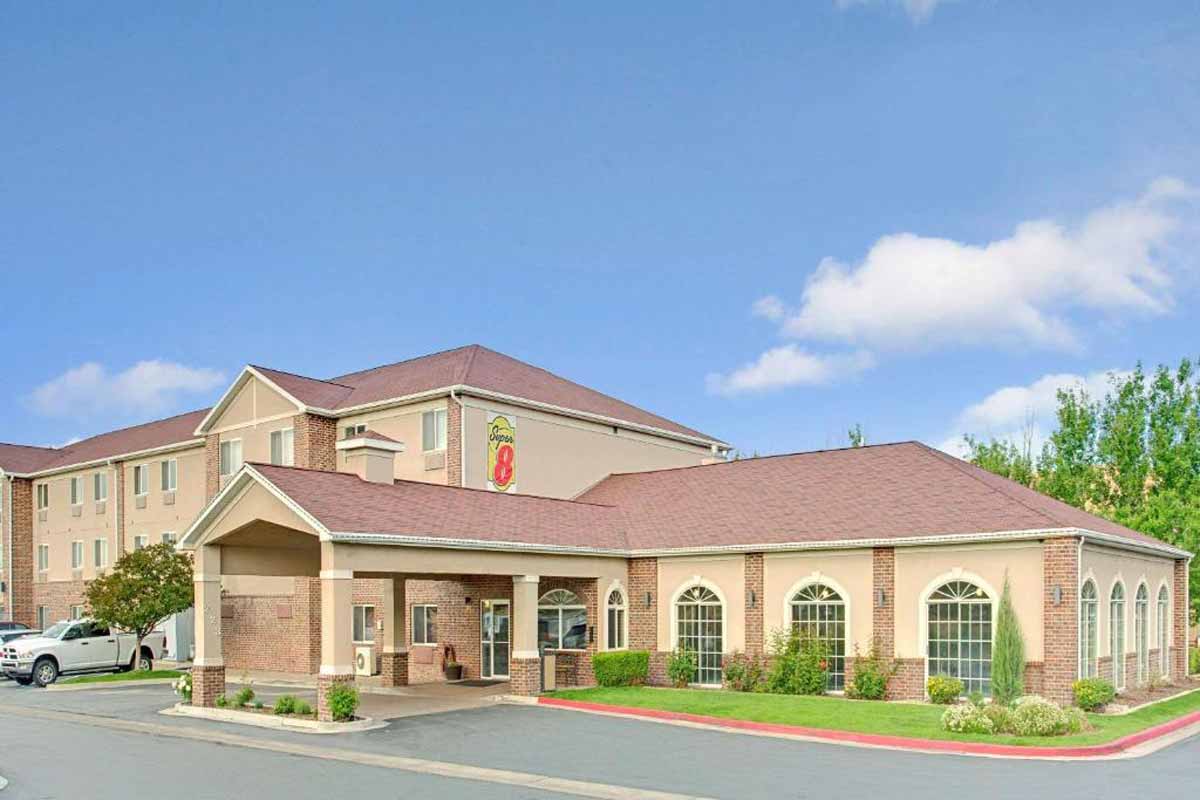 Super 8 might be one of the cheapest options in this guide, but it's a Wyndham – so high quality rooms are a given. This family-friendly hotel offers free breakfast and free parking, and there's even a pool for the kids (and big kids) to enjoy.
The hotel is located just outside of the Downtown area, near the airport, so you'll enjoy a quiet and peaceful stay.
Microtel Inn & Suites
£
Glendale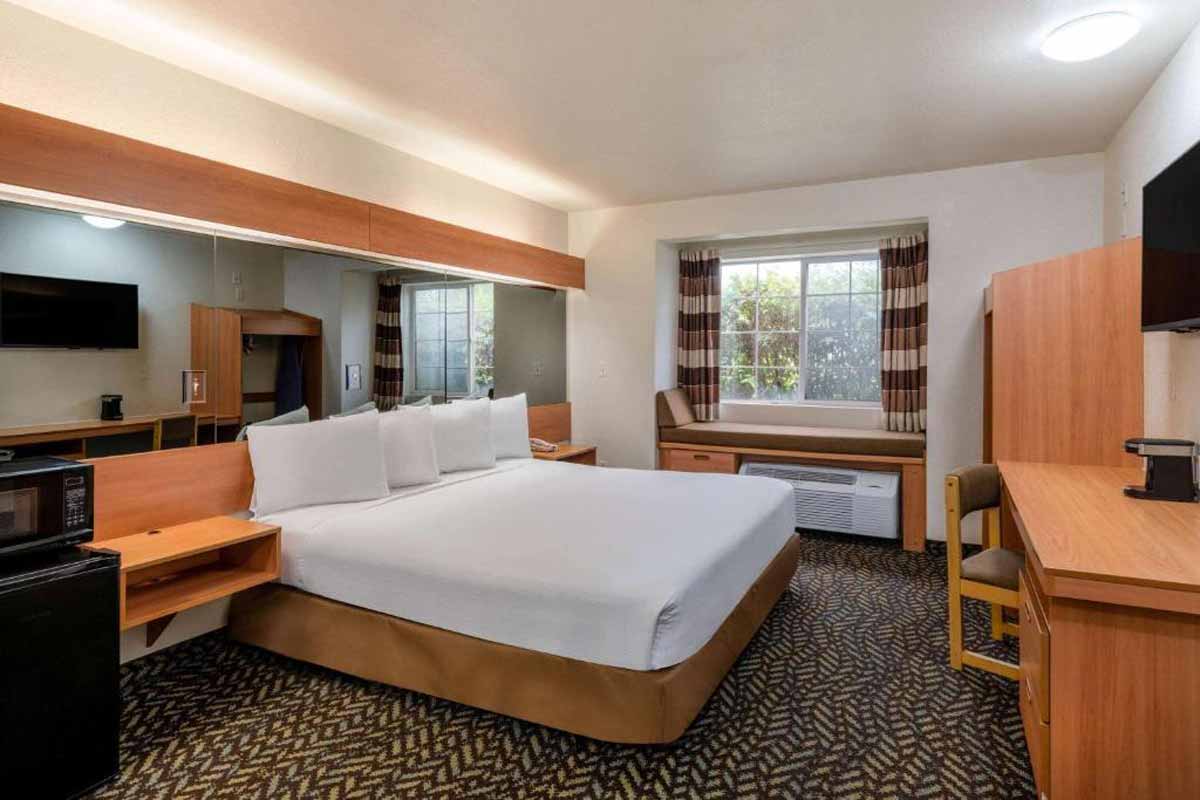 Spending a couple of days in the city before flying somewhere new? Consider staying at Microtel Inn – mainly for ease of transport, but also because this hotel offers impeccable value for your hard earned cash.
Situated close to the International Airport, there's free parking and WiFi, and pets are allowed too.
Where some airport hotels can look tired and drab, this option teeters just on the right side of rustic. Rooms are spacious and the perfect place to bed down after a long day of pacing the streets of SLC.
Best Hotels in Salt Lake City: Frequently Asked Questions
What is the Best Area to Stay in Salt Lake City?
When you're looking for Salt Lake City hotels, look for accommodation in Capitol Hill, Downtown, Sugar House, Central City, Sandy, and University-Foothill, as these are the best areas for first-time visitors.
Is Salt Lake City Walkable?
In short – yes, Salt Lake City is very walkable, with the Central City area being crowned the most easily walkable part of town.
Is Salt Lake City a Safe Place to Visit?
Salt Lake City is relatively safer than most places, with Downtown and Central City being our preferred places to visit.
How Much Does a Hotel Cost in Salt Lake City on Average?
The per night cost of hotels depends on how luxurious it is, with mid-range hotels costing approximately $70 per night while luxury hotels in Salt Lake City can run up to $200 per night.
What is the Most Luxurious Hotel in Salt Lake City?
Of all the stunning hotels in Salt Lake City, there's one that really stands out – the Grand America Hotel; it's incredibly luxurious both in terms of cost and services.
How Old Do You Have to Be to Get a Hotel Room in Utah?
Most hotels in SLC allow those above 18 years of age to check-in. That said, there are a few that allow 21+ only. Check this before booking or ring them for more up-to-date information.
Do You Need a Car in Salt Lake City?
If you're spending most of your time Downtown, you won't need a car. However, if you plan on going out and about to the likes of Park City, you'll need a car to get around.

You can rent a car or use ride-hailing apps.
Practical Tips to Consider Before Booking Your Salt Lake City Hotel
Now that we've told you what the best hotels in Salt Lake City are, here are some tips you should consider before deciding where you'd like to stay:
Check the hotel's cancellation and refund policies. If the last few years have taught us anything, it's that cancellation policies are crucial.
If you're taking a flight, check if the hotel offers an airport shuttle service. Trust us; it'll make your life much easier when you don't have to drag around your luggage.
Always check what benefits and amenities are offered within your package. The hotel may have free WiFi and a swimming pool, but it's not guaranteed that you'll have access to it if you go for a cheaper package.
If you'll be arriving in Salt Lake City during "odd hours," such as after 11 pm or in the middle of the night, it might be helpful to ensure your hotel's check-in timings. Go for 24-hour check-in/check-out for convenience.
If you're driving your car or will be renting one in Salt Lake City, make sure that you check whether your hotel charges guests for parking and how much. It could add up to a huge bill.
Salt Lake City Hotels: Read Next