Camping at Bryce Canyon is one of the top outdoor experiences in Utah. Discover the top sites for Bryce Canyon camping with this comprehensive insider's guide.
Looking for the best Bryce Canyon National Park campsites in southern Utah? You've come to the right place.
The stunning red landscape has mesmerizing slot canyons and unique wildlife dotted across its plains. And, spending a few days camping at the national park gives you quick access to plenty of the brilliant things to do in Bryce Canyon.
From camping surrounded by towering ponderosa pines to trekking the best hiking trails in Utah, you're sure to have a fantastic time.
Ready? Let's dive into some top camping sites inside and around Bryce Canyon National Park.
Best Spots for Camping in Bryce Canyon
North Campground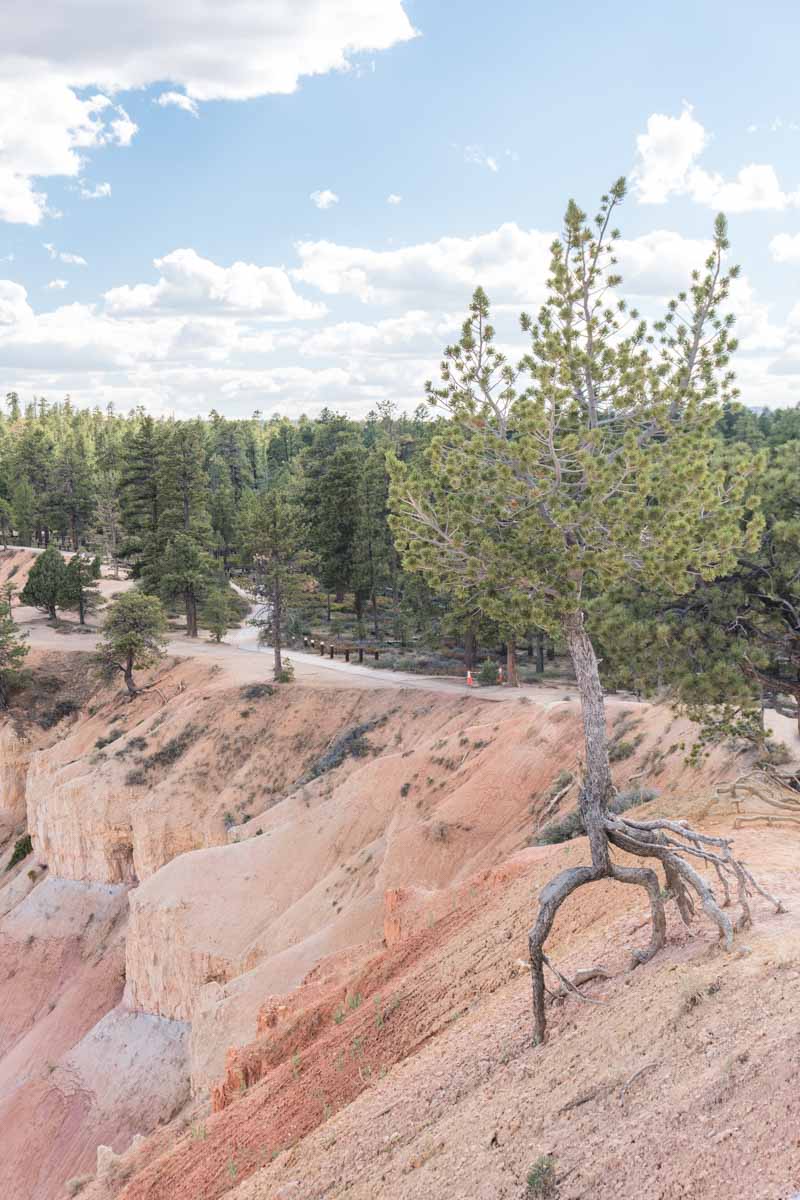 Surrounded by massive pine trees and spreading over rolling hills, the North Campground is arguably the best Bryce Canyon campground.
It gives you easy access to the Rim Trail, where you'll get scenic views of the Bryce Canyon amphitheater overlooking the coral-colored hoodoos. You'll also get to hike to Sunrise Point, one of the most beautiful overlooks in the park.
This campground has over 100 sites divided into four loops: A and B are for RV camping, while Loops C and D are for Bryce Canyon tent camping, though all loops permit the pitching of tents.
Another great thing we love about North Campground is that it sits just across from the Visitor Center – an excellent starting point for your venture into the park. Here you can get maps, pick up ranger tips, use the restroom, and catch shuttles to other parts of the park.
Note: None of the sites have water, electrical hookups, or a sewer system. But you'll find portable water, a dump station, and a camp store with laundry facilities.
Top Tip: See the top spots in the park with a Bryce Canyon three-hour sightseeing tour.
Sunset Campground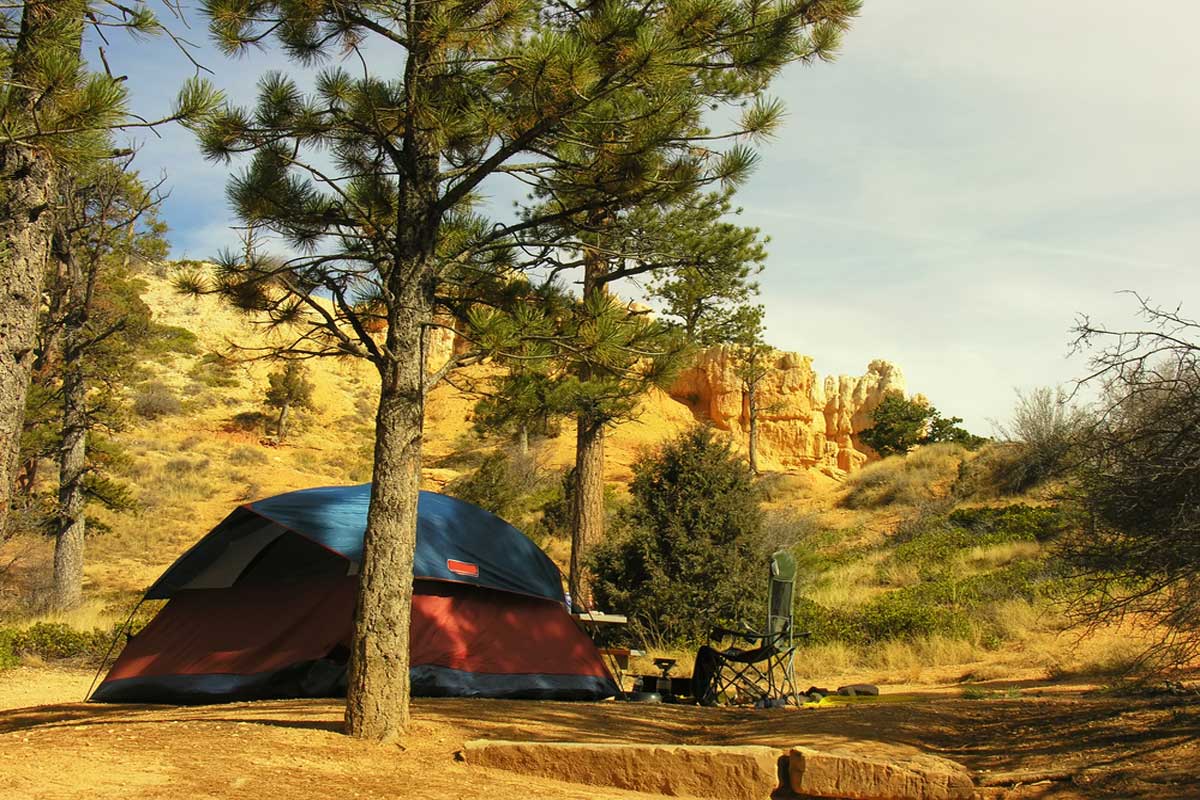 Sunset Campground is the second and only other campground located inside Bryce Canyon National Park. It's centrally located, just a mile and a half from the Visitor Center and west of Sunset Point.
The setting at Sunset Campground is similar to the one at North Campground – minus the hills. Sunset Campground has 99 sites divided into three loops. Loop A is for RV camping, and Loops B and C are strictly tent-only.
If you're an enthusiastic hiker, camping at Sunset Campground puts you within a 15-minute trek to hiking trails like the Navajo Loop and Queens Garden Trail. You'll also be a short hike from the Bryce Amphitheatre and Inspiration Point – some of the best things to do in Utah.
Note: Sunset Campground sites also have no water, electrical hookups, or sewer system. But portable water and other amenities are available near the sites.
Top Tip: Explore the best hikes in the park with a Bryce Canyon hiking experience.
Pines Campground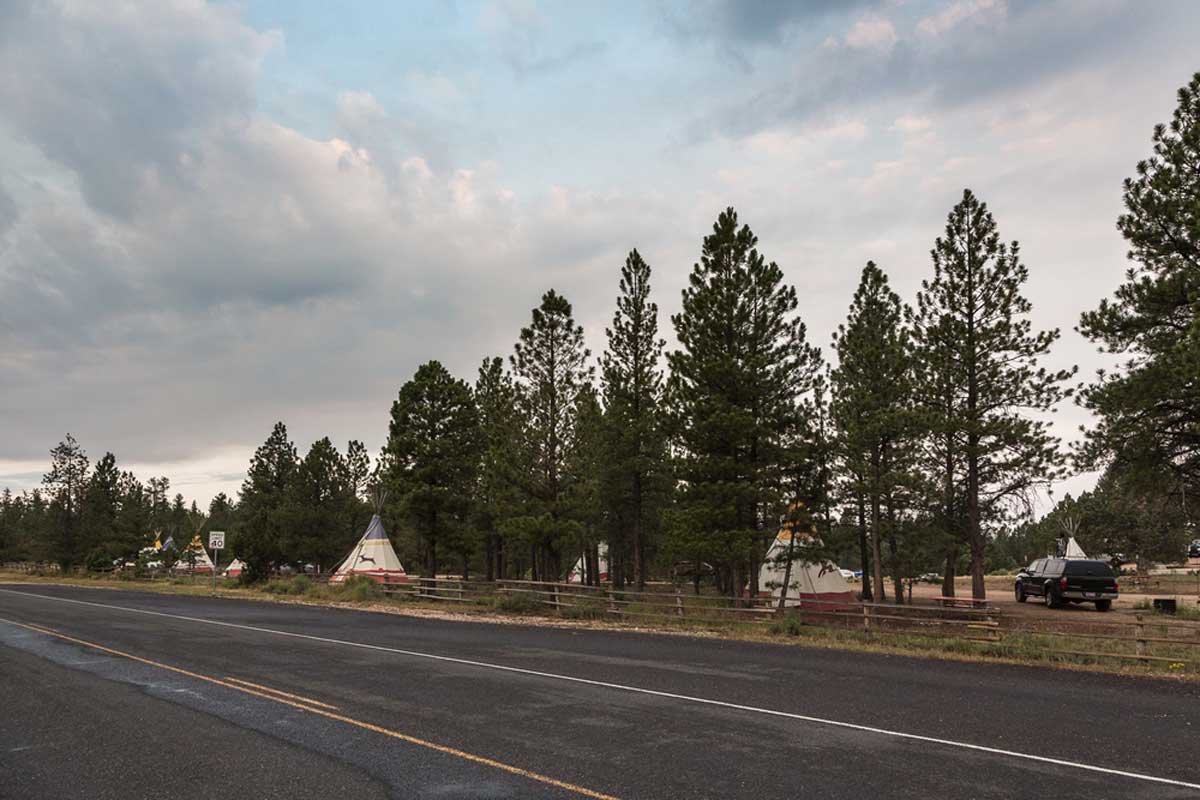 Set off on its own, Pines Campground sits approximately 10 minutes west of Bryce Canyon National Park. This campground is an excellent choice if you're looking for the best RV camping near Bryce Canyon.
RV sites have full water, electricity, and sewer hookups. There are also tent camping sites if you want to spend nights gazing at the starry skies.
The Pines Campground complex sits on two opposite sides of Highway 12. Set among giant pine trees, the 18 sites in the campground are spacious, giving you tranquility and solitude in spades.
You'll also find the Bryce Canyon Pines Motel with a pool, hot tub, and an onsite restaurant — something worth appreciating about Bryce Canyon's Pines Campground.
Ruby's Inn RV Park and Campground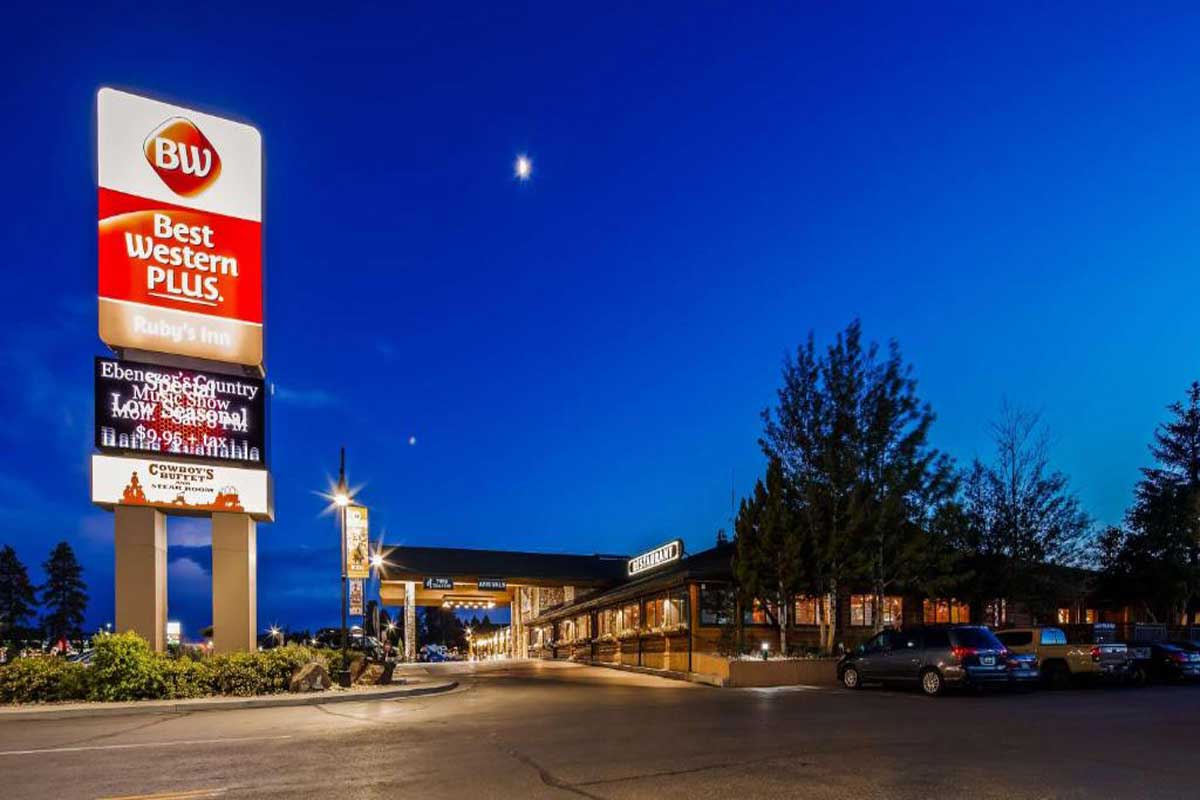 If you can't find a spot in the park's campsites, Ruby's Inn provides the best option for camping near Bryce Canyon. You'll find this expansive RV parking lot and campground just three miles from the national park entrance in Bryce Canyon City.
Ruby's Inn offers visitors various camping options, from RV to teepee tents and cabins. You'll also find plenty of picnic benches, an onsite store, a heated pool, and a hot tub to unwind.
This Bryce Canyon RV camping ground features 150 well-spaced out sites, all equipped with water and electricity hookups.
Spend your days exploring paved and off-road biking trails and hiking in the serene natural surroundings. And end the day off with entertainment courtesy of the seasonally open Ebenezer's Barn and Grill Cowboy Dinner Show.
Nights at Ruby's Inn are starry and ideal for lounging and chilling around the fire pit while sharing stories and gazing into the studded skies.
Top Tip: If you'd like a more sophisticated stay with access to modern amenities like air conditioning and Wi-Fi, Ruby's Inn by Best Western PLUS is closely within reach.
Kings Creek Campground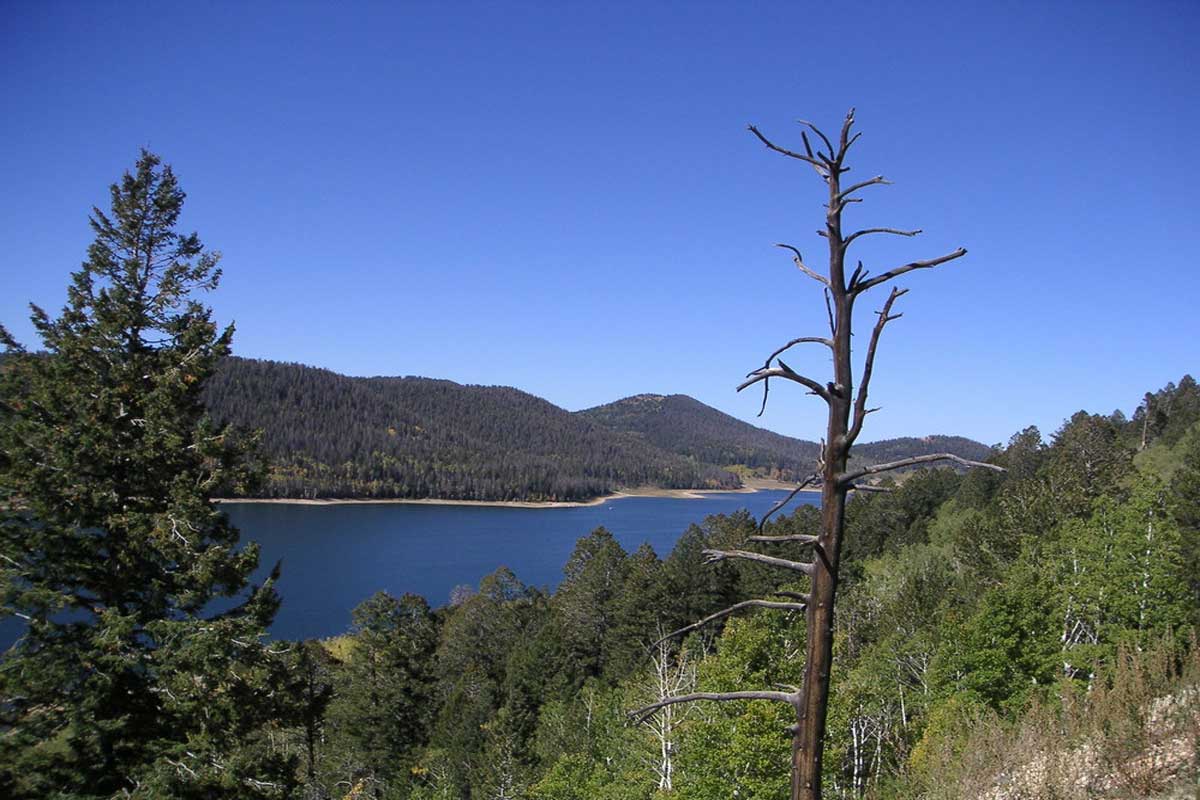 Less than eight miles from Bryce Canyon, you'll find Kings Creek Campground in Dixie National Forest. Nestled amid a ponderosa pine forest, the site sits adjacent to the Tropic Reservoir and is an exciting attraction for nature enthusiasts.
If you're seeking an adrenaline rush, you'll love exploring the thrilling ATV trails. Or opt for a more relaxing activity by going boating or fishing. While camping at the Kings Creek Campground, you'll also have the opportunity to see local wildlife, so don't forget to bring your camera for those all important social snaps.
The campsites are large, giving first-come, first-serve preference to individual campers, while group campers have to book in advance. You'll have access to excellent amenities onsite, like flush toilets and a campground host.
Kings Creek Campground has several paved sidewalks ideal for a casual stroll through the forest, and biking and hiking trails are plentiful near the campground. The King Creek and Chimney Rock trails give you fantastic views of the Bryce Canyon hoodoos from the top and the bottom.
Note: If you find the campground full, drive a little further down, where you'll find ten additional sites, five for individual use and the other five intended for multiple units.
Top Tip: Explore Bryce Canyon's wild west with a horseback ride in the Dixie National Forest.
Red Canyon Campground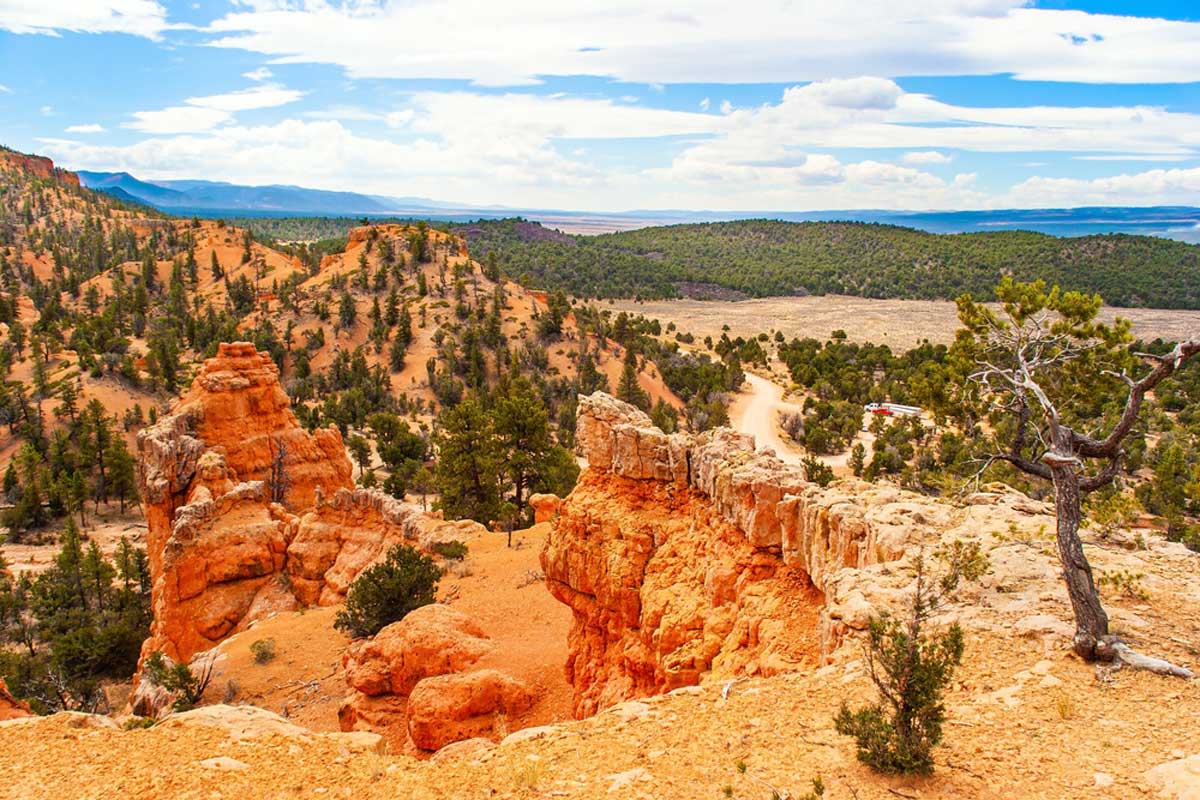 Another excellent place to camp in Bryce Canyon is the Red Canyon campground, also situated in the Dixie National Forest.
This campground is about 14 miles from Bryce Canyon, sitting amid towering pines and along the Scenic Byway Utah State Highway 12. Here, outdoor fun awaits. From extensive hiking and horseback riding trails to motorized adventures like on and off-road mountain biking.
Red Canyon campground features 35 single-family campsites equipped with flushing toilets (a real luxury), drinking water, and showers. Spend time exploring the Pink Clarion Limestone formations, or opt for a laidback birdwatching or wildlife-viewing experience.
Kodachrome Basin State Park Campground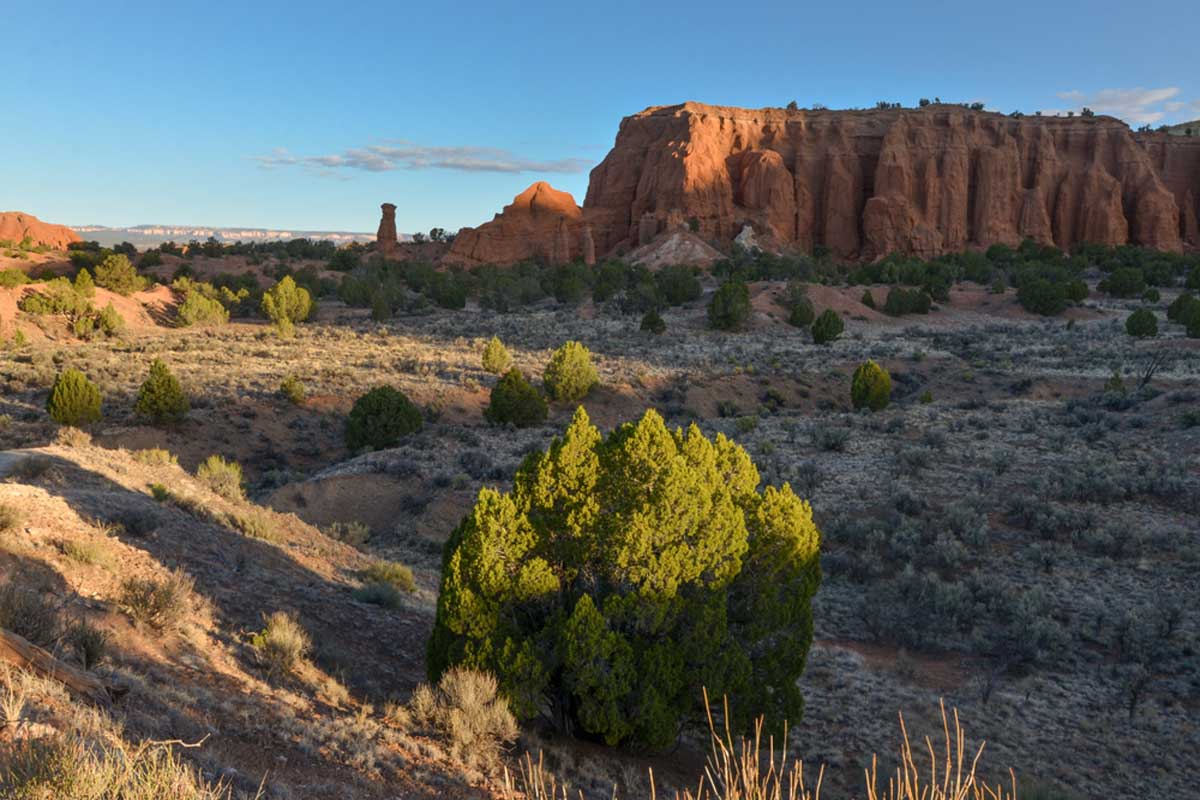 A little less than an hour south of Bryce Canyon, you'll find the intriguing Kodachrome Basin State Park, one of the lesser-mentioned Utah parks.
The park offers scenic views of monolithic stone spires, multi-colored sandstone layers, and fun hikes; that's why camping here is a no-brainer.
You'll find several options at the Kodachrome Basin State Park campground, from yurts and tents to cabins, RV, and trailer sites. These sites feature seating areas with wooden benches and fire pits, perfect for a BBQ in the woods.
The Kodachrome Basin campground features green shrubs and is surrounded by hued peaks. Activities like horseback riding, hiking, and a visit to Grosvenor Arch — an impressive intricate double arch – are all within close proximity.
Top Tip: If you're looking for backcountry camping in Bryce Canyon, look no further than the Bryce Country Cabins. The quaint log cabins come fully equipped with modern facilities and rustic but charming wooden furnishings.
Dispersed Camping at Dixie National Forest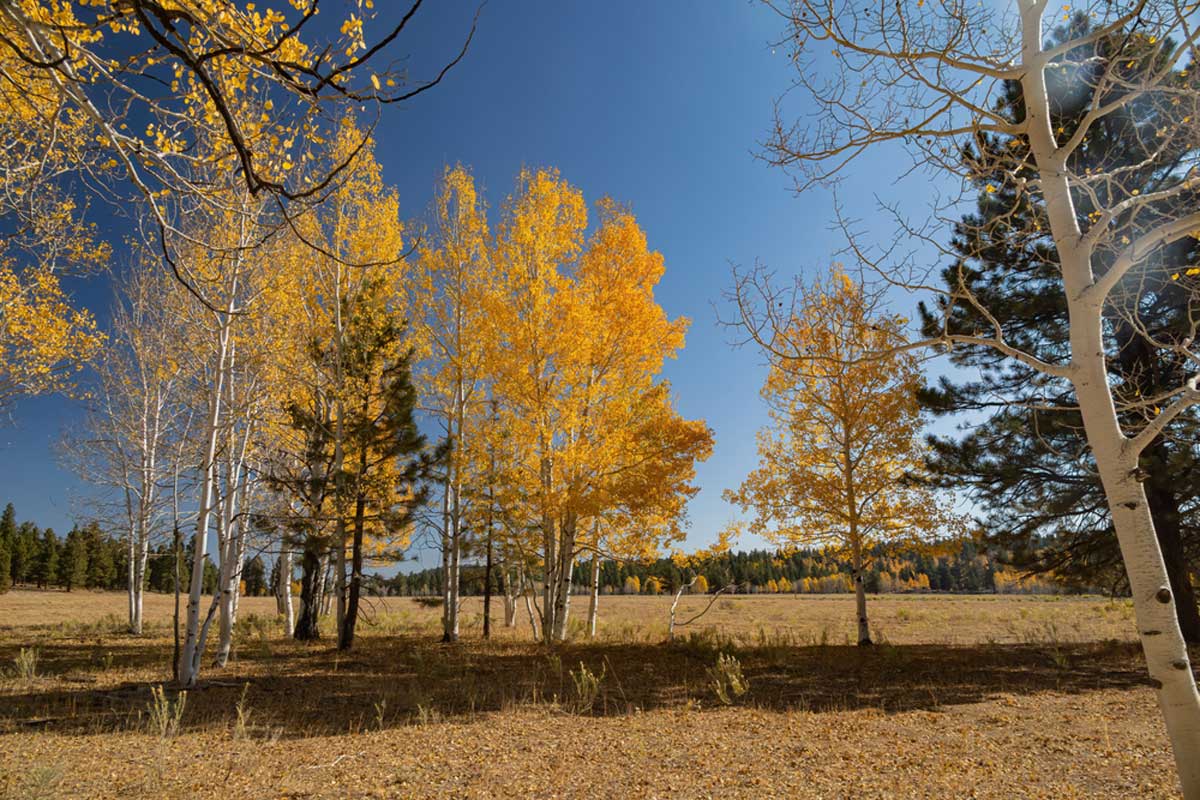 If you're looking for dispersed camping (that's where you stay outside of a designated campground) near Bryce Canyon, the East Fork and Dave Hollow site in Dixie National Forest is where you'll want to stay.
Most outdoor enthusiasts will agree that dispersed camping is an excellent way to unplug and connect to nature. And the best part? It's one of the few sites for free camping near Bryce Canyon.
The campground has no facilities like trash removal, water, or electricity. Some dispersed camping sites have picnic benches and fire pits, but these are quite limited. Dixie National Forest is vast and full of roads and trails that are yours for the taking — free of charge.
While dispersed camping is a budget-friendly option for Bryce Canyon National Park camping enthusiasts, strict rules apply. You must set camp no more than 150 feet from a road or route and 300 feet from a water source or stream.
Practical Tips for Booking Campsites Near Bryce Canyon
There are only two Bryce Canyon National Park campgrounds; the North and Sunset. These can get filled quickly, so we encourage you to book in advance if you want to camp in the park.
If you're looking for the best sunrise and sunset spots in Bryce Canyon, look no further than the North and Sunset Campground, situated less than two miles from the Visitor Center.
RV camping near Bryce Canyon is very popular, so you'll quickly find plenty of sites (some with full water and electricity hookups) solely designated for RV campers.
Camping in & Near Bryce Canyon: Map
Bryce Canyon Camping: Read Next