Looking to go on a Southwestern adventure road-tripping through Utah's National Parks? Don't miss out on this 8-day Utah itinerary. From practical tips and fun activities to suggested stays at cosy hotels, this itinerary for Utah's National Parks has you covered.
There's something mystical about this land of towering hoodoos and vertiginous canyons. Something that doesn't feel quite of this earth, even though its most striking features are made of it.
Grey tarmac transforms itself into a portal between galaxies as you move between first one National Park, then another, bounded by lines of yellow and dotted white.
The road is as much a part of the adventure as the places themselves.
Ready to set off on your Utah road trip? Let's go!
Handy Tips for Planning Your Utah National Parks Road Trip Itinerary
Group Tour or Independent Travel?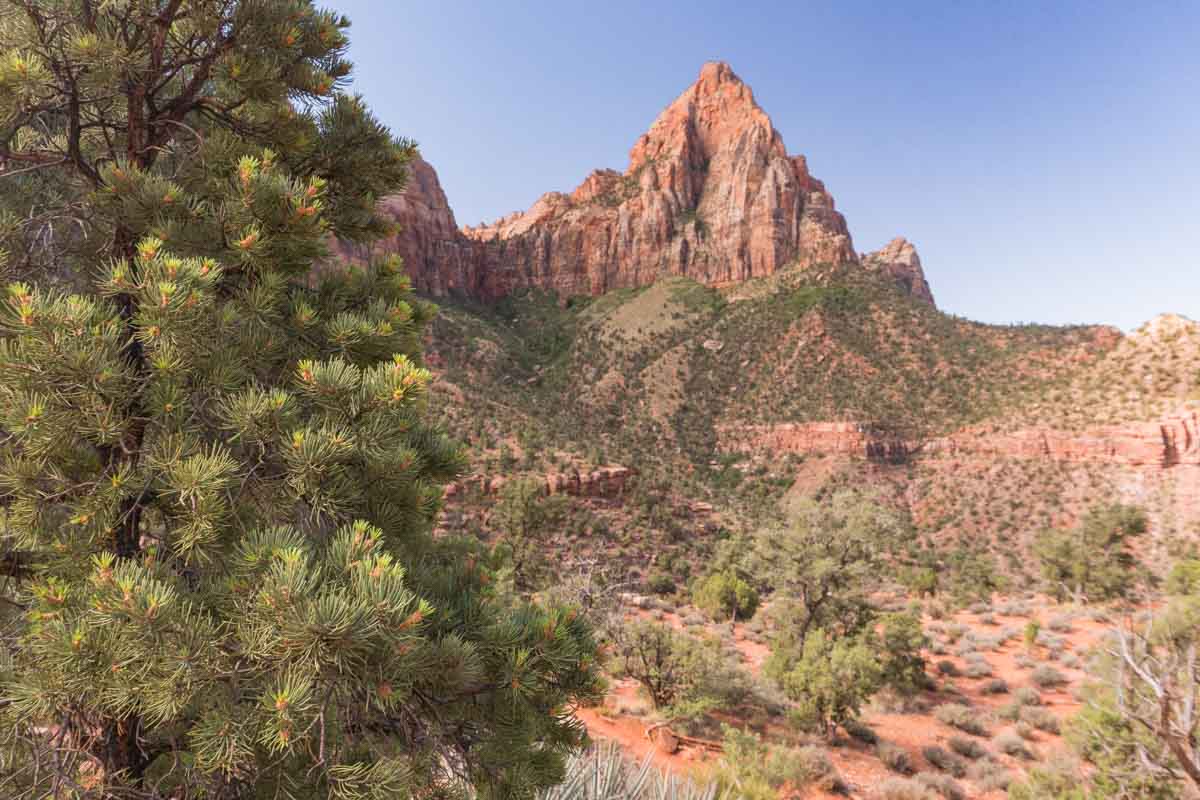 Your budget, personality, and hobbies largely influence your preferred form of travel.
Independent travel can be cheaper, more flexible, and offers a truer local experience – it also means you can tailor your trip to your exact preferences. There's no need to stop off at an obscure destination that doesn't interest you because Sally from Miami fancies it.
If, however, the idea of travelling independently and planning a trip totally solo stresses you out, G Adventures' Hiking Utah's Big Five Tour is an excellent option that ticks all the basics off. Though, it's not as in depth as my wonderful itinerary (wink wink).
Whatever you select, ensure your Utah Parks road trip is memorable and enjoyable.
Flights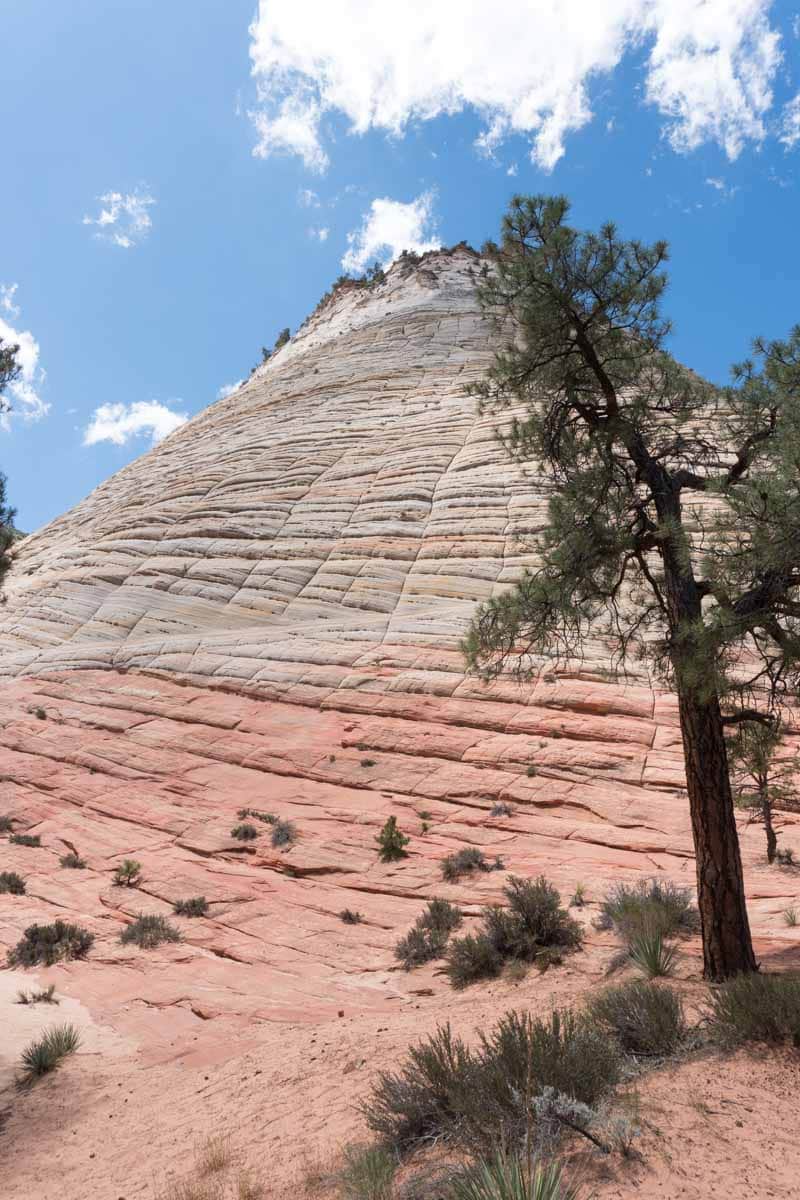 The vast majority of people will need to catch a flight to explore The Big 5. Harry Reid International Airport (LAS) is the most convenient airport and offers plenty of car rental pick-ups for a Las Vegas to Utah road trip.
Direct flights are available from London Heathrow to Las Vegas Airport via both American Airlines and British Airways.
Though, you'll often save yourself some serious cash if you're happy to take a layover in another major US city. Weigh up whether your time and effort is worth the extra splurge.
If you're travelling domestically within the USA, Spirit, Jetblue, and United Airlines also fly directly to LAS.
Renting a Car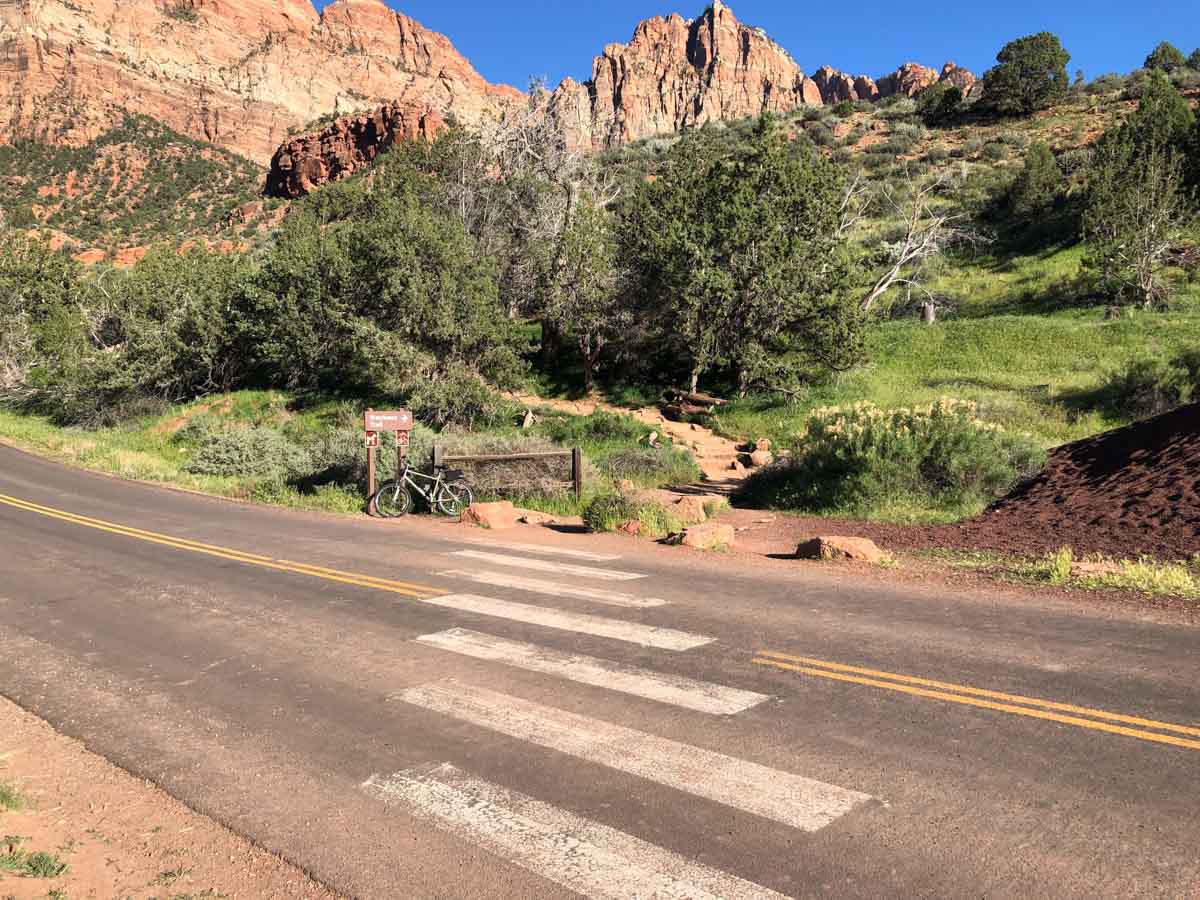 Looking for an off-road vehicle or a larger car for your Utah 5 National Parks road trip? Rent a car near Harry Reid Airport. You can choose anything from Hertz and Thrifty at the airport's Rent-A-Car Centre.
The Rent-A-Car Centre is five km south of Harry Reid International Airport. In addition, renting a car for your Utah road trip has several benefits.
Firstly, you can get roadside assistance if the car breaks down. Secondly, you can rent something larger or more comfortable than what you already own.
It also means you don't need to rely on public transport throughout the duration of the trip – something that can really eat into your time away.
Tip: Keep your car rental neat and tidy. It's good manners. Remember to refill the tank before returning it, as they charge extra if the tank isn't refilled.
Utah Road Trip Packing List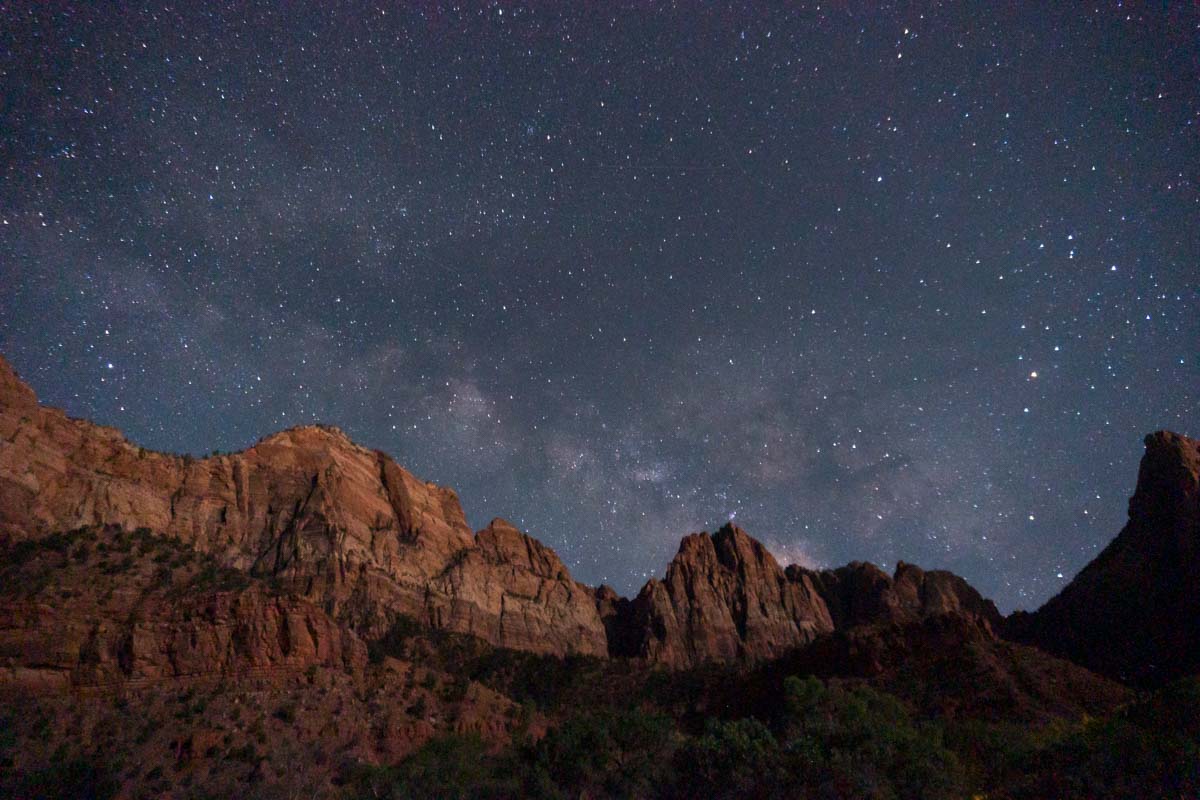 With every road trip, there are must-haves. Packing for your Utah road trip itinerary can vary quite a bit, and Utah's changing climate can affect how you pack.
I've compiled a short list of road trip basics and Utah-specific items to make your life easier.
Note: Most of southern Utah lacks cellular service, so download Google maps to use offline.
Read More: My Ultimate Road Trip Packing List
Useful Resources
Utah National Parks Road Trip Map
8 Day Utah National Parks Road Trip Itinerary
Utah Mighty 5 Road Trip Days 1-2: Zion National Park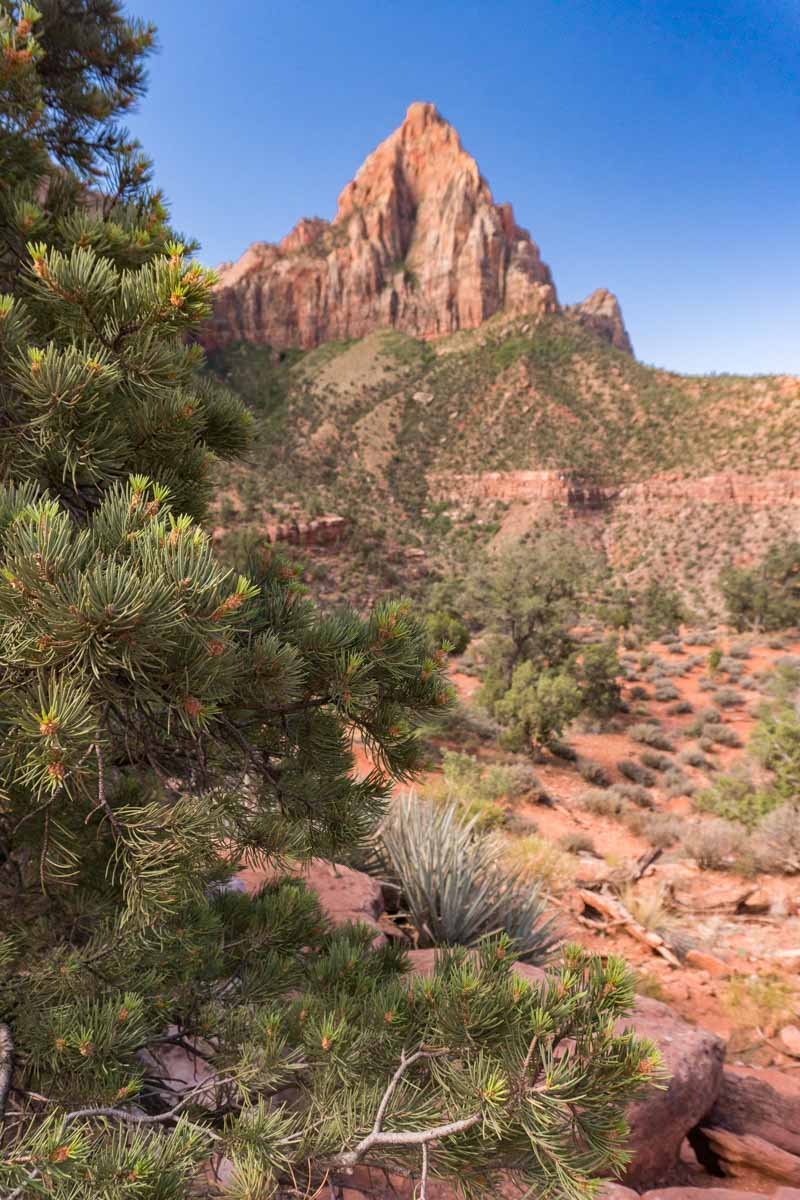 Your Utah trip from Las Vegas will begin with a visit to the renowned Zion National Park. Known for towering mountain peaks and spectacular slot canyons, this park is rich in both beauty and history.
It was in 1919 that Congress passed a bill designating Zion National Monument as Zion National Park, giving it national park status.
A century later, Zion National Park is the most popular of the "Mighty 5", attracting over five million sightseers in 2021. There are so many cool things to do in the park, from hiking the famed and challenging Angels Landing to exploring the scenic landscape.
Cool Things to Do in Zion National Park on Your Utah Mighty 5 Road Trip Itinerary
Hike the Pa'rus Trail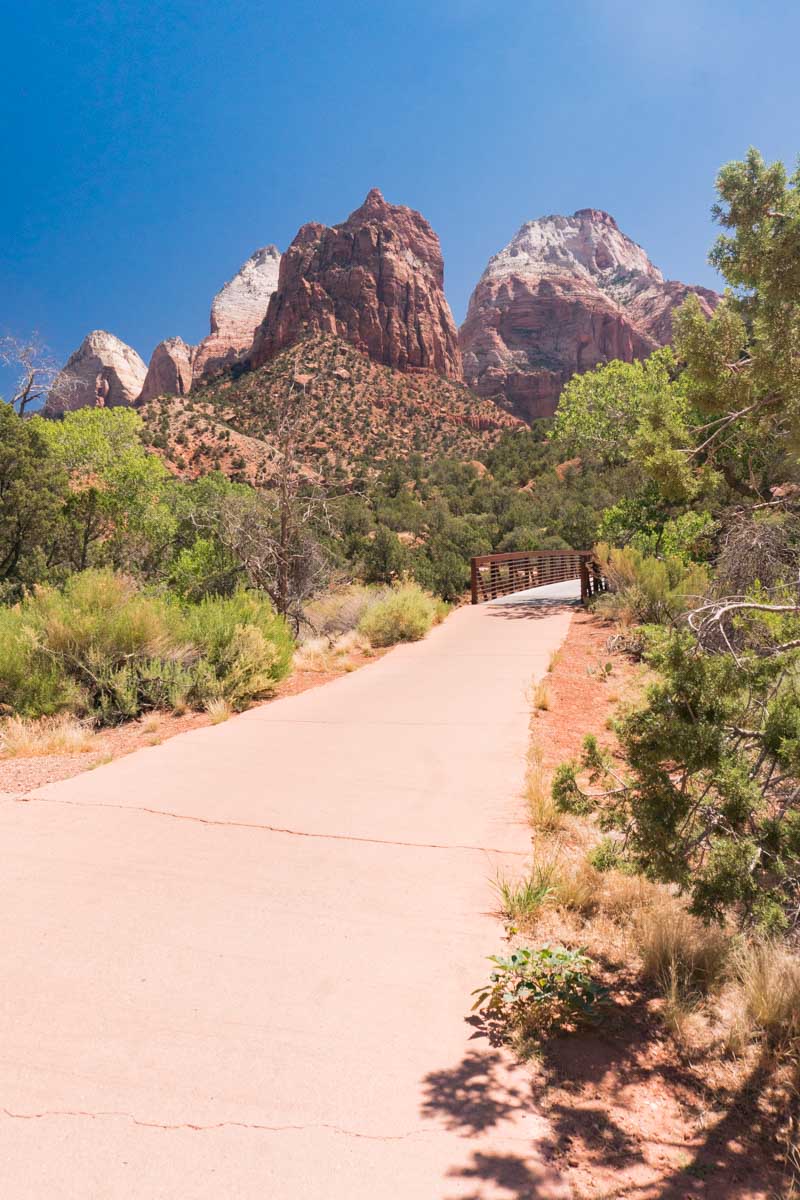 The Pa'rus Trail is a must-hike when traveling to Zion National Park. It was in 1995 that builders finished constructing Pa'rus Trail's route.
This lovely, easy walk is accessible via a paved route alongside the Virgin River – you can dip into the pristine waters of the Virgin River to cool off.
Pa'rus Trail is approximately a 1-hour hike from Canyon Junction to the Visitor Centre. You'll find it to be a nice introductory hike to the park, thanks to its paving (unlike other trails).
When visiting Zion National Park, I recommend starting at one end of the park and working your way to the other — the hikes you want to do dictate whichever end you begin with.
Tip: The Pa'rus Trail is a good spot if you're planning to stargaze. It is fully paved, making it oh-so-easy to navigate in the dark.
Hike the Watchman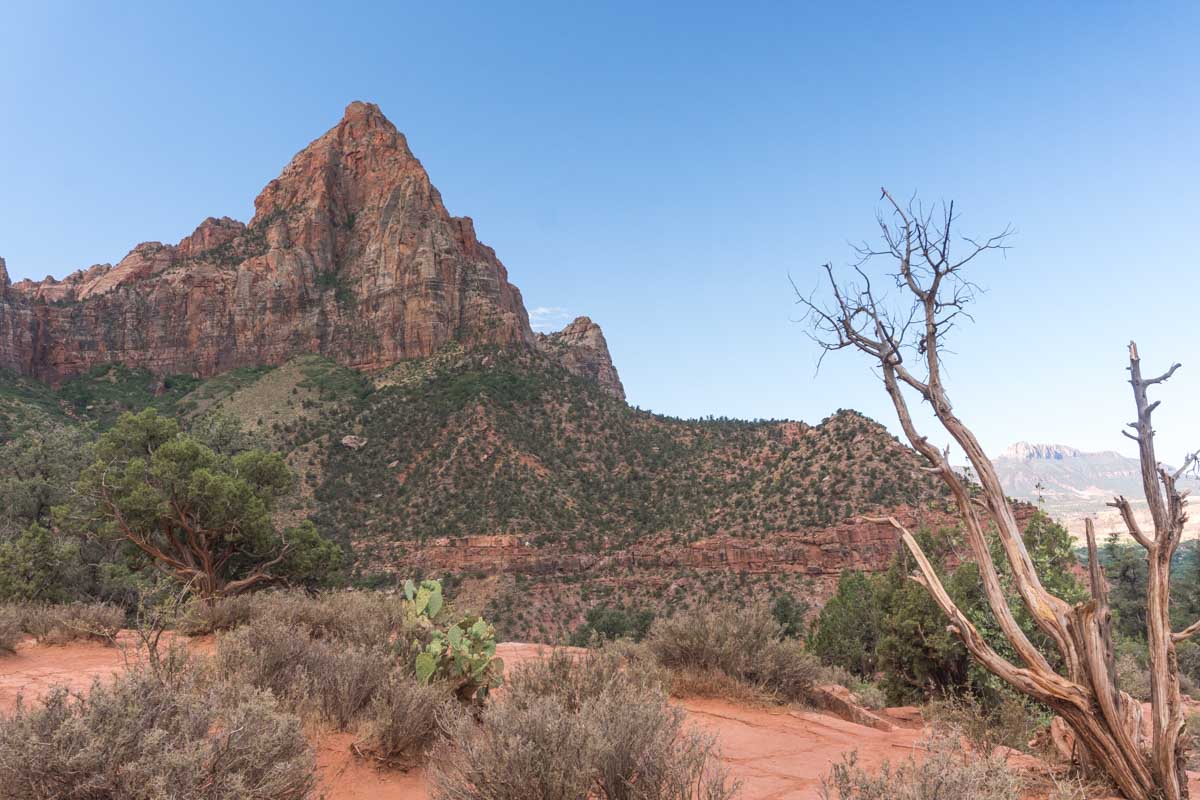 Another hike I recommend is the Watchman. It's a relatively easy 5 km round-trip trail that'll take you about 1.5 to 2 hours to accomplish, depending on how quickly you hike.
Whilst many people turn back at the first plateau, I recommend doing the loop. It may take you longer, but the end of the loop has some of the best views of the Watchman. And to be honest, it's not at all strenuous.
Tip: Bring a packed lunch — there's really only one lunch stop at Zion Lodge, and it gets very busy.
Stargaze at Zion National Park Dark Sky Reserve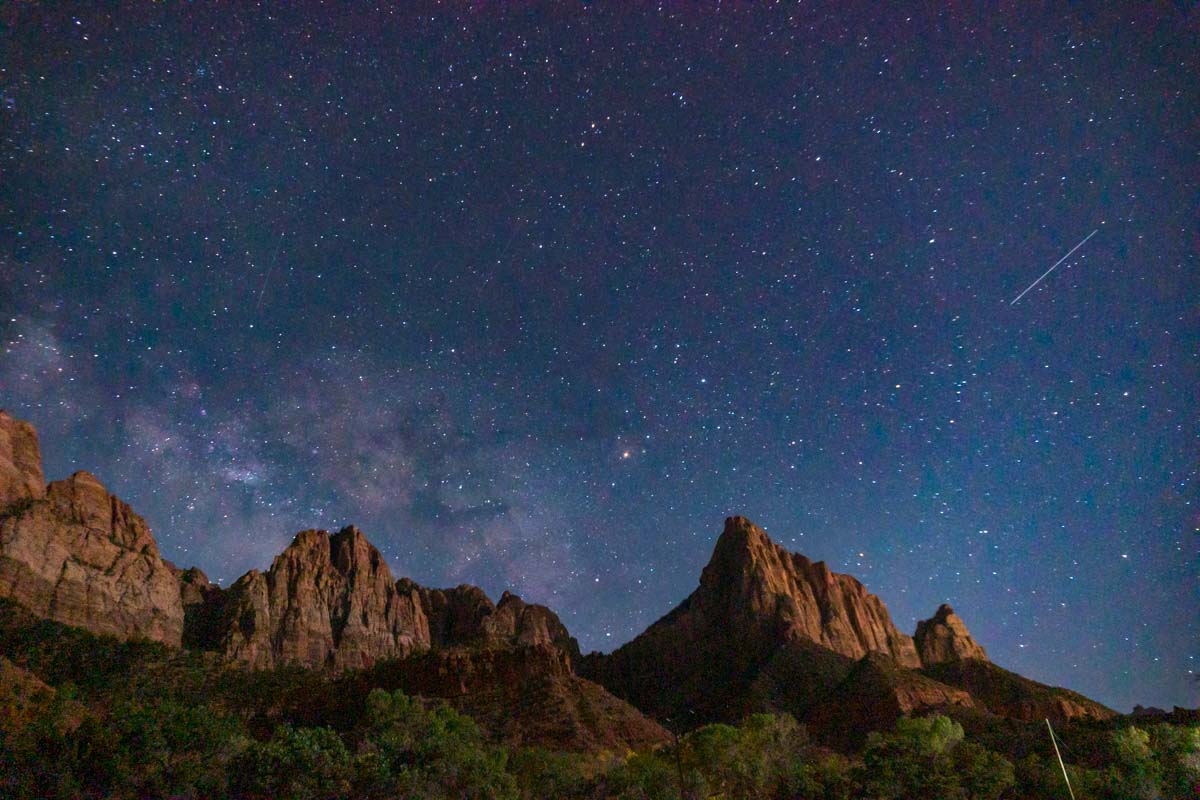 Without a doubt, I would recommend spending time in the park after dark as the stargazing is incredible. During my visit the sky was so clear, it really was a magical experience.
Tip: Download the Night Sky app. It's great for telling you which constellations you're looking at.
Go on a Scenic Drive on Zion-Mount Carmel Highway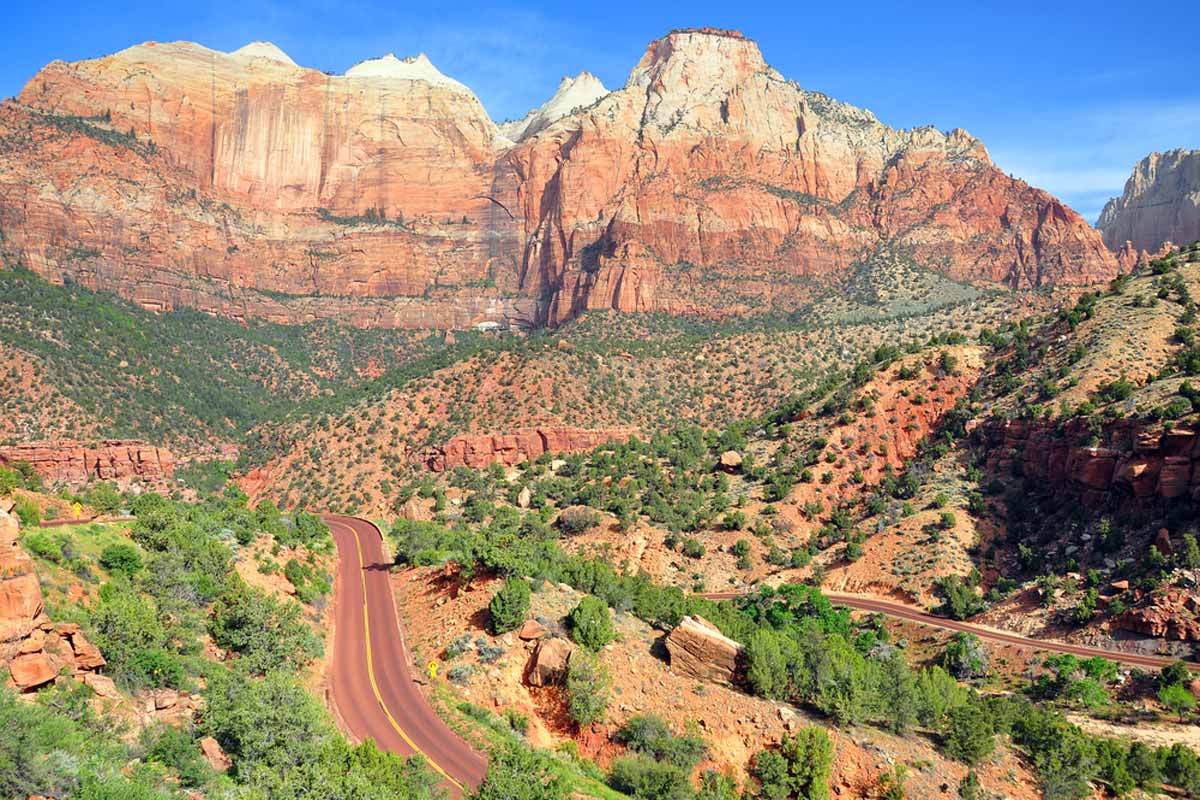 Nevada Construction Co. developed the Zion-Mount Carmel Highway in 1930 to increase access to Bryce Canyon, Grand Canyon, and Zion National Park.
The 16-km Zion-Mount Carmel Highway goes to Bryce Canyon. It links Zion's east and south gateways. This highway has bridges, switchbacks, and the Zion-Mount Carmel tunnel.
Along the way are many photo-worthy vistas for you to snap on a self-driving audio tour.
Consider detouring to Canyon Overlook's trailhead for extra hiking.
When you're done, you'll reach Checkerboard Mesa. Ice and wind eroded this granite structure, creating wavy horizontal and vertical lines.
Tip: Look out for the bighorn sheep (and other animals) on the highway.
Getting to Zion National Park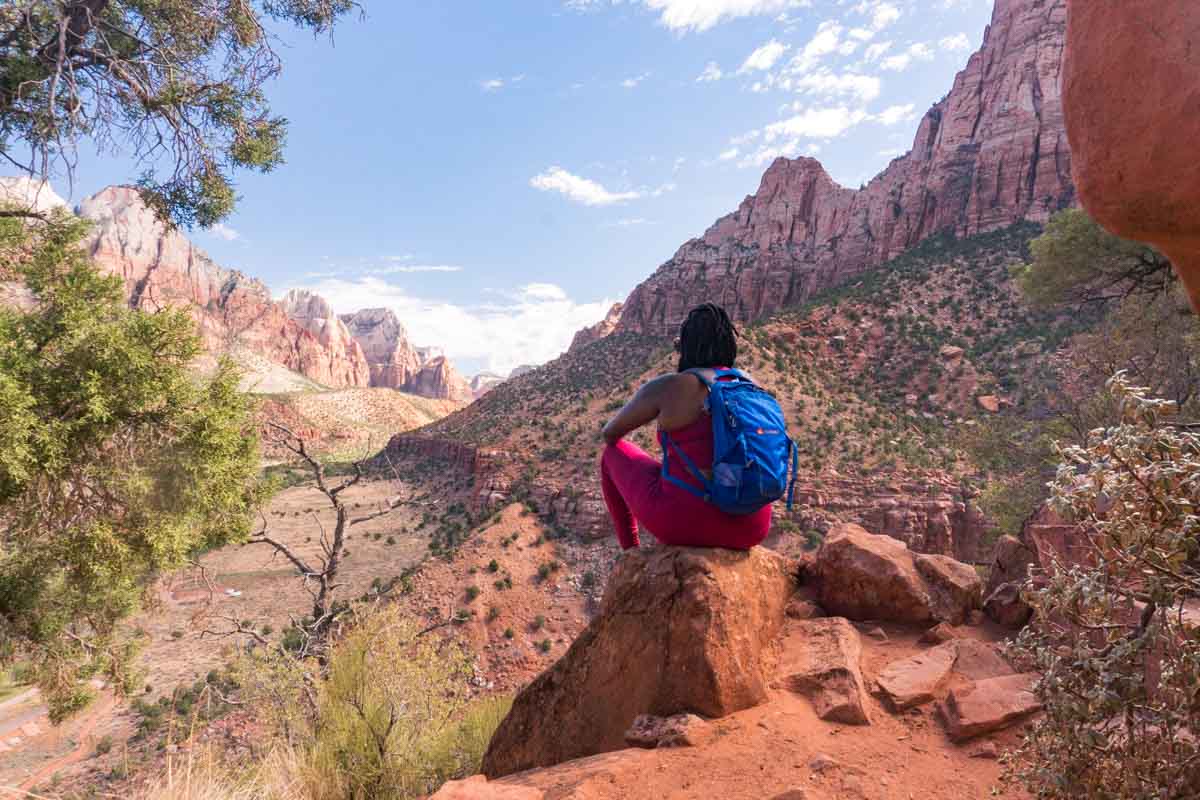 Assuming you rent a car at Harry Reid International Airport, you'll go to the park along I-15 (I-15 N). It's the quickest route. Before reaching Zion National Park, you'll drive 270km for over three hours.
From Hidden Well Road, take I-15 N for five minutes, then keep going. Take I-15 N exit 16 to reach UT-9 E/W State Street in Washington.
Join UT-9 E/W State Street and turn right onto UT-9 E/W 500 North (N). The park's entrance is 33 km away.
Zion National Park costs $35 for a week's entry. An $80 Interagency Annual Pass (sometimes called America the Beautiful Pass) grants you entry to all parks and grounds.
This will help you save money as you don't have to pay to enter each Utah Big 5 park individually.
Note: Bring enough food and light refreshments for this three-hour drive.
Suggested Stay for Zion National Park on your Utah National Parks Itinerary
You'll find the chic and contemporary Hampton Inn & Suites Springdale/Zion National Park right outside the park. It's just a 1.6 km drive away.
Enjoy a full breakfast and a complimentary Ziploc bag of trail snacks afterwards (how's that for hospitality?) while overlooking the famous rock formations of southwestern Utah. After exploring Zion National Park, unwind in your spacious room with premium channels on flat-screen TVs.
Seeking something more relaxing? Luxuriate in the hot tub.
Note: The Shell at 962 Zion Park Boulevard is a short drive from Hampton Inn & Suites Springdale/Zion National Park. This hotel is 235 km from Bryce Canyon National Park, so fuel up.
Alternatively, check all accommodation in Zion National Park.
Utah Mighty 5 Road Trip Day 3: Bryce Canyon National Park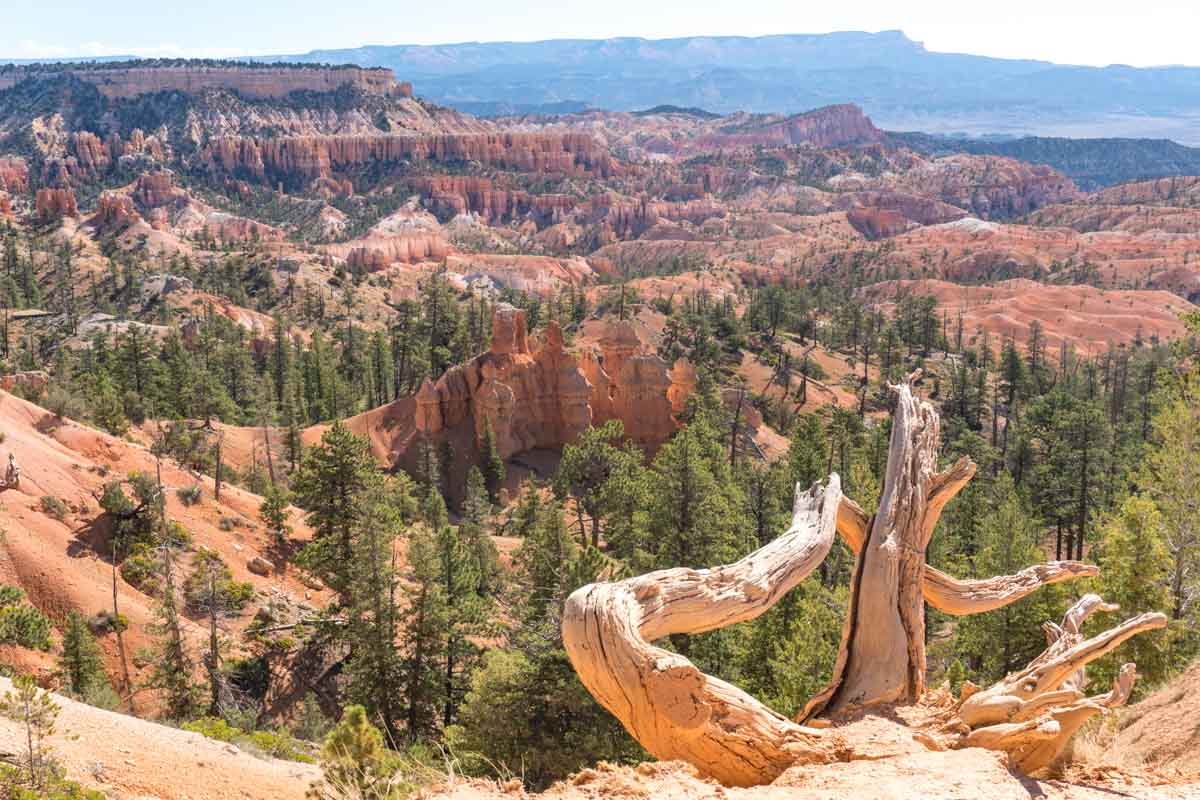 South-central Utah's Paunsaugunt Plateau is home to Bryce Canyon National Park. In the late 1800s, Mormon pioneers named Bryce Canyon after one of their own, Ebenezer Bryce. In 1928, Congress established it as a national park.
Back to the present — it's amazing how small this national park is. It's entirely made up of one 30.6km road!
It's simple to see why Bryce Canyon is on everyone's vacation bucket list. Bryce Canyon offers you spectacular landscapes and fascinating erosion-formed hoodoos. It's a rare grouping of plateau amphitheatres, with the highest rim giving you breathtaking views.
This and Bryce Canyon's activities make travelling to Utah's national parks so worth it.
Interesting fact: Bryce Canyon boasts the world's highest concentration of hoodoos. And it's also a good spot for stargazing.
Cool Things to Do in Bryce Canyon National Park on Your Utah Mighty 5 Road Trip Itinerary
View the Sunrise at Sunrise and Sunset Points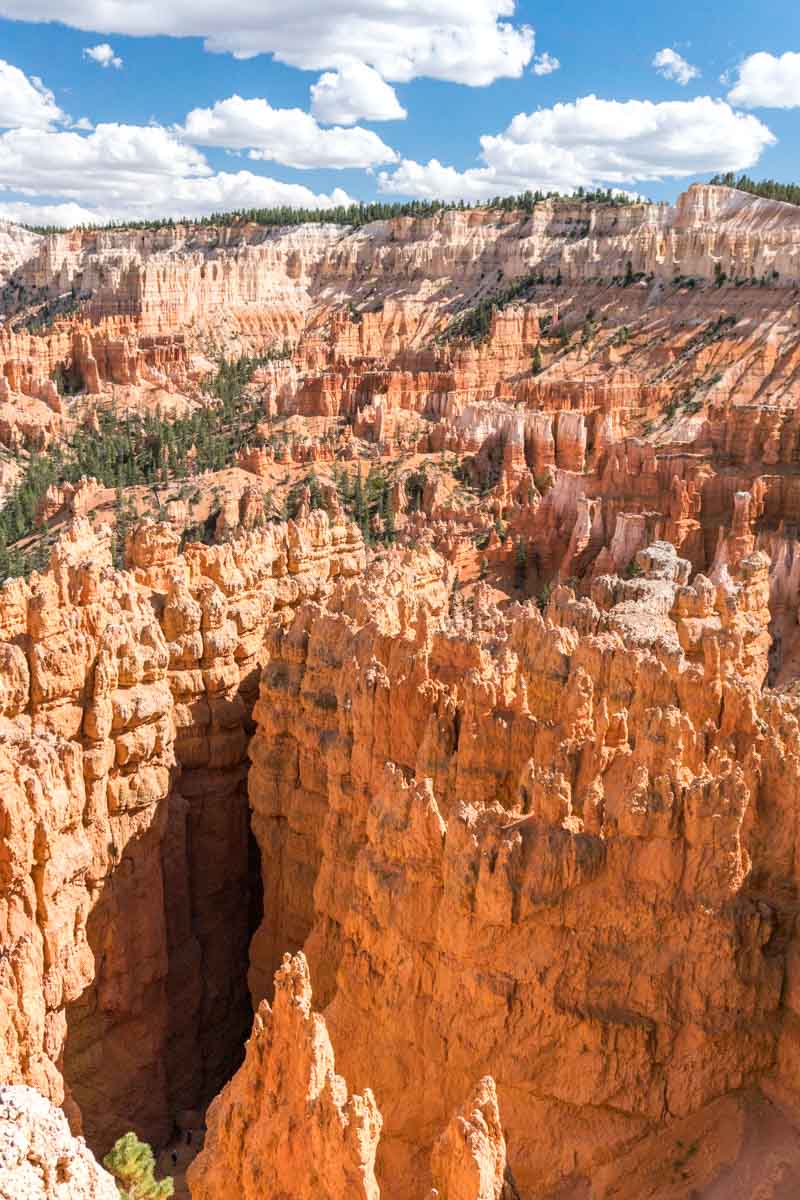 Bryce Canyon's best at sunrise. Inspiration Point, Sunrise Point, and Sunset Point offer gorgeous sunrise views. Sunset Point is a better spot for sunrises, so let's focus on Sunset Point.
Because Sunset Point is a popular location, I recommend going there first. Watch the rising sun illuminate Bryce Amphitheatre's orange hoodoos, giving them a lovely glow.
The Rim Trail to Sunrise Point takes twenty-four minutes. Compared to Sunrise Point, Sunset Point offers you a unique perspective on hoodoos (and their shadows), so I suggest heading there. Alternatively, you can take a shuttle.
After that, head down the Queen's Garden Trail.
Hike the Queen's Garden and Navajo Loop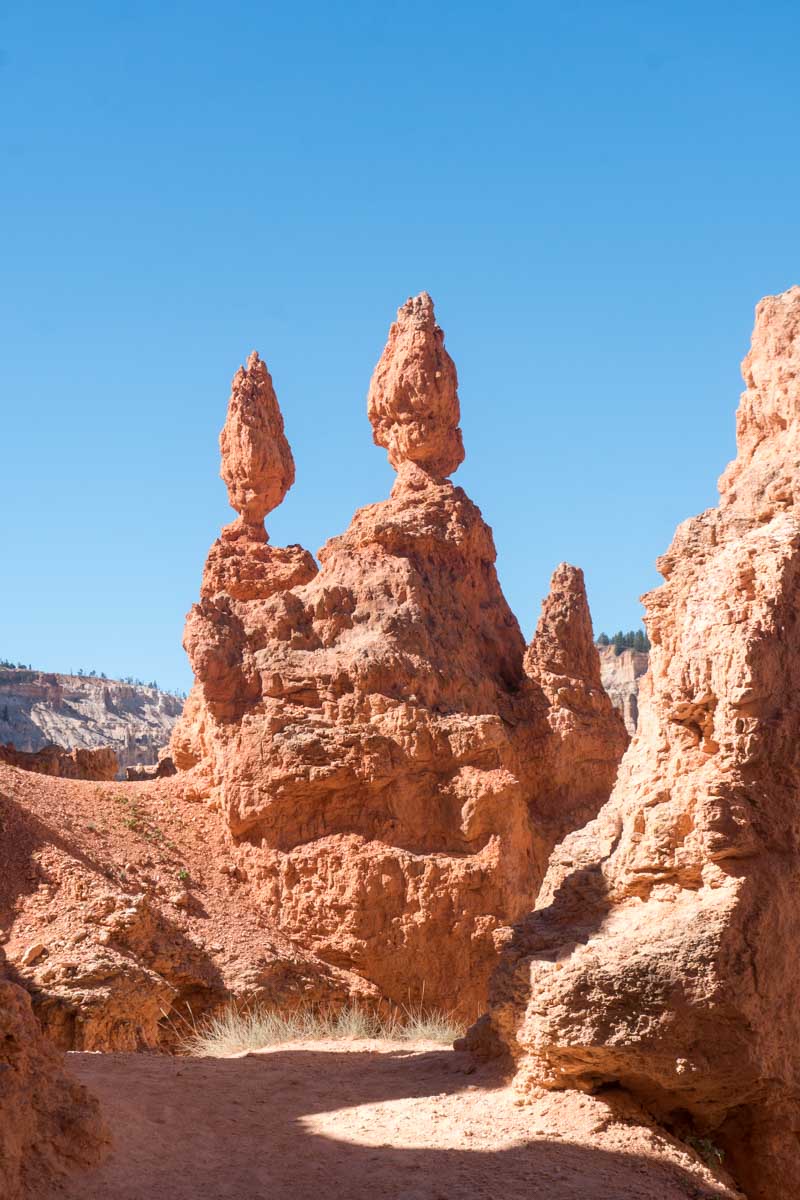 This 4.7km loop is moderate, and you'll see "Thor's Hammer" and "Queen Victoria."
The Queen Victoria hoodoo is 20 minutes down the Queen's Garden Trail. Ensure you rehydrate and snack before hiking the Navajo Loop – Thor's Hammer is 31 minutes from the route, but you'll see more hoodoos.
Hike back up the Navajo Loop Trail for 25 minutes to reach Sunset Point. I recommend going early enough to beat the heat (and crowds) and for the best light.
The shuttle stops at Sunset Point (Stop 11). Several stops have hotels with restaurants, but I recommend dining at IDK Barbecue instead. This was voted Utah's best BBQ, so you know it will be good.
I suggest ordering their meltingly tender beef brisket piled with a sauce of your choice. You'll get meat and a side for $9.99. Brisket costs $1.99 extra.
Go on a Scenic Drive of Bryce Canyon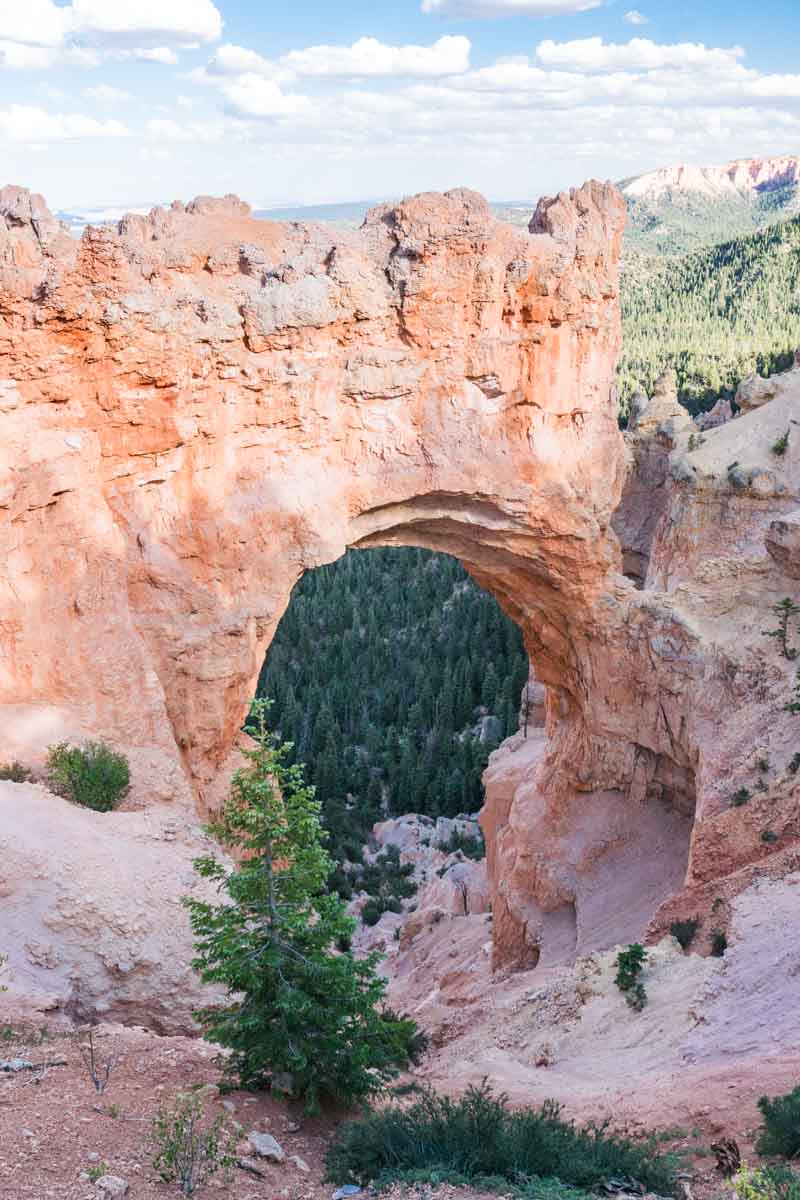 This picturesque two-and-a-half to three-hour drive includes majestic stops along the way. Highway 63 (and then 12) to Rainbow Point offers you spectacular vistas. Why not go on a self-guided driving tour to make the most of this scenic drive?
Excellent stops along the way include crowd-favourites, like the Natural Bridge – an erosion-formed rocky arch. It's spectacular when the midmorning sun casts crimson and orange tones over it.
After the Natural Bridge, visit Rainbow Point. At 2,778 m elevation, it's pretty special because of the colours of its strata.
Getting to Bryce Canyon National Park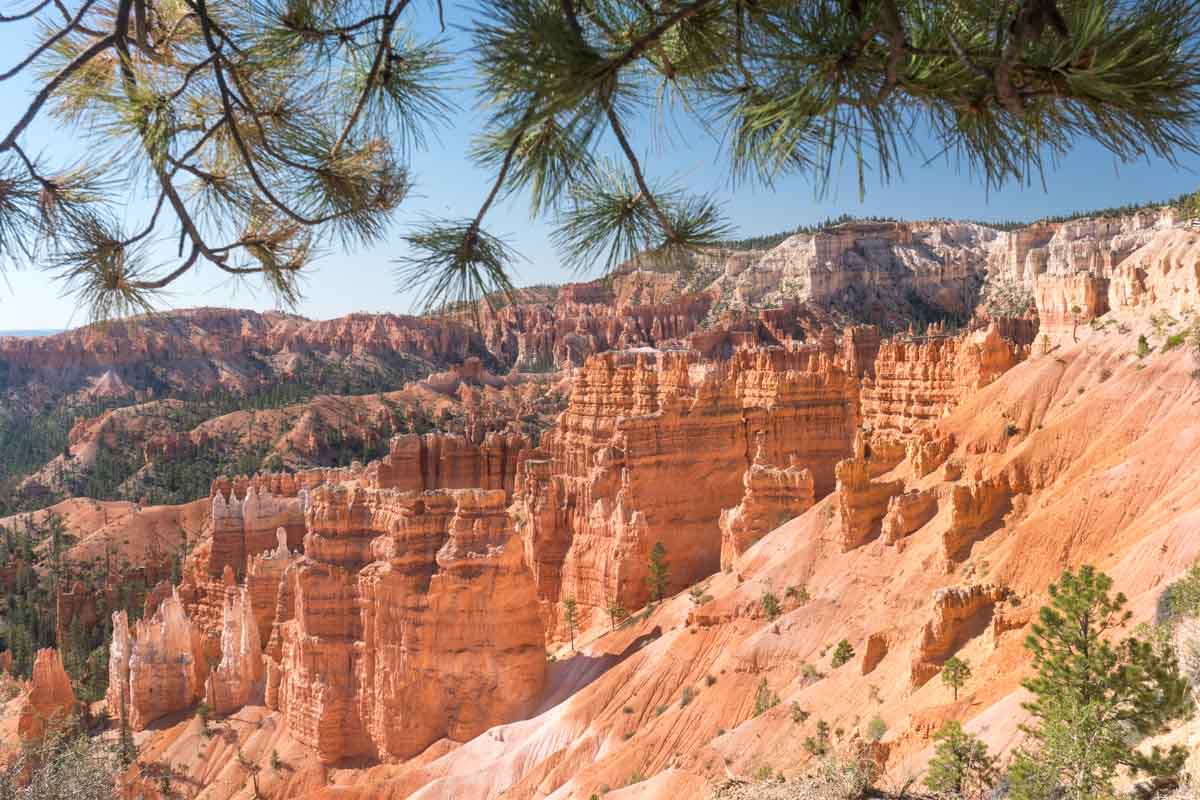 After the Zion-Mount Carmel Highway, proceed 22km past Checkerboard Mesa on Highway 9 and turn left onto US-89.
After 69km, turn right onto US-12. You'll journey 22km to a traffic roundabout, then 4km to Bryce Canyon National Park.
Suggested Stay for Bryce Canyon National Park on your Utah National Parks Itinerary
Best Western has over 4,000 hotels and 75 years of experience, making it the best bet for your Utah National Park road trip.
The hotel is near Sinclair Petrol Station and the park. Their elegant, air-conditioned rooms beat southern Utah's heat. Make an americano and admire Utah's scenery from your room.
Cowboys Buffet Steak Room, Canyon Diner, and Ebenezer's Barn & Grill serve delicious western food.
It is a bit tacky and touristy, and the service isn't brilliant, but it is only a couple of minutes from the park.
Alternatively, check all accommodation in Bryce Canyon National Park.
Utah Mighty 5 Road Trip Days 4–5: Capitol Reef National Park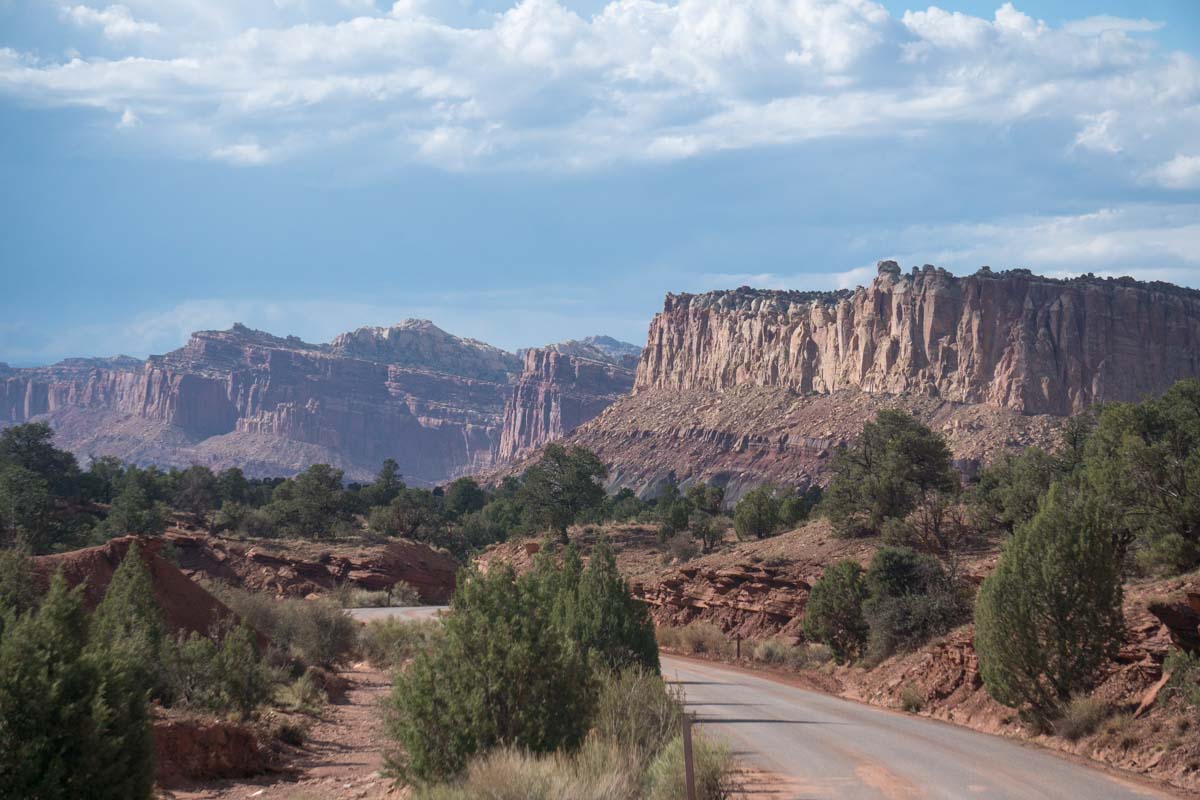 Like other stops on this itinerary of Utah's National Parks, Capitol Reef has a rich history. It's a millennia-old home to the Fremont people and later the Mormons.
The Petroglyphs and pictographs (which you'll see on this road trip to Utah) are precious vestiges of an old narrative.
You may find that visitors underrate Capitol Reef National Park compared to the other five Utah parks. But you should still go. This lovely park boasts craggy terrain and colourful desert rock.
Plus, Capitol Reef features the fascinating 161km long Waterpocket Fold. Unlike other rocky parks, you'll find lush green orchards here, especially in Fruita Valley.
Cool Things to Do in Capitol Reef National Park on Your Utah Mighty 5 Road Trip Itinerary
Hike Capitol Gorge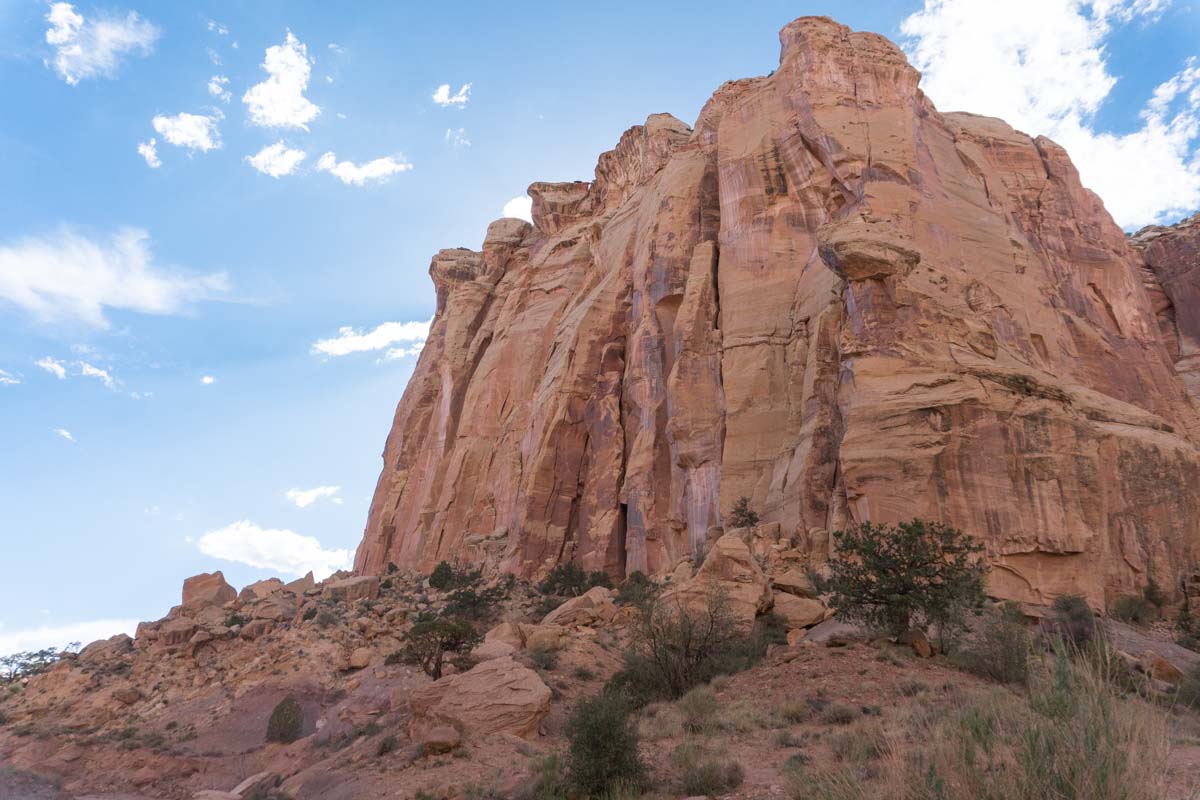 Like many hiking trails in this Utah National Parks trip, Capitol Gorge is a popular invigorating hiking trail. From the Visitor Centre to the end of the road, you'll drive 16 km past stunning red rock formations.
This 33 km round-trip trail takes you through narrow canyons, petroglyphs, and pioneer inscriptions. You'll even pass through the historic Waterpocket Fold on this trek.
The Fremont Culture petroglyphs date from 300 to1300 CE, while Mormon pioneers engraved their names and dates onto the rocks. Some inscriptions date back 150 years.
I recommend the 1.5-hour scenic drive to the Capitol Gorge trailhead and taking the detour to Grand Wash and Cassidy Arch.
The mostly-flat Grand Wash offers you an easy hike through high gorge walls. The 5 km Cassidy Arch hike is a fantastic way for you to explore the natural beauty of Capitol Reef National Park. It's a lovely climb giving you views of the stunning landscape and rock formations as you progress.
Pick Apples in the Fruita Orchards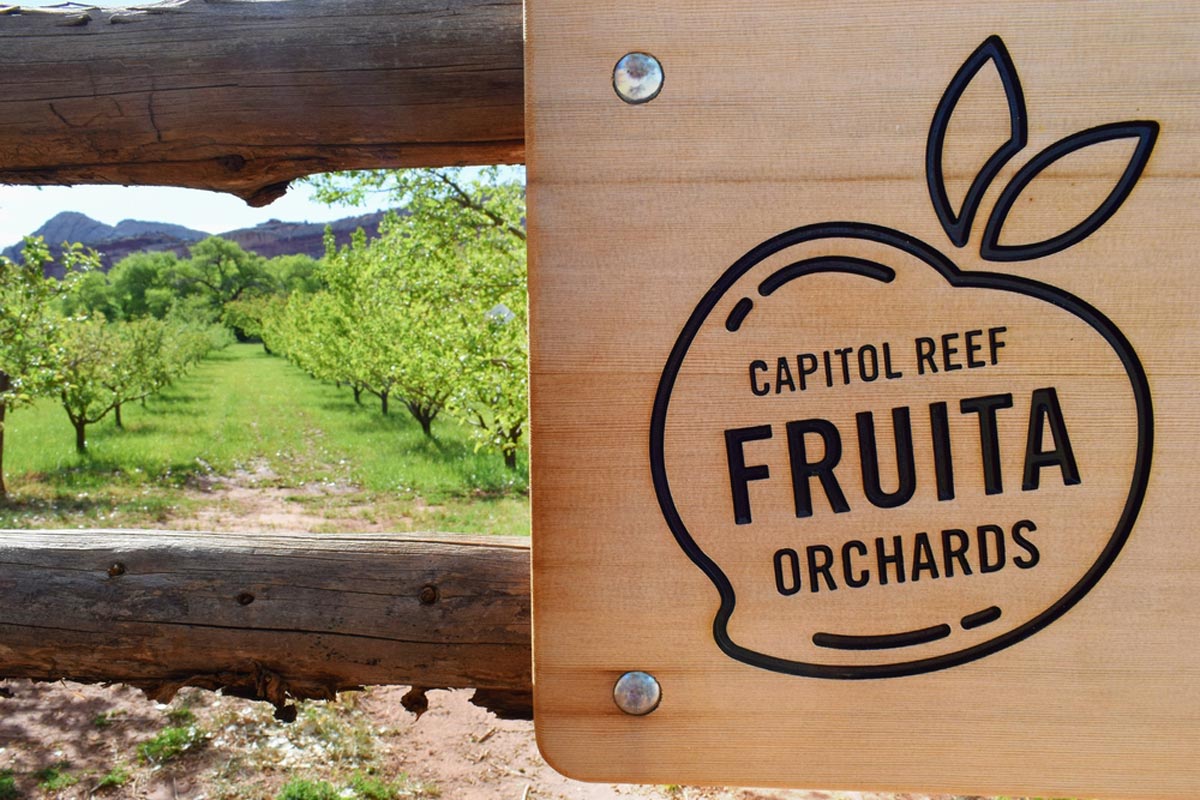 After your Capitol Gorge hike, drive back to the Visitor's Centre. Journey on Scenic Drive to any of the Fruitas Orchards to spend your afternoon picking your own fruit.
The first orchard, Mott, is just minutes from the centre. You'll find an assortment of fruit and nut trees, including almond, apricot, and mulberry (yum!). Once satisfied with your harvest, you can pay at the self-pay stations.
Note: Don't pick fruit from trees with your hands. Harvest with ladders and fruit pickers.
Watch the Sunset at Sunset Point
After dining and resting at Capitol Reef Resort, drive to Sunset Point before sunset. It offers you panoramic views of Capitol Reef and neighbouring hills.
The 500 m climb up here is worth it to see the last of the Utah sunlight blanket rocks and canyons in deep oranges and reds.
Tip: Beware of sharp falls and slick edges here.
Getting to Capitol Reef National Park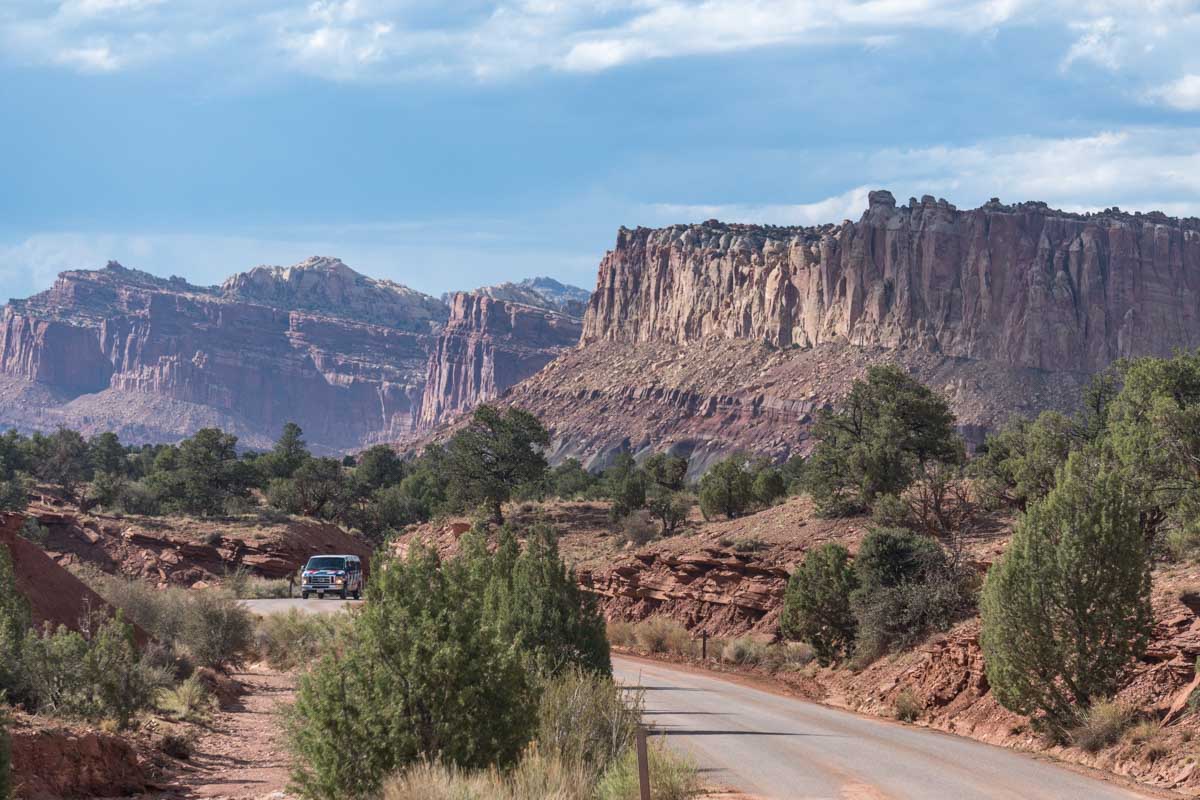 After admiring the views from the Bryce Canyon National Park's highest point, go back on Highway 63 and take Highway 12 to Capitol Reef National Park.
Following your scenic drive of Bryce Canyon, continue on Scenic Byway 12 and turn right onto Utah State Route 24. You'll journey for 6 km until you reach Capitol Reef National Park. Your drive will take approximately 2.5 hours.
On your way, check out the vast and mighty Grand Staircase National Monument by taking a detour. In total, it covers almost two million acres of Utah land. With towering sandstone flat-top peaks and narrow slot canyons, there's everything grand to this rock formation.
Watch its towering cliffs fade into the distance as you make your way to Capitol Reef. It's certainly a memorable drive.
Suggested Stay for Capitol Reef National Park on your Utah National Parks Itinerary
Capitol Reef Resort overlooks the beautiful Red Rock Cliffs.
Every room has a flat-screen satellite TV with a cable channel list. You can also play music on the iPod docking station.
While enjoying a hot drink, admire the garden and mountains. If you'd like, their teepees and Conestoga carriages are interesting accommodations.
Alternatively, check all accommodations in Capitol Reef National Park.
Tip: Capitol Reef Resort is outside the park, so you can unload there before embarking on your adventure. Refuel at the nearby Hidden Falls or PetroUS before and after your Capitol Reef trip.
Utah Mighty 5 Road Trip Day 6: Arches National Park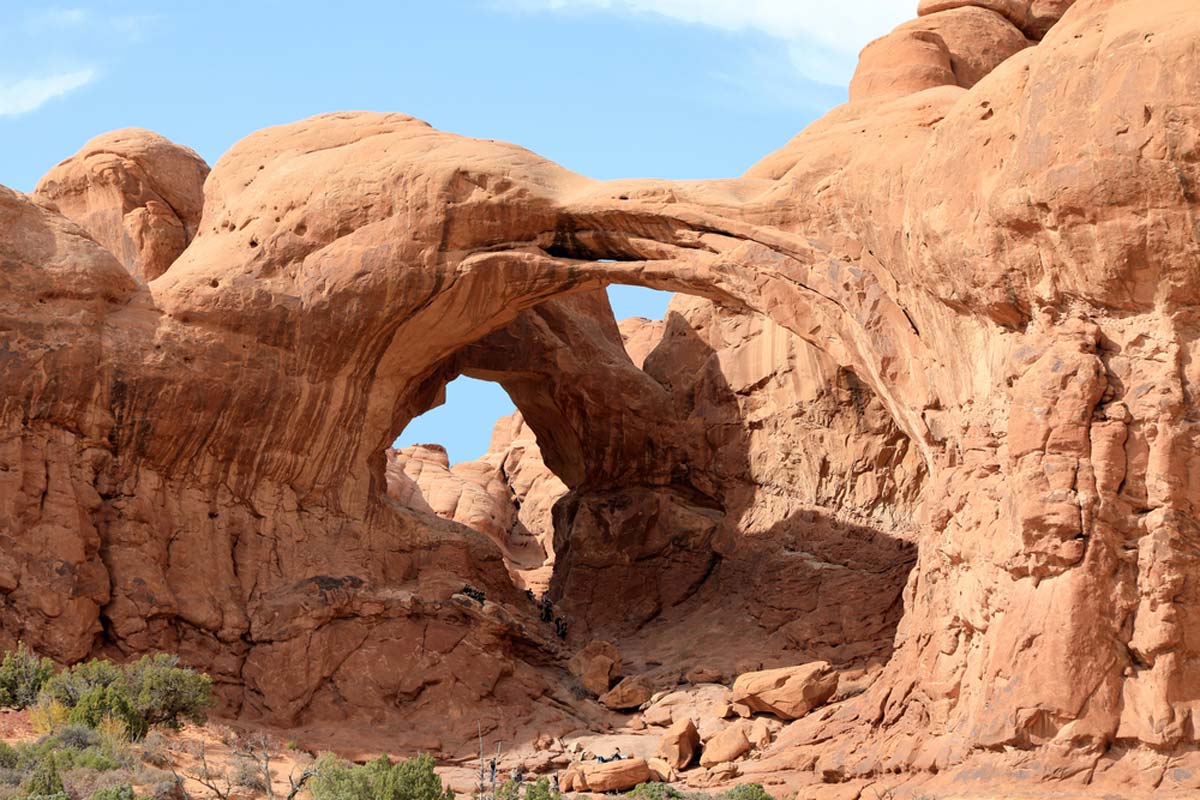 The Arches National Park is a modest climate-affected park with around 2,000 natural stone arches (hence the name). Former U.S. President Nixon designated Arches a national park in 1971.
While this is a tiny national park, there is plenty to see and do.
Note: From 3 April to 3 October 2022, Arches National Park requires visitors to obtain timed entry permits. Check it out before going.
Cool Things to Do in Arches National Park on Your Utah Mighty 5 Road Trip Itinerary
Visit the Windows and Double Arch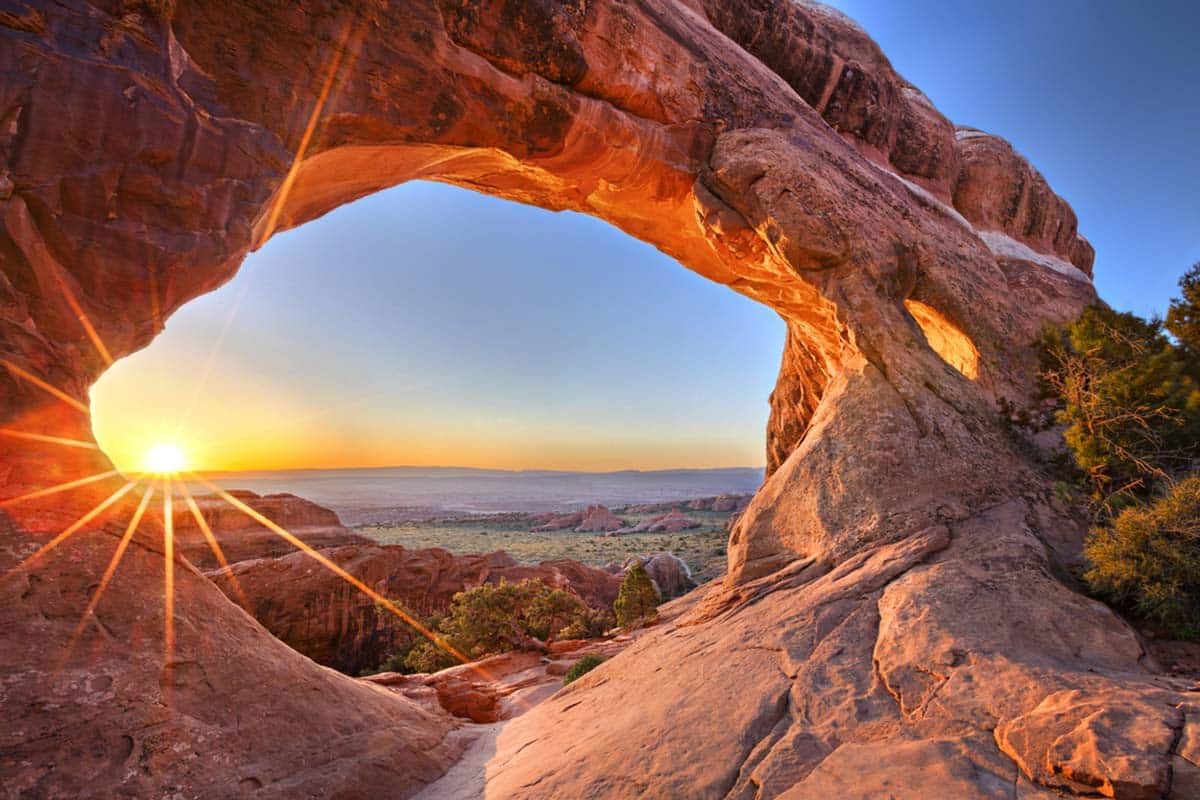 Visit Windows and Double Arch after breakfast. You can see all four arches in an hour because they're close.
The Windows are two huge sandstone formations on the parking lot's southeast side. Every window, arch, and rock feature is visible in minutes. A trail travels through the North, South, and Turret arches.
Remember to walk through the north arch and photograph Turret Arch. Double Arch is the park's tallest arch and it's an hour-and-a-half to two-hour trip to its arches.
Tip: Due to its proximity to Moab, the park can get congested. Weekends and the holidays, in particular, are extremely busy. That's why I recommend visiting Arches as early as sunrise & packing a breakfast to eat on the go.
View Balanced Rock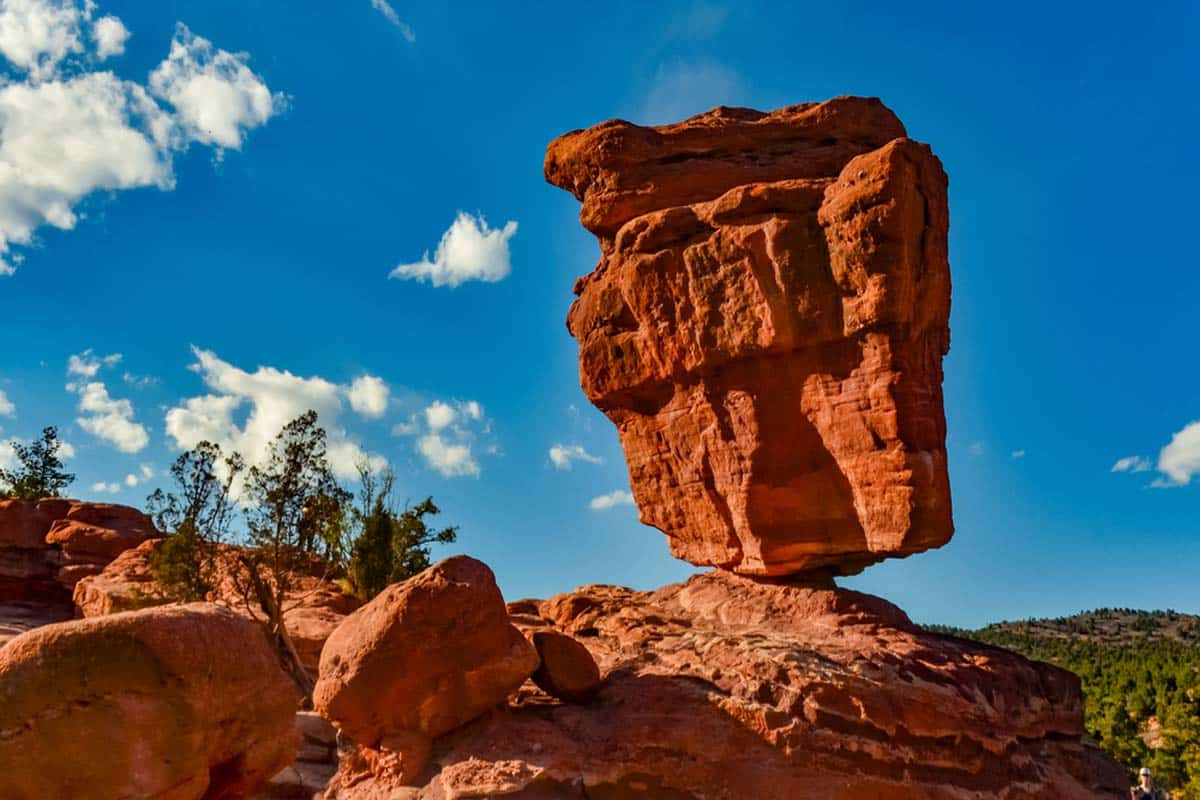 Don't miss Balanced Rock. It's worth stopping for on Arches main road or Arches Scenic Drive.
The Balanced Rock Trail loop is 500 m long and only takes around ten minutes to complete – you can park and stroll around the parking lot for a closer look.
Balanced Rock got its name based on its appearance. It's balanced, but it sure looks like it may tumble one day.
Note: If the parking lot is full, you can still see Balanced Rock on your way out on the Scenic Drive.
Go on the Arches Scenic Drive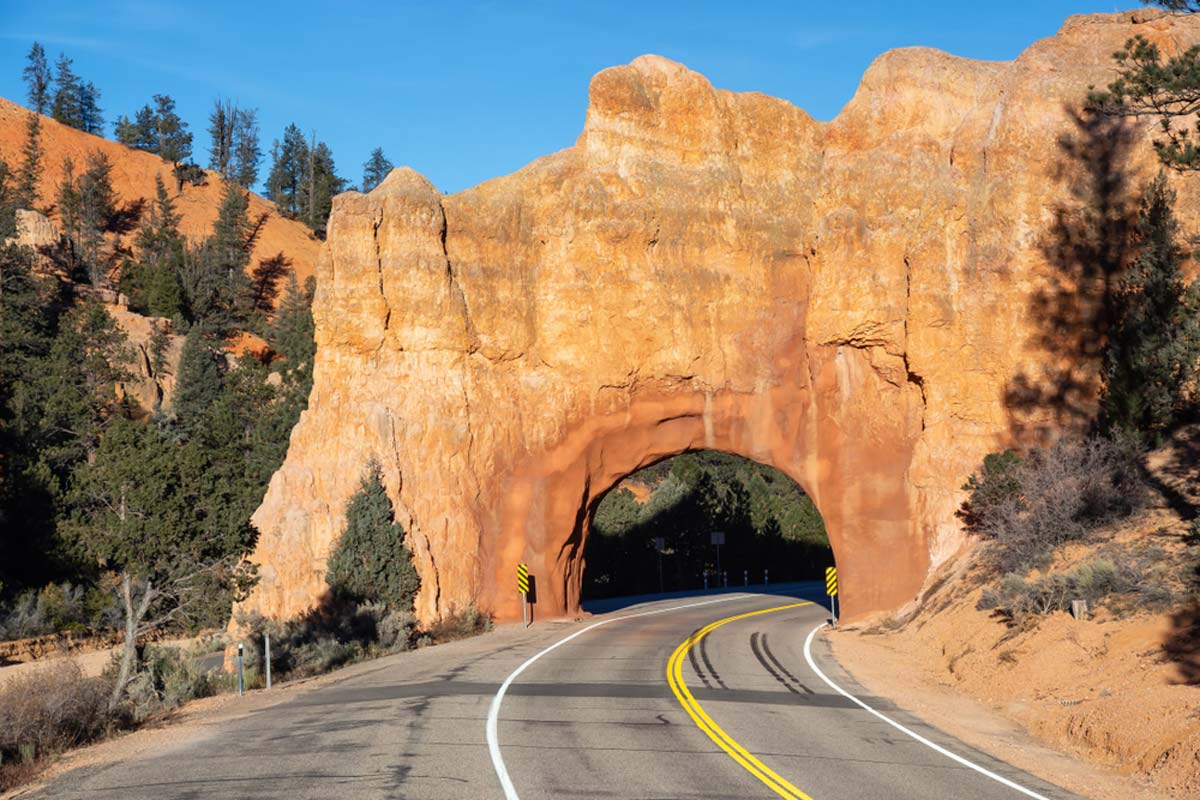 The best way to view Arches National Park is to take the Arches Scenic Drive. This 58 km round-trip route connects all of the park's key regions and may take you half a day to complete.
You'll have your pick of numerous overlooks along this gorgeous route, and you may also see some stunning arches. Many of the major Arches landmarks described in this Utah park itinerary are a short trek from this main road.
Tip: For Arches, I recommend purchasing and downloading a self-driving tour of Utah's national parks. This audio tour provides interesting information on the views on the beautiful drive as you drive through the park.
Getting to Arches National Park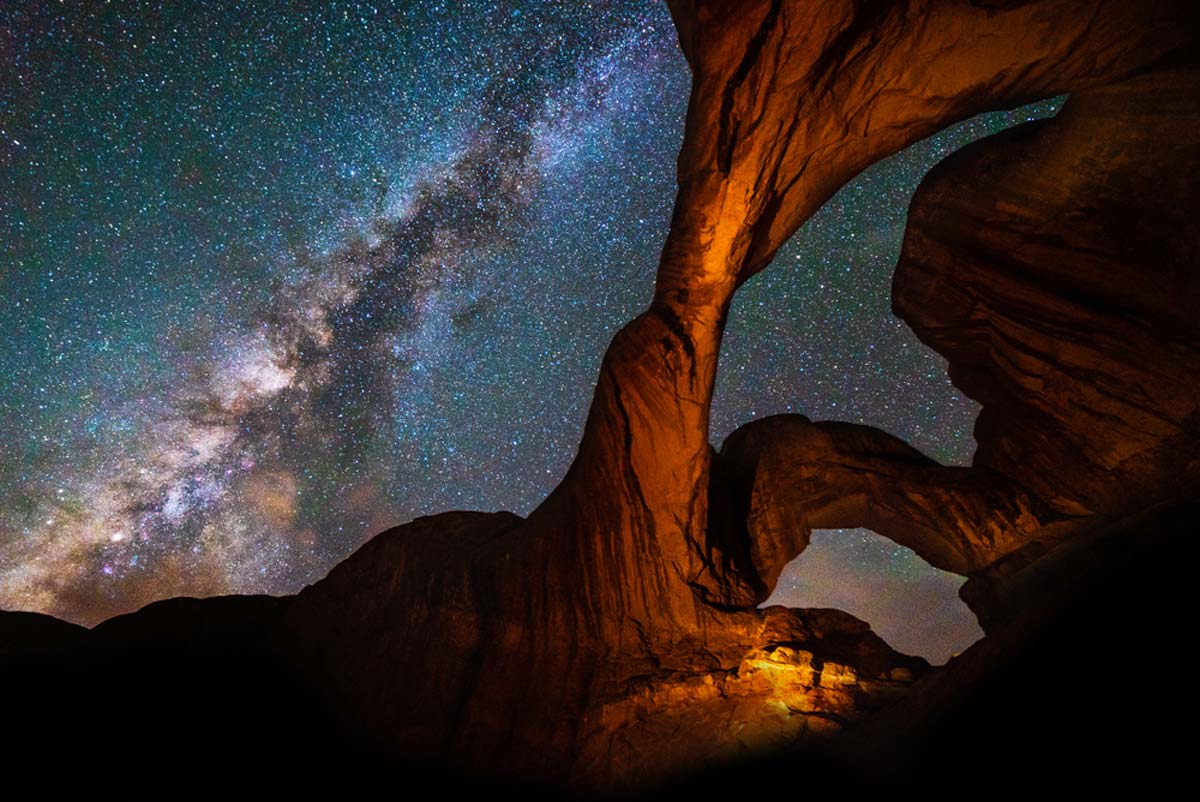 After snapping gorgeous sunset pictures at Capitol Reef's Sunset Point, rest up at Capitol Reef Resort.
Drive up Utah State Route 24 and continue on this road for 142 km until you merge onto Interstate 70 via the ramp to Green River. Then take U.S. Route 191 south to Arches Entrance Road/Arches National Park Road.
Tip: Since you'll be visiting Arche's at sunrise, I recommend leaving 2.5 to 3 hours earlier.
Suggested Stay for Arches National Park on your Utah National Parks Itinerary
Radcliffe Moab has a restaurant, outdoor pool, bar, and lounge. In other words, it's the perfect place to chill out after days of hiking and driving. Rest up, tomorrow's another busy day.
After a day of seeing Arches, rest on the comfortable seat in your room. While enjoying the garden or balcony views, enjoy a hot drink or two. Plus, their air-conditioning will keep you cool.
Il Posto Rosto's à la carte breakfast menu includes a yummy falafel benedict.
Radcliffe Moab is near Arches' attractions. It's 13 km from North Window and 14 km from Mesa Arch, making it a great Arches hotel.
Alternatively, check all accommodation in Arches National Park.
Utah Mighty 5 Road Trip Days 7–8: Canyonlands National Park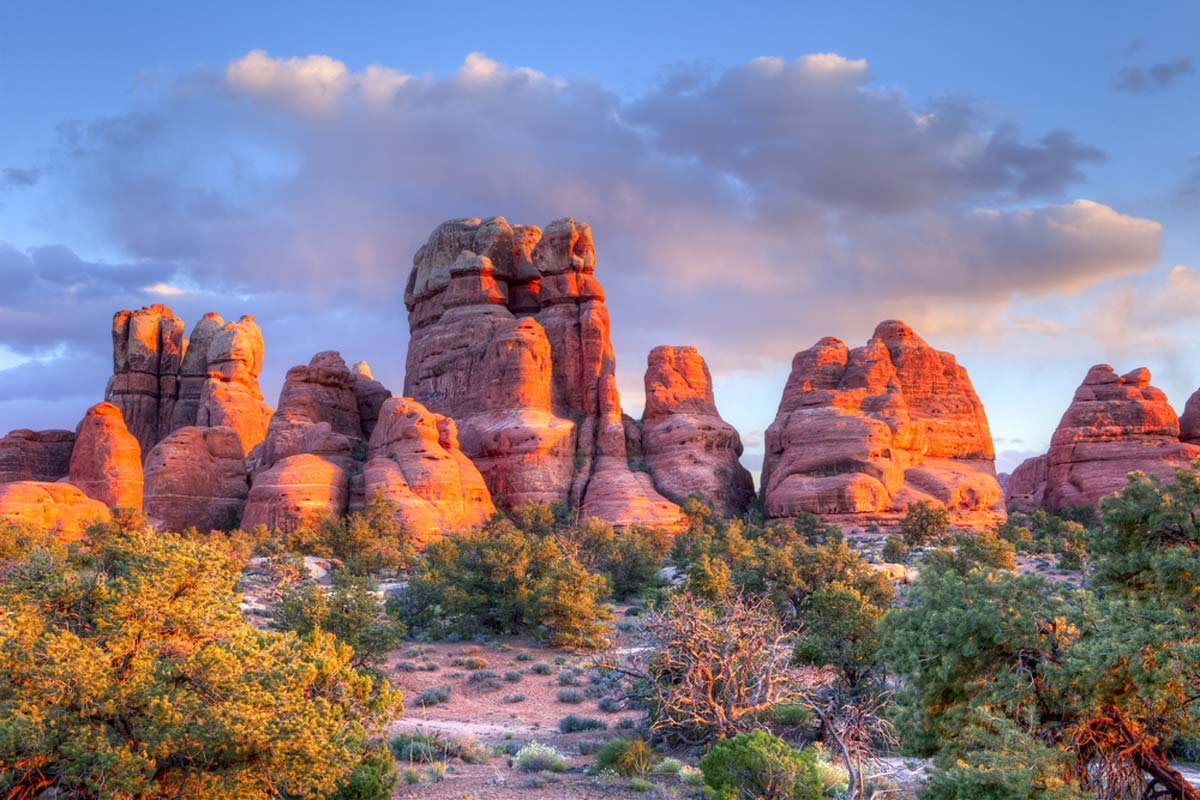 Known for The Needles' red and white granite pinnacles, Canyonlands National Park is the largest Utah National Park.
The park is so extensive that we'll be focusing on just Island in the Sky, one section out of four in the park. The rest of the sections are the Rivers, the Maze, and the Needles District. Don't worry though, I've included the Needles District in the additional destinations at the end.
Cool Things to Do in Canyonlands National Park on Your Utah Mighty 5 Road Trip Itinerary
Visit Mesa March After Sunrise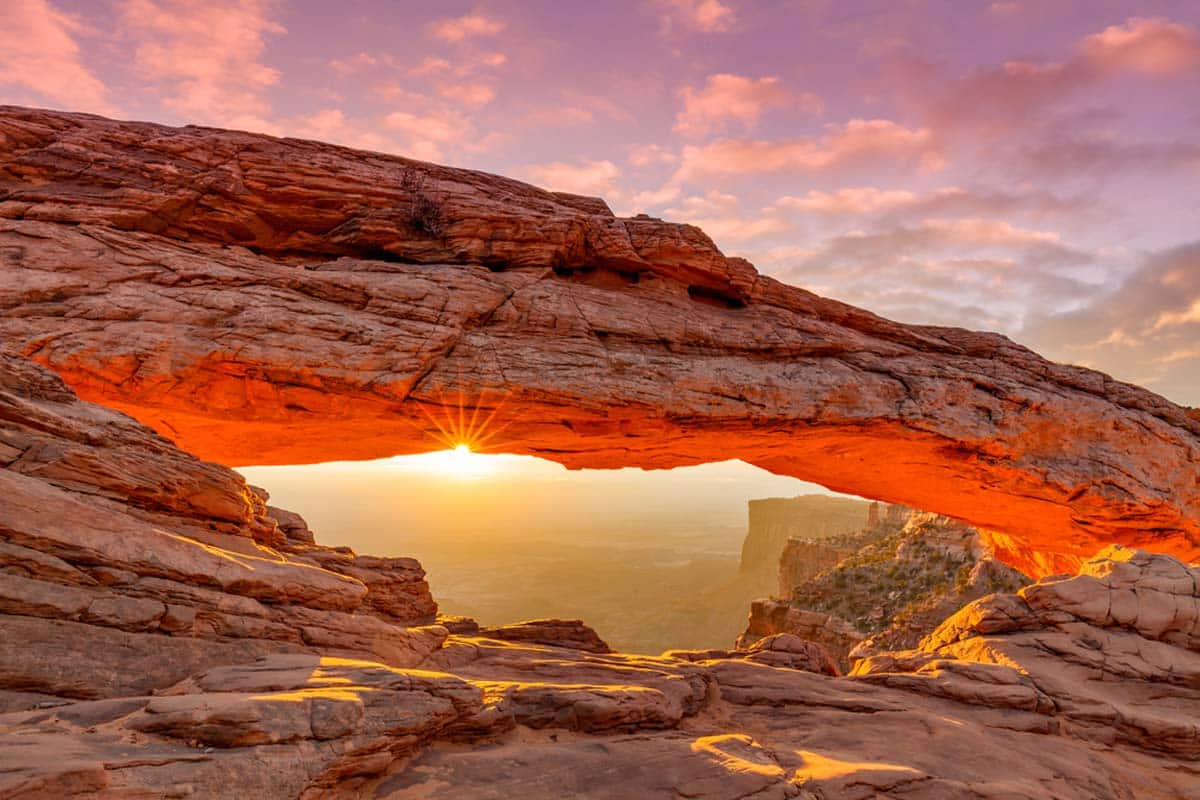 You'll begin your morning at Mesa Arch shortly after sunrise. Don't stress though, the easy 800m trek is not strenuous at all. It's a short stroll to a low arch, offering an excellent view of the Canyonlands.
Why after sunrise? Well, photographers tend to crowd the Mesa Arch Trail during sunrise when they attempt to capture the arch's bright red glow.
I recommend you wait until after the sun rises to avoid the bustle. The photographers will eventually leave, and you will have enough room to view Canyonlands in all its glory. Unless you're a photographer, that is – in this case you'll want to get there for sunrise. Good luck, soldier.
Note: Don't walk or climb on the arches.
Take in Grand Views at Grand View Point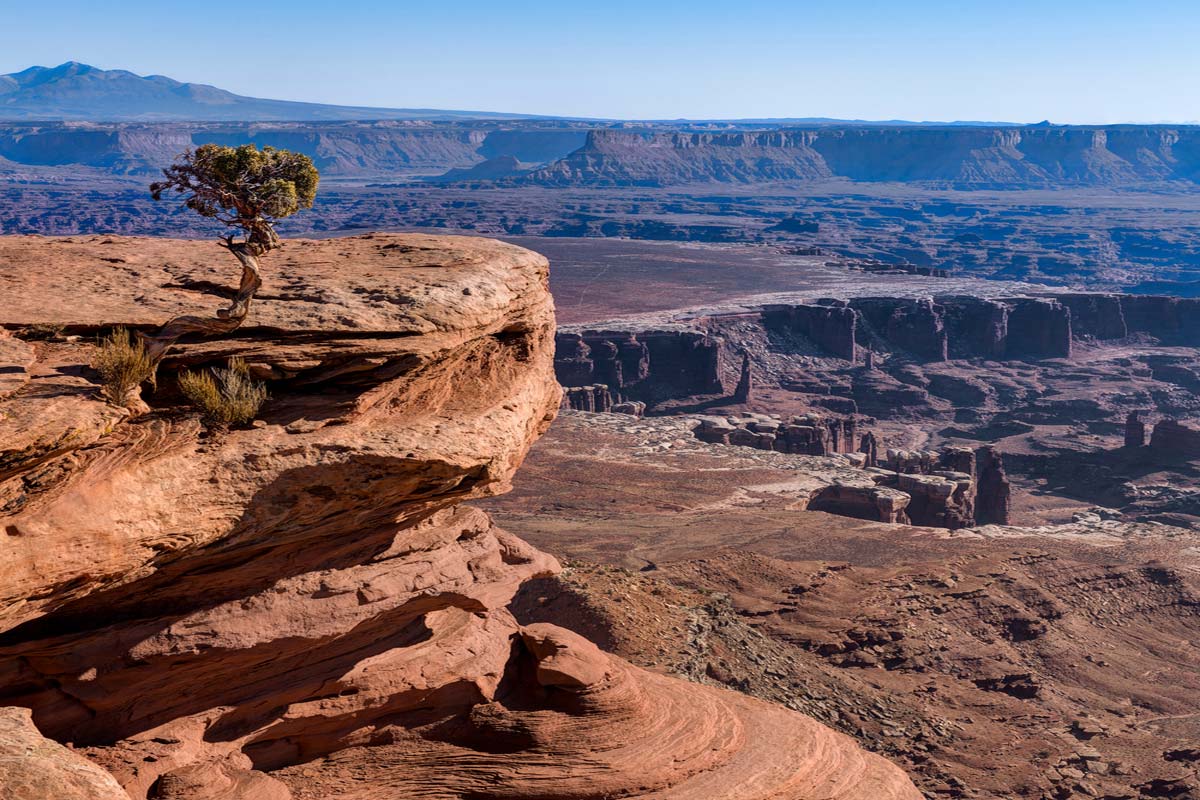 Follow Grand View Point Road after Mesa Arch to get to Grand View Point and hike its 3 km trail. It circles the canyon to Grand View Point Overlook.
You'll reach the end viewpoint after a few inclines and declines on a mainly flat trail. Grand View Point Overlook offers you breathtaking views of Canyonlands' jagged buttes, mesas, and plateaus.
Tip: When you're done oohing and aahing at the expanse of the canyon, you can head to the picnic area for a little break. Bring a packed lunch with you to satisfy those hunger pangs.
Take Another Scenic Drive
Explore Canyonlands National Parks' Island in the Sky District. From Buck Canyon Overlook to Upheaval Dome, this nine-and-a-half-hour trip is breathtaking. You can finish before sunset to visit great sites.
Drive to the Visitor Centre from Grand View Point, stopping at each viewpoint along the way.
Shafer Canyon Overlook overlooks the canyon and steep switchbacks. Though, it's important to note that Shafer Canyon Road isn't for inexperienced drivers as its sharp twists are terrifying. Go slow and be safe.
Upheaval Dome Road is also a worthwhile visit. Its first and second overlooks are 1 km and 3 km round-trip hikes to the impact crater.
Interesting fact: Scientists believe the impact from a 500 m meteorite formed Upheaval Dome 60 million years ago. Salt dome formation is another possibility. Learn about the park with this self-guided audio tour.
Getting to Canyonlands National Park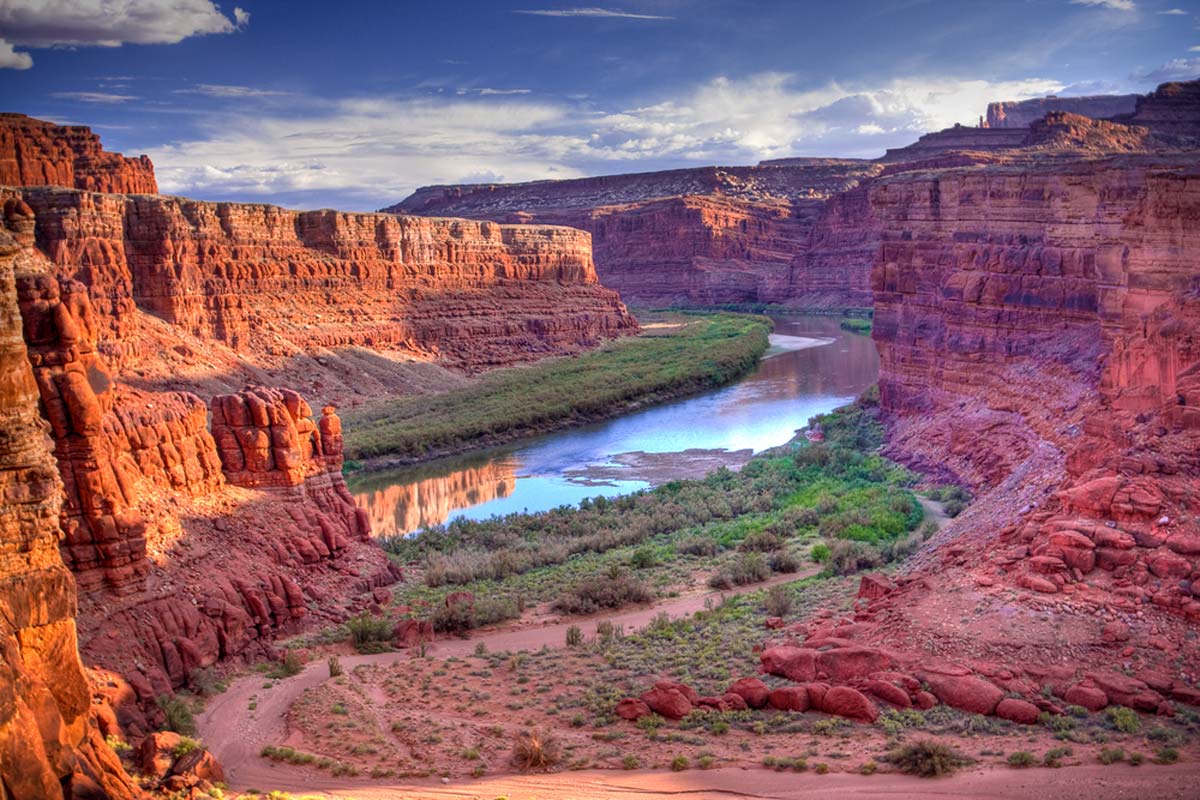 Unlike the rest of the destinations in this Utah parks itinerary, driving from Arches to Canyonlands National Park takes under an hour.
You'll travel via Arches National Park Road and Utah State Route 313, passing by Moab Giants and Gemini Bridges Trails. After about 22.5 km, you'll spot signs of the Island of the Sky District, which is exactly where you'll be exploring.
Suggested Stay for Canyonlands National Park on your Utah National Parks Itinerary
Moving between hotels can be challenging. I get it. So I recommend staying at the Best Western Plus Canyonlands Inn for familiarity.
They have a seasonal outdoor pool and a complimentary complete breakfast. Connect to Wi-Fi and watch TV while sipping beverages from the mini-fridge. If you work on holidays (not judging – I do too), refuel with hot coffee at your workstation.
From their all-year hot tub to the picnic area, there's so much to love about this hotel.
Alternatively, check all accommodation in Canyonlands National Park
Additional Utah Road Trip Ideas and Destinations
More Utah National Park Road Trip Stops for the Best Utah Road Trip
Check out these stops if you've got a little more time. Alternatively, with these activities, you can extend your road trip to a 10-day itinerary of Utah's national parks.
Zion National Park
Kolob Canyons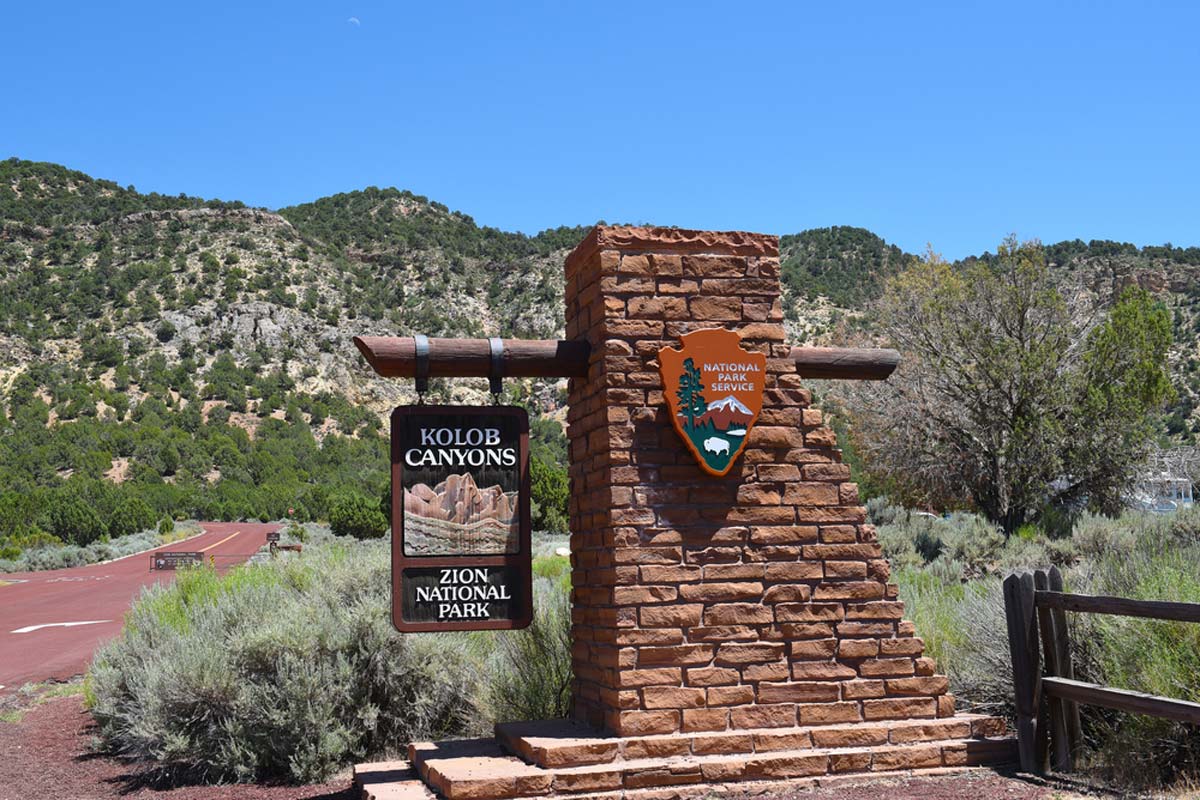 The Kolob Canyons are pleasantly uncrowded. If you're looking to plan a trip to Utah's National Parks, chances are many people are too.
Zion's other sights are typically packed, so you'll get to breathe a little while walking the trail hanging out in the picnic area.
Bryce Canyon National Park
Yovimpa Point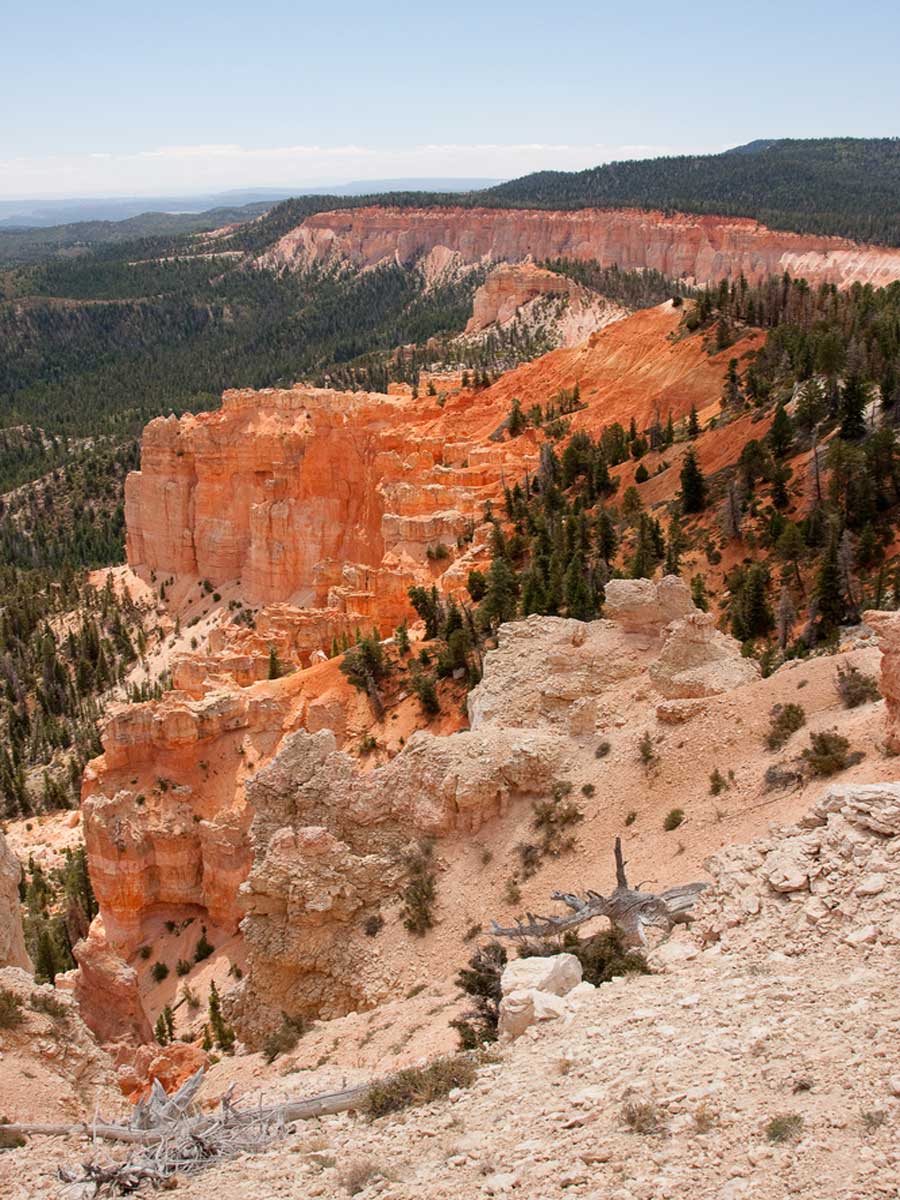 Yovimpa Point is one of Bryce Canyon's highest points. This easy out-and-back trail is just 500m and will take about six minutes to complete.
You can take splendid views of the Grand Staircase's vivid colours from the Paunsaugunt plateau's southern tip. A whole lotta reward for minimal effort.
Arches National Park
Fiery Furnace Tour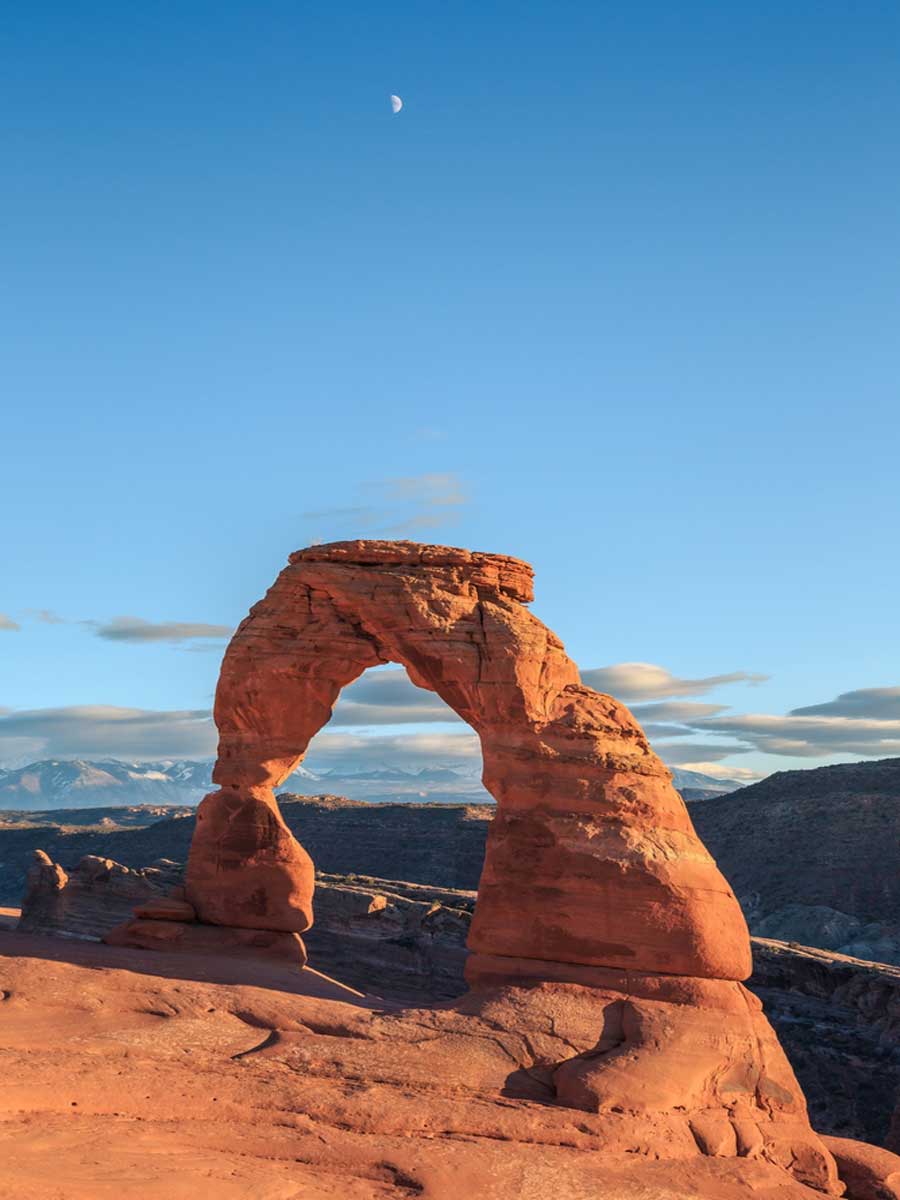 A ranger-led tour of the challenging Fiery Furnace will put your wits to the test. This 3.4km loop trail does not require a special permit if you're with a ranger.
Navigate your way over towering and perplexing canyon walls for over an hour and a half.
Canyonlands National Park
Cave Spring Trail in The Needles District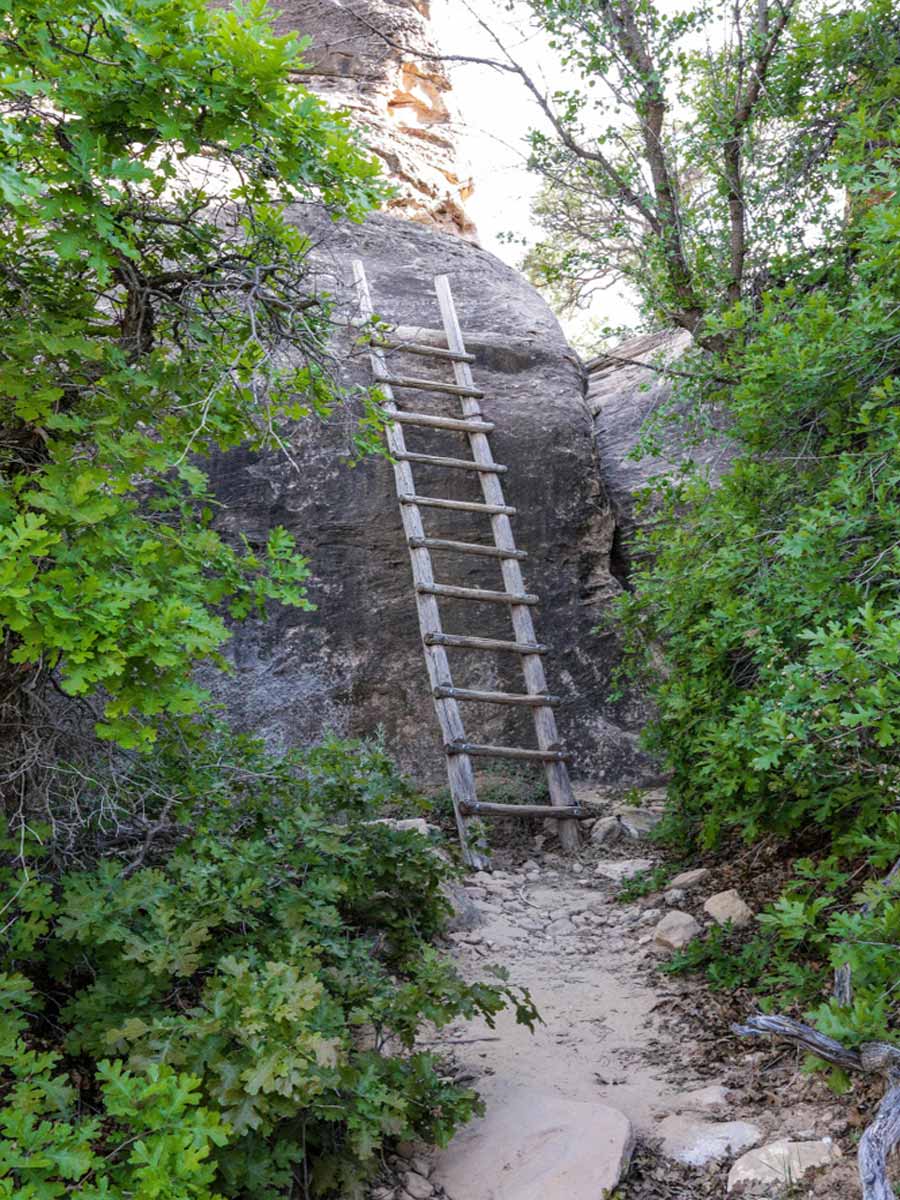 Cave Spring Road ends with this easy path – a 1km trail passing fascinating historical sites.
Below the rocks of a low mesa are the wooden and tin remnants of a cowboy camp. Nearby is a year-round spring and prehistoric rock art you can admire but not touch (I know it's totally tempting).
Utah National Parks Road Trip: Read Next