Planning a trip to Bryce Canyon National Park? These are the best hotels in Bryce Canyon, from luxury glamping to picturesque poolside lodging.
Picture walking through the dramatic badlands of Southern Utah as the infamous Hoodoos paint the landscape in a crimson glow – sounds like a dream, doesn't it?
Spending the day hiking around the beautiful landscape of Bryce Canyon is tiring work, which is why you'll want to find somewhere extra cozy to bed down. We've got you.
So when you're ready, slip on some comfy shoes, and discover where to stay in Bryce Canyon. These hotels are the very best.
Best Hotels in Bryce Canyon: At a Glance
[insert search map]
Best Hotels in Bryce Canyon
Quality Inn Bryce Canyon
£
Panguitch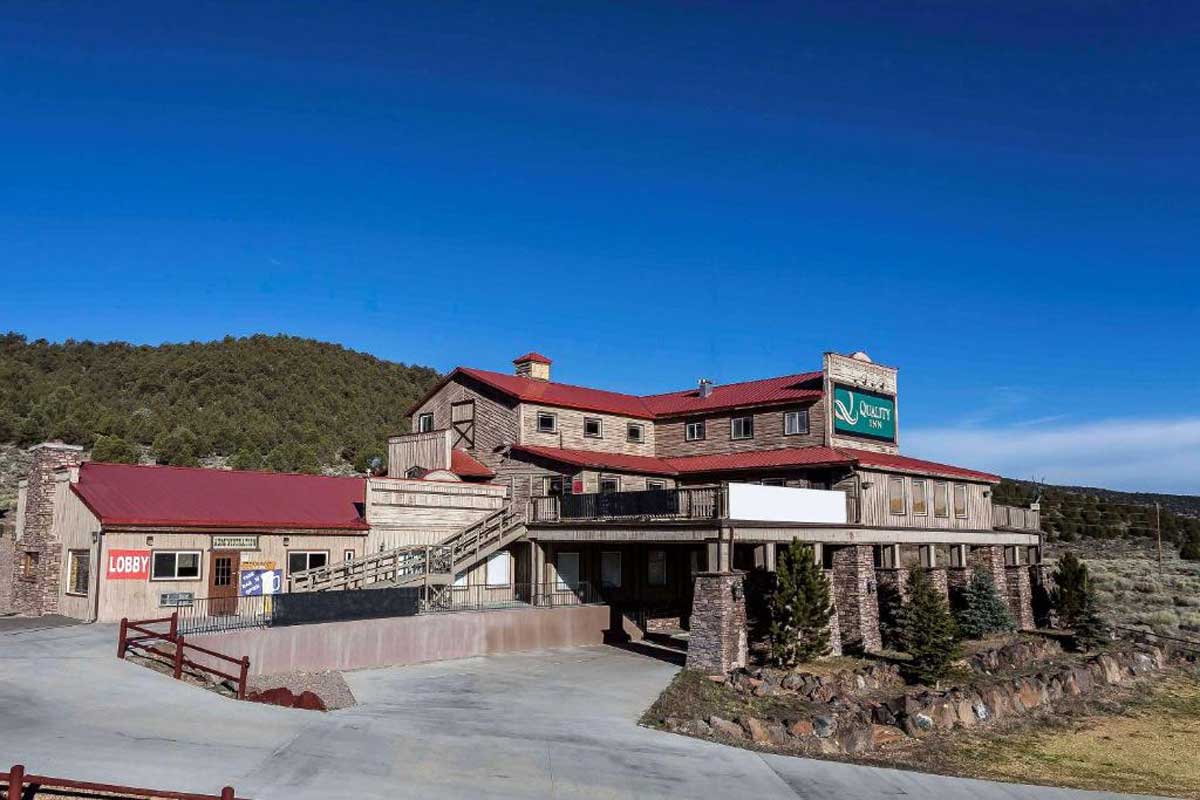 Nothing beats calming accommodations away from the major towns, and that's exactly what you'll find at the Quality Inn. Although you're 20 miles from Bryce Canyon National Park, quick access to the R89 means you'll be at the park in no time.
Each spacious room has a flat-screen tv with satellite, and comfortable double to king-sized beds. The soft carpets in each room mean you'll stay nice and toasty in winter.
Unfortunately, the restaurant on-site is permanently closed. But there are local restaurants like the C-Stop Artisan Pizza (highly recommended) no more than a 5-mile drive away.
And, with the lovely outdoor seating at the Quality Inn, you can sit back and admire the sunset after a long day of exploring.
Wander Camp Bryce Canyon – Escalante
££
Cannonville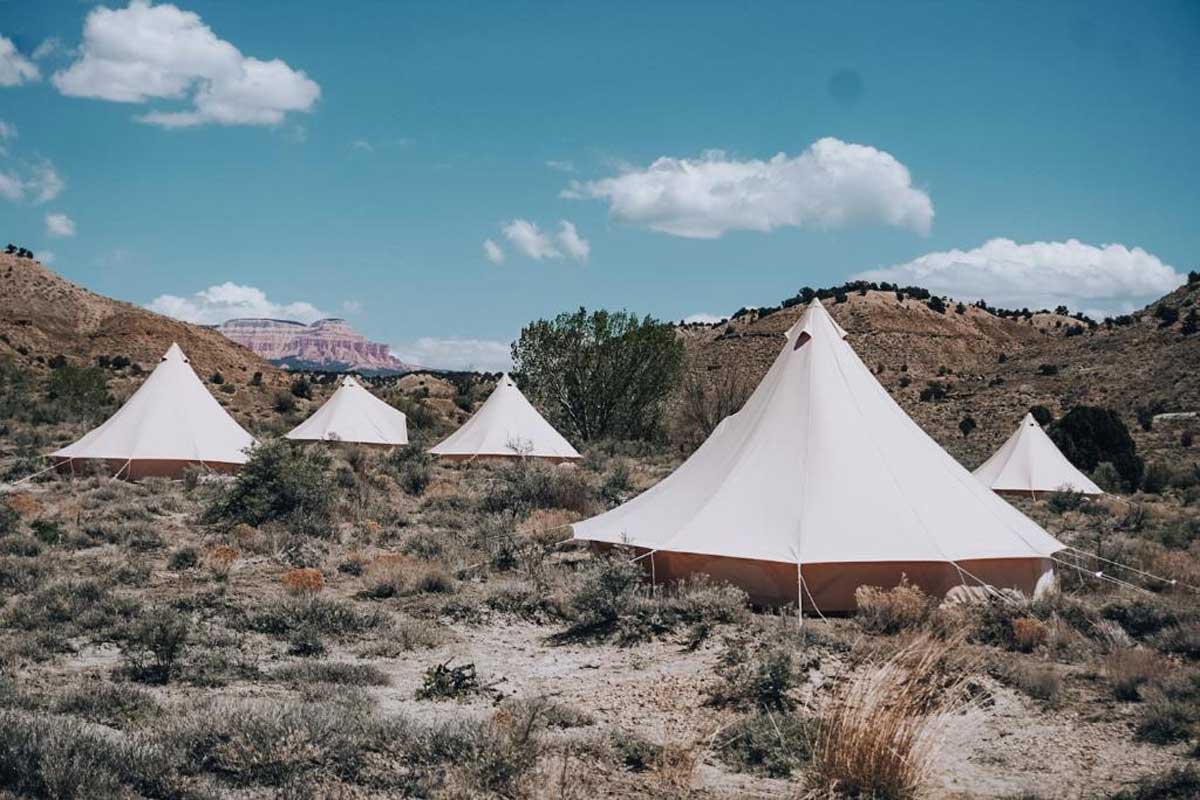 Situated just 18.6 miles from Bryce Canyon National Park, Wander Camp nestles in the quaint Cannonville region.
Why does this hotel make it into this guide? Well, for starters, the views are mesmerizing, with jagged mountains encompassing the hotel.
It's also not your ordinary hotel, with glamping taking center stage. There's a vast range of accommodation to choose between, from family tents to romantic lodgings for couples. Each room has a private bathroom and comfortable outdoor chairs to soak up the scenery.
Although there's no restaurant on-site, the starry night makes this one of the best Bryce Canyon hotels. It's pet friendly, so you can even bring your furry friends along to see all the brilliant things in Bryce Canyon.
Best Western PLUS Bryce Canyon Grand Hotel
££
Bryce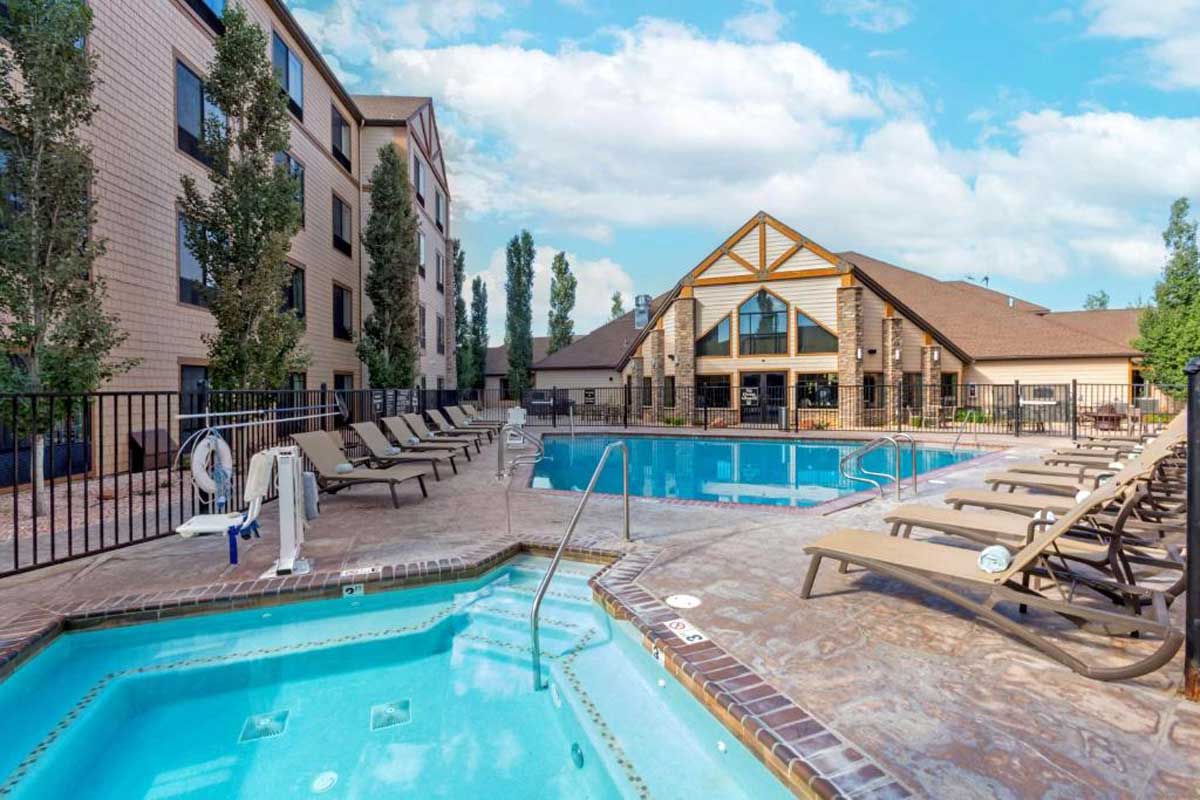 For the best overall Bryce Canyon National Park hotel, stay at the Best Western PLUS Grand Hotel. This lodging has everything from two crystal clear pools to an indoor gym so you never need to miss a workout.
The rooms are spacious, each decorated in a color palette reminiscent of the Utah landscape. For a journey into the Wild West, grab a bite to each at the on-site Ebenezer's Barn and Grill, which offers authentic American cuisine.
This hotel is also only 1.4 miles from the park entrance, so you don't have to worry about long car drives. And just when you think it can't get any better, the outdoor jacuzzi is the perfect place to admire the night sky.
Bryce Canyon Pines
££
Bryce Canyon City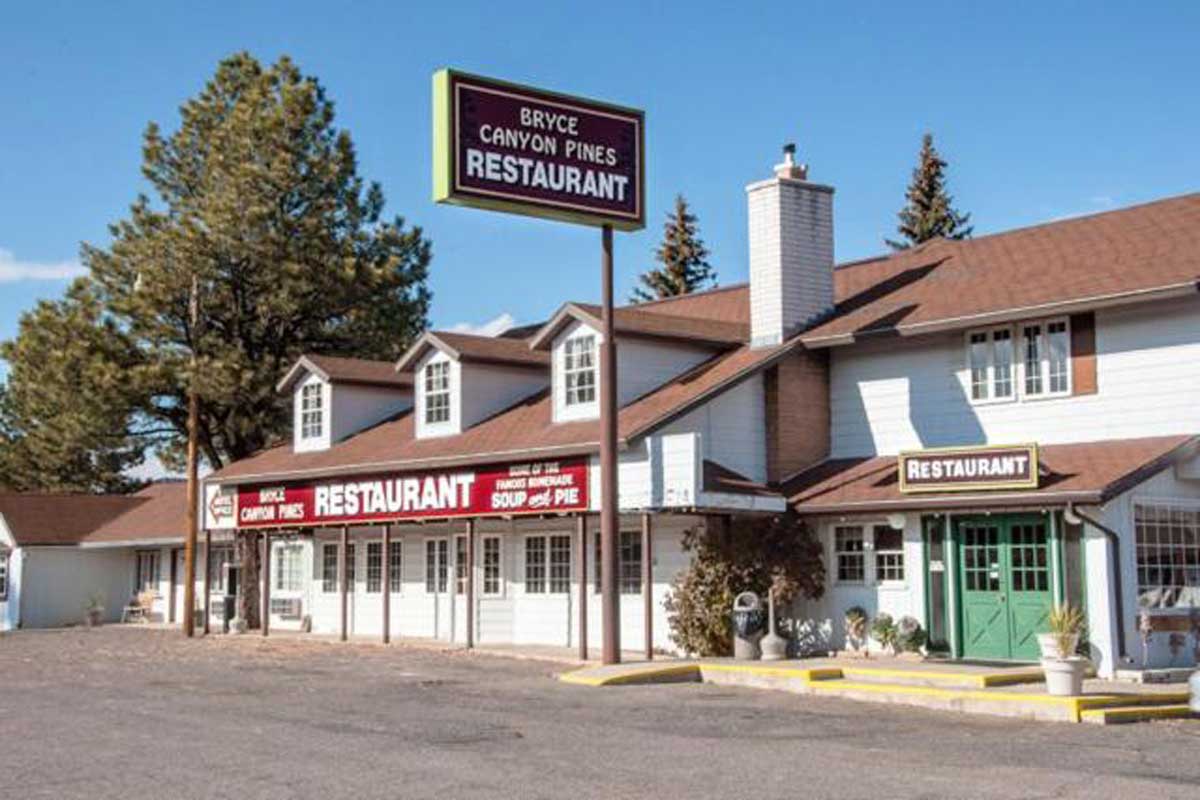 Another reliable option that's only 6.1 miles from the park, we love the Bryce Canyon Pines Motel. Throughout the motel, timber flooring and ceilings create a homely and inviting feeling.
Each room has a tea and coffee station – a lifesaver – and a private bathroom filled with everything you could possibly need. Some rooms have a cozy fireplace, kitchen, and dining space, but the on-site restaurant is also a great place to eat (and the bonus of no dishes to clean afterward).
Sevier River Ranch and Cattle Company
£
Hatch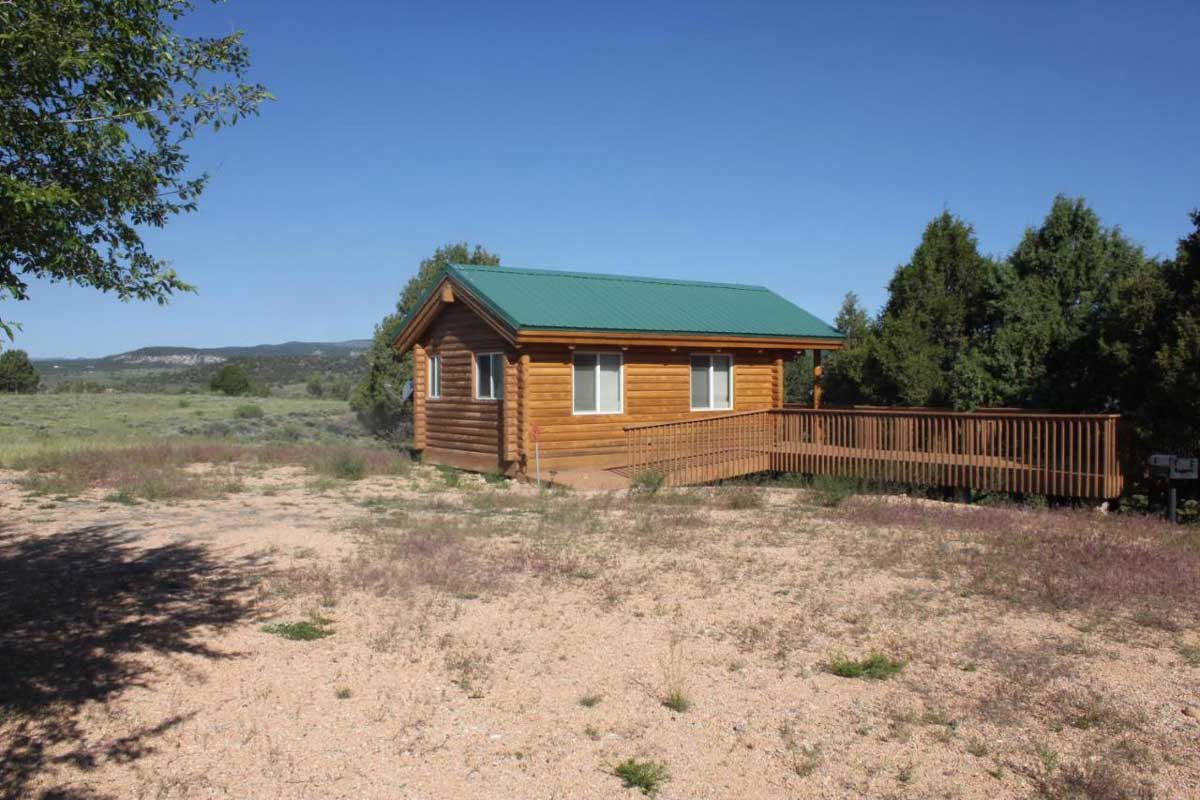 For a more secluded stay, enjoy the country vibes at the Sevier River Ranch. Of all the Bryce Canyon National Park hotels on this list, it is a bit further away, with a 24.4-mile drive.
That said, these self-catering lodgings on a family farm are the perfect place to unwind after a busy day. The beautifully modern log cabins provide unforgettable views of the Sevier River and surrounding grasslands.
It's the perfect green oasis to see after enjoying the dramatically dry and rocky landscape of Bryce Canyon. You can also go fishing or hiking on the property and, if you're in the mood for food, the Hatch Station Cafe is a 5-minute drive away.
Stone Canyon Inn
£££
Tropic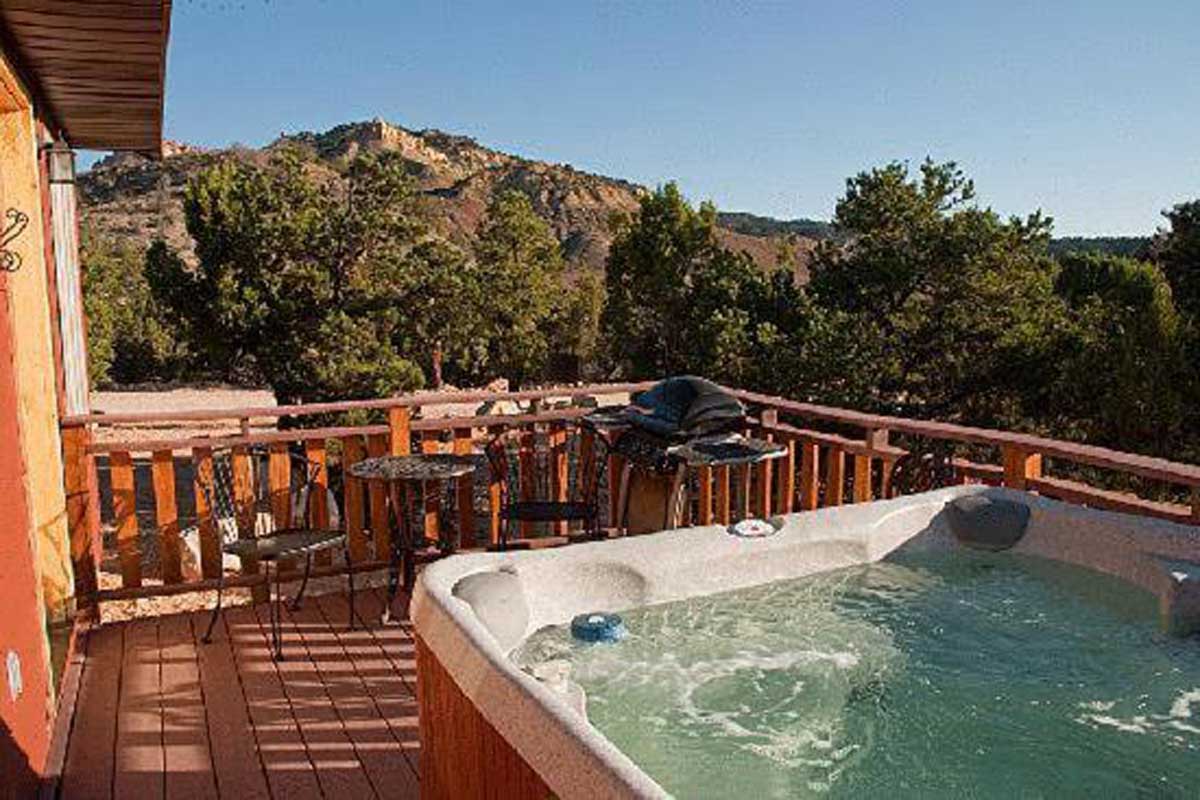 Look no further than the Stone Canyon Inn for a luxury stay in Tropic. This inn sits around 12 miles from the park entrance and offers a unique view directly into the Bryce Canyon National Park.
There's a sauna you can relax in after a jam-packed day, and the outdoor patio provides the perfect mountain views. Each room has modern finishings unique to each space, with no two rooms looking the same.
Wake up feeling fresh with the tea and coffee maker at your disposal. And, when hunger strikes, grab a table at the on-site restaurant offering American-style cuisine.
Best Western PLUS Ruby's Inn
£
Bryce Canyon City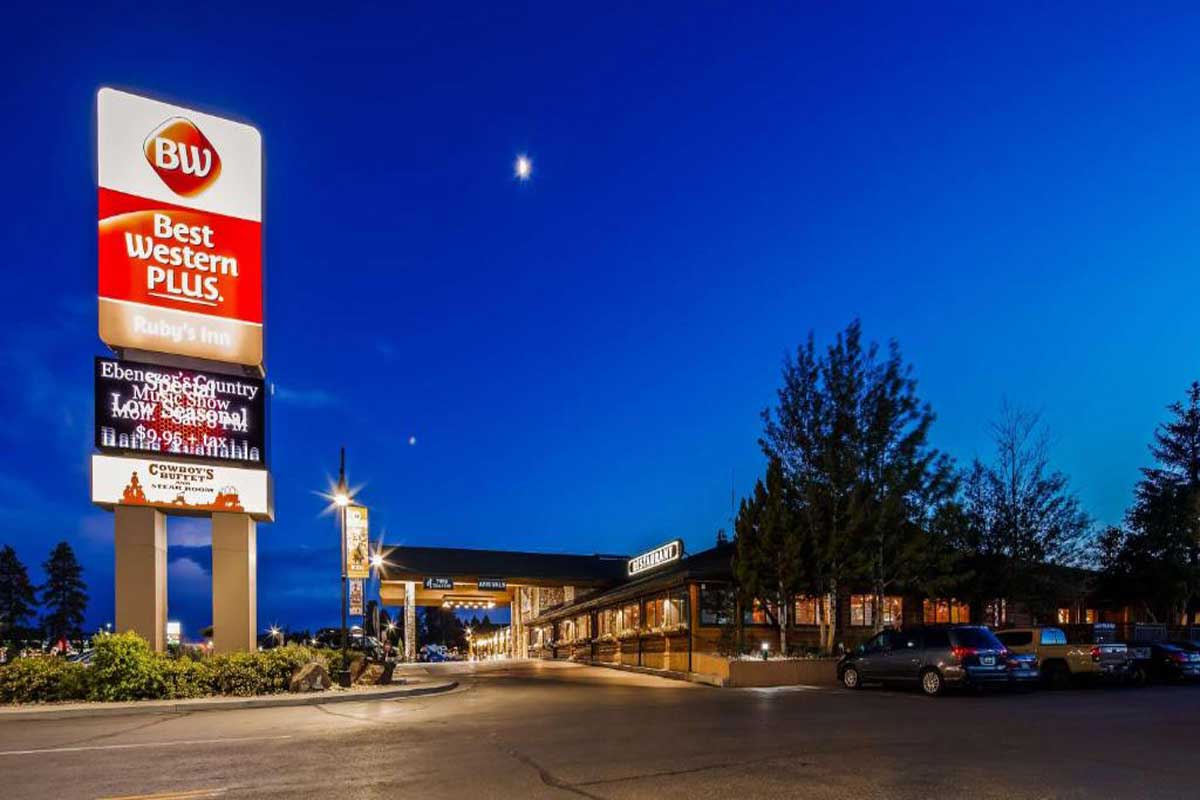 As far as Bryce Canyon Utah hotels go, Ruby's Inn is the closest to the park at 1.4 miles away. It's also the best budget-friendly luxury lodging, with the added bonus of an indoor swimming pool and jacuzzi.
Rooms are spacious – with some boasting an open-plan layout – and decorated in rich terracotta hues. The on-site buffet at Canyon Diner is the perfect way to start your day, while taking advantage of the cycling and hiking routes on the property are an excellent way to end it.
Top Tip: This is also the ideal accommodation if you're only spending a day in Bryce Canyon.
Check Rates and Availability
Bryce Country Cabins
££
Tropic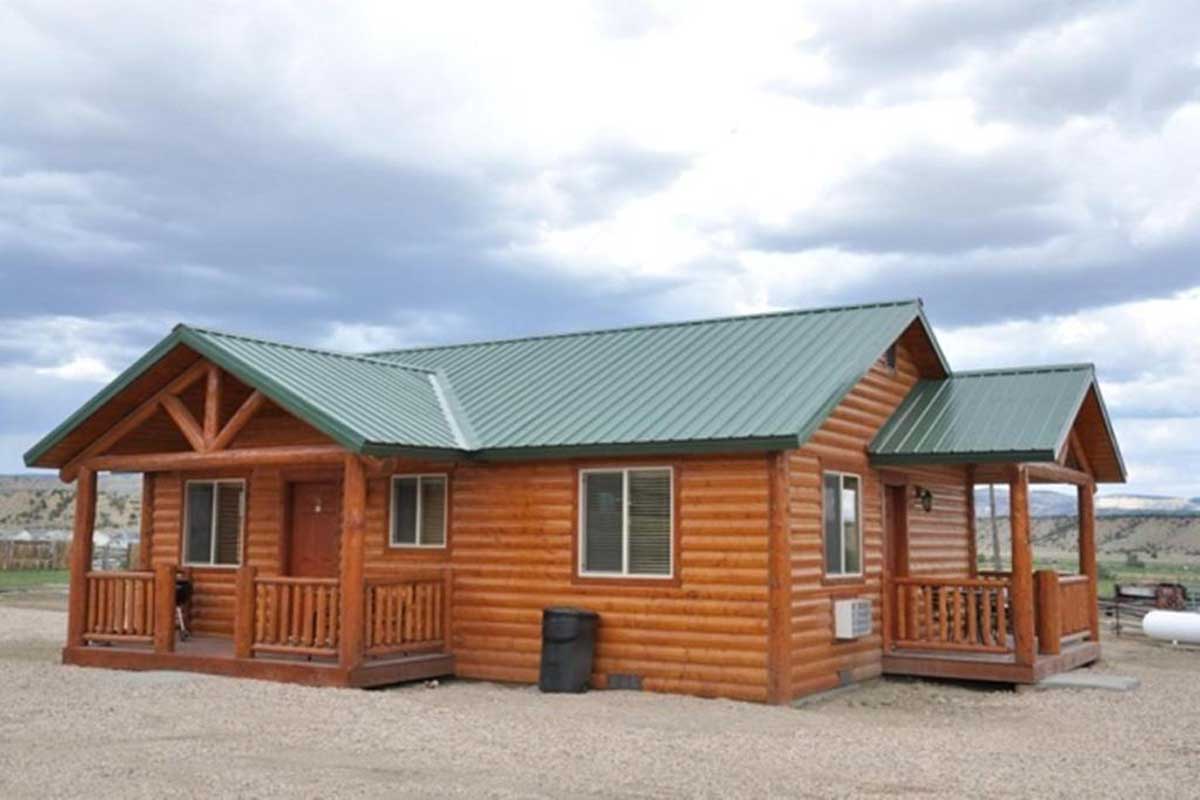 For a more private setup, the Bryce Country Cabins offer a serene environment in the town of Tropic. The authentic log cabins add a homely feel – not to mention that they're only 10 miles from Bryce Canyon National Park.
There's also a communal theater and games room with a pool table on site, though the private patios mean you can enjoy a sunrise or sunset in peace. This is a self-catering hotel, but if you don't want to cook, Pizza Place is no more than a 5-minute walk away – and it serves up some epic slices, if we do say so ourselves.
Best Hotels in Bryce Canyon: Frequently Asked Questions
What is the Best Area to Stay in Bryce Canyon?
Bryce Canyon City is the best area to stay for quick access to the park. You'll also find arguably the best accommodation here.
How Many Days Should I Spend at Bryce Canyon?
Two days is the perfect amount of time to explore all the main sites of the park and enjoy the main hiking trails.
What is the Best Month to Go to Bryce Canyon?
May and September are the best times to visit for fantastic weather and outdoor activities.
Practical Tips to Consider Before Booking Your Bryce Canyon Hotel
Keep in mind the distance of your accommodation from the Bryce Canyon area. Closer hotels often have shuttle services you can use. But if you intend on driving, a cheaper and/or fancier accommodation slightly further away is also a great option.
Bryce Canyon National Park only has one entrance along UT 12. This means accommodations around Hatch and Alton will require a lot of driving. We suggest staying around Bryce Canyon City or Tropic if you can.
Bryce Canyon Hotels: Read Next