Planning a trip to Zion National Park? Here are some fun facts about Zion for your visit to Utah's most famous national park.
You've seen the photos on Insta, and you've maybe even been there before – but what is Zion National Park all about?

You may wonder how long Zion has been around, how massive it is, and why it's called Zion in the first place. We got you covered.

We dusted off our encyclopedias and took a deep dive into 12 Interesting facts about (spoiler alert) Utah's most popular member of the Mighty Five.

Without further ado, here are some Zion National Park facts you won't want to miss.
Interesting Facts About Zion National Park
How Big is Zion National Park?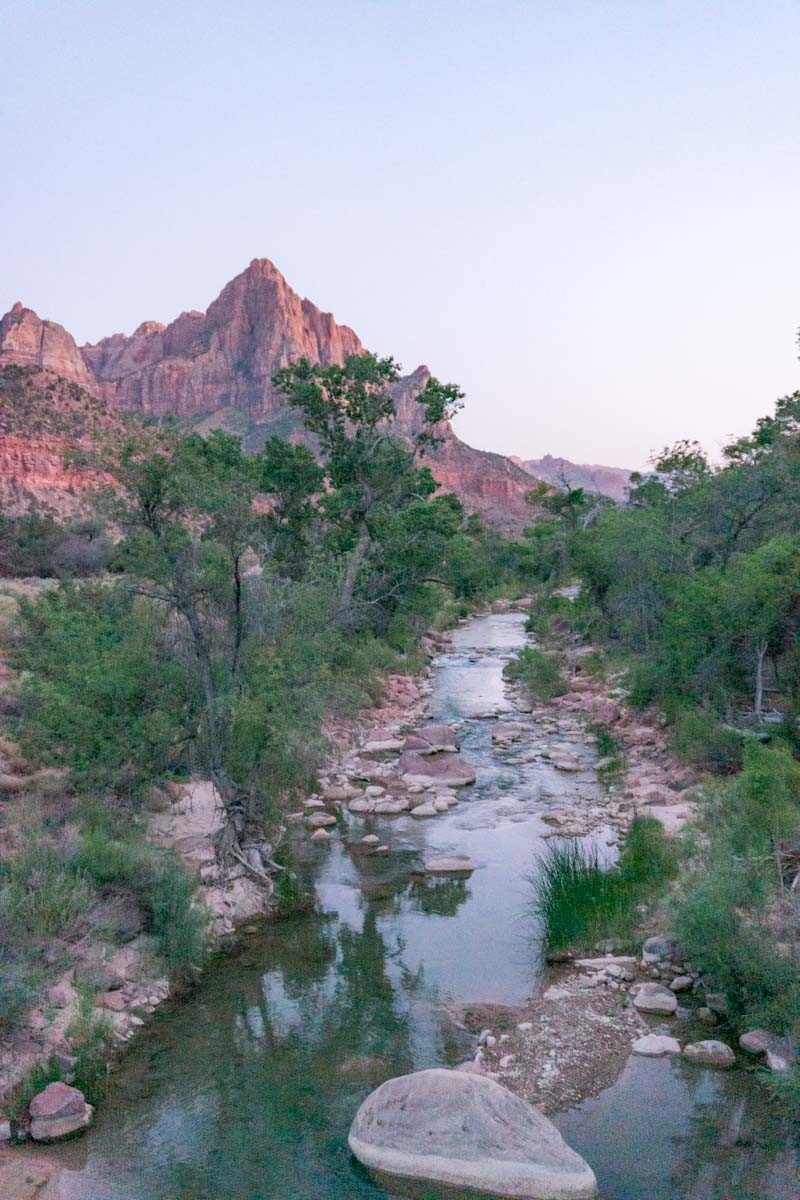 Wondering how big Zion National Park is? At 229 square miles, it's safe to say that it is a massive canyon in the middle of the sprawling high desert in Utah.
So, how big is it really? 15 miles long and over 2,500 feet deep. Yes, that's really big, so most people only see some of the canyon on their visit.

Here's an interesting fact about Zion National Park: You can walk from one end of San Francisco to another in 7 miles. Double that trek, and you still haven't crossed the length of Zion.
What is Zion National Park Known For?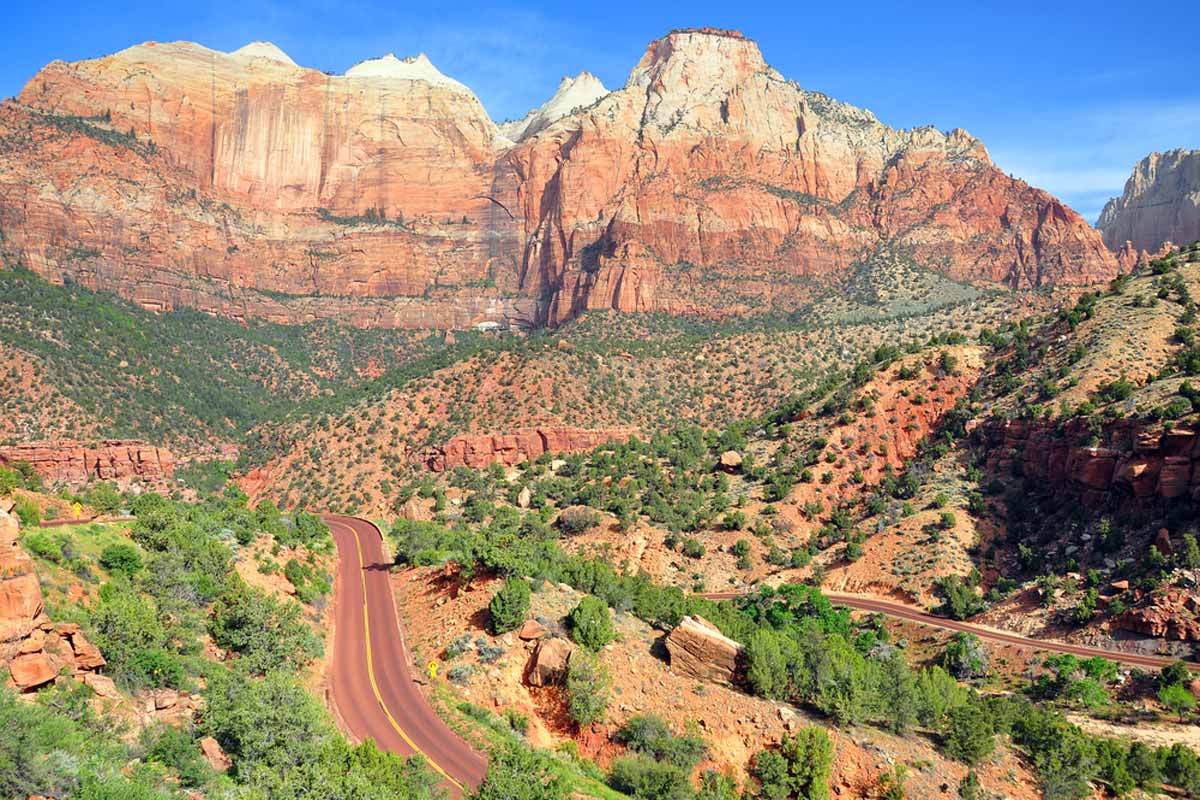 Back to just how big Zion is, it's renowned for being one of the largest canyons in Utah (though the honor of the largest goes to Buckskin Gulch). It's also well-loved for the extensive network of hiking trails inside.

You may have seen photos on social media of the unique rock formations and slot canyons made from red rocks, sandstone, and years of erosion from rain and wind.
The towering red rock mountains in Zion National Park (known as the 3 Patriarchs) and the unique design of the Checkerboard Mesa are among the most iconic rock formations here.

And if you're an avid outdoor adventurer, The Narrows (a canyon hike through the Virgin River) is likely on your radar as one of the most well-known hikes in Zion.
Why is Zion National Park Important?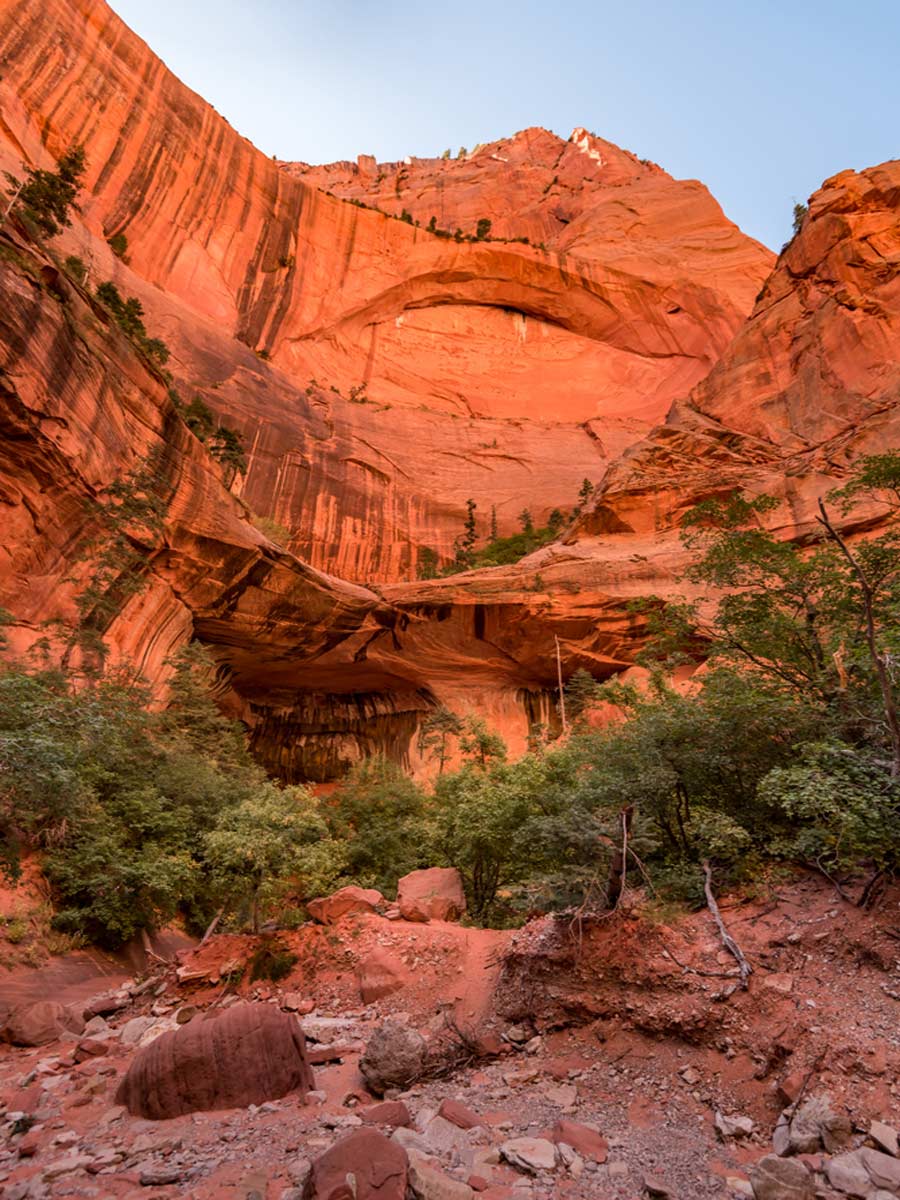 Entering Zion National Park, you'll immediately see some of the most unique geology and high desert landscapes anywhere in the USA.
High up on the Colorado Plateau, Zion is a gorgeous canyon that offers visitors a chance to see Navajo Sandstone, which you can only see in a few national parks in the USA. Its windswept walls and towering peaks make way for a mesmerizing canvas of tan, pink, yellow, and red.

Because of the unique landscape and dark night skies (it's an International Dark Sky Park) have carried on its legacy as a unique location featuring stunning nature and wildlife.
What Year Was Zion National Park Established?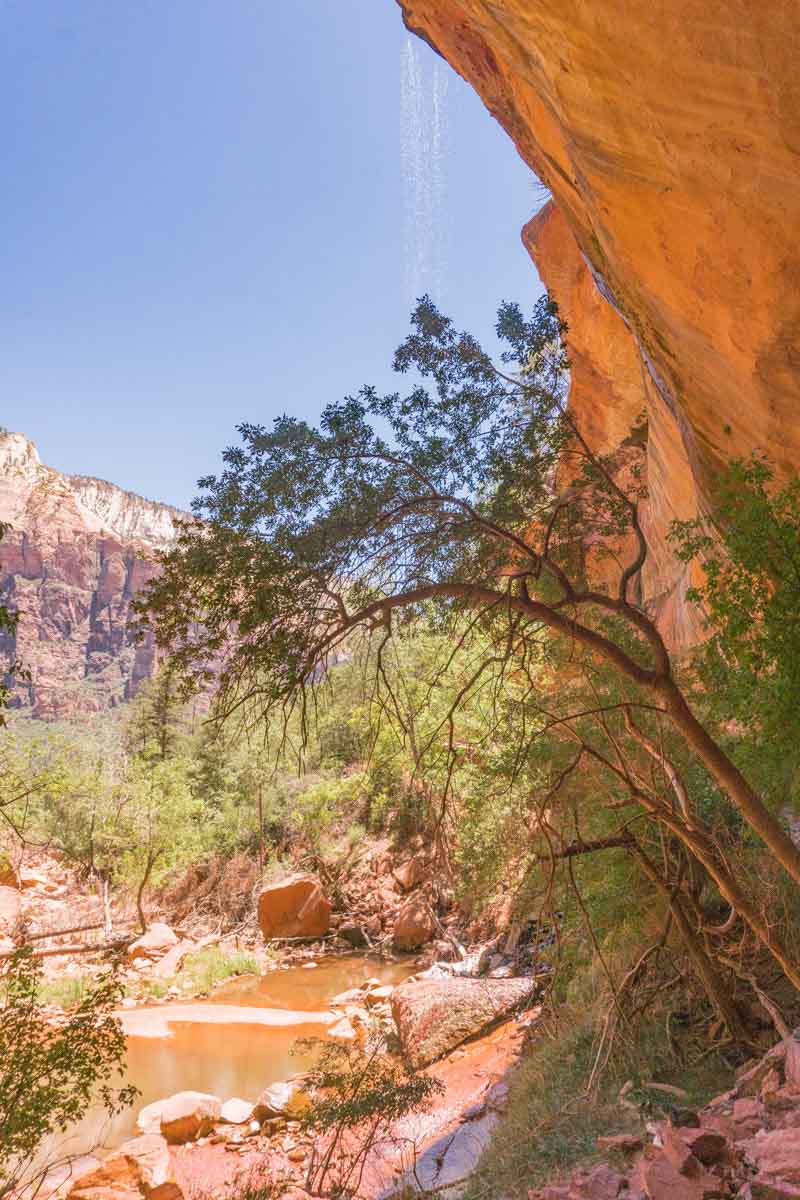 Want one of my favorite Zion National Park history facts? Zion National Park is over 100 years old.

It first became an official national park way back in 1919. Woodrow Wilson helped turn the gorgeous sandstone and red rocks into a national park.
Zion National Park, as we know it today, officially came about in the 1950s after the Kolob Canyons (which were initially an additional Zion park) joined up with the original.
How Old is Zion National Park?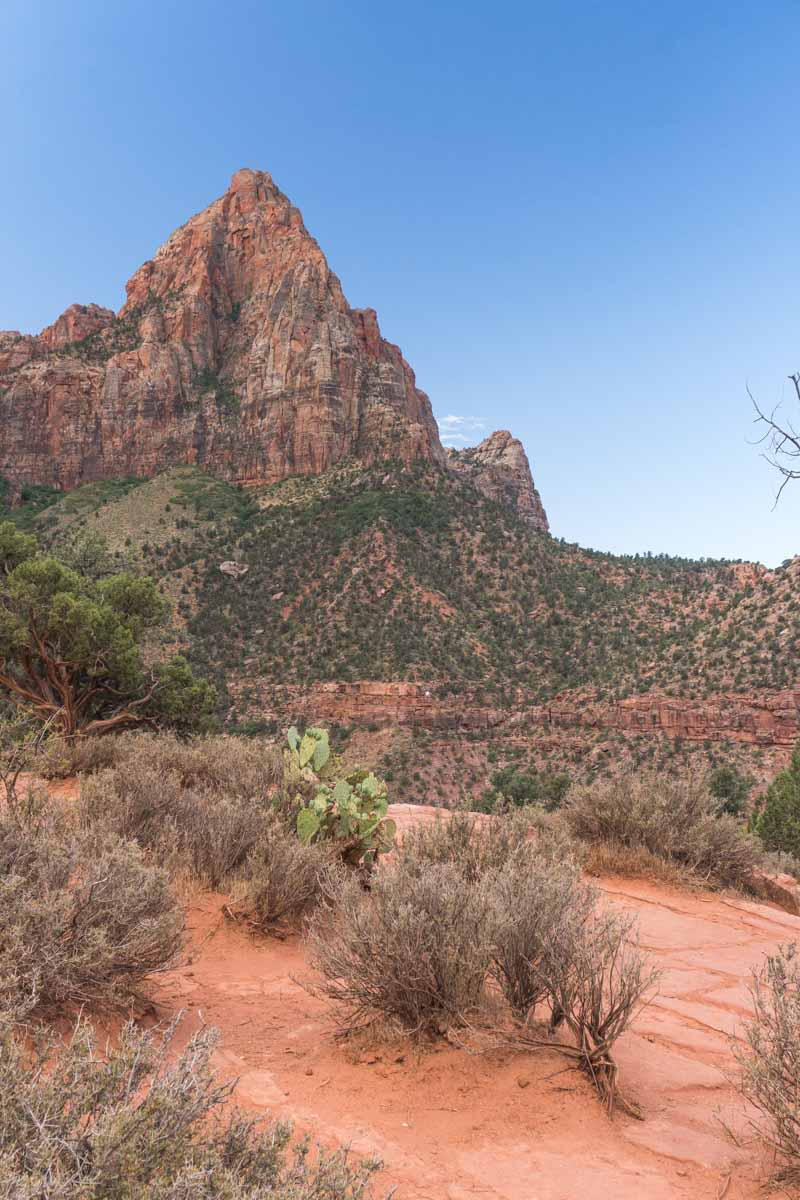 Before it was Zion National Park, it was actually named Mukuntuweap National Monument in 1909. The name changed to Zion because Mormons who settled in the area over the years petitioned to change it.
However, several Indigenous cultures lived in Zion for hundreds of years before this. The land and many of the rock formations are over 150 million years old.
What is Zion National Park Named After?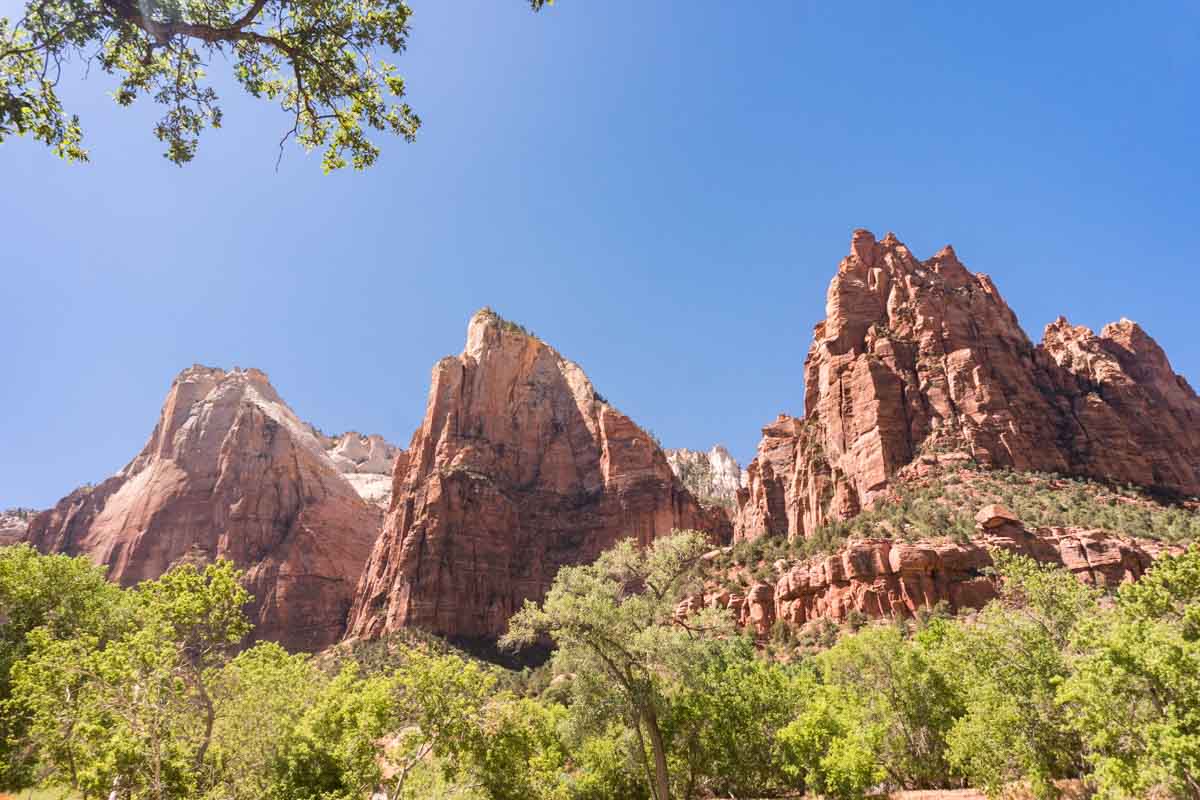 As we mentioned, Mukuntuweap National Monument was the original name – which the local Paiute people coined means straight canyon.

But when Mormons settled in the area, they were so awe-struck by the land that it became known as Zion, a reference to the spiritual qualities that the incredible land boasts.

Isaac Behunin, one of the first Mormon settlers, believed the land was like a church and famously said, "A man can worship God among these great cathedrals as well as he can in any man-made church; this is Zion."
What is the Elevation of Zion National Park?
Because it's up on the Colorado Plateau, Zion National Park sits at a pretty high elevation. But just how high is it? It depends on where you're standing.

One of the cool facts about Zion National Park is that the elevation ranges from 3,700 to 8,700 feet, giving it a whopping 5,000 feet of elevation change throughout the park.

Bring plenty of water and walk slower if you plan to trek down to the bottom when hiking in Zion.
Fun Facts About Zion National Park
Zion is Home to One of the Largest Arches in the World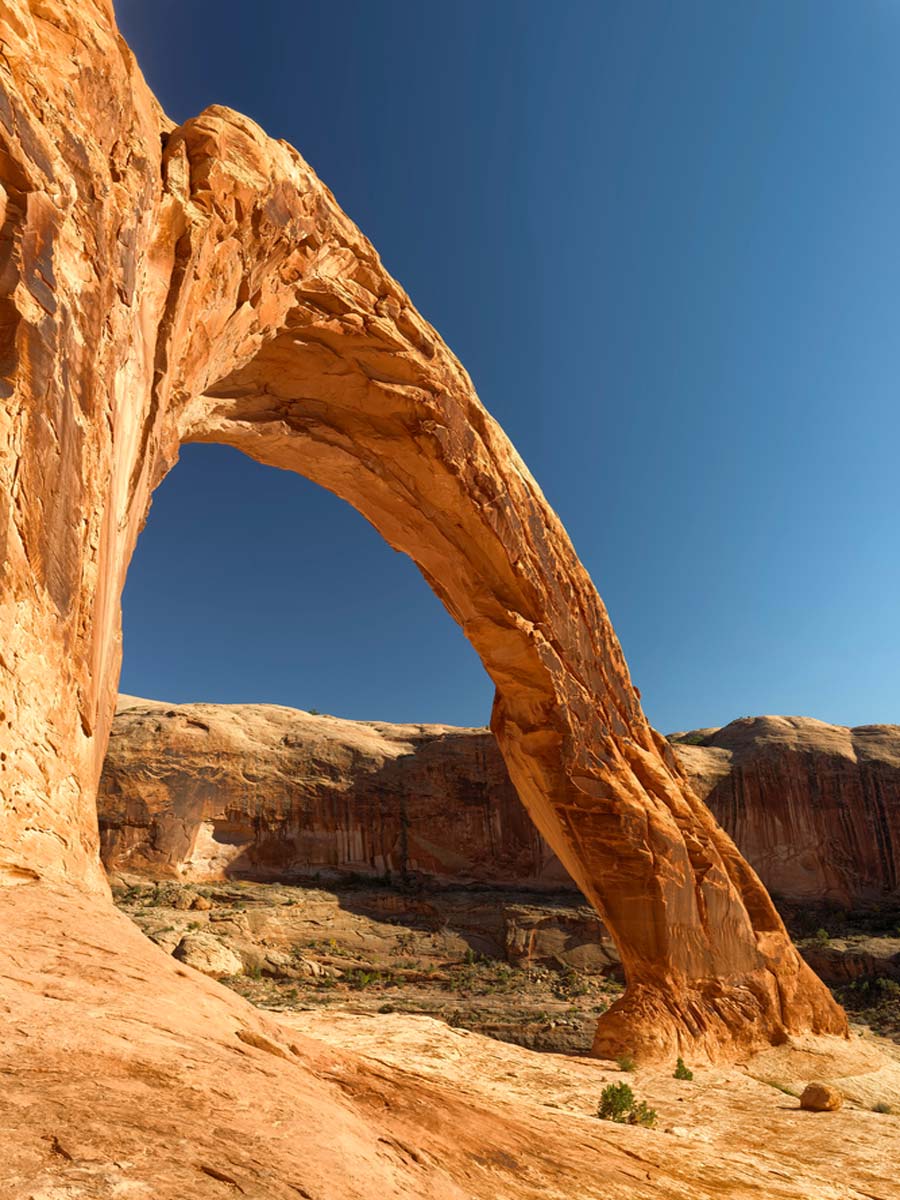 Another member of Utah's Mighty Five is more famous for its arches (Arches National Park), but don't sleep on Zion if you want to see a truly massive natural bridge.
One of my favorite fun facts about Zion National Park is that it's home to Utah's largest natural arch, the Kolob Arch.

The gigantic red rock arch is a famous location for serious hikers (the most popular trail is almost 14 miles long), but it allows you to see the 287-foot natural arch in all its glory.

In fact, one of the great Zion National Park fast facts is that Kolob Arch is actually the 2nd largest natural arch anywhere in the world.
There Are Over 1,000 Plant Species in Zion National Park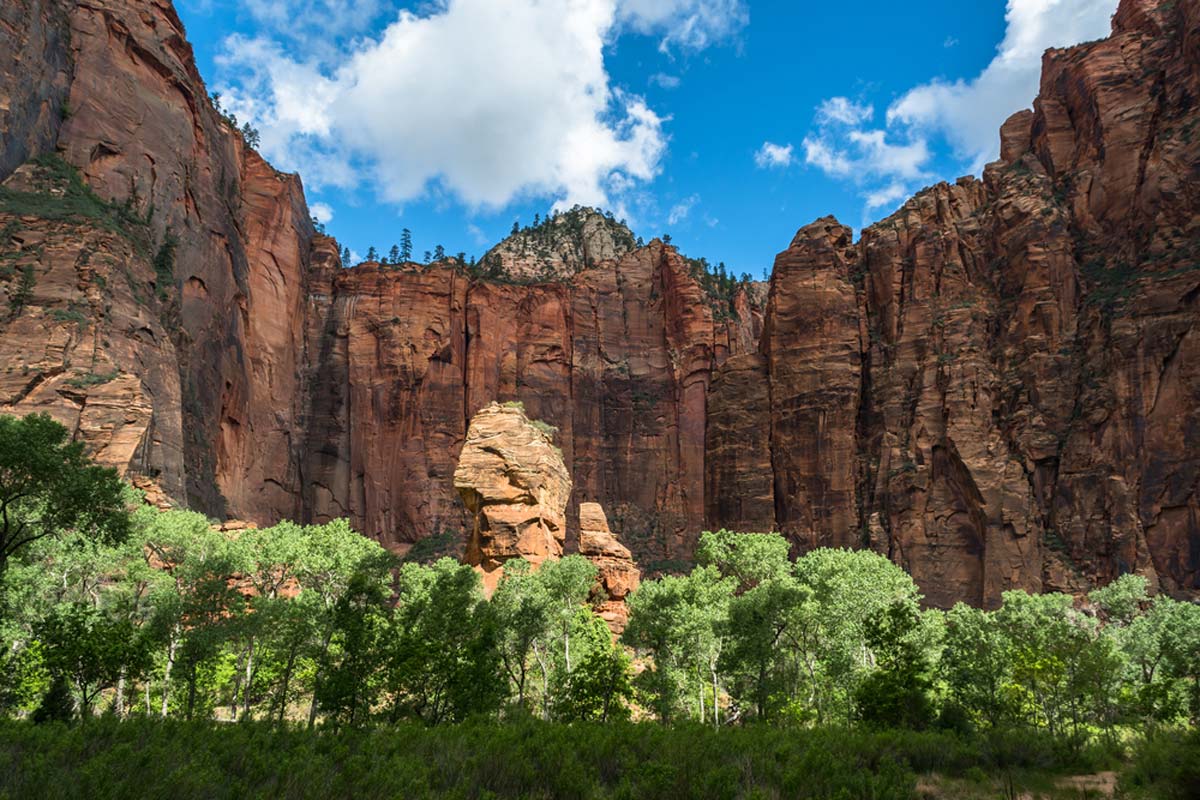 You might not think of the high desert of Utah as having a lot of greenery, but you'd be surprised.

Looking for Zion National Park fun facts? There are actually over 1,000 different types of plants in Zion National Park.

Of course, you'll find lots of cacti and succulents, but there are also some surprises in the flora and fauna of Zion.
Keep your eyes open for juniper or ponderosa pine forests, wildflowers popping up from the high desert floor, and hanging gardens showcasing unlikely vegetation like moss and ferns in the hanging gardens around the river banks.
What Animals Live in Zion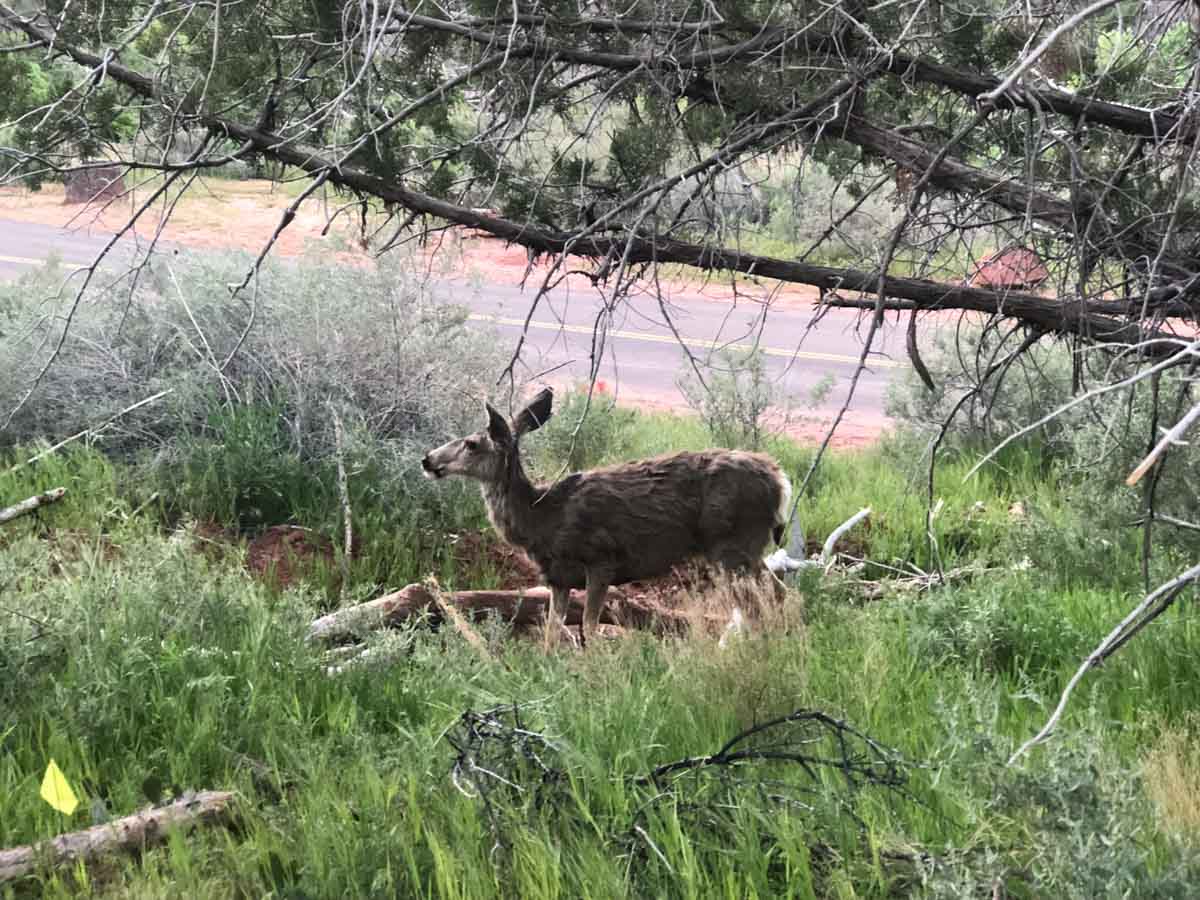 Looking for Zion National Park wildlife facts? There are hundreds of animals in Zion (many of them are birds), so keep your eyes peeled and binoculars handy when hiking along this famous canyon's trails.
While you're most likely to see mule deer, hummingbirds, and quail, you may encounter plenty of more exciting (and sometimes dangerous) animals.

One fun fact about Zion National Park is it's home to almost 80 different mammals. You may see black bears, mountain lions, bighorn sheep, and coyotes on the trails from time to time.
How Many People Visit Zion National Park Each Year?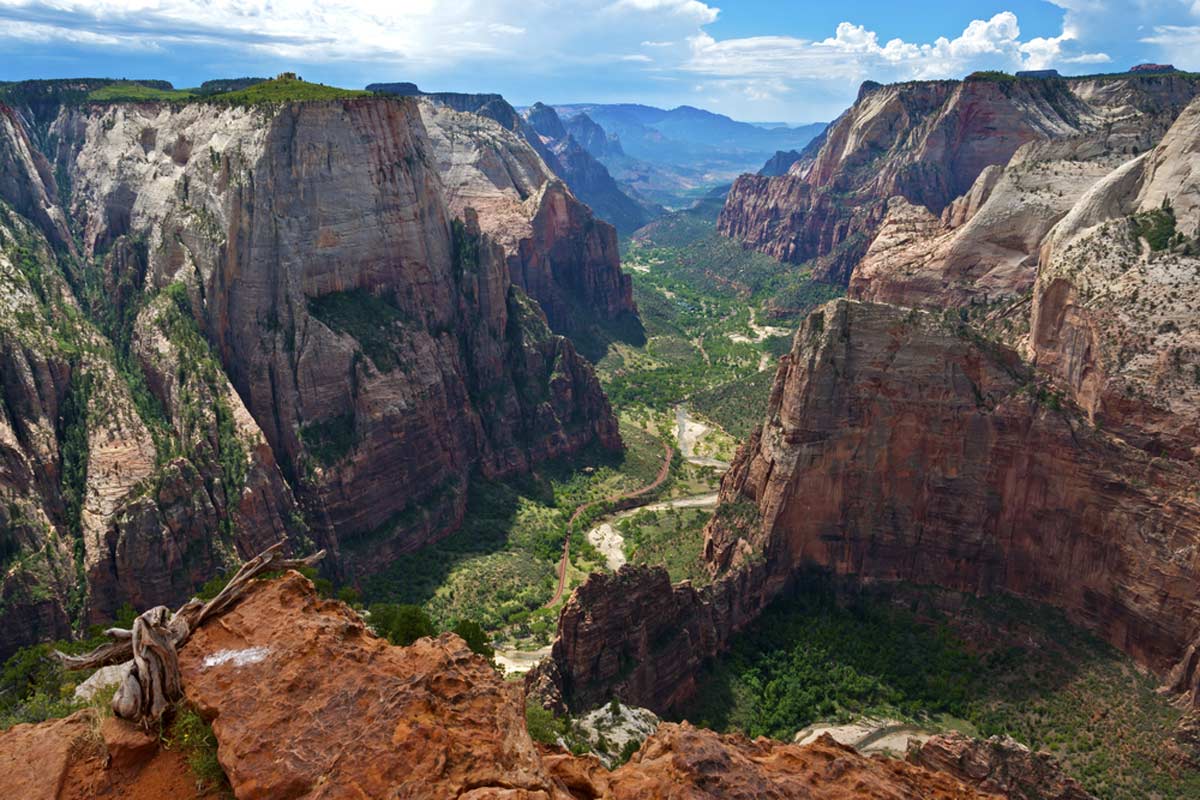 Zion National Park gets somewhere between 4 to 5 million visitors every year. That's nearly double what it was in 2010 when only 2.6 million people visited the park.

One of the most interesting facts about Zion National Park is that it sees over 1 million more people yearly than Yosemite.

We love that more people are getting to one of our favorite locations in Utah, but do your part to clean up after yourself and stay on the marked trails to keep this beautiful location in great shape.
There's a Subway in Zion National Park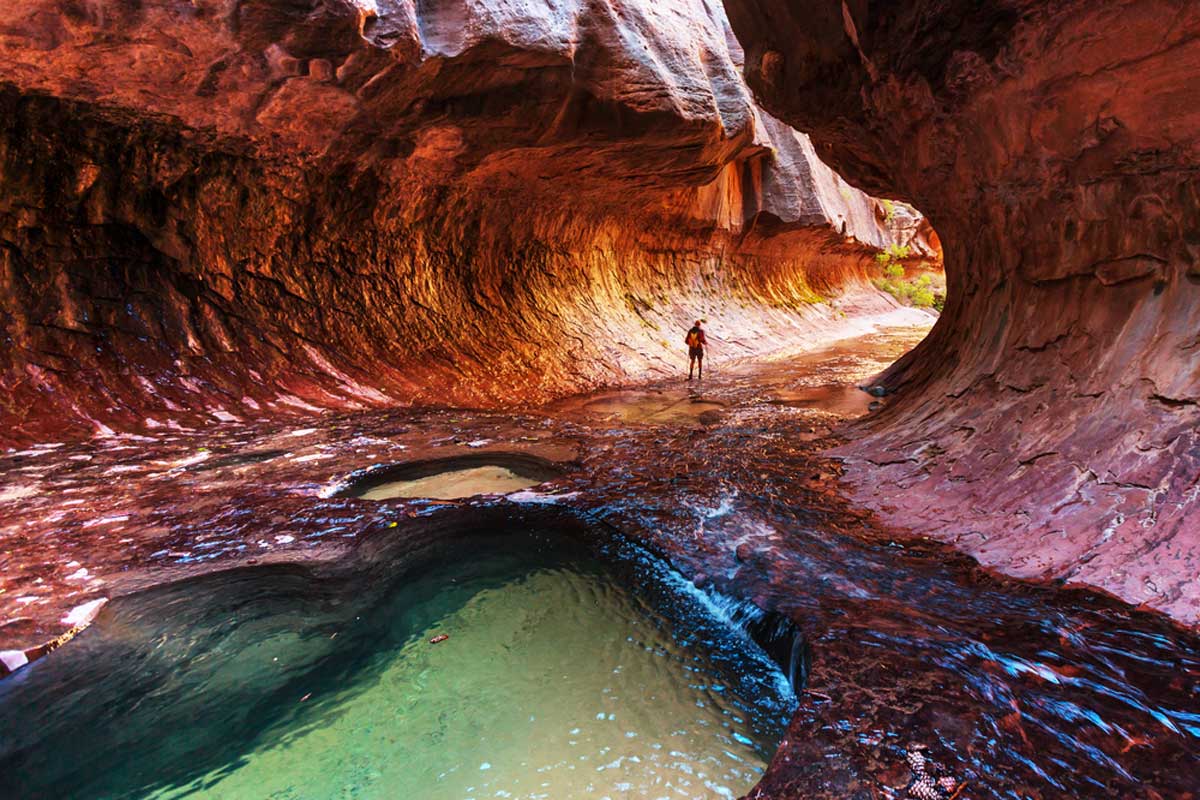 No, not the sandwich shop, and not a train that can get you from one part of the park to another – this subway is actually a natural tunnel that stretches over 9 miles long.
It's in a gorgeous section of the park called the Left Fork, which you can only access if you have a permit.
You'll need to be in excellent hiking shape and know how to boulder, swim, and repel down steep canyon walls. If that all sounds like your kind of Utah hike, enter the lottery 2 months before your trip, which you can apply for here.
Zion National Park Facts: Read Next
Love This? Save and Share on Pinterest