Visiting Central Utah? Read our guide to the best things to do in Richfield, Utah.
Richfield, Utah, might not be on your radar when you visit the Beehive State, but it should be.

Located just northwest of Capitol Reef National Park, it's the perfect place to stay when visiting the underrated member of the Mighty Five, or taking an interstate trip.
More than just a stopover during your travels, Richfield offers an immense amount of history, outdoor adventure, and fun things to do.
Ready to discover everything about the best Utah city you might not have heard about yet? You're in for a surprise.
Looking for the best hotel in Richfield? We think you'll love the Fairfield Inn & Resorts
Top 5 Things to Do in Richfield
Visit Capitol Reef, National Park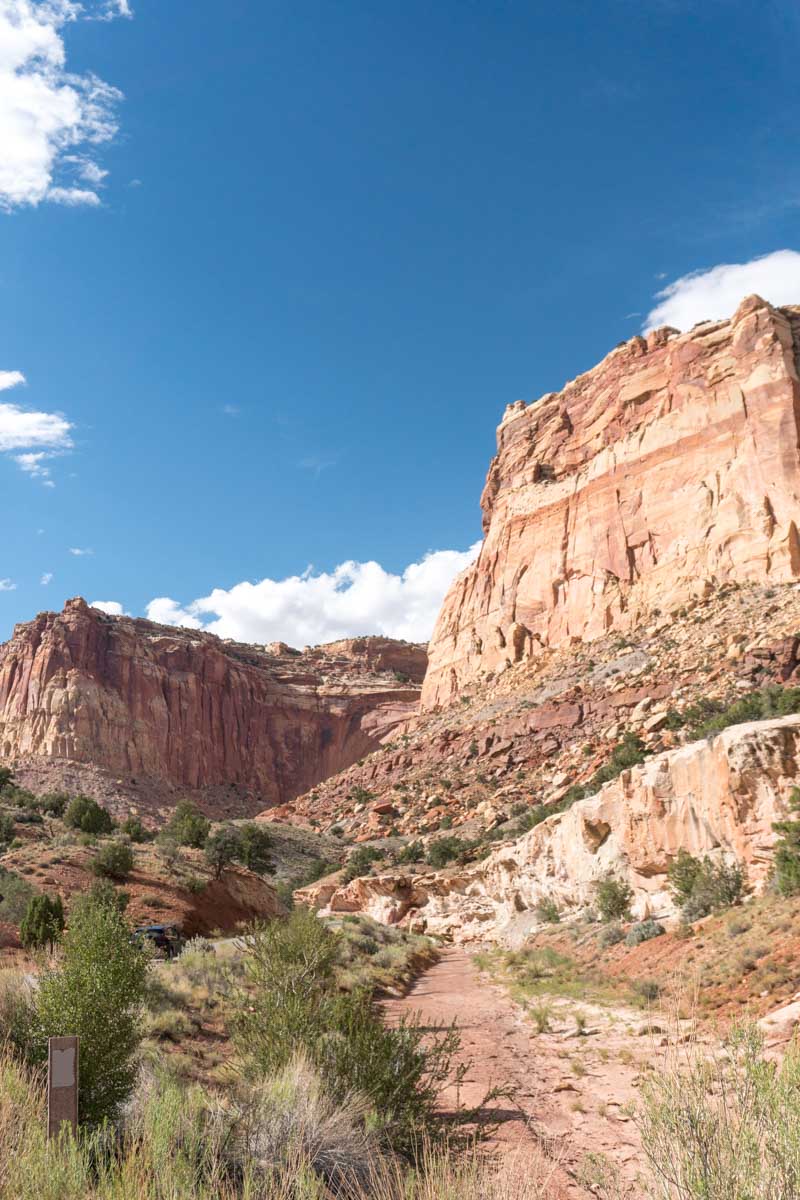 If you're staying in Richfield, Utah, we're willing to guess you're planning a trip to visit Capitol Reef National Park. If not, add it to your travel plans immediately.
Just an hour away from Richfield, we think Capitol Reef is the best-kept secret of Utah's Mighty Five.
Spend an entire day exploring the red rock canyons for natural works of art like the towering Cassidy Arch and the dramatic rock formations at the Temple of the Sun and Moon. Learn more about navigating the national park with this handy map.
Shop and Eat on Main Street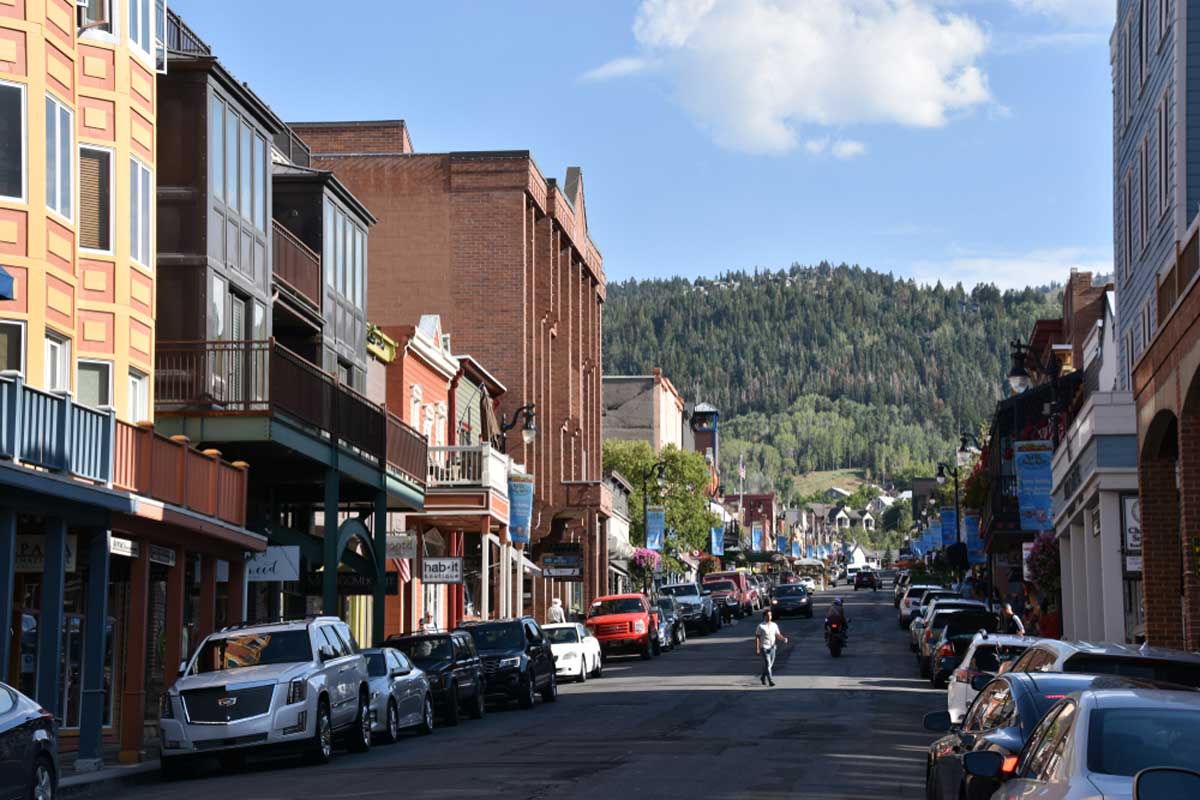 If you're looking for the best Richfield, Utah restaurants, head right over to the main street. You can find local cafes serving up great coffee and snacks at gems like Leona's Bistro and Little Wonder Cafe or a decadent prime rib or steak dinner at Sagebrush Grill.

You'll also have plenty of options if you want to shop, including classic antique stores like Nothing New Antiques and hidden second-hand gems at Refuge Thrift Store. The local favorite, Julia's Shoppe, specializes in selling yarn but has an unexpected collection of used books inside.
Visit Ancient Petroglyphs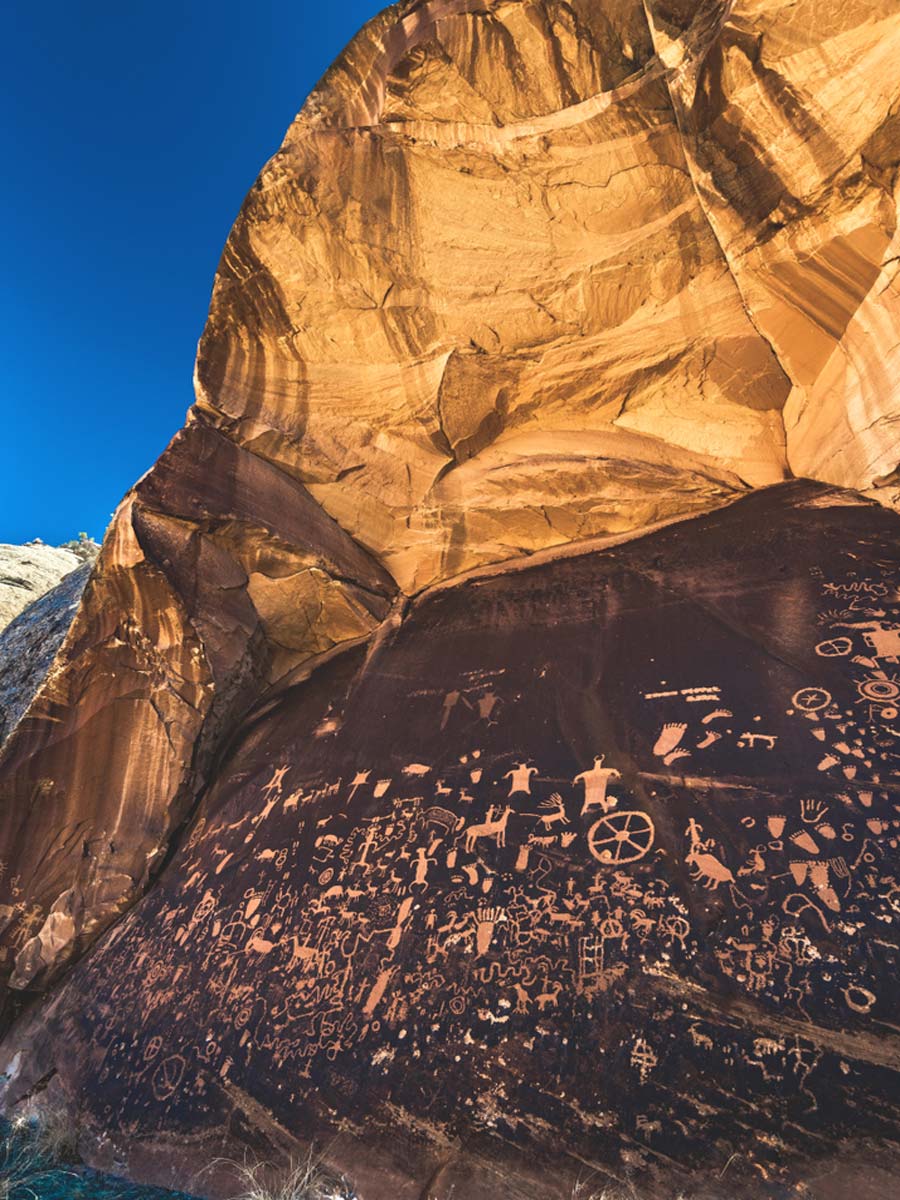 Native Americans first inhabited Richfield, Utah, and the surrounding areas thousands of years ago. When you hike near Richfield in Fremont Indian State Park, you'll have the chance to see petroglyphs dating back centuries.

The Parade of Rock Art trail is just over 1 ⁄ 4 mile long but features quite a few petroglyphs of animals, people, and the Central Utah setting centuries ago.

If you want a longer look, we like the idea of a five-mile loop around the Centennial Trail. You'll see some of the area's most famous works of Native American Art, including the Blanket Pictograph and Cave of 100 Hands – where you can see dozens of ancient hands etched into the stone.
Enjoy an Afternoon at the Park
Looking for great things to do in Richfield, Utah? Head to one of the great parks the city offers. You can find fun activities any time of year, but we particularly love visiting in the summer and fall.

Richfield City Park is well-maintained and has picnic tables, bathrooms, a playground, and lots of space to spread out.

We also like Lion's Park – which is an outdoor lover's dream featuring biking trails, a skateboard park, and basketball courts.
Visit Fish Lake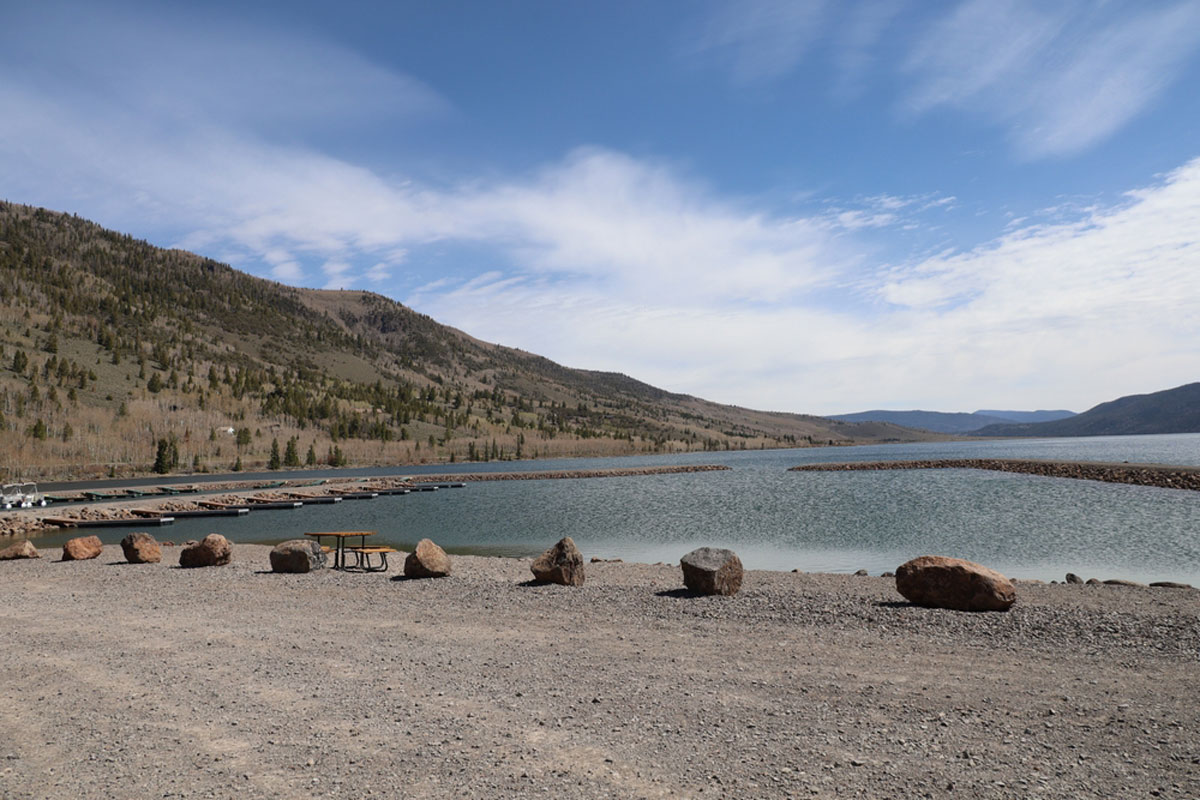 One of our favorite lakes in Utah, Fish Lake, is a short drive from Richfield, Utah. The long, narrow body of water sits inside a pristine valley in the Mytoge Mountains.

It's a gorgeous alpine lake and deep enough to provide some excellent fishing opportunities for trout and salmon.
You can rent fishing boats and pontoons at Fish Lake Resorts, and there are a couple of public launch points if you bring your own.
Brilliant Things to See & Do in Richfield
See One of the World's Largest Single Organisms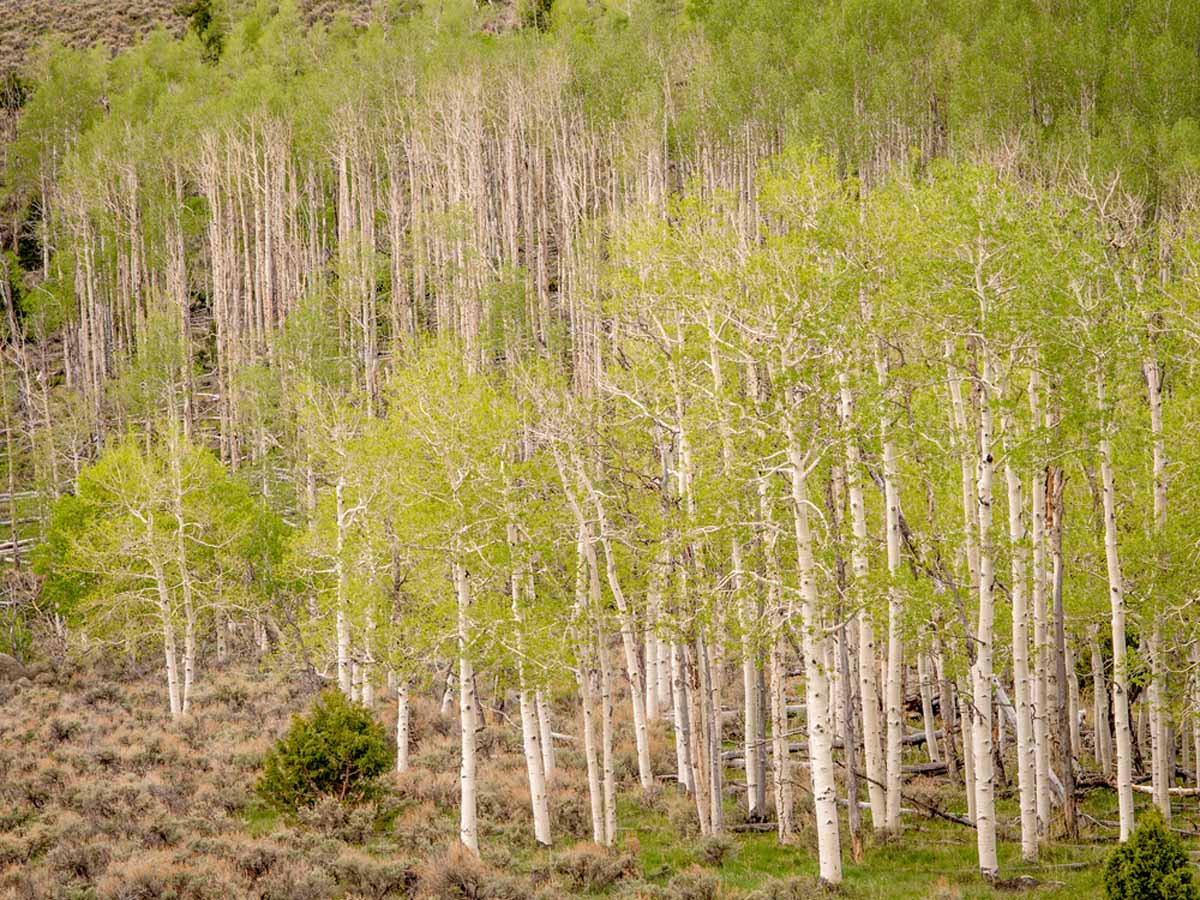 If you look closely past the Fishlake National Forest sign off Highway 25, you're in for a treat.

Behold one of the most massive and ancient single organisms anywhere in the world. While this might sound like a gimmick, it's actually true. The 40,000+ quaking aspens all got their start from the same root system that's over 80,000 years old.
There aren't clear hiking trails, but you can park and walk around, but it's easy enough to find your way around one of our favorite free things to do in Utah.
Little Wonder Cafe
We love a good local restaurant, and Little Wonder Cafe is just that. Open 7 days a week for breakfast, lunch, and dinner, it's the perfect place to refuel after a long day of outdoor activities any time of the year.
Located right on the main street, when you step inside the brick walls you're instantly greeted by a homey decor with hardwood furniture, chandeliers, and eclectic embellishments scattered throughout.
Expect hearty and timeless classics like chicken fried steak, french dips, and American-style breakfasts served all day.
Unique Things to See & Do in Richfield: Hidden Gems That Are Off the Beaten Track
Stargazing in Capitol Reef, National Park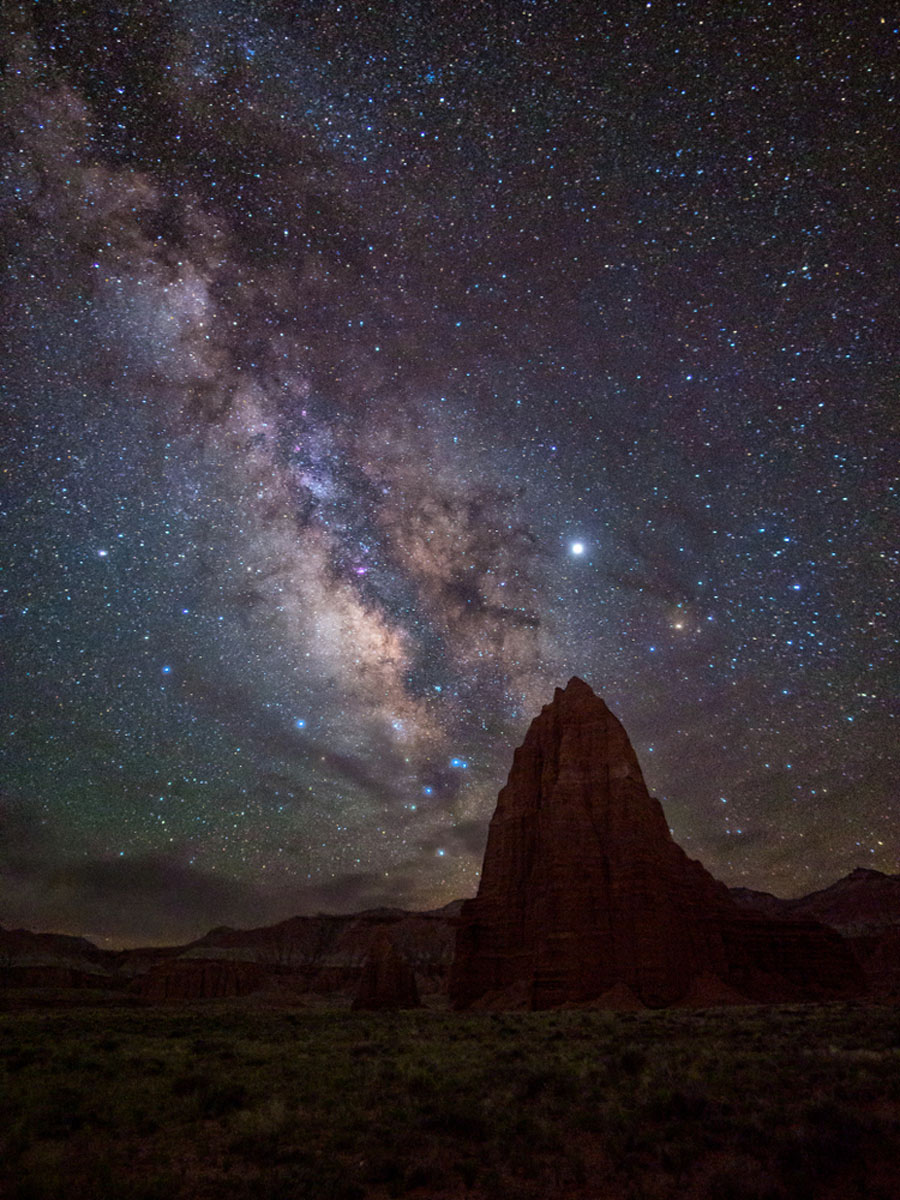 Stargazing is one of the best things to do near Richfield, Utah – and Capitol Reef is a favorite location many people do it.

It's an International Dark Sky Park and a great road trip from Richfield for some of the best views of the midnight sky you'll see anywhere.

You can go on a tour, or spend the night. We think camping at one of the more remote campgrounds, like Cathedral Valley, gives you the best chances to see the Milky Way and constellations.
Hit the Links at Cove View Golf Course
If you're keen to practice your swing on your Utah vacation, head over to the Cove View Golf Course just off Highway 89.

Tucked between the airport and downtown, this golf course offers exceptional scenery and some challenging terrain that locals and tourists enjoy.
Walk the 18 holes on a sunny summer afternoon and have a beer and a great burger at Carol's Kitchen when you're finished.

At just $30 to walk and $44 to use a cart, we think this is a great value and one of our favorite things to do in Utah.
Things to do in Richfield: Practical Tips for Your Trip
How Long to Visit in Richfield, Utah?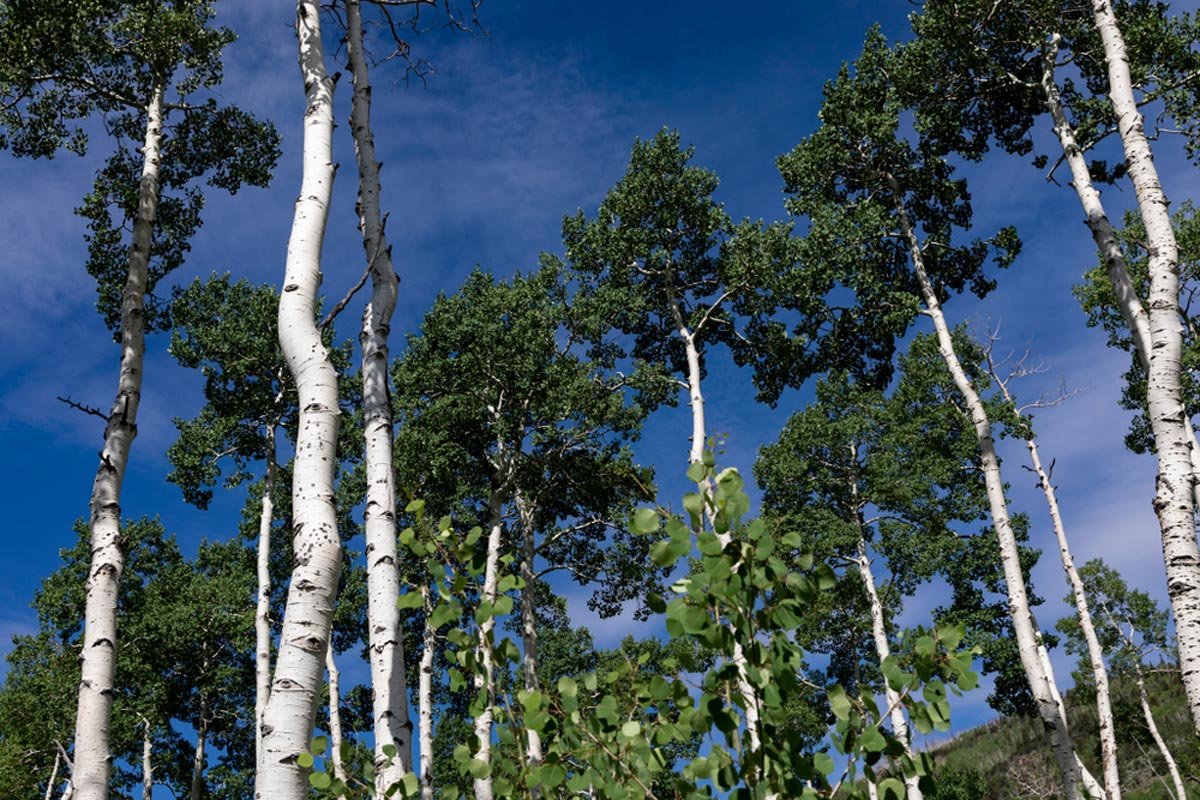 You can see most of Richfield, Utah, and the surrounding national and state parks in around 3 – 5 days. Plan to visit Capitol Reef, National Park, for at least one day during your visit.
Best Time to Visit Richfield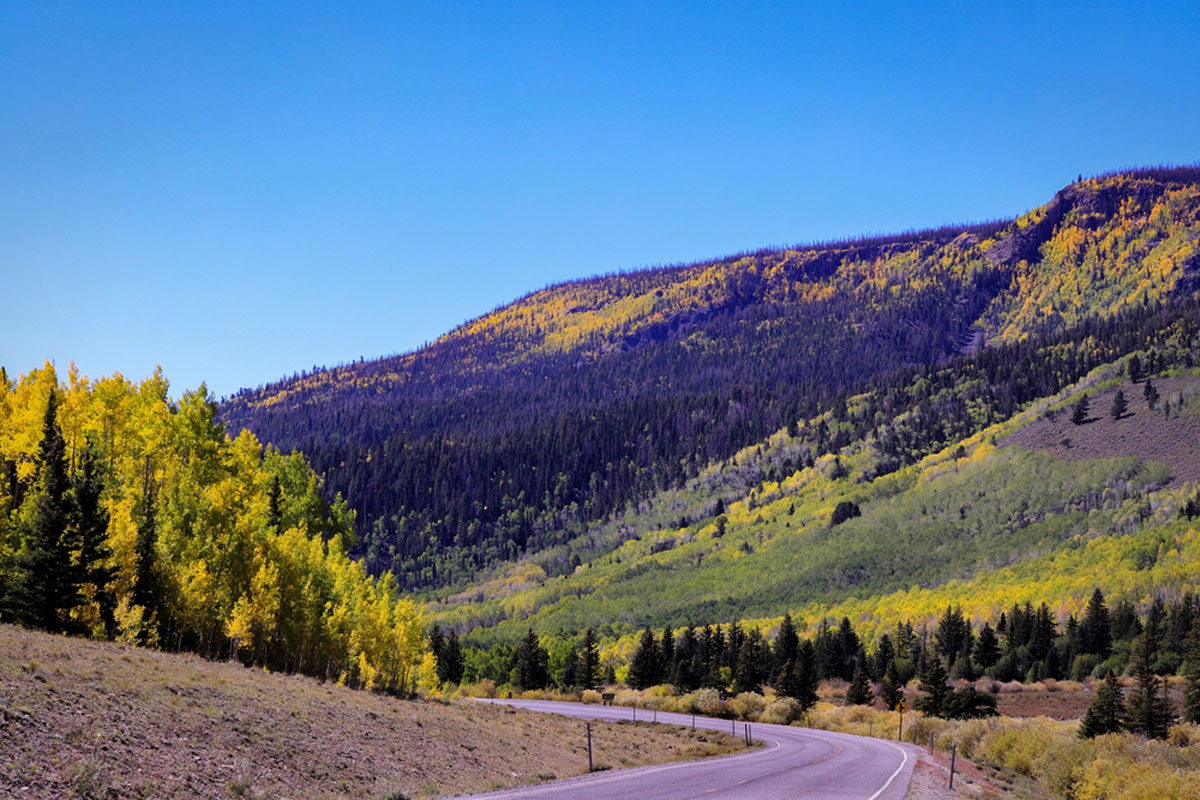 We like visiting Richfield, Utah, during the summer and fall. You can take advantage of warm sunny days in May through August and see the leaves changing colors in Fishlake National Forest in the fall.
Where Should I Stay in Richfield, Utah?
Hampton Inn Richfield (Mid-Range)
Hampton Inn Richfield has a cozy fireplace lobby, indoor pool, and fitness center. The rooms are well decorated, plenty big, and have WiFi and televisions with HBO.
Check Rates and Availability for Holiday Inn Express & Suites Richfield, an IHG Hotel, on Booking.com
Fairfield Inn & Suites Richfield (Luxury)
Fairfield Inn & Suites Richfield is a nice choice if you're looking for comfort and amenities that surpass most Richfield, Utah hotels.

An indoor pool, hot tub, breakfast buffet, and large, comfortable, and pet-friendly rooms make this the best choice for guests who want more upscale accommodation in Richfield.
Check Rates and Availability for Fairfield Inn & Suites Richfield on Booking.com
Recommended Tours in Richfield
Things to do in Richfield: Map
Explore More Near Richfield
Love This? Save and Share on Pinterest