Camping in Zion National Park? Don't miss this handy guide to the best spots to pitch up.
So, you've decided to skip on a hotel and bring your tent to Zion. An excellent choice, we must say.
There's no better way to experience this natural wonderland than to set up camp in one of the many well-maintained campsites. Zion has three campgrounds inside the park, but there are a number of great options right outside as well.
But, don't fret if you don't know where to start – our Zion camping guide contains everything you need to know.
Let's dive into where you can pitch a tent and spend a weekend in Zion under the stars.
Best Spots for Camping in Zion National Park
South Campground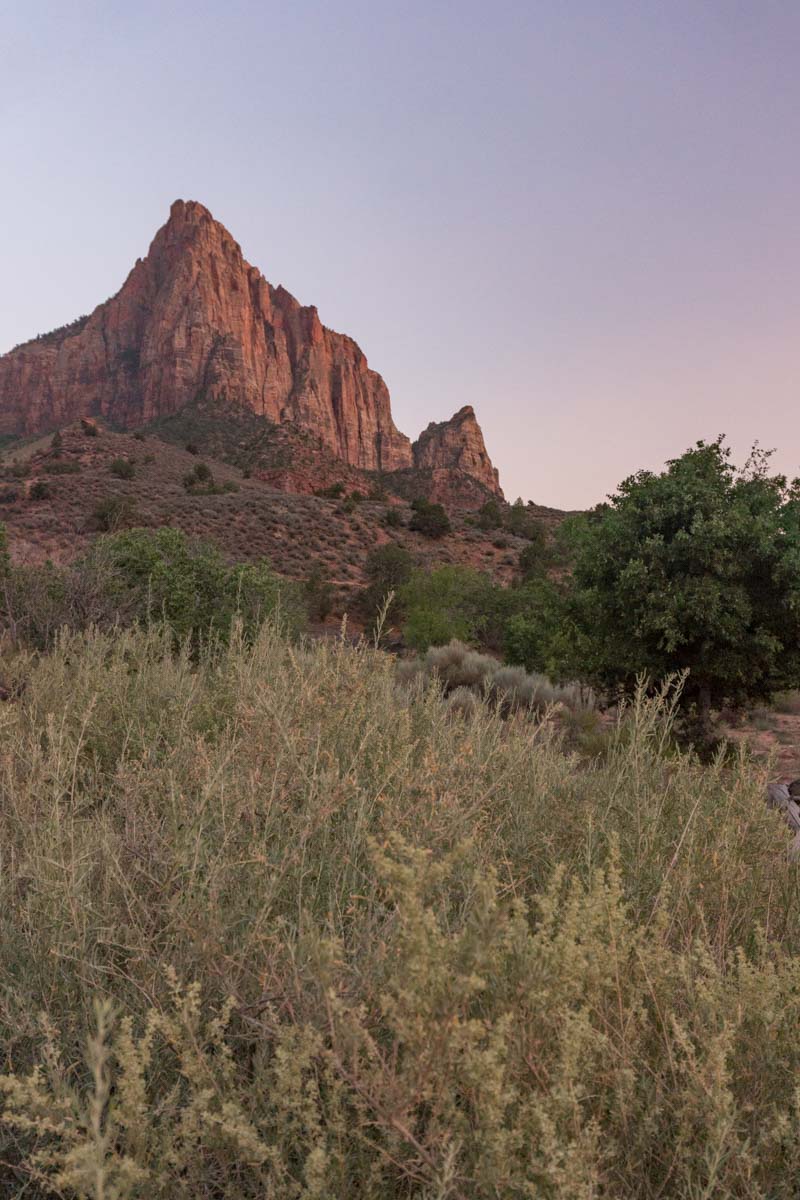 The South Campground is the second-largest campsite in Zion National Park – and it might just be our favorite. Here's why.
Just half a mile from the South Entrance at Springdale, it boasts 128 campsites, three of which are wheelchair accessible, making for a great group outdoor adventure.
There are also four group sites where you can pitch tents and park RVs. The campground has flushing toilets, firepits, drinking water, and picnic tables for you to use – who said camping needed to be primitive?
If you're in an RV, there are also dump stations, although this site does not have RV hookups.
South Campground is right between the favored Pa'rus Trail and Route 9, so it's the perfect spot if you're an avid hiker.
Although, we'll level with you: Some may find the foot traffic and cars on the road problematic. If you're looking for more of a tranquil space, perhaps don't pick this one.
Other great hiking trails that you can access from this campground are the Watchman Trail and Archeology Trail.
Zion Crest Campground & RV Park
Zion Crest Campground is a great option for those looking for comfortable tent camping near Zion National Park without the busy crowds. It's located just outside the park, so you can enjoy Zion's beauty while taking advantage of quieter camp spaces. Sounds like a win-win to us.
The campground is also close enough to visit Bryce Canyon National Park (a must-visit!), the Grand Staircase Escalante National Monument, and the North Rim of the Grand Canyon, all in one extended trip.
The campground offers both RV and tent camping in spacious and well-maintained campsites, with plenty of trees for shade.
In terms of amenities, Zion Crest offers restrooms, showers, a playground, and a small convenience store. There is also a dump station on site.
And, if there's any time in between discovering Zion's beauty, there's a zipline, mini golf, and water slides on the property too.
Watchman Campground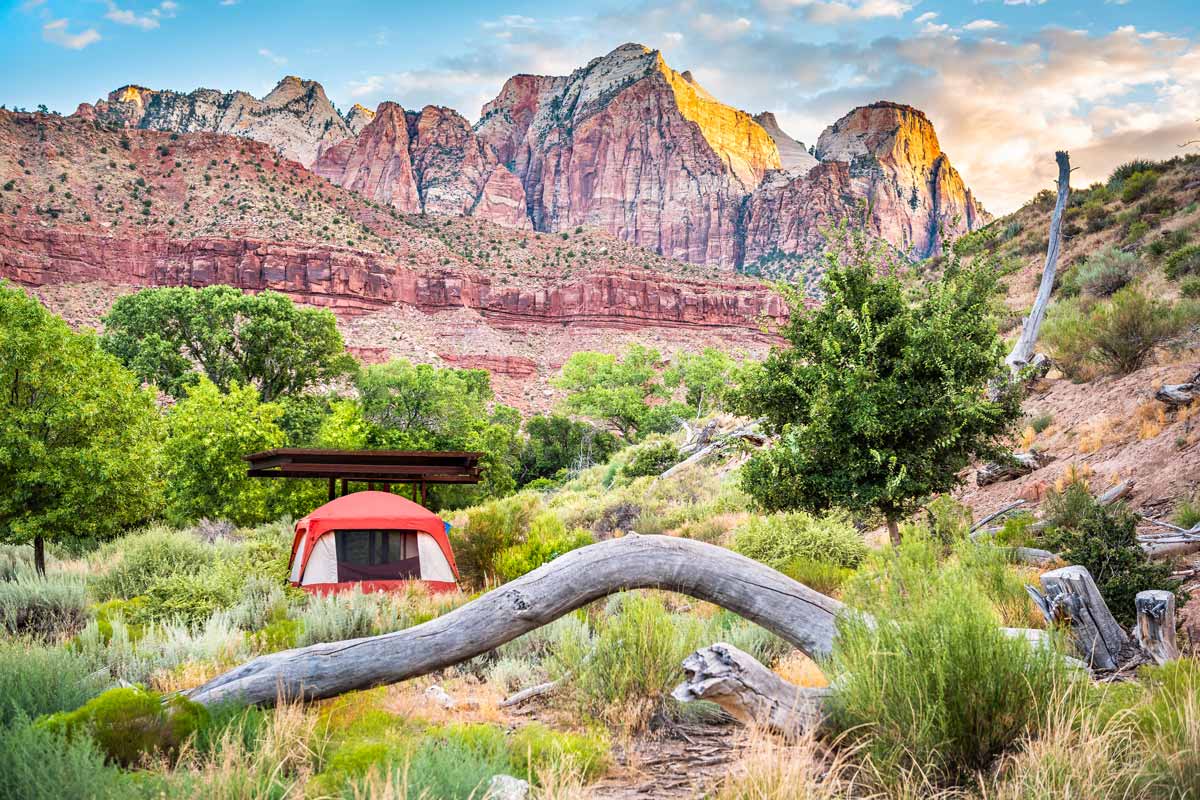 The largest and most popular campground in Zion National Park is the Watchman Campground. And it's no surprise, really.
Sitting between the Virgin River and Zion's towering cliffs, this campground offers you a peaceful spot to set up camp. This campground also offers easy access to some of the park's best hiking trails.
The campground has more than 180 sites, which is ideal since so many people want to camp here. There are two wheelchair-accessible sites here, as well as six group sites. When choosing a campsite at Watchman Campground, you can select either tent-only, standard electric, or RV electric.
The closest showers here are a 10-minute walk away from the campground itself, but each site has its own aptly-named Comfort Station. These stations have drinking water, flushing toilets, and trash cans for all campers.
From Watchman, you can leave your tent and walk a few minutes to the cafe for breakfast, the store for essentials and gear, and the pub for dinner and a drink. This campground is also just a short walk from the Zion Visitors Center.
Lava Point Campground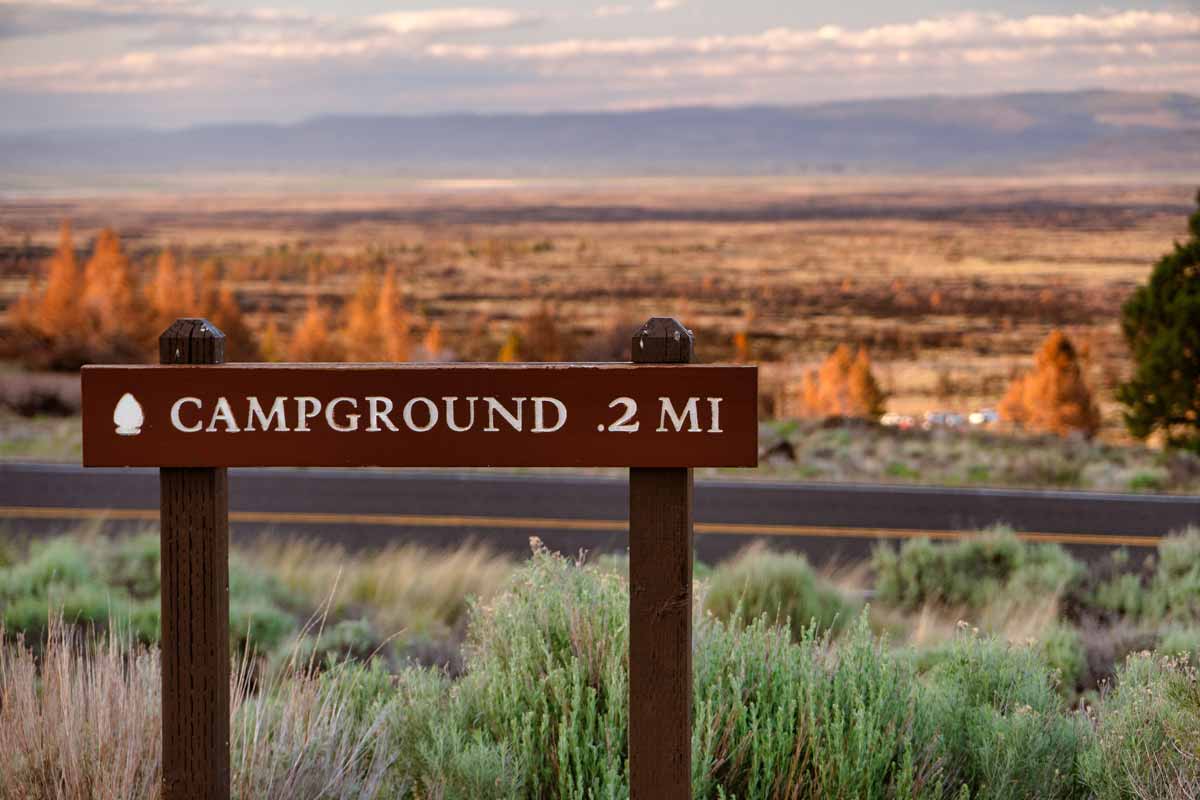 For free camping near Zion National Park (yes, really), head to Lava Point. These grounds are much smaller than Zion's other two campgrounds, but just as good.
So what's the catch? This spot is 90 minutes from Zion Canyon and offers only six campsites. It also doesn't have most of the convenient amenities you'll find at the Watchman and South campgrounds.
Things are a bit more primitive at Lava Point, with no running water or electricity and only pit toilets. But the great news is that this campground is entirely free. You don't have to book to set up camp here, but it is on a first-come-first-served basis, so get there early.
Lava Point sits on the highest accessible parts of Zion National Park, making for a fantastic view of the park. This also means the campground is completely closed during winter since the snow gets too deep for people to wade through.
This campground is perfect if you're looking for a night or two in truly natural surroundings, and aren't afraid to rough it out for a while.
Kolob Campground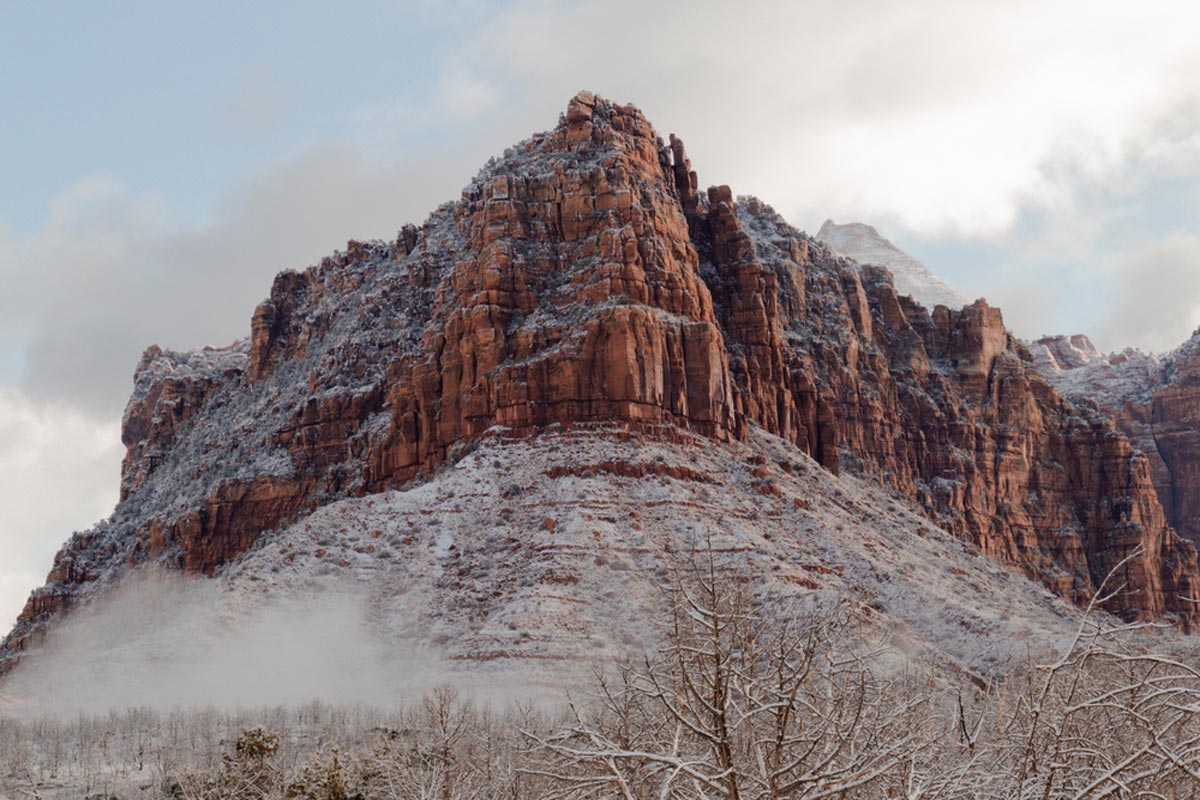 You'll find Kolob Campground in the Greater Zion area. This campground is a great place to use as your base camp when you visit Zion National Park, especially if you miss out on camping in the actual park.
To get to the campground, you'll drive through the park, so you can see how busy it is before you plan your hikes and excursions.
When camping here, you'll be right on the Kolob reservoir shore, allowing you to have fun on the water when you're not exploring the park. Go fishing, bring your kayaks or SUP boards, or stay on land and go for a jog.
The campsites at Kolob are pretty large and widely spaced. So unlike the busier sites inside the park, you'll have plenty of privacy and quiet. It's also a great place to enjoy a bit of undisturbed stargazing.
Zion Canyon Campground & RV Resort
Zion Canyon Campground & RV Park sits just half a mile from the Zion National Park entrance. So, even if you can't find space at one of the park's campgrounds, this spot will barely feel like an inconvenience.
This privately-run campground is a clean and relaxing place for both tent and RV camping. There are flushing toilets, hot showers, electric outlets, and full hookups for RVs, making your stay here as comfortable as camping can get.
There are magnificent river spots to camp, but the mountain views and surrounding open space are beautiful regardless of where you set up your tent. Better yet, from the campground, you can catch a shuttle into Zion and enjoy the park to its fullest.
And, after your day of adventure, come back to a warm shower and a hot meal from one of the nearby eateries.
Practical Tips for Booking Campsites Near Zion National Park
Zion is a popular camping destination, so campsites can fill up fast. Make your reservation ahead of time by booking and paying online (for the three Zion National Park campgrounds).
At each campsite in Zion, you can fit six people and two vehicles (one of which may be an RV). The group sites can accommodate between seven and 40 campers.
If you're camping anytime between November and March, note that there is a 14-night limit for all campers. Outside of that time, the limit extends to 30 nights.
Most of the Zion campsites are pet-friendly, but dogs must be on a leash at all times.
There is wildlife in the park, so be sure to keep all food stored securely when you camp in Zion National Park, so you're not attracting any animals to your campsite.
Camping in & Near Zion National Park: Map
Zion Park Camping: Read Next