Planning the ultimate adventure to Zion National Park? Deciding where to stay can be tricky – but that's where I come in. These are the best places to stay in and around Zion National Park.
Although not the biggest national park in the US, Zion packs a massive punch in the fight for the most favourite. Straddling America's southwest, the almost 600-square-kilometre national treasure is the perfect spot for an epic outdoors journey.
Don't just take my word for it, though, Stay at one of these brilliant places in and around Zion National Park and check out this beauty for yourself.
Best Places to Stay in Zion National Park: At a Glance
Where to Stay in and Near Zion National Park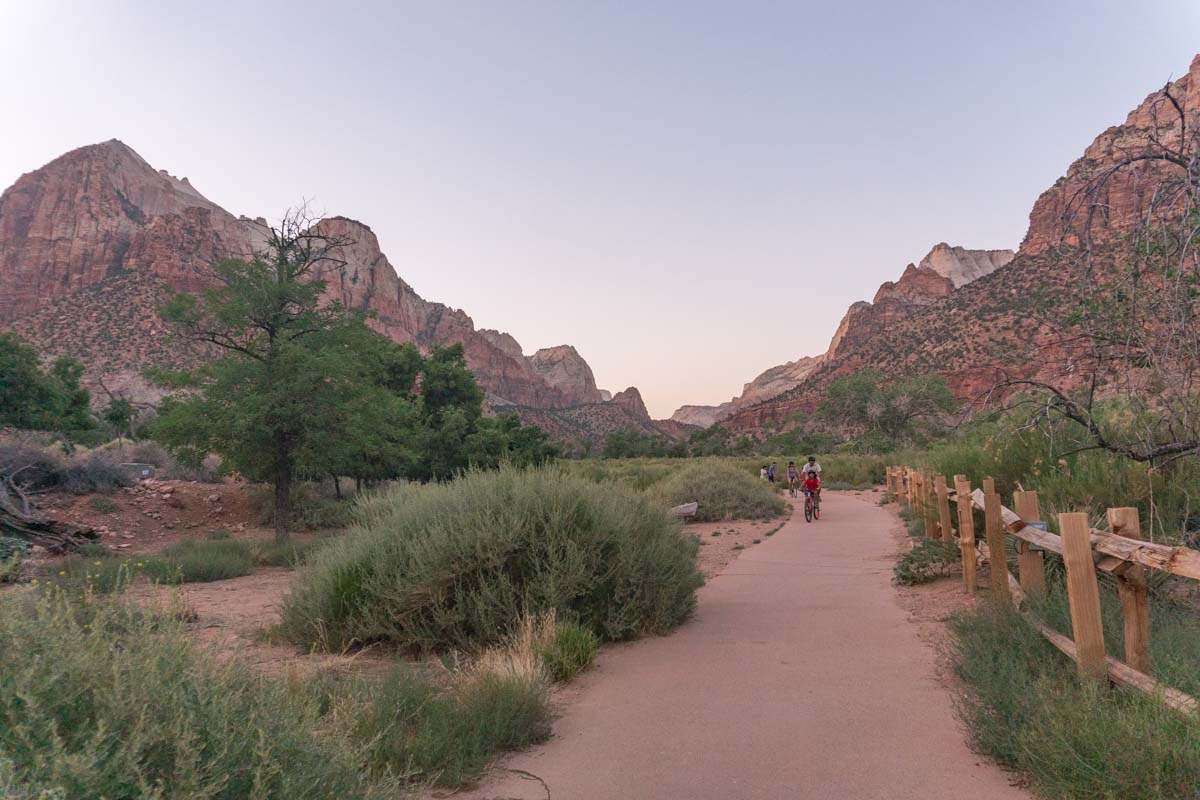 If you're looking for the ultimate outdoor adventure I can't recommend Zion National Park enough. And with an annual visitor count of 4.3 million people, clearly I'm not alone. There's something special about this (not so hidden) gem.
If you're visiting, it's likely that you'll want to stay in or around the park. From Zion Canyon, Kolob Arch, and Angels Landing to the 70+ indigenous mammals that inhabit the park, there's no shortage of things to do and see.
Inside Zion National Park: Where to Stay In Zion National Park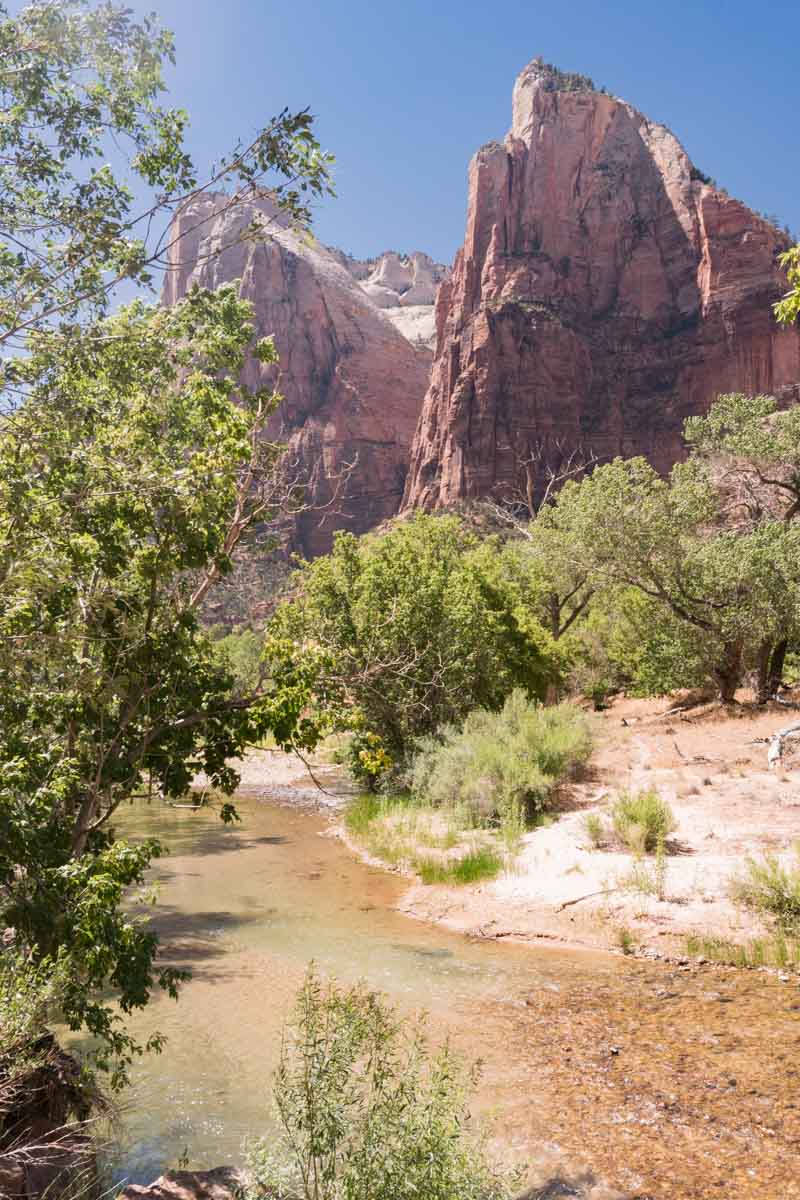 It would be crazy to kick off a list of the best places to stay in Zion without mentioning the great choices you have inside the park itself. And if you want to maximise your time during your trip, you can't go wrong by staying within its borders.
Zion National Park Highlights
Trek the best hikes in Zion – The Narrows, The Watchman, Angels Landing, Canyon Overlook, and The Subway are some of the best hikes you should consider.
Drive along the Zion Mt Carmel Highway – If a gorgeous drive along the east side of Zion sounds good, don't skip this iconic stretch of road.
Catch a sunset at The Watchman – The most popular sunset spot in the park, visit The Watchman to top off a day well spent.
Suggested Accommodation in Zion National Park
Zion Lodge – The best overall accommodation choice for any trip to the park, this lodge is as historic as the park itself. You can choose to stay in hotel-styled rooms, cabins, or suites.
Watchman Campground – One of two campgrounds that are uniquely popular, located close to the south entrance of the park.
Springdale: Best Lodging & Hotels Near Zion National Park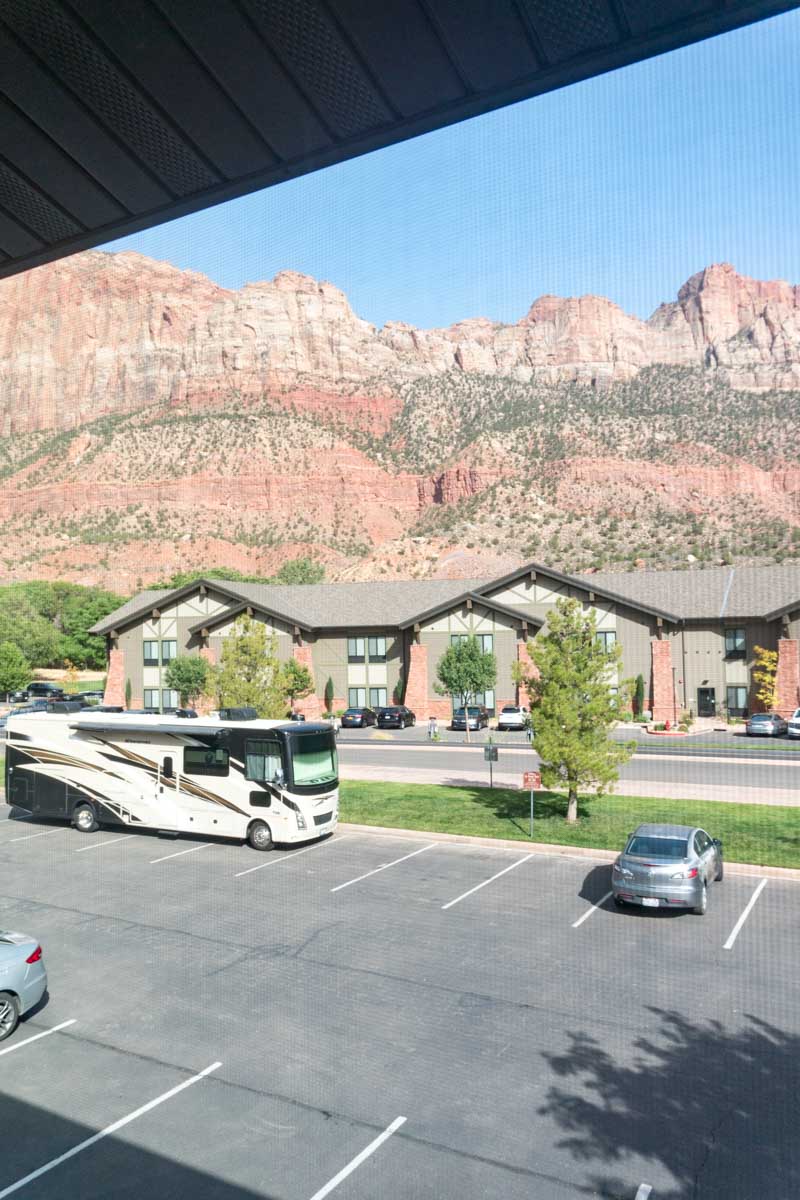 If you're not lucky enough to snag a room at Zion Lodge or a camping spot inside the park, the scenic town of Springdale is your next go-to. With the national park almost completely surrounding the town, it's the best choice for mid-range to high-end luxury accommodation.
Springdale Highlights
Indulge your artistic side – Visit the Tribal Arts Gallery, David J. West Gallery, and the LaFave Gallery to experience a different side of Zion.
Float down Virgin River – An iconic part of Zion is its position on Virgin River. You can rent an inner tube from local Zion Outfitters and drift down a beautiful stretch of river.
Meal at the Spotted Dog – This trendy local bistro is the perfect place to grab a bite. A contemporary style and signature dishes make this a favourite.
Suggested Lodges/Hotels in Springdale
Hampton Inn & Suites Springdale – The perfect mid-range answer to the classic "where to stay when visiting Zion National Park" question. It features spacious rooms, some of which have stunning Watchman views, at very well-priced rates.
Cable Mountain Lodge – My pick for the best luxury place to stay near Zion. There are 52 opulent suites and studios to choose from. With an on-site spa for unwinding and an outdoor pool with gorgeous views, it's a primary stop on the park shuttle service.
Flanagan's Inn – A 10-minute walk from the entrance to Zion, this is an excellent mid-range option that caters to luxury. All room types, including suites and villas, are spacious and well-equipped. This is also the site of the Spotted Dog Café.
Hildale: The Best Place to Stay For Zion National Park Adventures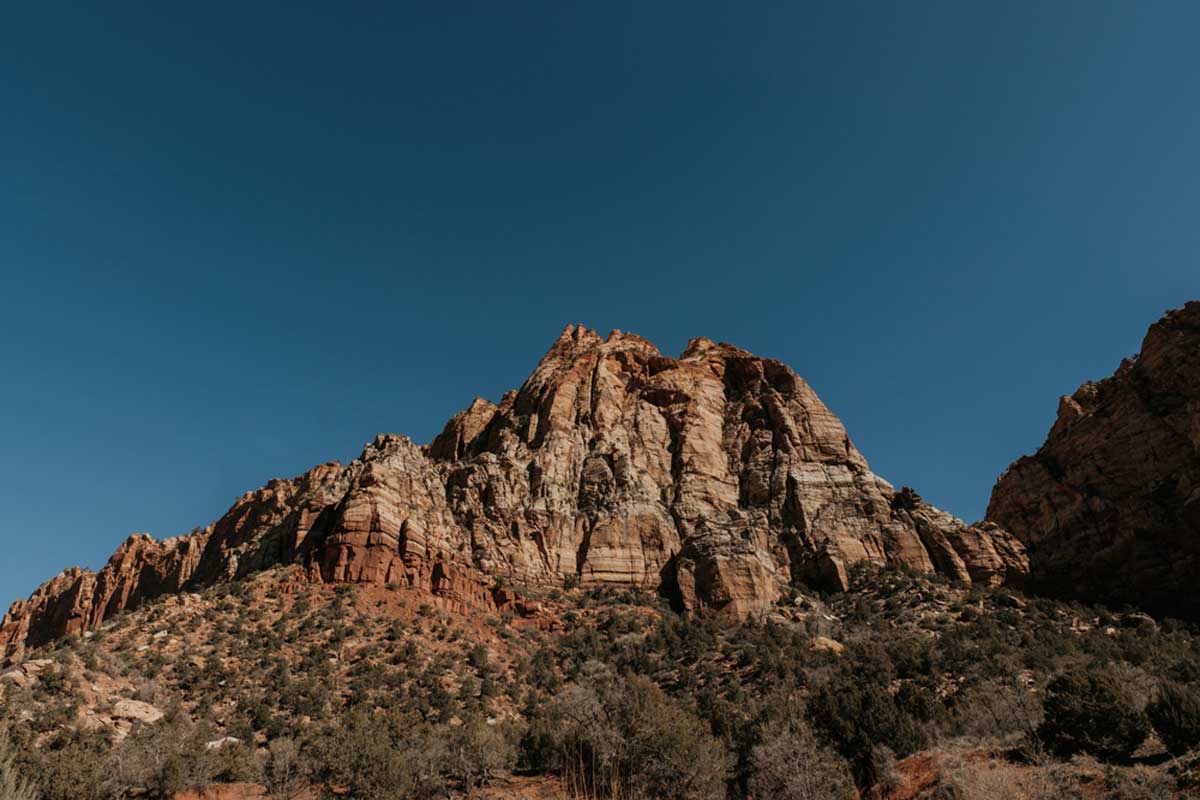 About an hour's drive from the main entrance to Zion sits Hildale. You're probably thinking, "that's a bit of a drive". It is. But it's worth it. Add Snow Canyon and Dixie National Forest to your route, and it's utter euphoria.
Hildale Highlights
The Beehive – This is a massive dome-shaped cliff outside of Hildale that sports one of America's most challenging yet rewarding hiking trails.
Edge Of The World Brewery – If you love craft beer, then this staple of Hildale is a must-visit.
Snow Canyon State Park & Dixie National Forest – Planning the ultimate USA bucket list trip? Well beyond Zion, these two jewels of the US southwest are definites to see.
Suggested Hotels/Suites/Campgrounds in Hildale
Zion Glamping Adventures – One of the most unique places to stay near Zion National Park, this uber-luxurious glamping site is near perfection. Each luxury canvas tent features elegant beds and warming heaters.
Zion View Camping – Another fantastic place to experience Zion and the great outdoors. Two-person tents are available, with shared bathroom blocks. The entire property has stunning views.
St. George: Where to Stay Around Zion National Park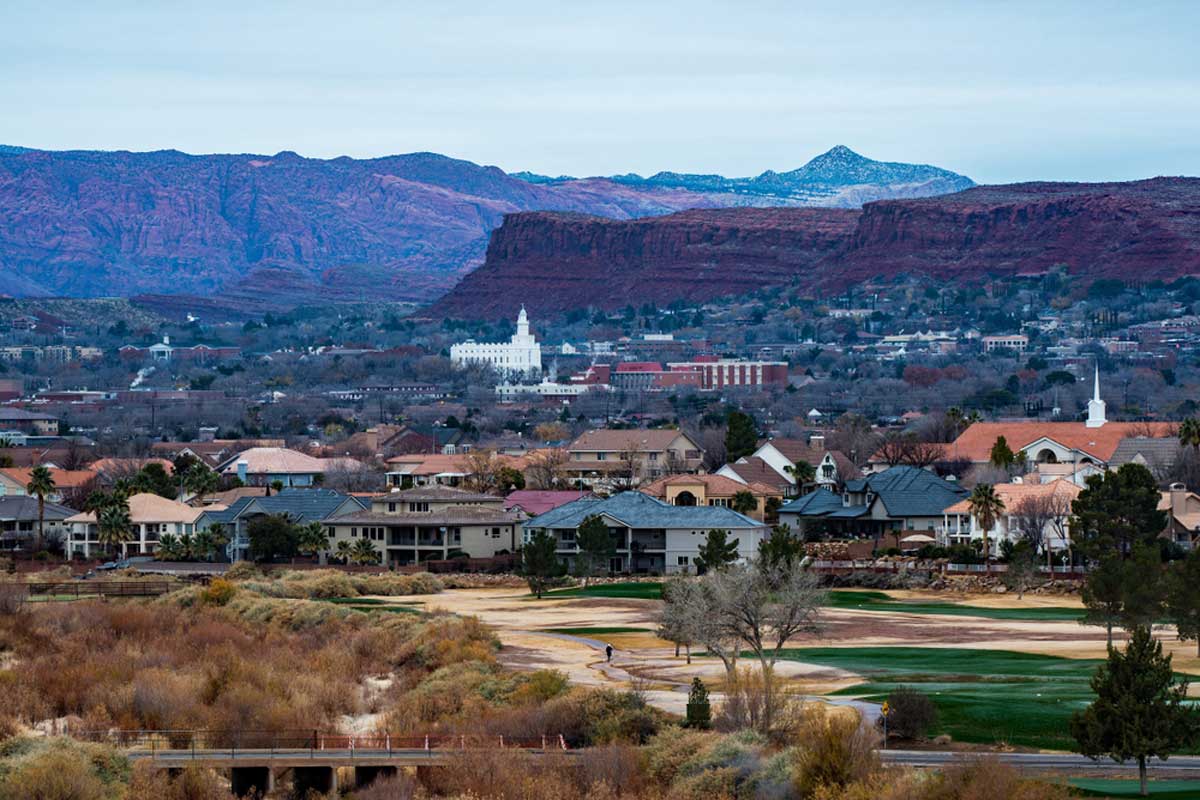 Not up for leaving the urban vibe of the city living behind? Then St. George is the best place to stay for a Zion National Park trip. Considering that you're within a 20-minute drive from the park, you'll quickly add this city to your favourites list.
St. George Highlights
Red Hills Desert Garden – This beautiful and lush showcase of desert fauna and ecology is the perfect place to see as much of what makes the area special as possible.
Sand Hollow State Park – Consider yourself an outdoor fanatic? Well, this is a gem you'll appreciate. Here you can explore a majestic state park and indulge in kilometres of adrenaline-pumping off-road fun.
Painted Pony – An eclectic restaurant that draws on the historical and artistic culture of St. George. If you're looking for the best food in town, their bacon-wrapped duck or pistachio-crusted lamb chops are divine.
Suggested Lodging Near Zion National Park in St. George
Inn On The Cliff – This boutique hotel is an ideal place to stay, especially if you're looking for social media buzzworthy accommodation. Rooms include private balconies.
La Quinta Inn & Suites – Nestled in the heart of St. George, this mid-range property is ideal for any budget traveller. Breakfast comes included, and there is an outdoor swimming pool and hot tub.
Cedar City: Best Zion National Park Accommodation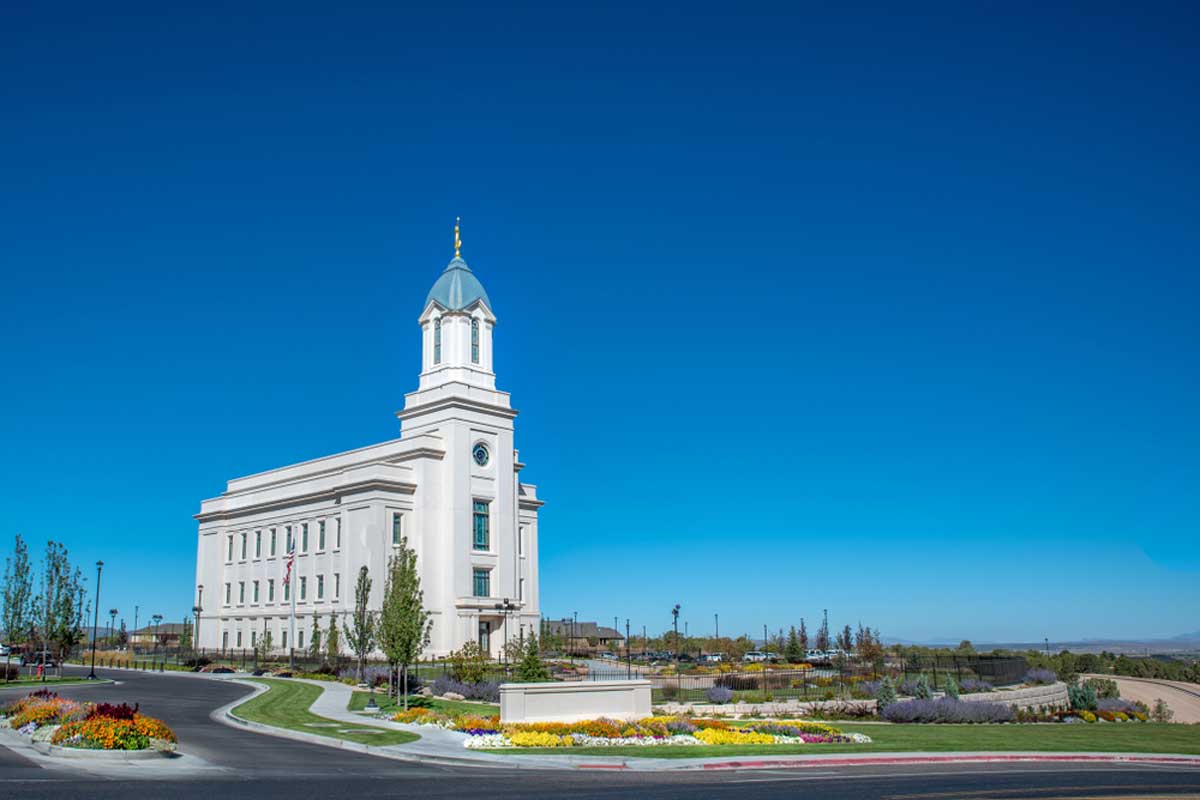 Cedar City is somewhat of a hidden gem, and while most travellers miss out on this charming city, you definitely shouldn't. Ask anyone who has used it as a base for their trip to the American southwest, and a special appreciation will light their faces.
Cedar City Highlights
Cedar Breaks National Monument – One of the most beloved national monuments in Utah, here you can take in much of the beauty of the region.
The Glacier – Since 2012, this has been one of Cedar City's best attractions. Spend some time ice-skating in between your trips to the many natural wonders of the area.
IG Winery & Tasting Room – A better place to treat your tastebuds to some fantastic wines will be hard to find. Indulge in perfectly crafted select wines from the region.
Suggested Hotels/Inns in Cedar City
Big Yellow Inn – Mixing a grand and historic home with the luxurious elements of a five-star bed and breakfast, this is a great place to stay. Breakfast comes included in your rate.
Ramada by Wyndham Cedar City – This classic American hotel close to Zion National Park is an ideal mid-range property with a wide range of rooms. Shuttles to and from Cedar City International Airport are available.
Best Hotels in Zion National Park
Hampton Inn Kanab
£
Located 35 minutes away from Zion by car, this Hampton by Hilton group member offers budget-friendly accommodation. A range of rooms are available, and the property features an indoor pool, hot tub, and fitness centre.
Check Rates and Availability at Hampton Inn Kanab
Desert Garden Inn
£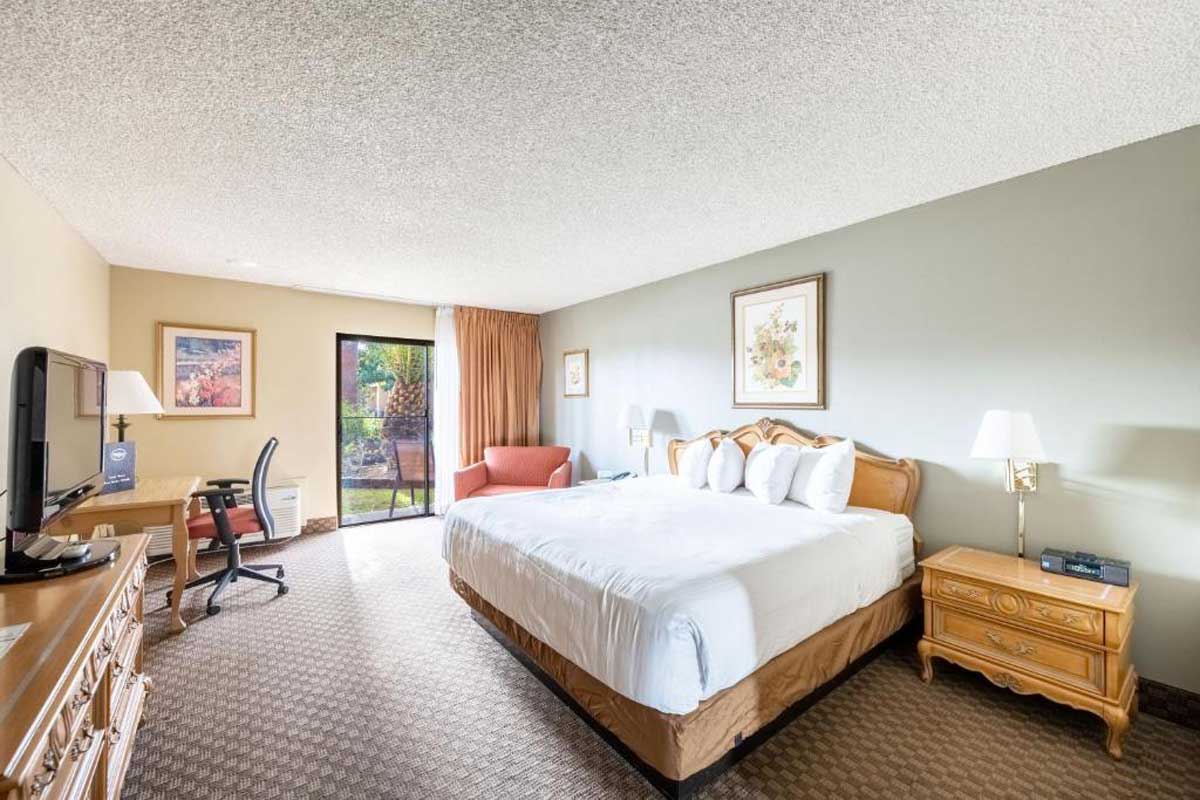 Set within the oasis of St. George's desert garden; this property offers guests the perfect starting spot for any Zion trip. Rooms are spacious and well equipped, with complimentary Wi-Fi throughout.
Check Rates and Availability at Desert Garden Inn
Fairfield Inn & Suites
£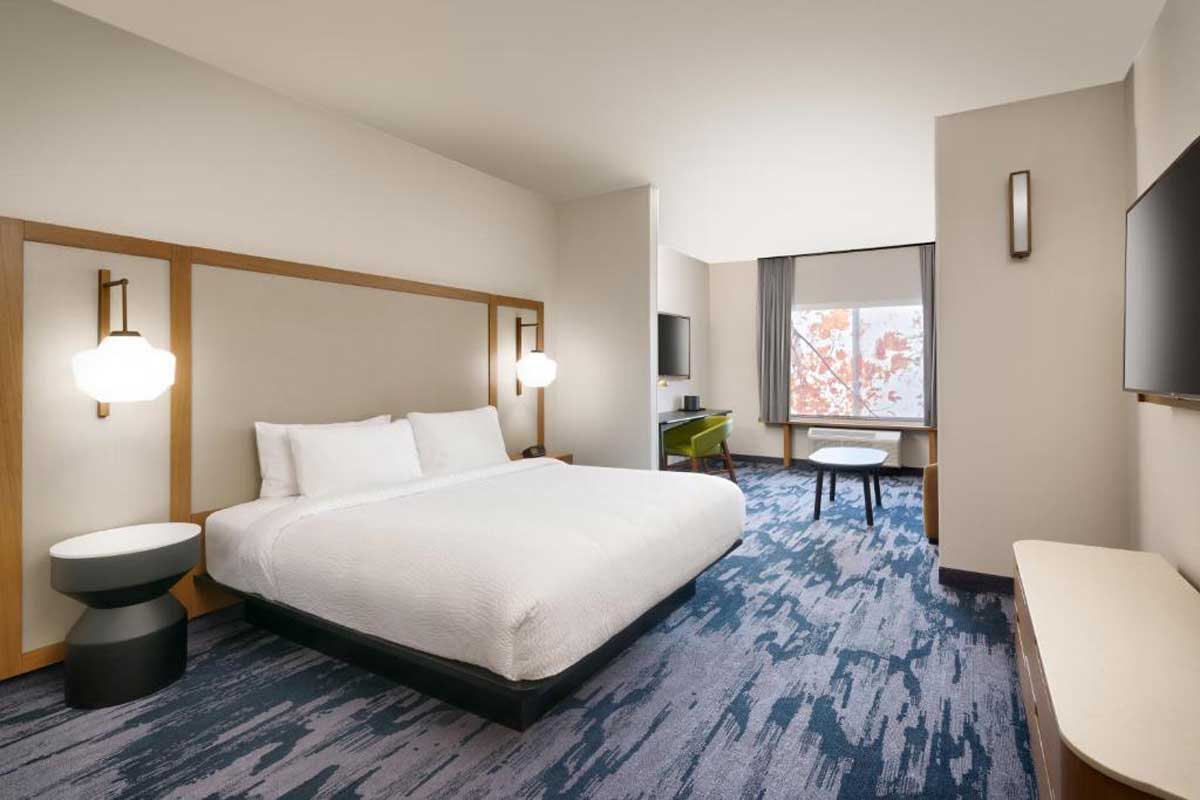 This 3-star property in Virgin is an excellent choice for any Southwest road trip. Rooms are spacious and come with a workspace, flat-screen TV, and complimentary Wi-Fi. While you can relax on the outdoor terrace.
Check Rates and Availability at Fairfield Inn & Suites
Staybridge Suites
££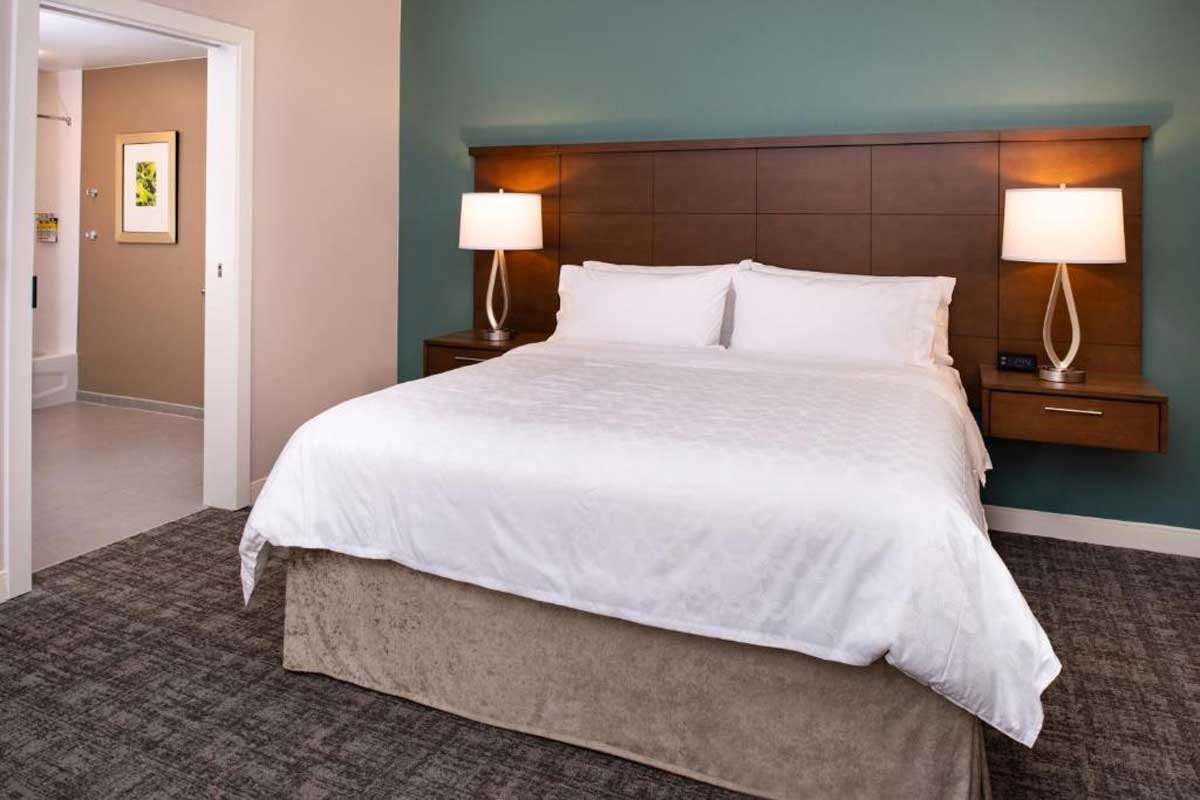 An IHG Hotel; the Staybridge Suites is the ideal mid-point between affordability and luxury. Each suite is tastefully decorated and well-equipped. The property features an outdoor pool, fitness centre, and on-site bar.
Check Rates and Availability at Staybridge Suites
Holiday Inn Express Springdale
££
Forget everything you thought you knew about the humble Holiday Inn – The Holiday Inn Express in Springdale sits 2.5 km from the entrance to Zion and brings a touch of luxury and convenience to any trip here.
You'll find rooms decorated according to regional styling, and the hotel features an outdoor pool and sun terrace.
Check Rates and Availability at Holiday Inn Express
Where to Stay in Zion National Park: Frequently Asked Questions
What is the Best Area to Stay When Visiting Zion National Park?
Aside from inside the park, the best area to stay on your visit to Zion is Springdale. It's located super close to the park and features the best accommodation in the area.
Is it Worth it to Stay In Zion National Park?
If you can snag accommodation within the park then you shouldn't hesitate. Staying inside the park is the ultimate option but fills up quickly. Book well in advance to be within a chance of securing accomodation.
How Do You Get Around in Zion National Park?
The best way is by using the park's free shuttle service. It doesn't run during the winter months, meaning the second best option is by car.
Practical Tips to Consider Before Booking Your Zion Accommodation
As I've stressed, booking early is key to snagging accomodation inside the park – a year is ideal, but any later and you'll be struggling to find spots.
Give yourself enough time to discover Zion and the surrounding region, as limiting yourself to one or two days runs the risk of missing out on a lot.
Check out my essential travel tips for your Zion National Park adventure – this will make it easy to plan an epic Zion itinerary. You're welcome.
Zion Accommodation Guide: Map
Places to Stay in Zion National Park: Read Next
If you are planning a stay in and around Zion, you'll also want to read…