Looking for the best things to do in Bear Lake? Read this guide to epic hikes, guided tours, and memorable activities in the Caribbean of the Rockies.
Utah is home to thousands of lakes, a few of which are as gorgeous as any you'll find in the country. But Bear Lake has a special place in the hearts of both weekend warriors and seasoned outdoor adventurers.

The aquamarine waters that make up the massive lake on the Utah/Idaho border are not only famous for their pristine beauty. They're also home to endless activities and excitement for travelers near and far.

But Bear Lake has plenty to offer on land, too, with hiking, cross-country skiing, and snowmobiling offering year-round action for visitors.

With so much to do, you may ask yourself, what are the Bear Lake activities you can't afford to miss? Read on to learn all about the best things to do in Bear Lake, Utah, year-round.
Want a unique place to stay when visiting Bear Lake? Reserve a luxury tent or wagon at Conestoga Ranch Glamping Resort, near many of the best things to do at Bear Lake.
Top 5 Things to Do at Bear Lake
Hike Bear Trail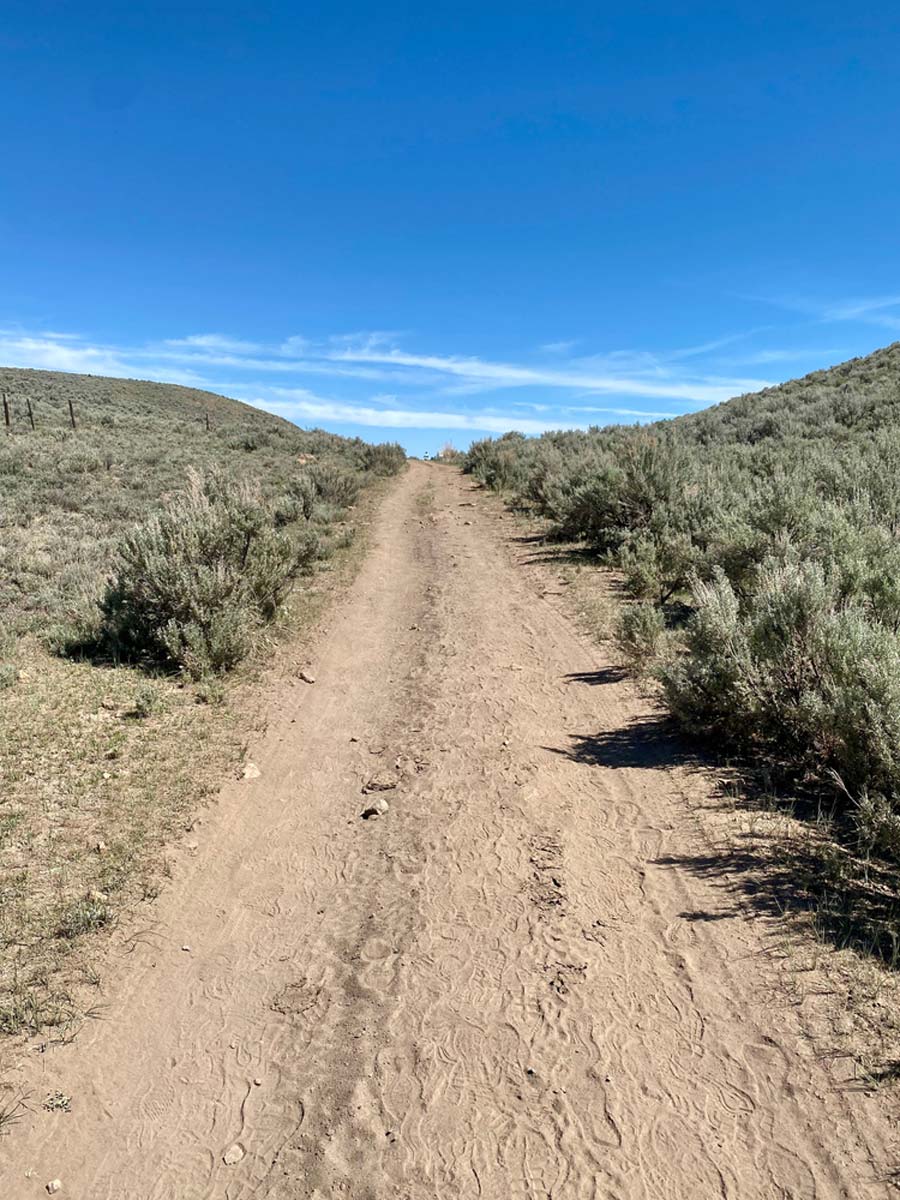 One of the best things about visiting Bear Lake is that most of Bear Lake's hikes are just a short distance away and offer stunning vistas of the gorgeous turquoise waters.
The Bear Trail allows you to stroll along the edge of the famous lake on a 10-mile out-and-back walk along the water. You won't experience much of any elevation change, but you'll see an up-close view of what makes this area truly special.
Take a Boat Ride on the Lake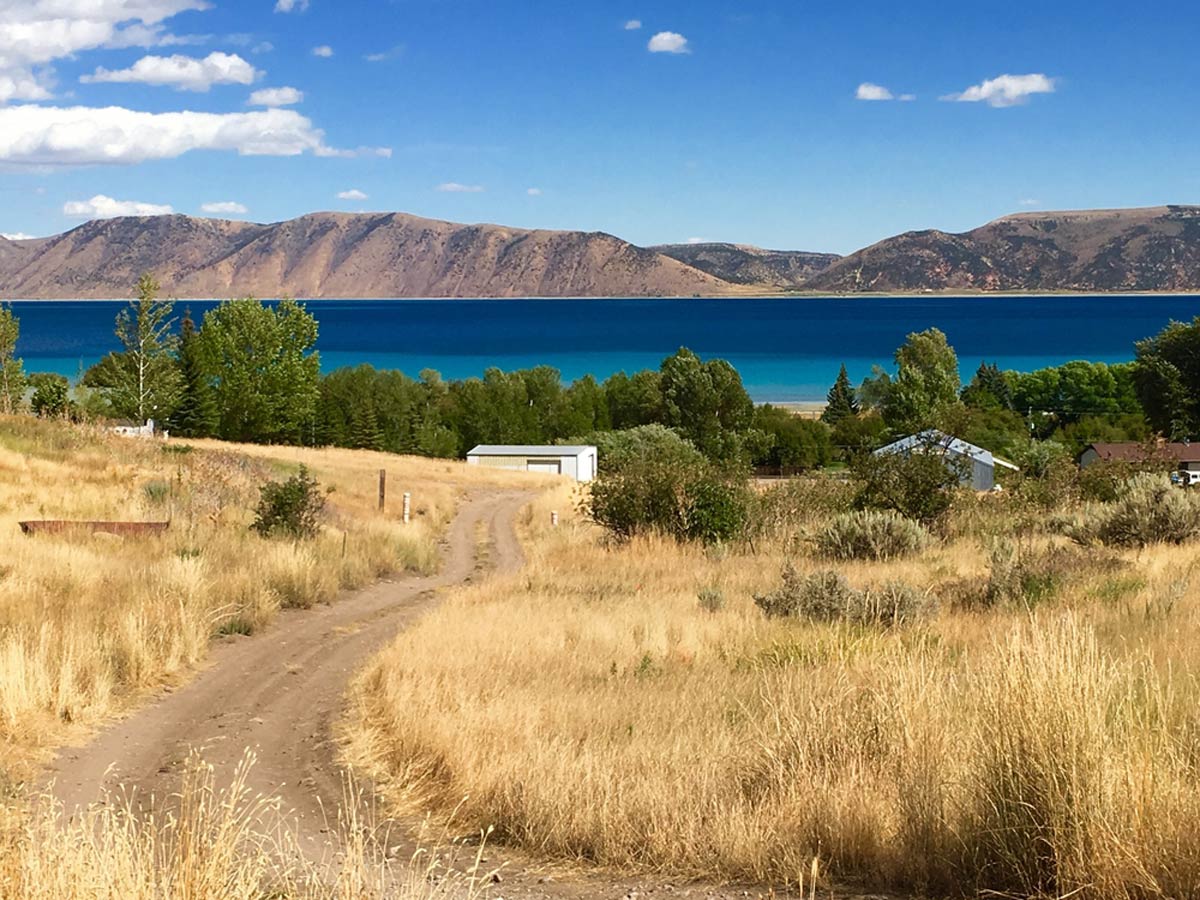 Looking for things to do in the summer at Bear Lake ? Head over to Bear Lake Fun in Garden City and check out their selection of high speed watercraft.
Choose from Sea-Doos, pontoons, or speed boats, and add a wakeboard or ski tubes while you're at it.
We don't know about you, but we think this is about as fun as it gets when considering what to do at Bear Lake.
Snowmobile the Trails in Bear Lake Valley
One thing you may or may not realize about things to do at Bear Lake in the winter is how close you are to the mountains. In fact, you're in the heart of the Wasatch and Bear River mountain ranges.
What does this mean for the best things to do at Bear Lake, Utah? Snowmobiling trails are abundant.
Bear Lake Valley is a fantastic place to zip around while catching views of the rocky mountains nearby. Rent a sled at Bear Lake Fun and check the trail maps for your epic adventure.
Attend the Raspberry Days Festival
For travelers who like to partake in local culture and culinary delights, the annual Raspberry Days festival is one of the top things to do around Bear Lake.

Each year Main Street fills up with locals and tourists celebrating the harvest of the famous (and delicious) Bear Lake raspberry harvest.

Stop by the street parade, family fair, and boat parade, where you can expect some tasty treats, live music, and plenty of activities day and night.
Check Out an Ancient Pine in Logan Canyon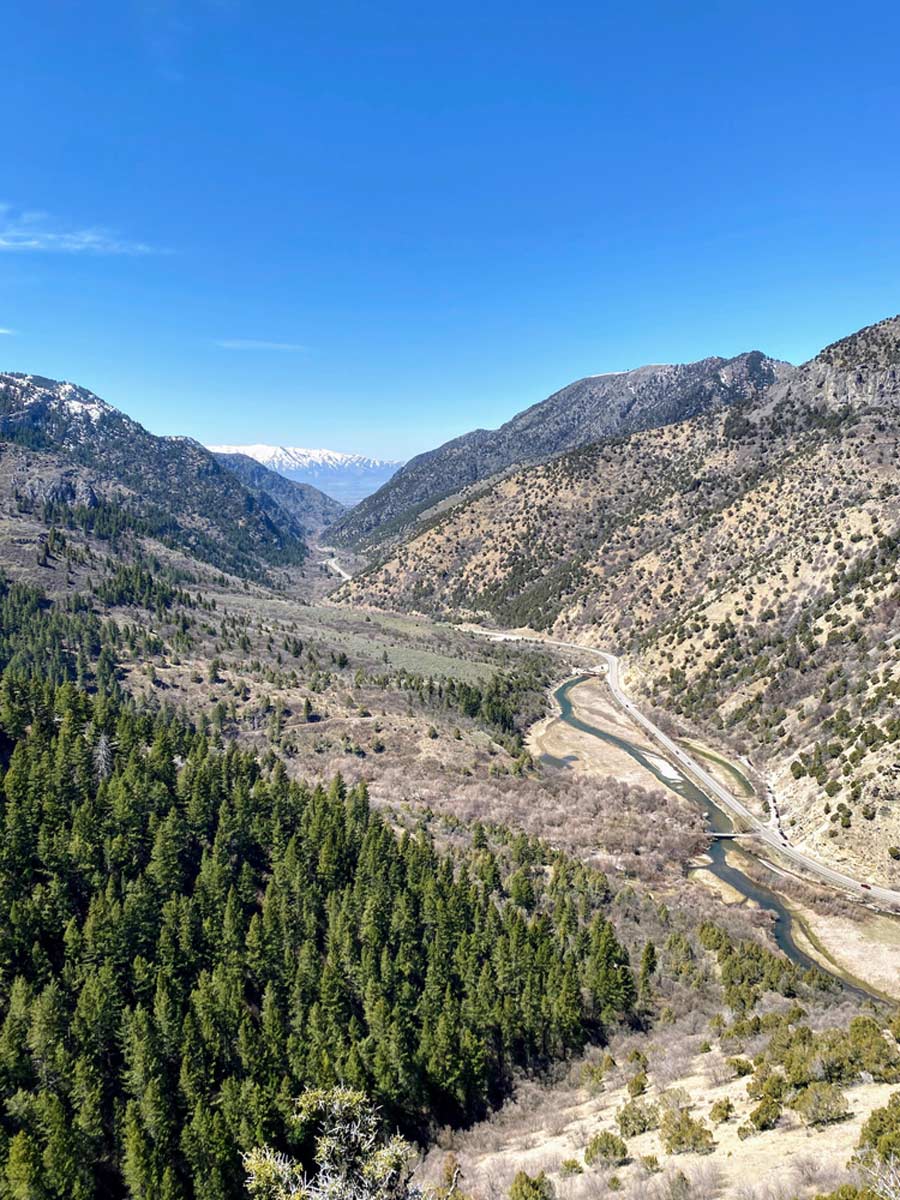 If you want to get a good workout while seeing an ecological anomaly, check out the 600+-year-old pine tree on the Limber Pine Trail.
Located above Logan Canyon, this 1.3-mile loop is excellent for a short, scenic walk through Northern Utah while seeing one of the oldest trees in the state.
Brilliant Things to See & Do at Bear Lake
Go Cross-Country Skiing
See the lake from a new perspective when you add cross-country skiing to your things to do in Bear Lake list.
You can test your skills on several trails, with the Bear Lake Golf Course being a popular local choice.
Downhill Skiing at Beaver Mountain Ski Resort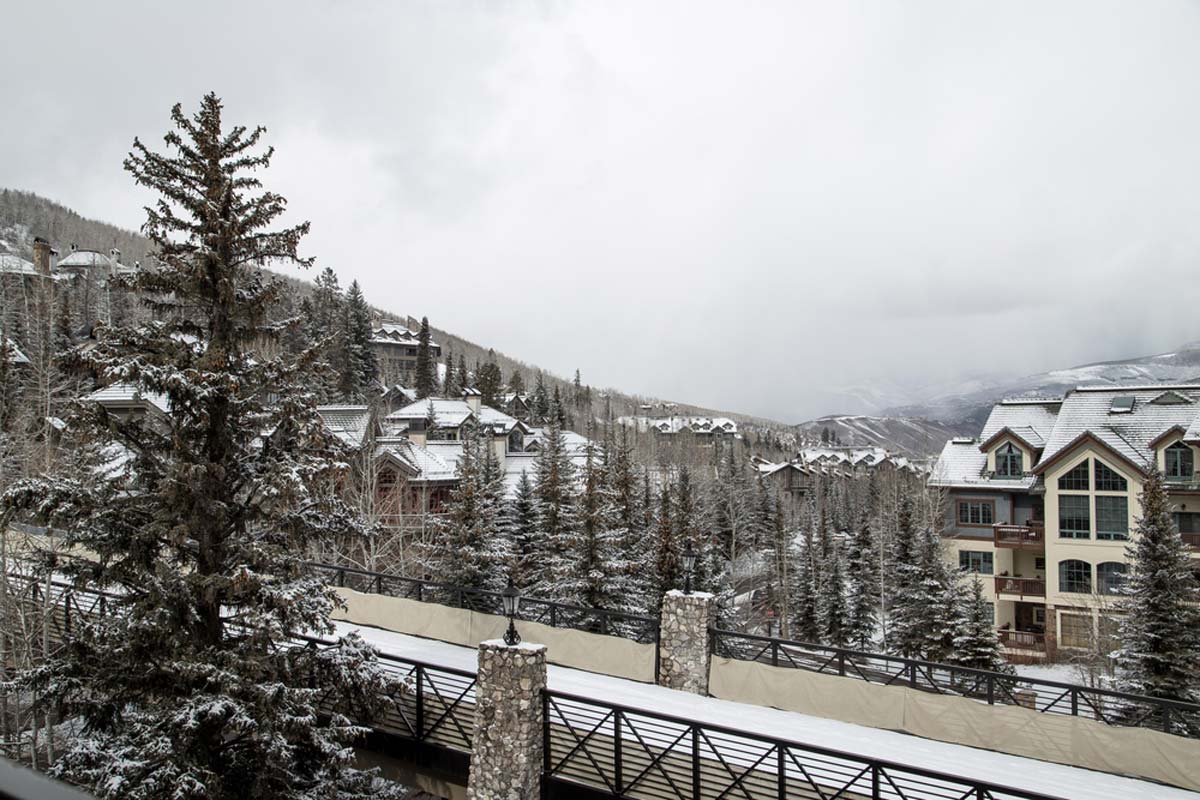 Think fun things to do in Bear Lake are all right along the water? Wrong. Head 20 minutes up Highway 89 to Beaver Mountain and see why you can add skiing and snowboarding to nearby attractions.
It's not as famous as ski resorts near Salt Lake City, but there it offers plenty of challenging trails and gorgeous views from the top.
Spend a Day at the Beach
You can spend time in many different areas by the beach at Bear Lake, but one of the top spots is actually across the border in Idaho at North Beach State Park.
You'll find miles of sand and lakeside shore ideal for swimming, boating, or fishing the day away. If you're looking for the perfect thing to do at Bear Lake on a lazy day, just head to the beach.
Unique Things to See & Do at Bear Lake: Hidden Gems That Are Off the Beaten Track
See the Autumn Colors on a Scenic Drive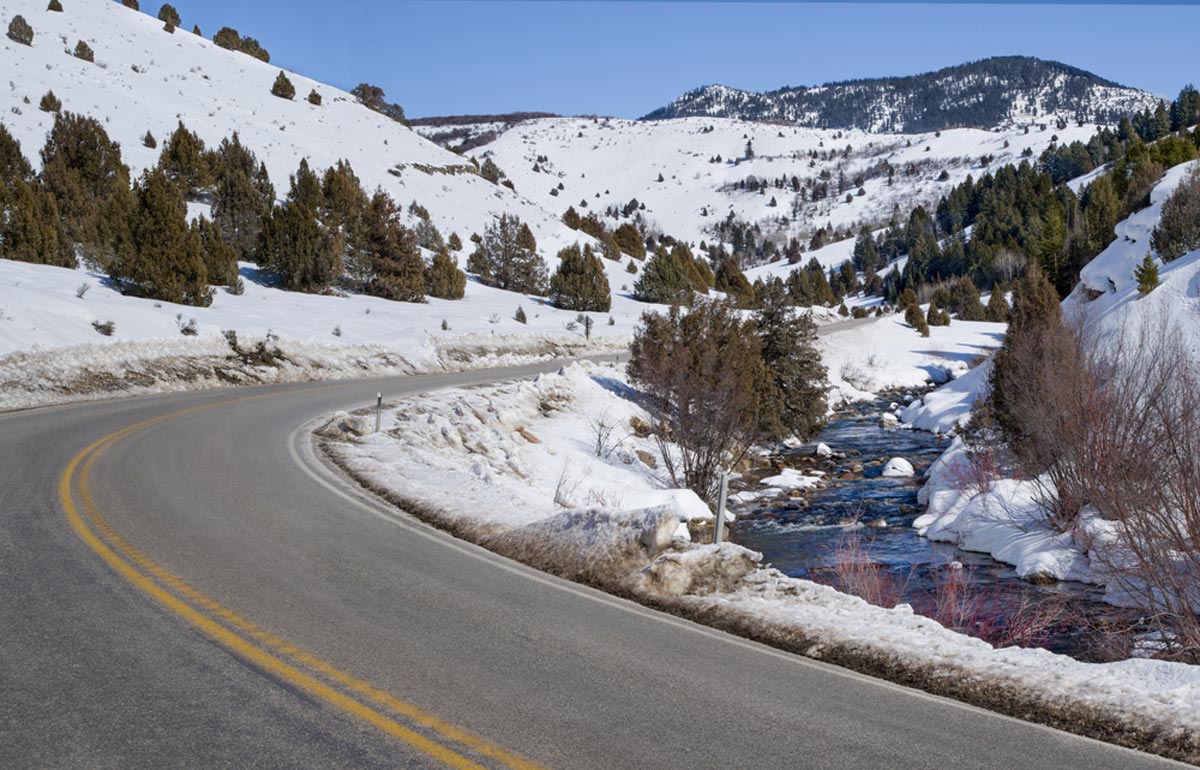 Logan Canyon Scenic Byway is lovely to visit any time of year, with the famous stretch of highway being a perfect addition to a road trip to Yellowstone National Park.
But the rocky cliffs lined with pines and maples are awe-inspiring during the fall.
If you have extra time, stop anywhere along the drive and enjoy some of Utah's best hiking and biking trails.
Go to Bridgerland Adventure Park
Want a fun activity in the summer? Bear Lake Adventure Park, or Bridgerland is a popular choice during the warmer months.

Great for families or adults who just want to tap into their youthful spirit, the park has anything from rock climbing walls to ziplining to ax throwing, making it a fun way to break up the action in and around the lake.
Stop by the Bear Lake Monster Winterfest
Once a year in January, locals and visitors celebrate the Bear Lake Monster Winterfest. If you want a fun activity near a Bear Lake, Utah beach and marina in the winter, you've found it.

Each year you'll find unique activities like jumping into nearly freezing cold waters at the Monster Plunge, a 5k race, and a chili cook-off.
Try Your Luck Ice Fishing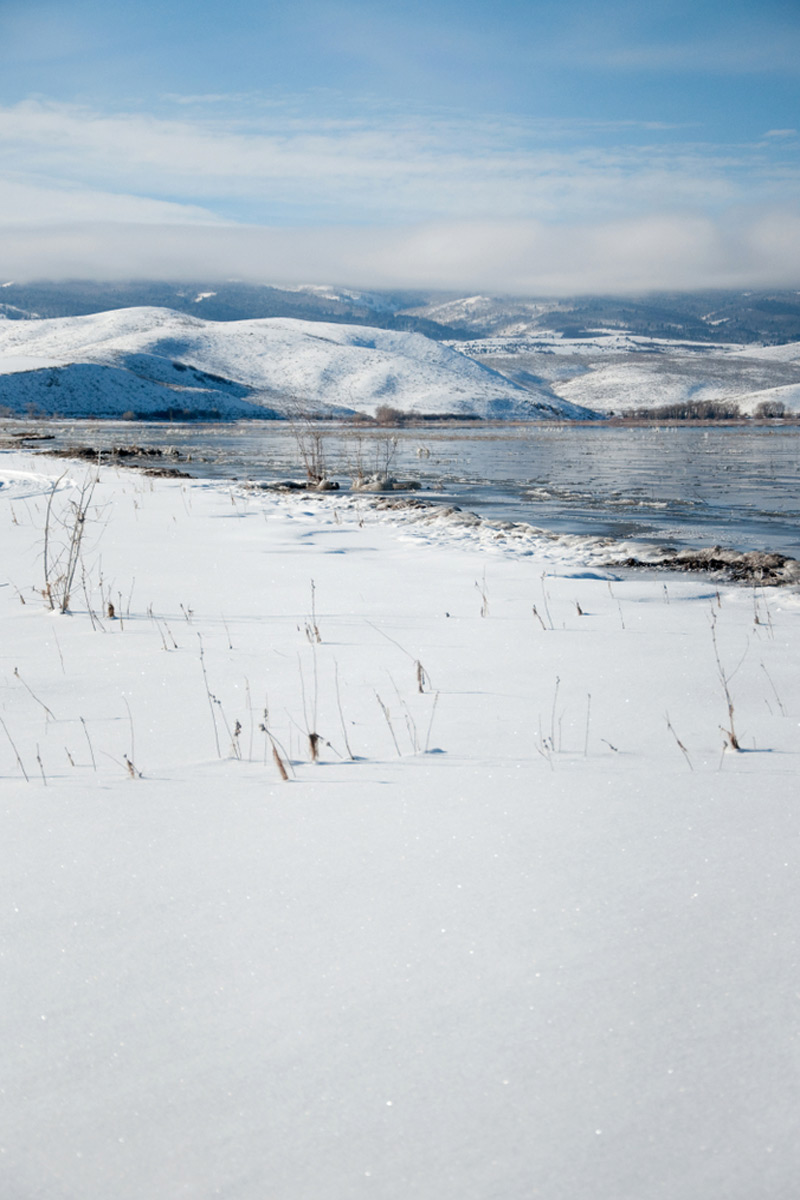 What to do in Bear Lake in the winter? Ice fishing is a popular local activity, with trout being a favorite catch.
But if you attend the Bear Lake Monster Winterfest, be sure to participate in the Cisco Disco, where you can try to catch a prize-winning Cisco, a small fish only found at Bear Lake, Utah.
Things to do in Bear Lake: Practical Tips for Your Trip
How Long to Visit Bear Lake?
You can do many of the best things to do near Bear Lake, Utah, over a long weekend. But you won't run out of fun activities if you extend your stay longer.
Best Time to Visit Bear Lake
Anytime of year offers unique activities in Bear Lake, but the most popular time to experience the idyllic blue waters and outdoor adventure is in the summer, from June through September.
Where Should I Stay in Bear Lake?
Multi Resorts at Bear Lake (Mid-Range)
Located in the tourist epicenter on the Utah side of Bear Lake, Multi Resorts at Bear Lake offer loft-style temporary homes with full kitchens, flat-screen TVs, and close access to the best things to do in Bear Lake, Utah.
Check Rates and Availability for Multi Resorts at Bear Lake on Booking.com
Conestoga Ranch Glamping Resort (Luxury)
Luxury accommodations while camping in Utah? Conestoga Ranch Glamping Resort offers the best of both worlds with impeccably designed private tents featuring king-sized beds with hardwood headboards and Old West wagons turned into luxury accommodations.
First-rate lake views, WiFi, and a bar and restaurant serving up three meals a day make this a perfect (and unique) luxury stay near the best things to do at Bear Lake.
Check Rates and Availability for Conestoga Ranch Glamping Resort on Booking.com
Recommended Tours in Bear Lake
Things to do in Bear Lake: Map
Explore More Northern Utah Destinations