Planning to go stargazing in Bryce Canyon National Park? Here's everything you need to know about getting a good look at the constellations, galaxies and planets in the famously dark skies of Bryce Canyon.
Visiting Southern Utah? You'll want to free up an evening (or several) to stargaze in Bryce Canyon. Why? The vast high desert landscape offers some of the clearest conditions and darkest skies anywhere in the world on many given nights.

From a glimpse at Earth's shadow (penumbra) to one of the most up close and personal looks at the Milky Way, get ready for a spectacular show.

Whether you're heading out on a solo adventure or going with one of the popular Bryce Canyon stargazing tours, stargazing in Bryce Canyon is an experience you won't want to miss.

Our guide helps lay out everything you need to know about where and when to see the cosmos in Utah's breathtaking natural sandstone theaters.
Can You See Stars in Bryce Canyon?
Visiting the high desert of Utah, it's immediately clear how vast the area around you is. But that's not limited to the land; the Bryce Canyon dark sky provides visitors with a real treat.
So what can you see when visiting Bryce Canyon? The Milky Way, Venus and Jupiter, and other celestial bodies and events are visible on a perfect night in Bryce Canyon.

What about stars? Most definitely.

If you show up during the right season at one of the many Bryce Canyon stargazing spots, you'll have plenty of chances to see thousands of stars over Thor's Hammer and other famous landmarks in the park.
When Should I Go to Bryce Canyon for Stargazing?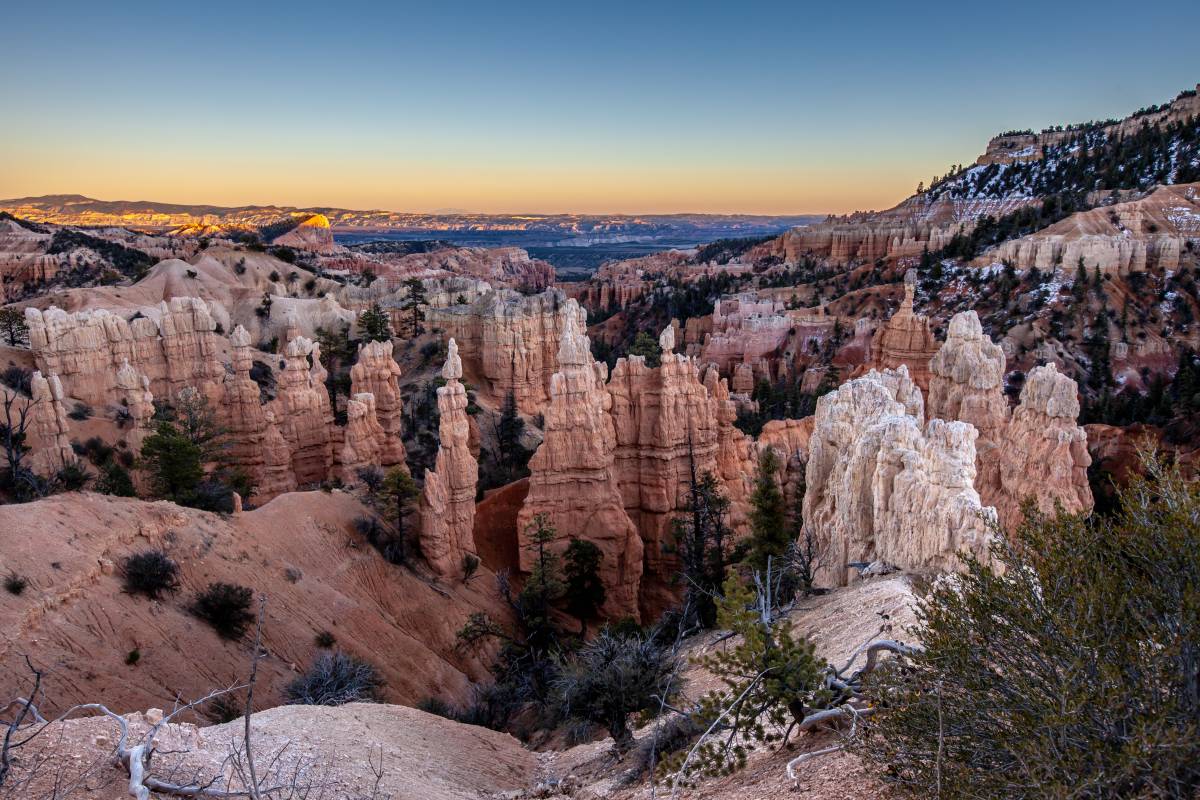 The best time for stargazing Bryce Canyon is when the skies are the darkest.
You can see way more stars when you visit during the new moon phase, which is the best time to go stargazing in Bryce Canyon. The days leading up to the new moon cycle can also provide the perfect backdrop for seeing the constellations and galaxies above.
As far as the time of year, each season brings unique opportunities for stargazing at Bryce Canyon. The winter offers the darkest days (meaning you won't need to stay up as late), while the summer and fall allow you the best chances of seeing the Milky Way.
We recommend avoiding July and August (or checking the weather before going). Late summer tends to be the rainiest season, which means clouds can cover up those famously dark skies.
The Best Areas for Stargazing in Bryce Canyon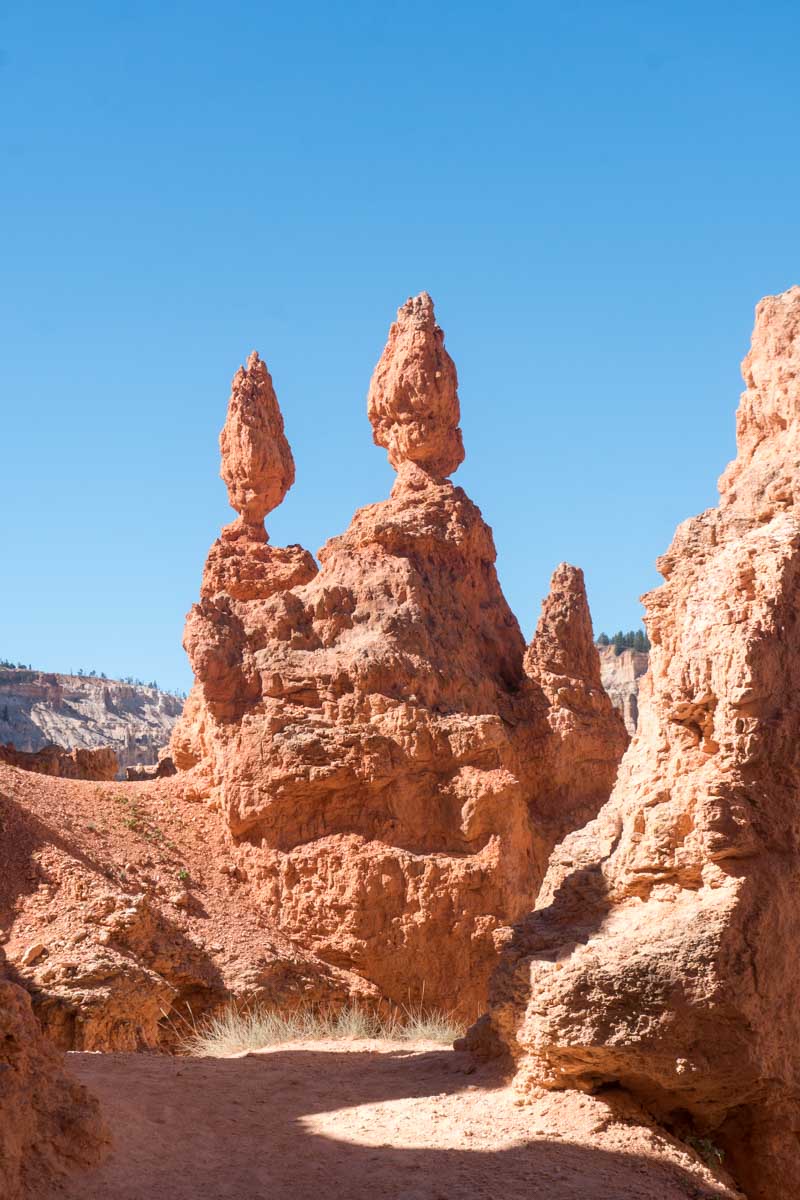 Planning where to stargaze in Bryce Canyon? We have good news for you, Bryce Canyon stars are visible in numerous places throughout the park.
If you go on a clear night with ideal conditions, there isn't really a bad seat in the house. But if you want the best place to stargaze Bryce Canyon, we have you covered.
While anywhere along the Rim Trail will provide excellent stargazing opportunities, Sunset Point is the perfect place to set up your telescope.
What About Tours for Bryce Canyon Stargazing?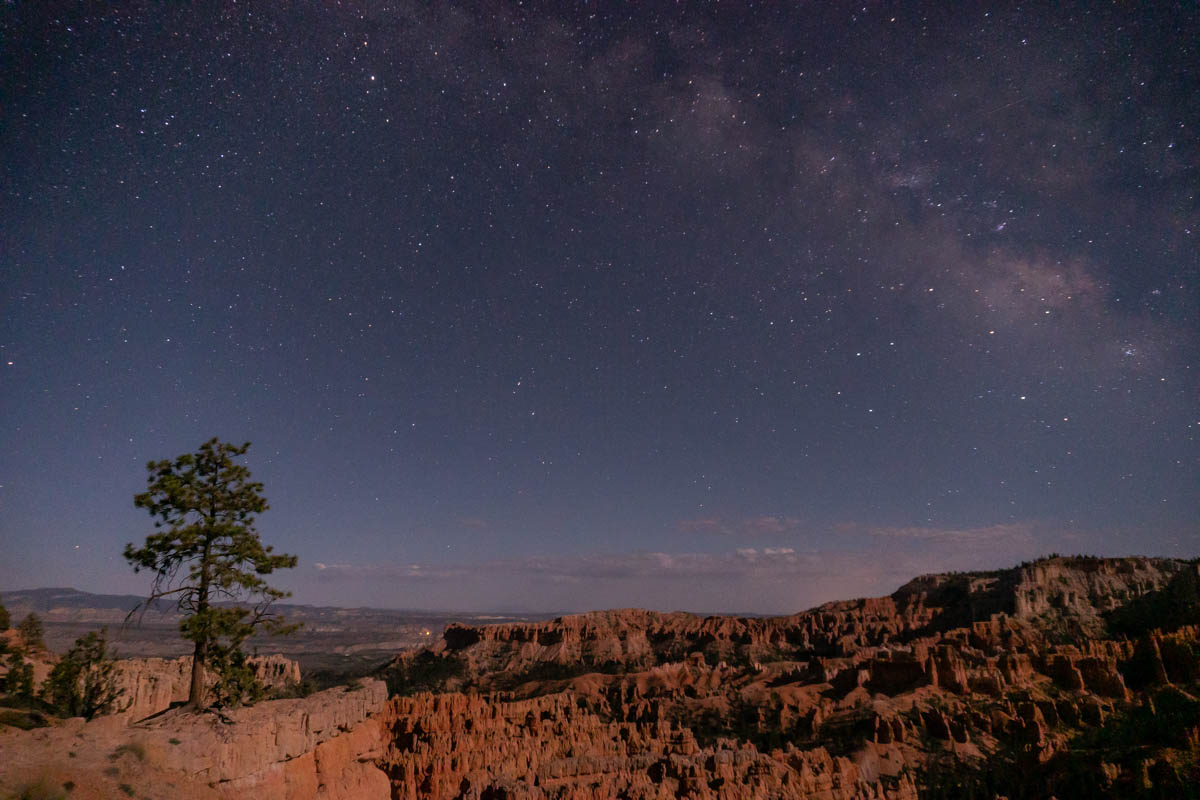 Bryce Canyon is famous for its Astronomy & Night Sky Program. Park ranger-led events include frequent informational sessions and the Annual Astronomy Festival Bryce Canyon offers.
The Night Sky Telescope Program runs from May to September, every Friday and Saturday night – offering a chance to see the stars through telescopes. This event is popular, so you'll want to check the Bryce Canyon stargazing schedule for a date that works for you and show up beforehand for the lottery draw.
There are also private operations like the popular Dark Ranger Telescope Tours if you want to look up at the bright stars through professional equipment.
What Equipment Should I Bring for the Best Stargazing Experience in Bryce Canyon?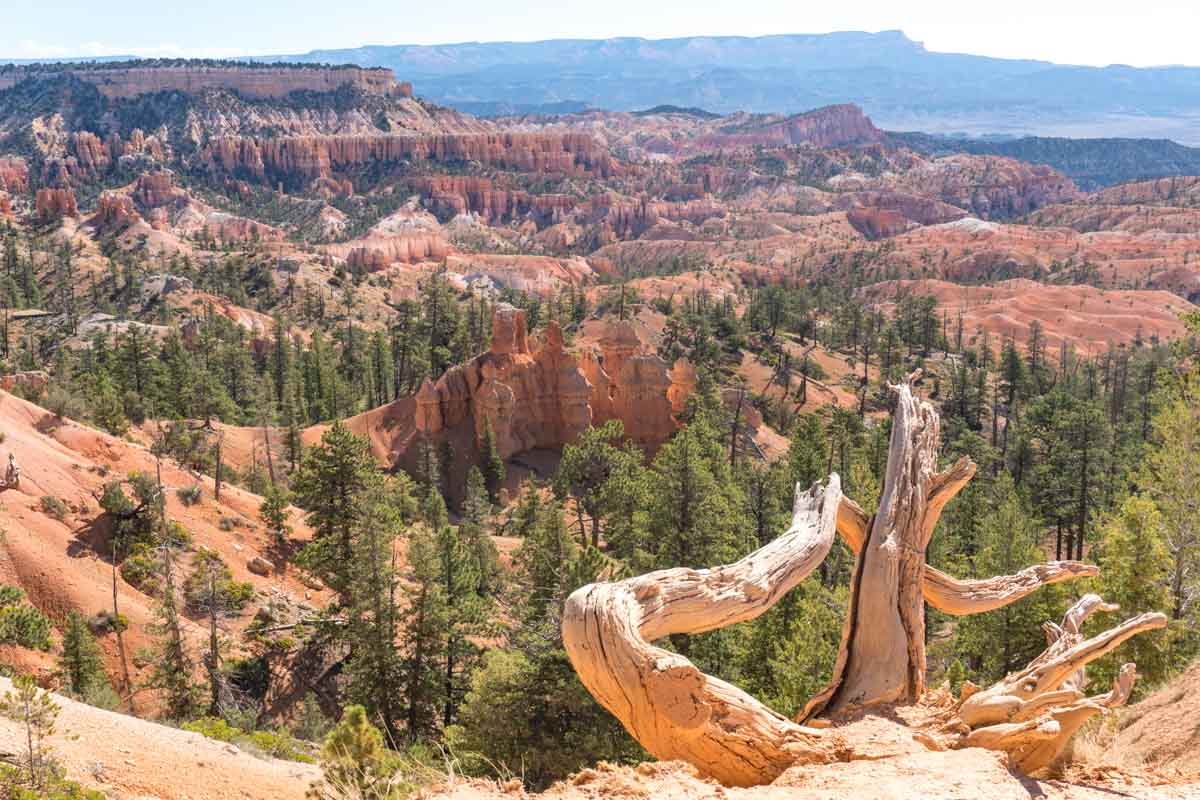 Because the skies at Bryce Canyon are some of the clearest anywhere in the world, you won't need anything with the power of the Keck Telescope to tap into the gorgeous stars and constellations when stargazing in Bryce Canyon.
However, you can bring a few supplies to enhance the experience. We recommend a sturdy pair of binoculars or a telescope for serious budding astronomists.
The casual observer should bring a good pair of hiking shoes, a water bottle and a day pack to hold essential supplies. Looking up into the skies, you may see famous constellations like the Big Dipper, planets like Jupiter and the Milky Way with nothing more than the human eye.
Also, bring a red light flashlight to navigate the trails and a chair to sit back and enjoy the show.
Where Can I Stay Near Bryce Canyon?
Hotels Near Bryce Canyon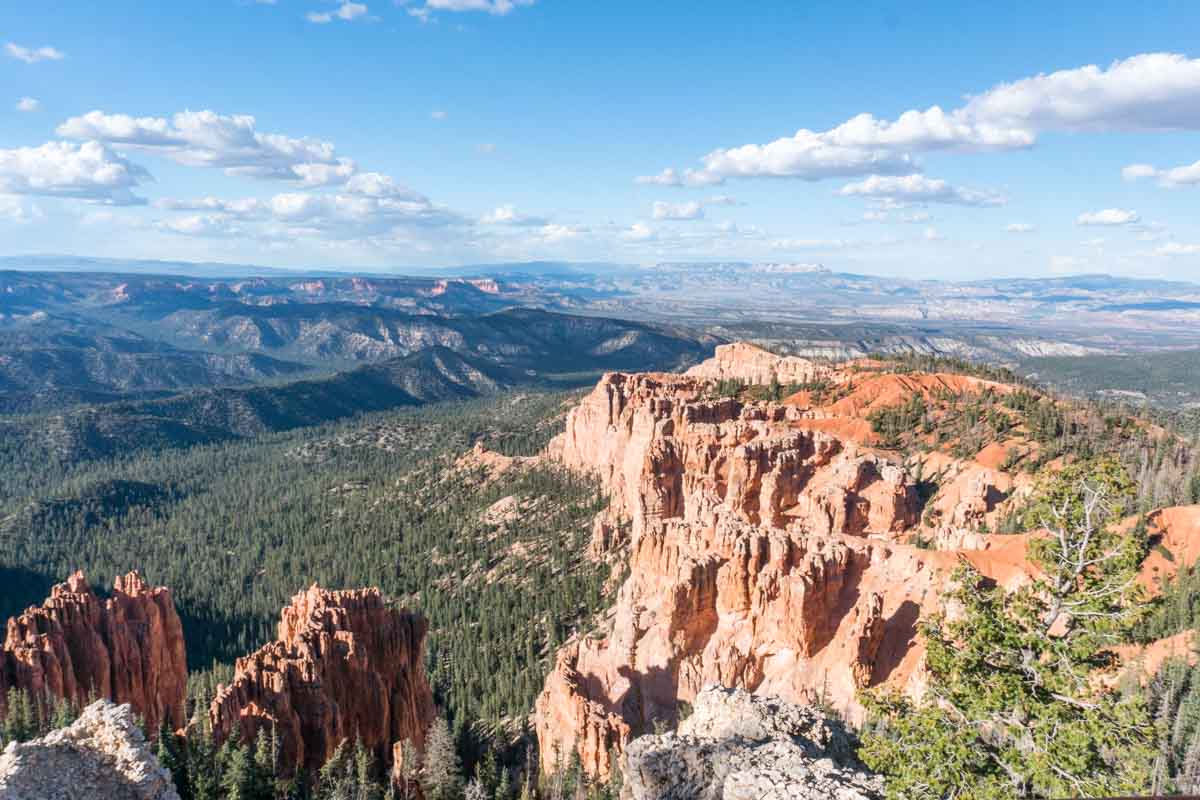 You won't find bright lights and big hotels within Bryce Canyon National Park. The remote location is a big reason why it's one of the best places in the world for stargazing.
Best Western Plus Bryce Canyon Grand Hotel is your best bet if you're looking for convenience and comfort near the park. It's only a five-minute drive into the park, and guests can enjoy a complimentary breakfast buffet, indoor and outdoor pools and large rooms with Queen or King Sized beds.
For guests who want more of a rustic Wild West feel, Bryce Country Cabins offer log cabin lodges and suites only about 15 minutes from the entrance.
Camping in Bryce Canyon National Park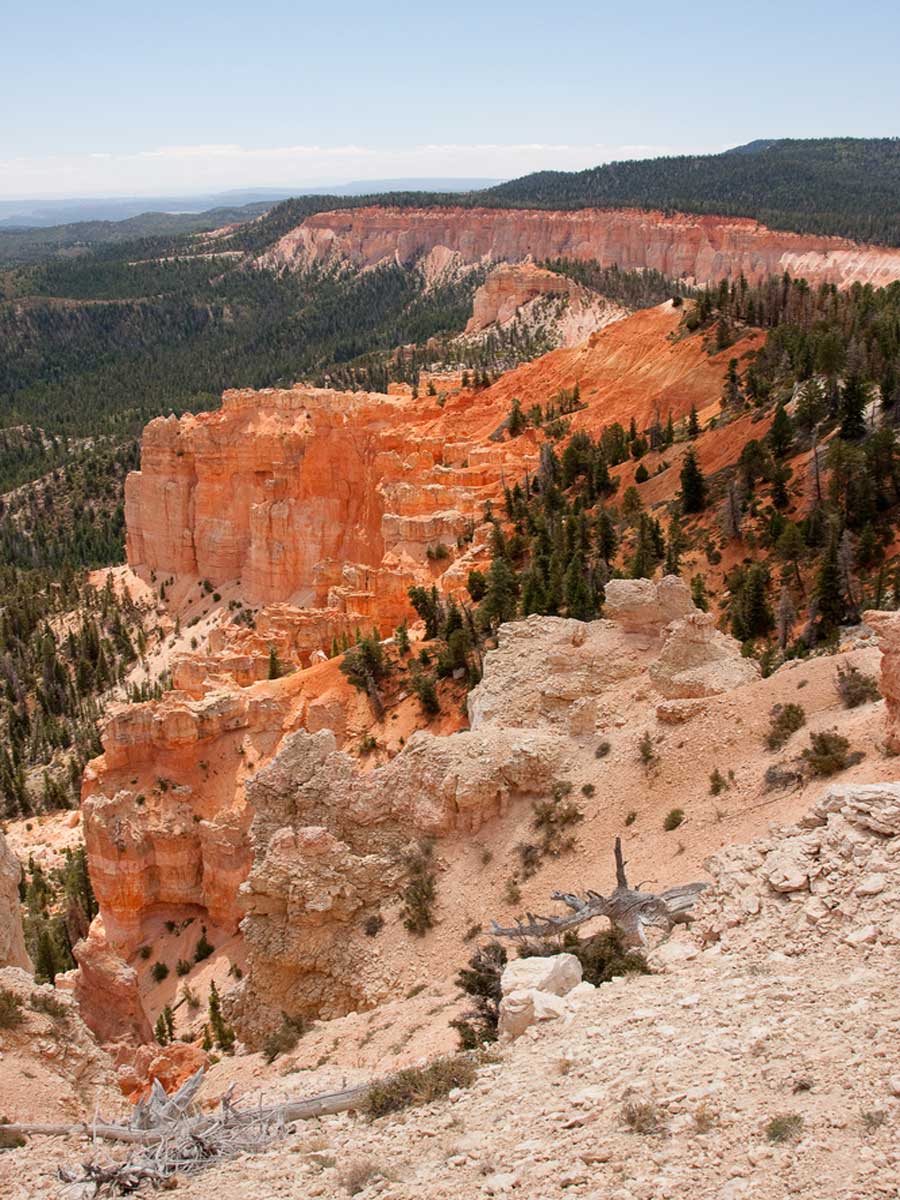 Want instant access to Bryce Canyon Stargazing any time of the night? Camping at Bryce Canyon is the perfect way to set yourself up for long hours of identifying planets, galaxies, and far-away stars.
If you want to be close to the visitor center for events and information, the North Campground is a popular choice. But Sunset Campground is a bit further away and close to popular sites like Bryce Amphitheater and the Navajo Loop Trail.
Other FAQs About Stargazing in Bryce Canyon at Night
How Do I Get to Bryce Canyon?
Getting to Bryce Canyon from St. George Regional Airport takes about 2.5 hours by car and is safest to drive during the day.
Is it Safe to Stargaze at Bryce Canyon?
Stargazing at Bryce Canyon is generally safe, but there are risks if you're hiking at night.
The safest way to stargaze is with a ranger-lead Bryce Canyon stargazing tour or staying close to your campsite or lookout point and away from potentially dangerous cliffs.
Read More Bryce Canyon Guides