Looking for the best things to do in Utah with kids? Adventure awaits with these family-friendly activities.

Whether you're looking for family adventures in Utah or an educational experience, there are plenty of fun opportunities to do some cool things in Utah with your kids.
You can make a splash on the lakes in the summer, visit the best ski resorts in the winter, or have fun exploring museums and towns no matter when you plan your vacation.
Looking for a kid-friendly hotel in Utah? We love evo Hotel as a convenient and affordable option that offers fun for the whole family in Salt Lake City.
Top 5 Things to Do in Utah With Kids
Take Ski Lessons at Snowbird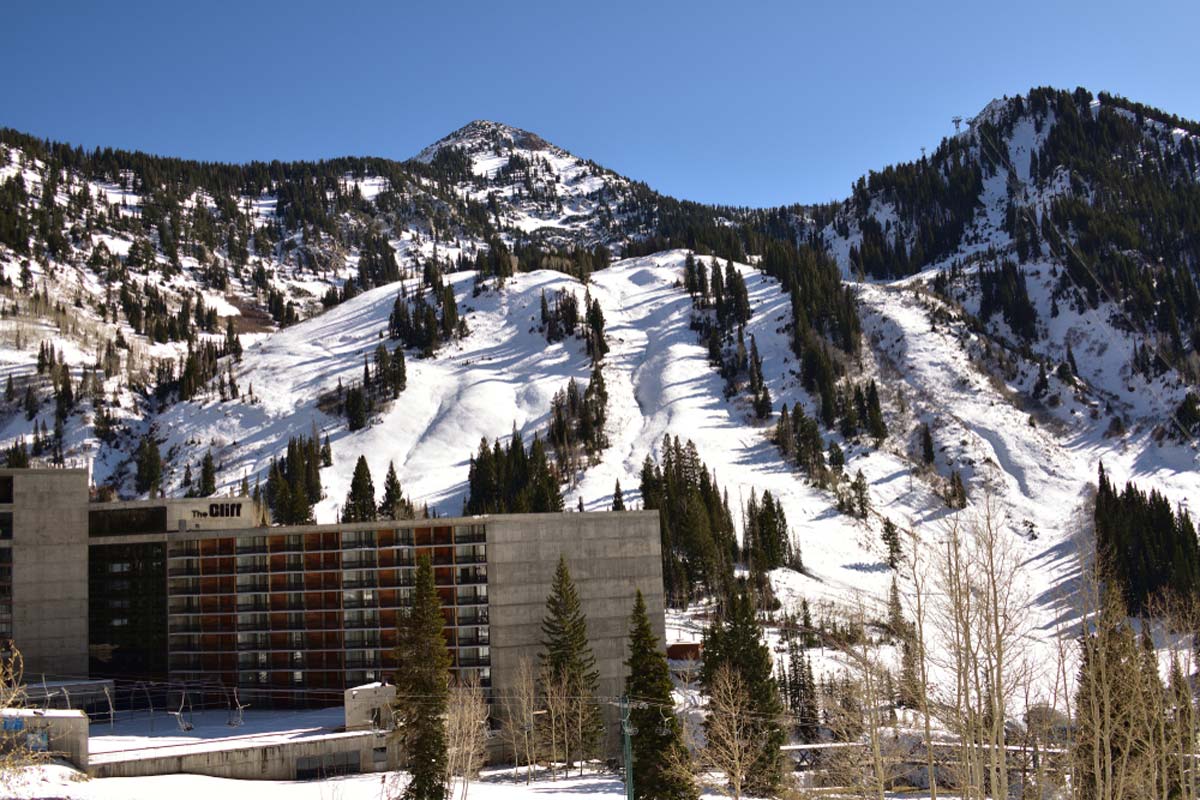 Many families visit Salt Lake City to hit the slopes at the best ski resorts around town. You can have fun at any of them, but Snowbird has kids' activities in Utah down to a science.

From ski-in-ski-out childcare in a 2,500-square-foot at The Cliff Lodge to the mining town-themed ski course at Big Thunder Family Area – Snowbird goes the extra mile to ensure you and your family have the time of your lives.
Top Tip: You can book lessons for children 3 to 15 years old.
Spend an Afternoon at The Leonardo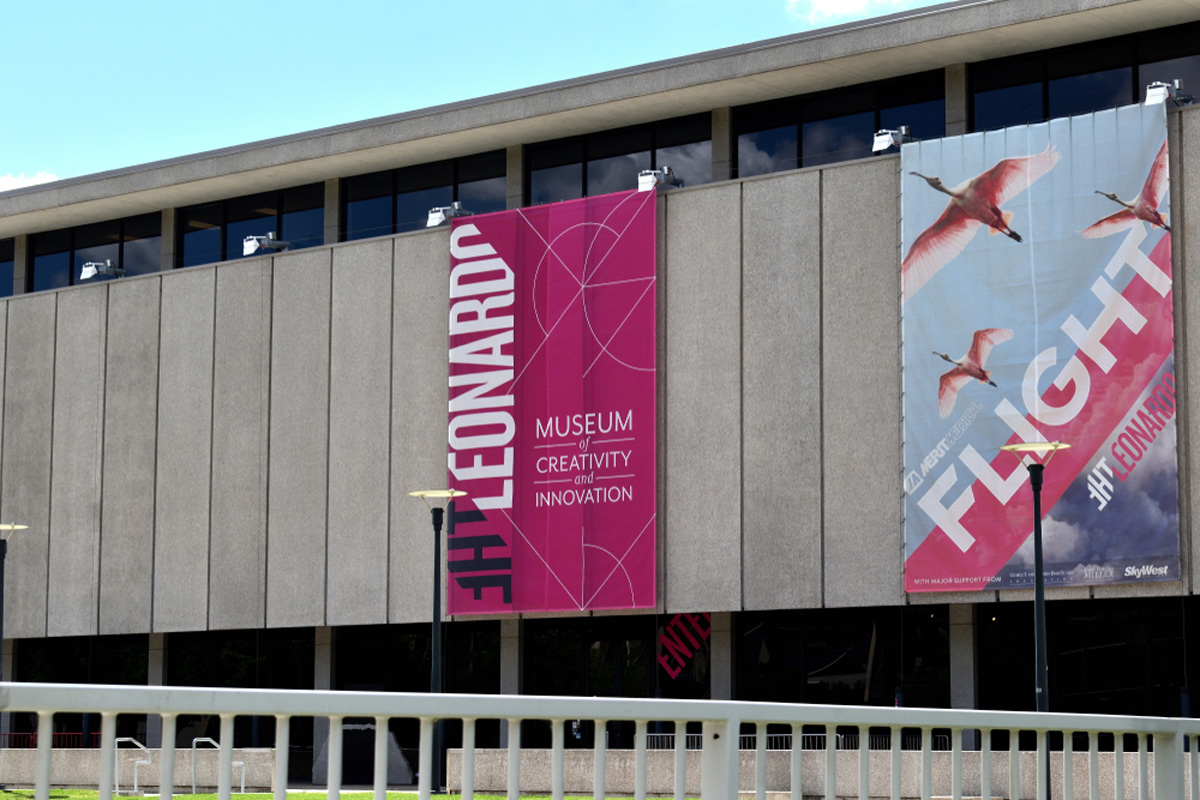 Visit The Leonardo, an interactive museum where kids can tap into their imaginations through science and art.

Watch your children work through eight rooms across three floors featuring exhibits like the 300+ pieces displayed digitally in the Van Gogh 360 experience.

Or let your imagination take flight with an exhibit all about airplanes, with a flight simulator for aspiring pilots.
Hike in Zion National Park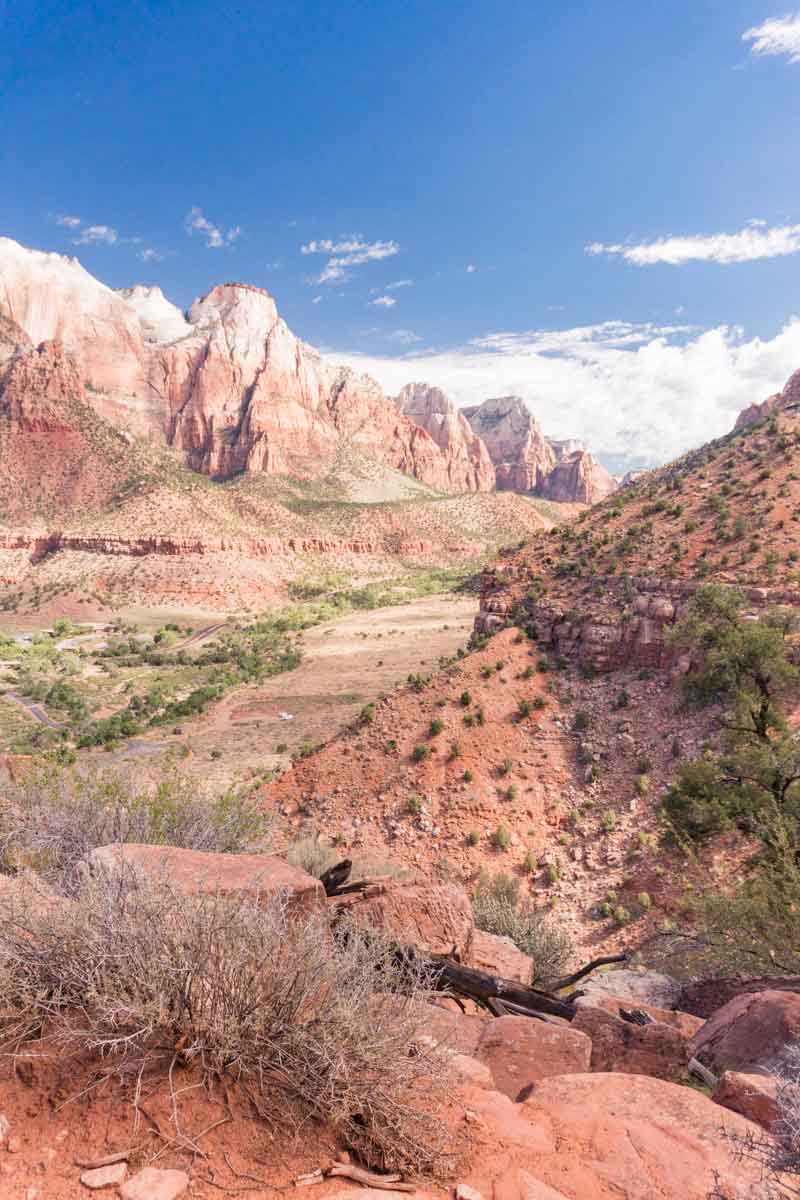 Many families head to Utah to experience the beautiful scenery of The Mighty Five – Utah's incredible national parks that offer stunning scenery and outdoor adventure.

Zion is perfect for families looking to get out on the trails and experience nature's beauty as a family.

Many of the best hikes in Zion are ideal for beginners, including a waterfall hike at Lower Emerald Pool and the Zion Canyon Overlook Trail.
Learn About Wildlife at Hogle Zoo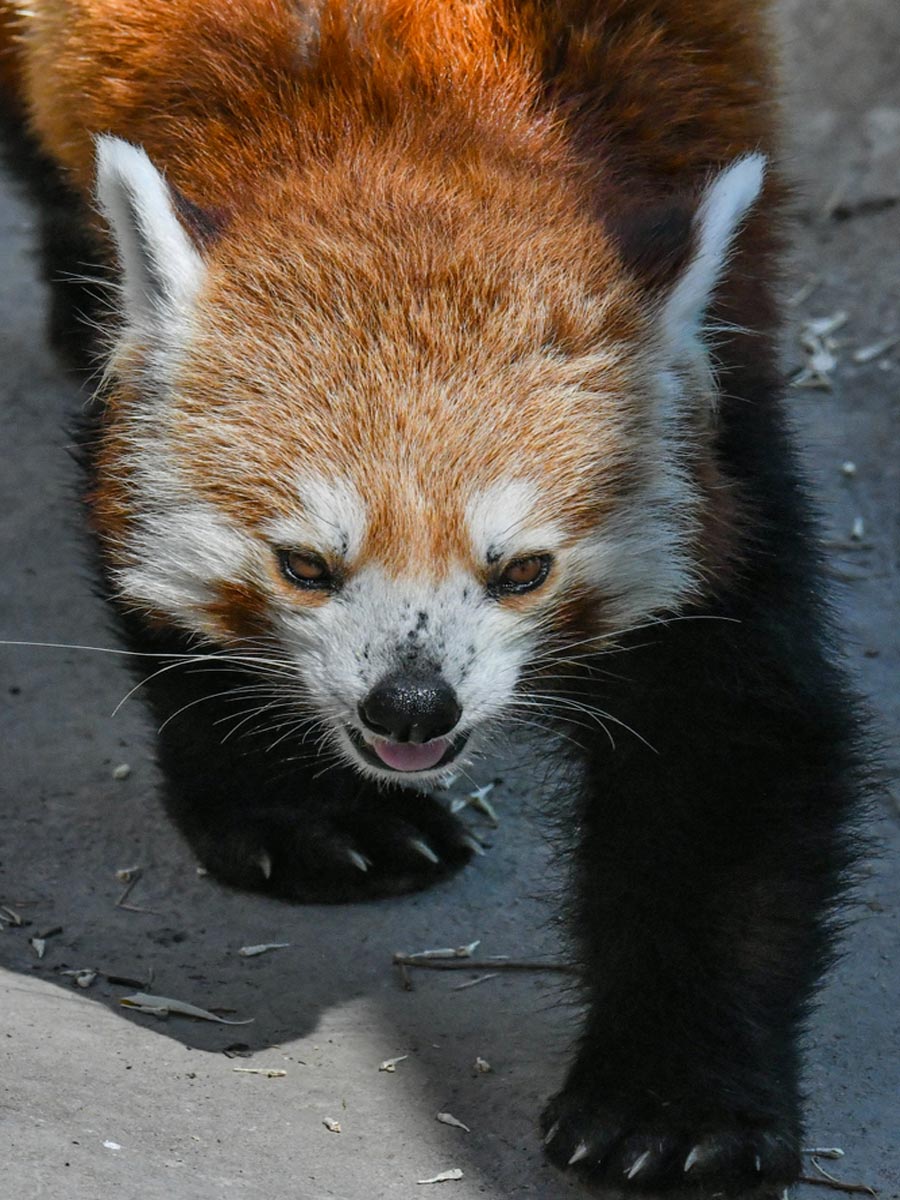 With over 40 acres of animals and plant life near the Emigration Canyon, Hogle Zoo will be a hit with both kids and parents on your trip to Salt Lake City.

Explore ecosystem exhibits like the Rocky Shores of the Pacific Northwest or the zebras, giraffes, and lions in the African Savannah at this popular choice for family things to do in Utah.
Top Tip: Check the events calendar for family fun during the holidays, like the Halloween-themed Boolights and Zoolights in December.
From Moab: Colorado River Half-Day Rafting Trip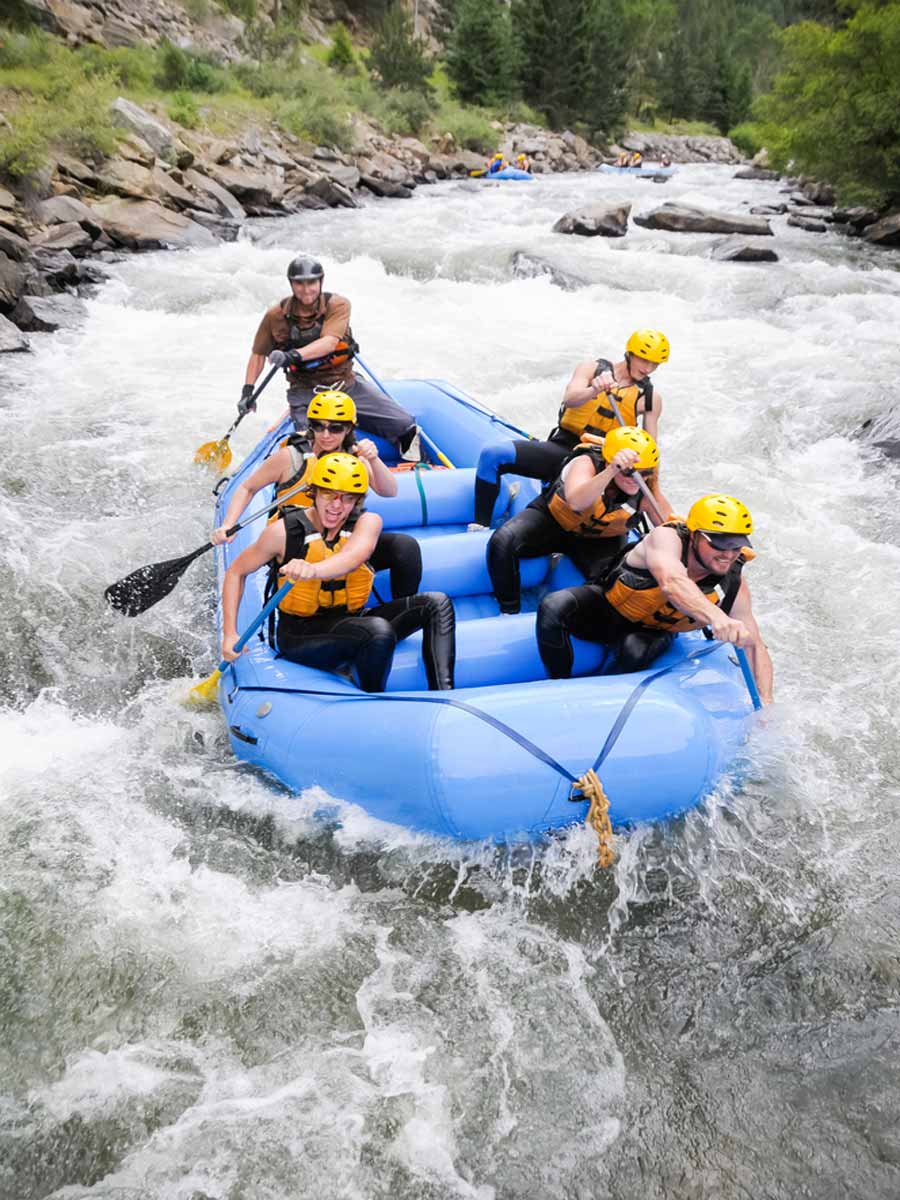 We love Moab. Why? All the amazing outdoor adventures you can have in and around the Colorado River.
Bring the whole family and book a guided river rafting trip for an adventure-filled afternoon floating down Class 1 or 2 rapids for seven exhilarating miles.

You'll have a chance to see Utah wildlife up close and personal before having lunch along the rocky shores.
Top Tip: Only for children weighing 50 pounds and up.
Brilliant Things to See & Do in Utah for Kids
Camping at Arches National Park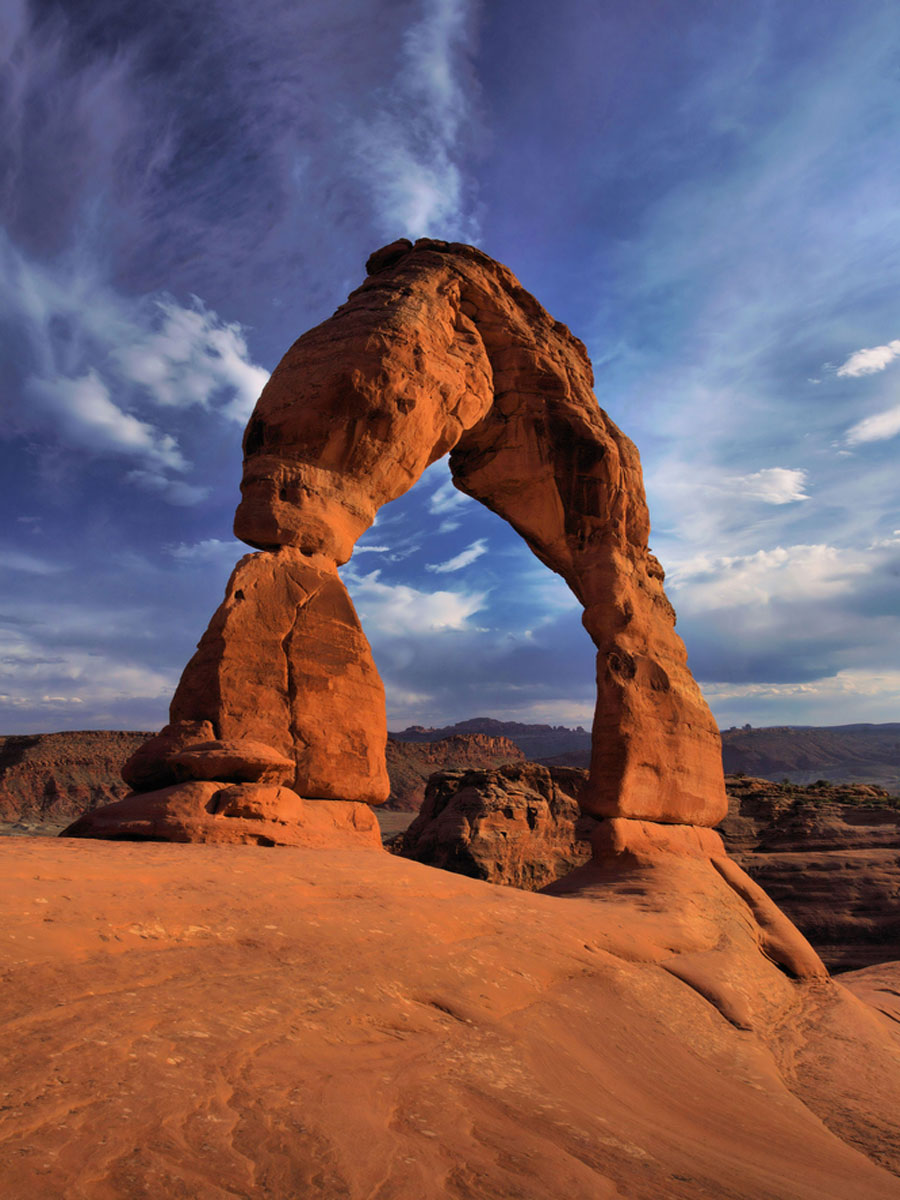 Another kid-friendly member of The Mighty Five, Arches National Park has numerous trails like Double Arch or The Windows you can take kids of all ages on when staying in Utah.
But if you want to raise the bar and take a weekend trip you'll never forget, take the kids camping in Arches. Roast marshmallows, try to locate Orion's belt, and plan your next adventures around the campfire.
Top Tip: We like the campsites at Goose Island because they're first come, first serve, pet-friendly, and have some nice, easy hiking trails like Updraft Arch.
Loveland Living Planet Aquarium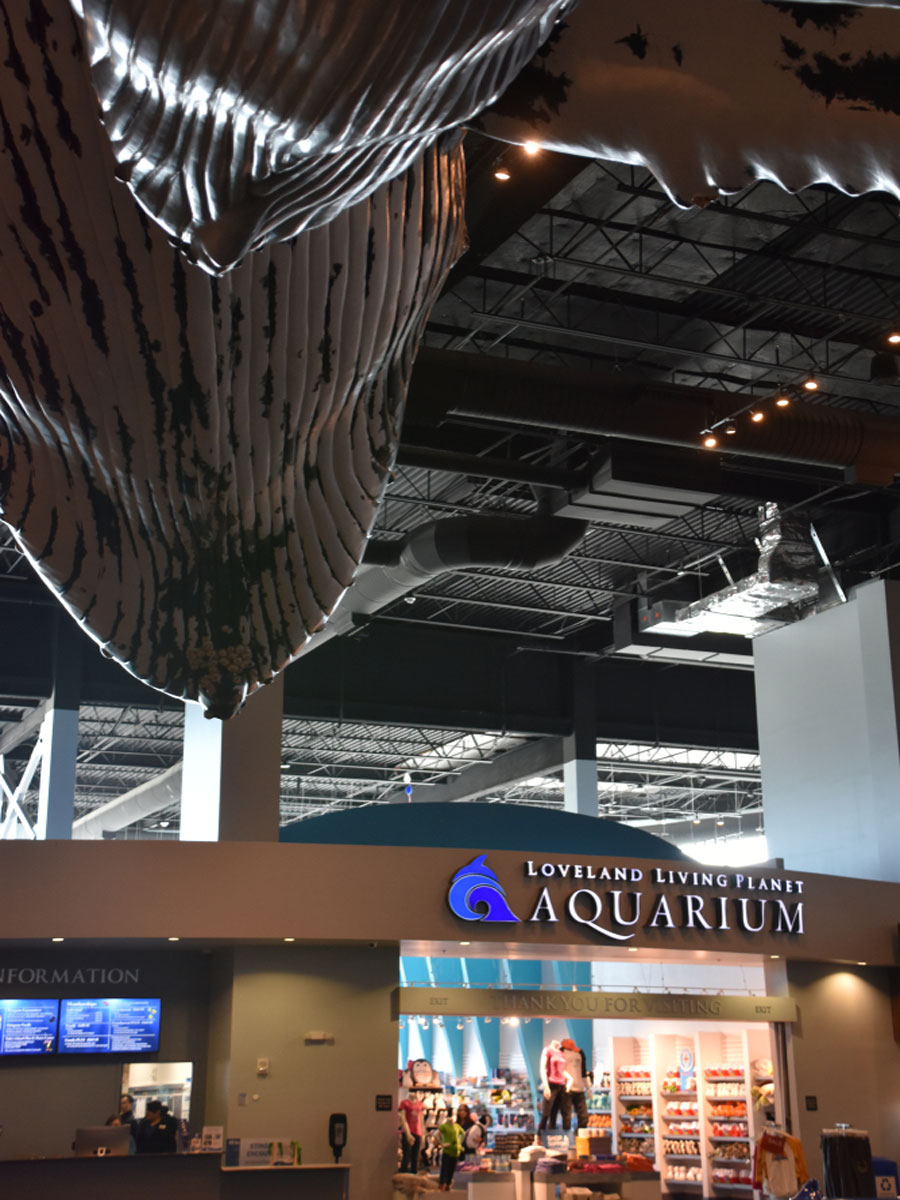 We admit we love aquariums as much as any child. Loveland is no ordinary aquarium, which makes it that much cooler for a family outing.

Of course, you can see many of the expected cast of characters, including penguins, sharks, jellyfish, and rays – they're all here and as adorable as ever.

But the special events are why we keep wanting to come back. Summer movie night, Halloween on the High Seas, and Nature Story Time are all fun seasonal things to do in Utah you won't want to miss.
Trail Riding on UTVs
If your kids are getting a little tired of museums, hiking trails, or water parks in Utah, it's time to show them you still know how to have fun with the best of them.

Taking them on a guided tour of the Moab backcountry on a UTV will excite the whole family, regardless of age.

Buckle up and set out on a 3-hour tour of Hell's Revenge through the rolling hills, petrified rocks, and desert bluffs along the Colorado River.
Top Tip: This tour is for kids three years and older only.
Go to Park City Mountain in the Summer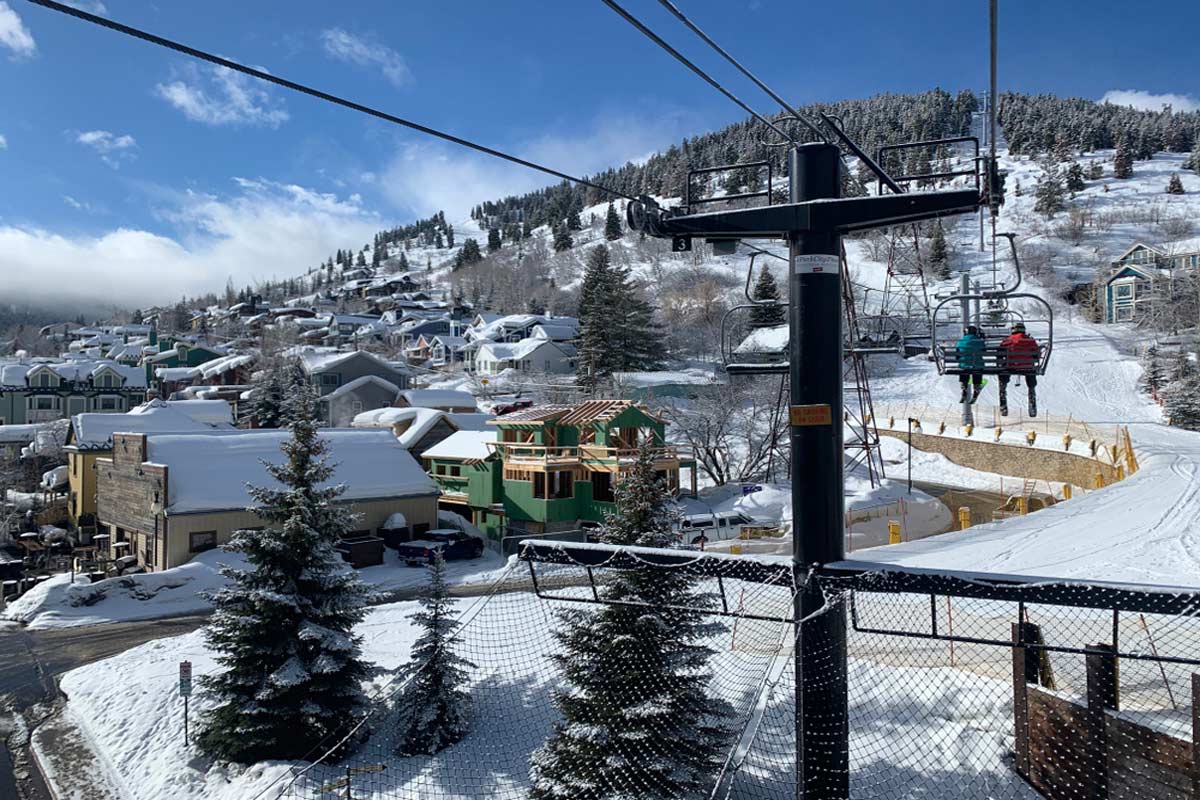 We don't blame you if you're visiting Park City on a family ski trip. It's always a fun idea.

But if you go to Park City in the summer, it opens up another side of the mountain resort town, and we're here for it.

Whether you're riding up the Scenic Lift for mountain views, riding the alpine slide down, zipping along with the Flying Eagle, or panning for gold, hitting up Park City is the perfect thing to do in Utah with kids.
Spend a Weekend at Bear Lake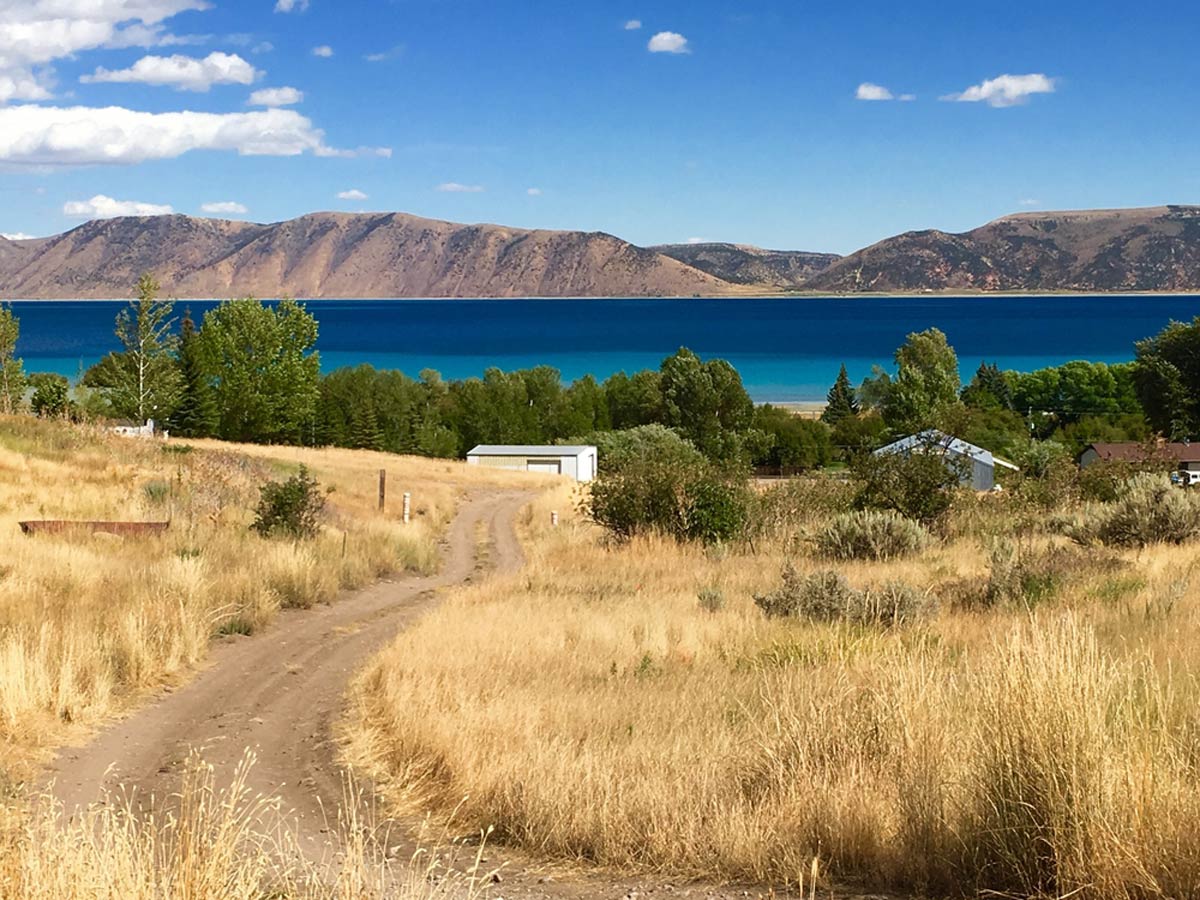 What to do in Utah that's kid-friendly and ideal for a few nights? Head to Bear Lake and see why it's one of our favorite destinations in Utah during the summer.

You and the family can rent water sports equipment at Bear Lake Fun and spend the weekend pontooning, fishing, or tubing on the Caribbean of the Rockies.
Bring your swimsuits and have fun.
Take a Wagon Ride Through the Wild West
Ever told your kids stories about the Wild West? Well, if you want them to experience what it was like to ride in a stagecoach firsthand, try taking a guided wagon tour along the Bryce Canyon Rim Trail.

You and your family will see the best of the great outdoors in the Dixie National Forest and Bryce Canyon National Park on a 1-hour horse-drawn wagon tour.
Top Tip: This is a great chance to learn more about the history of Southern Utah and see the famous Tropical Ditch waterfalls.
Explore Canyonlands Backcountry Trails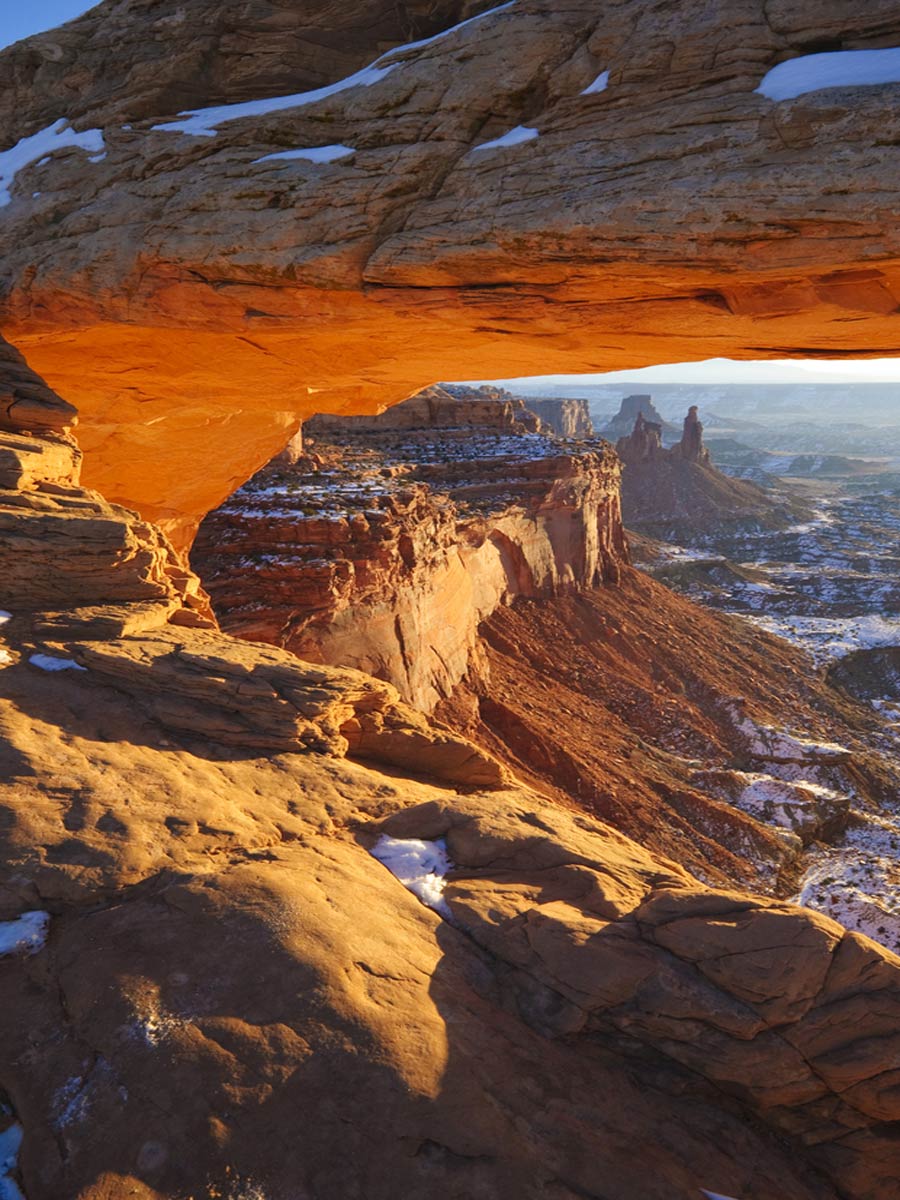 If you want an epic adventure with the family, this guided tour in a 4×4 is a great choice. You'll head out and sightsee in the gorgeous Canyonlands, where you get to see some of the most stunning views of the national park at Island in the Sky.

The 4.5-hour tour allows you to see the backroads where you can observe petroglyphs, catch incredible views of the Colorado River, and hear stories about the area from your expert guide.

It's truly fun for the whole family.
Unique Things to See & Do With Kids in Utah: Hidden Gems That Are Off the Beaten Track
Bouldering Project
Are you and the little ones feeling inspired by the views of the Wasatch Range in Salt Lake City? Bouldering Project has a location in SLC, and it's a perfect choice for things to do with kids in Utah if you want some exercise.

You'll have access to numerous bouldering routes featuring brightly colored handholds and footholds, creating unique challenges for you and your kids to test your rock climbing skills.
Kids 13 years old and under get in for just $13, while adult tickets are $20.
Top Tip: This activity is challenging, so we think it's best for older kids.
Horseback Riding in East Zion
Ramp up the excitement a bit on your trip to Zion National Park and book a guided tour on horseback for you and your family.

Set out on a Wild West adventure with your loved ones in the remote wilderness of East Zion.

On this one-of-a-kind family trip, you'll see lesser-traveled parts of the high desert landscape capped off by the sun setting over the red rock formations. It's a once-in-a-lifetime experience.
Top Tip: This is only ideal for families with children 8+ years old.
Stargazing in the Mighty Five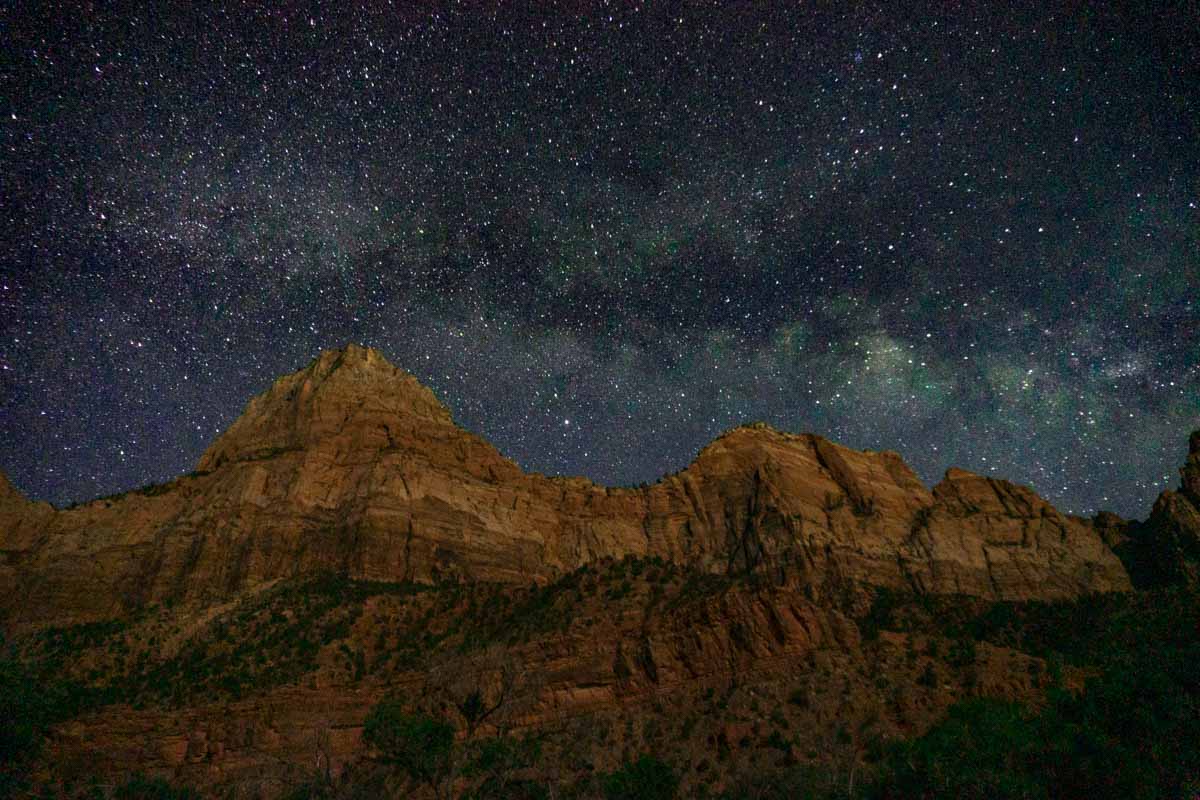 Ready to see the most majestic sunsets and stars in Utah? Go Stargazing in Bryce Canyon or another of our favorite Utah national parks with kids.

If you visit Bryce Canyon, plan your trip between May and September and sign up for The Night Sky Telescope Program for an educational experience your kids will remember for years.

Alternatively, book a guided tour to East Zion or Capitol Reef, as both offer 1-hour tours that are perfect if your kids are still working on their attention spans.
Go Sandboarding in Coral Pink Sand Dunes State Park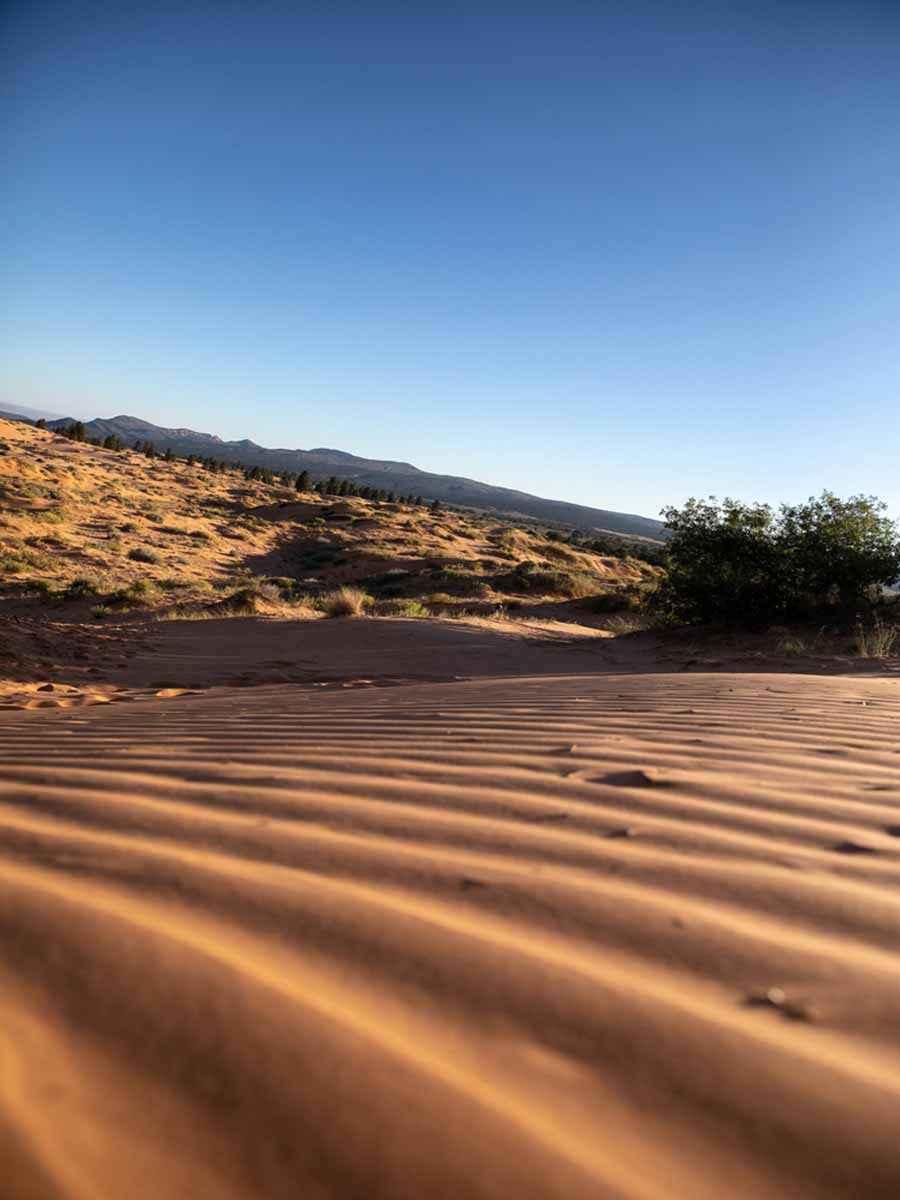 When you and your fam arrive at Coral Pink Sand Dunes, head straight to the visitor's center and rent some sandboards or sleds.

For $25 per hour, you can have an adrenaline rush with some of the most unique scenery in Utah, at the pink-hued desert in Kane County, Utah.
Cowabunga Bay WaterPark
If you head to Utah during the warmer summer months, Cowabunga Bay WaterPark is a great way to cool down and have fun with your little ones on your Utah holiday.

Featuring a lazy river and 11 slides of all shapes and sizes, this is a great activity for kids of any age. Going with a group? Rent a cabana with lounge chairs, a mini fridge, and food service and spend the whole day.
Top Tip: It's across Interstate 15 from Loveland, making it a perfect afternoon out with the family a short drive from Salt Lake.
Visit the Raspberry Days Festival
Want a fun activity for the whole family when visiting Northern Utah? If you're in the Bear Lake area in August, experience the area like a local, and head to the Raspberry Days Festival.
Each year you'll have a chance to participate in family-friendly events like playing Bingo, listening to live music, enrolling in a pie eating contest, and watching fireworks.
Of course, you'll want to arrive hungry and sample some of the finest raspberries in the USA.
Scavenger Hunt in Park City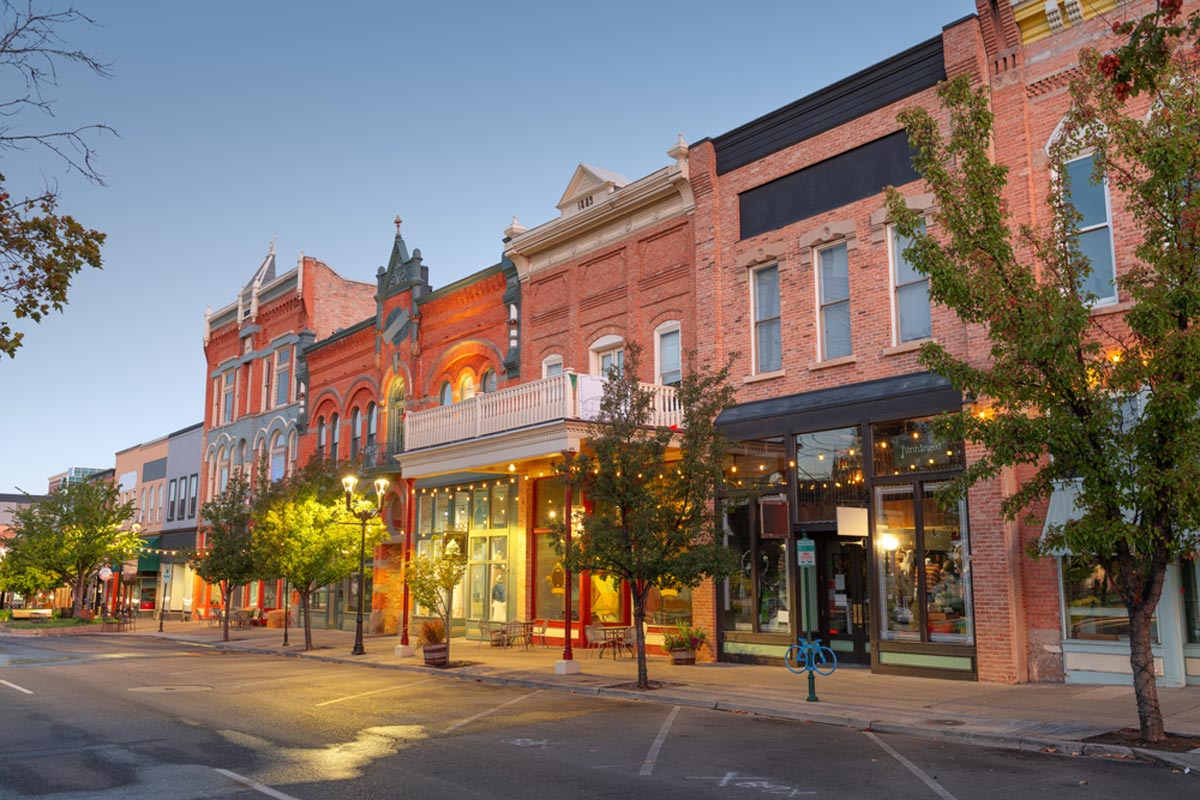 Guess what kids? We're going on a scavenger hunt
Fun for the whole family (especially grade school children), you'll start at Dolly's Bookstore and work your way down Main Street Park City, following clues as you work your way around this Old West town on a digitally guided tour.
Top Tip: Be sure to stop at Java Cow for ice cream and order the Sami Dee's for a chocolate, caramel, and vanilla flavor bomb.
Ride Roller Coasters at Lagoon Amusement Park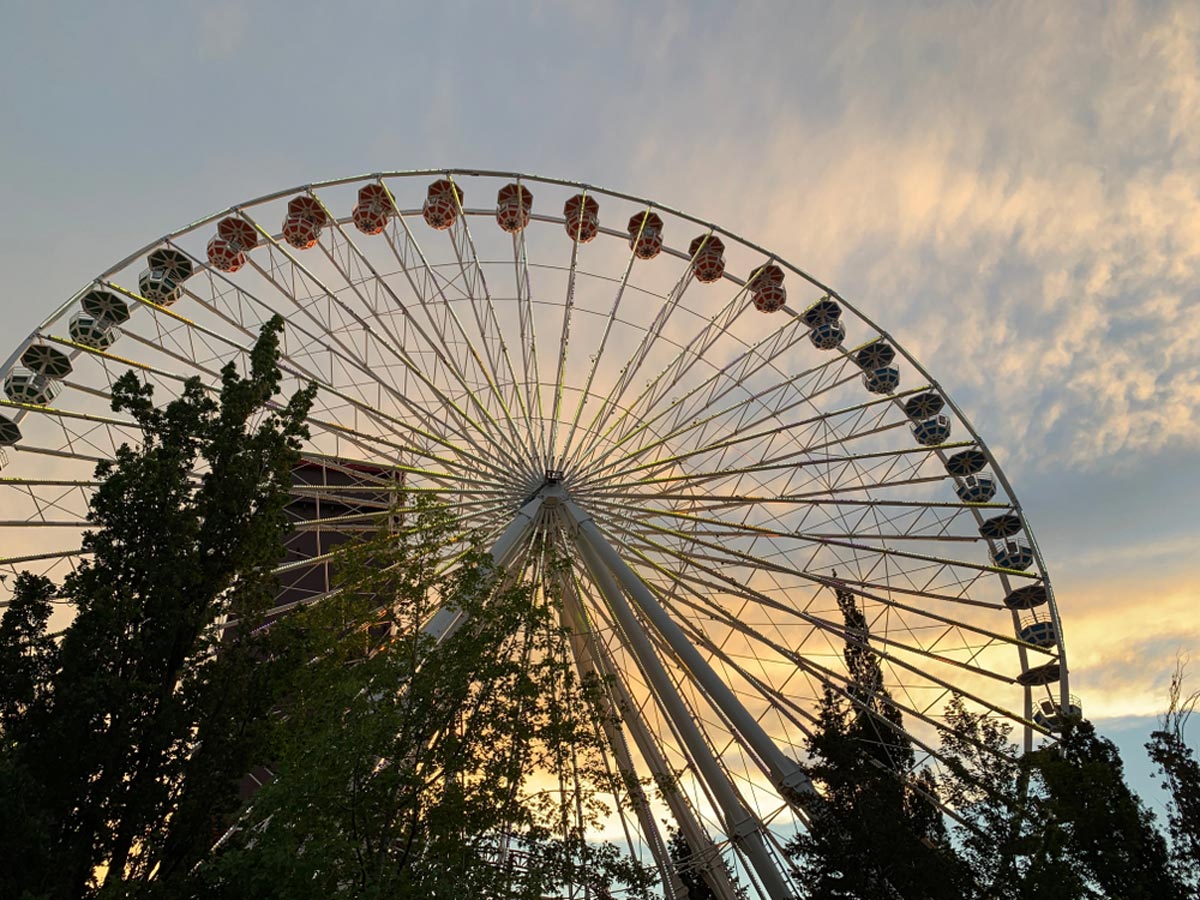 Located just north of Salt Lake City, Lagoon Amusement Park is a wonderful place to spend a summer day with your family.
Whether you have young kids or teenagers, rides range from the mellow Red Barron to more thrilling choices like a classic wooden roller coaster or the iconic Colossus: The Fire Dragon – making it a great choice for nearly any family.
Top Tip: Go early in the day as lines get longer on busy summer afternoons.
Things to Do in Utah With Kids: Practical Tips for Your Trip
How Long to Visit With Kids in Utah?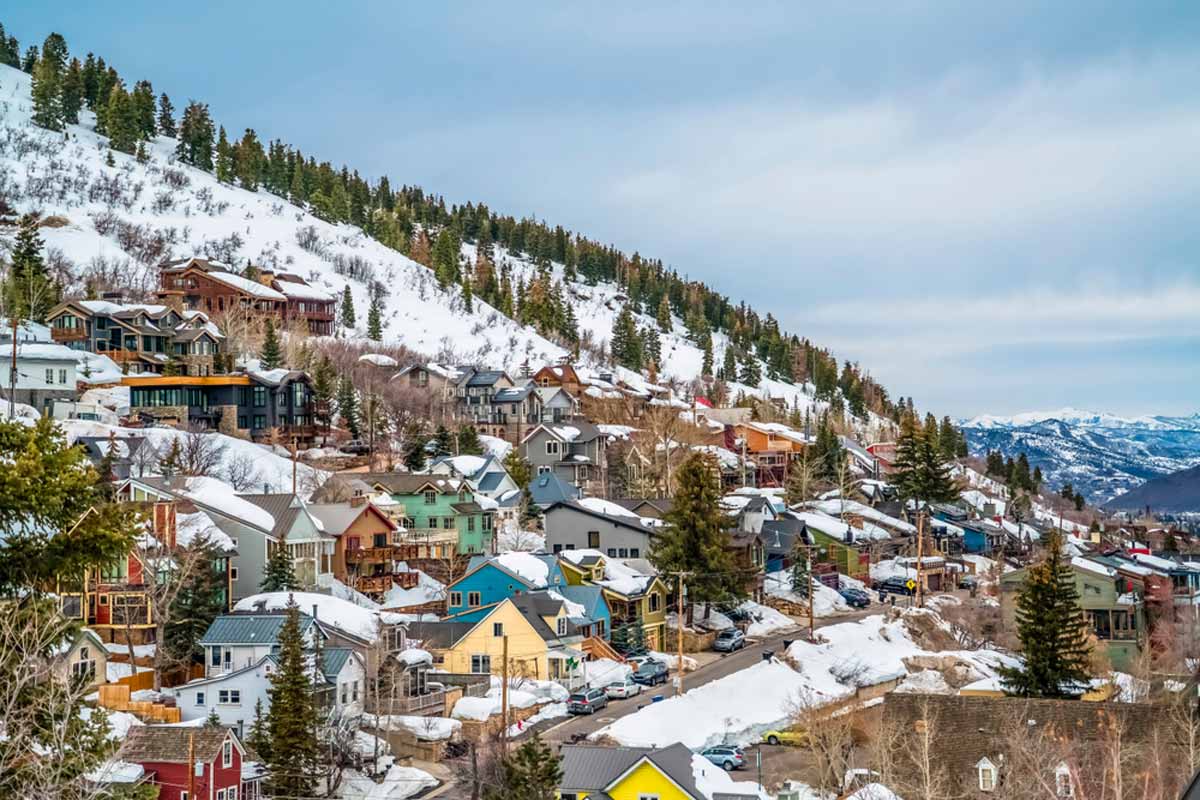 You can find enough fun things to do in Utah with kids to keep your family busy for around one week. We suggest 5 – 7 days to experience several of our favorite activities and still have some downtime.
Best Time to Visit Utah With Kids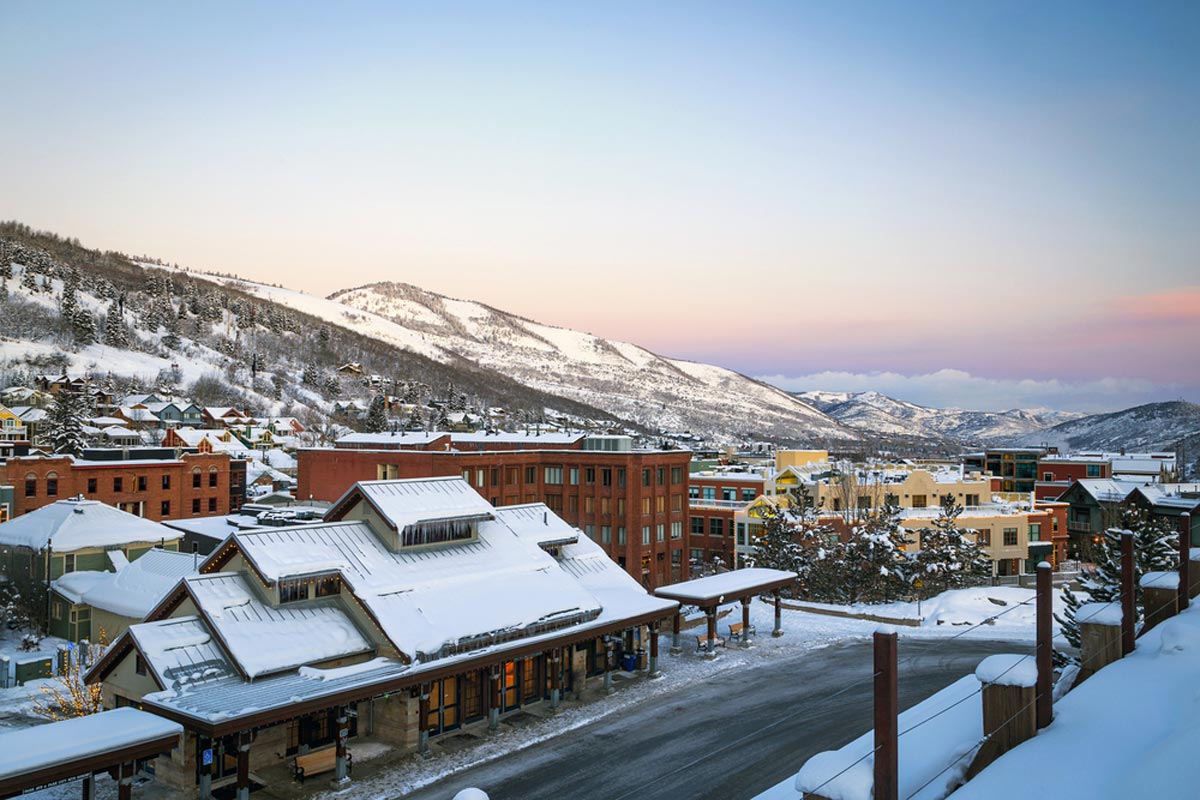 You can find fun things to do indoors and outdoors in Utah any time of year. Seriously.

But if you're visiting for skiing and snowboarding, you'll want to plan your holiday between December and April for the best conditions.
Where Should I Stay in Utah With Kids?
evo Hotel (Mid-Range)
We can't think of a better fit for where to stay in Utah with kids than a hotel with access to a rock climbing gym, skateboard park, and marketplace.
evo Hotel also features local artwork throughout the lobby, hallways, and rooms and even has a resident dog. For nonstop fun in SLC, evo is our top pick.
Check Rates and Availability for evo Hotel on Booking.com
Hyatt Centric Park City (Luxury)
Hyatt Centric Park City offers a high-end kid-friendly resort with rooms available for even the biggest families.
Walk to the ski lifts or Canyons Village in minutes, or just hang out and watch TV near the fireplace if your family is tired out from all the outdoor activities in nearby Park City.
Check Rates and Availability for Hyatt Centric Park City on Booking.com
Recommended Tours in Utah With Kids
Things to Do With Kids in Utah: Map
Love This? Save and Share on Pinterest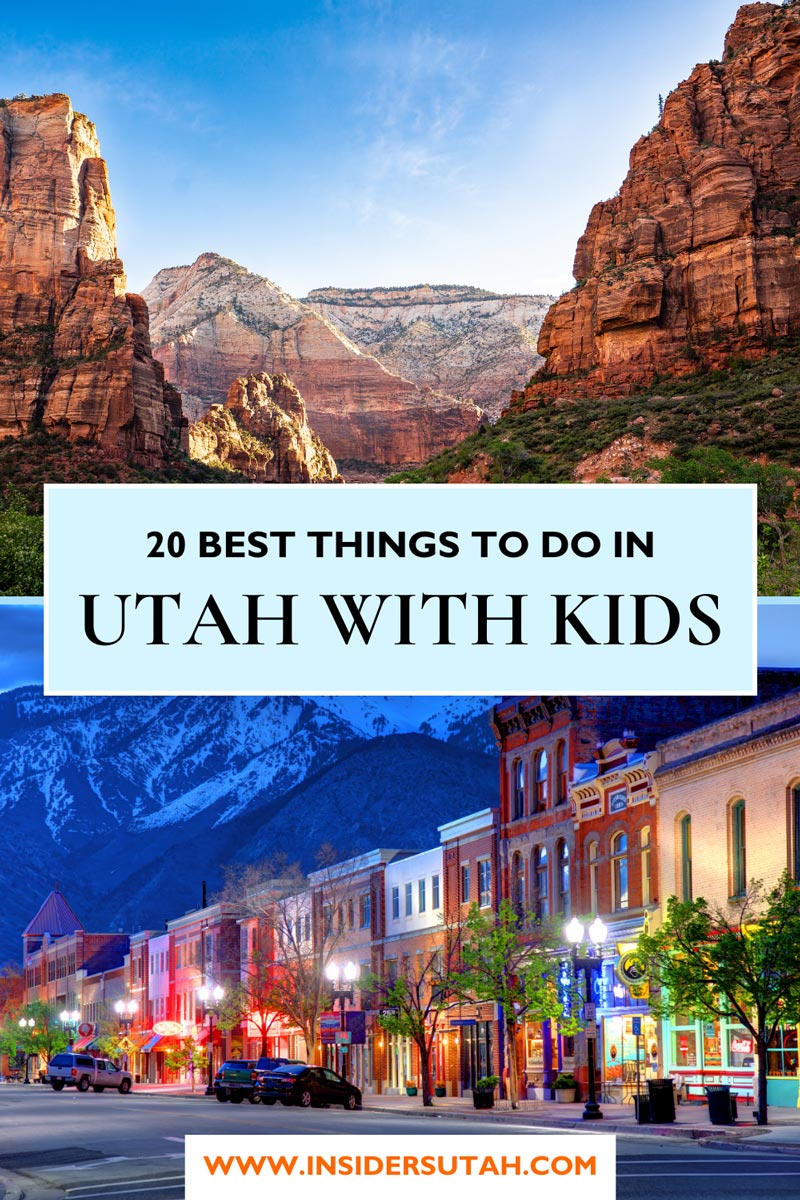 Discover More Cool Things to do in Utah With Kids