Planning to see Thor's Hammer on your trip to Bryce Canyon? Let us fill you in on everything you need to know in our guide to the famous hoodoo.
Choosing which incredible rock formations to see at Bryce Canyon may seem daunting – there are a dozen amphitheaters boasting enormous hoodoos.

So what exactly is a hoodoo? They are natural formations made from eroding sandstone and other layers of rock that take on unique and dramatic shapes towering above the high desert. And one of the most famous and best in Bryce Canyon is Thor's Hammer.

So what are you waiting for? Pack your bags and get your hiking shoes ready – we're going to explore one of the most scenic areas in Utah at Thor's Hammer Bryce Canyon.
A Guide to Thor's Hammer, Bryce Canyon
What is Thor's Hammer?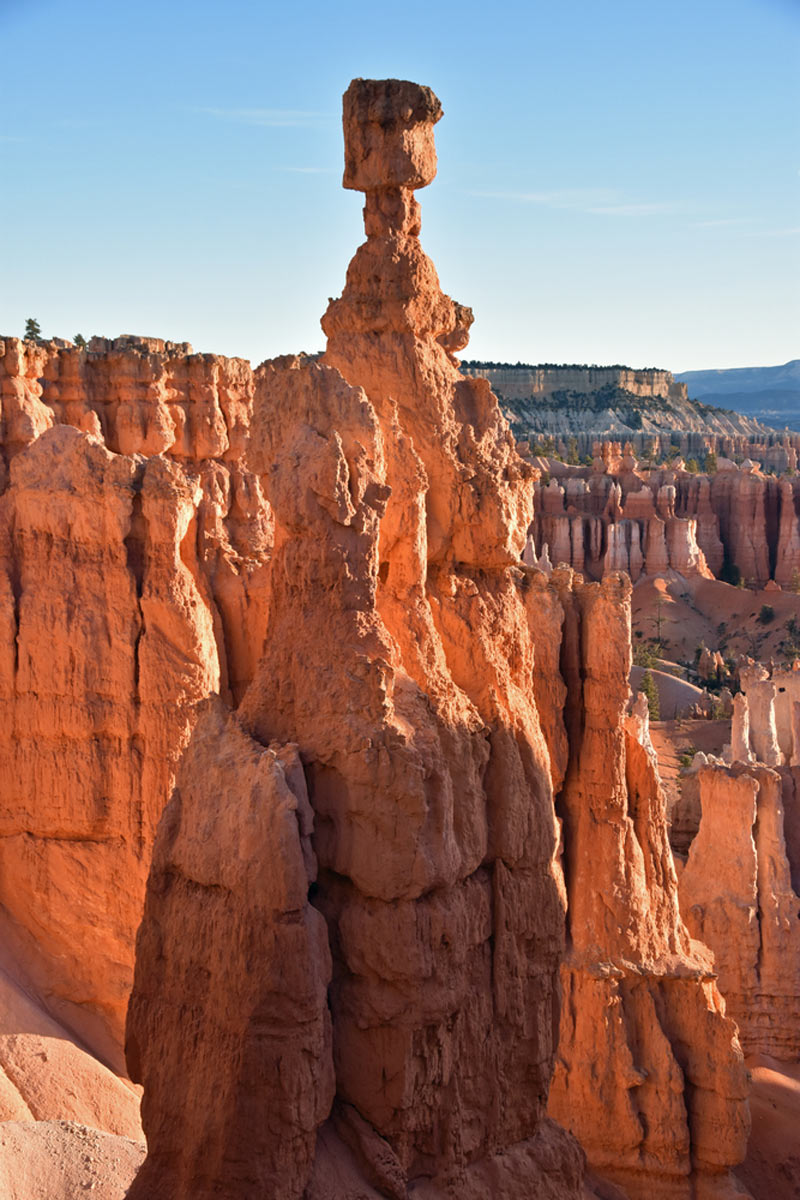 Thor's Hammer is a hoodoo (think of natural stone sculptures resembling storybook-like spires from years of wind, rain and erosion) that looks a lot like… well, the Norse God's Mjölnir, or hammer.

It stretches high up in the sky, apologizing to no one, but actually has a soft side that lends itself to epic sunrise and sunset photography. Sound like somewhere you can't afford to miss when visiting Bryce Canyon?
Don't miss it on your trip to Utah; it's easily one of the most memorable sites in the Southwest.
Where is Thor's Hammer?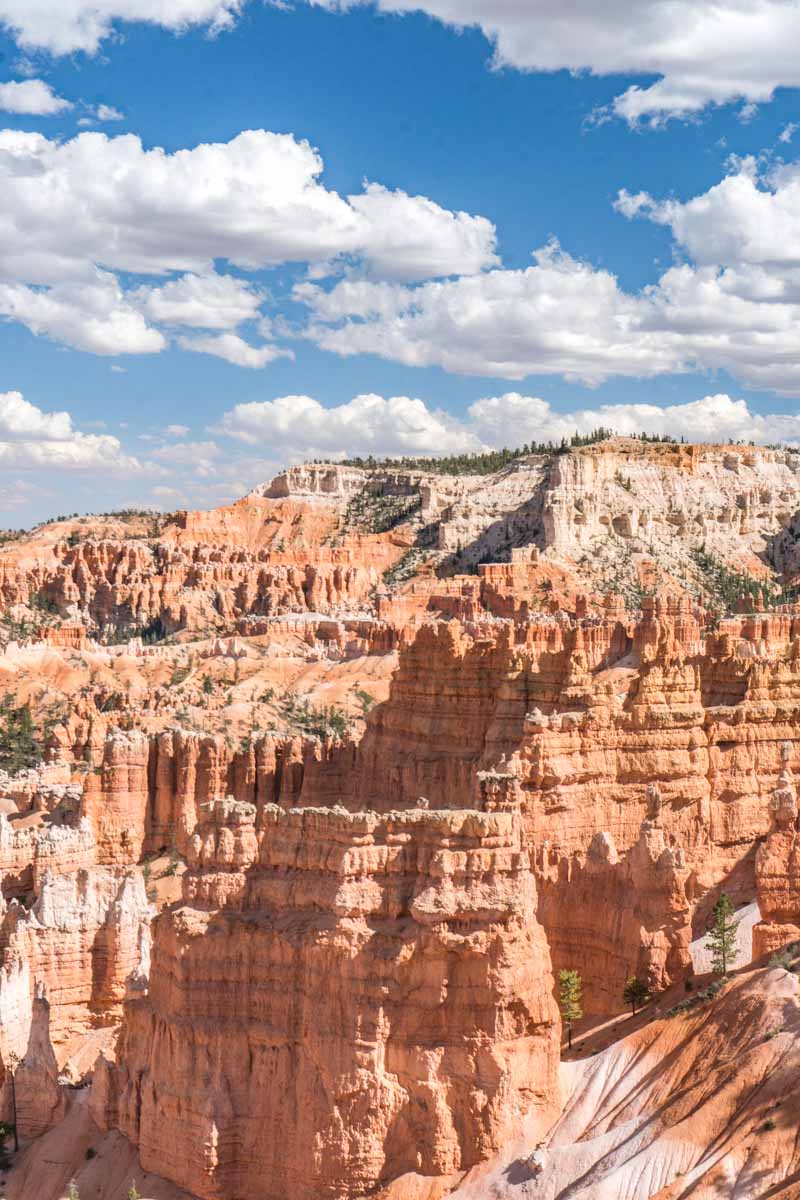 Thor's Hammer Bryce Canyon location is in the Bryce Amphitheater, which you can access from Sunset or Sunrise Point along the Rim Trail.
When to Visit Thor's Hammer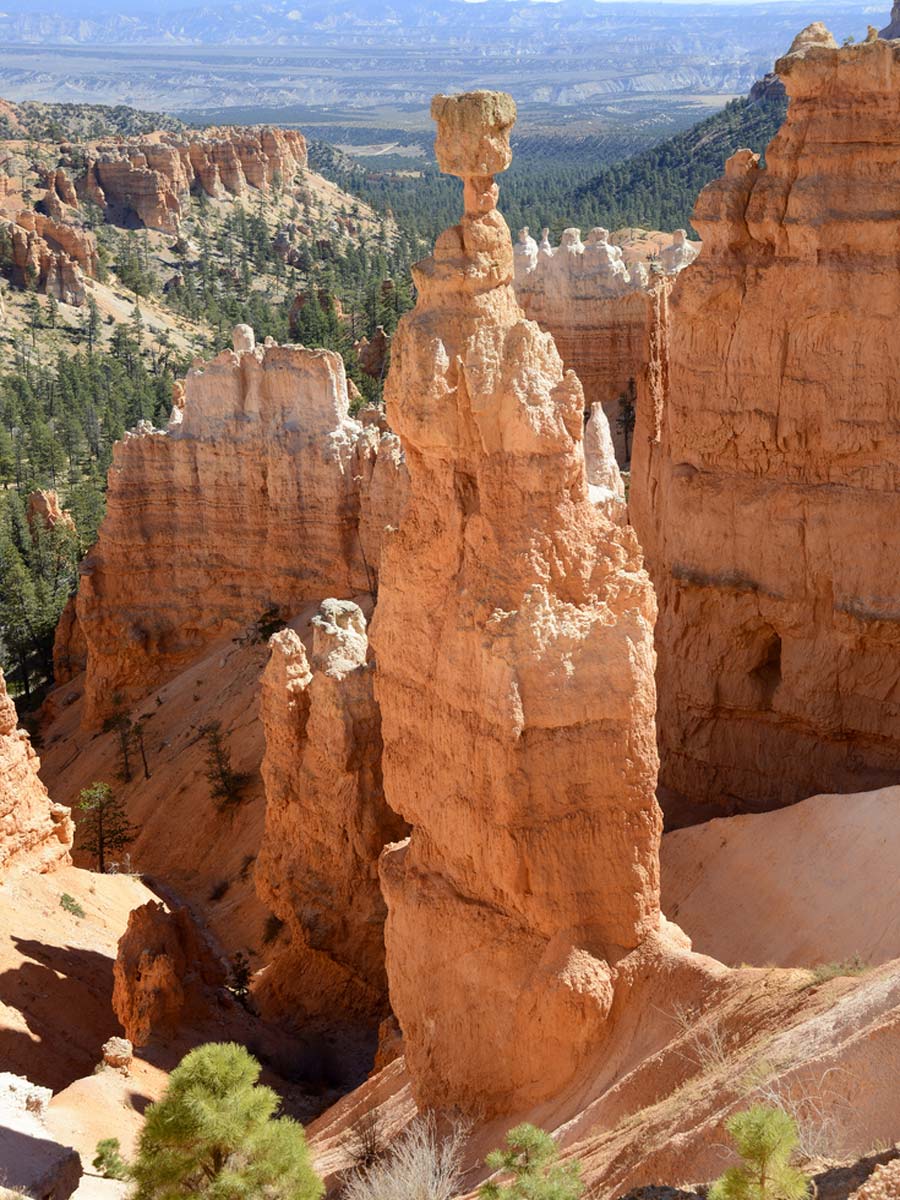 You can visit Thor's Hammer any time of the year, but the best time is typically in the fall when the weather is still warm, storms have subsided and most of the trails are still open.
We suggest arriving as early as possible to avoid the crowds and hottest temperatures when checking out Thor's Hammer Bryce Canyon.
How to See Thor's Hammer
On a Tour
Take a guided tour like the Bryce Canyon National Park Sightseeing Tour and learn more about Thor's Hammer and other top attractions around Bryce Canyon. You'll also get to see favorites like Fairyland Canyon and Natural Bridge.
Independently
Getting to Thor's Hammer independently is easy. All you have to do is drive to the Sunset Point parking lot or take a shuttle from other destinations in the park before embarking on a short hike to the best vistas of the imposing natural sculpture.
Hiking to Thor's Hammer, Bryce Canyon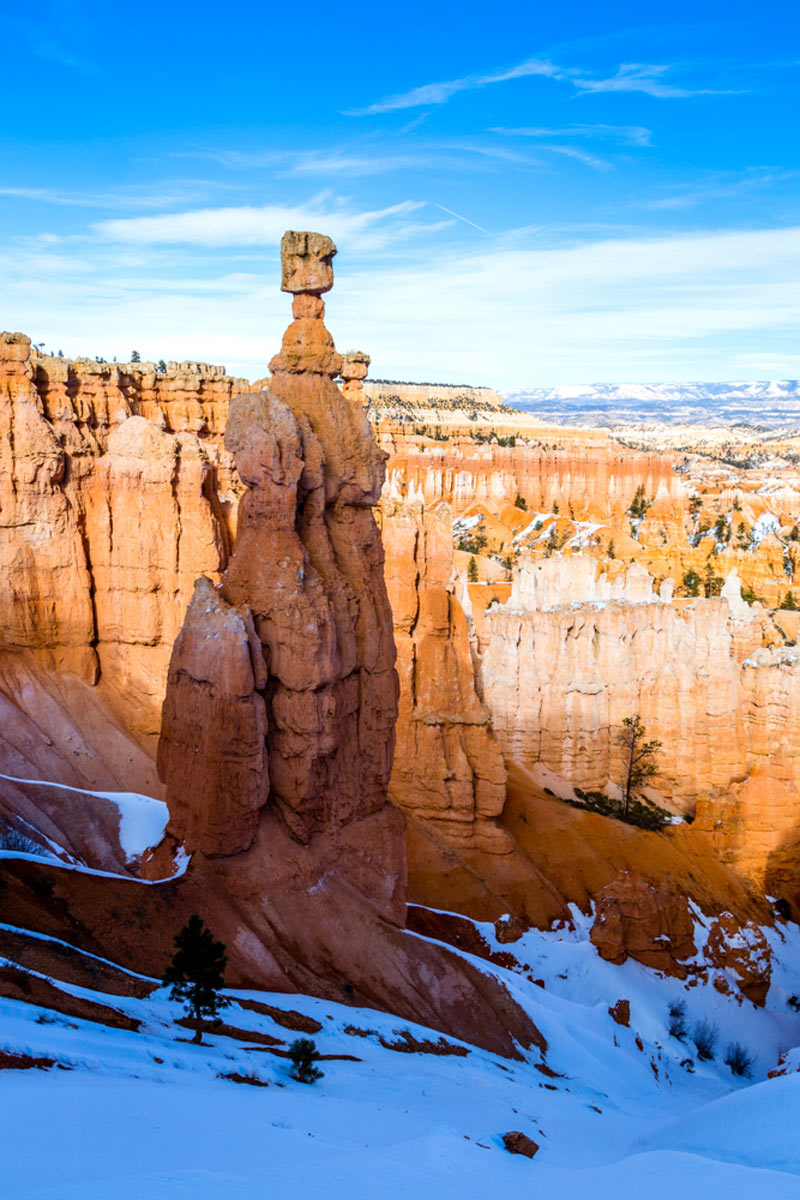 Get your backpack or camping gear ready (if you want to be the first on the trails) and get ready to explore Bryce Canyon and one of its most famous monuments – Thor's Hammer.
Hiking from Sunset Point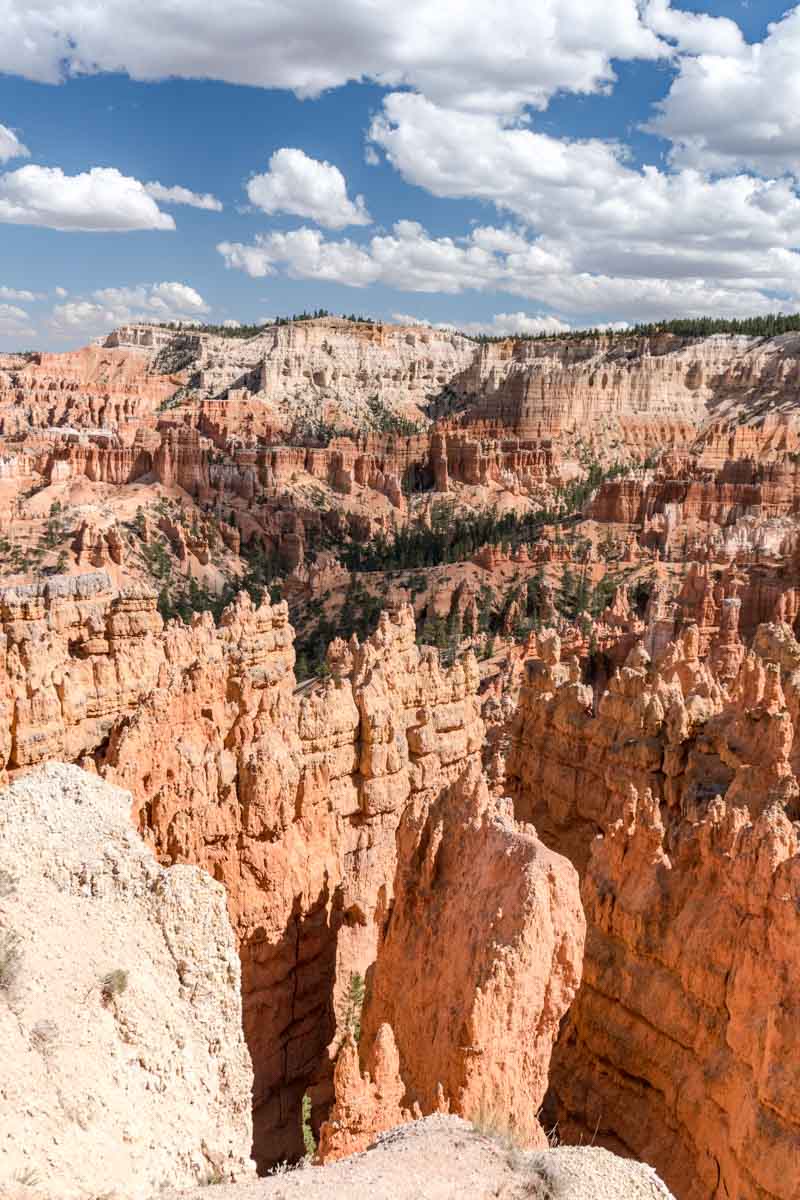 The most popular way to see Thor's Hammer is to stop at Sunset Point. From here, you have a couple of options.

You can either catch views of it near the parking lot and call it a day, or you can take a short hike around the Navajo Loop Trail.

If you're hiking near Thor's Hammer, be aware that winter weather forces portions of this loop trail to close. Wall Street, which offers some of the best vantage points, is closed for a few months a year due to icy trails, so save this one for the warmer months.

Plan your trip to Thor's Hammer Bryce Canyon National Park for the summer or fall, and you'll have the best chance of being able to hike the full loop, which is just under 1.5 miles round trip.

Despite the modest length of the trail, elevation changes are real, and you'll want your best hiking boots for this one, especially if you run into less-than-ideal weather. Also, be careful when walking down Navajo Trail; it can be quite slippery.
Hiking from Sunrise Point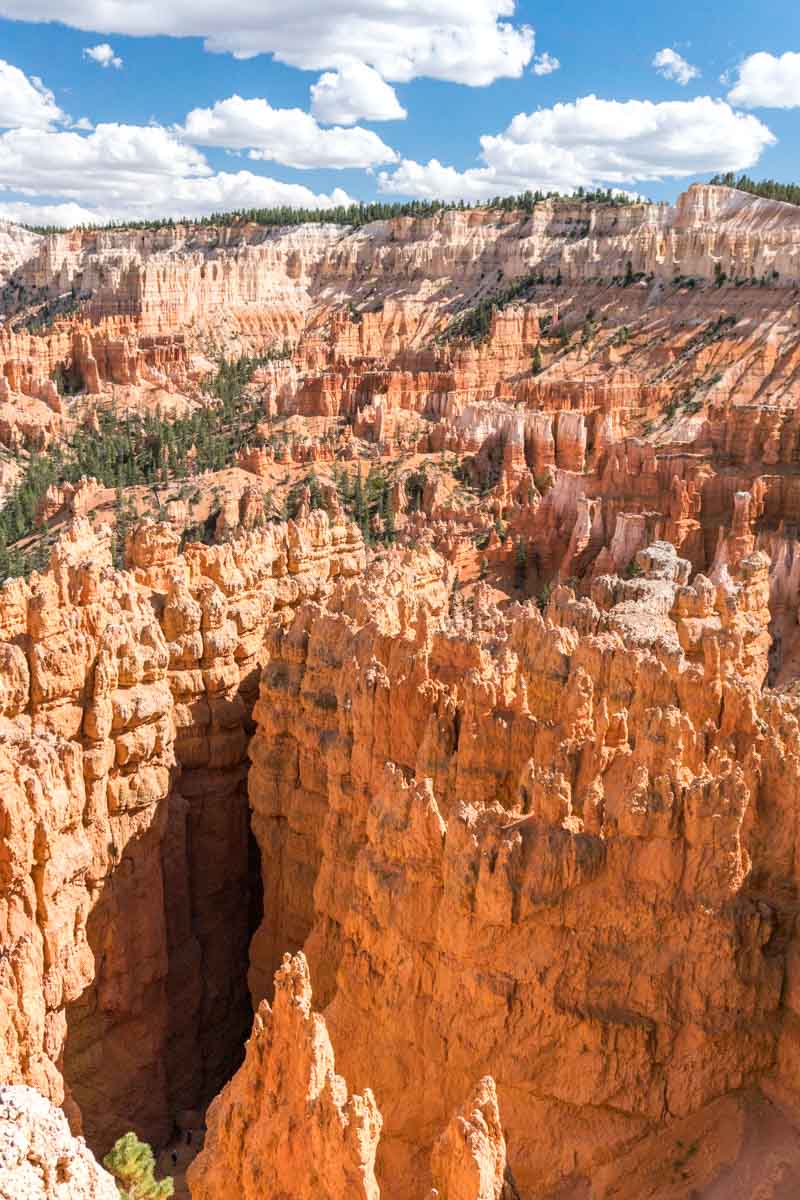 Your other option, which we recommend for travelers looking to get in the best Thor's Hammer Bryce Canyon hike, is to start at Sunrise Point and work your way down the trails.

We think this is the best way to hike to Bryce Thor's Hammer for a couple of reasons.

First, we'll start with the obvious fact that it's twice as long, giving you more chances to see Thor's Hammer and other incredible hoodoos along the way. But another reason we like this route is if you walk it clockwise, you'll be taking in Thor's Hammer for a large portion of your journey and will capture it on film from just about every angle possible.

This can play nicely with the sunrise or sunset, depending on when you go – just be sure not to be caught out hiking after dark, as it can be challenging.
Practical Tips for Visiting Thor's Hammer
Descending the Navajo Trail is challenging, and a fair share of injuries have occurred. If you're not an experienced hiker, start at Sunrise Point. Even though it's a longer route, you'll avoid having to walk down the steep hills at Navajo Trail.
Bring plenty of water. Even though the hike looks short on paper, it can take much longer than you'd expect, and the wide-open trails and sweltering summer days are unforgiving at times.
One of the other brilliant things to see in Bryce Canyon is Two Bridges. You can catch views of it from Thor's Hammer Bryce Canyon Trail, making it an excellent combo package.
Thor's Hammer Map
Thor's Hammer: Read More Bryce Canyon Guides