Ready to explore Utah's hidden gems? From historic ghost towns to gorgeous mountain resorts, don't miss these.
We love finding new and exciting places in Utah, it's what we do. But what about those hidden hikes, scenic vistas, and places to chill out that fly under the radar? We got you covered.
Here's a guide to the absolute best hidden gems Utah offers and some tips and tricks to making the most of your trip to the Beehive State.
The 5 Best Utah Hidden Gems
See Ancient Petroglyphs at Capitol Reef National Park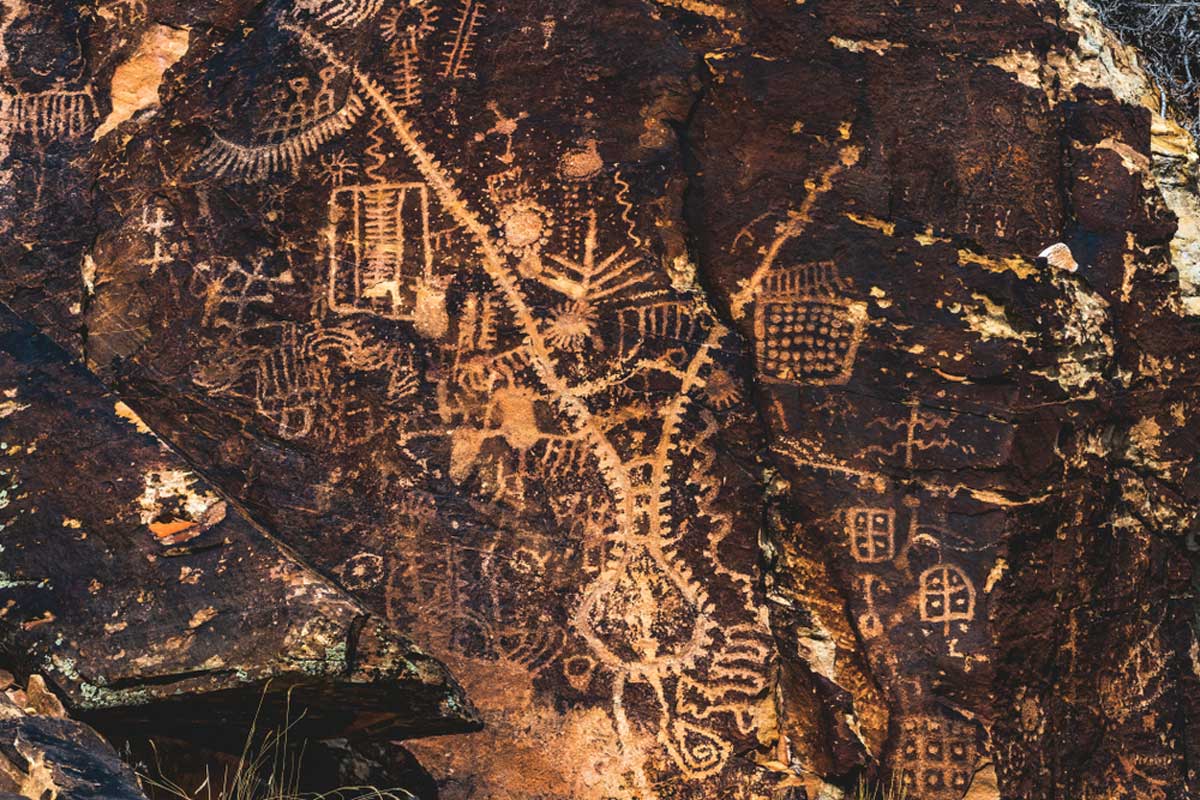 Ok, so starting with a national park might seem like a bit of a stretch when discussing Utah's hidden gems, but hear us out.

This forgotten member of The Mighty Five gets a fraction of the visitors of Bryce Canyon or Zion – giving you plenty of space to enjoy the park without the crowds.

Capitol Reef National Park is famous for its dramatic canyons and natural bridges – but there's a lot more when you look a little closer.

Hike around the park, and you'll discover ancient petroglyphs etched into the red rocks in the Fruita Rural Historic District.

There are also the more recent (but still historic) wall carvings at the Pioneer Register, where settlers left their mark in the 1800s while heading West. Be sure to visit both.
St. George Dinosaur Discovery Site at Johnson Farm
St. George Dinosaur Discovery Site at Johnson Farm is an exciting addition to any St. George itinerary, where you can look at full-size models and actual fossils of dinosaurs. But you can dig a lot deeper than the surface level at this Utah hidden gem.

While you're here, ask plenty of questions, and be sure to watch the trained paleontologists when they're uncovering more fossils.

Highlights at the museum include the famous crouching dinosaur fossil and dinosaur footprints preserved in stone.
Top Tip: Want to really get into the experience? You can volunteer to help clean the fossils for future guests. How cool is that?
Dive Deep into the Homestead Crater
Head to the charming Homestead Resort (a bit of a secret Utah gem in itself), and you'll discover Homestead Crater – a natural hot pool beneath a large cave shaped like a beehive. Being in the Beehive state, you really can't make this stuff up.
Because the thermal spring is protected by the cave above, it's a perfect place to visit year-round, with temperatures averaging around 95°F. Activities include swimming, scuba diving, and snorkeling – and you can rent gear or take lessons.

You can also chill out on a customized deck if you want to have a more relaxing afternoon.
Top Tip: Tickets range from $15 – $20, with scuba and snorkeling access costing extra.
Powder Mountain Resort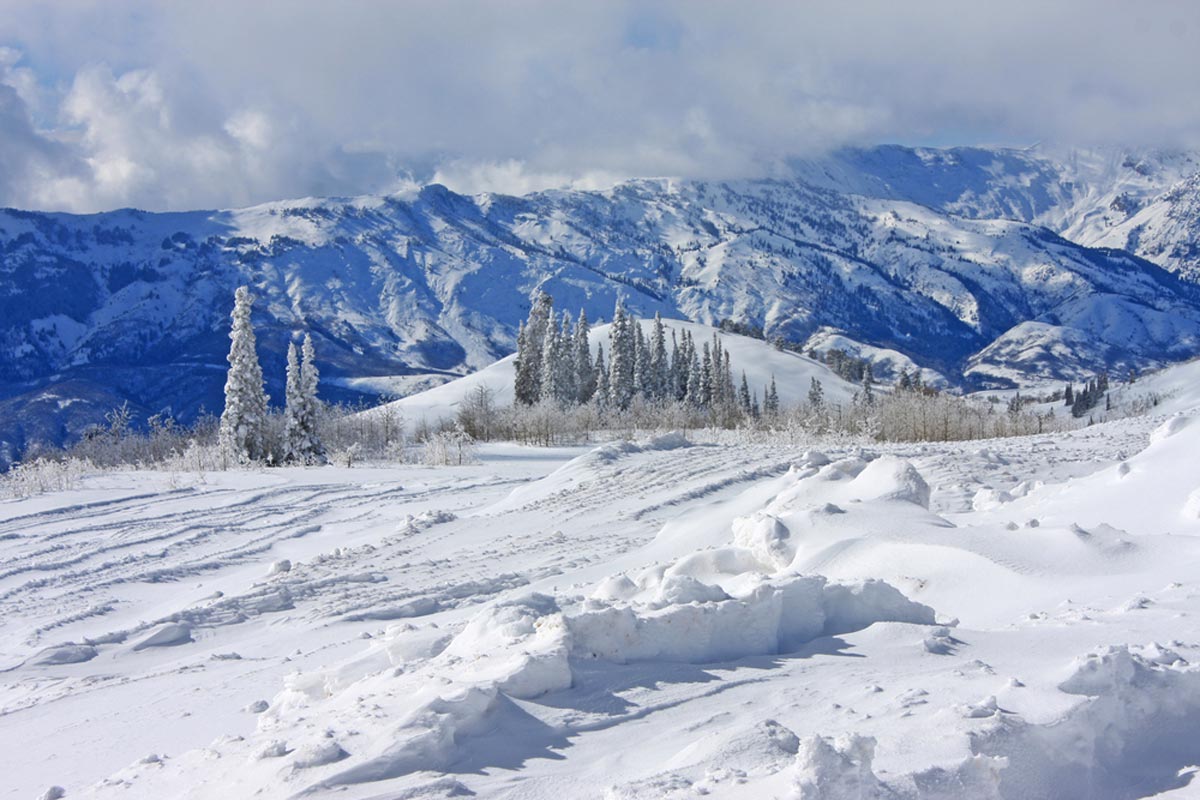 How does one of the best ski resorts in Utah remain a relative secret? You have us stumped, but somehow it's still a Utah hidden gem.

Located in Eden, about an hour north of Salt Lake City, you can often find ridiculously fresh powder on the massive ski resort featuring over 150 runs.
Top Tip: For serious adrenaline seekers, take a guided tour to Wolf Canyon, where you hike up and drop down 3,000 feet on James Peak.
George Barker River Park
Visiting Zion National Park? Stop by Springdale and have a leisurely afternoon at George Barker River Park.

It's a beautiful park with well-maintained amenities like picnic tables, bbq grills, and restrooms. The scenery is gorgeous, and there's even an off-leash area for dogs (perfect if you're taking a Utah road trip).
Top Tip: Here's the best part. If you hike the trails up to the top of the park, you'll see Zion National Park for free.
Secret Cool Places in Utah
Gilgal Sculpture Garden
In the middle of bustling Salt Lake City is a well-kept secret, and it's not only one of our favorite hidden places in Utah. but it's also on our list of free things to do.

Gilgal Sculpture Garden features 12 sculptures by former owner and artist Thomas Battersby Child. You'll also find 70+ stones with engravings, poems, and thought-provoking texts.

Walk around and admire the gardens and artwork and give each piece some thought, as the artist himself intended.
Top Tip: Hours vary depending on the season, but it's open every day except Christmas, New Year's, and Thanksgiving.
Harrisburg Ghost Town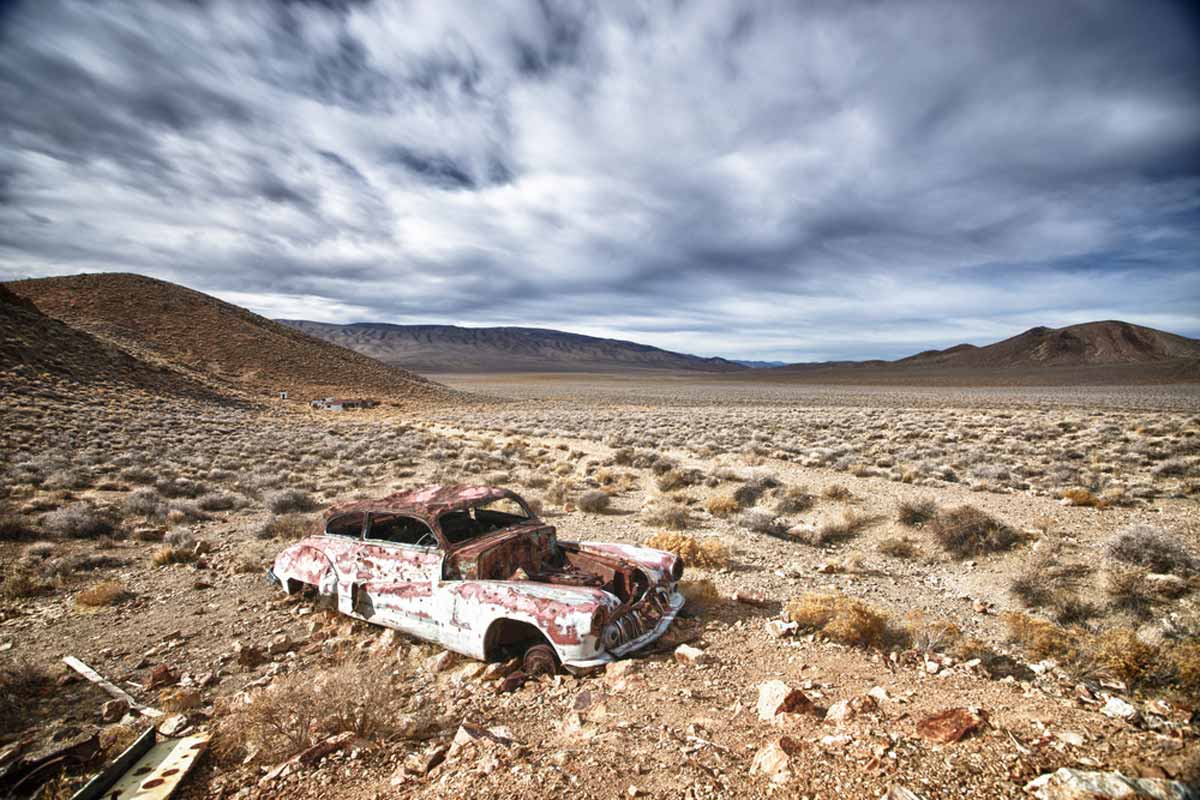 Looking for unique places to visit in Utah? That's why you're here in the first place, isn't it?

Don't miss a chance to see a real-life ghost town in Harrisburg. The town was a short-lived enterprise that residents left after grasshopper plagues and floods, made it next to impossible to farm here.

You can walk around and check out the abandoned houses (from outside), and it's worth checking out as a quick stop along I-15.
Top Tip: Hike the nearby Red Reef Trail if you want to make a day out of your visit to this town in Utah off the beaten path.
Antelope Island State Park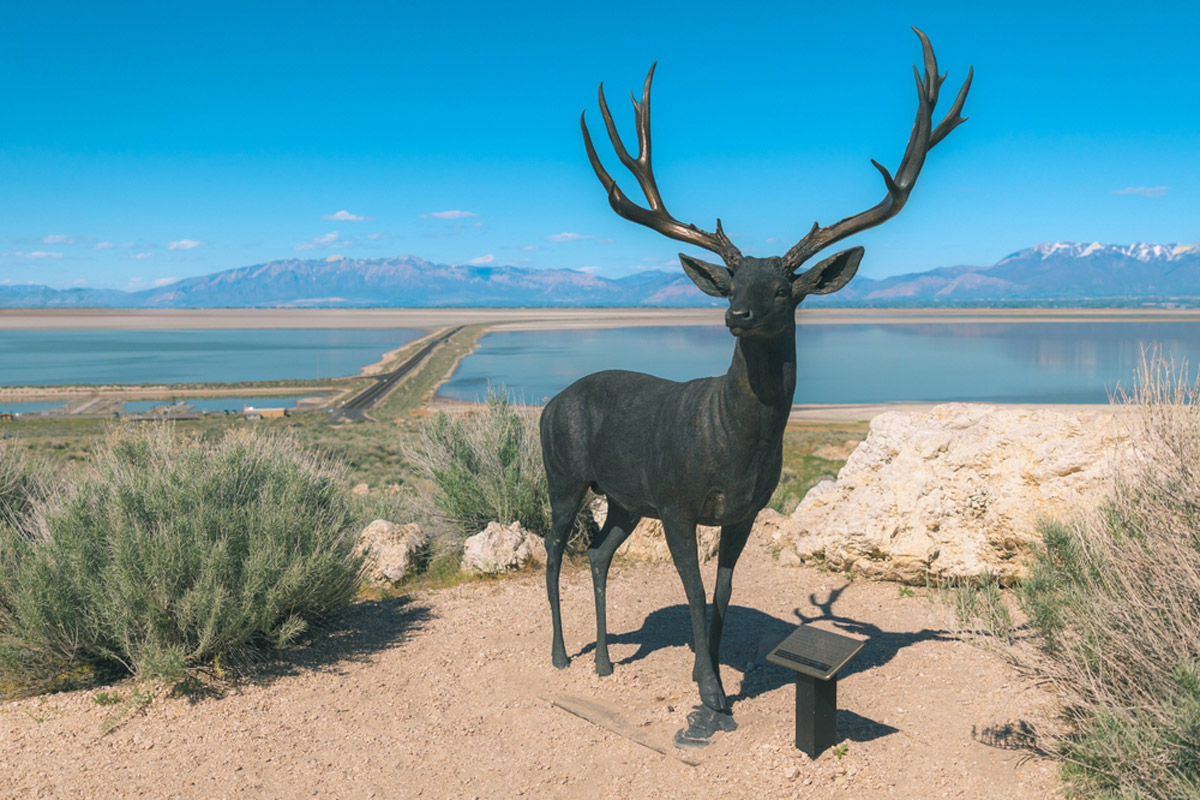 If you're checking out the best lakes in Utah, Salt Lake is likely at the top of your list. It should be.

But one area you may not have heard of is Antelope Island. The pristine wilderness area in the middle of Salt Lake can only be reached by boat, and we recommend scheduling a guided tour in advance.

Bring your binoculars and a camera, you'll see bighorn sheep, bison, and numerous species of birds on the island.
Top Tip: Serious outdoor adventurers can reserve a campsite on the island if you book in advance.
Brian Head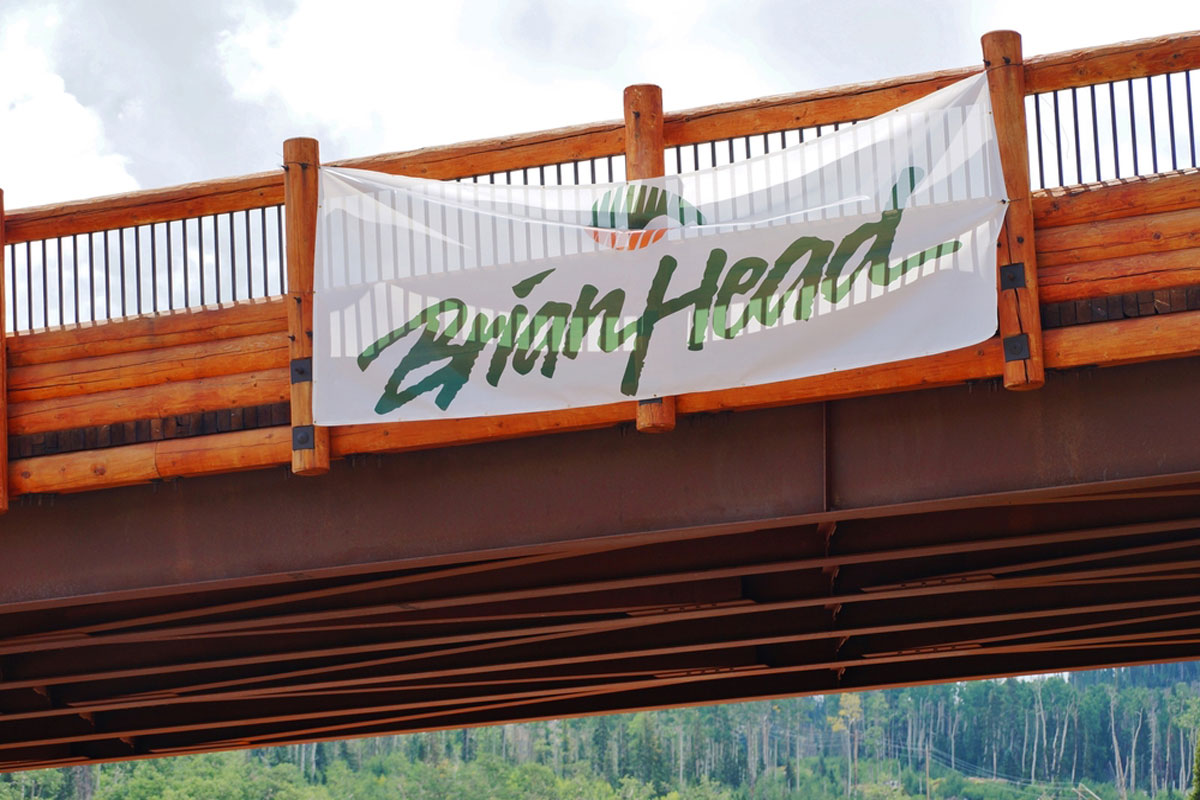 Looking for a ski resort in Southern Utah? You'll want to pay a visit to Brian Head.

Skiers and snowboarders of any level can enjoy the trails and ski runs around this impressive ski resort. Starting at over 9,000 feet, you'll have plenty of opportunity to look out at the picturesque scenery while carving down the 71 runs from 8 chair lifts.

It's also an excellent location to visit in the summer, with gorgeous hiking trails (try the moderate Hidden Haven Waterfall trail) and plenty to do in the surrounding area.
Cedar Breaks National Monument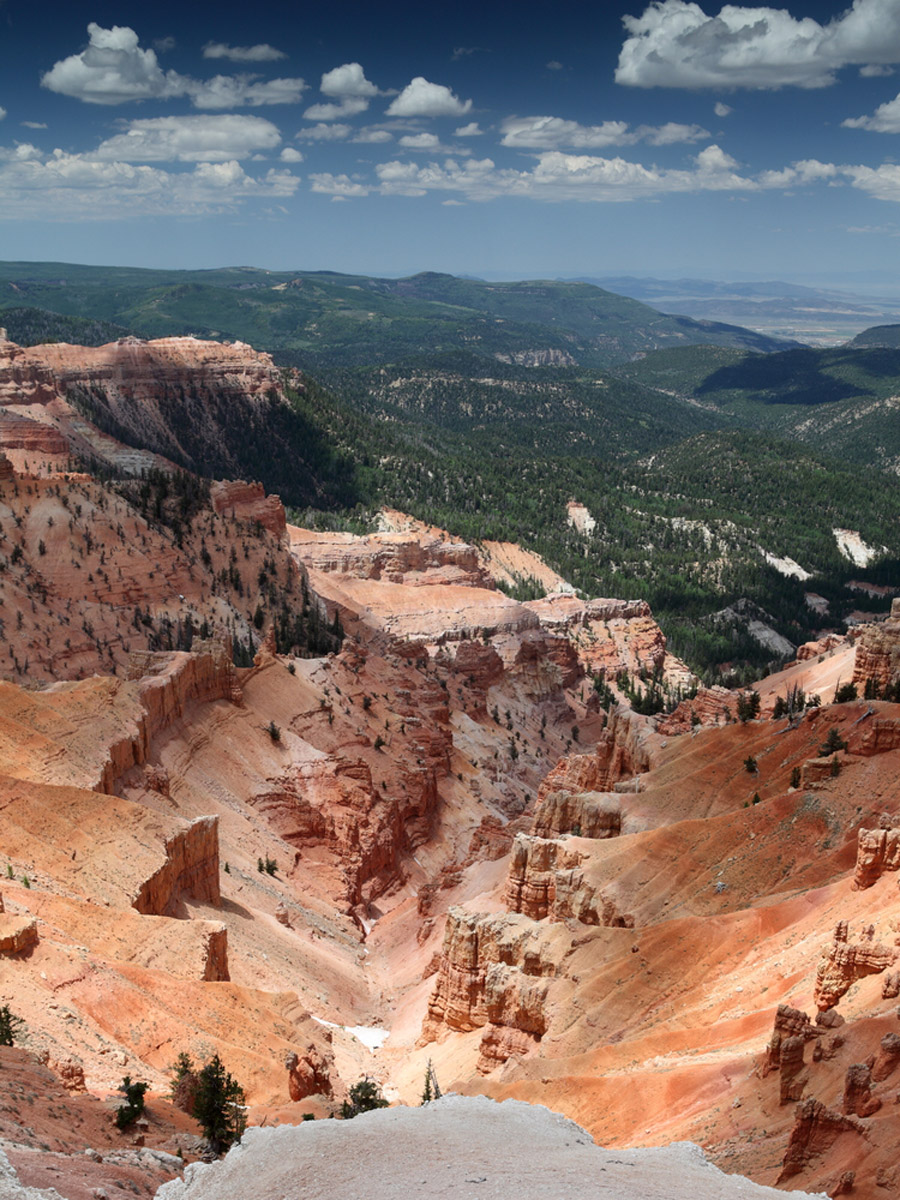 Just down the road from Brian Head is Cedar Breaks National Monument. It's home to some of the best hiking in Utah, and the natural amphitheater rivals Bryce Canyon. Seriously.

Hike around the rim (carefully) and take trails through forests, dramatic rock formations, and up to incredible vistas.

Bring lots of water and your best hiking shoes. The trails start at over 10,000 feet, so the elevation is a real factor.
Top Tip: You'll need to arrive early and park at the South Rim Trailhead, as most parking lots are closed for the rest of the year for the construction of a new visitor center. This closure includes the popular Point Supreme Overlook.
Bodega and The Rest
With all the adventure and unique experiences in Utah, you'll likely work up a thirst. Bodega and The Rest in Salt Lake City is a perfect place to have some cocktails and a snack.

If you want to start with a tasty meal, enter Bodega and enjoy many of the delicious offerings at the full-service restaurant (mussels are a popular choice). But downstairs is the real treat.

The Rest is the subterranean cocktail bar with unusual decor featuring taxidermy, exposed brick, and a dark (but comfortable) vibe.
The cocktail menu is impressive and changes from time to time. Ask for the old-fashioned flight, and you won't be disappointed.
White Pine Lake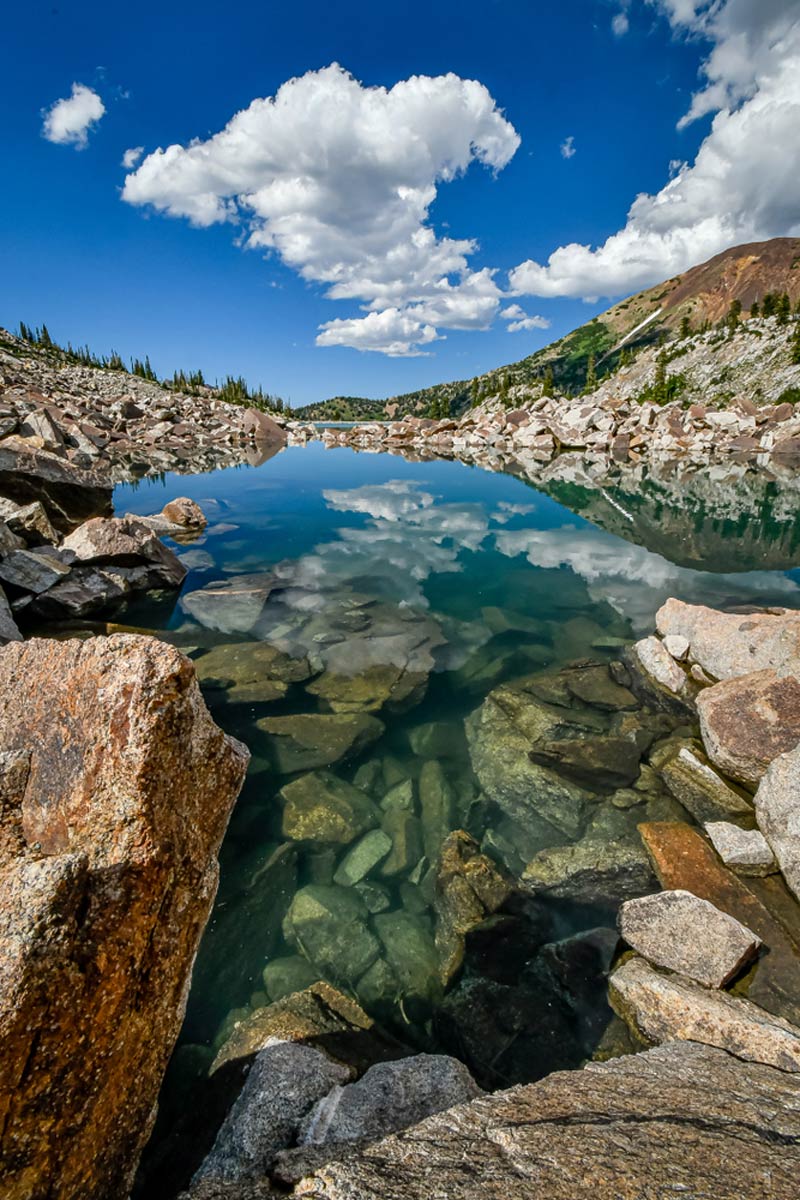 Looking for an off-the-beaten-path Utah gem? White Pine Lake is a must-visit in Northern Utah and the perfect addition to your itinerary if you want some unspoiled outdoor adventure.

The trails tend to be less crowded than some of the other best hikes in Utah, partially because it's pretty challenging.
You'll need to tackle an 11-mile trek with lots of elevation in the remote Utah countryside. But it's well worth the effort when you reach the crystal blue waters of this Utah hidden gem.
Top Tip: You can camp here if you hike in your supplies, but fires are only allowed in the designated fire rings.
Hidden Gems That Are Off the Beaten Track
Goblin Valley State Park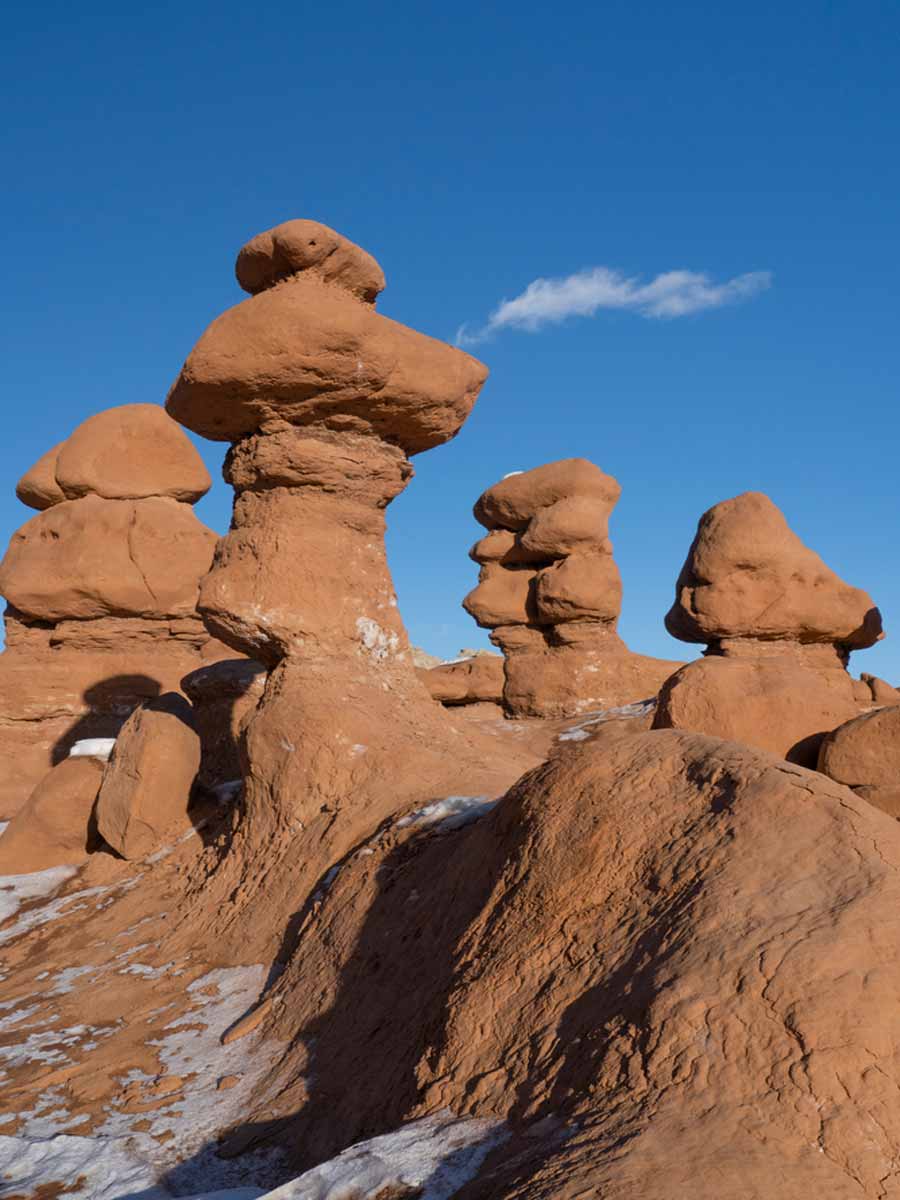 Many visitors head to Utah to see the incredible hoodoos, natural bridges, arches, and other rock formations in The Mighty Five.

But between Capitol Reef National Park and Canyonlands is a lesser-known (but no less magnificent) example of natural sandstone sculptures resembling something a bit more frightening… goblins.

Goblin Valley State Park contains thousands of rock formations, many of which look like goblins if you peer closely enough and use your imagination.
Top Tip: It's a fantastic place to take photos, and you can even bring a drone – but you'll need to purchase a $10 permit if you want to take pictures from a bird's eye view.
FamilySearch Library
Want to learn a little more about your ancestry?

FamilySearch Library allows you to take classes, browse through the most extensive genealogy records in the world, and really take a good look at your family tree at one of the best-hidden gems in Utah.

The library catalog is largely available online, so you can visit this Utah hidden gem from the comforts of your home or in person when you visit Salt Lake City.
Top Tip: You can book library tours and even participate in an escape room experience if you plan ahead.
The Wave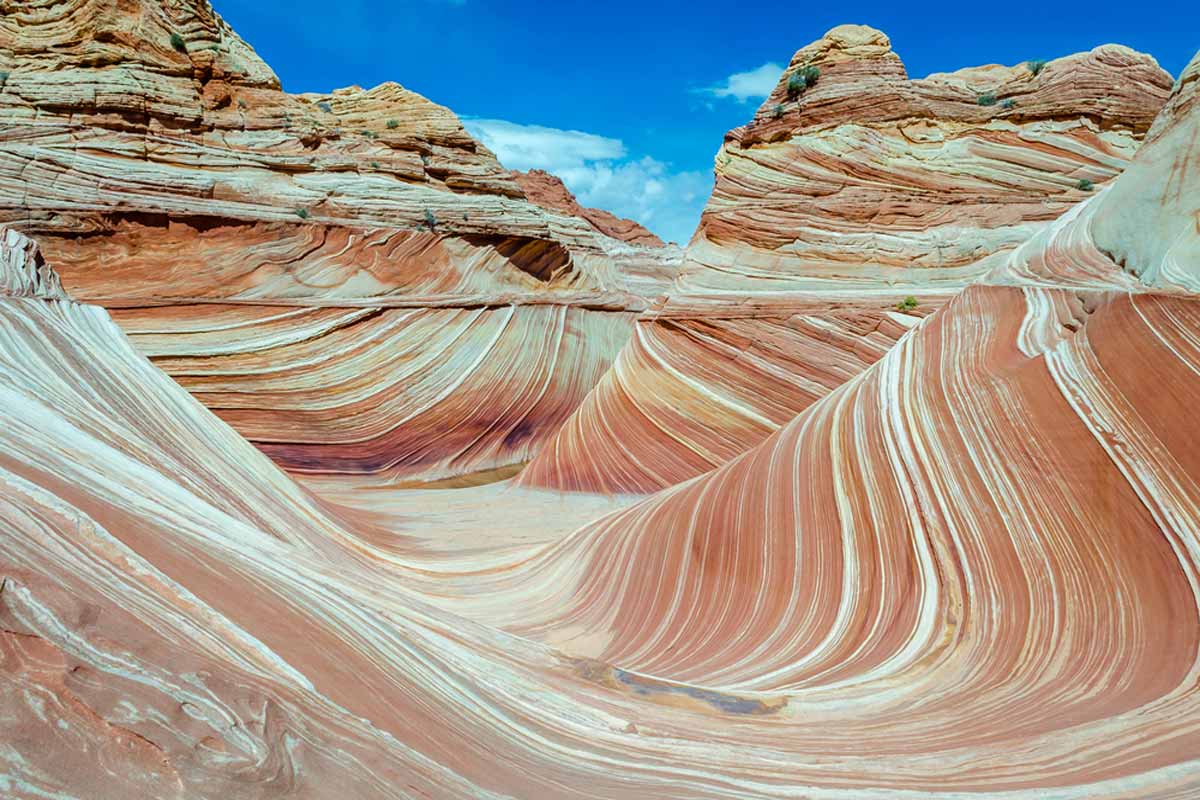 The Wave isn't necessarily a secret (social media made this an overnight sensation), but you need to get incredibly lucky to visit.

On the border of Arizona, the sandstone rock formations resemble ocean waves and make for a spectacular background for photography. It's also a pretty intense hike that allows you to explore the desert setting of Southern Utah.
Top Tip: You and your travel companions will want to apply for a permit in the lottery online. You'll likely strike out once or twice, so be patient and persistent.
Warrior's Walk
Spending a few nights in Kanab? Be sure to check out one of the best hidden gems in Southern Utah.

Warrior's Walk is truly a local secret and hard to find on your own. It's just a short distance from Highway 89, but you need to look closely for your turn-off, or you'll miss it.
The short (but rewarding) hike allows you to travel through a well-established trail with stone on each side guiding you along the way.
Practical Tips for Exploring the Best Hidden Gems in Utah
Be sure the hidden gem is open during your visit. Many unique things to do in Utah are seasonal and closed in the winter or spring.
Many of the best hidden gems in Utah are outdoors, so you'll want to pack appropriately for the forecast.
A lot of the secret, cool places in Utah are also free. Good news for budget-savvy travelers looking for the best activities any time of year.
You can find many of the Utah hidden gems near the top attractions. Check out the map below to help plan your trip.
Hidden Gems in Utah: Map
Discover More Utah Hidden Gems